WHAT WE DO
The UK's only independent provider of tailored finance for luxury, classic and high-end performance cars
At JBR Capital, we provide bespoke, specialist finance for modern day cars, supercars, classic cars and historic cars. We are car enthusiasts at heart, and we pride ourselves on offering a truly bespoke, personalised service.
Because we're a direct lender, not a broker, we can make quick underwriting decisions. And we don't just rely on credit scores and spreadsheets to make our decisions for us. We believe in face-to-face interactions, so we'll get to know you and the car you're looking to buy, to make sure we arrange the finance package to suit you.
Our services are available to private individuals and businesses, and we look to build long-standing relationships with all our customers. Our unrivalled blend of experience, expertise and flexibility are why we are the exclusive UK finance providers for McLaren Automotive.
With fast, flexible packages and a highly personal approach, JBR Capital is the prestige name in car finance. Get in touch now and find out how we can tailor a finance package for you, so you can drive home the car of your dreams.
BESPOKE FINANCE
Finance personally designed to suit you and your vehicle
EXPERT KNOWLEDGE
We specialise in high-end vehicles. That's our only focus
PERSONAL SERVICE
Face-to-face conversations, decisions made by humans
COMPETITIVE RATES
Fast results, with the ability to achieve low monthly repayments
We finance all luxury vehicles
'I was very pleased that JBR were able to take into account a realistic value for my classic 1972 Mercedes – some lenders had told me it was still depreciating!'
'I was one of a number of enthusiasts interested in a rare Bentley. Thanks to JBR's fast service, I was able to get the funds quickly and beat the others to the car'
Expert, independent and secure
We are happy to lend anything from £25,000 to £3m, and to date we have loaned over £206m. We pride ourselves on personal service, which means that we don't just punch numbers into a computer and wait for an answer – we talk to you, use our expert knowledge to assess you and your vehicle, and arrange a finance package to suit your needs.
As a result, we have received numerous awards and nominations, including the Auto Finance Awards, Motor Finance Awards and Car Finance Awards.
Backed by Cabot Square Capital, our management team has decades of combined experience in the worlds of automotive finance and financial services. We are full members of the Finance & Leasing Association and abide by its Business Finance Code on trading fairly and responsibly. We are also authorised and regulated by the Financial Conduct Authority.

Customers
We arrange a simple, quick and flexible finance package to suit your circumstances and needs perfectly
Brokers
We offer expert advice and a holistic approach to credit scoring, invaluable for unusual or complex client cases
Dealers
We know speed is vital for getting deals done. Thanks to our experience and flexibility, we meet the tightest deadlines
Contact us to learn more about our fast, flexible luxury car finance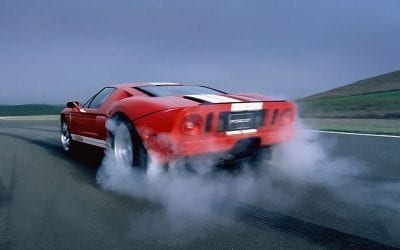 Follow us on a journey through 54 years of Ford's illustrious line of two-seater GT models in an in-depth feature about these legendary sports cars.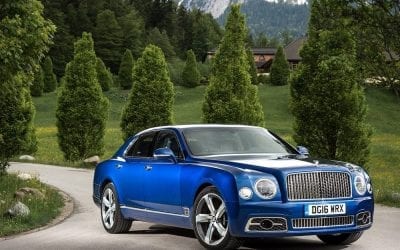 In late July Rolls-Royce revealed its all-new Phantom. This eighth-generation model replaces the previous Phantom which, like the six generations before that, was widely regarded as 'The Best Car in the World'. However, anyone who has ever driven or ridden in the current Bentley Mulsanne might beg to differ with that assertion.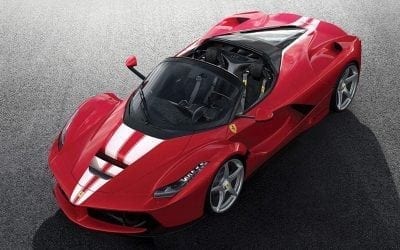 Having sold some 188 cars grossing $152.6 million between them during Monterey Week in mid August, and no doubt downed a celebratory flute or two of Californian spumante, the Bonhams and RM Sotheby's teams packed their bags for Britain and beyond.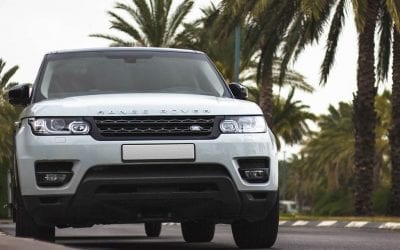 Evoque comes top of a league table of luxury cars bought by footballers – the Top 10 is dominated by supercars and high-end models. Read on to see the full list…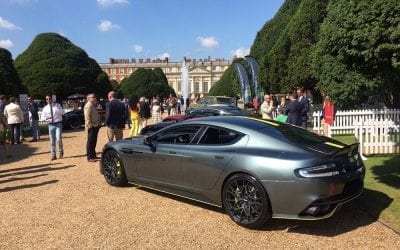 The calendar for classic car shows seems busier every year, but there are two events that are particular highlights: Salon Privé and the Concours of Elegance at Hampton Court Palace.
Get in touch today to find out how we can help you drive the car of your dreams. With fast, flexible finance and a highly personal approach, we are the Ferrari of financiers