AUDI R8 FINANCE
Bespoke finance for your dream Audi R8
Whether your prestige car represents a lifestyle choice, a visible sign of your business success, or perhaps it's just one part of a discreet fleet of upmarket vehicles, JBR exists to help finance the purchase of such cars. So if you're hankering for an Audi R8 – V8 or V10, coupé or Spyder – then talk to us. We're Audi finance experts, and we can create a bespoke, flexible arrangement to suit your financial circumstances, your chosen R8, and your future needs.
At JBR we consider many more aspects than a typical high street lender – your intended R8's true residual value, other assets you may own or your business situation, for example – and make a quick decision along with a plan to best suit you. We also often offer more attractive repayment terms, and we're frequently able to help buyers who may have been be foiled by the computerized checklists of other lenders. If you're currently on the lookout for your dream R8, or you've already found it, please get in touch. We can help.
BESPOKE
Finance personally designed to suit you and your vehicle
EXPERT
We specialise in high-end vehicles. That's our only focus
PERSONAL
Face-to-face conversations, decisions made by humans
Competitive
Fast results, with the ability to achieve low monthly repayments
Audi R8 – The 911's closest, toughest rival
When the Audi R8 first hit the streets back in 2007, there was little doubt in anyone's mind which model Audi had its sights set on – the iconic Porsche 911. But the new R8 couldn't be any kind of Porsche pastiche. It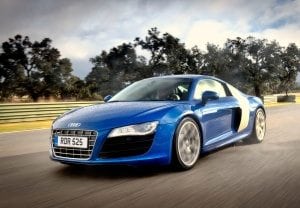 necessarily had to be markedly different and have its own identity and character while still providing the performance and driving pleasure of the 911. So to that end the R8 had all-wheel-drive as standard and was mid-engined, and in so being was a strict two-seater, ie. without the 911's folding rear toddler seats.
Designed by Walter de Silver and using essentially the same aluminium chassis as the Lamborghini Gallardo that had been launched a few years earlier – Lamborghini and Audi both being part of the VW group – the R8 was initially powered by a 420 horsepower 4.2-litre V8. This was joined soon after by a 532hp 5.2-litre V10 version – that engine also being very similar to the Gallardo's motor (which in turn had previously seen use in some high performance Audi saloons). A convertible V10 Spyder joined the R8 model range in 2010, with a V8-powered Spyder model following soon after.
Although over the years Audi has shown various prototype or concept R8 variants, eg. a 6-litre V12 twin-turbo diesel and various all-electric powered e-tron R8s, several limited-edition models have reached production such as the 560hp R8 GT and GT Spyder, as well as the 500hp R8 LMS GT3-class production racer. With the V8 engine being dropped from the R8 range in 2015, the current UK line-up consists of three models: the 540hp 5.2-litre V10 Coupe and Spyder, and the R8 Plus Coupe – the Plus being similar to the V10 Coupe, but with a massive 610hp.
Facts and figures aside, the question of which is better – 911 or R8? – continues, and probably always will. Ask Google for comparison tests of the two and you'll be confronted by pages of magazine, YouTube and digital platforms all holding forth on the subject with as much authority as they can muster.
Track tests of comparable 911 and R8 models reveal that their lap times are remarkably close, but, for sheer purity of driving and for the full supercar experience, Evo magazine tends to favour the Audi, and it's not hard to find reviews by Top Gear, Autocar, Car and What Car? which come to a similar conclusion.
The answer, in truth, is whichever one takes your fancy. Do you prefer the cab-forward stance of the R8 with its theoretically more secure mid-engine layout, or does the five-decade provenance, practicality and indeed mystique of the 911 hold more water for you?
The choice is yours, but whichever, we'll be very pleased to discuss and advise on the financing and purchase of what's been described by no less an authority than six-time Le Mans winner Jacky Ickx as "the best handling road car today". And yes, he was referring to the R8.
Financing Your Audi
Key Points
Payments
Very competitive monthly payments. Can be fixed or variable
Interest Rate
Decided at the start of the arrangement, if fixed; can also vary based on a pre-agreed formula
Deposit
Usually 10-20% but can be anything from zero to a much higher amount
CREDIT ASSESSMENT
Our judgement of your ability to afford the payments, based on our own very personal, tailored criteria
RESIDUAL VALUE
What we assess your vehicle will be worth at the end of the agreement, based on our expert knowledge of the high-end car market
PCP
Otherwise known as Personal Contract Purchase, we currently only offer this through our McLaren Financial Services partnership. Contact us for more details
'The original Group B Audi Quattro is simply one of the greatest cars ever built. I'm delighted that JBR Capital put together a finance package meaning I could own my all-time dream car.'
A classic rally car collector
'I work in property development, where cashflow can be rather all-or-nothing. JBR understood this and were able to arrange financing for me where others struggled.'
An Audi R8 owner
Top Audi Models We Finance
QUATTRO
Handsome, grippy coupé, also loopy Group B rally weapon, 1980-91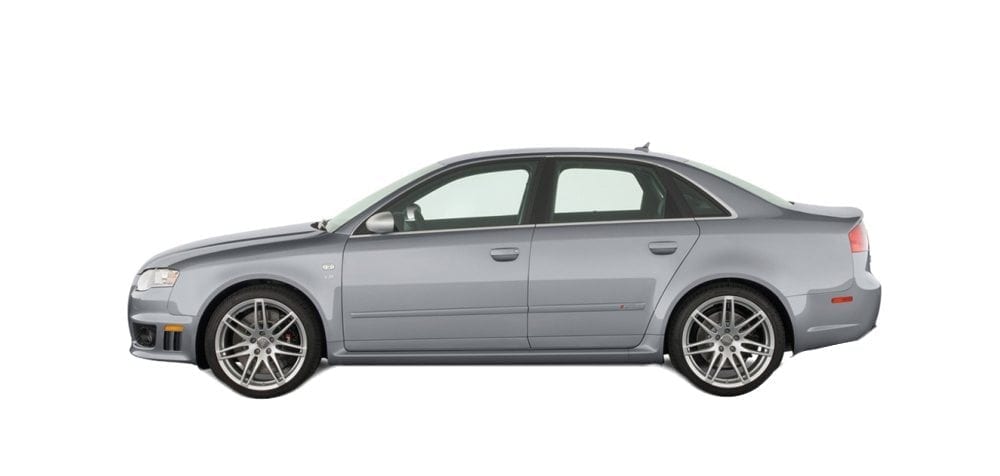 RS
Range-topping performance variants, 1994-now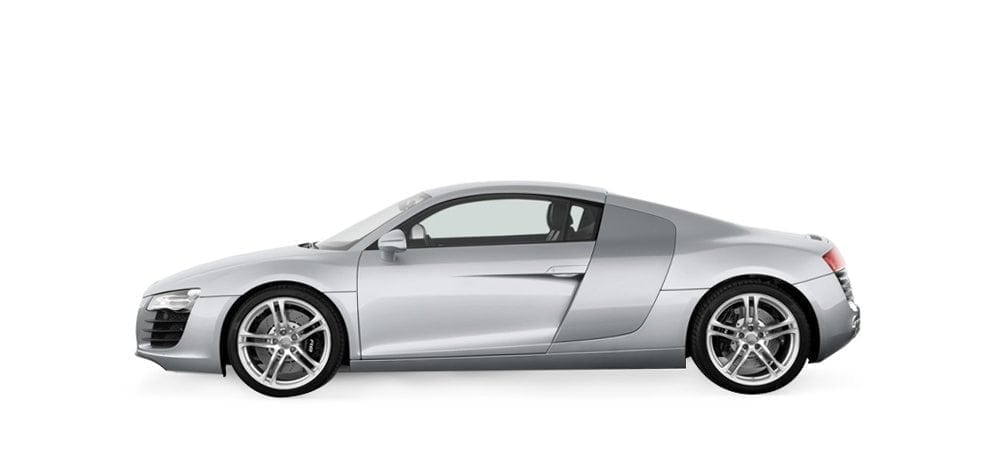 R8
Mid-engined, four-wheel-drive supercar, 2006-now
Expert, independent and secure
We are happy to lend anything from £25,000 to £3m, and to date we have loaned over £206m. We pride ourselves on personal service, which means that we don't just punch numbers into a computer and wait for an answer – we talk to you, use our expert knowledge to assess you and your vehicle, and arrange a finance package to suit your needs.
As a result, we have received numerous awards and nominations, including the Auto Finance Awards, Motor Finance Awards and Car Finance Awards.
Backed by Cabot Square Capital, our management team has decades of combined experience in the worlds of automotive finance and financial services. We are full members of the Finance & Leasing Association and abide by its FLA Lending Code on trading fairly and responsibly. We are also authorised and regulated by the Financial Conduct Authority.
Get in touch for fast, flexible Audi R8 finance tailored to your needs