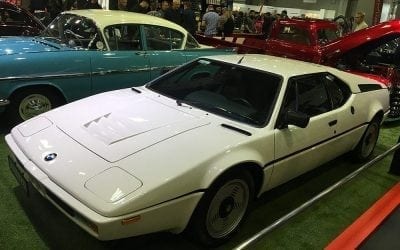 The NEC played host to the Classic Motor Show last weekend, as an enormous range of classic cars were gathered for enthusiasts, owners and collectors alike. Check out our gallery to see some of our favourites from the show…
read more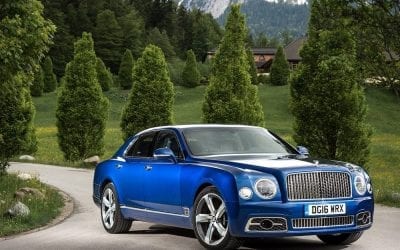 In late July Rolls-Royce revealed its all-new Phantom. This eighth-generation model replaces the previous Phantom which, like the six generations before that, was widely regarded as 'The Best Car in the World'. However, anyone who has ever driven or ridden in the current Bentley Mulsanne might beg to differ with that assertion.
read more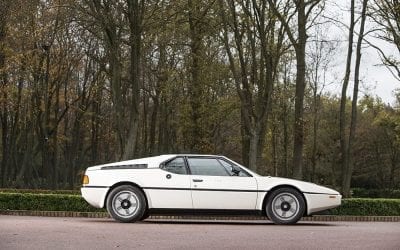 BMW is well known for its sports and luxury cars. If you're looking for a new or young sporty BMW, you have got plenty of choice, perhaps a Z3, Z8, Z4 or a sporty 3-, 5- and 6-series and the M versions thereof. One of the rare (and perhaps more interesting) cars you could buy is the BMW M1.
read more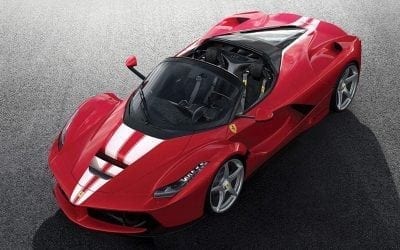 Having sold some 188 cars grossing $152.6 million between them during Monterey Week in mid August, and no doubt downed a celebratory flute or two of Californian spumante, the Bonhams and RM Sotheby's teams packed their bags for Britain and beyond.
read more
With so many in-house experts, we thought we'd put our team to the test with a simple question: Which car would you buy right now for £100,000 or less?
read more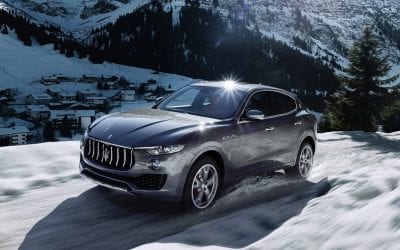 It's no secret that sales of SUVs and crossovers have boomed in recent years with buyers opting for them in place of more traditional hatchbacks, saloons and estates.
read more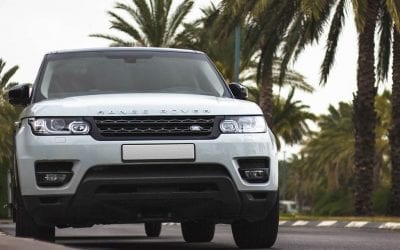 Evoque comes top of a league table of luxury cars bought by footballers – the Top 10 is dominated by supercars and high-end models. Read on to see the full list…
read more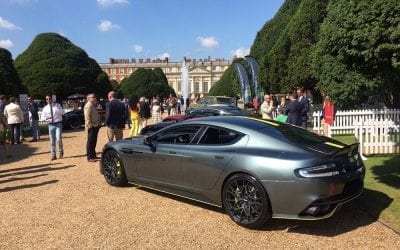 The calendar for classic car shows seems busier every year, but there are two events that are particular highlights: Salon Privé and the Concours of Elegance at Hampton Court Palace.
read more
August is a time of great anticipation in the collectors car world, with much of it centered around the Pebble Beach Concours and the big three auctions staged by Bonhams, Gooding & Co. and RM Sotheby's during 'Monterey Week' in California.
read more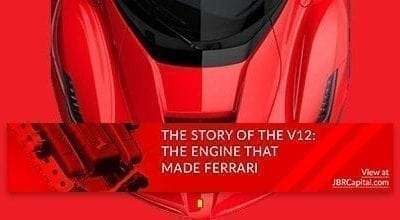 An icon amongst icons, Ferrari's 'Colombo' V12 had it all – cutting edge technology, race wins, plus a home in the most glamorous and sought after road cars Ferrari ever built. Throughout this guide we track its star-studded life.
read more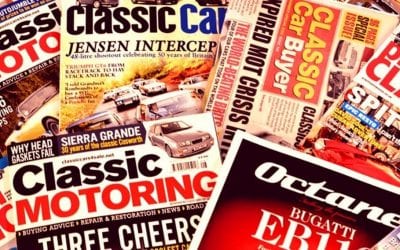 Whether a Fiat 500 or Ferrari 500 Superfast, most of us have hankered after a classic car – but how do you turn that dream into a reality? We've put together a handy guide on how to buy your very own classic car, whether buying privately, from a dealer or at auction.
read more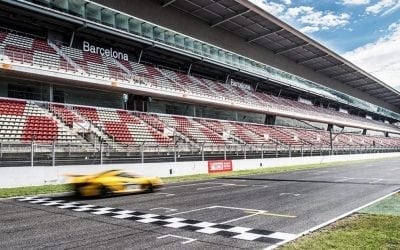 In part 3 of our series we cast a beady eye over four track-only masterpieces from Maserati, Pagani, Lamborghini and McLaren. So, with no racing licence required, and possibly not even a driving licence either, let's begin!
read more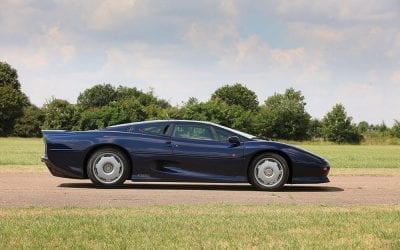 By Dr Vincent van der Vinne, author of 'Investing in Cars.' The 1980s are characterized by economic stagnation, followed by recovery and then strong growth in the economy, with the stock exchange tripling in that decade. From the mid-1980s, money was spent like...
read more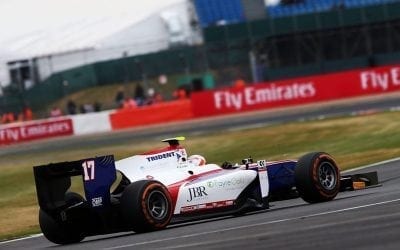 We were thrilled to support British racer Callum Ilott in his Formula 2 debut at Silverstone this weekend. Callum made his debut with Trident and impressed his team with his performance, despite having just a single 45 minute practice session to prepare and learn the car.
read more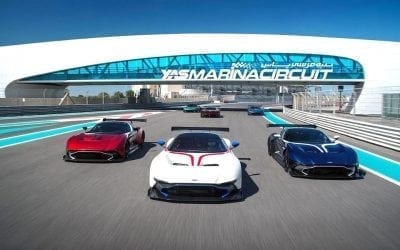 Welcome to part two of our stroll around the best cars that have been designed and built for non-competitive track use. Here is a run-down of Aston Martin's track-only hypercars.
read more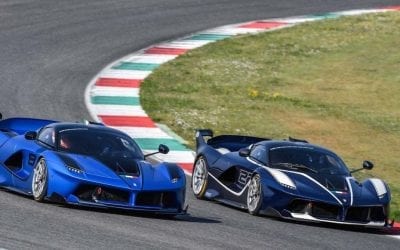 In our latest series we've taken a look at the ultimate toys – track-only hypercars. We kick off with a focus on Ferrari, from the FXX to the LaFerrari-based FXX-K.
read more
JBR Capital is delighted to have teamed up with Lamborghini Club UK, becoming the exclusive official finance partner for the club.
read more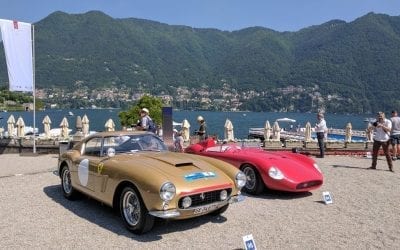 The grounds of Villa d'Este once again hosted an array of the world's finest cars last weekend. Our gallery offers a glimpse of some of the highlights…
read more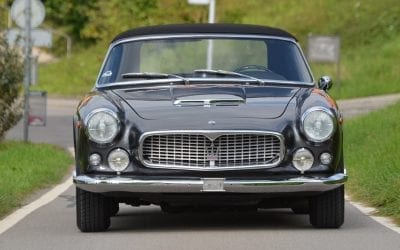 Twenty years ago, in December 1996, Brooks auctioned a nice original Maserati 3500 GT Spider for £29,000. In February 2015 Artcurial sold one in similar condition for £620,000. Nevertheless, this model seems relatively inexpensive. Why, you may ask, is the Maserati 3500 GT/GTI Spider such an interesting car?
read more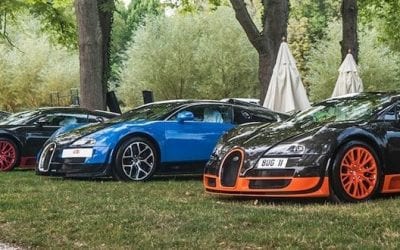 Following our round-up of 2017's classic and supercar events in the UK, here as promised is our pick of the best similar happenings abroad.
read more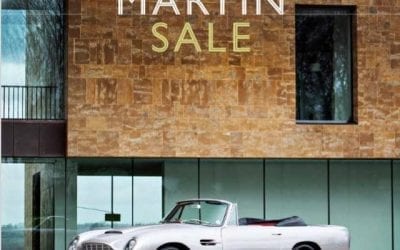 Bonhams' 18th annual Aston Martin sale at Aston Martin's spiritual home in Newport Pagnell on Saturday 13th May achieved over £5 million.
read more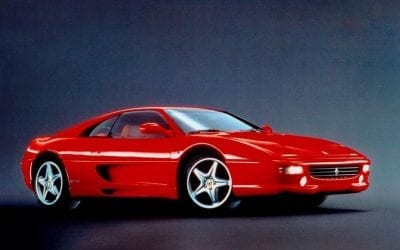 JBR Capital names top five automotive investments, which are more affordable than you think – A future classic could be yours for less than jetting off to Edinburgh on a city break
read more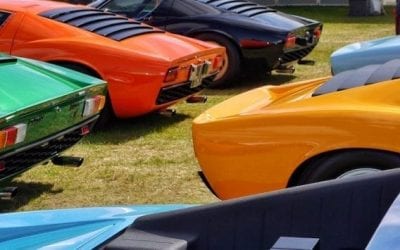 Perhaps the most lasting pleasure and the finest memories to be had from owning a classic car or supercar come from the camaraderie of ownership – meeting people with similar cars and passions. We've compiled our list of six of the best UK events you can enjoy with (or without) your classic car this summer.
read more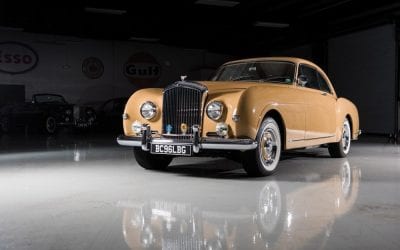 Dr Vincent van der Vinne returns as our guest blog writer this week, and this time he offers his analysis on the phenomenal recent growth in values of the Bentley R-Type and S Continental Fastbacks, as well as some insight from two owners of these fine historic cars.
read more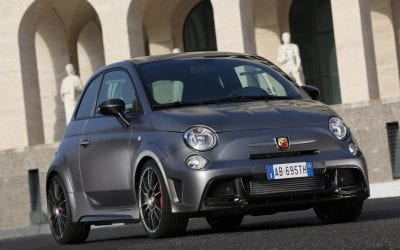 Say hello to the Abarth 595 and 695. Yes, they're based on Fiat's cute and hugely popular 500 citycar, but nothing comes closer to being a baby supercar, especially if it's a limited-edition gem of which Abarth has now turned out several.
read more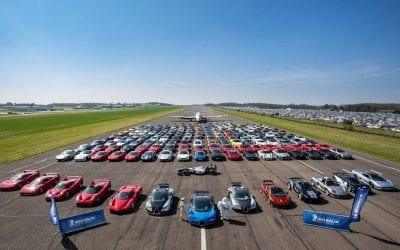 On Sunday we were lucky enough to see 210 supercars on show at the Supercar Driver event. Highlights included a Chiron, two Veyrons, an XJ220, Enzo, F40, P1 and Aventador SV – but all of the cars looked spectacular as they lined up for a group shot on the runway.
read more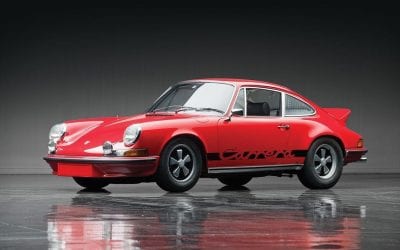 By Dr Vincent van der Vinne, author of 'Investing in Cars.' In recent years there's been a marked trend with increased interest in 'young' Porsche models, with a significant number being snapped up at auction. These cars are much in demand and, thankfully for buyers,...
read more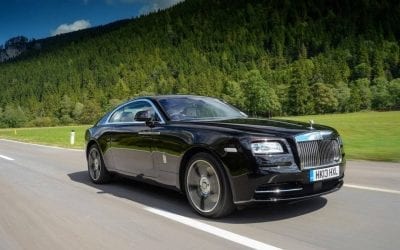 Owners of supercars and classics are often in need of a more practical car, and there are some fast, luxurious and highly desirable grand tourer prestige cars out there. We recently took the stunning Rolls-Royce Wraith for a spin.
read more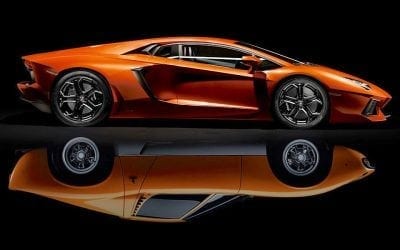 Here we continue to track the lineage of Lamborghini's flagship models. As before, it was often a rocky road that the company had to follow, but Lamborghini battled through it all and continues to this day to produce some of the most beautiful and spectacular supercars ever made.
read more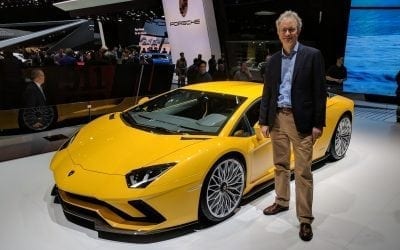 The 87th Geneva International Motor Show (9-19 March) was filled with at least as much glamour and spectacle as any before it, but first a few personal notes and thoughts from JBR Capital's COO Stephen Halstead.
read more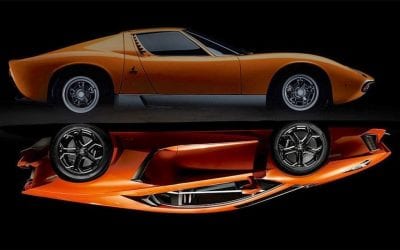 Following our blog on the 'instant classics' of 2016 – supercars that have attracted a significant premium as soon as they've been delivered – we bring you another that is both a stunning driving machine and one that's proving to be a safe bet financially, at least for those who 'got in' early…
read more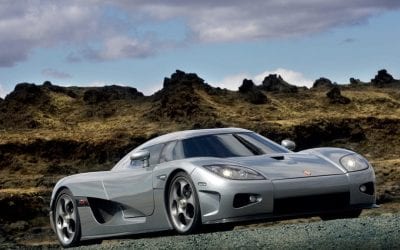 ALTERNATIVE HYPERCAR TRINITY In recent blogs we've brought you the lowdown on the most recent hypercar Holy Trinity, a 1960s Classic Trinity and, to complete a trinity of Trinities, another from the 2000s. The nine cars featured in those were an Aston Martin,...
read more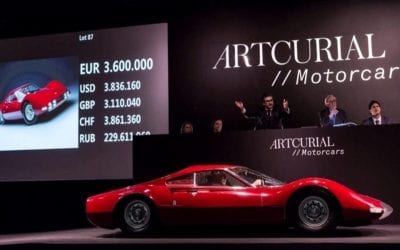 Coinciding with the famous Retromobile show at the Porte de Versailles, three of the leading auction houses recently held their European season-openers in Paris: RM Sotheby's, followed by Bonhams and then Artcurial.
read more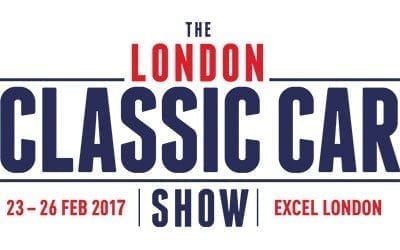 We very much hope to see you at the show, which takes place at the Excel Centre on February 23-26. Our stand is B25, located close to the main entrance. If you have trouble finding it, look for the stunning Aston Martin DB4 Zagato we're displaying on the stand.
read more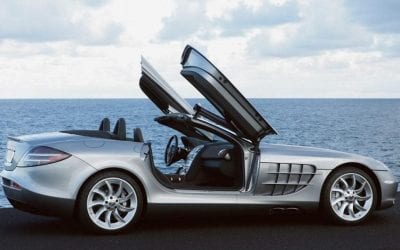 Having covered the recent Holy Trinity of hypercars, we then jumped back half a century to the Holy Trinity of the early 1960s, we now take a leap forward again to the 2000s, as we take a closer look at the Enzo Ferrari, Mercedes-Benz McLaren SLR and Porsche Carrera GT.
read more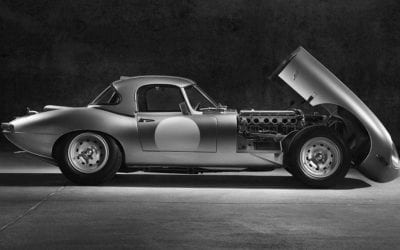 Prompted by the first episode of Clarkson, May and Hammond's Grand Tour, last November we wrote a feature on the Ferrari LaFerrari, McLaren P1 and Porsche 918 Spyder, aka The Holy Trinity. And that got us thinking about similar Holy Trinities of yesteryear.
read more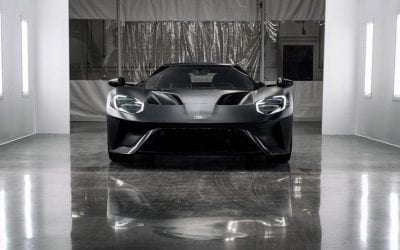 As car enthusiasts, we were spoiled for choice in 2016. Stunning supercars and prestige cars like the McLaren 570GT, Honda NSX and Bentley Bentayga were in high demand… and for good reason! 2017 promises to be just as exciting – read on to see the five cars we're most excited about this year.
read more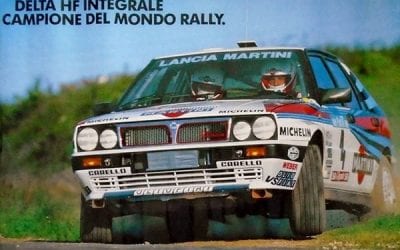 Having covered the 1960s and 1970s, here's our wish list from the 1980s. These cars from the '80s are no less exciting, and provide food for thought regarding their investment potential.
read more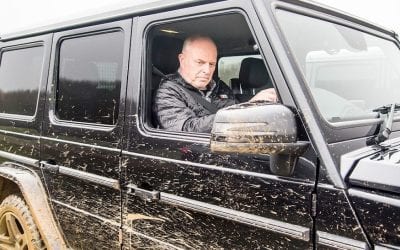 In the UK it's generally thought that if you need a large and luxurious SUV that's as capable on a muddy moorland track as it is in the badlands of Belgravia, then the preferred choice would likely be a Range Rover. Or possibly a Toyota Landcruiser…
read more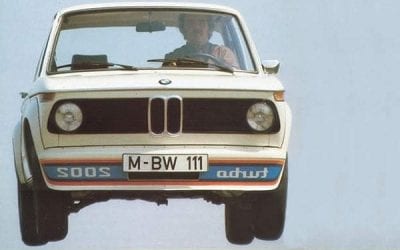 Our run-down of the five classic cars we wished were on our parents' driveways in the 1970s, with accompanying value increases.
read more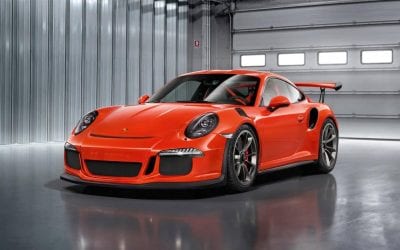 Following our blog on the 'instant classics' of 2016 – supercars that have attracted a significant premium as soon as they've been delivered – we bring you another that is both a stunning driving machine and one that's proving to be a safe bet financially, at least for those who 'got in' early…
read more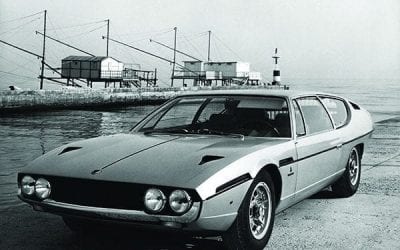 We look at the top five classic cars we wished were on our parents' driveways in the 1960s, and have appreciated in value nicely over the years.
read more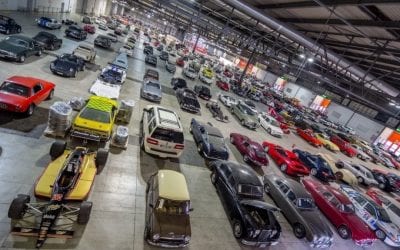 RM Sotheby's classic and supercar auction attracts unprecedented attention in Milan, as 91% of the lots sell above their upper estimate.
read more
Ever dreamed of discovering a lost classic car? We spoke to eight car experts who did just that. They share their stories of memorable classic car finds.
read more
As Jeremy Clarkson and The Grand Tour team hit the track to give their views on the Holy Trinity, we take a closer look at these hybrid hypercars with insight from two collectors who own all three.
read more
Billed the 'Duemila Ruote', or '2,000 Wheels', this gargantuan RM Sotheby's sale will be held at the Fiera exhibition centre in Milan over the weekend of 25-27 November, thus coinciding with the Milan AutoClassica show.
read more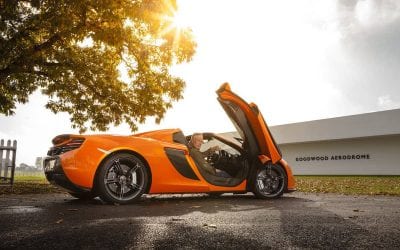 Tom Stewart has been reviewing cars professionally for 25 years but was yet to get behind the wheel of a McLaren. At last, his McLaren cherry has been popped, as he gives us his 'first drive' impressions of the McLaren 570S, 650S Spider and 570GT.
read more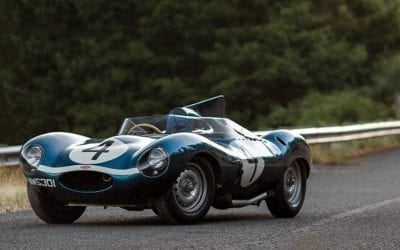 If collectors' car auctioneers ever have a chance to sit back and take it easy, it's certainly not during August and September. As usual, most interest, and indeed much of the spending, is focussed on the high-end sales held by Bonhams at Quail Lodge, RM Sotheby's at Monterey and Gooding & Co at Pebble Beach.
read more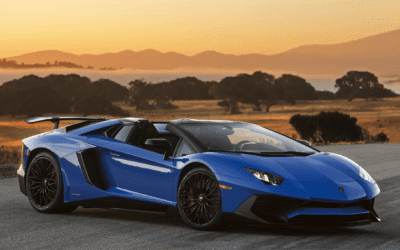 The major sports and supercar manufacturers have treated us with a veritable feast of special limited-edition variants over the past 12 months. These cars are not only stunning but are also becoming instant classics and attracting a significant premium as soon as they have been delivered.
read more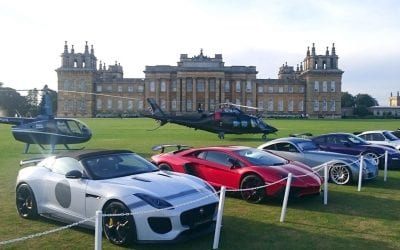 This Summer JBR has gone from strength to strength with a flurry of supercar activity. 
read more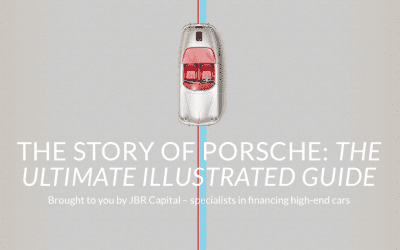 Here at JBR Capital, we don't just finance cars. We love them too. So when we set out our journey with David Gross of AlwaysGro to revamp our website (which we hope you're enjoying) we couldn't resist the temptation to go that little bit further and commission a...
read more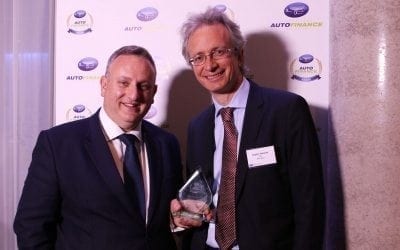 It's always nice when your hard work is recognised, as JBR Capital's was a few days ago at the prestigious International Auto Finance Network Awards. The annual awards, which celebrate excellence and innovation within the automotive leasing and lending industries,...
read more
JBR Capital and its Managing Director, Darren Selig, got a very full profile recently in the motor finance trade's own magazine, Motor Finance. Appearing in the publication's April 2016 issue, the interview touched on the origins and history of JBR Capital, but...
read more
McLaren Automotive has launched a new financial offering under its McLaren Financial Services (MFS) division. The latest addition to the growing McLaren Automotive portfolio will provide vehicle finance products to customers of the McLaren retailer network in the UK,...
read more
JBR Capital, the UK's only independent finance provider dedicated solely to high end vehicle finance, announced today (Thursday January 29) that it has been acquired by an affiliate of Cabot Square Capital, the specialist financial services private equity investor....
read more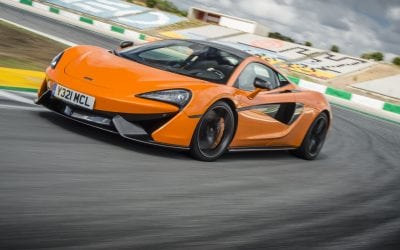 JBR Capital, the UK's only independent finance provider dedicated solely to high end vehicle finance, has agreed a committed warehouse facility with a major international bank for £60 million. It follows on from the acquisition of JBR Capital by an affiliate of Cabot...
read more