CLASSIC CAR FINDS 2
By Tom Stewart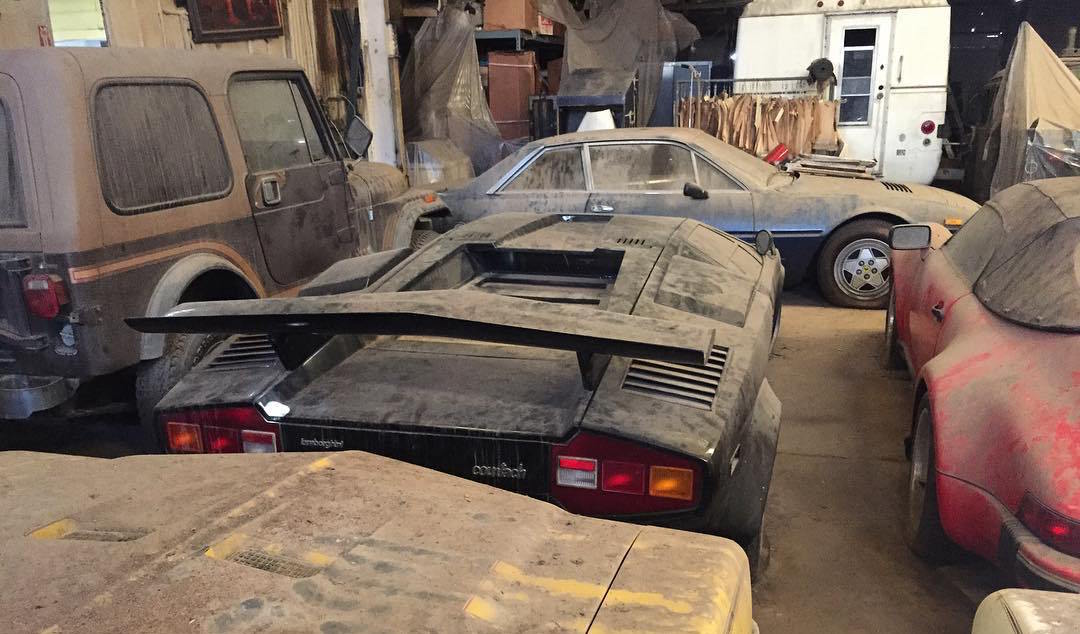 A while back we spoke to a number of classic car dealers and experts about their 'classic finds' – dusty and forgotten old cars that had been languishing unloved for years. Their stories made for interesting reading, so having allowed suitable time to pass we've unearthed a few more.
As previously mentioned, despite there being barn-find websites, social media accounts and computer games, actually stumbling across neglected automotive gems is an infrequent occurrence, or at least it is for the higher-value or more collectible models as they've usually been preserved and better cared for.
A few years ago Rolls-Royce stated that more than half of the cars the firm had ever built were still running. Aston Martin then followed that by asserting that approximately 90% of its cars were still in existence. Which begs the question; what became of the missing 10% of Astons, or half of all Rolls-Royces?
We can't answer those questions (we wish we could…), but meanwhile here are a few more tales concerning some previously forgotten classics, now in various states of repair.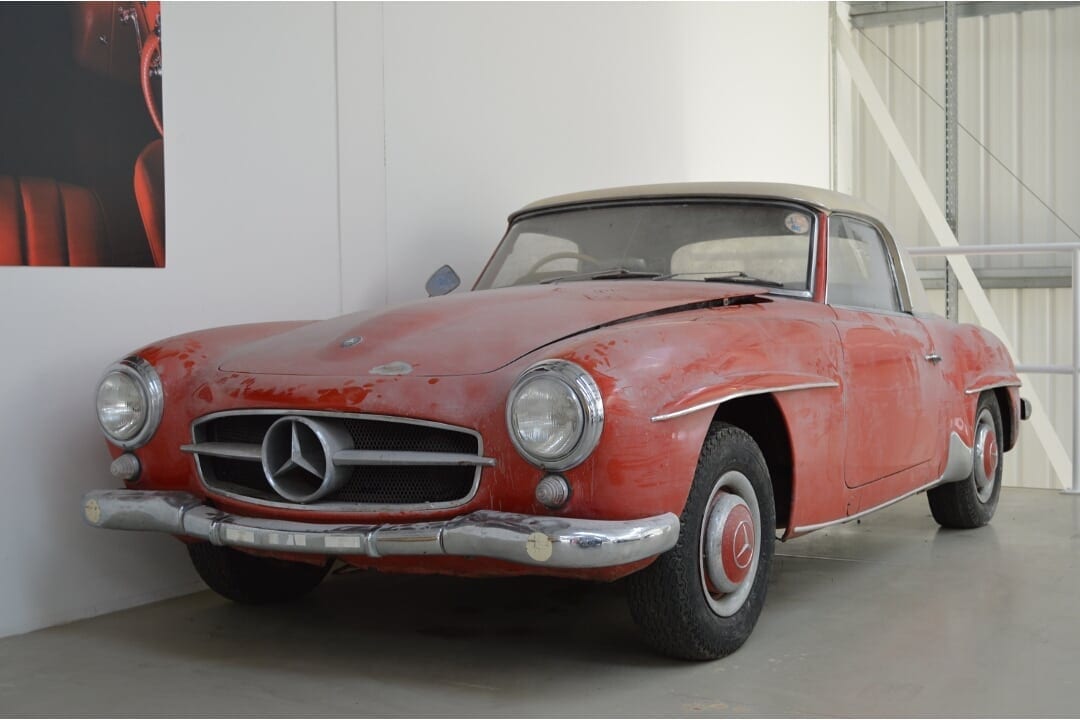 "The car's first owner, a Mr Coombes, had died some years before, his wife was now well into old age and his son called us in late 2015 to ask if we had any interest in it. At the same time he made it clear that although he wasn't in a position to recommission the car, the family had a huge sentimental attachment to it and that any potential buyer should be vetted to ensure that its unique originality would be preserved.
"It was delivered new to Mr. Coombes who at the time was living and working in Rhodesia. It was his primary transport in Africa for the best part of 30 years prior to his retirement in 1986, at which point he shipped his family back to the UK, together with his Mercedes. He then drove it with wife and children from Southampton docks up to their new home near Durham, where it was reversed into a brick-built shed, the door was closed, and it was left untouched for 30 years until being moved by us in 2016.
"I arrived to view the car and had to enter the shed by a side door as the main door was completely overgrown. This took some clearing before we were able to push the car out. With Junior Disprin in the door pocket, a 30 year-old petrol receipt from a service station on the M1 and the temporary tax disc required for the drive from Southampton, the car was and remains a time capsule from 1986.
"A thorough examination in our workshop revealed that it's the most original 190SL we've ever seen. Every factory panel, spot weld and body part is correct and original, as is everything else including the paint and interior trim.
"We agreed on a figure with the son and we've since been offered stupid money by some who wanted to fully restore her, but we've refused. We'll have to sell her at some point of course – we're running a business here after all – but we're waiting for the right buyer. Ideally that someone will either want to add to a static collection leaving it exactly as is, or want the car recommissioned for driving, preferably by us so we can ensure its continued originality."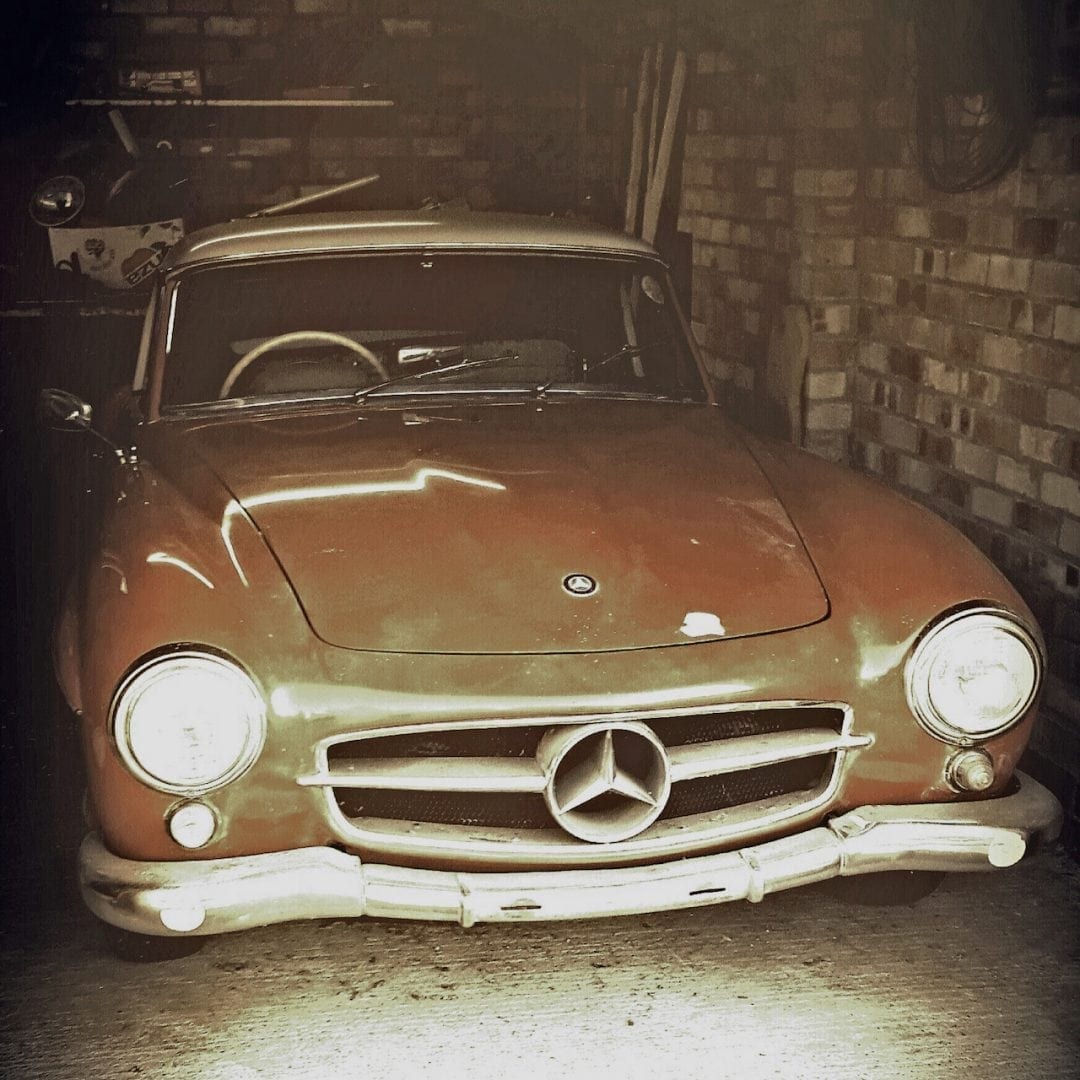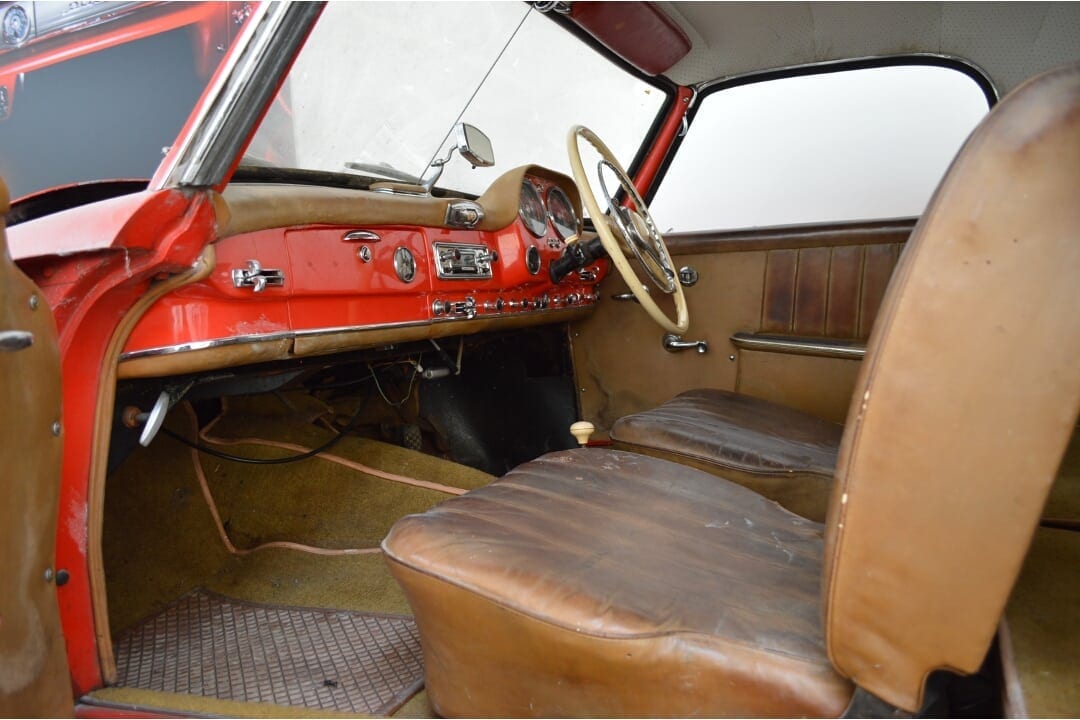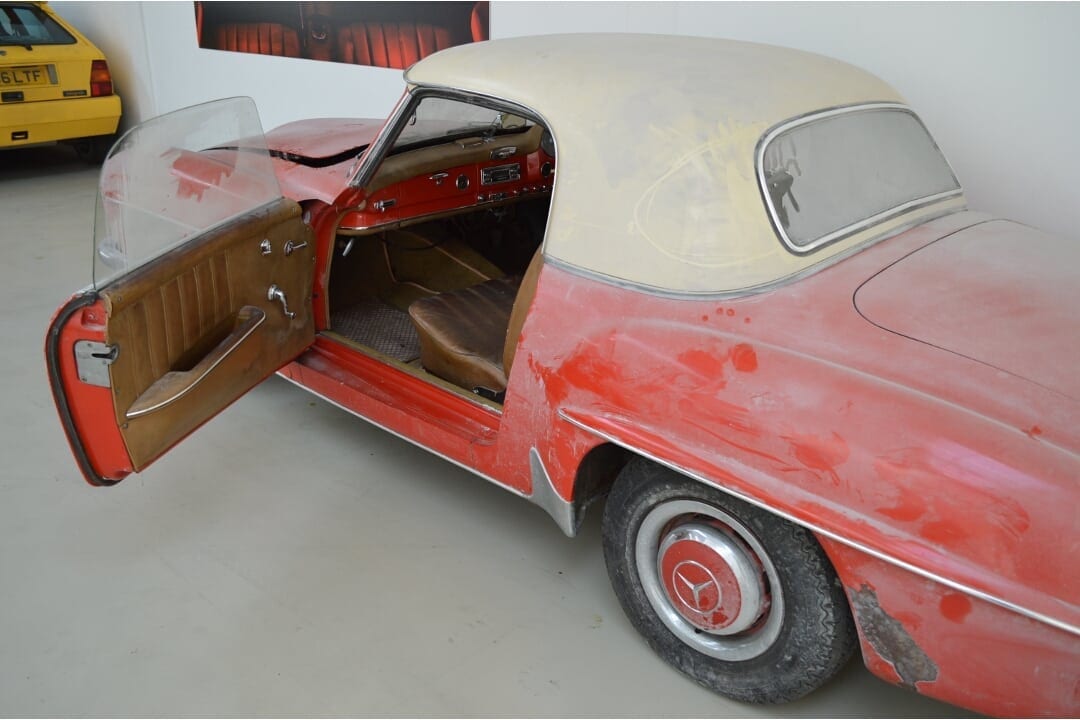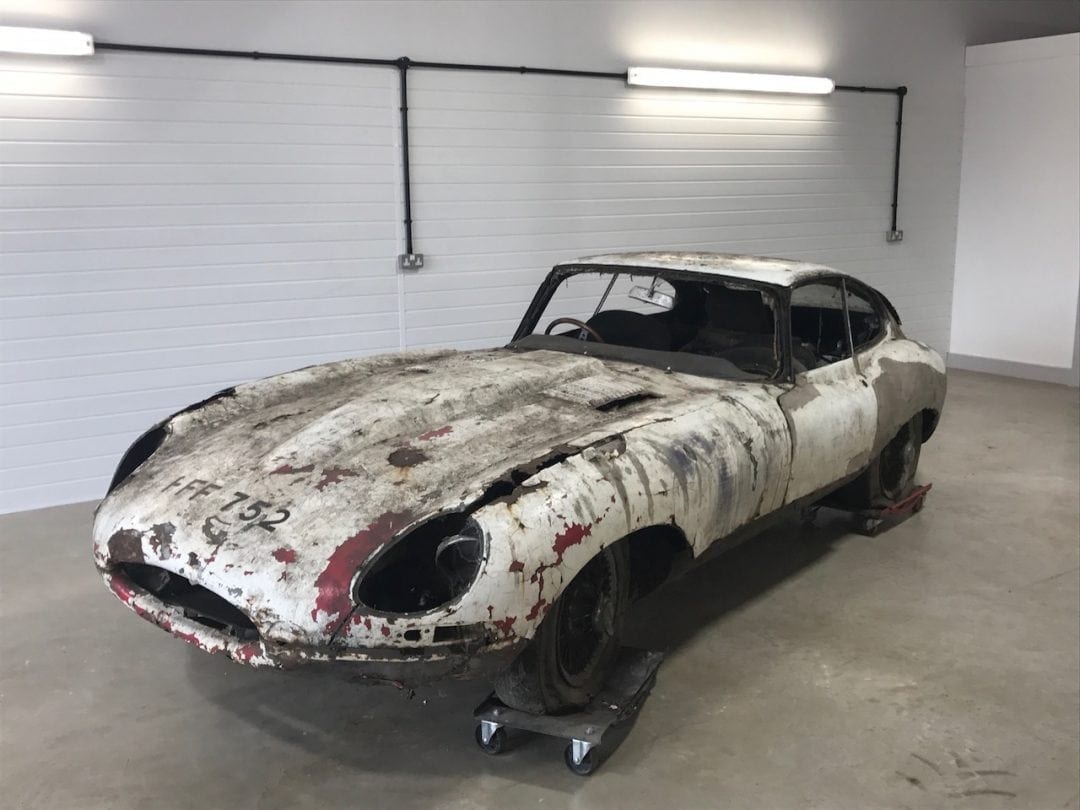 "I'll start by saying that I didn't actually track this car down and find it as it was consigned by its second owner to an auction held at the Classic Car & Restoration Show in March 2017. As things turned out it didn't sell under the hammer, but a post-auction deal was agreed and the car was ours.
"Also, technically, it doesn't really qualify as a 'barn find' for two reasons. Having been left outside on the Isle of Harris for 20 years it didn't have the luxury of a barn or garage during that time. Furthermore, nobody actually 'found it' as it was brought into the public domain by its second owner.
"The car's first owner, a James Rothwell, lived near Rochdale. I don't know what its condition was when he sold it in 1997, but then having to endure two decades of neglect and Outer Hebredean weather obviously did it no favours.
"Anyway, those details aside, the first job on getting the car to our workshops was to dismantle it and give it a thorough inspection to see what was salvageable, what could be repaired and re-used, and what would have to be replaced.
"It came as no surprise that the monocoque bodyshell was completely beyond repair so we're currently sourcing and fabricating the parts and panels to create a new, identical one which will inherit the original's chassis number – not an issue on these cars as E-Types with all-original bodies are rare indeed.
"Fortunately the car's original 3.8-litre engine is complete and can be saved, as can the gearbox, rear axle and diff, the suspension arms, brake calipers and other mechanical parts, as well as the dash, instrumentation and seat frames. We do all we can to save as much of the original car as possible, but although items like the wire wheels could be refurbished, it's sometimes more prudent to replace with new.
"This E-Type is an ongoing project of the kind we relish, and she'll be stunning when finished."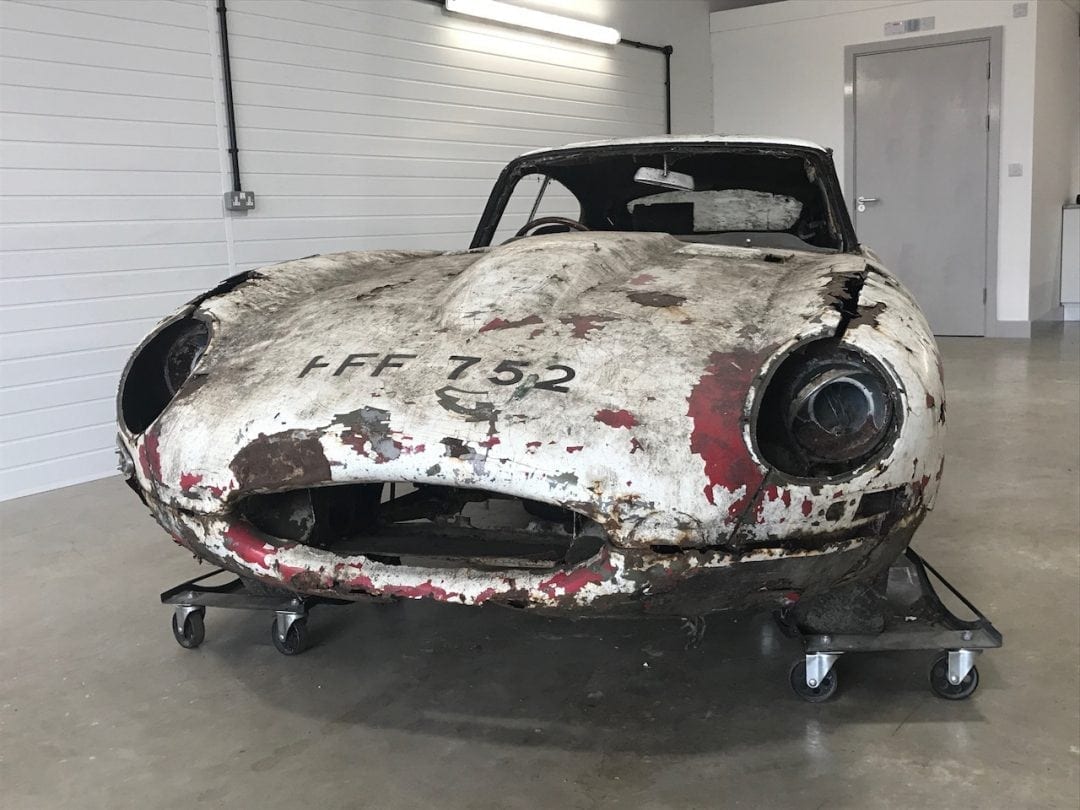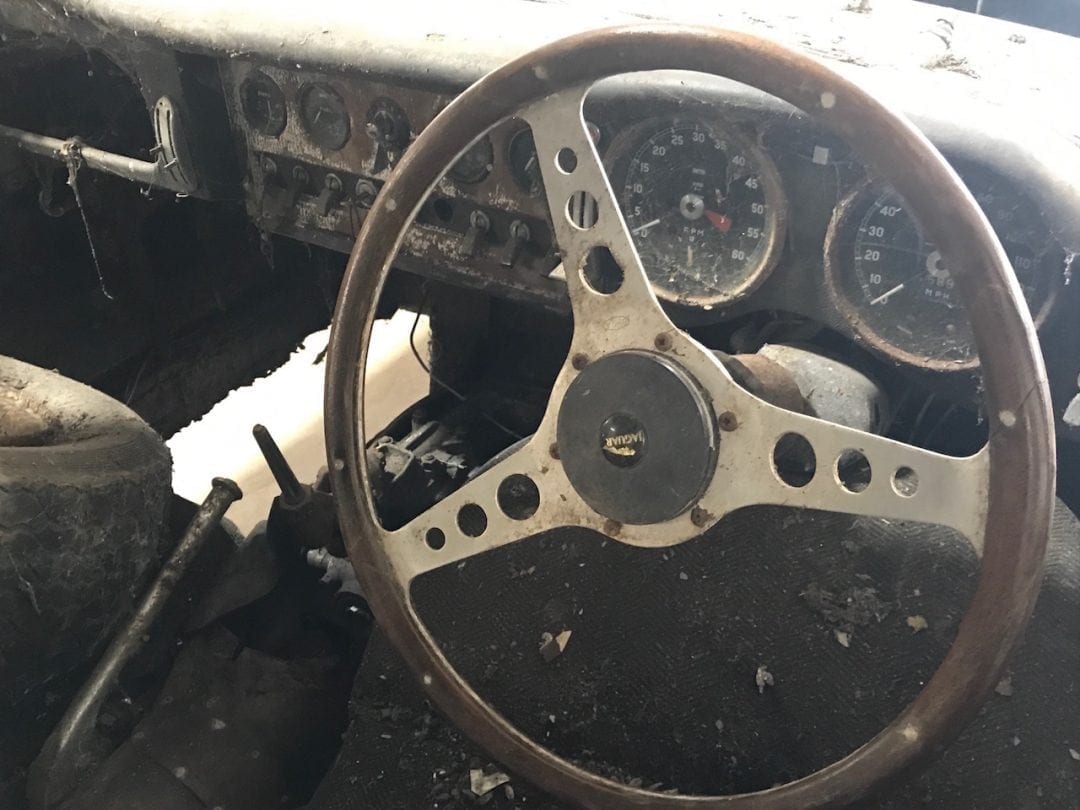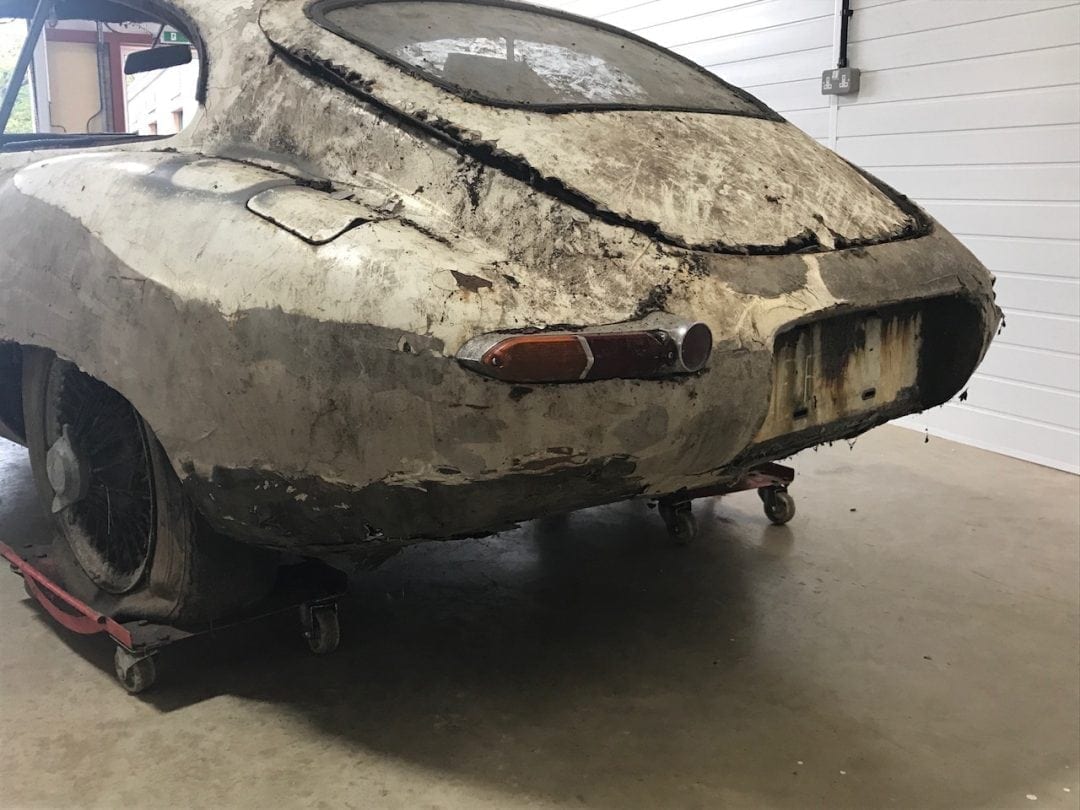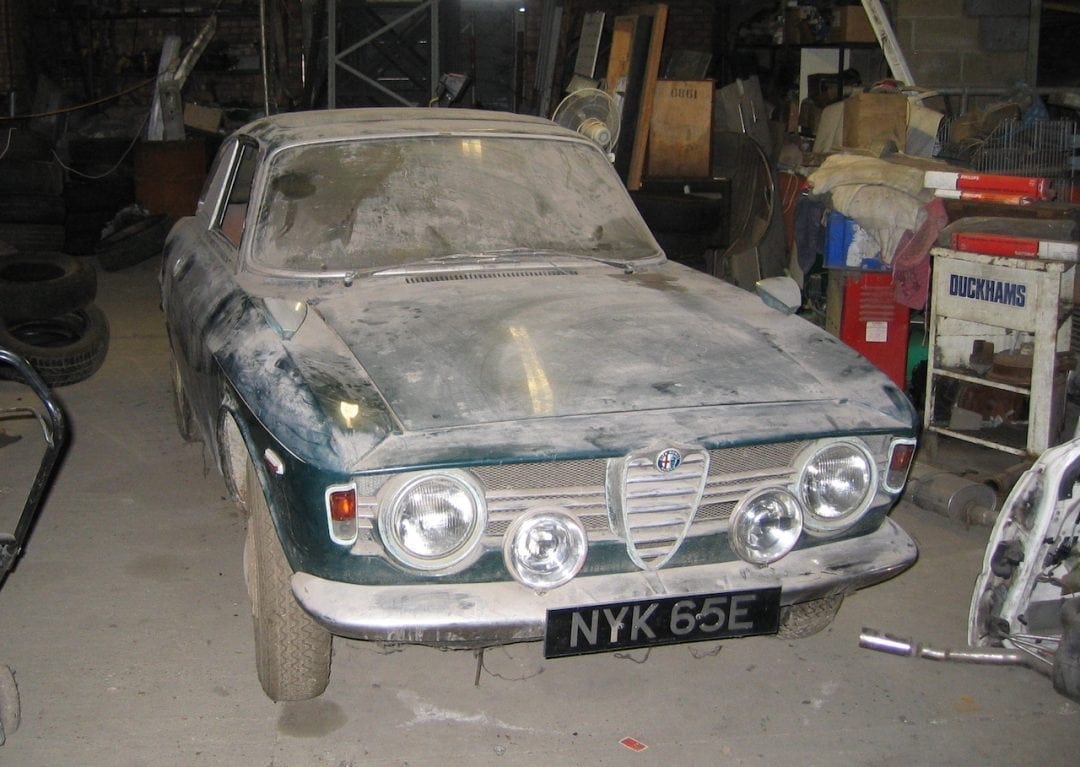 "Lakes Autos is on the left as you head north on the A1 at Wyboston, just by the A428 Cambridge turn-off. Back in the 1970s and early '80s I used to drive past there quite often and couldn't help but notice that the forecourt was chock-full of Morris Minors. In more recent times the Morrises have been replaced by at least as many old Volvos, but it never crossed my mind that lurking at the back of the garage was a car that would be of interest to me.
"Many years ago an acquaintance who lived in the area acquired a tatty Giulia GTV Sprint which he intended to restore as a long-term project. He occasionally bought the odd Alfa part from me while he slowly dismantled his GTV, but at some point after he'd taken his car to bits he realized that he wasn't going to continue with his project so he called to ask if I'd be interested in taking it off his hands. I said I might be and arranged to go and see it, but at the same time he mentioned that he knew of another GTV Sprint in the area, which happened to be tucked away at the back of Lakes Autos premises.
"And so in July 2008 I went to see both GTV Sprints and bought them both on the same day. Ten years on I still have both cars in the same state as when I bought them. We may use the dismantled car for parts to build an Alfaholics GTA-R, while the ex Lakes Autos car awaits a buyer who'd commission us to correctly restore it for them. It transpired that the Lakes' Sprint had dropped a valve in 1971 and I presume it had been taken to them for repair. The engine was and remains partially stripped, but for whatever reason, the engine repair work stopped and the car was left untouched for 37 years, plus the 10 years I've now had it!"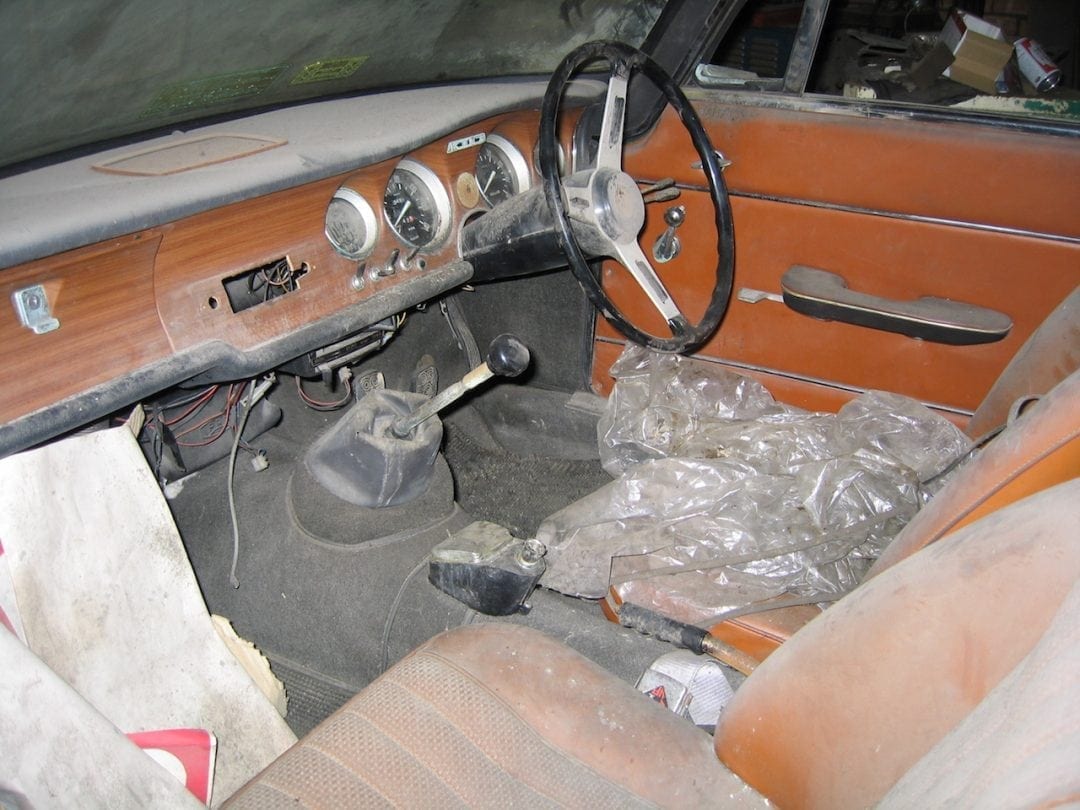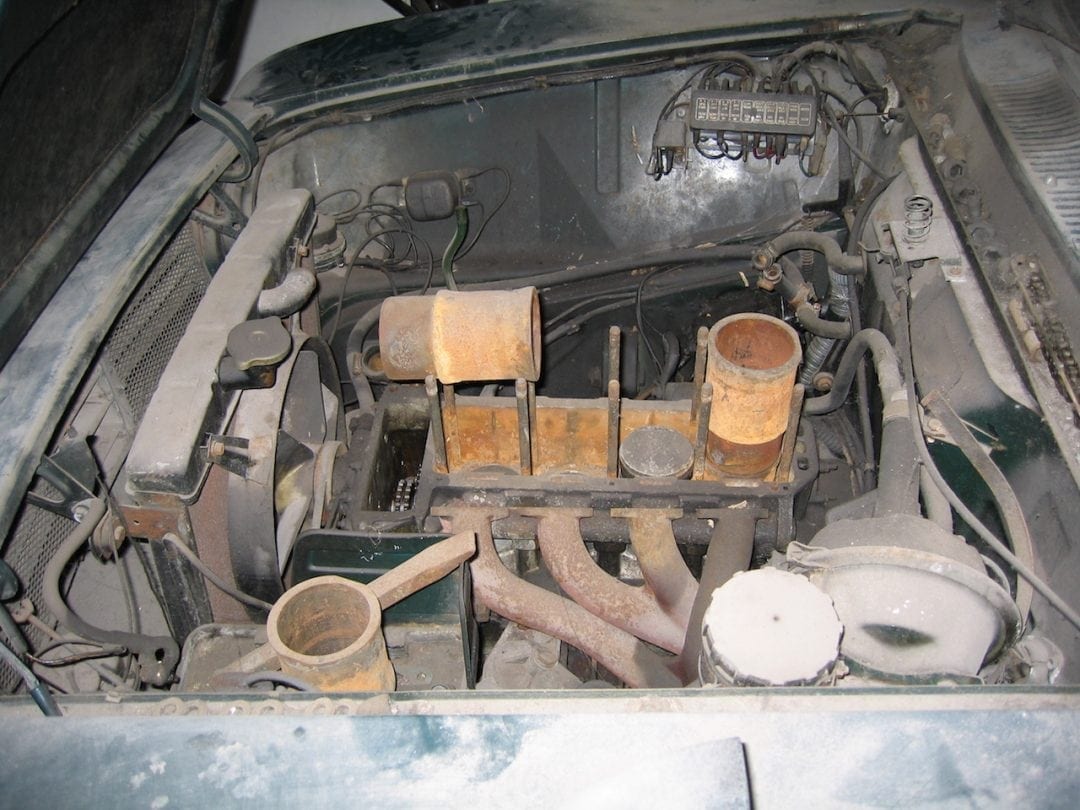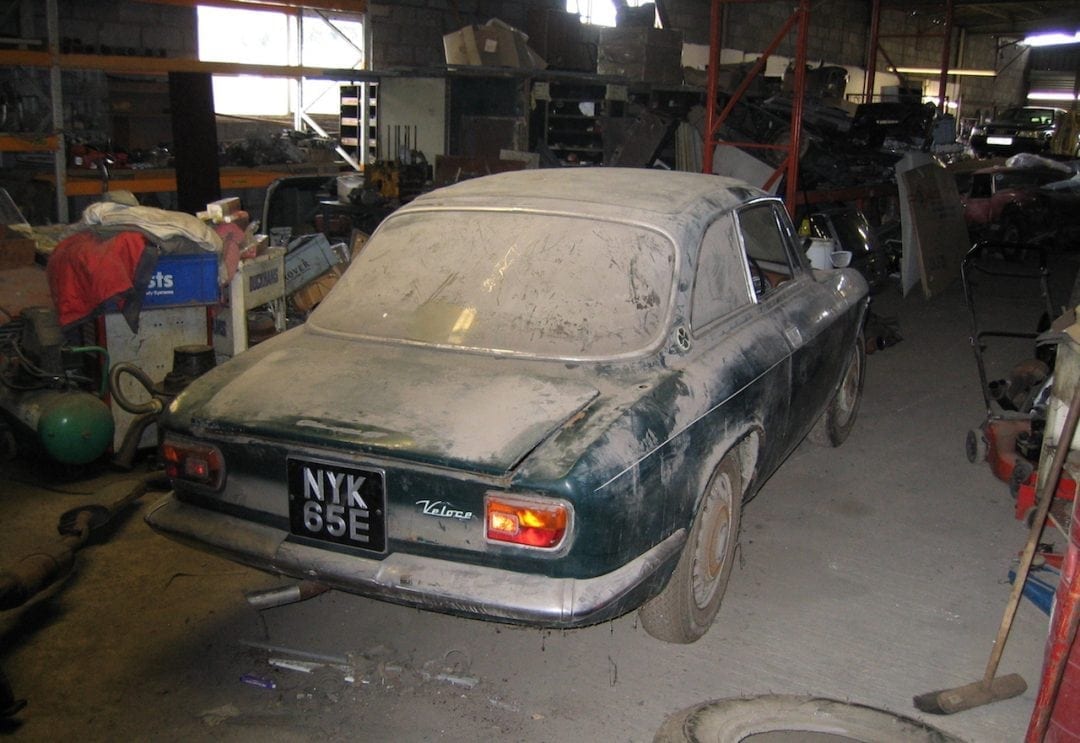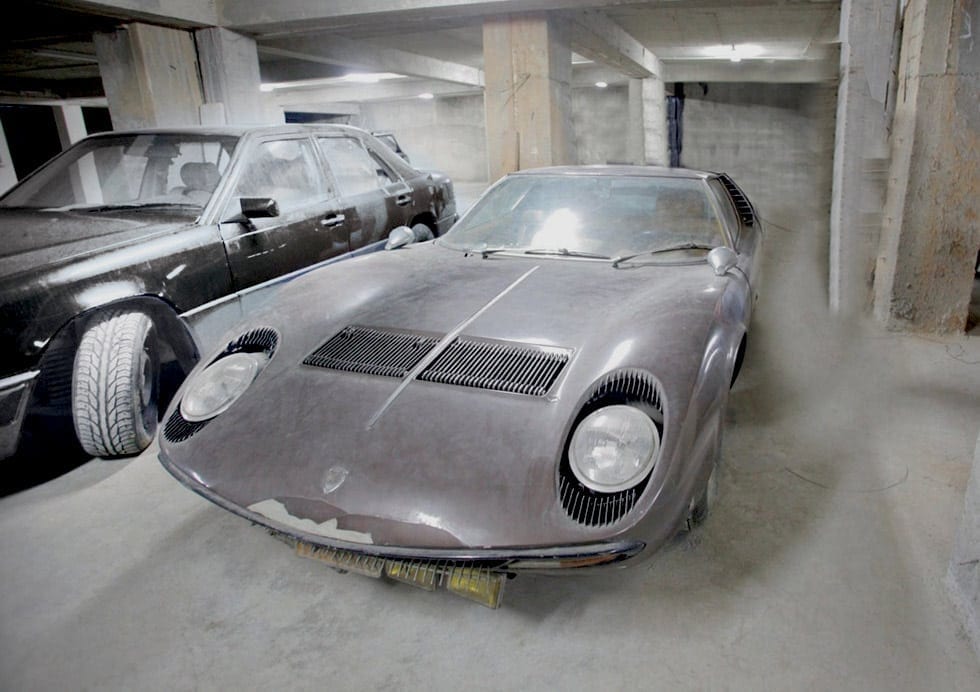 Chris Routledge, "Having heard through the grapevine that there was a Miura gathering dust in a basement car park somewhere in Athens, my man in Greece spent about 18 months off and on tracking it down. This involved him methodically checking out dozens of possible locations, but his perseverance eventually paid off. Having located the car he then had to trace its owner, and fortunately this took much less time than finding the car.
"The owner turned out to be Stamatis Kokotas, a Greek pop star whose singing heyday was in the late '60s/early '70s but who's still a household name in Greece. Kokotas was also an accomplished rally driver and car nut, and he'd been gifted the Miura by his friend and fan, Aristotle Onassis, the billionaire shipping magnate.
"Kokotas recalled that he notched up over 50,000 miles, but in 1972 it suffered a mechanical problem which required the engine to be removed and sent to the factory in Italy for repair. The Miura was then stored in the car park beneath the Athens Hilton where it remained until 2003 when the hotel underwent reconstruction in preparation for the Olympic Games the following year. The car then had to be moved to another underground car park where, still minus its engine, it remained until 2012 before being shipped to the UK.
"It transpired that the engine had been rebuilt by the factory, but with no-one willing to pay for the costly repairs it went on display in Lamborghini's museum in Sant'Agata until late 2012 when, with Lamborghini's approval, it was finally reunited with the car.
"Coys offered the unrestored car with its original but uninstalled engine at auction in London in late 2012."
Classic supercar specialist Joe Macari takes up the story. "The bidding reached £300,000 but failed to meet the car's reserve, so after some negotiation I bought the car with its engine, and enjoyed a drink with Stamatis Kokotas who also attended the sale. I had originally intended to keep it for myself as I love Miuras – in my opinion they're the greatest Lamborghini ever – but I was initially undecided about how to treat this particular car as it had been personalized with unique alloy air vents, a custom steering wheel and a number of one-off interior parts.
"During the 2.5 years it took to complete the restoration two things happened: another Miura came my way and a Hong Kong-based customer agreed to buy the Onassis/Kokotas car. He stipulated that it should be finished in Lamborghini Rosso Granada – the same paint finish of the Corgi toy Miura he'd had since he was a small child. The restoration was completed in 2015, and the car – in Rosso Granada and in concours condition – is kept in the UK, together with its unique customized items."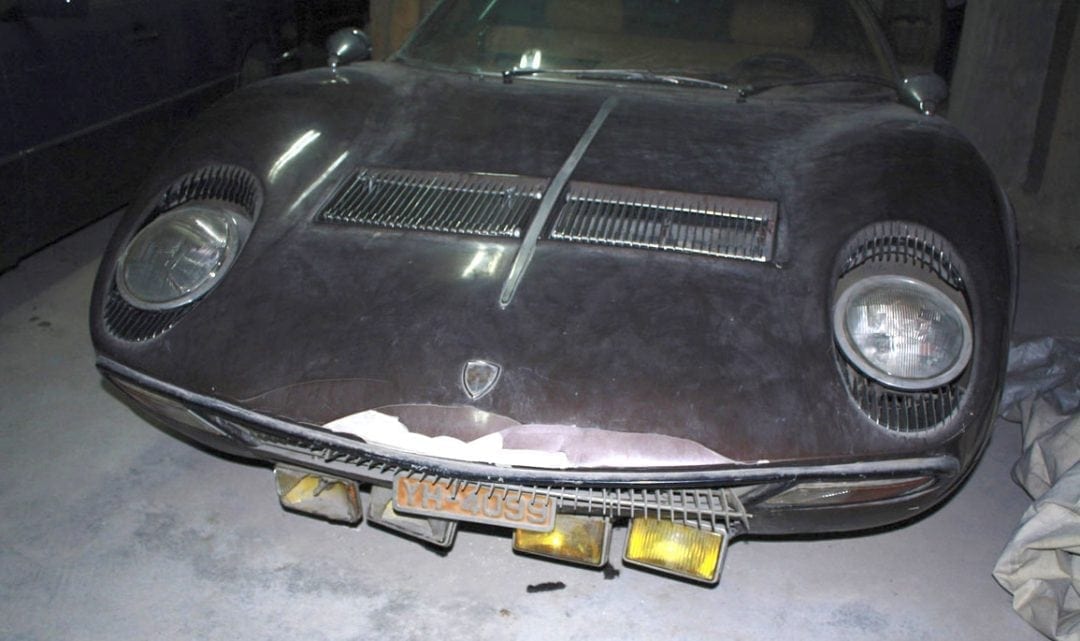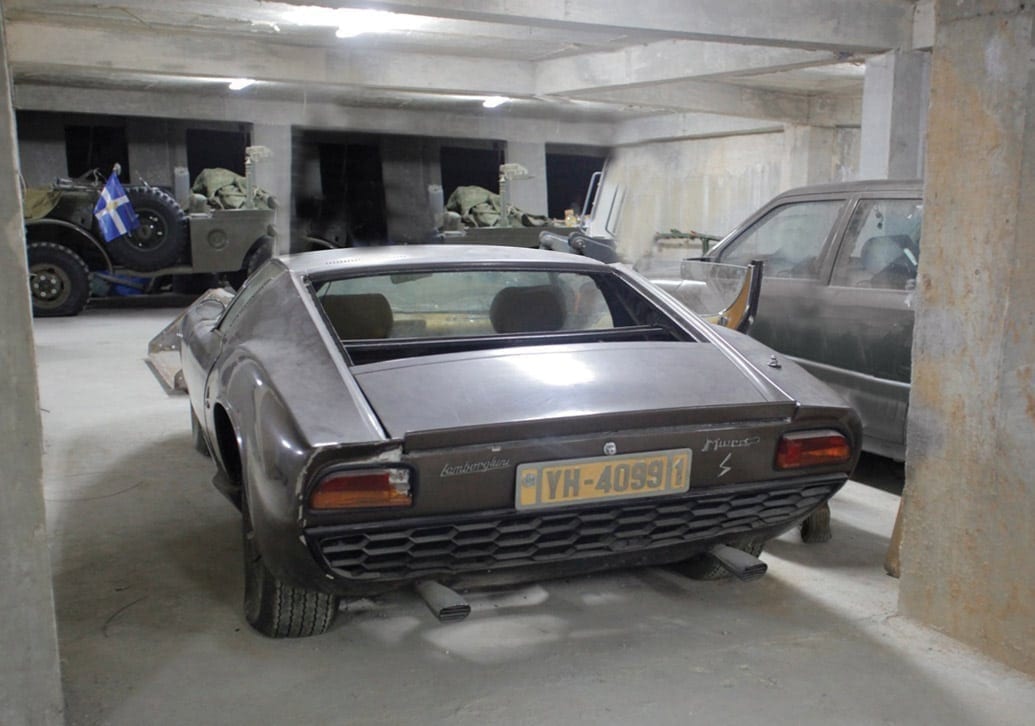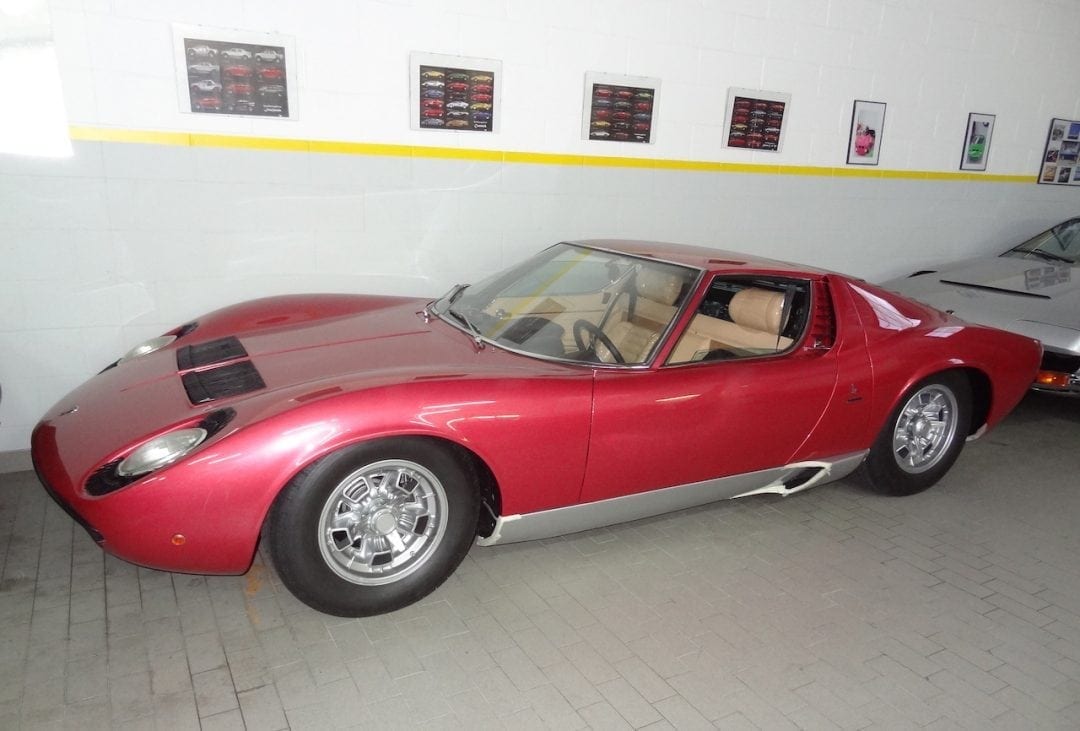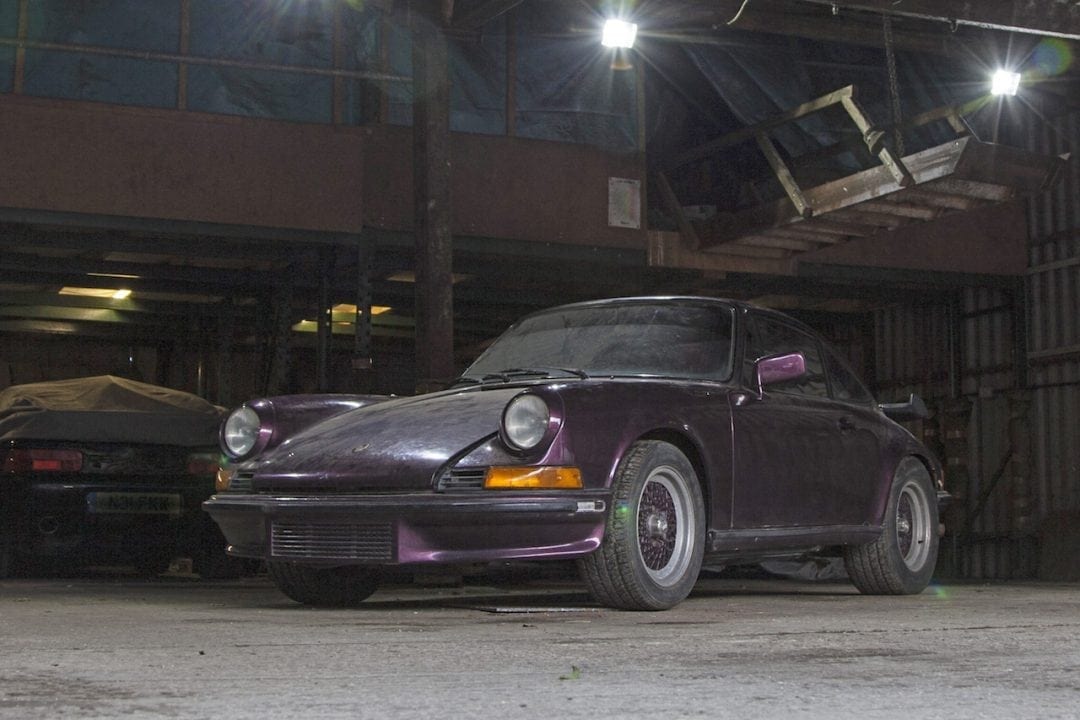 "For us the story starts in 2015 following an email from a contact in Florida who claimed to have the one of last RS 2.7s built. This seemed like a bold claim, but initial research and photos indicated that the car definitely required further investigation.
"At the same time, Josh [Josh Sadler, Autofarm's founder and ex owner] was due to race a 911 of his at Daytona and so it was agreed that he'd meet with his contact in Florida and inspect the RS while there. Although the car had obviously been altered over time from its original spec [wheels, whale tail spoiler, impact bumpers, US-spec headlights, raised brake lights, tinted windows, seats, steering wheel, audio system, paint finish and more] it did indeed turn out to be a pukka matching-numbers RHD 2.7 RS, and despite having been abandoned for years it was in remarkably sound condition and complete with all its essential components. And being chassis 1,576 [of 1,590] it's also the last of 111 RHD cars to be built.
"Delivered new in the UK in 1973 (without the RS's usual ducktail spoiler), the car was sold in 1978 to a Trinidadian businessman who shipped it to Trinidad. In 1989 he sold it to a third owner, [who it's believed had it re-sprayed from its original Royal Purple to a metallic deep purple], and then in 1993 it was sold to the fourth owner, a Leon Paria. He drove the car for several years but following a mechanical problem he parked the car under a lean-to at the back of his house.
"Tragically, Mr Paria was shot dead on his way to the shops in 2002 and the car became the property of his widow who left it under the lean-to until Josh's US contact – a previous resident of Trinidad who'd known about the car since the 1980s – bought it from her. He then shipped it from Trinidad to Florida, but lacking sufficient funds to properly restore it, and it being a RHD car in America, he contacted Josh in the UK and a deal was struck – Josh swapped his racing 911 for the 'barn find' 2.7 RS.
"Having been returned to the UK in 2016 the car is now in our workshop being carefully dismantled and inspected prior to its meticulous restoration back to original factory spec under the watchful eye of its new owner, although he does want it fitted with the RS model's trademark ducktail spoiler."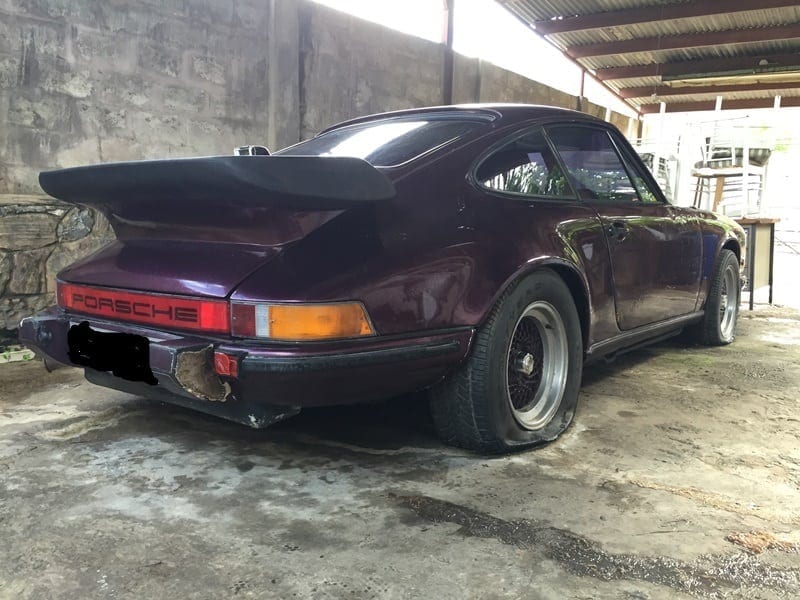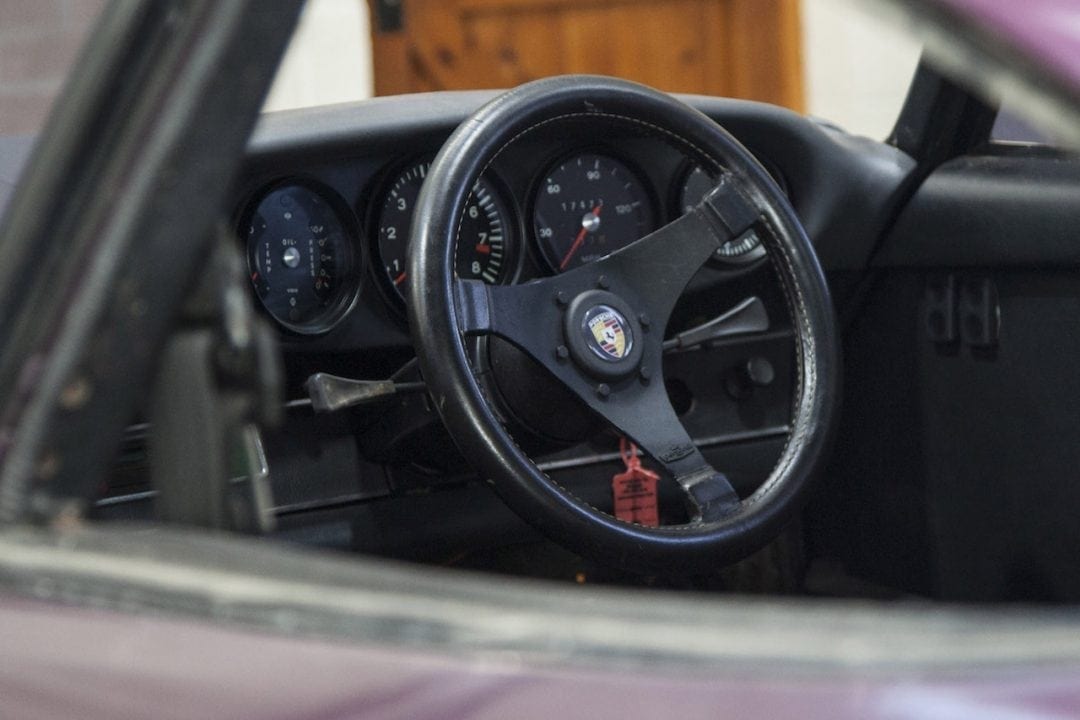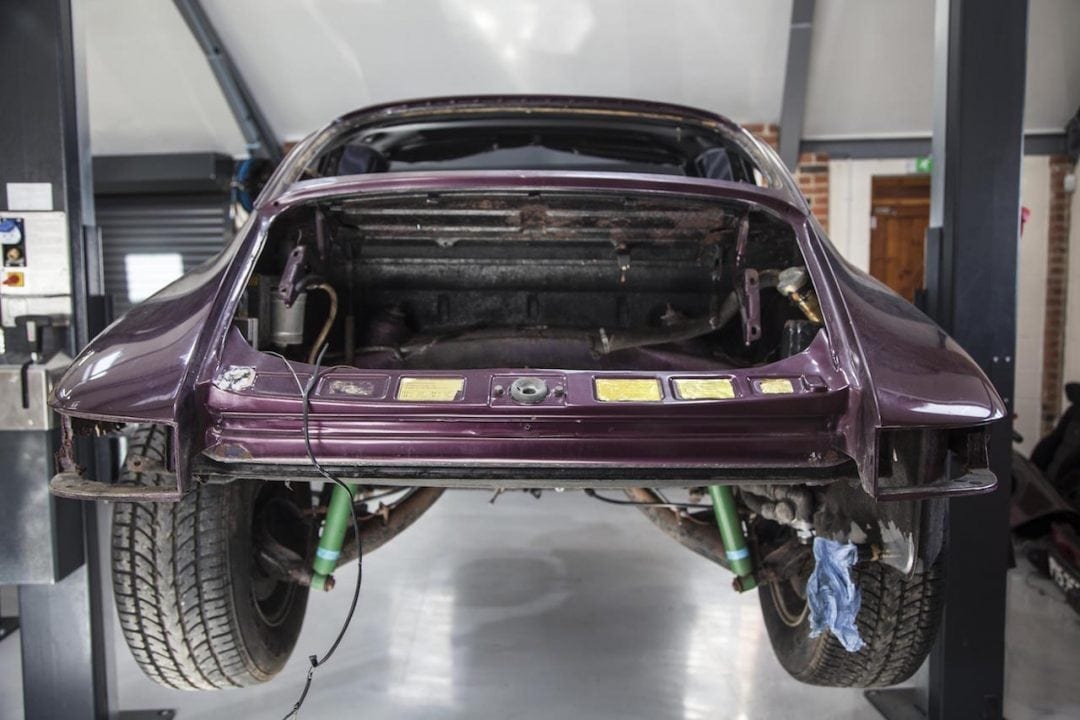 We're passionate about classic cars here at JBR Capital and we can build a bespoke finance package to help you purchase the car of your dreams, whether it be a barn find or a concours winner. If you're interested in buying your own future or current classic, call one of our experts today on 020 3355 0035 to explore your finance options.