Early December's flurry of auction activity isn't on the scale of those held around the Pebble Beach concours in late Summer, but there was no shortage of interesting cars offered at Bonhams' two London sales and RM Sotheby's in New York, the latter held on the same day as the second Bonhams sale.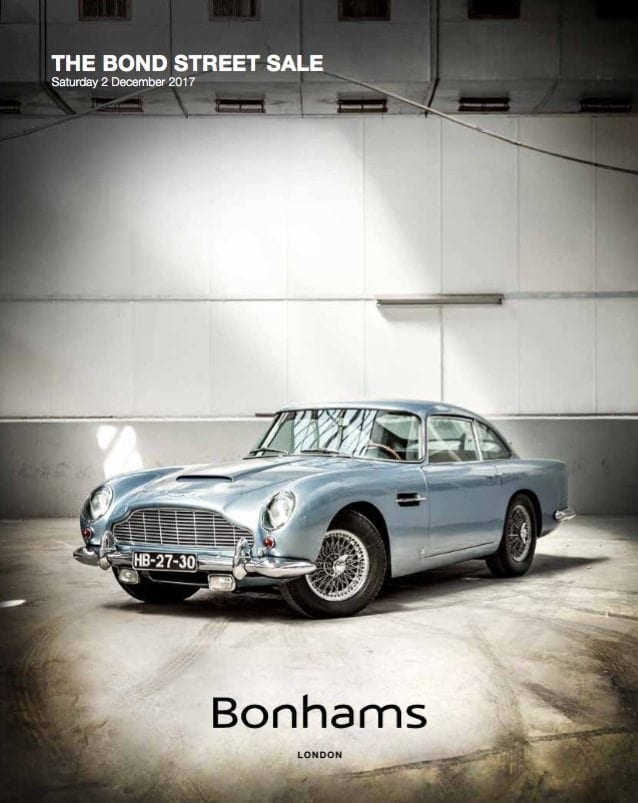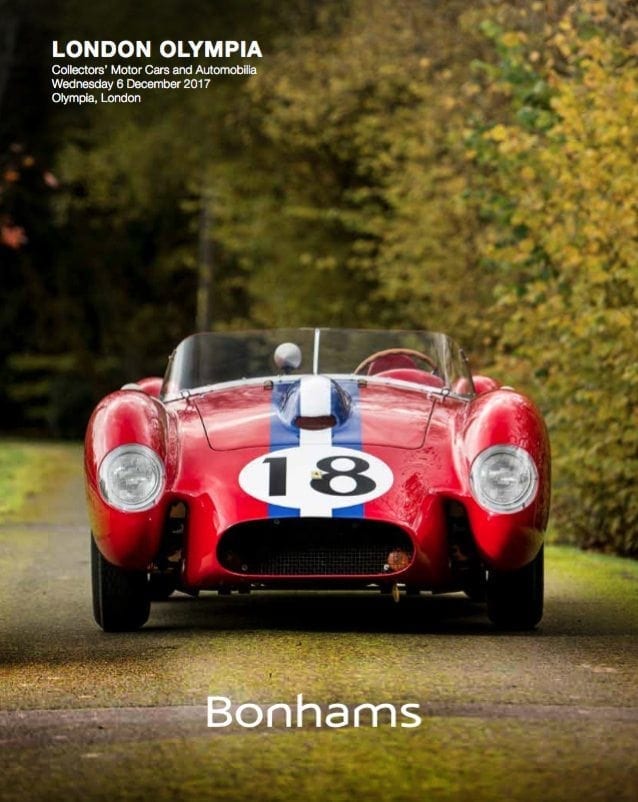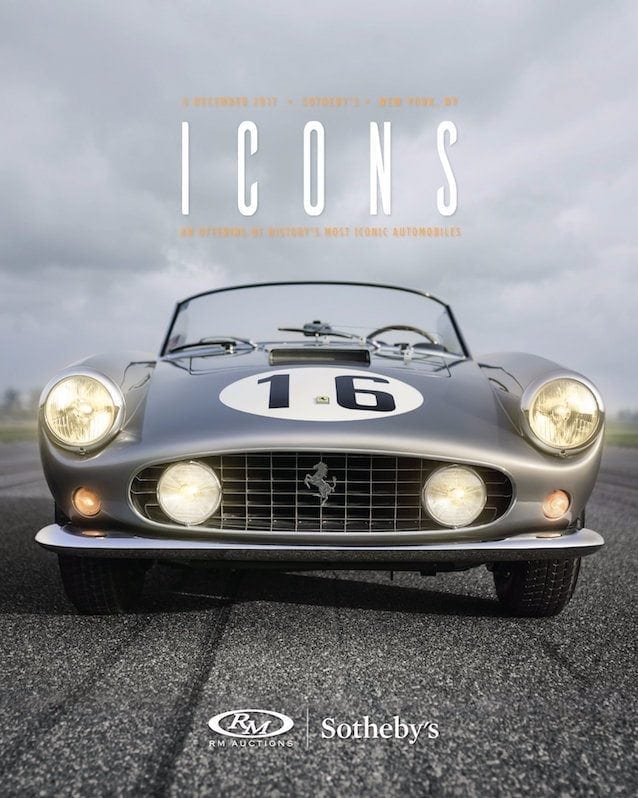 Among the 32 cars and bikes offered at Bonhams' Bond Street sale were two ex-Beatles cars; a freshly restored 1964 Aston Martin DB5 previously owned by Paul McCartney with a £1.25m – £1.5m estimate, and an ex Brian Epstein and Ringo Starr Mini Cooper S with special coachwork (£90k – £120k). Among the six Ferraris offered was a 14,000-mile 1985 288 GTO (£2m – £2.5m) and a 5,000-mile 2004 Enzo (£1.8m – £2.2m).
With close to 90 generally less valuable cars offered, Bonhams' Olympia sale included three Alfa Romeos, four Bentleys and Ferraris, six Mercedes-Benz, eight Rolls-Royces and nine Jaguars. One of the four catalogued Porsches was an interesting '1986.5' 928 S2 originally built with the classic S2 bodyshape but with the later S4's mechanical spec (£24k – £28k).
RM Sothebys's Icon sale was a low volume, higher value affair. Among the eight Ferraris was an F12 TdF ($1.1m – $1.4m), an F40 ($1.2m – $1.4m) and a LaFerrari ($3.25m – $3.75m). Then there was a Porsche Carrera GT ($775k – $850k), a 993 911 GT2 ($1.1m – $1.4m) and a 918 Weissach Spyder ($1.7m – $1.9m), not to mention an ex Steve Jobs BMW Z8 ($300k – $400k), a Pagani Huayra ($1.9m – $2.3m) and, not least, the first Bugatti Chiron to be sold at auction ($3.5m – $4m). And the headline car? A 1959 Ferrari 250 GT California Spyder Competizione with solid Le Mans 24hr provenance and a $14m to $17m estimate.
(All quoted sales figures are inclusive of buyers' premiums.)
BONHAMS BOND STREET, 02/12/17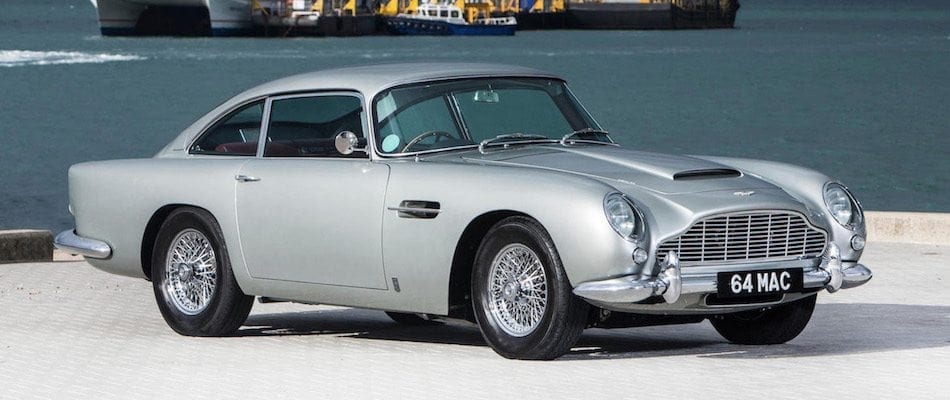 Maybe it's a winter-time knock-on effect of Bonhams' Aston Martin sale held each May, but the marque accounting for over 25% of the 30 cars offered was perhaps a little disproportionate. That said, of the eight Astons offered half of them sold, and for good money, namely an '04 DB7 Zagato for £359,900, a Series V DB4 for £516,700, an orginal LHD DB5 Vantage for £830,300 and the headline ex-McCartney DB5 (recently restored but not in original trim or paint colours) for £1,345,000 – the McCartney factor accounting for about £400k of its sale price.
Other notables were £561,500 for a 1929 Bentley 4.5-Litre 'Le Mans Rep' tourer, £505,500 for a rare and lovely pre-war Alvis tourer, £366,666 for an ex Elton John and Alan Sugar Bentley S1 Continental fastback, £281,500 for a Ford RS200 Evo Group B rally car, and £102,300 for the ex-Ringo Starr Radford Cooper S (bought by 'Ginger Spice' Geri Halliwell).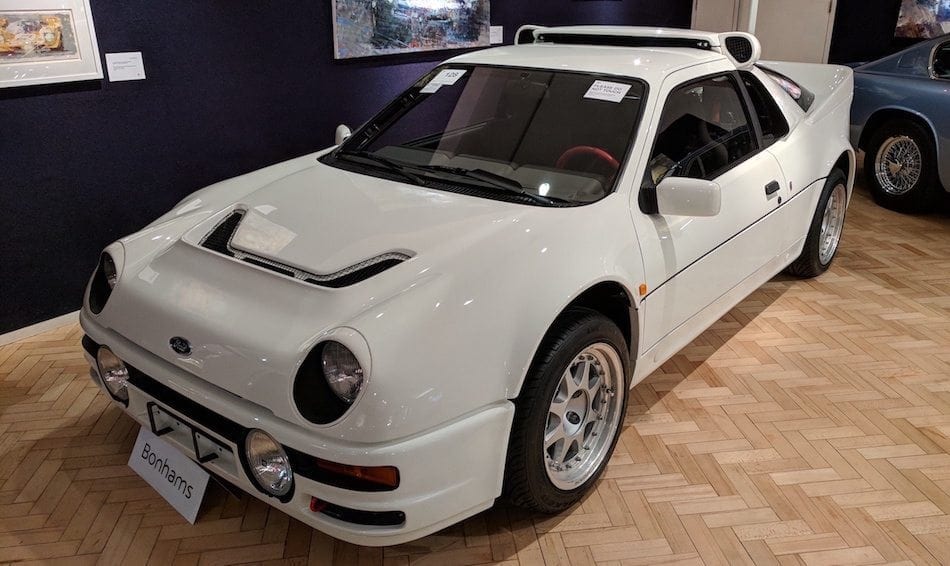 The Enzo didn't sell, and nor did any of the five other Ferraris while under the hammer, although in post sale deals the 288 GTO went for £1,883,333, a 1972 365 GTB/4 Daytona for £467,500 and a 2002 30,000-mile RHD 575 Maranello for £158,300. Also unsold was a 550-mile 911 997 GT3 RS (est. £250k – £300k).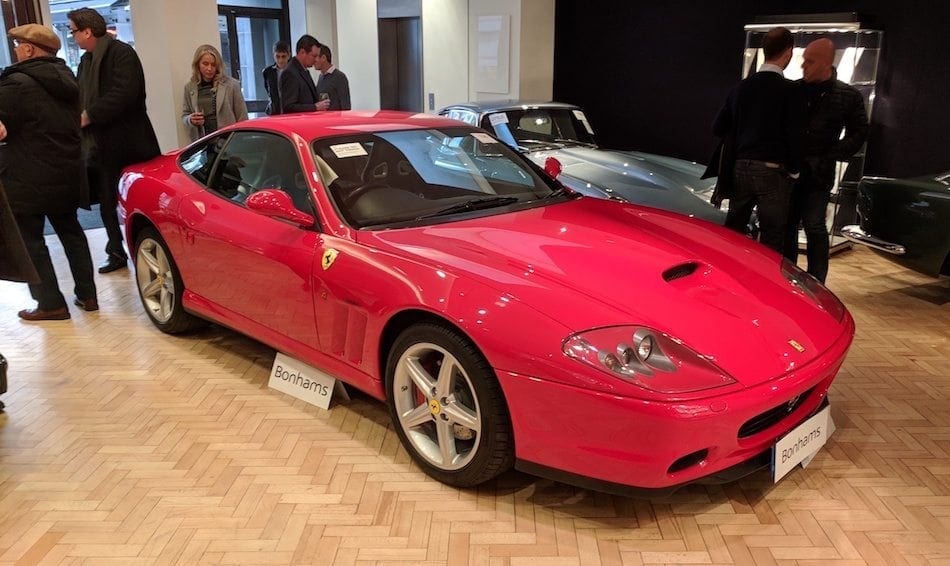 With no cars offered at no reserve, 14 of the 36 offered didn't sell. However, with an average value of over £390k, 61% did sell and the auction grossed over £8.6m including the post sale deals, or the best part of £4.86m more than last year's Bond St. gross figure.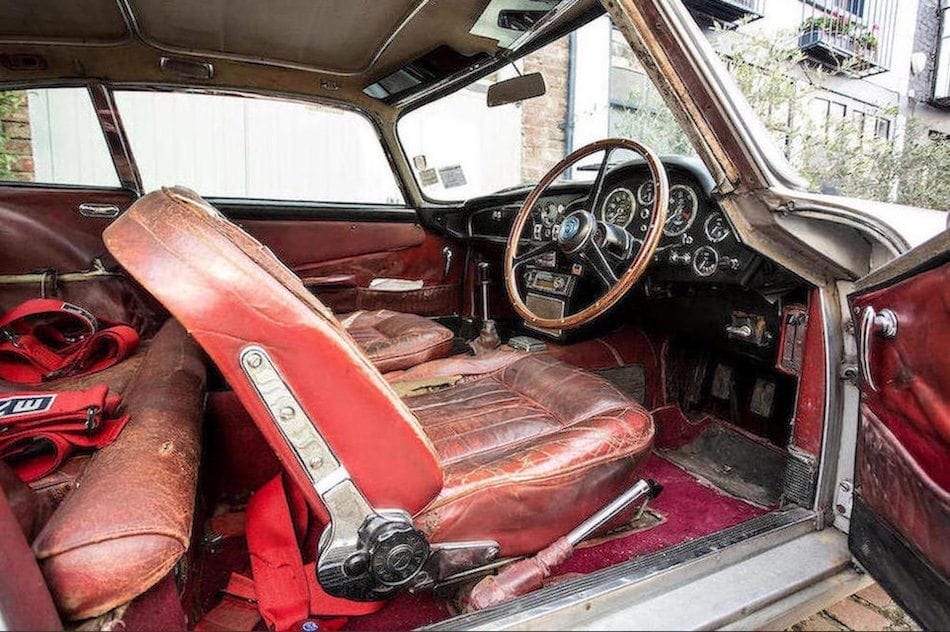 Unfortunately for Bonhams, the catalogue's front cover car – a faithful recreation of a 1952 Ferrari 250 Testa Rossa with a £300k-£400k estimate – was withdrawn from the sale, but by the end of the afternoon that didn't seem to have deterred bidders for the majority of the other 88 cars offered.
As at Bond St. four days earlier, top price of the day was achieved by another 1964 Aston DB5 saloon – this time a charming, running but very well-used example requiring restoration. Estimated at £350k-£450k, it sold for £462,940. Second highest was the £214,300 for a very authentic replica of a 1930s Bugatti Type 55 Roadster, followed by £165,020 for a lovely 1928 Invicta 4.5-litre tourer.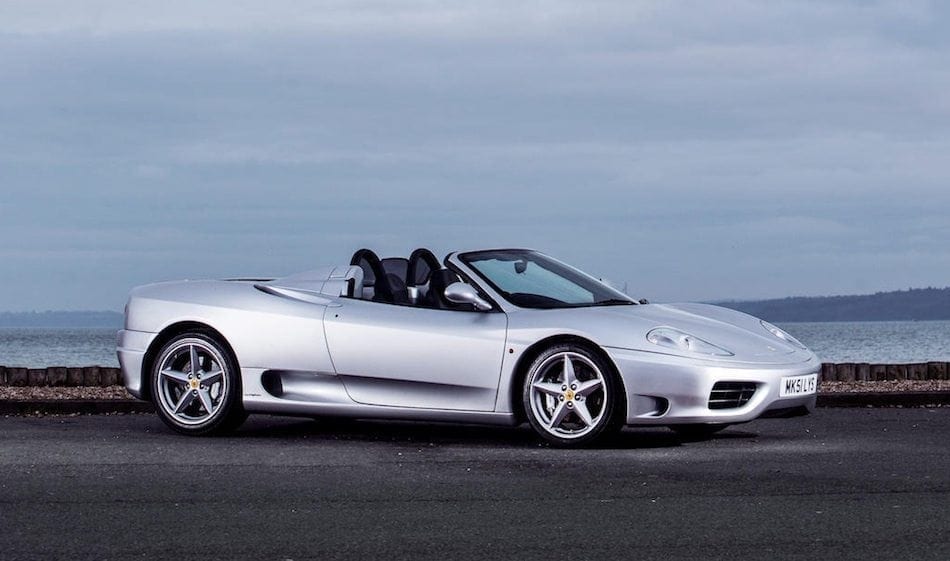 Moving a little closer to the present, a 2002 3,600-mile Ferrari F360 Spider sold for £100,060 – above its £90k high estimate, while a red 23,500-mile 2004 Ferrari 575 Maranello sold for a mid-estimate £124,700. A black 2004 LHD 575M (also '04) with 16,500 miles (est. £100k – £120k) didn't sell.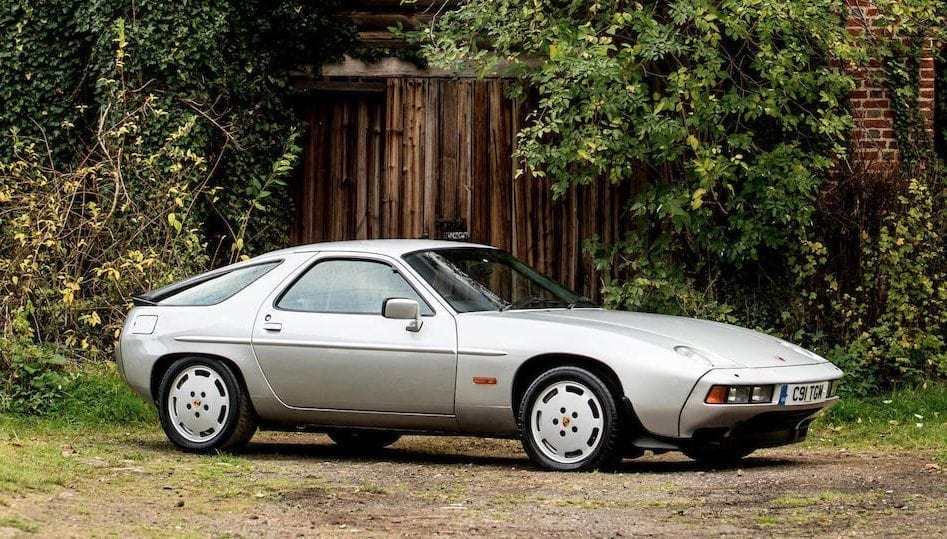 A 2007 Porsche 911/997 Turbo S Cabrio (est. £70k – £90k) also failed to sell, but a 1989 911/964 found a new owner for £51,750. The aforementioned '1986.5' 59,000-mile 928 S2 went to a new home for £32,200, comfortably above its £28k upper estimate.
Just two of the 88 cars on sale were offered at no reserve, but despite this 52 (59%) sold at an average price of £60k to give a gross sale figure of £3.12m, so beating last year's total by a slender £17,755.
RM SOTHEBY'S ICONS, NEW YORK 06/12/17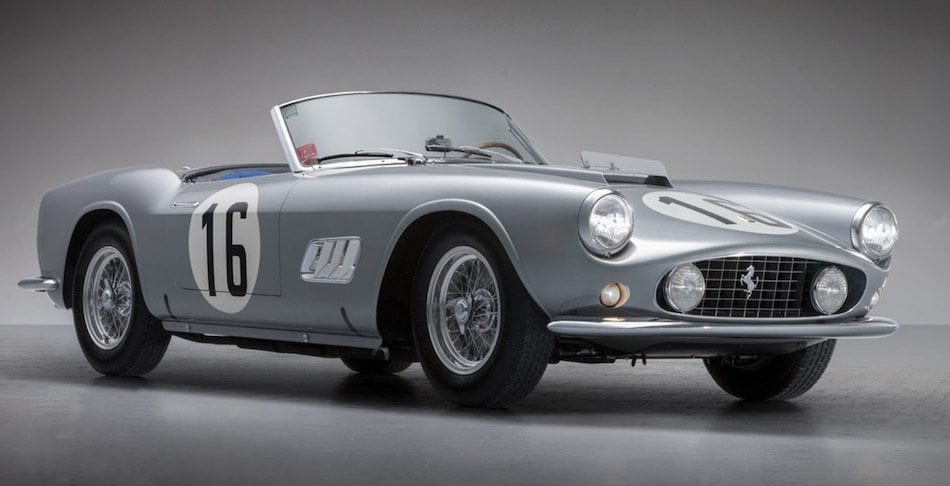 The high-end collectors market may have settled from the dizzying levels of 2014, but attracted by a highly enticing variety of 'icons' there was no shortage of paddle waving among the small but select crowd in New York.
The evening's biggest draw was Lot 141 – the 250 GT LWB California Spider Competitzione. Following an intense two-way saleroom battle, the hammer fell at $16.35m – a little short of its $17m upper estimate, but with buyer's premium added that equates to a cool $17.99m.
Lot 131, a 1952 Jaguar C-Type (raced in period by 1961 World F1 champ and 3x Le Mans winner Phil Hill) didn't quite meet its lower $5.5m estimate but nonetheless sold for a healthy $5,285,000.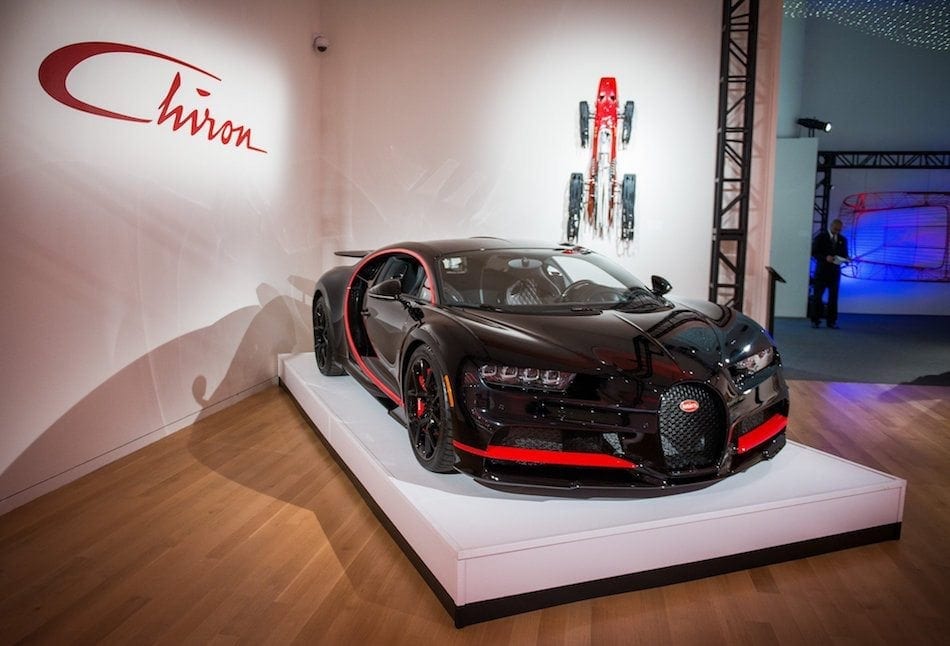 Next, in value terms on the night, was the unregistered Bugatti Chiron with 250 test miles from new. As the first Chiron ordered for the US market (delivered August 2017), it would have cost the owner about $2.64m. It sold for $3,772,500. Nice work, if you can get it…
Among the other supercars to sell were: Pagani Huayra ($1.85m), Porsche 918 Weissach Spyder ($1,732,000), Ferrari F40 ($1,242,000), Ferrari F12 TdF ($1,105,000) and a Lamborghini Countach 25th Anniversary ($268,800). Unsold supercars included, somewhat surprisingly, a LaFerrari, a Carrera GT and a 911 993 GT2.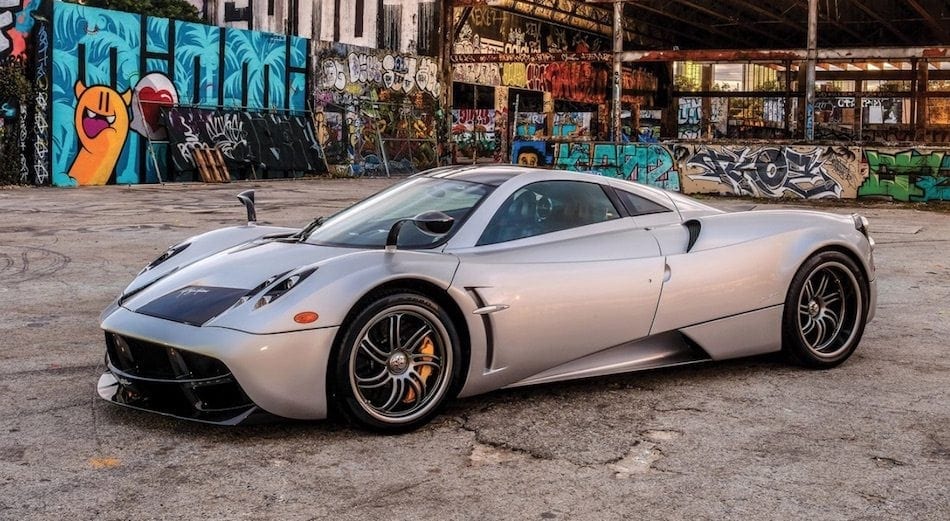 Aston Martin DB5s had fared well at both Bonhams' London auctions, and the 1965 Pebble Beach class-winning LHD DB5 Convertible offered in New York didn't buck that trend by achieving an above estimate $2.7m.
Eleven of the 32 cars were offered at no reserve, and by the time the fat lady had sung, 25 of the 32 had been sold – an impressive 78% – for an average of almost $1.8m apiece to achieve a gross sale figure of a little over $44.8 million.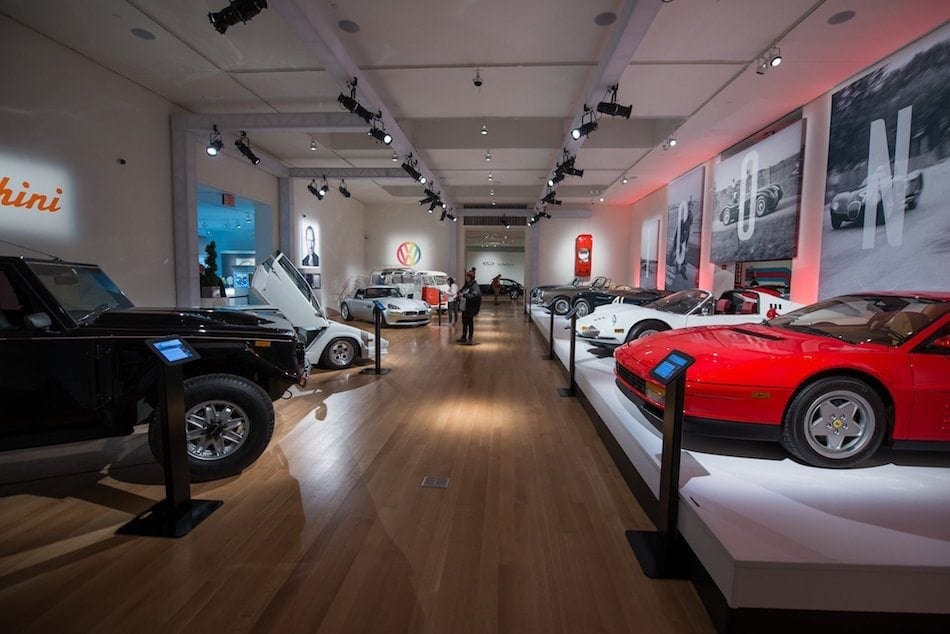 It's fair to say that these three and quite different sales confirm that the market, in general, remains healthy and that it isn't showing signs of either faltering or booming. Steady growth, in other words, and exactly how it should be for all concerned.
As before, there's also ample evidence that classic and collectors cars don't necessarily provide an easy road to Profitville, not even rare and coveted Porsche's and Ferraris, and short-term investment speculation carries risk in all but a tiny minority of cases.
Your classic should not be chosen purely on its perceived investment potential, but because it's a car you'd love to own, drive and cherish, at least for the foreseeable future.
We're passionate about classic cars, supercars and classic supercars at JBR Capital and we can quickly build a bespoke finance package to suit your needs. So if you're interested in acquiring the car of your dreams then please call one of our experts today on 020 3355 0035 to explore your finance options.