It's show time again and nothing was going to stop our Chief Operating Officer Stephen Halstead from hopping on a flight to Geneva – the quid pro quo being that he'd report back on his 10 most appealing or extraordinary new supercars.
1. Lamborghini Huracán Performante Spyder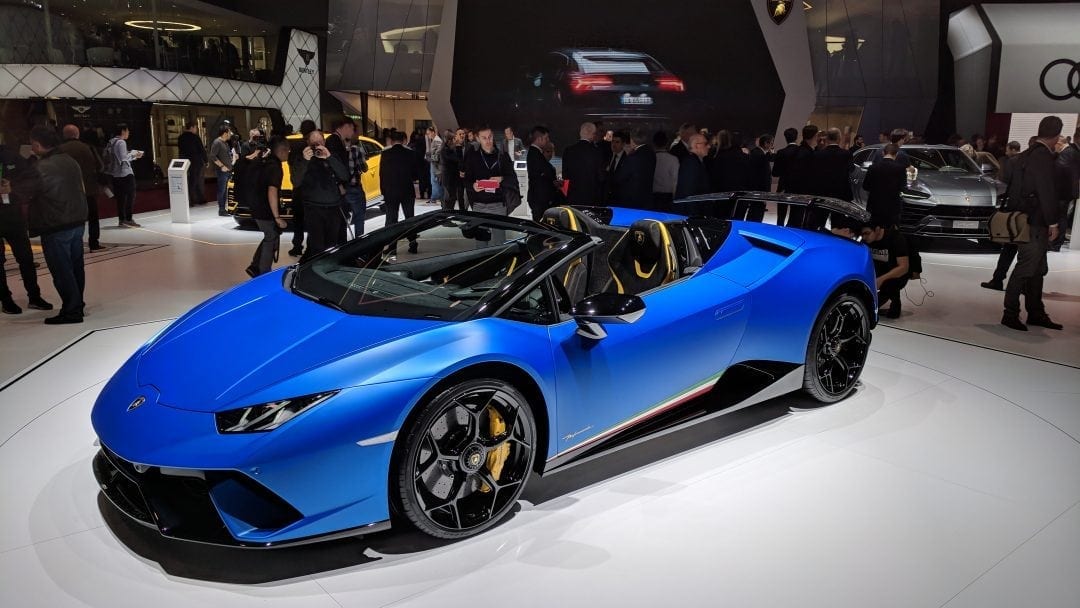 With active aerodynamics and 'forged carbon-fibre technology' allowing a 35kg weight reduction over the existing Huracán Spyder, the new soft-top Performante Spyder's 5.2-litre V10 makes 640hp at 8,000rpm. Weighing 1,507kg and aided by its permanent 4-wheel drive system it sprints to 62mph in 3.1 secs, to 124mph in 9.3 secs and it matches its hardtop sibling's 202mph top speed.
Stephen says, "Chop the roof off a phenomenal car so you can hear the full glory of the wonderful V10. Makes total sense."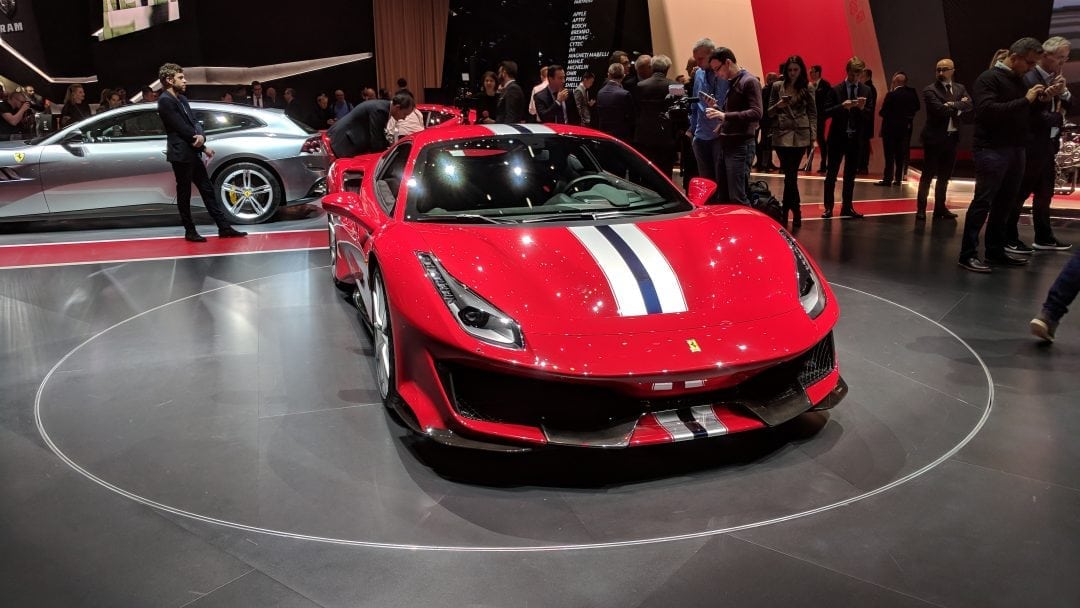 With 50 more horsepower than the 488 GTB, the 3.9-litre turbocharged 720hp Pista is Ferrari's most powerful V8-engined model to date. Zero to 62 now takes 2.85 secs (putting it on a par with the LaFerrari), while 124mph comes up in 7.6 secs and top speed is 'over 211mph'. Weighing 1,385kg, the Pista is over 90kg lighter than the GTB and these kilos have been saved by using parts from the 488 Challenge racer including a lightened crankshaft and flywheel with titanium con rods and carbon-fibre intake manifolds. With revised aerodynamics the Pista also has 20% more downforce.
Stephen says, "Ferrari's answer to McLaren's 720S, the Pista builds on the already legendary 488 GTB. A sure fire winner both as a driver's car and a wealth enhancing investment, getting your hands on one without paying a huge premium will be the problem."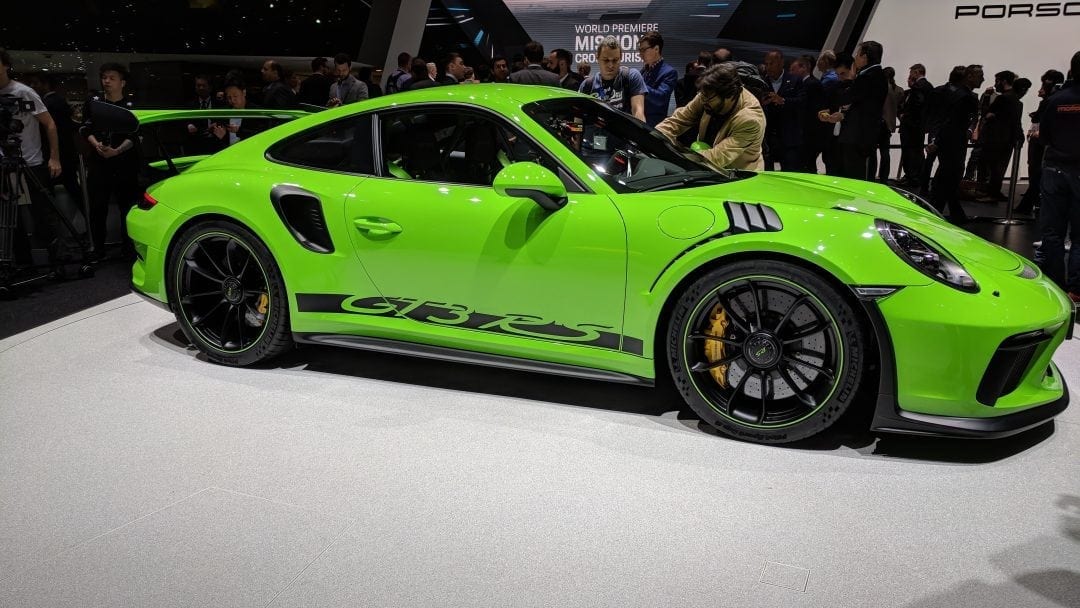 Following the recently launched 911 GT3 and GT2 RS, the new GT3 RS is the second generation GT3 RS based on the 991 platform. Its further-refined, non-turbo 4-litre flat six makes 520hp at 8,250rpm – 20hp more than the previous GT3, thus making this the most powerful non-turbo 911 ever – and with a 7-speed PDK transmission delivering power to the rear wheels (no manual option), this means 0-62 in 3.2 secs along with a 194mph max. The RS also boasts new 21-inch tyres and wheels with revised steering, stiffer suspension and various aero mods. With many carbon-fibre body parts and a magnesium roof as standard, those seeking minimum weight with maximum track performance will specify the optional Weissach Pack with carbon-fibre roof and magnesium wheels.
Stephen says, "Some say, with good reason, that the Porsche GT3 is the best driver's car money can buy. The RS takes that to an even higher level adding more power and aggressive styling cues from the GT2."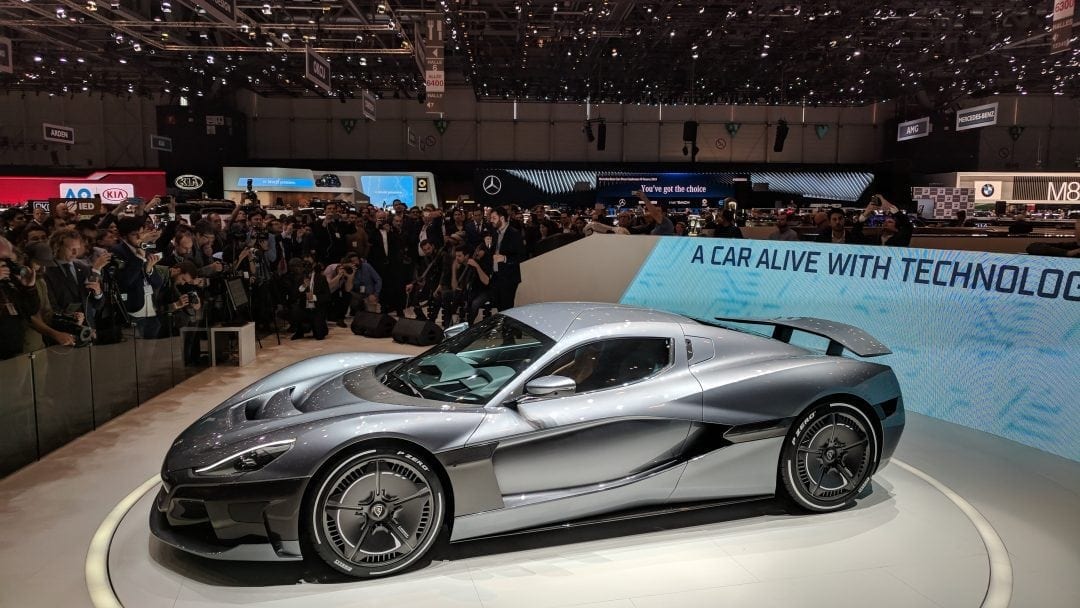 The C_Two is, naturally enough, Rimac's successor to its EV Concept One hypercar, and it's new from the ground up. At 1,950kg the all-carbon-fibre C_Two is no lightweight, but with four electric motors the Croatian maker claims over 1,900hp, 0-60 in 1.85 secs and a 258mph top speed. High tech features include independent steering on all four wheels, facial recognition and, it's also claimed, Level 4 autonomous driving. Rimac hopes to build 150 C_Twos, or about 19 times as many as the Concept One.
Stephen says, "With Richard Hammond having famously crashed and burned the Concept One, Rimac has created the C_Two. Looks like every cloud has a silver lining since the Two looks better and adds even more absurd power. Nice."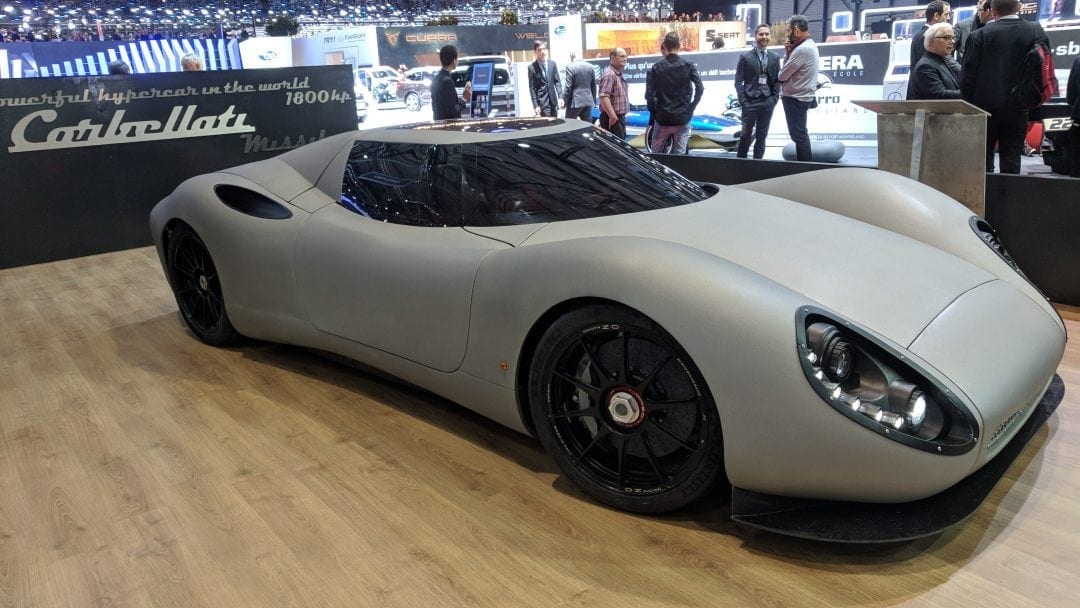 Apparently previously known for its fine jewels and art, the Italian Corbellati family has turned its attention to producing a 500km/h (310mph) hypercar. To this end the Missile is powered by a 9-litre twin-turbo quad-cam V8 producing a claimed 1,800hp with 2,350Nm of torque. The Missile's chassis is carbon-fibre, as is the body which looks vaguely reminiscent of a 1967 Ferrari 330 P4 sports racer, but much less attractive.
Stephen says, "A great name, and with so much power their target top speed should be attainable, assuming they can find tyres that don't disintegrate. Meanwhile I'd hold on to my deposit money until many further details materialise."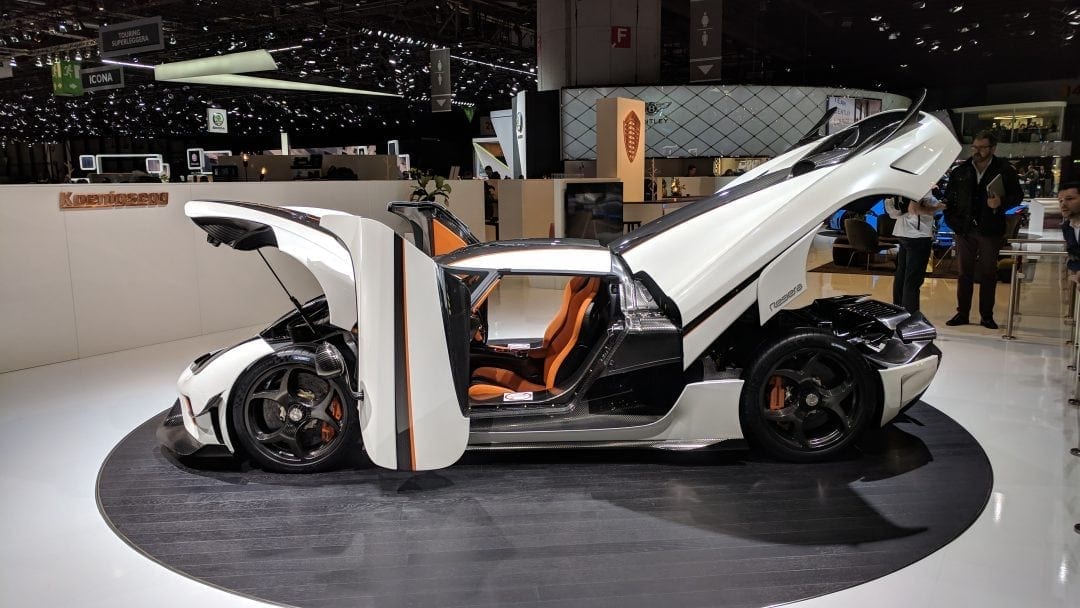 The Regera
The Regera premiered at Geneva in 2015, but with an 1,100hp V8 plus three electric motors to give a combined 1,488hp and over 2,000Nm of torque, 0-62mph in 2.7 secs, 0-249mph in 20 secs and a fetching two-tone blue colour scheme at Geneva, we thought the Swedish maker's less hard-core, more luxurious model still merited inclusion.
Stephen says, "Koenigsegg added electric power not to save the environment but to ensure they retain the title of the fastest accelerating car on the planet (measured to 400km/h and back because you might just need to be in that sort of a hurry one day). Looks incredible too."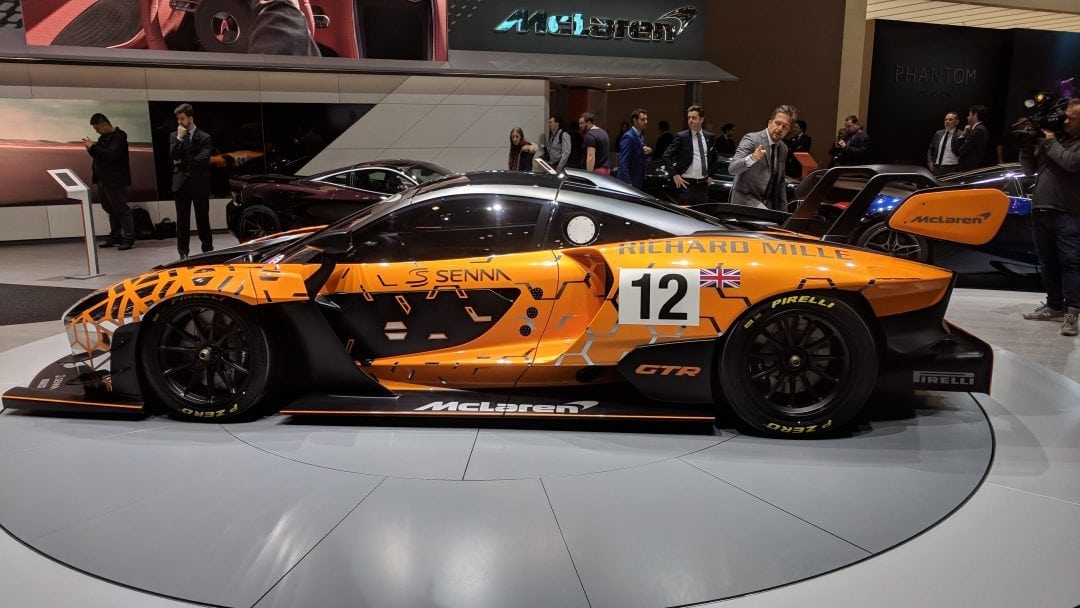 A development of the £750k, 800hp, 211mph road-legal Senna – 0-62 in 2.8 secs and all 500 were sold before launch – the track-only 825hp Senna GTR is the Woking maker's latest ultimate performance machine. Up to 75 Senna GTRs will be built during 2019, and although full specs and performance figures have yet to be announced, with up to 1,000kg of downforce the firm claims the c.1,200kg GTR will post the fastest ever McLaren lap times outside of Formula 1. 'Expressions of interest' are currently being taken, but the 75 to be built are probably already spoken for.
Stephen says, "Looks incredible and bound to go like a rocket, only the very brave should apply."
8. Aston Martin Valkyrie AMR Pro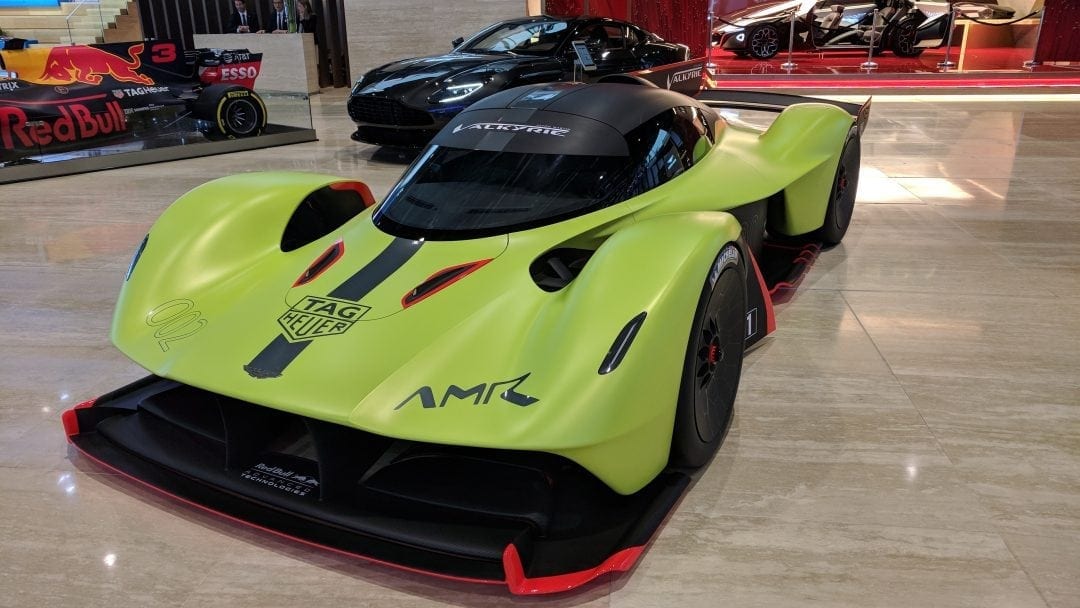 A development of the yet-to-be-released £2.5m road-legal petrol/electric hybrid Valkyrie, the AMR Pro is the track-only variant. Recalibration of the naturally-aspirated, 1,000hp Cosworth V12's emission control and energy recovery systems will boost power to over 1,100hp, so the road-going Valkyrie's target of 0-200mph in 10 secs should be beaten by the AMR Pro. The 1,000kg AMR Pro will also have increased downforce (over 1,000kg) with many lighter parts. Capable of 225mph and over 3g in corners, just 25 Valkyrie AMR Pros will be built with first deliveries expected in 2020. All are already sold.
Stephen says, "If you want to go round a race track faster than a F1 car then buy one of these. Astonishing."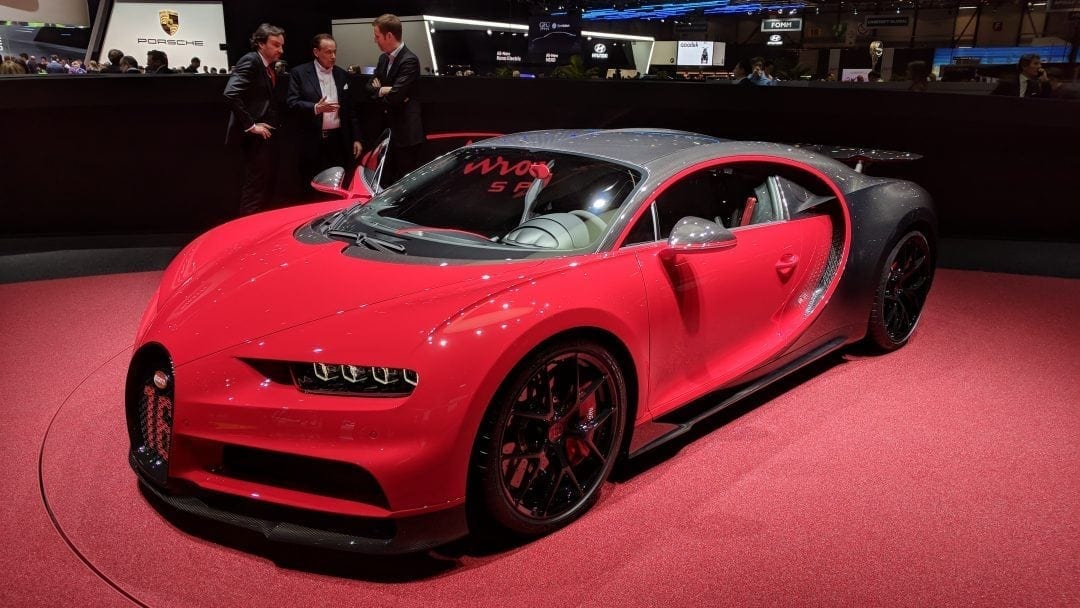 It had been rumoured that Bugatti might unveil the Chiron Super Sport at Geneva, with 300mph potential, but instead it presented the Chiron Sport – more track-focused and more hard-core, but with the same 1,500hp it's no more powerful. Despite a number of weight-saving measures, including world-first carbon-fibre windscreen wipers, the 8-litre W16-powered Sport weighs in at 1,978kg – just 18kg lighter – but it's still good for 0-62 in under 2.5 secs with a limited-to-261mph max. And with quicker steering and revised chassis settings Bugatti says the Sport is a full five seconds faster around Nardo's 1.74-mile handling circuit.
Stephen says, "Chiron not quick enough for you, Sir? Then might I suggest the Sport edition."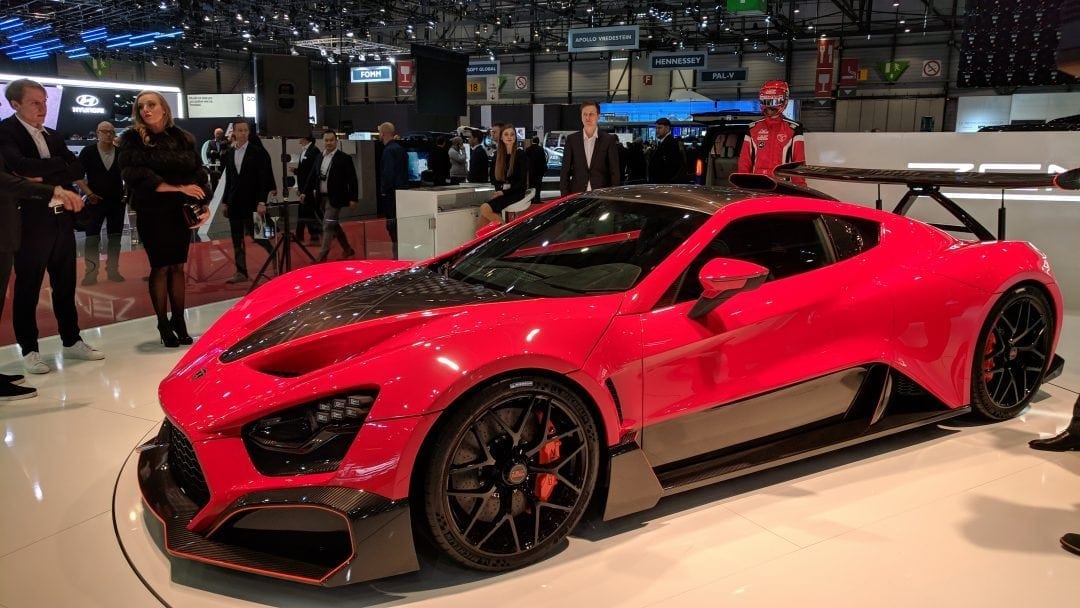 Danish supercar maker Zenvo's first model was the 6.9-litre ST1 of 2009. Geneva 2016 saw the firm unveil its similar 1,100hp TS1, and this was followed last year by the twin-supercharged TS1 GT and TSR models. This year the 1,495kg TSR-S joins the line-up, and it's positioned between the TS1 GT and the 'savage' track-only TSR. The new TSR-S is powered by Zenvo's own 5.8-litre V8 (with racey flat-plane crankshaft) which puts out 1,193hp at 8,500rpm and over 1,100Nm. Helped by a quick-changing paddle-shift 'dog box', the quoted performance figs are 0-62mph in 2.8 secs and 0-124 in 6.8 with a 202mph (limited) max. Its patent-pending Centripetal rear wing has two rotational axes to improve stability, cornering and braking. Producing no more than five cars per year, the Geneva show is probably the only place to see a Zenvo 'in the carbon-fibre'.
Stephen says, "If the Incredible Hulk was red, and a car, he would look exactly like the Zenvo."
We love supercars and hypercars at JBR Capital, and we've created bespoke finance solutions for such cars for numerous clients. To discuss how we might help you own the car of your dreams, please call one of our experts today on 020 3355 0035.
Please note that the value of investments can go down as well as up and so investors could get back less than they invested in certain circumstances.
Notes to Editors:
* Top 10 listing compiled on the basis of JBR Capital finance agreed to date in 2017
** All vehicle prices indicative of low mileage models (for example 30,000 miles or under)