JBR Capital are supporting Callum Ilott's F2 debut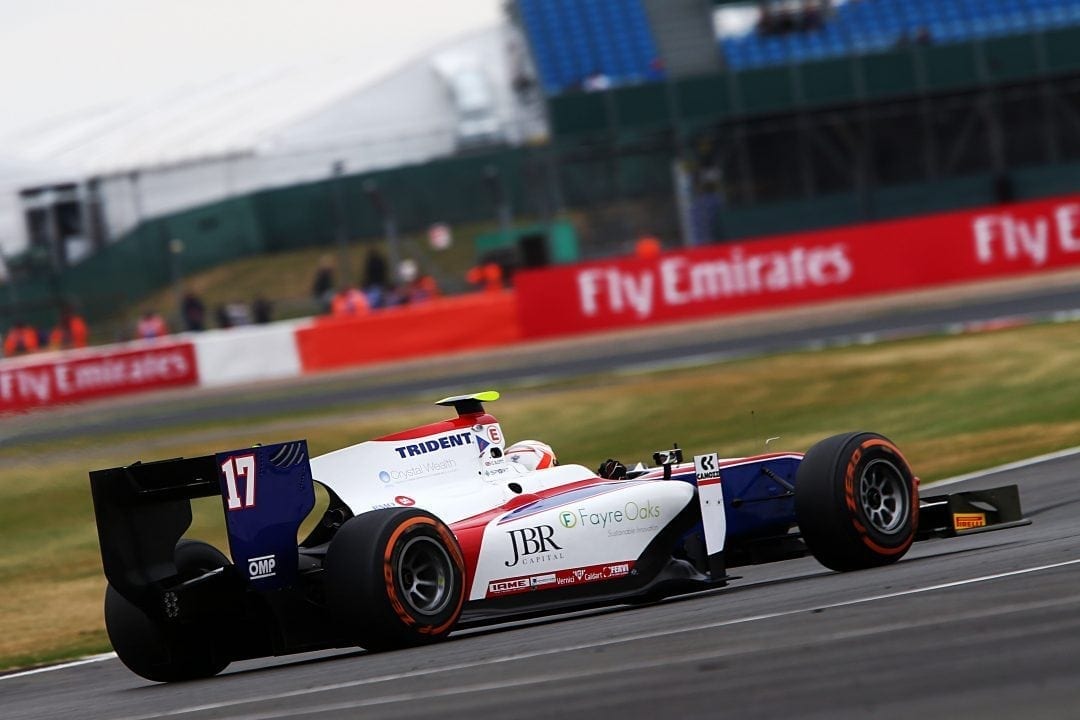 We were thrilled to support British racer Callum Ilott in his Formula 2 debut at Silverstone this weekend. Callum made his debut with Trident and impressed his team with his performance, despite having just a single 45 minute practice session to prepare and learn the car.
He suffered a damaged rear wing but managed to secure 15th position overall, picking up invaluable experience in the F2 category. "It did feel good to be so close to the top 10 despite a problem with the wing that caused the element to drop under load, upsetting the balance," he said. "A loss of downforce at Silverstone is not helpful for lap times but does make the high speed sections even more fun to drive."
Callum impressed Trident's team principal, Giacomo Ricci, who commented: "Callum impressed us with his professional attitude through the weekend. I'm really happy with his debut. Despite his young age and minimal experience in F2, he immediately had strong pace and good tyre management."
Commenting on the experience overall, Callum said: "I'd like to thank Fayre Oaks, JBR Capital, Bank of Montreal, Crystal Wealth and Nick Leventis for each helping this weekend as well as Prema for allowing me to do it. F2 cars are pretty special and it's been amazing to drive at the Grand Prix but the focus is back on F3 now and battling for the championship."
We wish Callum every success in the remainder of this year's F3 season and beyond!