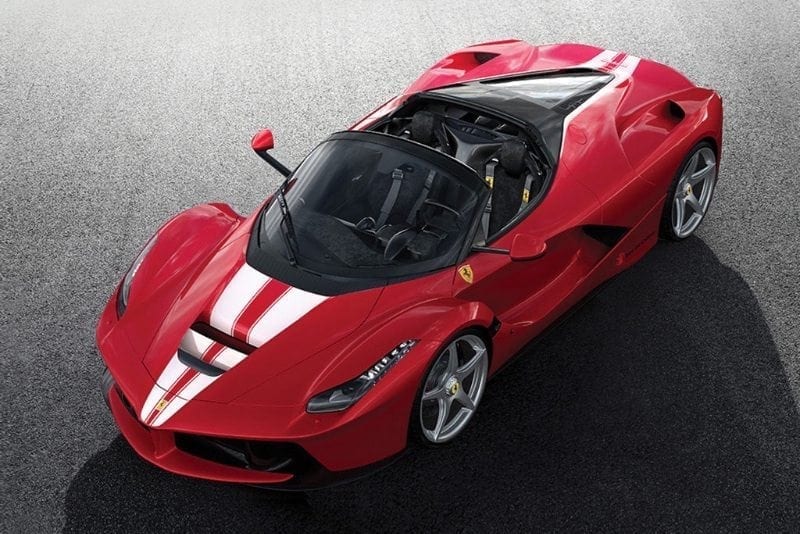 Having sold some 188 cars grossing $152.6 million between them during Monterey Week in mid August, and no doubt downed a celebratory flute or two of Californian spumante, the Bonhams and RM Sotheby's teams packed their bags for Britain and beyond.
First stop for Bonhams was Beaulieu on 2nd September, a Saturday which also saw Silverstone Auctions stage its sale at the Salon Privé event at Blenheim Palace. This was followed on the Wednesday by RM Sotheby's at Battersea, while Saturday 9th saw Bonhams at the Goodwood Revival and RM Sotheby's hold its Leggenda e Passione Ferrari sale at Maranello. Buyers with any energy left, not to mention money, could then have made their way to Chantilly near Paris for Bonhams' sale the very next day.
Whether so much saleroom activity over such a short space of time is a good thing for buyers or sellers is a discussion for another time, and probably elsewhere, but philosophical questions aside, let's take a look at how they all went.
(All quoted sales figures are inclusive of buyers' premiums.)
BONHAMS at BEAULIEU, 2/9/17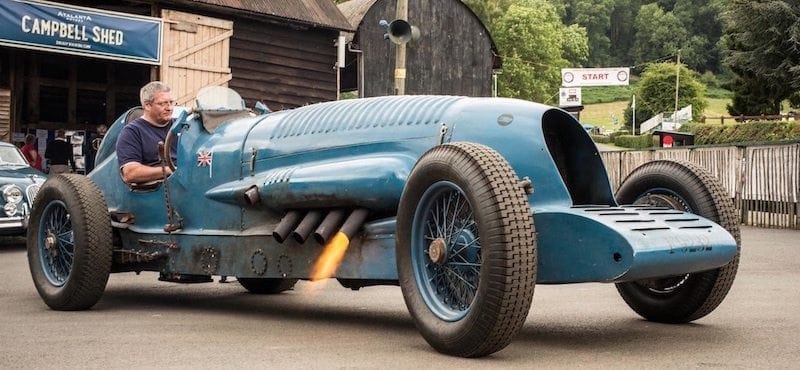 We shan't linger here too long, partly because the first 400 or so lots were all manner of collectors' jumble and automobilia. This was followed by about fifteen motorcycles – one of which, a '54 Vincent, sold for £43,700 – which in turn were followed by a very diverse assortment of about 125 classics including a '34 caravan, a '53 Daimler armoured car, a '58 speedboat, a '71 Citroen Dyane, an 11yr-old twin-axle covered trailer and even a 2011 Mondeo Zetec estate.
However, among the more usual lots was a '57 Ford Thunderbird convertible with hardtop (sold for £38,525), a '67 Alfa Duetto Spider (sold £46,575) and an '05 Mercedes 350SL (sold £9,890).
A '71 Ferrari 246 Dino (est. £200-£250k), a '74 Porsche 914 (est. £25-£35k) and a '80 911 SC Group 4 replica (est. £40-£50k) were among the unsold lots, while a couple of 1920s, pre General Motors Vauxhall open tourers sold for £214,300 and £219,300.
The sale's star lot was a 1921 Napier Blue Bird Homage. With its near-700bhp, 12 cyl, 24-litre engine, this 200mph two-seater vintage racer achieved £264,700.
SILVERSTONE AUCTIONS at SALON PRIVÉ, 2/9/17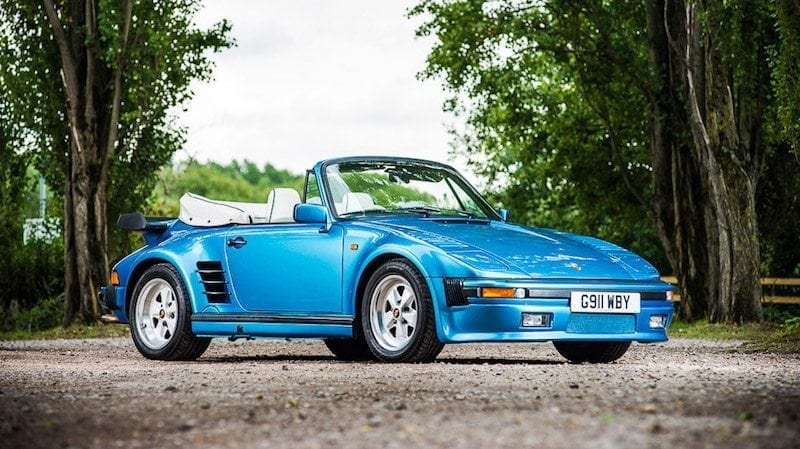 Dovetailing comfortably with what's arguably become the UK's most glamorous classic and supercar event, Silverstone Auctions' sale proved to be something of a Porsche bonanza. Of the 70 car lots offered, 15 of them were Zuffenhausen's finest and 10 of them sold on the day. Not exceptional figures in themselves, but some of the prices achieved were notable.
A '62 356B 1600S Coupé went for £118,125 while a 1960 356B 'Super 90' Cabriolet sailed past its £160k lower estimate to £191,250 after a two way bidding battle in the sale room. A '74 911 S 2.7 found a new home in California for an upper estimate-beating £87,750, but one of the most intense battles was over an '88 930 Turbo Targa for which a room bidder battled in vain in £500 increments against internet interest until the price reached £93,375.
More affordable was a high-mileage but recently rebuilt and throroughly rejuvinated '89 911 3.2 Carrera Sport coupe which went for £34,100, while at the other end of the 911 scale was an '89 Turbo SE 'Flat Nose' cabrio. This Minerva Blue, one-owner, UK-spec car was one of just 10 built, and with a lower estimate of £190k, bidding was frenetic. After a dramatic standoff between room and phone bidders the final price drew applause when the hammer finally fell in favour of a room bidder who paid a UK auction record £245,250 to become the car's second owner.
Another UK auction record fell earlier in the afternoon when a two-way bidding war erupted between room and internet bidders for a '00 Mitsubishi Lancer Evo VI 'Tommi Makinen' edition. It powered past its lower estimate of £34k as a determined bidder in the room won it for £46,688.
A '63 Corvette Stingray 'split-window' Coupé also sold to applause for £102,938, almost £23,000 clear of its lower estimate and another UK auction record, while a multi-award winning '69 Shelby GT500 moved on for £102,375.
Enthusiastic bidding for a '74 Lamborghini Urraco P250 pushed its price £11,000 beyond its lower estimate to sell for £96,188, while a Lamborghini 1R tractor sold over the phone for £20,813.
The sale achieved a £2.75 million total on the day, with 52% of cars offered being sold.
RM SOTHEBY'S at BATTERSEA, 6/9/17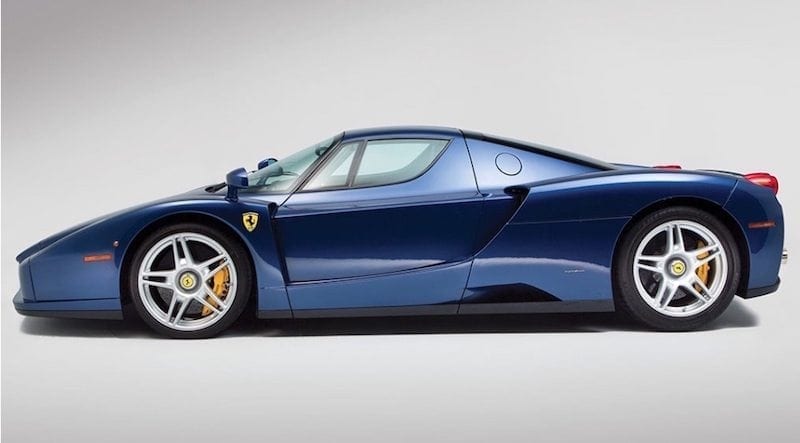 This year 54% of RM's Battersea cars sold compared with 76% last year, and the sale's near £6.9 million gross figure also fell well short of matching the £21.6 million success of RM's 2016 Battersea sale.
Reasons there are many, but one may be that 71 cars were offered this year against 87 last year. Others are that an exotic pre-war Hispano Suiza cabriolet carrying a £1.6-£1.8m estimate didn't sell, and there was no equivalent to the private, eight-car Porsche collection which alone achieved £4.7 million last year. Time will tell, but another could be that RM's buyer's premium rose from 12% to 12.5% for hammer prices over £200k, and to 15% for those under £200k. (This compares with an across-the-board 10% buyer's premium in the US.)
So, last year RM sold a Riviera Blue '95 993 GT2 at Battersea for a staggering £1.85 million – double it higher estimate, and this year a one-owner, black-on-black '96 993 GT2 went for £775,625. An '03 GT3 RS sold for £126,500, but in stark contrast to Silverstone's Salon Privé sale held just four days earlier where 10 of the 15 Porsches offered sold, 11 of the 13 Porsches offered by RM failed to sell, most notably a '73 Carrera 2.7 RS Lightweight with a £825k-£1m estimate.
However, you don't gross the best part of £6.9m without doing something right… A low mileage (5,520m) '04 Ferrari Enzo finished in Tour de France Blue achieved £1,805,000, although that figure might have been higher had the car still been in its original 'Titanio Extra Campionario' (titanium) paint. Others that sold included a 2012 Lexus LFA (£308,750), a pukka '66 GT350 Shelby Mustang (£120,750), a 2011 Morgan Aeromax (£92,000) and a '91 Lancia Delta Integrale Evo 1 (£29,900).
BONHAMS at GOODWOOD REVIVAL, 9/9/17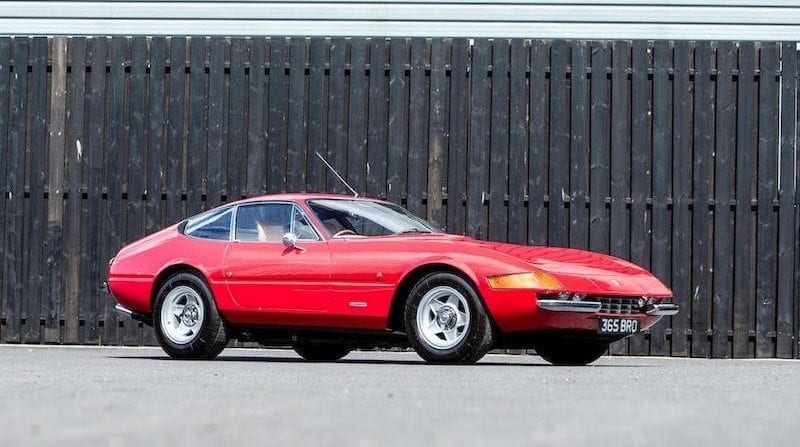 Porsches in the sale tent were in smaller number than seems to be the norm these days, and following the three 1973 911 2.7 RSs that didn't sell during Monterey Week the month before, plus the one that didn't sell at Battersea a few days earlier, Bonhams' '73 2.7 RS Touring (est. £370k-£440k) was also returned to its owner. Such are the shifting tides of the collectors car market…
However, closer to the present, two 2011 911s sold well – a 997 GT2 RS Coupé for £208,700 while a GT3 RS 4.0 Coupé went for £287,100.
The biggest ticket turned out to be a '73 Ferrari 365 GTB/4 Daytona coupe which exceeded its £550k-£600k estimate to sell for £606,300, while other sold cars of note included a rare '67 rotary-engined Mazda Cosmo coupe (£91,100), a stunning Facel Vega II (£315,100) and a lovely small-block Chevy-powered Iso Grifo (£197,500).
Perhaps unsurprising, given the event and venue, was that race and rally cars proved popular at the Revival sale, as did the old-school British marques. A famous '63 Ford Galaxie 500 (est. £180k-£220k) achieved a world-record price of £471,900, while a well-known, ex-works 1961 Austin Healey 3000 rally car made £236,700. A 1935 Lagonda LG45 Team Car went to a phone bidder for £371,100, while a 1952 Bentley R-Type Continental and a '64 Aston DB5 coupe both achieved £561,500. Also British through and through was a 1927 Bentley 3-Litre Speed Model and a '61 'flat-floor' E-Type Roadster which sold for £357,660 and £309,500 respectively.
Despite not boasting any big-ticket, multi-million lots, Bonhams' Goodwood sale grossed a little over £10.7 million with 65% of the 109 cars offered finding new homes. This compares with a near-£11.4m gross figure last year from the 62% which sold. So, not a record breaker, but still pretty solid business nonetheless.
RM SOTHEBY'S LEGENDE E PASSIONE at MARANELLO, 9/9/17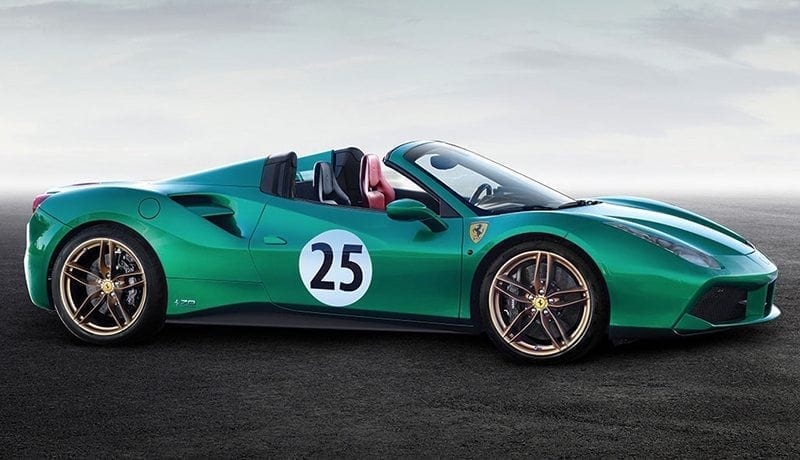 With RM returning to Maranello for the first time in eight years, and the sale coinciding with Ferrari's 70th anniversary celebrations, there was no shortage of eyebrow raisers at RM's Ferrari-only sale, but where to begin?
How about an unpainted 1:2 scale (2.3-metre long) 812 Superfast model built for wind tunnel testing which sold for €600k.
Or a LaFerrari prototype used for the private customer preview of the model in 2013 and as a reference car at the factory for customer configuration sessions. It sold for €2,129,560, which seems like a steal until you realise that it's a non-homologated prototype which can't be road registered. To quote from the catalogue, "Ferrari recommends that this car remains stationary and inactive, for static display only. The winning bidder will be required to sign a from with Ferrari acknowledging this." So no track days either…
Or one of Ferrari's 2016 Paris show cars – a 488 Spider finished in a metallic green with racing roundels and a special interior. It carried a hefty €320k-€380k estimate, but obliterrated those figures to sell for €1,090,200.
Or how about the yet-to-be-built 210th LaFerrari Aperta. With only 209 Apertas slated for production this one will be more special than most. Bidders were no doubt encouraged by the fact that the proceeds from this sale would be donated by Ferrari to the Save the Children Fund, but €8.3 million from this final lot turned out to be the top price of the day, and the winning bidder now has Italian tax to pay on top of that.
Perhaps not so surprising was the enthusiastic bidding and the handsome sum paid for a black 1983 400i. €345k is surely a world record for a 400i, but the car in question was in "stunningly original condition", it was equipped with a 5-speed manual from new (most were autos), it had a mere 3,267km (2,030m) on the clock, and it was being sold by its first and only owner, Rolling Stone Keith Richards.
Forty-two Ferraris dating from 1953 went under the hammer with 86% of them selling thus yielding a €59.6 million gross figure. This equates to an average of over €1.4 million per car. The words 'timing' and 'location' come to mind.
BONHAMS at CHANTILLY, 10/9/17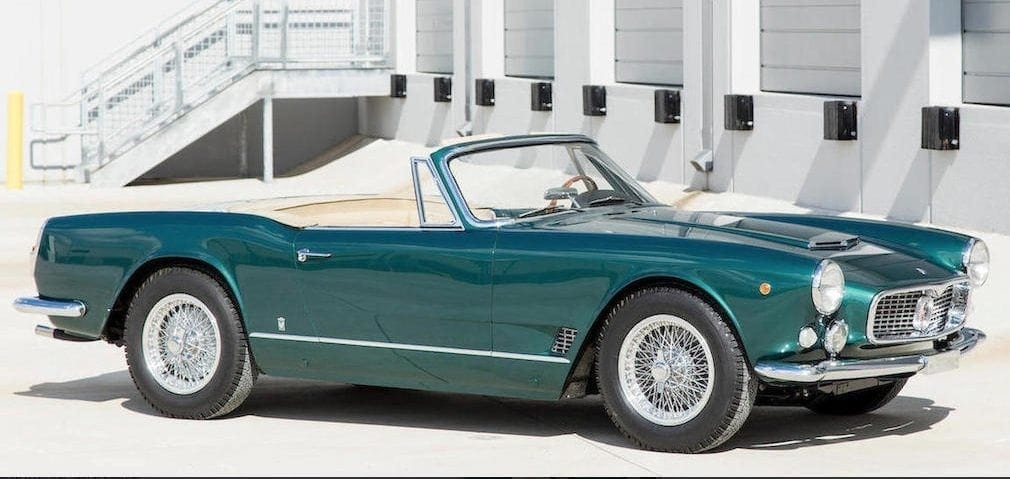 With this sale being held at France's most prestigeous annual concours event you might think that Bonhams had also got it about right with regard to timing and location. However, the desireablity of the cars offered and the number of desireable cars also matters, and this might account for a somewhat lacklustre performance.
Of the 34 cars offered, seven were at no reserve and only half of them (17) sold on the day. The sale grossed €1.9 million, or about €7.6m less than last year from the even fewer 27 cars offered.
The headline car, a '57 Mercedes-Benz 300SL Roadster converted in the early 1990s to SLS racing Carrera Panamerica spec, carried a €1.5m-€2m estimate, but it was a recreation that noone much fancied on the day and it failed to meet its reserve.
The same fate became a '71 Ferrari Dino 246GT and '95 993 Carrera RS (both with €280k-£320k estimates), a '58 Facel Vega Coupe (est. €170k-€230k) and 12 others.
On the positive side, an '01 Ferrari 550 Maranello went for €63,250, a '73 365 GTC/4 for €189,750 and a '53 Aston Martin DB2 Vantage drophead for €402,500 – this despite its Vantage engine being non-original and it being finished not in its orginal burgundy, but in an excessively vivid Fiesta Red. Strange but true.
The day's highest price came courtesy of a '60 Maserati 3500GT Spyder which went to its new owner for €667,500.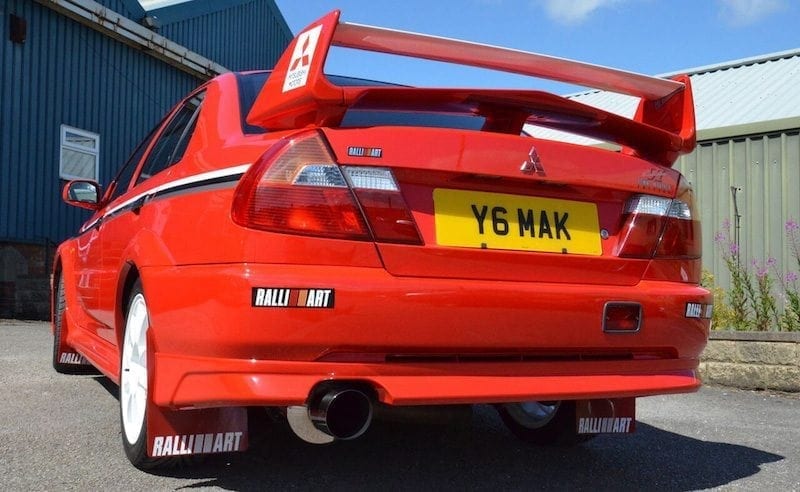 So there we have it. Half a dozen auctions and all within little more than a week. Only one of the six can really be considered to have been a rampant success – RM Sotheby's at Maranello – but that was effectively a one-off benefitting from the hubub and uniqueness of Ferrari's 75th.
If there's a lesson from all this it's that, once again, classic and collectors cars don't always provide an easy ride to Profitville, not even rare Porsche 911s, and short-term speculation certainly carries risk. Your classic should not be chosen purely on its investment potential, but because it's a car you adore, a car you'd love to own, drive and cherish at least for the foreseeable future.
We're passionate about classic cars, supercars and classic supercars at JBR Capital and we can quickly build a bespoke finance package to suit your needs. So if you're interested in acquiring the car of your dreams then please call one of our experts today on 020 3355 0035 to explore your finance options.