TRACK-ONLY HYPERCARS
PART 2: ASTON MARTIN
Welcome to part two of our stroll around the best cars that have been designed and built for non-competitive track use. As mentioned in part one, it was Ferrari who created and championed this niche-within-a-niche following the début of the Enzo-based FXX back in 2005, and since then a number of other manufacturers have followed suit.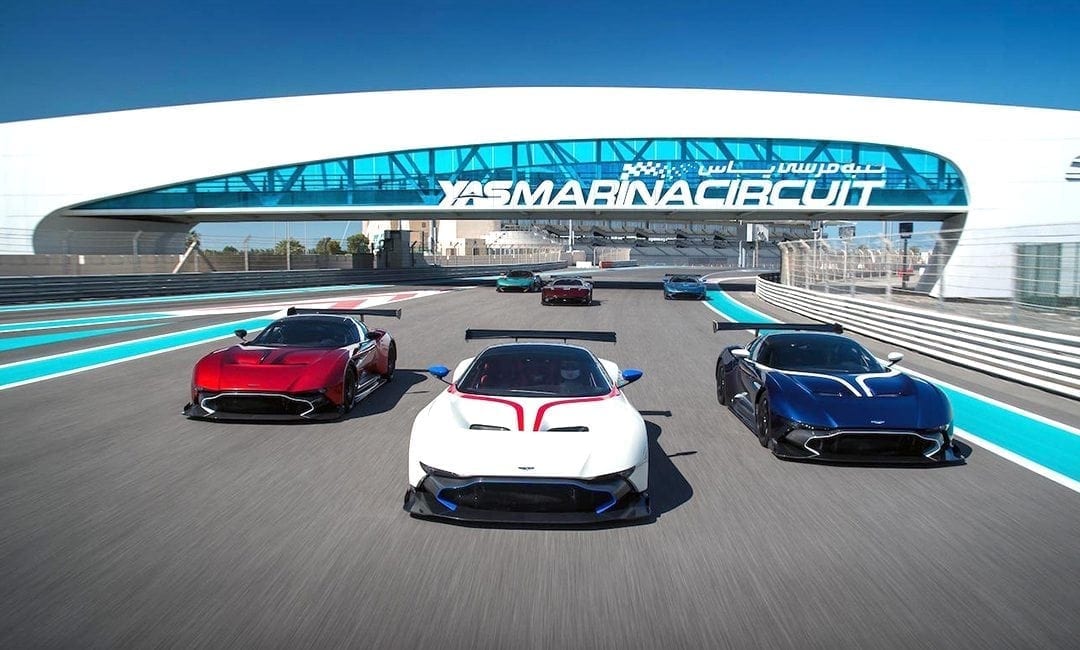 Not least of those is Aston Martin which, like Ferrari, also has a proud heritage going back many decades of producing road-going racers. Cars like the DB4 GT, DB4 GT Zagato and the trio of DP-series Project cars of the 1960s spring to mind, as does the iconic DBR1 sports-racer (reg no. XSK 497) which won the Le Mans 24hr and helped secure the World Sportscar Championship for Aston Martin in 1959. Since 2003 Aston Martin Racing (in partnership with Prodrive) has produced a wide variety of successful GT-class racers based on production road cars such as the GT1-class DBR9, the GT3-class DBRS9 and the Vantage N24/GT4/GTE series to name but a few, but only recently has the Gaydon manufacturer turned its hand to producing trackday-only models, albeit in limited numbers. One is effectively done and dusted, deliveries are due late this year on another, while a production version of the third is expected sometime in 2019.
Vulcan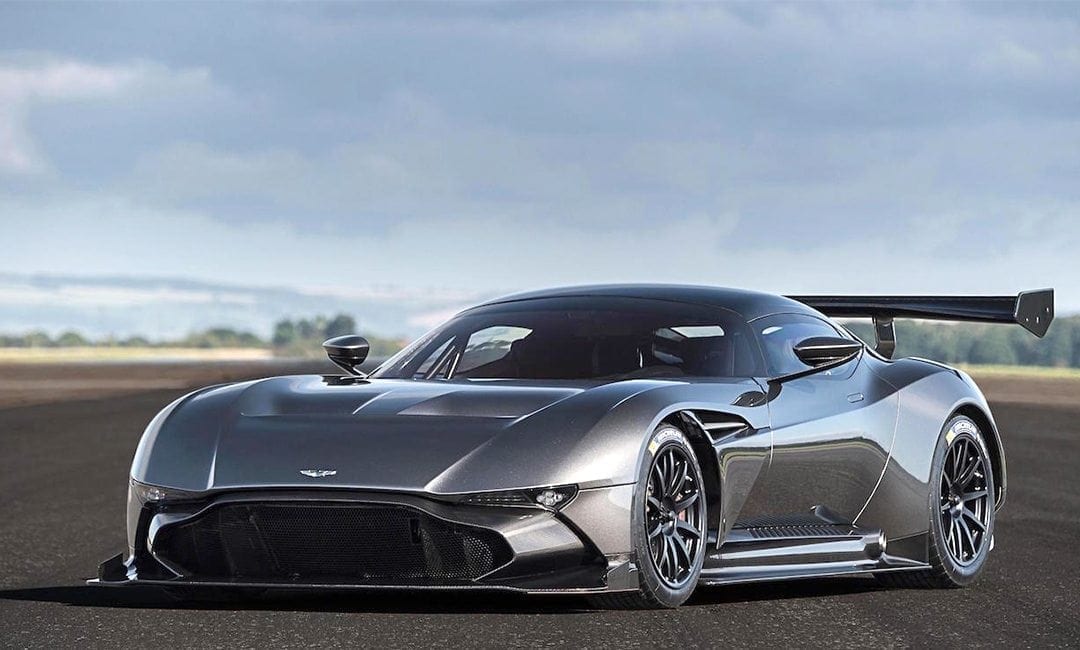 Unveiled at the Geneva Show in early 2015, the Vulcan was the first of Aston Martin's track-only hypercars and it instantly became the brand's 'hero car'. Named after the famous delta-winged bomber of the cold war period and styled in house by Aston Martin's design team, each of the 24, £1.8 million Vulcans were soon spoken for.
Under the bonnet is a front/mid-mounted naturally-aspirated V12 developed from Aston Martin's GT3 race engine, but in Vulcan guise it has new engine internals (including the block, liners, pistons, conrods and crankshaft), it displaces seven litres and, with three adjustable power output settings, makes 550, 675 or 820bhp.
The Vulcan's chassis is based around the central carbon-fibre tub first developed for Aston Martin's £1 million One-77 hypercar launched in 2009. The body is imade from carbon-fibre and, with wings front and rear, develops 324kg of downforce at 100mph and 1,362kg at top speed.
Other features include a limited-slip diff, a magnesium torque tube with carbon-fibre drive shaft, Brembo racing callipers, carbon/ceramic discs, a rear/mid-mounted Xtrac 6-speed sequential transmission and sophisticated double-wishbone suspension with anti-dive geometry at the front. The 19-inch forged alloy 10-spoke centre-lock wheels are shod as standard with Michelin Pilot Cup 2 tyres.
Inside there's a lightweight but super-strong roll cage, a pair of carbon-fibre Recaro racing seats (adjustable on the driver's side), an adjustable steering column and pedal box along with a bespoke multi-function carbon-fibre steering wheel. Along with a comprehensive driver's display there's data acquisition, an in-car camera with GPS-based video recording and an in-car/driver-to-pit intercom system.
The company hasn't been specific about performance figures, only saying only that the Vulcan is capable of zero to 60mph in under three seconds with a top speed of over 200mph, neither of which come as a surprise given the Vulcan's 1,360kg wet weight and 820bhp.
The Vulcan's £1.8m purchase price included track tuition from an elite team of racing drivers along with a 3-year driver experience programme (the first of which was held at the Yas Marina Circuit, Abu Dhabi in Feb 2016). Of the 24 Vulcans built, three previously-owned examples have so far publicly come to market: chassis #07 with zero miles from a dealer in Ohio in Feb '16 offered at $3.4 million, chassis #11 was offered by Mecum Auctions in Aug '16 with a $2.3-3.3 million estimate (unsold), and chassis #15 with 40 miles by Dick Lovett Aston Martin in Bristol in Dec '16 with an asking price of around £2,475,000.
Vantage AMR Pro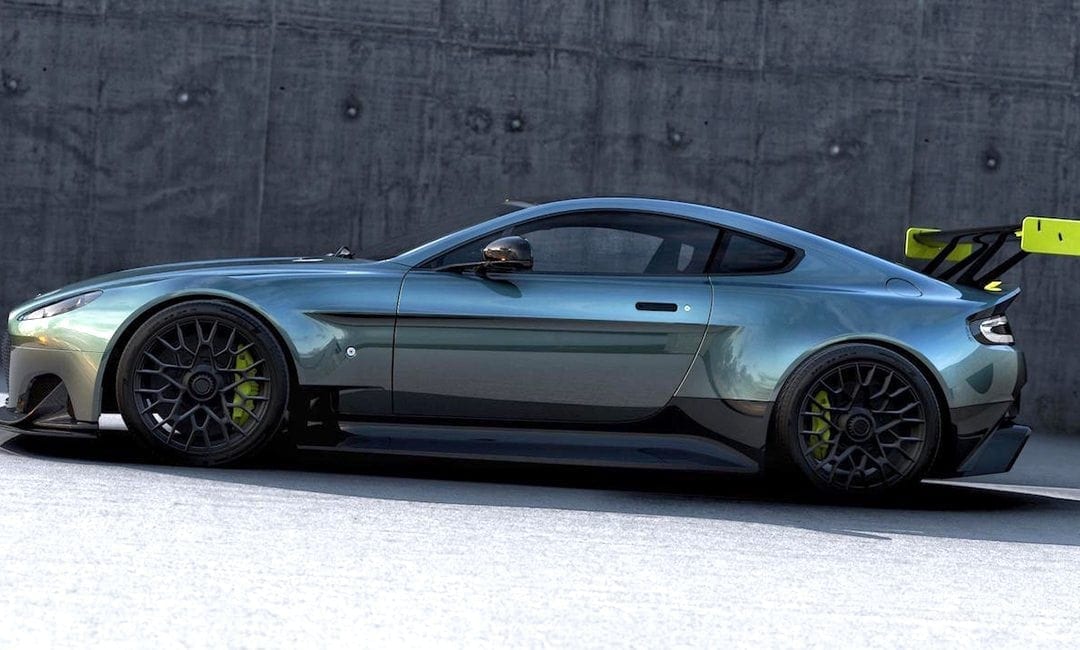 Aston Martin launched its new sub brand AMR at the Geneva Show this year by unveiling two AMR concepts; the 4-door Rapide AMR and the track-only Vantage AMR Pro, both of which were confirmed for production.
The Vantage AMR Pro is powered by a development of Aston Martin Racing's 4.7-litre V8 GT4-class race engine, and with 507PS it's the most powerful Gaydon-era V8 Vantage to date. Featuring race-spec adjustable suspension, competition engine/transmission mounts and new 19-inch centre lock wheels shod with Michelin Pilot Cup 2 tyres, the Vantage AMR Pro also has a new front bumper with a new, much deeper front grille. Also new is the front valance and splitter, front fenders and sills with a revised rear diffuser, while the car has the same bonnet and rear wing as Aston Martin Racing's V8 Vantage World Endurance Championship GTE-class winning racer.
Inside there's swathes of carbon-fibre with lime-green accents on the alcantara upholstery and centre console, so although it's not a paired-to-the-bone racer, it does have a few little luxuries along with a well-concealed roll cage. Pricing and a delivery timings have yet to be announced, but expect Vantage AMR Pro to be a little north of the current 446hp V8 Vantage GT8's £165k retail figure with first deliveries late this year. One more thing – just seven Vantage AMR Pros are scheduled to be built.
Valkyrie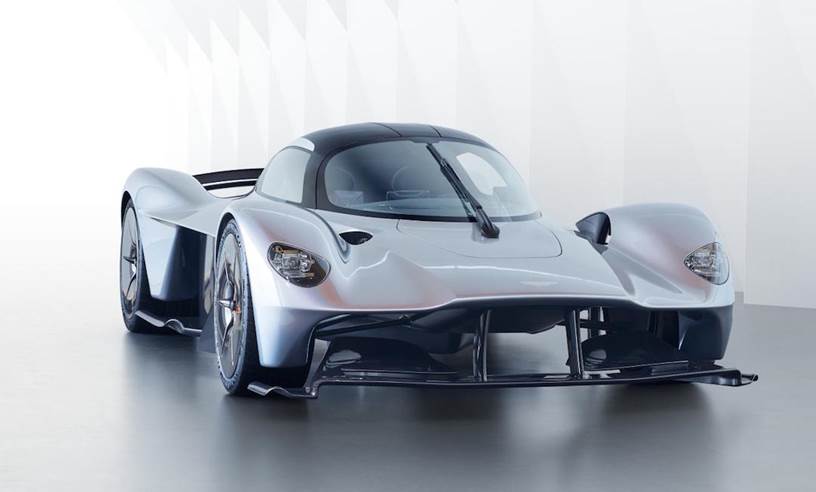 News of the existence of Aston Martin and Red Bull Advanced Technologies' revolutionary hypercar, code-named AM-RB 001, broke in March 2016. Eleven months later Aston Martin announced its partners in the project along with some technical details, and the following month the firm announced that the car would be known as the Valkyrie – a name taken from ancient Norse mythology.
Designed by Red Bull's Adrian Newey – Formula One's most successful designer ever, and AM's design chief Marek Reichmann, the Valkyrie is primarily intended as a road-legal track car, and to be as fast or faster around a circuit than a Le Mans LMP1 racer, or even an F1 car, either of which will place it in a performance class all of its own, a class that no previous road-derived car has even come close to.
With a carbon-fibre tub constructed by Canadian firm Multimatic (who also partnered AM on the One-77 and Vulcan projects) and powered by a high-revving, naturally-aspirated 6.5-litre Cosworth V12, Aston Martin says the Valkyrie will have power-to-weight ratio of 1:1. Assuming the car weighs in at an ultra-light 1,000kgs or thereabouts, then the motor will have to put out 1,000 horsepower. Mated to this all-new Cosworth engine is a bespoke 7-speed paddle-shift transmission designed and manufactured by Ricardo Engineering to Red Bull Advanced Technologies' specification. A lightweight hybrid battery system will be supplied by the Croatian firm Rimac (which has already produced the world's first and fastest all-electric hypercar, the Concept-One). Brake callipers and carbon discs will be supplied by Alcon and Surface Transforms, Bosch is developing bespoke ECU, ESP and traction control systems while Wipac is providing full LED lighting.
Perhaps the most outstanding of the Valkyrie's many features is Newey's extreme underfloor design which has been devised to provide massive downforce without employing a separate rear wing. In this case 'massive' means up to 1,814kgs of downforce with a lateral 4g in corners. Both these figures far surpass existing road or track-car parameters, as does the target of 0-200mph in 10 seconds – 4.3 secs quicker than a Koenigsegg One:1 and a whole 12.2 secs quicker than a Veyron Super Sport.
A maximum of 150 road-going Valkyries will be built, all at Gaydon and including existing prototypes, plus 25 track-only versions. It's not yet known how the track-only variant will differ from the road-legal Valkyrie, but it's fair to speculate that it could weigh even less, have slick tyres, a wing and, who knows, possibly even more power. Astonishing won't be the word for it. At an estimated £2.5 million apiece – and all are apparently already spoken for – first deliveries are due to commence in 2019.
Aston Martin 007?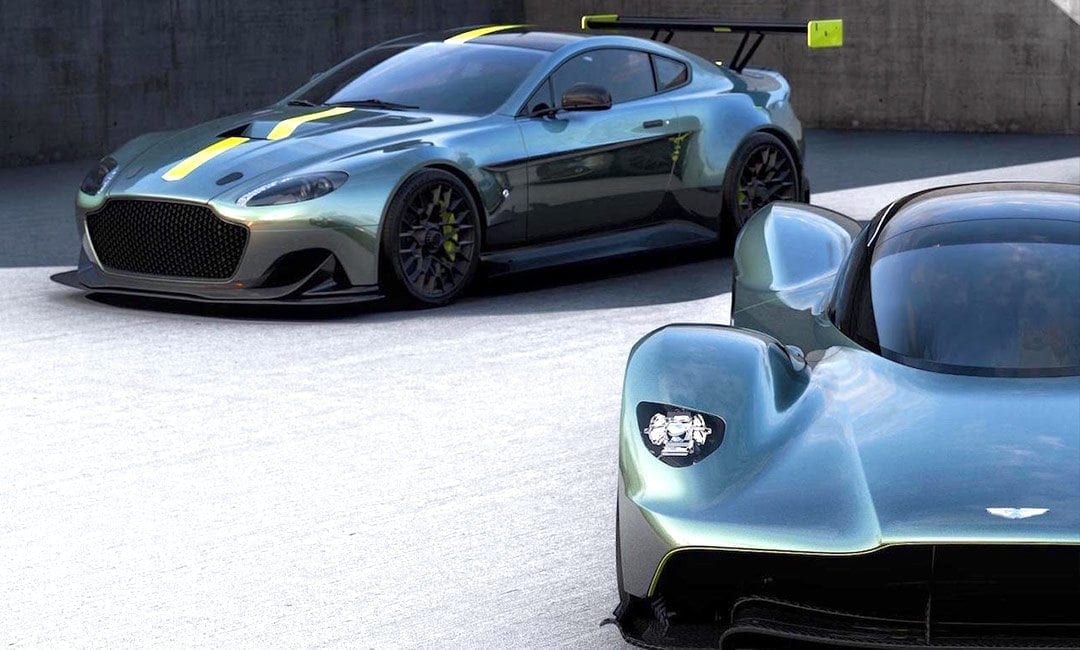 According to Aston Martin's CEO Dr. Andy Palmer, the Valkyrie, neé AM-RB 001, won't be the last of its kind as an 002, an 003 and maybe even an 007 could follow in time. We'll see, but for the final part of this trackcar trilogy we'll soon be casting a close eye over the track-only offerings from Maserati, McLaren, Lamborghini and Pagani, so watch this space.
Meanwhile… we've created bespoke finance solutions for numerous hypercar buyers. To discuss how we can help you own the car of your dreams, call one of our experts today on 020 3355 0035.