TRACK-ONLY HYPERCARS
PART 3: Maserati, Pagani, Lamborghini, McLaren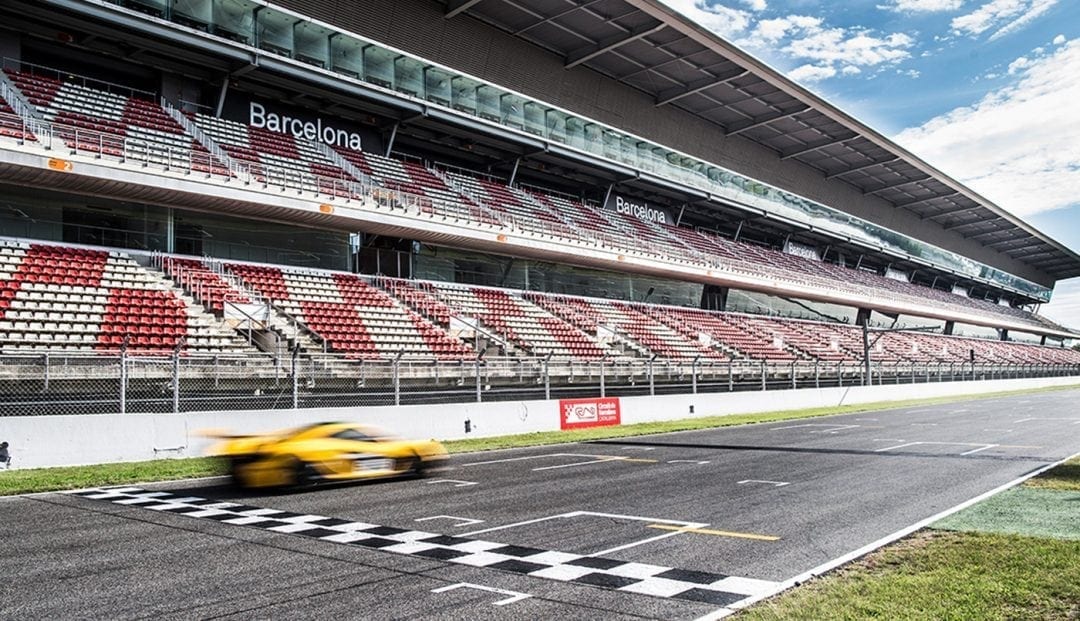 In part 1 we took a close look at five track-only Ferraris, and in part 2 we covered three Aston Martins with similar purpose. And now in part 3 we cast a beady eye over four track-only masterpieces from Maserati, Pagani, Lamborghini and McLaren. So, with no racing licence required, and possibly not even a driving licence either, let's begin!


MASERATI MC12 VERSIONE CORSA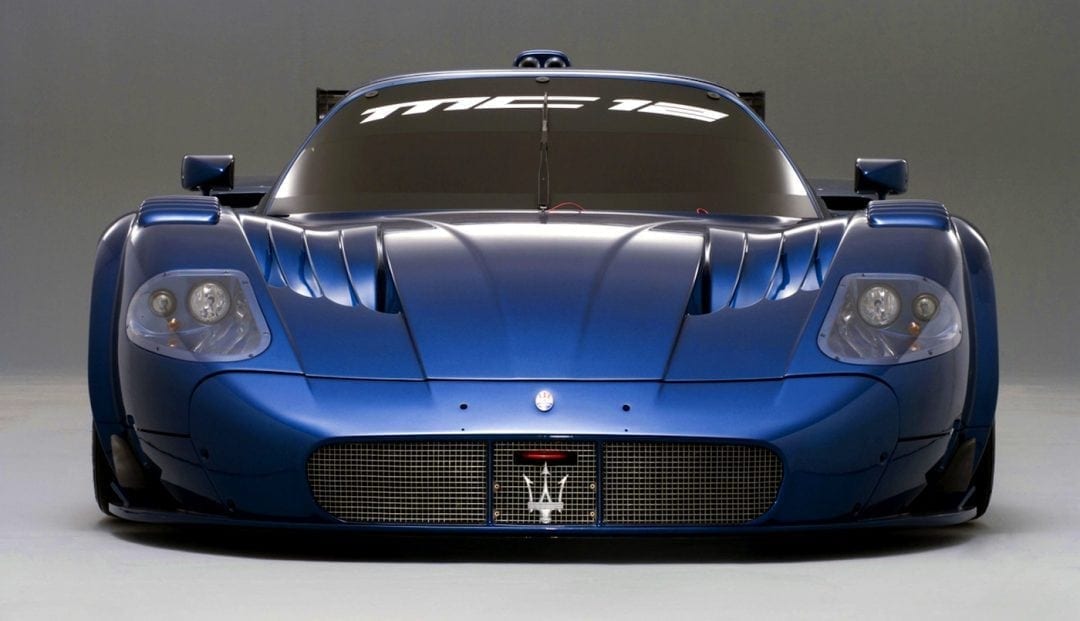 The MC12 came as something of a surprise when it was first revealed at the 2004 Geneva Motor Show. For years Maserati had been the struggling Italian underdog, and although Fiat had saved the firm from collapse in the early '90s, it wasn't until Ferrari took control later in the decade that Maserati felt any real benefit. Even then, it was the Prancing Horse that continued to steal the limelight with a succession of increasingly super supercars and a string of Formula 1 successes.
Then Maserati produced a supercar to potentially outshine even Ferrari's Enzo. Although most of the initial production run of 30 MC12s were built as road cars with just five built as racers, the model's real raison d'être was to put Maserati back on the map in international competition, 37 years after its last major victory with a Cooper-Maserati in the 1967 South African GP. Although the MC12 was constructed around the Enzo's carbon-fibre and aluminium chassis, and it employed the Enzo's 6-litre V12 with its sequential 6-speed transmission, there were differences between the two. Most obvious was the MC12's long-tail body (441mm longer), while the Maserati's wheelbase was 150mm longer than the Enzo's.
Maserati claimed 624bhp for the 1,335kg MC12, or 36bhp less than Ferrari quoted for its 1,244kg Enzo. The MC12's small power deficit was due to Ferrari wishing to maintain the Enzo's position as numero uno among supercars. The MC12's quoted performance figs were 0-62mph in 3.8 seconds with a 'more than 205mph' max. Concurrent with the racing MC12's success in international GT1-class competition, Maserati built a further batch of 25 MC12s in 2005 which brought the total built to around 60.
Then in May 2006 Maserati announced the the MC12 Corsa. Developed not from the road car but from the MC12 GT1 racer which won the 2005 FIA GT manufacturers' title among others, no more than 12 would be offered for sale and it was to be driven 'number onely on track during private test sessions or exhibition activities organised by Maserati'. The car was subsequesntly revealed seven months later at the the Bologna Motorshow and its price was confirmed at €1 million plus tax.
Putting out 755hp with 710Nm, the Corsa weighed 1,150kg dry, it had Brembo steel/carbon brakes (without ABS) and the quoted figures were 0-124mph in 6.4 secs with a 202mph top speed. Featuring the shorter nose of the GT1 racer, it was officially available in Victory Blue and the brief options list included manually adjustable suspension, a data acquisition system, annual technical upgrading and a different colour/livery as requested.
With so few having been built (believed 15 in total with 12 having been sold) the MC12 Corsa is difficult to value, and to complicate matters at least one Corsa has been modified for road use while other road-going MC12s have been converted to Corsa spec, but as an indication a road MC12 sold for €3.024 million at RM Sotheby's Duemila Ruote sale in November 2016, while a similar car is currently being offered in Germany at £2.25 million.


PAGANI ZONDA R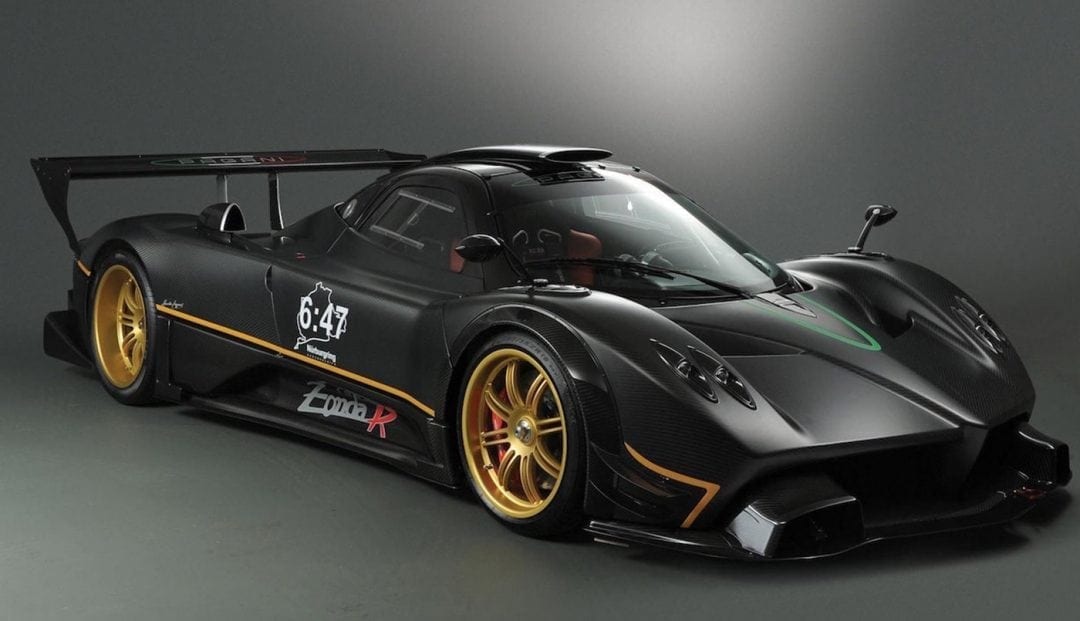 Pagani's Zonda F may have had 602bhp, a 3.6-second 0-62 time, a 4.4-sec 124-0mph time, a 214mph max, been capable of almost 1.5 lateral g and could dispense with the Nordschliefe in 7m:32secs, but for one Italian/Amercian customer who already owned three Zondas and enjoyed his trackdays but wasn't interested in racing, the F didn't quite fit the bill.
And so the track-only Zonda R was born – a car to provide the ultimate in racetrack performance without the constrictions of either road or racing regulations, except for safety where there'd be no compromise.
Carrying over just 10% of Zonda F components, the R was effectively designed from scratch. Powered by the naturally-aspirated 740bhp/710Nm V12 developed by AMG for its highly successful CLK GTR racer, the R had a new 6-speed sequential dog-ring transmission, a multi-plate racing clutch, a carbonfibre intake system and an F1-style exhaust. The R's carbonfibre tub was equipped with a roll cage while the redesigned suspension was attached to new subframes and made from special forged components. The R had a 47mm longer wheelbase with a 50mm wider track, and other racing equipment included magnesium wheels with slick tyres, a pneumatic lifting system, a 4-pump rubber fuel tank, Digitek instrumentation, sophisticated telemetry and a significantly redesigned 394mm-longer body with rear diffuser and adjustable rear wing. The net result of all this racing tech was a 1,070kg dry weight, 0-62 in 2.7 secs, a 218mph top end, 1.62g cornering and a record-breaking Nordschleife lap time of 6m:47s (11 secs faster than Ferrari's 599XX). The Zonda R also served as a testbed for many of the designs and technologies intended for the Zonda's successor, the Huyara.
The Zonda R's initial design drawings were completed in September 2006 and a scale model was subsequently displayed early the following year at the Geneva show, but production of the 15 built didn't commence until 2009. To quote from the original press release, "Pagani customers who have ordered the Zonda R will be relieved of almost €1.2 million plus taxes". The Zonda R was followed by the updated, 789bhp Evolucion version, which in turn was followed by the similarly powerful Revolucion version which, in addition to a host of further upgrades, featured a Drag Reduction System in the rear wing. Five Revolucions were built, each at €2.2 million plus tax.


LAMBORGHINI SESTO ELEMENTO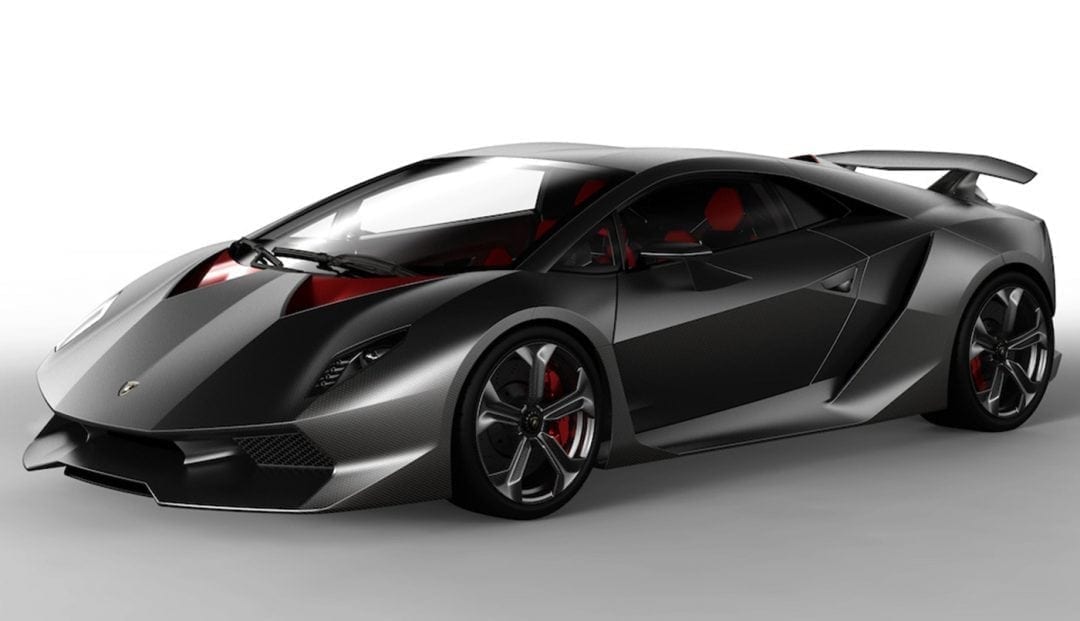 Unveiled as a concept at the Paris Motorshow in 2010, it was confirmed at the following year's Frankfurt show that 20 Lamborghini Sesto Elementos would be produced as a trackday-only car at a price of around €2 million apiece.
Although powered by the 5.2-litre V10 from the Gallardo Superleggera, the Sesto Elemento was otherwise all new as its central tub, driveshaft, doors, roof, bonnet, wheels, suspension arms and much of the interior including the fixed-position seats and dash were all made from forged carbon, a new material developed by Lamborghini in conjunction with Boeing in Seattle and the University of Washington. In addition to its ground-breaking construction, the Sesto Elemento also proved to be a major influence for the forthcoming Huracan's styling, but more significant at the time was the Sesto's extraordinarily low kerb weight of just 999kgs. With the V10's 570hp, a 6-speed semi-auto transmission and all-wheel-drive, the Sesto could hit 62mph in a fleeting 2.5 seconds – 0.9secs quicker than the 1,340kg Gallardo Superleggera. According to Lamborghini the Sesto's top speed was the same as the 202mph Gallardo's.
All of the 20, €2 million Sesto Elementos planned were sold some months before the production version was first unveiled, and asking prices for previously-owned examples since then have varied from €2.4m to €2.65m, from $2.7m to $4.5m with one at £1.9m, although how many of these may be the same car or cars offered by different brokers isn't clear.


McLAREN P1 GTR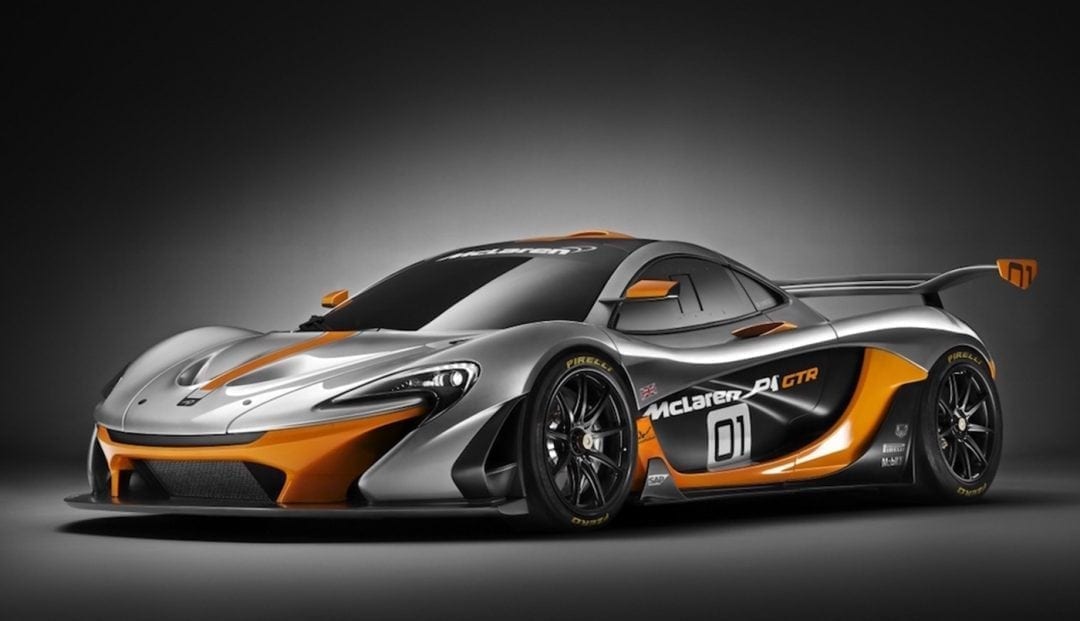 Created to celebrate the 20th anniversary of McLaren's victory in the Le Mans 24hr with its F1 GTR racer, the track-only P1 GTR was first revealed in pre-production form at the 2014 Pebble Beach Concours event, with the production version getting its first full public viewing at the 2015 Geneva show.
The recipe for the P1 GTR was simple, at least in theory if not in practice. Increase the output of the road-going P1's 3.8-litre V8 twin turbo/electric hybrid powerplant from 904bhp to 986bhp, and add an ERS-style push-to-pass system. Add a larger, rear wing with an F1-derived Drag Reduction System and a more aggressive front splitter which together increase downforce by 10% at 150mph in corners without compromising speed on the straights. Fit race-spec suspension with a fixed, 50mm-lower ride height and an 80mm wider front track. Fit 19-inch racing alloys shod with Pirelli slicks and a pneumatic jack system. Fit a bespoke, twin-pipe titanium alloy exhaust. Fit racing-spec polycarbonate side windows and relocate the wing mirrors to the A-pillars to reduce drag and allow the driver a better rear view. Relocate many of the key controls to the paddle-shift, F1-derived steering wheel. Replace the road P1's glass engine bay and roof panels with carbonfibre parts. Et voila!
The net result of all this and more is a car that can accelerate to 62mph in 2.4 seconds, hit 225mph and generate around 2.5 lateral g, or about 0.35g more than the road P1. Initially limited to a production run of 58 cars, the P1 GTR was offered only to existing owners of road P1s for £1.98 million – about twice as much as the road car although the extra cost also included a series of driving events at current F1 tracks around the world with access to McLaren technicians and engineers, as well as McLaren's race simulators and even their driver fitness team. Of the 58 P1 GTRs built, 27 have subsequently been converted for road use by the British firm Lazante Motorsport who had entered and run the '95 Le Mans-winning F1 GTR. Due to this demand McLaren built six additional P1 GTRs.
A UK registered, road-legal, Lazante P1 GTR was offered by RM Sotheby's at its Villa Erba auction in late May 2017 with a pre-sale estimate of €3.2 to €3.6 million. It was unsold.


FROM FXX to VALKYRIE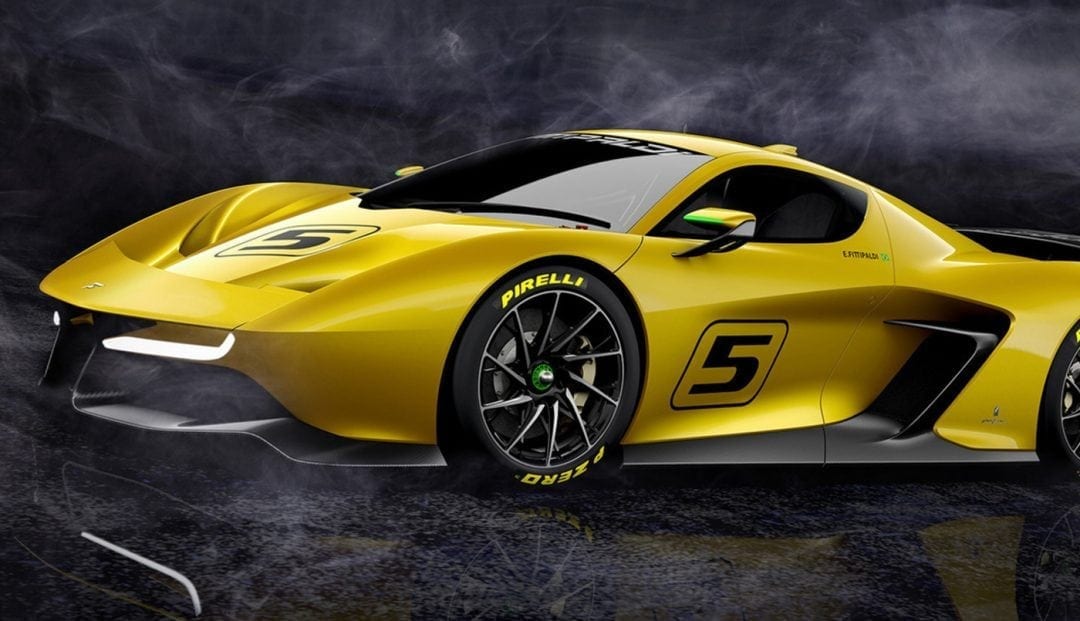 This concludes our 3-part track-only cars pitlane walkabout. There were and are others of course, notably the Lotus T-125 single-seater of 2010, and the Pininfarina Fittipaldi EF7 pictured above which was launched at the 2017 Geneva motorshow. More will surely follow but we reckon we've got the main protagonists covered and in the process hope your pulse is beating just a little faster in anticipation.
On that note, we've created bespoke finance solutions for numerous hypercar buyers. To discuss how we can help you own the car of your dreams, call one of our experts today on 020 3355 0035.