Classic Aston Martin Finance
Bespoke finance for your vintage or classic Aston Martin
Shaken not stirred? If you're considering purchasing a Classic Aston Martin, talk to us. We are high-end car finance experts, and can put together a bespoke, flexible arrangement to suit your financial circumstances, your beautifical classic car, and your future needs. Our personal service means that we can take into account many more factors than a high street lender – for instance the car's true residual value, other assets you may own or your business situation – and come up with a fast decision and a plan to suit you. We often offer lower payments than other lenders, and we can offer finance to clients who may be turned away by the computer-driven checklists of other companies. So contact us about finance, either before you start hunting for the perfect Aston Martin, or after you've decided on your dream car.
BESPOKE FINANCE
Finance personally designed to suit you and your vehicle
EXPERT KNOWLEDGE
We specialise in high-end vehicles. That's our only focus
PERSONAL SERVICE
Face-to-face conversations, decisions made by humans
Competitive rates
Fast results, with the ability to achieve low monthly repayments
THE CLASSIC BRITISH CHOICE
Aston Martin equals James Bond – 007. And though pretty much every model new and old has been used it is the silver beauty of the Classic DB5 that everyone thinks of. All of the charismatic DB series cars – but especially the iconic Aston Martin DB5 is everything Bond is – classic, elegant, slick, controlled, British. But underneath it all powerful (and in Bond's case lethal).
There are some models that Bond never used but which are loved by owners. The Lagonda is one of those Marmite cars you either love or hate. One of our customers (you know who you are) is besotted with these strange shaped oddities from the 70's. Like most Aston Martins, Lagondas have that undefinable thing called style which means they are now becoming highly collectable.
Classic Astons are always popular at Auctions and some of the rarest can be counted among some of the most expensive in the world. Take for example the Aston Martin DB4 Zagato which was at our stand at the London Classic Car Show. This 1950's beauty had an eye-watering price tag namely due to the fact that 19 were ever built, fewer survive and fewer still are in perfect condition.
Going further back in time we find some really classic and rare Astons, of which few survive so their value is obviously high – the Series 1 and 2 for example are cars we have not yet had a chance to finance. Jumping forward to the 1980's and 90's these models are now becoming highly collectable and therefore valuable. Unlike the really old models you get the enjoyment of driving them. The V8 Vantage, V8 Virage and the AMV8 are notable here. The later ranges such as the brawnier '70s V8s are starting to look like very good bets too, according to JBR Capital's CEO, Darren Selig. "Those were rather overlooked for some time, but tastes change, and there is very much a growing market for cars of that era."
So if you'd like to be Bond, we may be able to help in a small way. Please contact us to discuss how we can help you make an Aston Martin part of your collection. Consider us your Q Branch…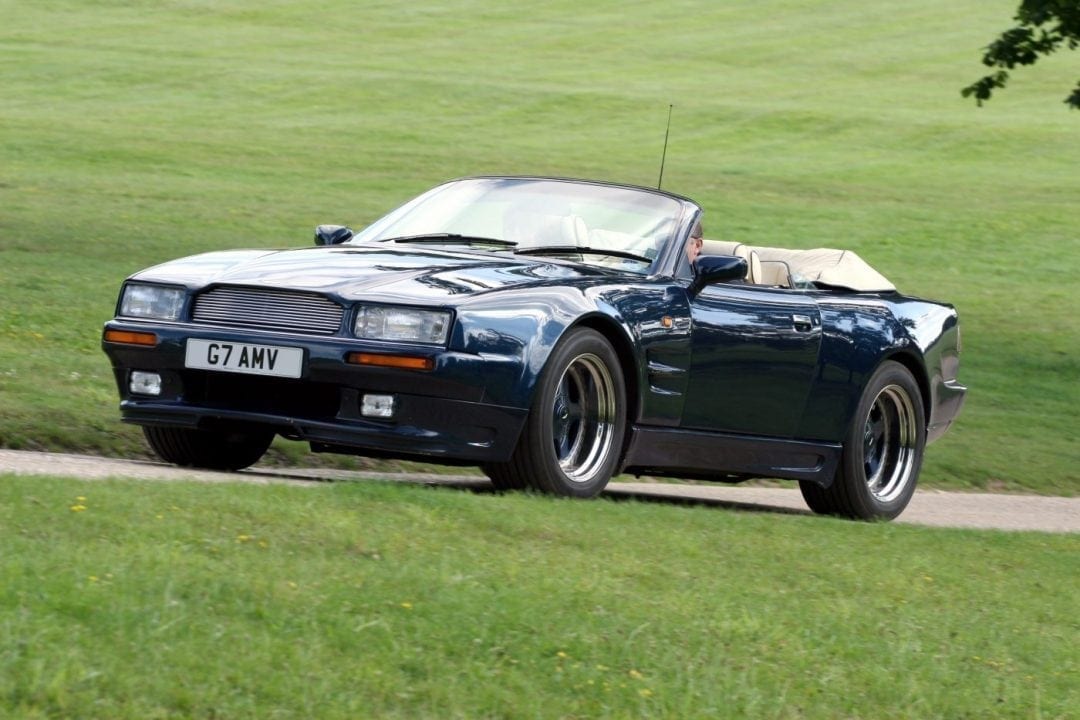 Top Classic Aston Martins We Finance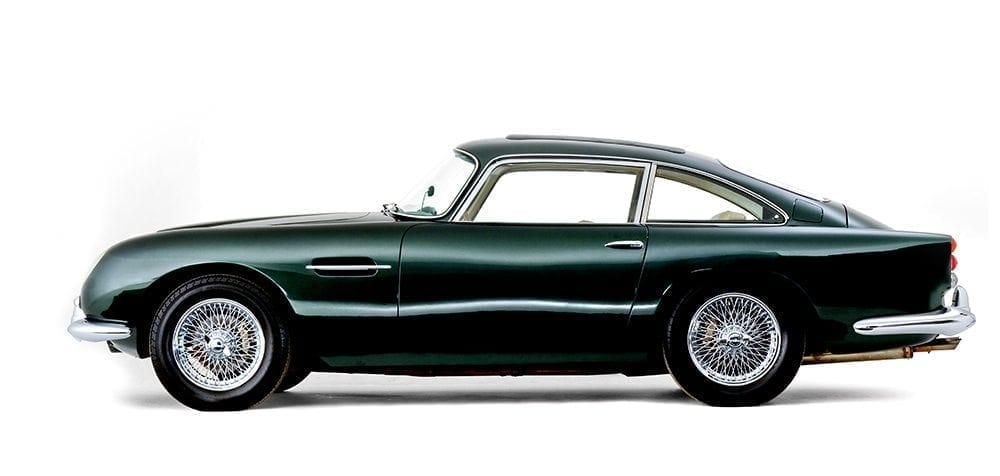 DB4
The choice of Bonds modern and old, 1958 - 63
Car finance news, Auctions, Car Show appearances and more...
We are there for all of it, and we love to talk about it.