Classic Ferrari Finance
Bespoke finance for your dream Ferrari
If you're considering owning a Classic or Vintage Ferrari, talk to us. We are high-end car finance experts who put together a bespoke, flexible arrangement to suit your your car, your finances & your future needs. Our personal service means that we can take into account many more factors than a high street lender – for instance the car's true residual value, other assets you may own or your business situation – and come up with a fast decision and a plan to suit you. We often offer lower payments than other lenders, and know the intricacies of running and caring for a classic car. So contact us about finance, either before you start hunting for the perfect Ferrari, or after you've decided on that classic gem.
BESPOKE FINANCE
Finance personally designed to suit you and your vehicle
EXPERT KNOWLEDGE
We specialise in high-end vehicles. That's our only focus
PERSONAL SERVICE
Face-to-face conversations, decisions made by humans
Competitive rates
Fast results, with the ability to achieve low monthly repayments
FERRARI: EVERY MODEL A CLASSIC?
One of the top names in the history of classic cars – the stuff of dreams. And no one can deny that even the modern day Ferrari Supercars are on their way to becoming classics in their own right. Everyone dreams of owning and driving their own Ferrari. From classic beauties like the 250 to brawny modern-day classics like the F40 and from sleek grand tourers like the 550 to astonishingly stylish supercars like the Enzo – the marque has never stopped producing truly great cars. The Maranello-based firm have always matched Italian passion for speed and performance with fabulous design flair, making them both desirable and highly capable.
Classic Ferraris in decent condition will generally keep their value – their resale values are currently very strong, and the market is booming. "Very much the largest percentage of all marques that we finance at the moment," according to JBR Capital's Darren Selig. "We've helped several customers acquire the very top of the range recent models… However, the classics are holding their values extremely well too. Buying a good example of one of those would be a very sound investment." Other industry experts too rate Ferraris from the 1980's and 1990's to be among the best investments to be made in terms of pure growth of assets. Models like the relatively recent 488 GTB and Spider are not only hugely capable, packed with high technology and very fast indeed, but are likely to hold their value thanks to the very strong enthusiast market for the Ferrari marque.
But then classic Ferraris are there to be driven. A wealth of classic events and race days mean a Classic Ferrari is your badge into a club and community in the UK and beyond. A valuable collectors' piece, the regular drive of your dreams, glamorous street car or a track day toy – choices abound.
For this writer the Testa Rossa from the 1980's – flaming red or Miami Vice white would be the choice of drive. Stunning, crazy, distinctive but always a work of Italian art in its own right. There really is nothing quite like it at the time or since. Ferrari has the gift for high performance with that gift for classic-dom. But for other customers and enthusiasts there is that special model – there to be lovingly restored from a barn find, or just polished lovingly. If there's a red car in your future (or any other colour, of course) do please contact us to discuss how we can help you lasso the prancing horse of your dreams.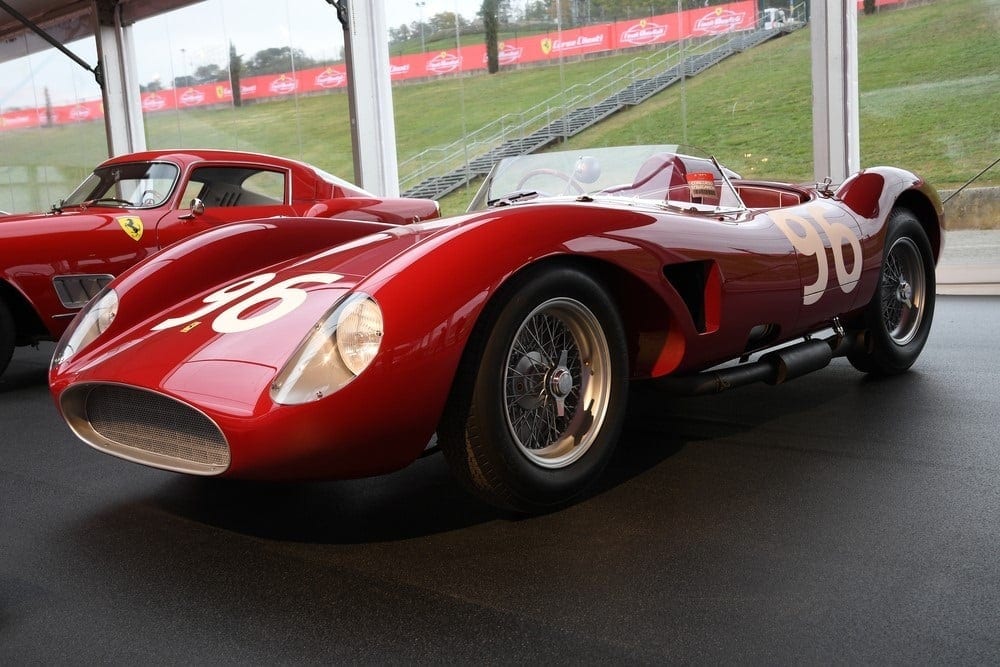 Some Classic Ferrari Models We Finance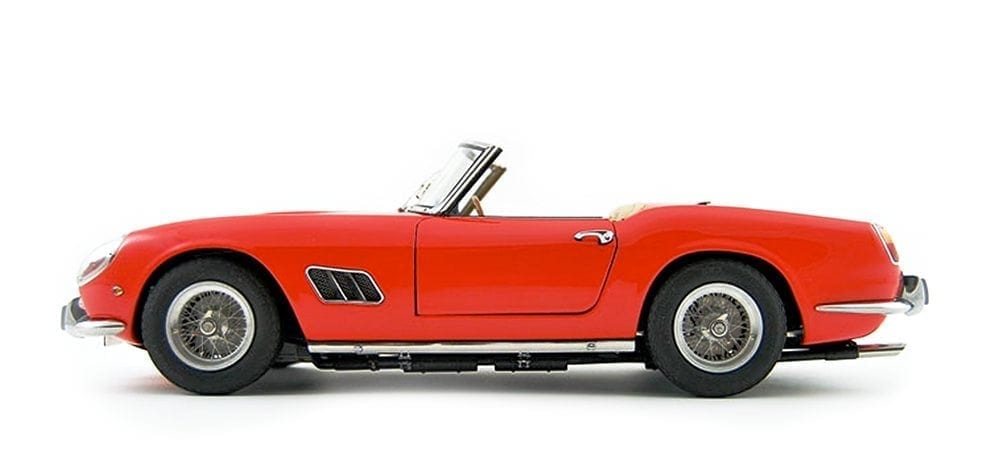 California
Elegant and stylish open-top 250 GT, 1957-60
Car finance news, Auctions, Car Show appearances and more...
We are there for all of it, and we love to talk about it.