F40 Finance
Bespoke finance for the ultimate Ferrari road car; F40
Got your eye on the thrilling F40? Why not talk to us? We are high-end car finance experts and can put together a bespoke, flexible package to suit your financial circumstances, your car and your future needs.
We often offer lower payments than other lenders, and we can offer finance to clients who may be turned away by the computer-driven checklists of other companies. So contact us about Ferrari finance, before you start hunting for your dream F40…
BESPOKE FINANCE
Finance personally designed to suit you and your vehicle
EXPERT KNOWLEDGE
We specialise in high-end vehicles. That's our only focus
PERSONAL SERVICE
Face-to-face conversations, decisions made by humans
Competitive Rates
Fast results, with the ability to achieve low monthly repayments
2
Speak directly with our classic car finance experts
3
We will send you a quote tailored to your needs
4
Once agreed the proposal will be submitted
5
Applications submitted to our underwriters
6
Finance approved. Drive your dream car.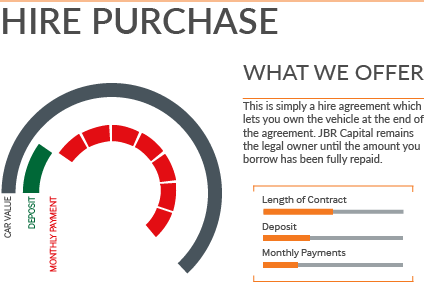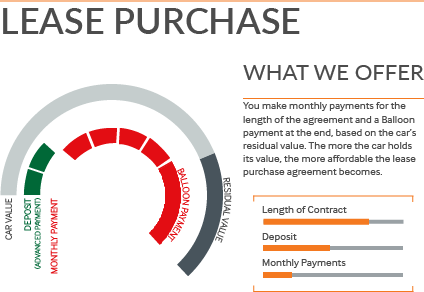 What they say about us on…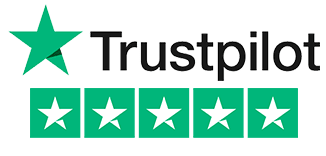 "I was introduced to JBR when I was looking to source my next car. They were great to deal with, not pushy, and helped me every step of the way…even when dealing with the dealership. Great service. I will definitely use them again."
"Absolutely lovely honest business would highly recommend Made us all feel very welcome and comfortable. Definitely five star service"
"I've purchased many different super cars in the past and I can honestly say dealing with jbr capital was a pleasure. Thanks JBR."
Expert, independent and secure
We are happy to lend anything from £25,000 to £10m+, and to date we have loaned over £270M. We pride ourselves on personal service, which means that we don't just punch numbers into a computer and wait for an answer – we talk to you, use our expert knowledge to assess you and your vehicle, and arrange a finance package to suit your needs.
As a result, we have received numerous awards and nominations, including the Auto Finance Awards, Motor Finance Awards and Car Finance Awards.
Backed by Cabot Square Capital, our management team has decades of combined experience in the worlds of automotive finance and financial services. We are full members of the Finance & Leasing Association and abide by its FLA Lending Code on trading fairly and responsibly. We are also authorised and regulated by the Financial Conduct Authority.
We are UK providers for McLaren finance
Get in touch to see what finance options we can offer for your chosen Ferrari
Enquire Online
Get in touch for fast, flexible Ferrari finance tailored to your needs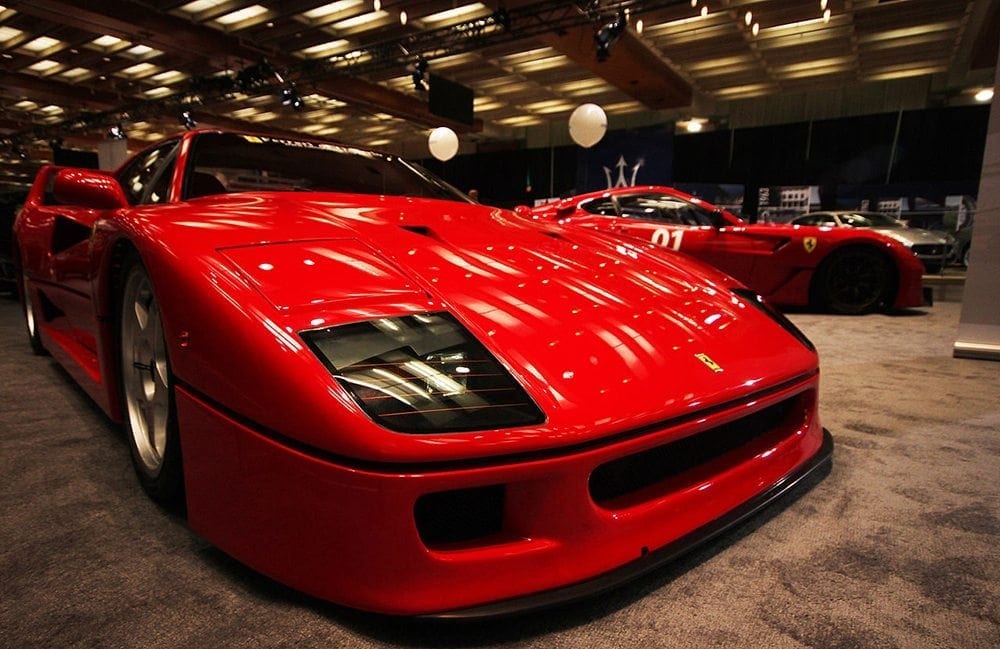 Built to celebrate Ferrari's 40th anniversary in 1987, the outrageous F40 also acted as the successor to the 288 GTO (1984-87). Unlike the 288 – a homologation special originally intended for Group B racing – the F40 had no competition aspirations. It was designed purely as a road car.
Some of Ferrari's clientele had been saying that the Maranello firm's cars had become too plush and comfortable, and so the F40 – the last model to be personally signed-off by Enzo Ferrari – was the the most paired-to-the-bone, track-focussed, powerful, fastest and indeed expensive Ferrari road car to date.
Priced at £163,000 in the UK in '87, (some £13,000 more than the ultra high-tech, all-wheel-drive Porsche 959), the F40's cabin section resembled that of the bread-and-butter 328, but with its droop snoot, NACA ducts, plexiglass windows, added width, wide rims and huge rear wing even Lamborghini owners stopped and stared.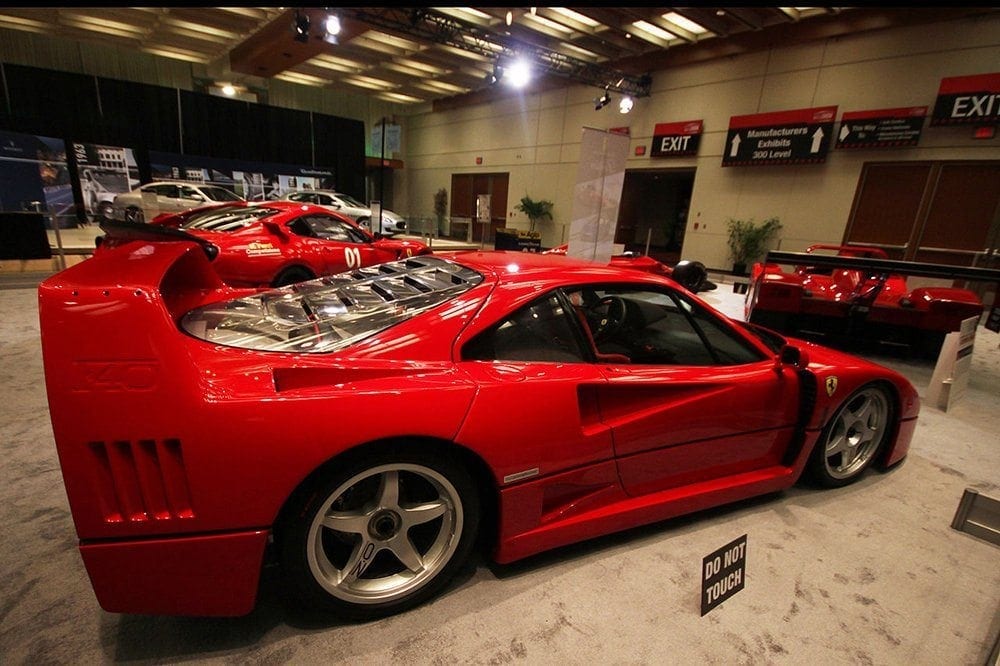 Mounted amidships was a 2,936cc twin-turbo dry-sump V8 which punched out 478bhp at 7,000rpm with 425lb/ft at 4,000rpm. Fed through a 5-speed manual to the rear wheels, this powered the 1,100kg F40 from zero to 62mph in 4.1 secs, to 124mph in 12.0 secs and onto a max speed of anything from 196 to 202.5mph, depending on the source.
But the F40 didn't always have an easy ride. Although praised by the press for being raw, unforgiving, brutal and downright exciting, it was also criticised in some quarters for being too raw, unforgiving and brutal, with mentions also of its minimal rear vision, zero luggage space, cantacerousness, dated underpinnings and even its 'mechanical delinquency'!
Some also suggested that Ferrari had built the F40 to cash-in on the then fledgling but escalating speculators market, and for a while the F40's value did seem to pretty much double every time one came to auction. The firm initially projected that 400 F40s would be built, but this figure was soon increased to 950, and in the end some 1,311 F40s were sold.
Despite its foibles, for many enthusiasts the F40 remains the greatest Ferrari road car of all time.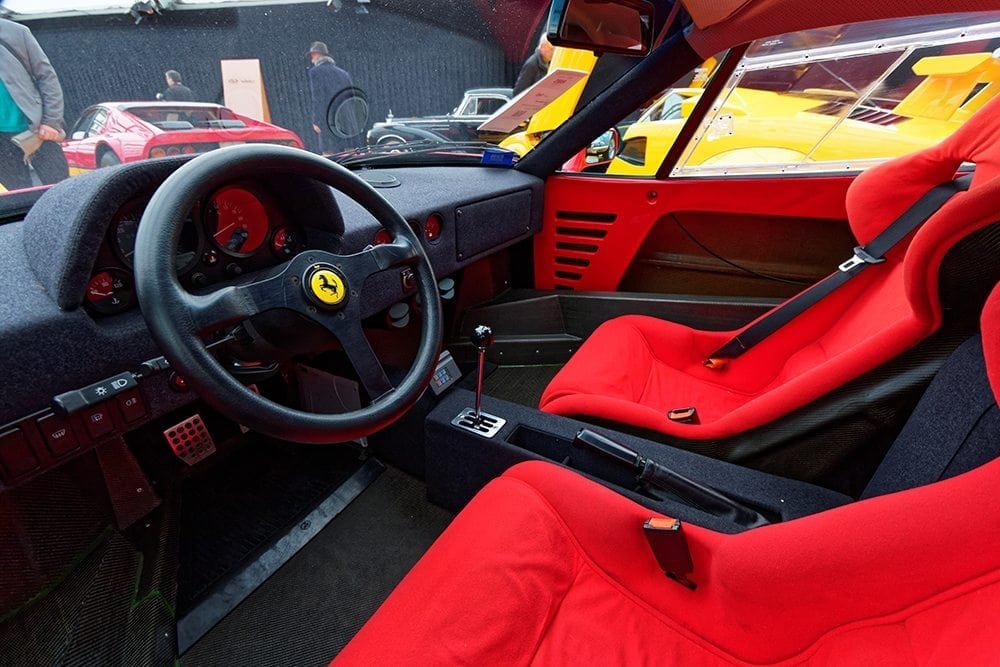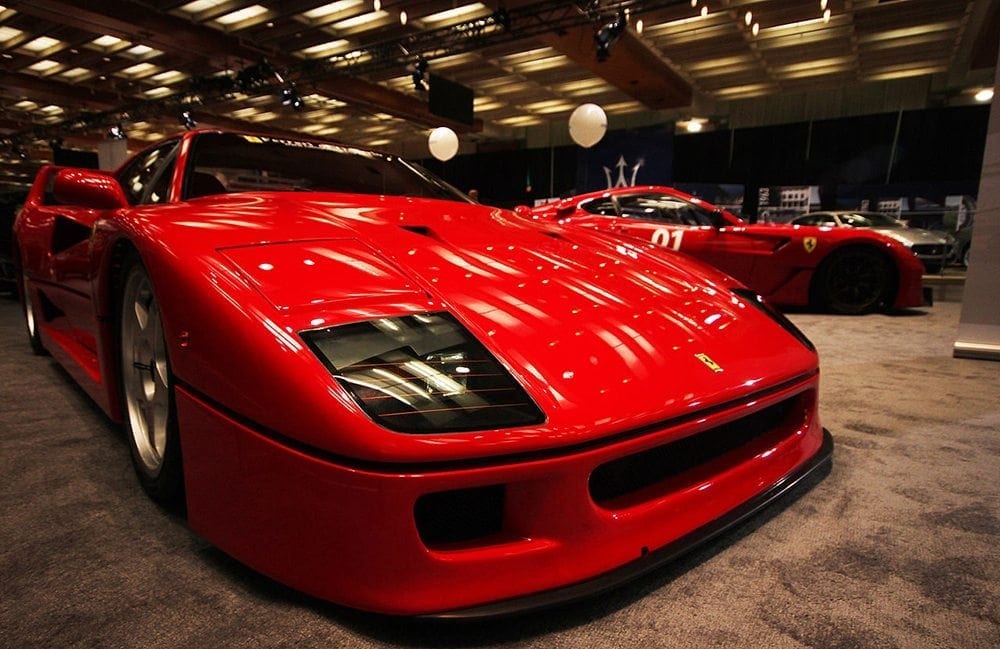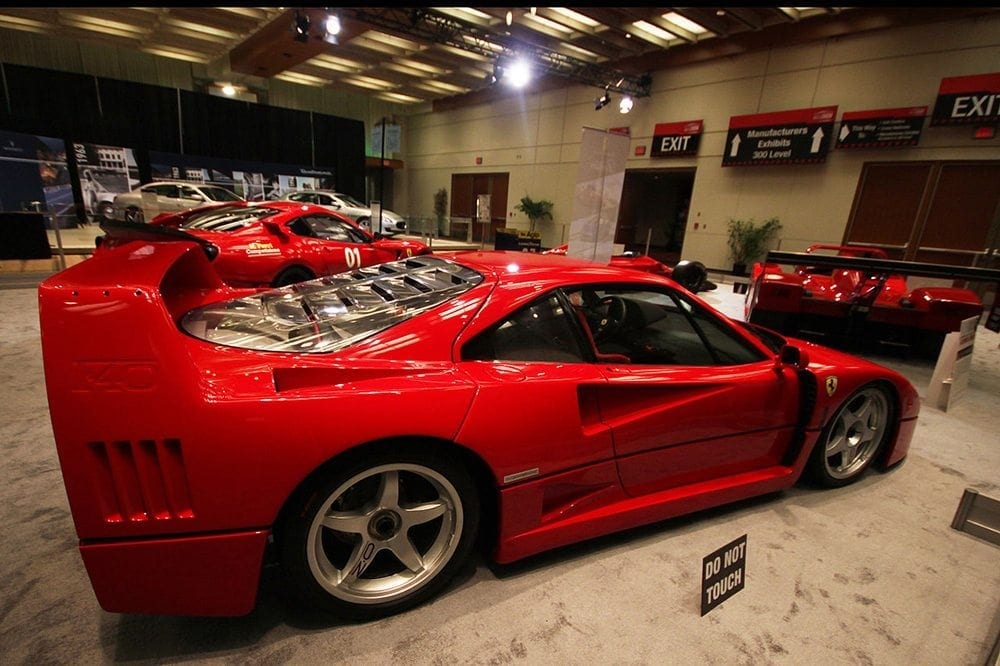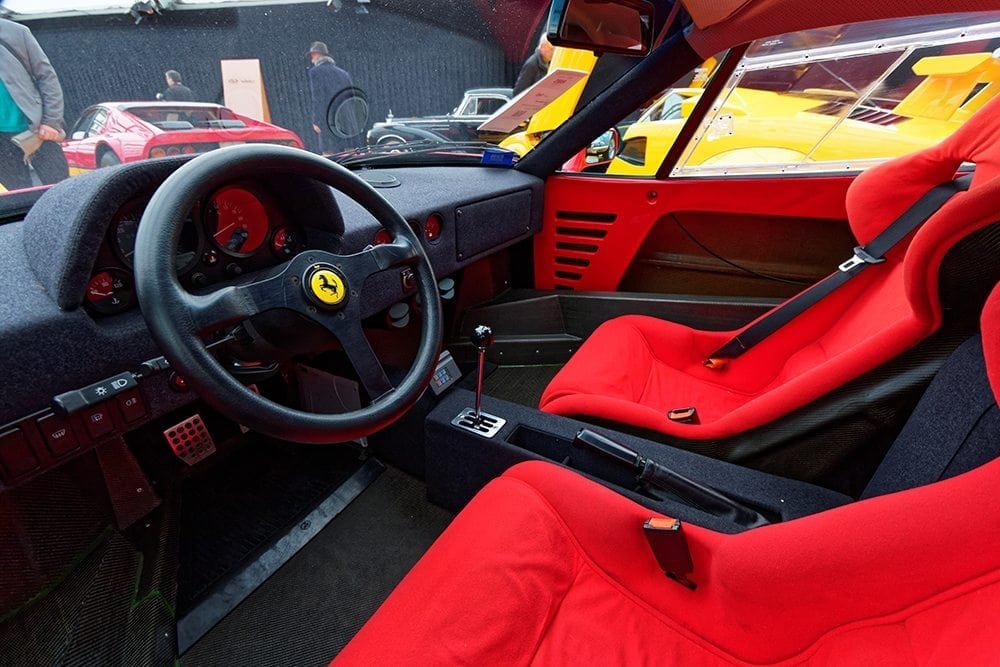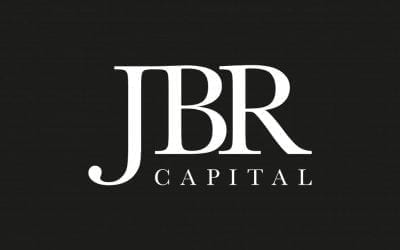 Jun 8, 2018 | 0 Comments
JBR Capital was named Best Specialist Car Finance Provider at last night's Car Finance Awards.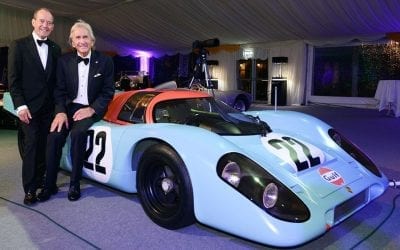 Jun 5, 2018 | 0 Comments
JBR Capital is delighted to be the official finance partner for the Brabham BT62, as well as the mid to entry level Ginetta racing cars, and we have exclusive build slots to offer clients, along with bespoke finance solutions.
May 31, 2018 | 0 Comments
Our new finance calculator is now available on the website, see our handy guide and then visit the loan calculator to try it yourself!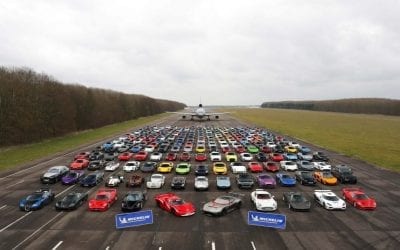 Mar 28, 2018 | 0 Comments
This Saturday (March 24th) we were lucky enough to join 300 supercars at Bruntingthorpe Proving Ground for SuperCar Driver's season-opening event, the 'secret meet.'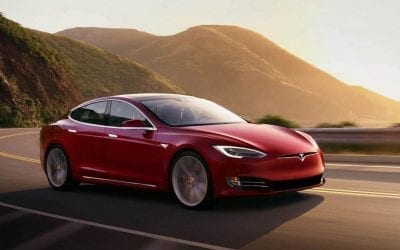 Mar 2, 2018 | 0 Comments
Car enthusiasts are not known for compromising in the pursuit for their perfect car, and why should they? The options are plentiful when looking at 0-60s, brand new technology or sublime comfort but what about when it comes to needing all of the above AND four seats? Check out JBR's list of best in class answers.