Classic Jaguar Finance
Bespoke finance for your classic or vintage Jaguar
Classic Jaguars your thing? Have your eye on one? Talk to us at JBR Capital. We are high-end car finance experts, and can put together a bespoke, flexible arrangement to suit your finances and your needs. Here at JBR we know that older cars need that special touch, just like driving them. We take into account the car's true residual value, other assets you may own or your business situation – and come up with a fast decision and a plan to suit you. Talk to us about finance, either before you start hunting for the perfect Jaguar, or after you've decided on your own "wild cat" car.
BESPOKE FINANCE
Finance personally designed to suit you and your vehicle
EXPERT KNOWLEDGE
We specialise in high-end vehicles. That's our only focus
PERSONAL SERVICE
Face-to-face conversations, decisions made by humans
Competitive rates
Fast results, with the ability to achieve low monthly repayments
ANY COLOUR YOU LIKE AS LONG AS ITS BRITISH RACING GREEN?
Jaguar is seen by many as a brand oozing in quiet elegance. But the big cat that is Jaguar has roared very loudly over the years, noticeably on the racetrack but also along the green and pleasant lands of the UK's roads. In every era the marque has produced iconic and beautiful models. This heritage flows its way into today's range. Going back in time, we see tWe offer fast flexible finance for jag lweshe sporting pre-war SS Mark IV models, with their sweeping wings and sumptuous leather upholstery. Then just after WWII came the ground-breaking and gorgeous XK120 sports cars, followed by the uprated XK140 and XK150.
Le Mans is perhaps where that Jaguar has roared the most loudly and successfully over the years. The C-Type and D-Type – some of the most beautiful yet purposeful cars of all time, combining then-new technological advances in braking and engine performance with robust reliability and aircraft-inspired lightweight construction.
And then came the E-Type, a 1960s icon and a car that can still make onlookers' jaws drop today with its sleek styling and undeniable charisma. The wheels alone are a design icon with their delicate spoke-work. Famous owners include that master of speed Malcom Campbell. The E-Type's brother – the Mark 2 saloon, which in 3.8-litre form is still a fast, handsome and comfortable car today. Or how about the elegant Mark IX limousine, the modern classic XJ-S grand tourer or the timeless XJ6 saloon?
Speaking of speed, the fabulous and rare XJ220 was in the 1990s the fastest production car in the world and which still boasts out-of-this-world performance and utterly unique looks. The brawny XJRs and XKRs picked up the performance baton shortly afterwards, with saloons, coupés and convertibles offering both speed and style.
Like its animal namesake 'pace, space and grace' is and was a winning combination over the years. If you are considering joining the Jaguar owners' ranks, you have an existing classic Jaguar you wish to release equity from or you need help with restoring an old classic do please contact us to discuss how we can help you finance one of these beautiful classic cars.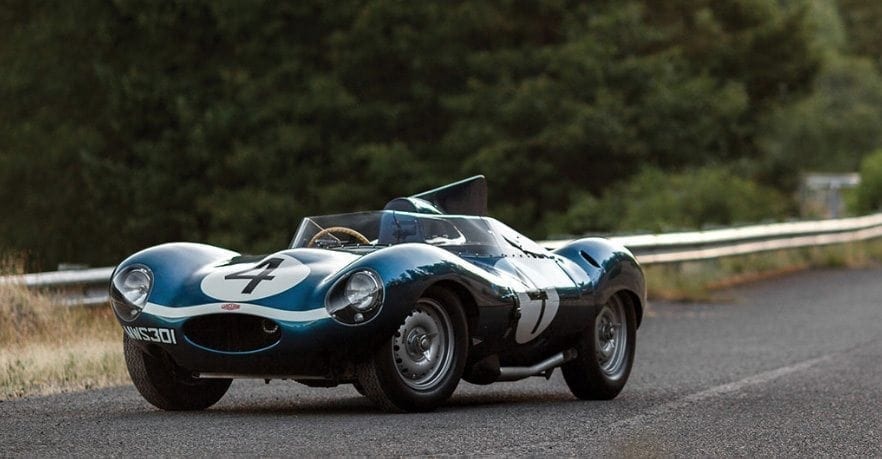 Top Jaguar Models We Finance
Car finance news, Auctions, Car Show appearances and more...
We are there for all of it, and we love to talk about it.