Classic MERCEDES-BENZ FINANCE
Bespoke finance for your dream classic or vintage Mercedes-Benz
If you're considering purchasing a classic Mercedes-Benz, talk to us. We are high-end car finance experts, and can put together a bespoke, flexible arrangement to suit your financial circumstances, your car, and your future needs.
Our personal service means that we can take into account many more factors than a high street lender – for instance the car's true residual value, other assets you may own or your business situation – and come up with a fast decision and a plan to suit you. We often offer lower payments than other lenders, and we can offer finance to clients who may be turned away by the computer-driven checklists of other companies. We also that older cars need that special treatment and care, which needs to be considered. So contact us about finance, either before you start hunting for the perfect Classic Mercedes, or after you've decided on your dream car.
BESPOKE FINANCE
Finance personally designed to suit you and your vehicle
EXPERT KNOWLEDGE
We specialise in high-end vehicles. That's our only focus
PERSONAL SERVICE
Face-to-face conversations, decisions made by humans
Competitive rates
Fast results, with the ability to achieve low monthly repayments
Mercedes-benz classic Inventors of the motor car
Mercedes is a big league producer of most luxury and comfortable vehicles, the car brand of ultimate recognition, development engineering and first-class performance. It is a most long-standing automobile brand, and its journey began in 1886, when Karl Benz manufactured the first gasoline-powered car. The first cars under its name were sold in 1901, and soon the first racing car, Blitzen Benz, was produced.
Its worth exploring the many classic cars that have come from the oldest of all marques. For example, the Mercedes Benz 300SL is considered by many as one of the best cars of all time, featuring heavily in top 100 lists. Variations on this such as the 'Gullwing' 300SI, as featured at the top of this page are also truly iconic. The designation SL derives from the German Sport Leicht, or Sport Lightweight and was first applied to the 300SL. This sporting prowess flows through to today's AMG powerhouses – classics in the making. 
Going further back in time, for let's face it we are talking about the inventors of the motorcar, there are some great examples  – from grand and rather beautiful pre-war tourers like the 500K to the legendary Silver Arrows grand prix cars – Mercedes' long history has produced many best-of-breed cars.
The SSK – in production from 1928 to 1938 pops up in classic car shows as well as any gangster movie. For some reason villains just love to drive big Mercedes – from dictators like Ceaușescu to 1930's gangsters. Mercedes means power, safety and opulence. Unlike some of these villains, mercedes tend to last. Classic Mercedes are famed for their reliability as well as holding  their value, making them an all round good investment.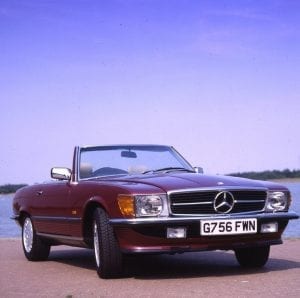 Everyone has their favourite. For me its the 1989 Mercedes-Benz 560 Series Convertible which was the epitome of cool, elegant style when I was growing up. Not as showy (or expensive) as a Ferrari and more practical on all levels. Speaking of practical, the larger 4x4s from Mercedes' back catalogue have a high regard among our customers and the wider community.
So if you can see a three-pointed star on the bonnet of your classic car, get in touch with us to discuss how we can help you finance one of these fine cars.
Financing Your Mercedes-Benz
Key Points
Payments
Very competitive monthly payments. Can be fixed or variable
Interest Rate
Decided at the start of the arrangement, if fixed; can also vary based on a pre-agreed formula
Deposit
Usually 10-20% but can be anything from zero to a much higher amount
CREDIT ASSESSMENT
Our judgement of your ability to afford the payments, based on our own very personal, tailored criteria
RESIDUAL VALUE
What we assess your vehicle will be worth at the end of the agreement, based on our expert knowledge of the high-end car market
PCP
Otherwise known as Personal Contract Purchase, we currently only offer this through our McLaren Financial Services partnership. Contact us for more details
'I'd been looking for a 300SEL for ages, but they all get snapped up by German enthusiasts. However, JBR Capital organised very fast finance so I was able to grab one.'
A Mercedes-Benz Collector
'I have nursed my car back from a relatively derelict state – it is now almost back to its original state, with some cosmetics to be done. JBR helped me on this journey and I am incredibly grateful.'
A Gullwing 300SI Enthusiast
Expert, independent and secure
We are happy to lend anything from £25,000 to £3m, and to date we have loaned over £206m. We pride ourselves on personal service, which means that we don't just punch numbers into a computer and wait for an answer – we talk to you, use our expert knowledge to assess you and your vehicle, and arrange a finance package to suit your needs.
As a result, we have received numerous awards and nominations, including the Auto Finance Awards, Motor Finance Awards and Car Finance Awards.
Backed by Cabot Square Capital, our management team has decades of combined experience in the worlds of automotive finance and financial services. We are full members of the Finance & Leasing Association and abide by its FLA Lending Code on trading fairly and responsibly. We are also authorised and regulated by the Financial Conduct Authority.
Some Classic Mercedes-Benz We Finance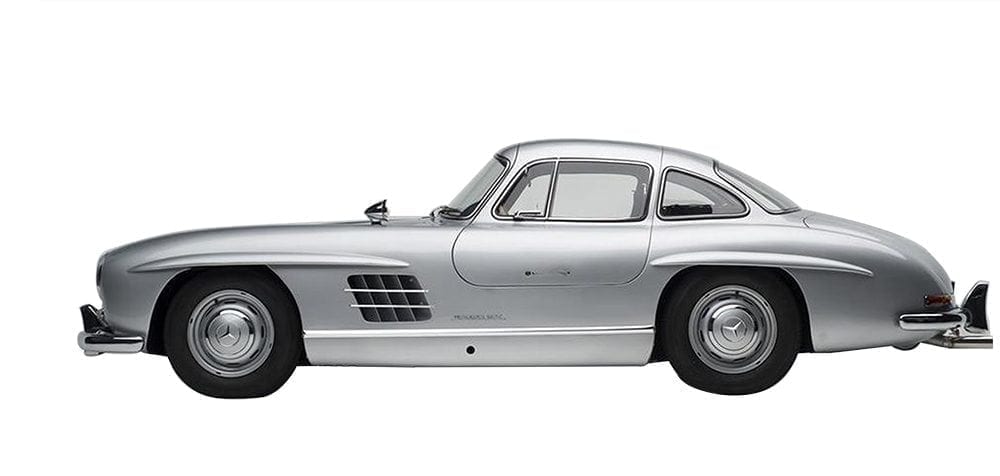 300SL Gullwing
Beautiful and fast 2 seat coupé, 1954–63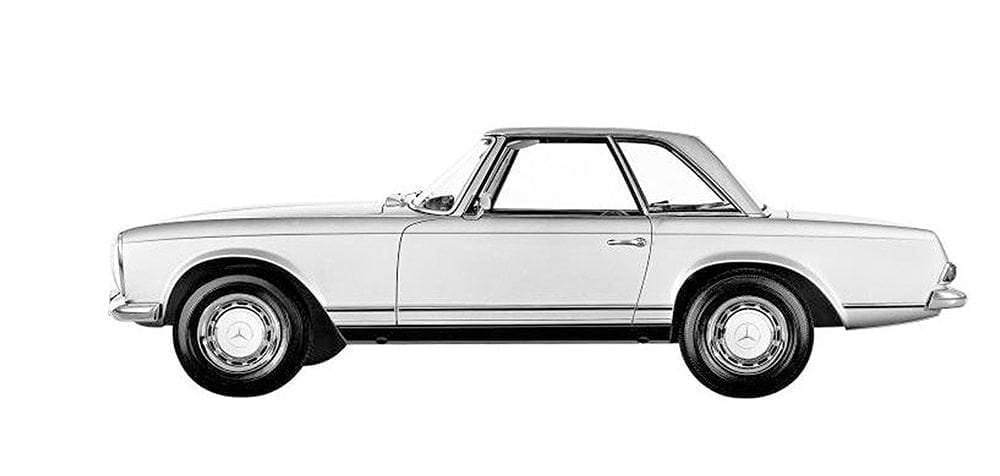 280SL Pagoda
Among the most revolutionary luxury convertibles of it's time, 1967-71
190SL
A stunning two-door super luxury roadster, 1955–63
Get in touch for fast, flexible Mercedes-Benz finance tailored to your needs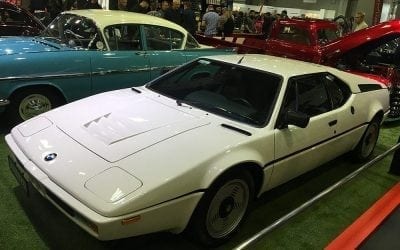 The NEC played host to the Classic Motor Show last weekend, as an enormous range of classic cars were gathered for enthusiasts, owners and collectors alike. Check out our gallery to see some of our favourites from the show…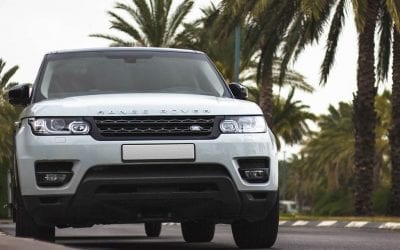 Evoque comes top of a league table of luxury cars bought by footballers – the Top 10 is dominated by supercars and high-end models. Read on to see the full list…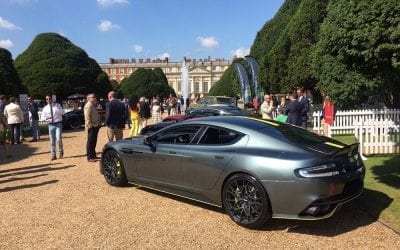 The calendar for classic car shows seems busier every year, but there are two events that are particular highlights: Salon Privé and the Concours of Elegance at Hampton Court Palace.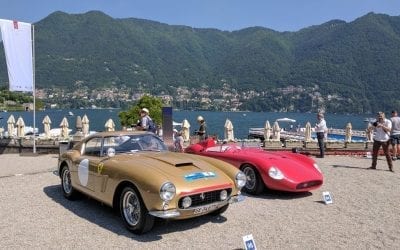 The grounds of Villa d'Este once again hosted an array of the world's finest cars last weekend. Our gallery offers a glimpse of some of the highlights…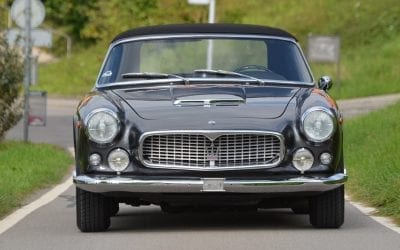 Twenty years ago, in December 1996, Brooks auctioned a nice original Maserati 3500 GT Spider for £29,000. In February 2015 Artcurial sold one in similar condition for £620,000. Nevertheless, this model seems relatively inexpensive. Why, you may ask, is the Maserati 3500 GT/GTI Spider such an interesting car?