Hire Purchase Finance (HP)
We make owning a luxury, classic or high-performance car within your reach, with competitive hire purchase packages to suit you.
Owning your own supercar, classic car or prestige car has never been more affordable, thanks to our hire purchase options.
Choosing a hire purchase agreement allows you to pay for your car in monthly installments and then you have the option to buy the vehicle at the end of the fixed term contract. Normally the APR (Annual Percentage Rate) is set before the contract begins, and loan periods are typically three to five years.
Once you have found the vehicle you would like to buy, let us know how much you want to borrow, based on the price of the vehicle minus any deposit. Many of our customers choose to part-exchange their existing vehicle to help cover the deposit.
If you are ready to start the journey towards owning the car of your dreams call us today on 020 3355 0035 and ask us for a quotation.

Use our bespoke finance calculator to discover how we could help you get the car of your dreams.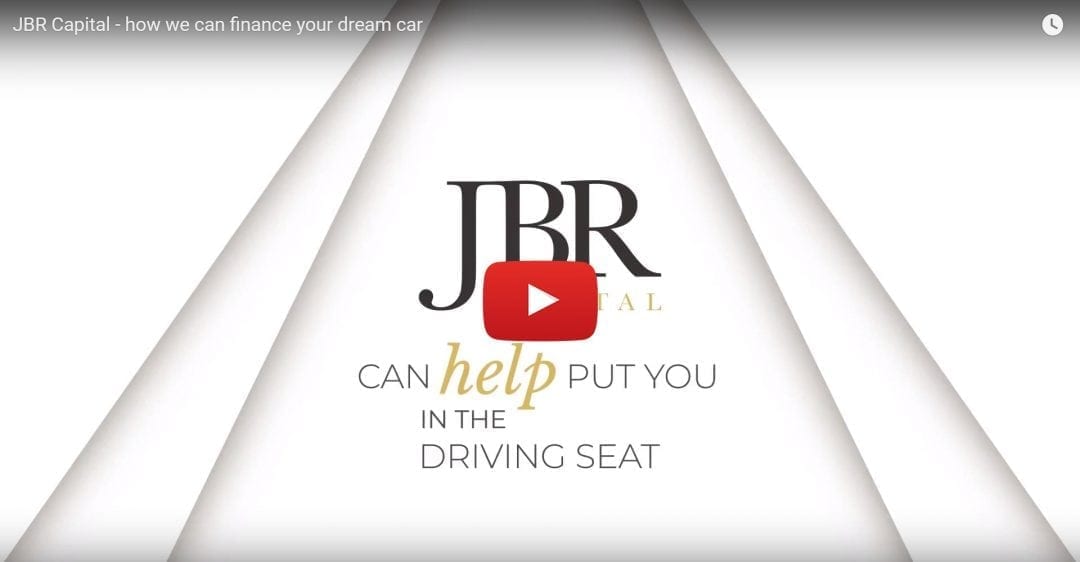 At the end of the agreement
You have the option to buy the vehicle at the end of the fixed term contract. If you want to settle a hire purchase agreement – either partially or in full – before the end of the agreement, you can make early repayments.
Not sure if this is the right choice?
If you're interested in finding out more about how hire purchase can put you on the path towards owning the car of your dreams, it's well worth calling us on 020 3355 0035 and asking us for a quotation.
Key Information
Your finance agreement is secured against the vehicle
You are the vehicle's registered keeper, which means you are responsible for insurance and maintenance
JBR Capital remains the legal owner until the amount borrowed has been fully repaid, including the 'option to purchase' fee covering the admin costs when ownership is transferred
BESPOKE FINANCE
Finance personally designed to suit you and your vehicle
EXPERT KNOWLEDGE
We specialise in high-end vehicles. That's our only focus
PERSONAL SERVICE
Face-to-face conversations, decisions made by humans
COMPETITIVE RATES
Fast results, with the ability to achieve low monthly repayments
HOW MUCH DEPOSIT WILL I NEED?
Usually 10-20% of the cost of the vehicle. The exact sum will depend on your financial situation and whether you are buying a new or used car. However, there are a few agreements that do not require any deposit, whereas others may ask for up to 30 per cent to qualify for a low interest rate. Of course, the more money you can put down as a deposit the less you'll have to borrow and therefore the lower your monthly repayments will be.
CAN I REDUCE MY MONTHLY PAYMENT?
You can reduce your monthly repayments by putting down a larger deposit at the start of a finance agreement, or deferring a lump sum (also known as a balloon payment) until the end of the agreement, which can be a useful option in some circumstances. Call us to discuss your options and we can explain more.
CAN I SELL THE CAR?
Once you've paid off the outstanding sum it's yours and you can do whatever you like with it. However, while you're still paying off the finance you aren't legally entitled to sell the car.
CAN I SETTLE THE AGREEMENT EARLY?
Yes, but charges will usually apply – these are explained in the terms and conditions of your agreement. Please call us for further information.ts.
CAN I ARRANGE FINANCE FOR MORE THAN ONE CAR?
Yes – we have financed multiple car purchases for many clients. We look to build long-standing relationships with our clients and we'll be happy to assess your requirements.
WHAT INTEREST RATE WILL I BE CHARGED?
This will depend on the value of the car you are interested in buying, the type of finance you choose and your personal circumstances. If you'd like a personal quote, get in touch. We'd be happy to oblige.
I HAVE BAD CREDIT; CAN I STILL GET CAR FINANCE?
The short answer is: Quite possibly. We take a holistic approach to credit underwriting and assess each application on its own merits. There are often very valid reasons why someone has a less than perfect credit history, and we always take into account each individual's circumstances. If you'd like to discuss this, we'd be delighted to explain further.
Expert, independent and secure
We are happy to lend anything from £25,000 to £10m+, and to date we have loaned over £270M. We pride ourselves on personal service, which means that we don't just punch numbers into a computer and wait for an answer – we talk to you, use our expert knowledge to assess you and your vehicle, and arrange a finance package to suit your needs.
As a result, we have received numerous awards and nominations, including the Auto Finance Awards, Motor Finance Awards and Car Finance Awards.
Backed by Cabot Square Capital, our management team has decades of combined experience in the worlds of automotive finance and financial services. We are full members of the Finance & Leasing Association and abide by its FLA Lending Code on trading fairly and responsibly. We are also authorised and regulated by the Financial Conduct Authority.