Twenty one years ago, almost to the day, Porsche unveiled a car that continued the legend of the Carrera RS 2.7 – a race-bred and aerodynamically tuned 911 that eschewed power in favour of light weight, triumphed regularly on the race track and consequently became the most sought after 911 for both drivers and collectors.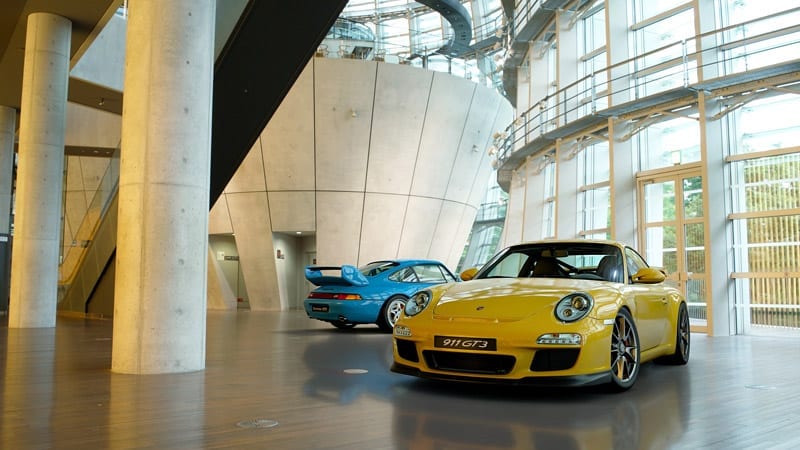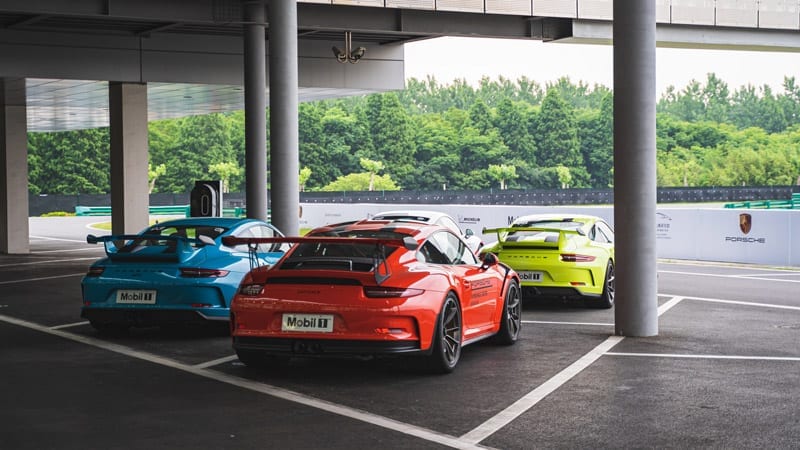 The car revealed at the Geneva Motor Show in 1999 was not however given the designation 'RS' – but 'GT3.' It was this class of racing that the model was to compete, and so it did. The GT3 achieved overall victories in all the major endurance races, including the 24 Hours of Spa, the 24 Hours of Daytona and the 24 Hours Nürburgring.
Owners flocked to buy them – drawn not only to the unquestionable motor racing creds but also to the fact that the cars could handle repeated hard track driving. Indeed there have been 13 different GT3s released since 1999, spanning three generations of models and tens of thousands of cars. And remarkably Porsche estimates that around 80% of all 911 GT3s ever produced are regularly driven on the race circuits.
"… if you look very closely at 00:44 seconds a GT3-shaped 911 appears on screen for one second."
It is therefore a big deal when a new 911 GT3 is approaching. A very, very big deal. Magazines, customers and Porsche enthusiasts scan patent applications, hang out in trees at test tracks in hope of spying a prototype… and hit the freeze frame should something pop up in a corporate film or advert that looks like it could be the new car. Which, remarkably, appears to have just happened.
It was half-time at Super Bowl LIV. The Kansas City Chiefs were battling the San Francisco 49ers at the Hard Rock Stadium in Miami Gardens – but forget that because IS THAT THE NEW 911 GT3?!
Porsche's half-time advertisement was a beauty – a lovely conceit around museum security guards 'enjoying' some of the road cars at night. But if you looked very closely at 00:44seconds a GT3-shaped 911 appears on screen for one second.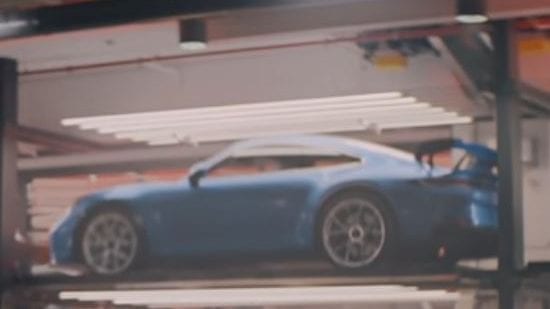 Now, of course these things don't happen by fluke. We're betting that Porsche knew exactly what would happen if they flashed a shot of a GT3 during the advert: commentators, fans, media and interested parties would work up a lather. And so they did. And so we did. It's why we're writing this.
So what did those 24 frames and one second of video reveal? For starters, unlike those testing prototypes we think the car was totally undisguised. The telltale GT3 styling features are clear, including centre-lock wheels, a fixed and clearly motorsport-inspired rear wing, splitter and diffuser. It would also appear that the brightwork around the windows is finished in chrome, which accentuates the classic 911 window shape – although this is likely to be an option. Oh, and while there's no audio of the car Porsche has all but confirmed that the new GT3 will have a 4.0-litre naturally aspirated, high-revving motorsport engine.
The new GT3 is expected to make its debut at, you guessed it, the 2020 Geneva Motor Show. We'll be there to bring you the news as it's released.