I want it all, and I want it now.' So sang Queen's Freddie Mercury in 1989. Freddie wasn't exactly big on patience. But then, who among us is? Imagine if Amazon introduced a 'Prime Plus' account, where the thing you simply had to have could be matter-transported instantly to your home with that little shimmery sound from Star Trek. Who wouldn't sign up for that?
These are not good times for seekers of instant gratification within the automotive industry. If you've spent any time online perusing the supercar of your dreams or even just looking for a family run-around, you'll be very familiar with those, 'Due to global supply issues relating to semiconductor chips…' disclaimers. You're still likely to continue seeing those messages through 2022 and into 2023. No one from any manufacturer of high-end vehicles (or seller of them, for that matter) is talking about an improvement in the new car supply chain in 2022.
Covid and the semiconductor shortage have seen the automotive industry's decades-long model to retail new cars wholly turned on its head. Discounts are, for now at least, a thing of the past. And this is most strikingly illustrated when one looks at what dealers are getting from extremely high-end vehicles such as the Rolls-Royce Cullinan.
In the days before Covid, it took a discount of around £30,000 to get a Cullinan gliding out of the showroom on its 22-inch wheels. Now a customer needs to pay the full price, to the very last penny, before they can sink into the ultra-luxurious massaging driver's seat. The same goes for other large, luxurious premium-brand SUVs. In addition, a limited new model supply creates a more predictable order book, making it easier for dealers to manage stock and cash flow. The tightening of the supply pipe to a trickle has also brought other changes into play. The once-buoyant relationship between leasing companies and retailers, where the former purchased large volumes of product from the latter at significant discounts, no longer exists for the simple reason that the system is no longer flush with surplus supply.
And what if we trace the supply stream back to its source? Do the manufacturers actually want things to return to how they were before? One would think so, but I am not entirely convinced – at least not when it comes to internal combustion-engined (ICE) vehicles. I suspect manufacturers may be diverting the supply of semiconductors into electric vehicle (EV) production, which they see as the future of course.
Values of used luxury cars – like more regular models – are firm. The chip 'crisis' is just one factor, though. Other factors are that production was cut during the Covid pandemic, while since Brexit there is tax to pay on an imported car, so there is a premium on certain limited-volume, high-end vehicles located in the UK. In addition, we are also seeing that buyers want one last petrol-powered hurrah before they go electric. Of these factors, only Brexit and the transition to zero-emission are long-term. The others will blow over. However, with no change to the new car supply chain expected soon, customers will have to play the patience game a little longer.
As featured in: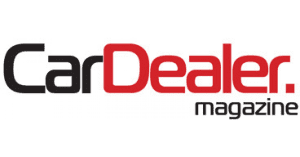 "The tightening of the supply pipe to a trickle has also brought other changes into play."