Their collection includes a Ferrari Testarossa, a trio of Ferrari 355s, a Ferrari 360, a Porsche 911 (997) and a Ford Mustang Bullitt. They also each both run a Porsche Panamera GTS as a daily driver. However, the jewel in the crown is a little harder to identify. Happily, the brothers Gaunt have the answers to our questions.
JBR Capital:
"OK, you've got us with this one. We like to think that we know our supercars pretty well. But we have to ask. What's this?"
Rob Gaunt:
"Don't worry buddy. We didn't know what it was either the first time we saw it. It's a Mosler MT900S, but from a distance we thought it was something like a McLaren or a Jaguar XK220."
JBR Capital:
"Yeah, we thought maybe an evolution of the Lister Storm, like the one Tiff Needell raced at Le Mans. Especially with the black and white, as that car had Newcastle United sponsorship."
Rob Gaunt:
"Yeah, yeah, exactly, or the Saleen S7? It looks like that sort of thing. We didn't have a clue though, we just thought it was different and we liked it."
JBR Capital:
"It's a pretty rare sight."
Rob Gaunt:
"You could say that. Only 14 were made between 2001 and 2011 and this was the last one built. There were four main versions, the road-going MT900, which evolved into the S model that we have, and then the  MT900R and MT900 GT3 models for racing. There are only two left in the UK now. The black and white colour is unusual too, most of the cars in the US tended to be orange or grey."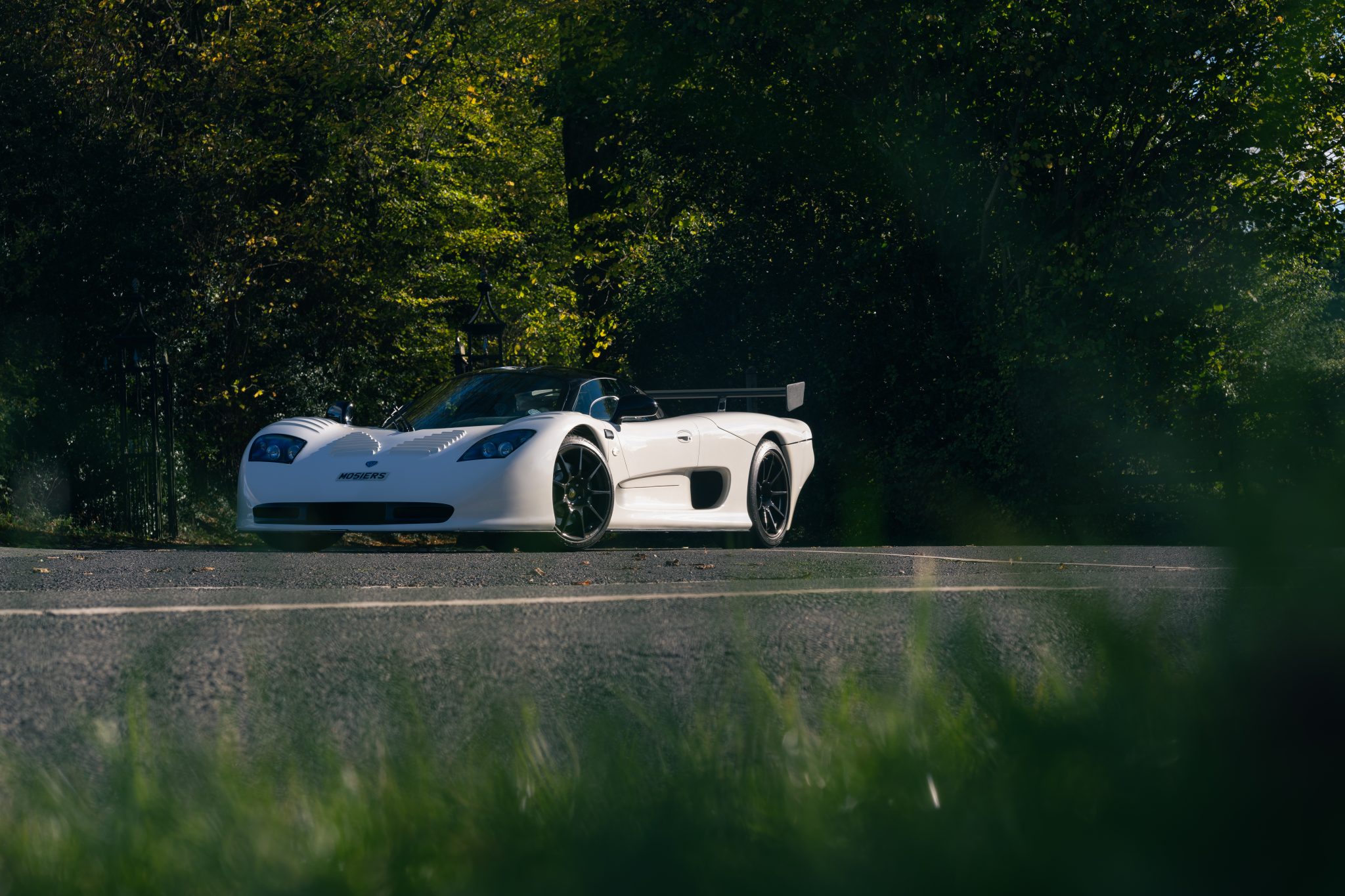 JBR Capital:
"Where was it produced?"
Steve Gaunt:
"It was built in the US in Florida and in the UK in Cambridgeshire. Our car was built in the UK by a company called Rollcentre Racing, under licence from Mosler Automotive in the US."
JBR Capital:
"What engine does it have?"
Steve Gaunt:
"It has a mid-mounted, naturally aspirated 5.7-litre LS6 all-aluminium V8 Corvette engine, with a Porsche six-speed manual gearbox taking the power to the rear wheels. It produces around 435BHP and 508NM torque and with a carbon-fibre body and carbon composite chassis it only weighs 900kg. That's what the 900 in the name stands for. The T is for Rod Trenne, who designed the car, he worked on the Corvette C5 as well. And the M is for Mosler of course.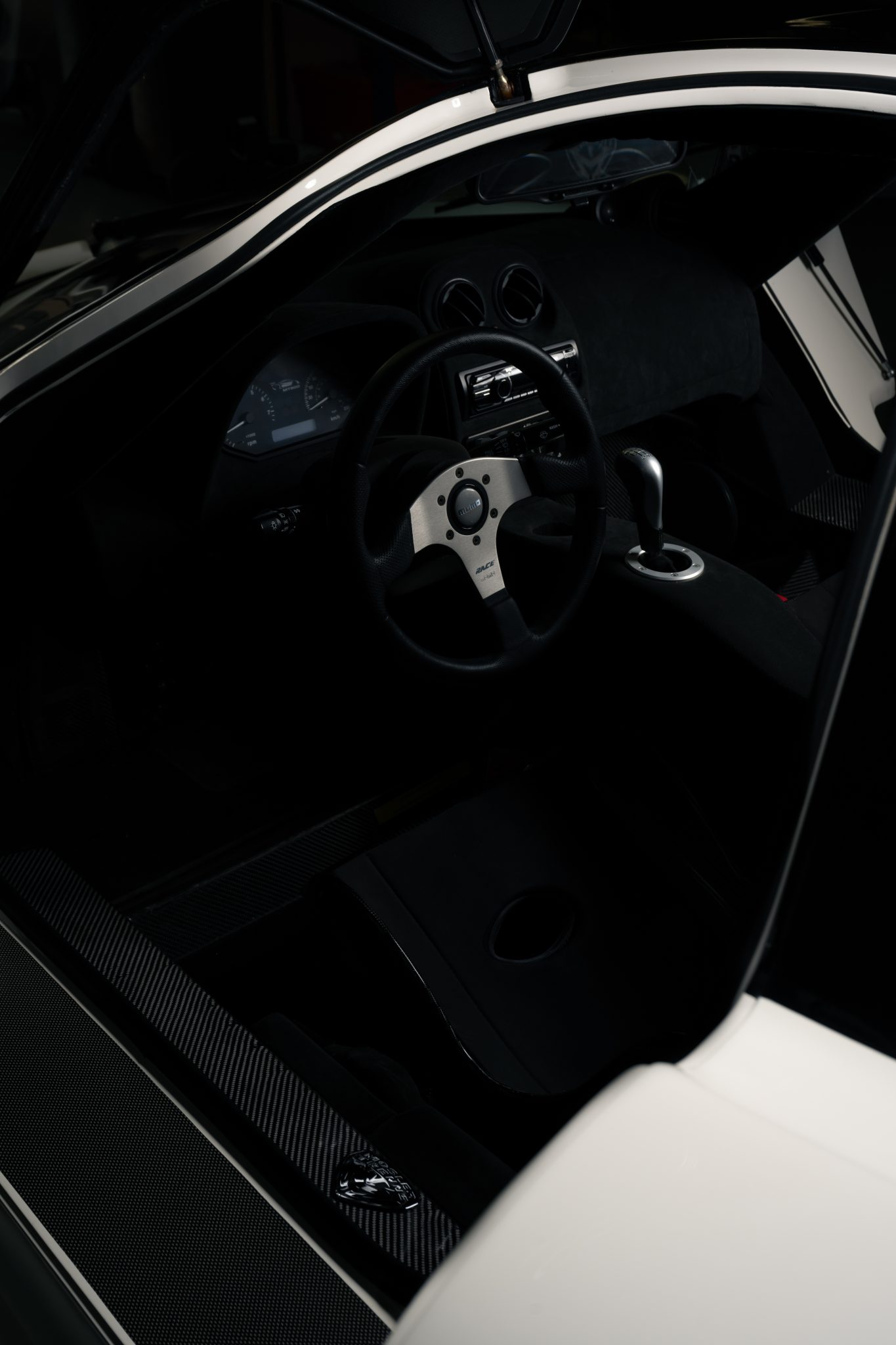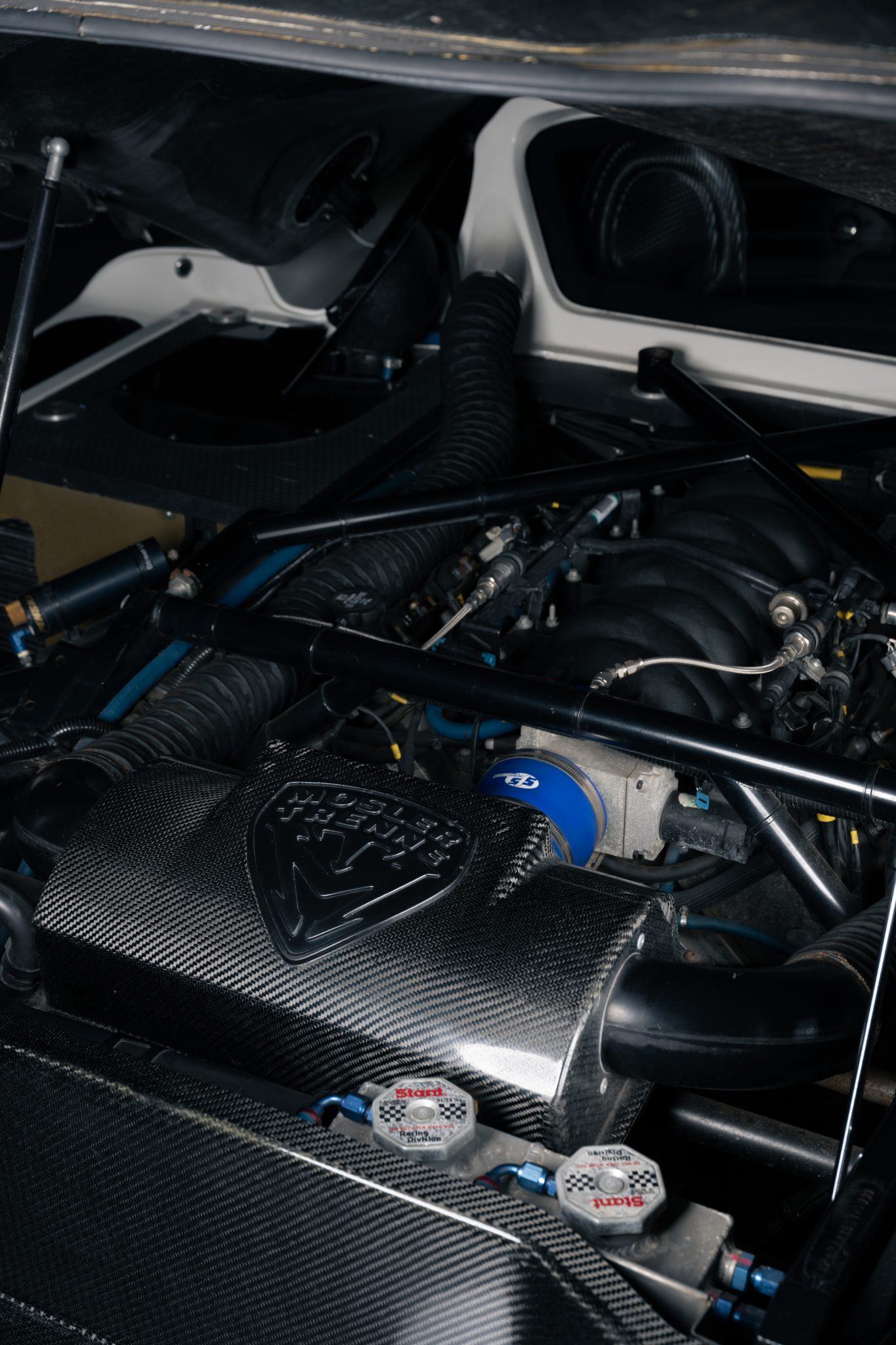 JBR Capital:
"We're guessing there's not a lot in the way of traction control and ESP?"
Rob Gaunt:
"Ha, of course not. There's none of that. No traction control, no ABS and no power steering – absolutely nothing at all. That's why it's a bit scary when you take it to somewhere like Shelshley Walsh Hillclimb in the rain."
JBR Capital:
"And what does it feel like to drive on the road and live with in general."
Steve Gaunt:
"Just big, very big, which makes it a bit cumbersome. Otherwise it drives superbly well and the steering is great, but it's not exactly packed with creature comforts. It behaves well though, it doesn't overheat and a full service with Rollcentre Racing is around £500, which is very affordable for a supercar that can accelerate to 60mph in 3.4 seconds and reach a top speed of 190mph. With that big American V8 engine it's quite straightforward, and I think Rollcentre still has an abundance of parts. Although heaven forbid if we ever got a windscreen chip, I am not sure how we would get on with finding a replacement screen!"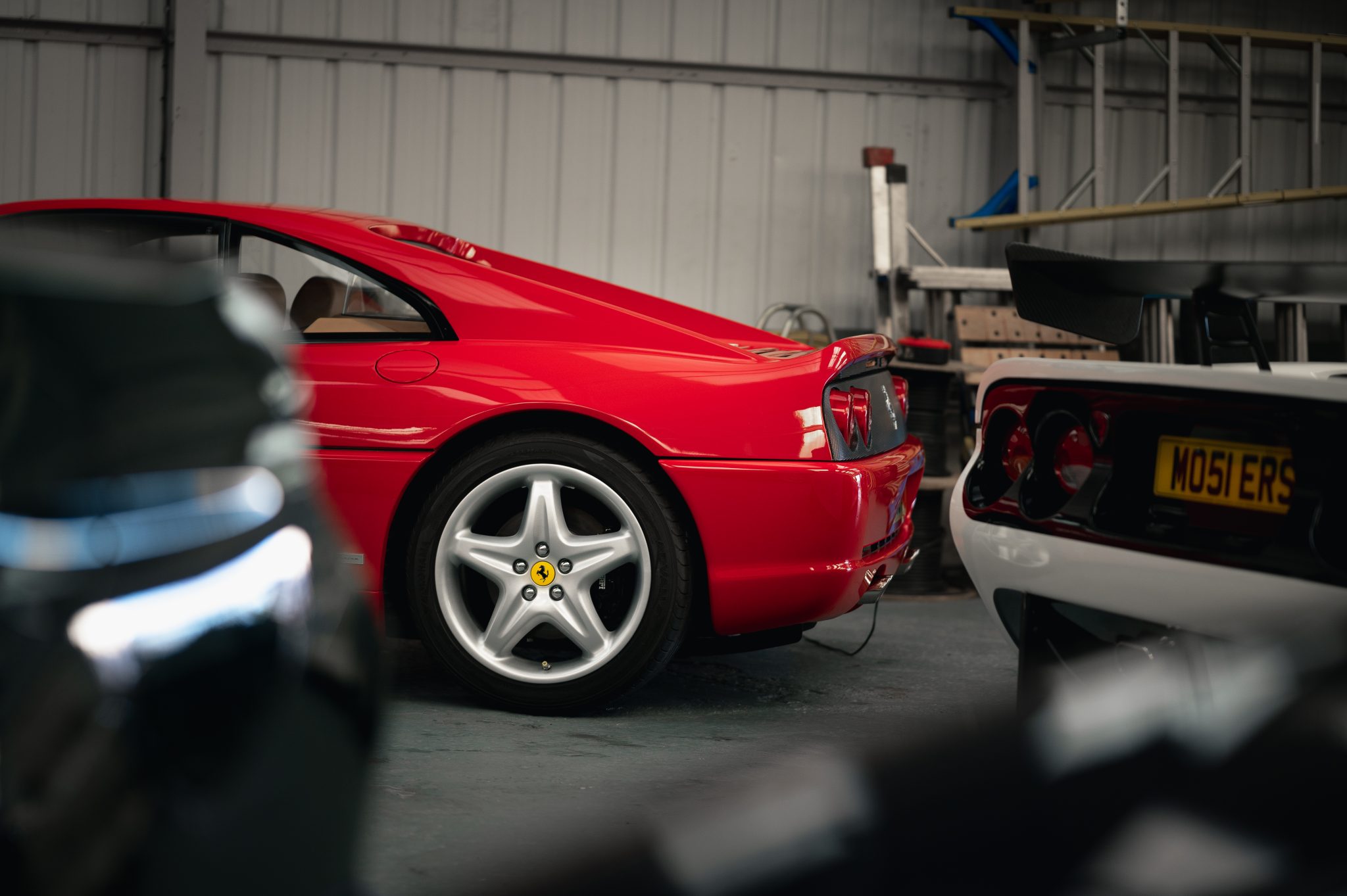 JBR Capital:
"And is it a keeper, or do you see it as an investment?"
Rob Gaunt:
"Ultimately it's an investment. One's just sold in Switzerland for over £400K, older than this and with a lot more miles. They sold for around $150K new back in the day. I think it will end up going somewhere like the UAE. They probably haven't got one over there, so that would make it an even more sight on those roads than here."
JBR Capital:
"But despite that, you still get it out and use it, and don't just keep it in the garage to appreciate?"
Steve Gaunt:
"Yeah, we use it. That's what it was built for. It's been around Silverstone and Brands Hatch recently. It even sees duty as a prom car some times. But it's not easy getting the girls in and out with their dresses, it's not the most dignified thing to make an exit from, although the gull wing doors help."
JBR Capital:
"And what else is in the garage?"
Steve Gaunt:
"We've got a bit of a Ferrari collection that includes a Testarossa, a 360 Spyder and three 355s – we like a Ferrari 355. We've also got a Porsche 911 997 and a 2019 Ford Mustang Bullitt. We are electrical contractors and we work hard all over the country. We are very fortunate. Life has been good to us in the last few years and has allowed us to indulge in a few little automotive pleasures."
Rob Gaunt:
"And while they are investments, we buy them because we all love cars. We have done ever since we were kids, although unfortunately I think we are a dying breed. Kids these days seem to be more interested in X-Boxes and things like that than cars. So, if we can take the Mosler out and a kid sees it and asks what it is, maybe it helps keep the spirit alive a little bit, and then we're happy."