Entrepreneur and petrolhead Andrew Barnes talks us through his eclectic car collection and explains why it makes sound business sense to borrow funding from JBR Capital even when you can buy outright.
"He who dies with the most cars wins," so says Andrew Barnes, a British-born, New Zealand-based entrepreneur, philanthropist and, by his own admission, tipper of money into classic cars and classic yachts.
Barnes, who splits his time between his vineyard on Waiheke Island off the coast of Auckland and his country house near Tilford in Surrey, has decades of experience in the financial industry. He founded New Zealand's largest corporate trustee company, Perpetual Guardian, specialising in estates, charitable trusts, charitable foundations, wills, and supervising capital markets. Having recently sold the supervisory part of the business, Barnes now focuses on advising private clients and running the vineyard in New Zealand and a technology company in the UK.
Financially astute to the highest possible level, Barnes is an advocate of funding some of his cars through JBR Capital, and later we'll hear him explain his logic for doing so. But first, let's find out more about some of the cars in his collection.
"My son tells me that I'm several generations out of date," admits Barnes. "But I've always enjoyed classic cars. I hate the modern cars that beep and shout at me and second-guess everything that I want to do when I'm driving."
However, don't mistake the man's love of machines made many years ago for any form of car snobbery. Nothing could be further from the truth, for Barnes's core automotive belief could be summed up as: 'better an evocation for driving hard on the road than an original that never moves from an air-conditioned garage.'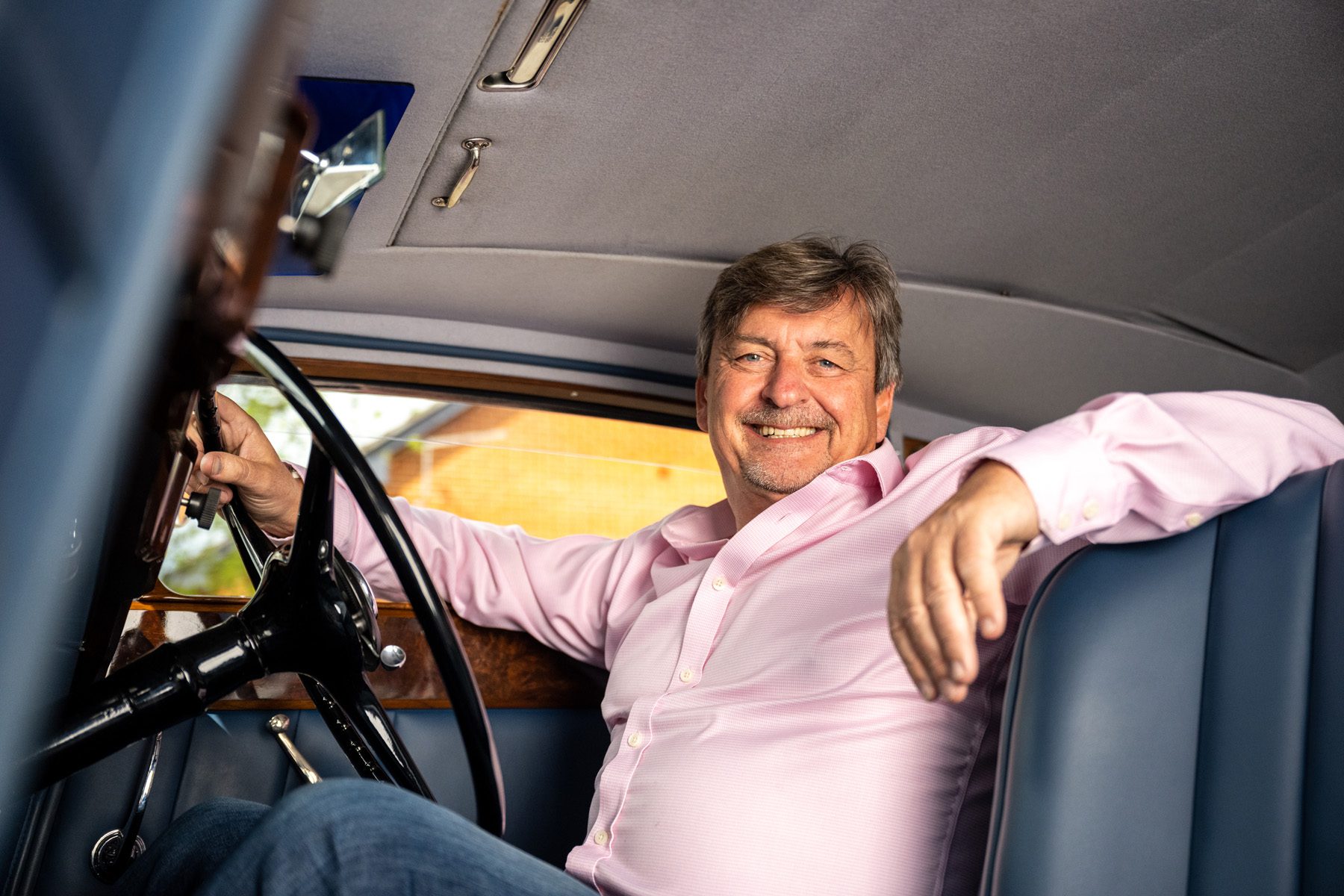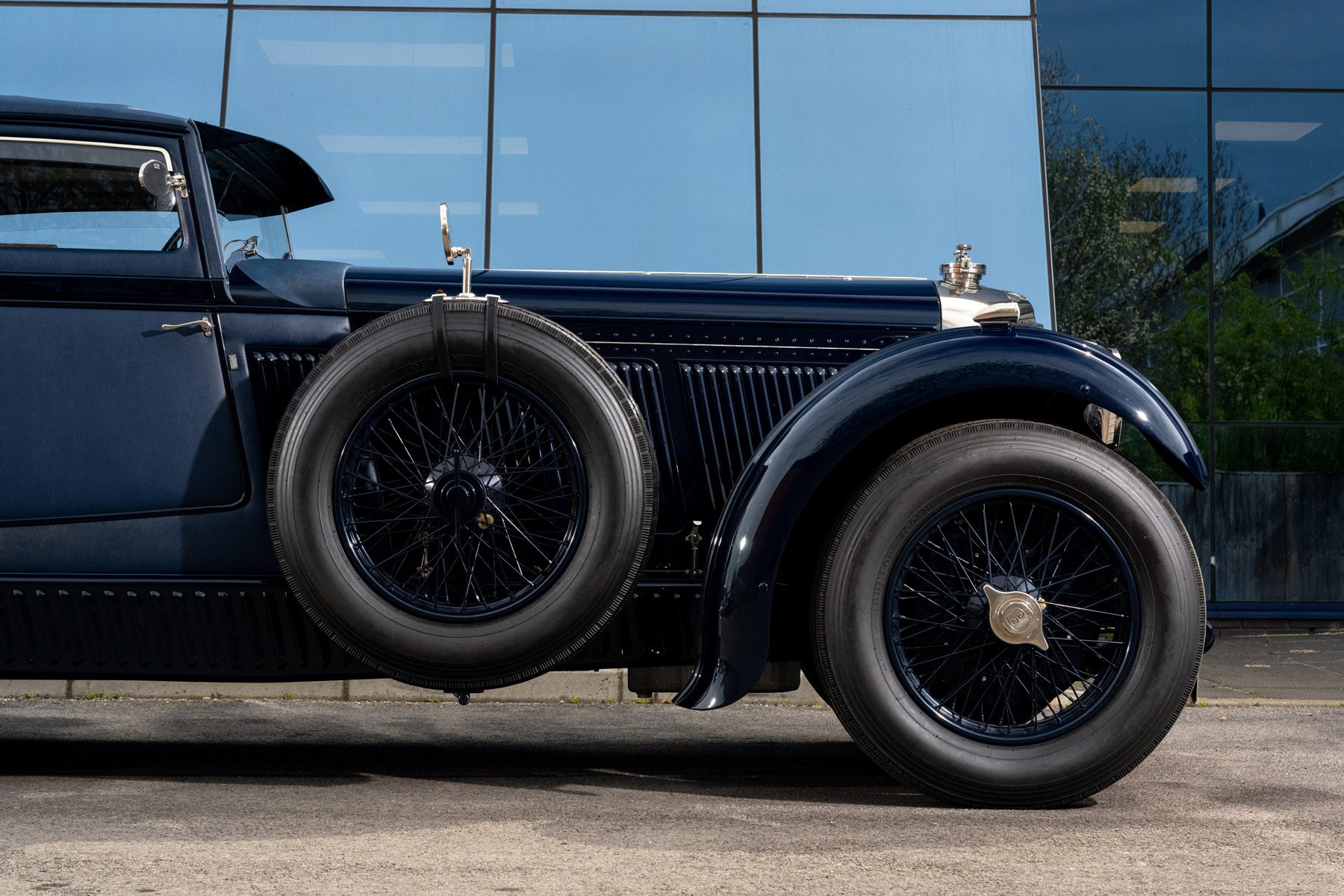 "I'm not interested in museum pieces; I like driving cars."
"Four of my cars are evocations," explains Barnes. "The MG K3 replica is built on an MG KN chassis, so it is period in that respect, as is the Jaguar C-Type on an XK 140 chassis and the Petersen 4.5-litre Blower, which is on a 1935 chassis. The Bentley Blue Train is built on a 1951 R Type Chassis, as opposed to an original 1930s chassis."
"I could have an original Jaguar C-Type. But do I want to spend £5 million on a car? And would I actually drive it? Or would I have it mainly as a museum piece? One thing I know is I'm not interested in museum pieces; I like driving cars. I'm happier having a pile of different cars for different days and different moods. Whereas if I had one original Jaguar C type, then I wouldn't be able to afford anything else."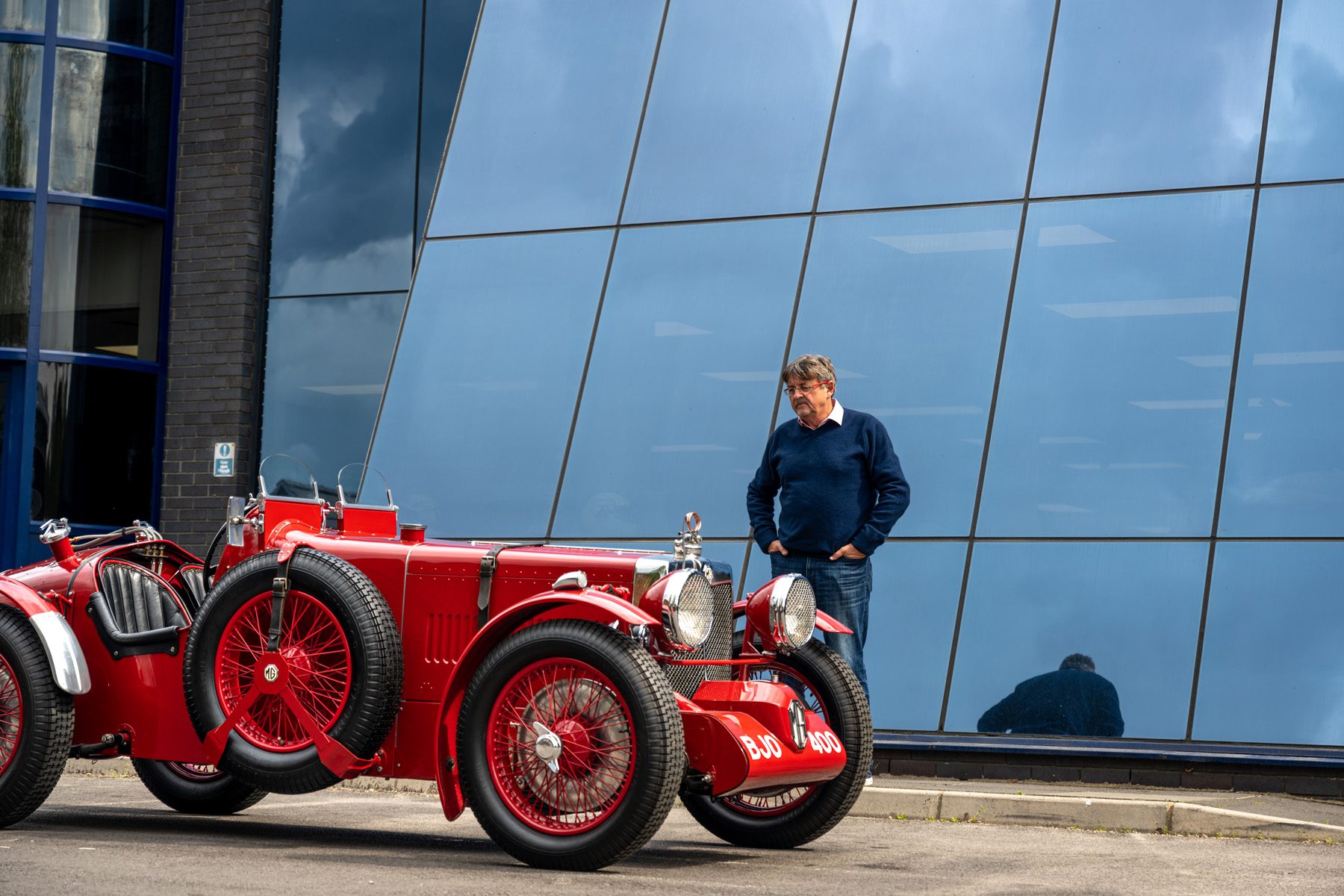 "Using finance intelligently lets me leverage capital and helps me create a more balanced portfolio of assets and business interests."
Barnes's accumulated collection is undoubtedly an eclectic one that admittedly makes a few concessions to modernity. Along with the aforementioned evocations, it includes an Aston Martin Vanquish, an Aston Martin Rapide, an Austin Healey 3000 MkII, an MG J2, a Rolls Royce Silver Cloud II Drophead, a Morgan 3 Wheeler, an Alpine A110 and a Land Rover Defender. Oh, there's also rally-prepared 1941 Chevrolet Coupe in which he did the 2019 Peking to Paris. And there's an Aston Martin DB9 Volante, an MGF and a couple of Mini Cooper Convertibles for tootling around Waiheke in.
"There are some good roads on the South Island in New Zealand, but a lot of them are dirt, which is fine for the rally car, but not great for classic cars in general," explains Barnes. "On top of that, you don't have events like the Goodwood Revival and the Concours de Elegance at Hampton Court in NZ, which is why I keep the majority of the cars in the UK," explains Barnes. "My partner Charlotte and I usually take the Blower and the Blue Train down to Goodwood with a party of friends for the Revival."
While Barnes likes to turn back the clock to the romance of an earlier age for his motoring adventures, his approach to financing them is entirely contemporary. Despite being in the fortunate position to pretty much be able to acquire any car he wants by purchasing it outright, Barnes has chosen to finance several of his cars through JBR Capital.
"I've financed the Blue Train, the Rolls Royce Blower and the K3. Financing with the current interest rates makes sense. It gives me a chance to spread a bit of the capital that I'm deploying in cars," explains Barnes. "Using finance intelligently lets me leverage capital and helps me create a more balanced portfolio of assets and business interests. Purchasing a portion of a car through finance gives me the freedom to reserve funds and buy something else if it comes up."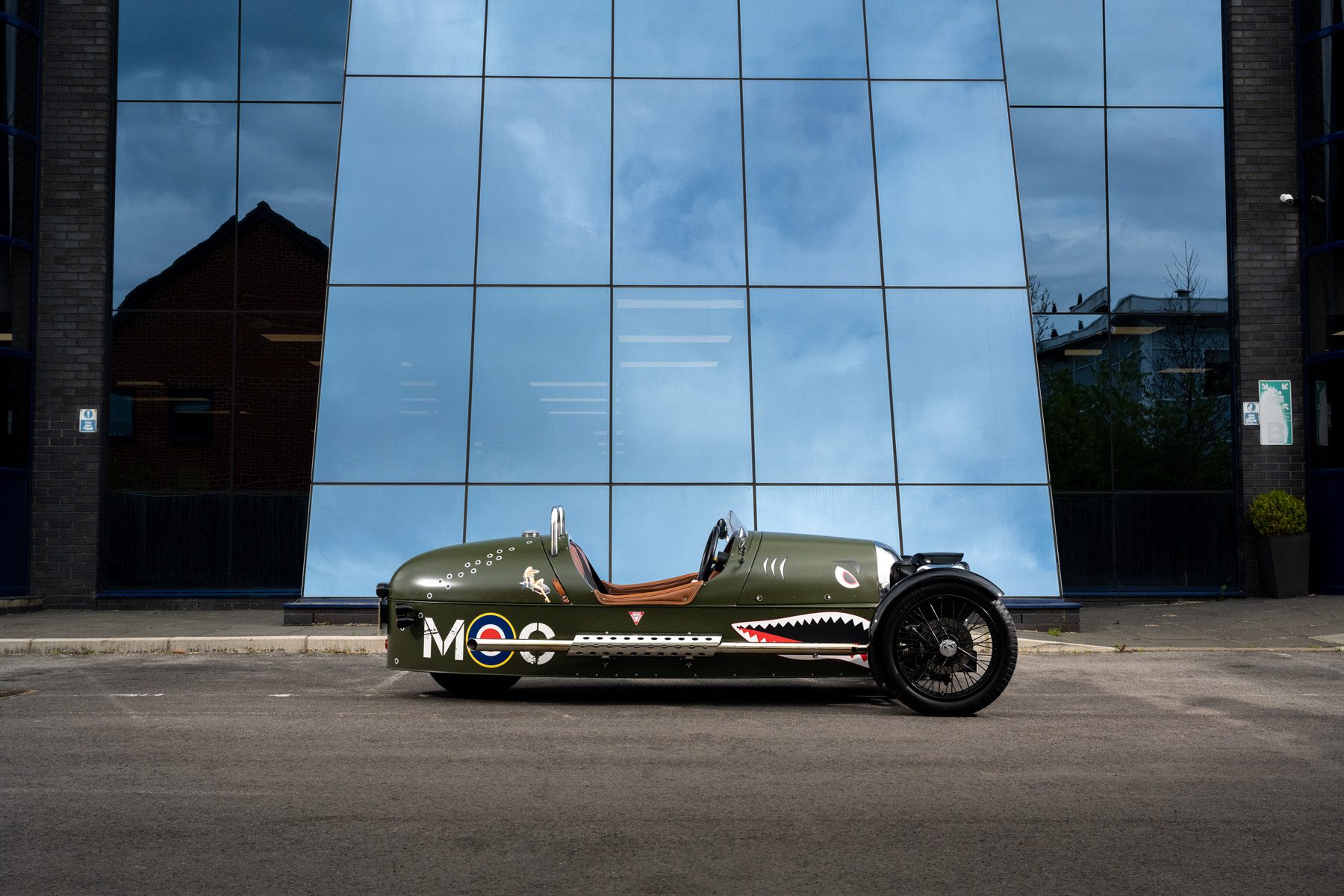 "The MG K3 scares the living daylights out of me every time I drive it. It's like a rocket on wheels."
Thanks to his background within the finance sector, Barnes can recognise organisations that are good at doing what they do, that are flexible and able to provide the sort of service that he needs. And those that aren't.
"I just researched who was out there in the market. My affairs are slightly complex living in the UK and NZ. Conventional funders often can't get their heads around complex affairs. But in fairness to the team at JBR Capital, they quickly got their heads around it. Now, when I am looking to acquire another vehicle, they are swift to give me the decision I need. You need to be able to have the confidence that when you're putting an offer down on a car, you're going to be able to see it through."
While there will always be another car to buy, Barnes admits he's conflicted over whether he will sell off any of his existing collection. "I used to own a Rolls Royce Ghost when I lived in Australia, which I wish I'd never sold. Every time I sell a classic car, I regret it."
However, there is one car that Barnes just might let go of – the MG K3 replica. "It was built as a racing car, and it scares the living daylights out of me every time I drive it. It's like a rocket on wheels. So maybe that one could go. And as the late great Australian media tycoon Kerry Packer used to say, 'Never fall in love with an asset!'"
Author: Angus Frazer
Photography: Rich Pearce
Special thanks to Universal Classic Cars for letting us use their storage facility.
* This is a narrative marketing piece arranged by JBR Capital Limited with one of its clients. The opinions discussed in this article reflect the circumstances and financial decisions of our client at the relevant times, which may not be suitable for your individual circumstances. Credit is subject to status. Applicants must be 18 or over.
At JBR Capital, we believe that people are more than just a credit score. We approach each loan on a case-by-case basis and go into considerable detail in our lending decisions. This allows us to consider more than just credit scores. Further information can be obtained from JBR Capital Limited, 773 Finchley Road, London, NW11 8DN. Authorised and regulated by the Financial Conduct Authority FCA Firm Reference Number 682493. Note that certain lending and agreements are not regulated by the Financial Conduct Authority – this will be made clear to you as part of any finance application process.