In these turbulent times, choosing the right car to put your money into can be a challenge. It doesn't have to be, though. Darren Selig, Founder and Chief Commercial Officer of JBR Capital, discusses future classics to buy in 2021.
Change is the only thing we can be sure of in life. We've all seen enough change in the past twelve months to last us several lifetimes, but that won't stop more coming. There is the small matter of how the world is going to shake out after Covid, and for car enthusiasts, there is another seismic event scheduled for 2030 with the ban on the sale of new petrol cars. So, what should you buy today that will still prove to be a canny addition to your collection a decade from now?
DeLorean has been much in the news lately, with the Belfast-built car celebrating its 40th anniversary this year and images of a new EV concept released. Now, don't worry, I am not suggesting for one minute that you put your money in a 1981, steel-bodied, underpowered DMC-12, but maybe the car that would suit our needs for this task is the time machine DeLorean from the 1985 movie starring Michael J. Fox, Back to the Future.
Even if you could just have one drive, you could either blast backwards three decades and snap up all the good stuff you know is going to appreciate splendidly by 2021, or you could go forward, see how the prices are looking by 2031 and then come back to now and purchase with future-proof certainty. That's a mere daydream, of course, but I believe in one method to help choose future classics back in the real world, and funnily enough, you could say it is rooted in a little bit of fantasy.
"I founded JBR Capital in 2015, and today, it remains the UK's only independent finance provider dedicated solely to high-end vehicle finance. JBR Capital offers bespoke specialist finance for modern-day cars, supercars, classic cars and historic cars to private individuals and businesses, and I am fortunate to be supported by a dedicated and passionate forty-strong team."
Everyone talks about the poster of the car on the bedroom wall. Those Athena prints of icons like the Ferrari F40, Lamborghini Countach and Porsche 959 lovingly Blu Tacked in place soon grew tatty, but the works of automotive art they depicted never lost their lustre and went on to accelerate in value.
For me, it was the Ferrari Enzo, not, I hasten to add, because I had a poster of it in my bedroom at the age of 10 — that was actually the Countach — but because it was the first car I financed when I came into the market in 2003. Since then, I have helped collectors acquire more than 20 of the 399 Enzos built.
It's still a thrill every time I help someone finance a car, whether it is their first significant purchase or the latest addition to an exquisite collection. I founded JBR Capital in 2015, and today, it remains the UK's only independent finance provider dedicated solely to high-end vehicle finance. JBR Capital offers bespoke specialist finance for modern-day cars, supercars, classic cars and historic cars to private individuals and businesses, and I am fortunate to be supported by a dedicated and passionate forty-strong team, all highly adept at finding the correct finance package for each customer to put them in the car they desire.
As you can imagine, we all have very different opinions on what the perfect supercar is, but for me, it is, and always will be, the Enzo. Powered by a 650bhp V12, designed by Pininfarina's Ken Okuyama and developed by Michael Schumacher, the Enzo holds a very special place in my heart, but crucially, it also makes sense to the head. With a list price of £450,000 when new, today, a Ferrari Enzo commands a premium of up to £2 million. The Enzo is an extraordinary car and very much a modern classic that looks set to continue to hold enormous appeal, and value, even when all supercars are plug-ins. It's also a car we can learn valuable lessons from, too, to determine what will do well in the future.
As with any classic, the checklist to watch for is as follows: impeccable providence and history, low production runs, class-leading credentials and iconic status are future success hallmarks, but in the current market, we need to choose very wisely indeed as there is far more choice than ever. Many buyers have had their fingers burned over the last 12 months in the supercar market, faced with steep depreciation on models that are produced in their thousands and are not as 'special' as their makers would otherwise claim.
That's why we've put together our own 'future- proof famous five'. Ranging from £100,000 to £500,000 (plus one 'money no object' choice), these cars are all genuinely special and should continue to be held in high regard come 2030.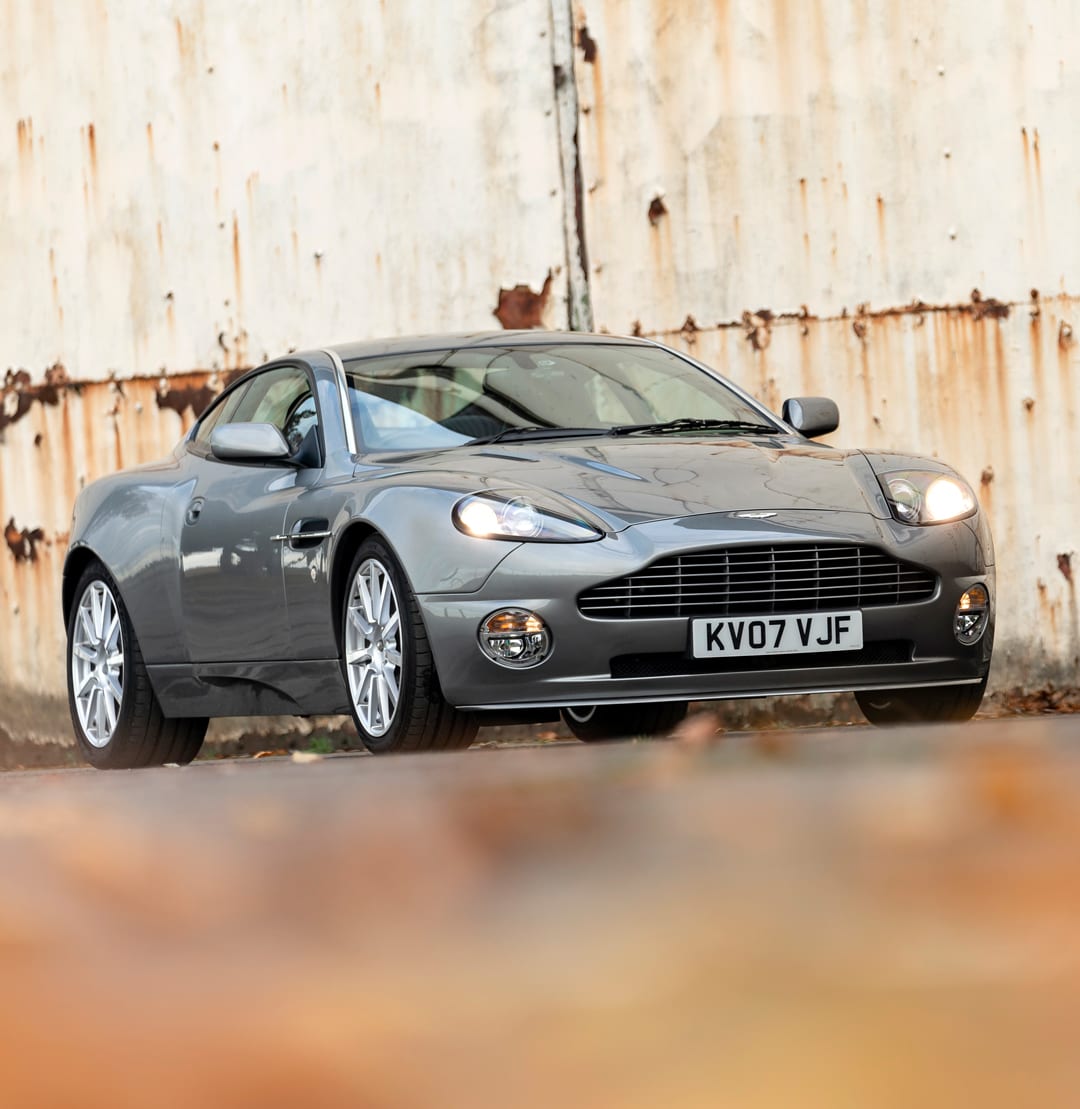 1. Aston Martin Vanquish S (£120,000)
With no disrespect to Michael J. Fox, none of the offerings from the Back to the Future trilogy is something I want to settle into on Boxing Day. A good Bond film is another matter, though. Almost all Bond films are cool, and Bond's cars (apart from when he went all Mondeo man) are cool too, especially so when they carry an Aston Martin badge. Bond drove an Aston Martin V12 Vanquish in Die Another Day in 2002. That car's design, by Ian Callum, has, in my eyes, never been bettered. The model is also notable as it represents the end of an era as the last of the genuine, hand-built, Newport Pagnell cars. The pick of the crop is the slightly later S variant, sold between 2004 and 2007, but it needs to be one with an official Aston Martin Works six-speed manual gearbox conversion.
The manual gearbox replaced the self-shifting semi-automatic transmission, transforming the driving experience and enhancing the value. They are a scarce commodity, so it may take a special mission to hunt one down.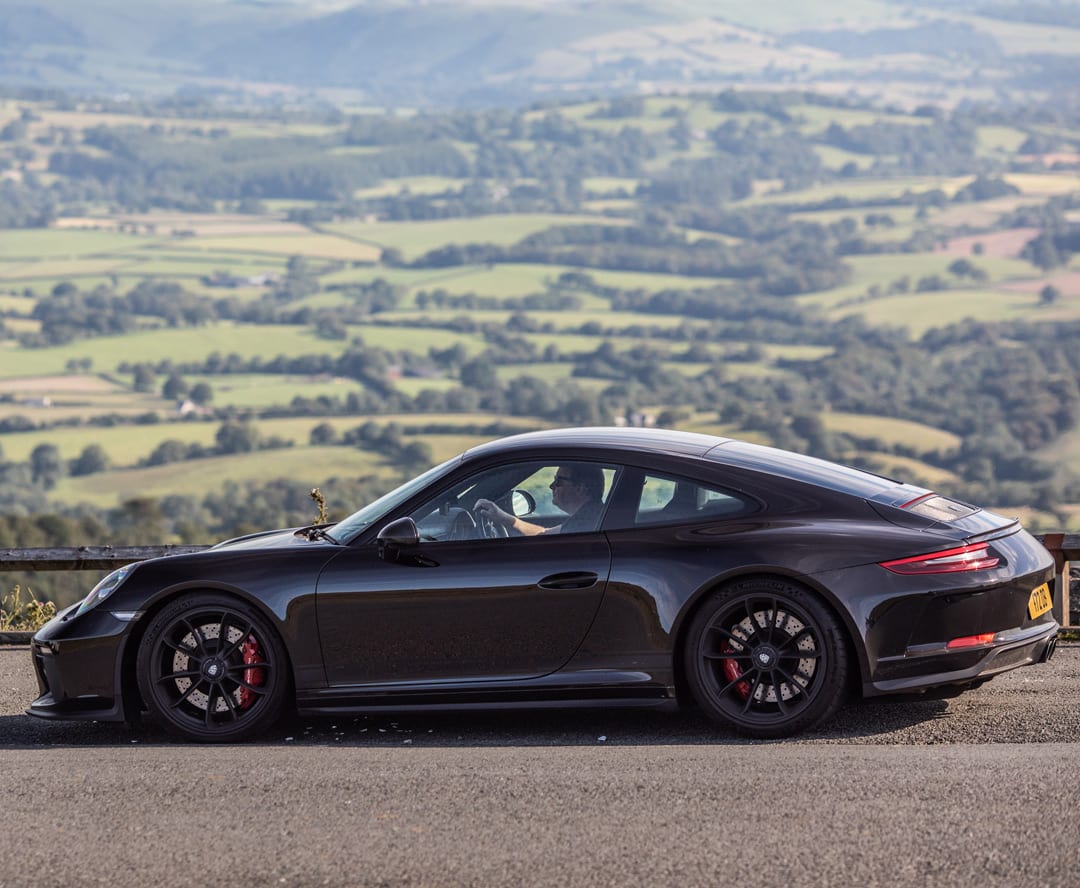 2. Porsche 911 (991) GT3 Touring (£190,000)
Sometimes, less is more, and the Porsche 911 GT3 Touring launched at the 2017 Frankfurt Motor Show illustrates that theory beautifully. From the outside, it is essentially a GT3, but without the large track-focused rear spoiler, although it is still equipped with a speed-variable spoiler like the 911 Carrera. Inside, the cabin is similarly subtly styled, with leather and cloth proving sufficient to deliver purist appeal without the need for swathes of Alcantara. There is nothing paired back about the driving experience, though, with the GT3 Touring powered by the same ballistic sounding, 494bhp 4.0-litre flat-six as the big-winged GT3, made all the sweeter thanks to the car's standard six-speed manual gearbox. Seen as the spiritual successor to the 1973 911 Carrera RS, the 911 GT3 Touring is also similar in nature to a much more recent ancestor, the limited-edition 911 R from 2016. That car's values rocketed the moment it left the dealership, and although the Touring isn't a limited edition model, it looks set to follow a similarly impressive trajectory.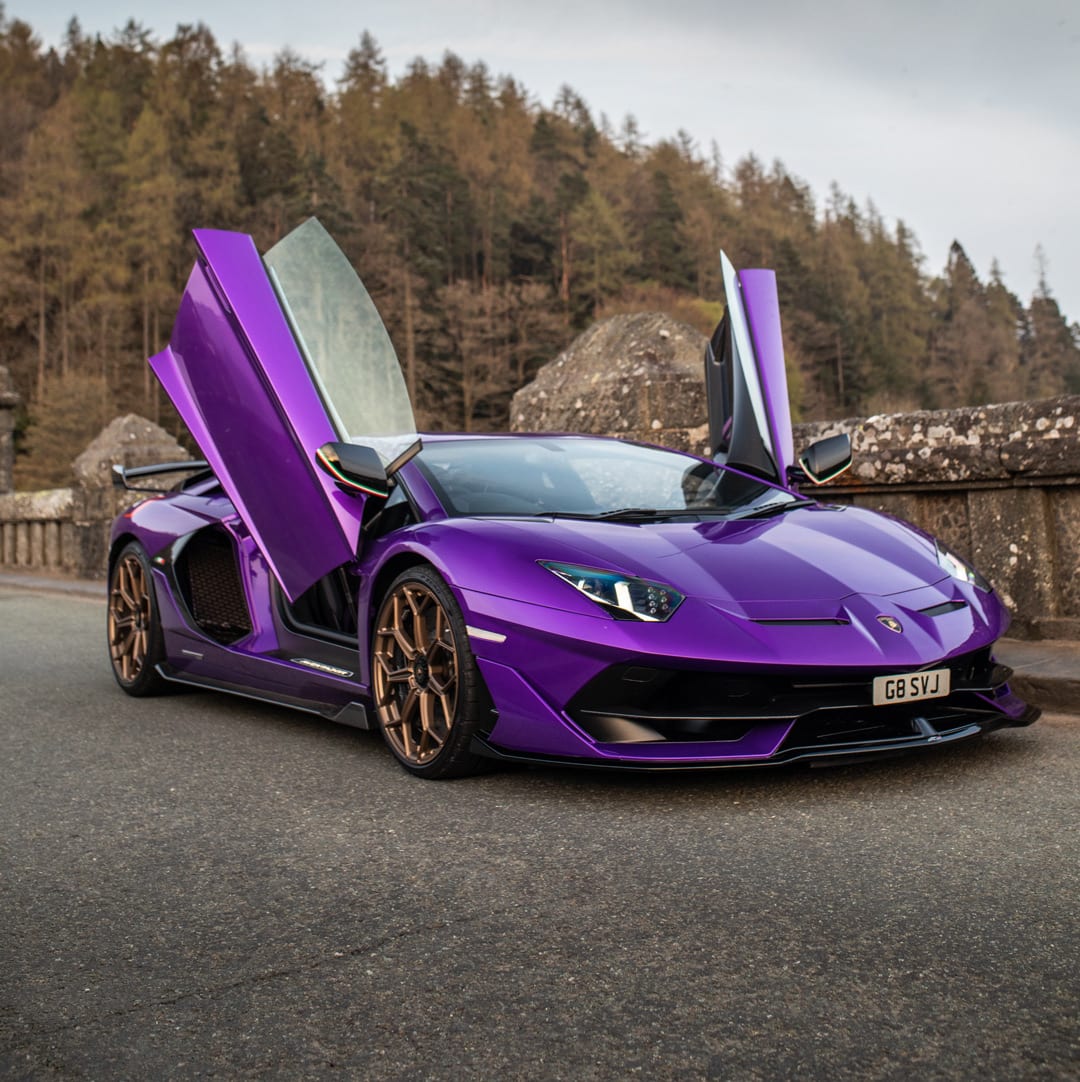 3. Lamborghini Aventador SVJ
(£350,000)
In a future dystopian world of pure electrification, where a gallon of petrol is more prized than a bar of gold, will any car personify the fearsome, hedonistic nature of the bygone age of non-digital, carbon-based motoring than a Lamborghini Aventador SVJ? For ultra-exclusivity, seek out the extensively carbon fibre-finished SVJ 63, of which only 63 were produced. Carrying one of most revered badges in the Sant'Agata factory's history, the Aventador SVJ boasts a gloriously old-school, un-electrified V12 engine, a limited production run of 800 and a Nürburgring lap record. This most fearsome version of Lamborghini's Aventador positively rails against the coming of the new age, and for that, people will love it for many decades to come.
4. Ferrari 458 Speciale Aperta (£475,000)
Once upon a time, you could buy pretty much any Ferrari and expect it to hold its value solidly in years to come, but those days are long gone. Now, around 8,400 models adorned with the iconic prancing horse badge leave the factory in Maranello each year, which means Ferrari can be considered a volume player, so the trick to successful investing is to seek out models built to a limited number. The 458 Speciale A is a prime example. The A stands for Aperta — Italian for open — and just 499 examples of this naturally- aspirated V8 convertible were built between 2014 and 2015.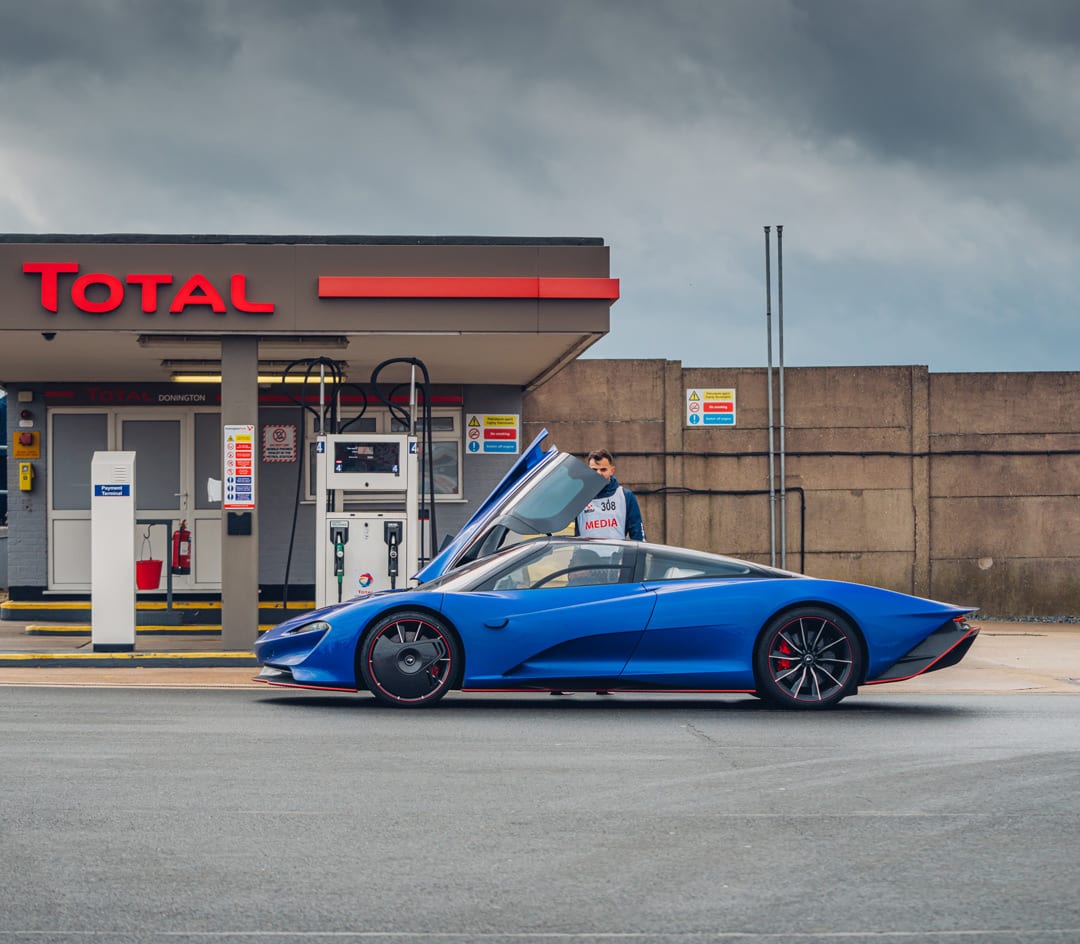 5. McLaren Speedtail (£2.1 million)
The achingly beautiful McLaren Speedtail is, of course, a descendent of the epoch-making McLaren F1. If only you could pop back in time to 1992, purchase one of those Gordon Murraydesigned wonders for £540,000 and then park it in a garage for the next 28 years, you could easily buy all the cars on this list, a climate-controlled barn to keep them in and a race track to drive them on. Today, with the right collectors bidding, a McLaren F1 could well reach £16 million — a price increase of almost 1000%. Will its 250mph Speedtail descendant with its 1,055bhp hybrid powertrain achieve such dizzying heights three decades from now for those who can afford the £2.1 million price tag? Based on its beguiling looks, utterly devoid of ungainly wings, I really wouldn't rule it out.