Silverstone Auctions kicked off Q3 with its highest grossing sale to date; the live online auction generating £15.8 million and a 76% sell-through rate. Top lot was a right-hand drive 1972 Lamborghini Miura SV in Rossa Corsa which fetched £1,912,500 (est. £1.8-2.4m). A gradual easing of the UK's lockdown restrictions saw Historics host its first auction open to the public since March, with a brace of Aston Martins heading the big-ticket sales. A Glacier Blue 1964 DB5 that had been restored in 2013 sold for £560,000 (est. £540-640k), and a 1965 example in Goodwood Green, refreshed 30 years ago, achieved £525,000 (est. £570-650k).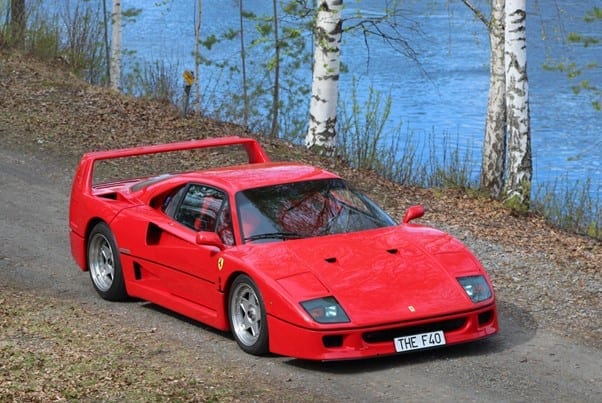 Ferrari F40 – Courtesy of Artcurial
Both the Mercedes-Benz 300 SLs on offer at Artcurial's Monaco sale went to new owners; a 38,000-mile Gullwing at €1,416,000 (est. €1.2-1.4m), and a recently-restored Roadster at €858,240 (est. €800k-1m), while a three-owner 30,660-km 1990 Ferrari F40 made a mid-estimate €959,560.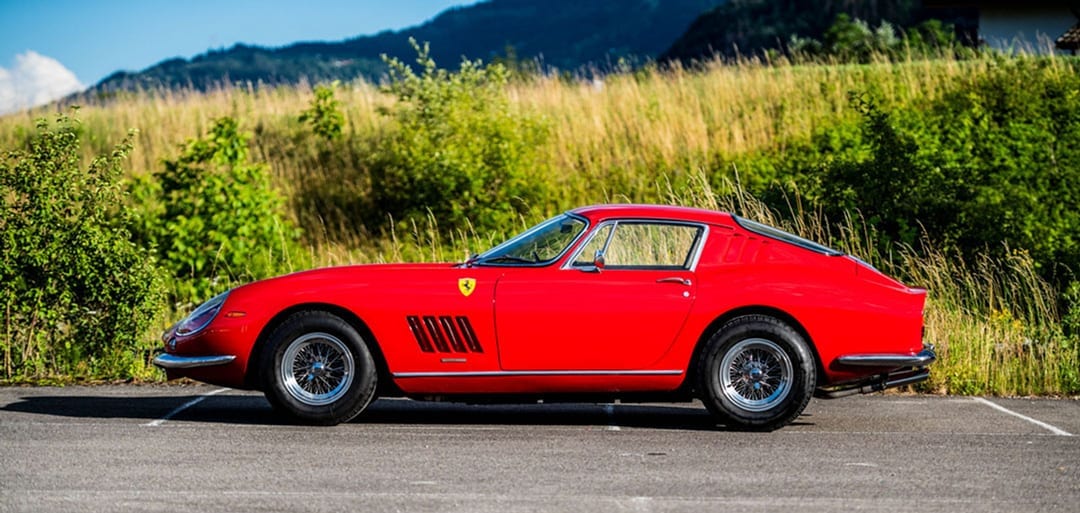 Ferrari 275 GTB Alloy – ©2020 Courtesy of RM Sotheby's
The eight-car Richoz Collection was 100% sold at RM Sotheby's European Summer Auction, where the star attraction was a one-of-60 1966 Ferrari 275 GTB Alloy at €1,430,000 (est. €1.7-1.9m). The collection's 1970 Ferrari 365 GTB/4 Daytona went for €434,500 (est. €400-500k), and the 1977 Le Mans class-winning Inaltera LM GTP brought €374,000 (est. €450-550k).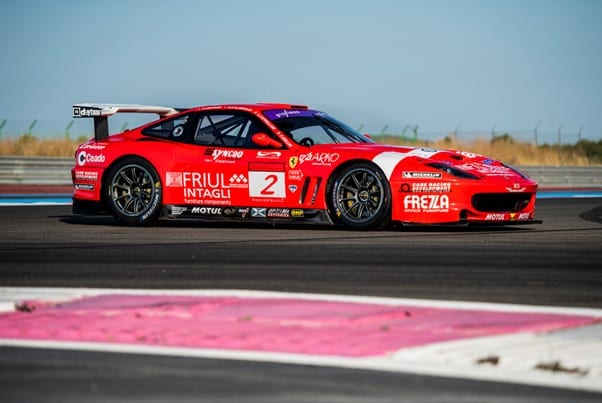 Ferrari 550 GT1- Remi Dargegen ©2020 Courtesy of RM Sotheby's
The cancellation of August's Monterey Car Week in the US forced the Big Three (RM Sotheby's, Bonhams and Gooding & Co) to shift their sales to timed and live online platforms. Understandably, their catalogues were significantly down on last year, when the entries totalled some $385m. Bragging rights went to RM Sotheby's who set a new world record for the highest price achieved at an online-only sale; the 2004 FIA GT Championship-winning Ferrari 550 GT1 taking $4,290,000 (est. $3.85-4.85m).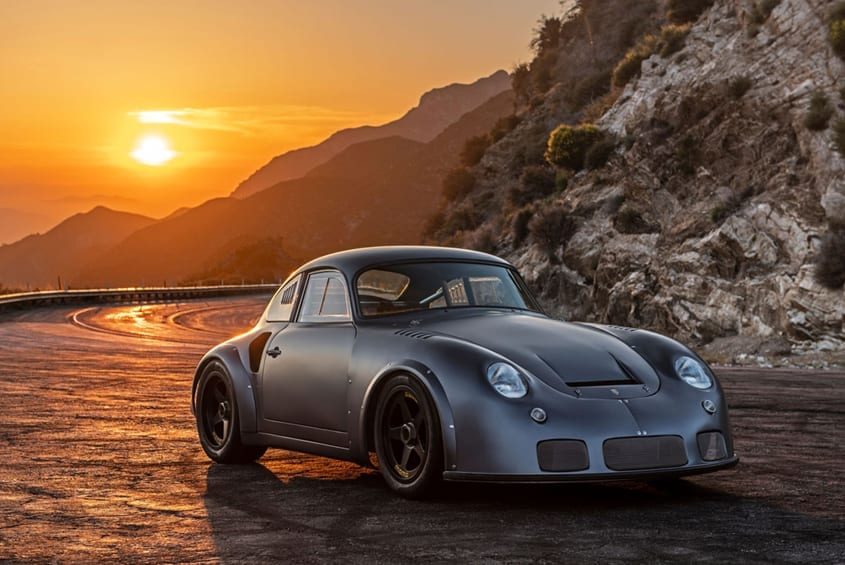 Porsche MOMO 356 RSR Outlaw by Emory – Drew Phillips ©2020 Courtesy of RM Sotheby's
RM also found a new home for a unique 1960 Porsche MOMO 356 RSR Outlaw, the result of a collaboration between MOMO and Emory Motorsports, which smashed its $450-650k guide, selling for $858,000. An ex-Bob Holbert 1959 Porsche 718 RSK wound up as the top seller over at Bonhams, making $2,232,500 (estimate $2.8-3.2m). Meanwhile Gooding & Company's six-carb 1966 Ferrari 275 GTB briefly held the record for the most expensive car sold at an online auction when it realised a mid-estimate $3,080,000.
Bugatti Type 59 Sports – © Glenmarch
Gooding's eagerly awaited Passion of a Lifetime sale played out to a select audience of in-room bidders at Hampton Court Palace in September, with all but one of the 15 cars from the single-owner collection changing hands and generating an impressive £34 million sale total. The catalogue cover star, an ex-King Leopold III of Belgium 1934 Bugatti Type 59 Sports with outstanding provenance and competition history, set a new world auction record for the marque, selling for £9,535,000. Other highlights included the ex-Earl Howe 1937 Bugatti Type 57 S Atalante at £7,855,000, and a dry-sump 1971 Lamborghini Miura SV, finished in Oro Metallizzato, which attracted spirited bidding, finally hammered away for £3,207,000 (estimate £1.6-2m).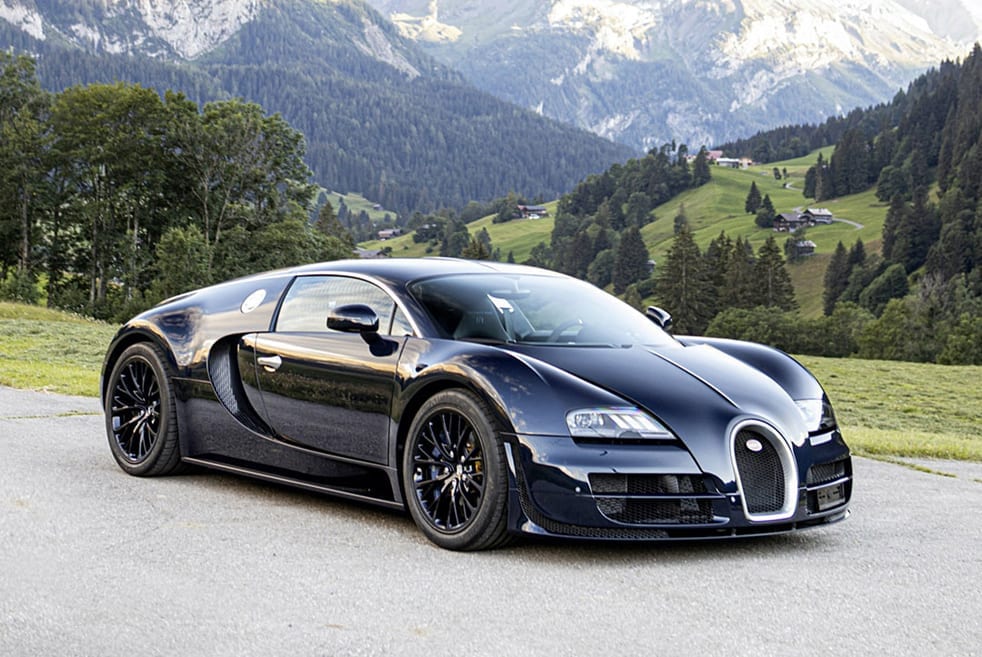 Bugatti Veyron 16.4 Super Sport – © Bonhams
Bonhams returned to the Bonmont Golf and Country Club overlooking Lake Geneva for a sale of hypercars and classics in September. Held with the public in attendance for the first time since its pre-COVID Paris sale in February, a one-owner 693-km 2012 Bugatti Veyron 16.4 Super Sport topped the results, selling for a mid-estimate CHF1,840,000 to an in-room bidder. Even rarer still was a one-of-25 2007 Gemballa Mirage GT, listed at CHF600-800k, which raised CHF669,300 on the day.
Visit Glenmarch to view the full auction results and upcoming sales
TOP 20 RESULTS: JULY – SEPTEMBER 2020
| | | | | | |
| --- | --- | --- | --- | --- | --- |
| Car | Estimate | Result | Auction House | Location | Date |
| Bugatti Type 59 Sports | In Excess of £10m | £9,535,000 | Gooding & Company | Hampton Court, UK | September |
| Bugatti Type 57 S Atalante | In Excess of £7m | £7,855,000 | Gooding & Company | Hampton Court, UK | September |
| Bugatti Type 35 C Grand Prix | In Excess of £3m | £3,935,000 | Gooding & Company | Hampton Court, UK | September |
| Ferrari 550 GT1 Prodrive | $3.85-4.85m | $4,290,000 | RM Sotheby's | Online, USA | August |
| Lamborghini Miura SV Speciale | £1.6-2m | £3,207,000 | Gooding & Company | Hampton Court, UK | September |
| Aston Martin DB3S | £3-4m | £3,011,000 | Gooding & Company | Hampton Court, UK | September |
| Ferrari 275 GTB/6C Long Nose | $2.75-3.25m | $3,080,000 | Gooding & Company | Online, USA | August |
| Lamborghini Miura SV | £1.8-2.4m | £1,912,500 | Silverstone Auctions | Online, UK | July |
| Ferrari Enzo | $2.2-2.6m | $2,354,000 | Gooding & Company | Online, USA | August |
| Porsche 718 RSK | $2.8-3.2m | $2,232,500 | Bonhams | Los Angeles, USA | August |
| Ferrari F50 | $2.2-2.6m | $2,134,000 | Gooding & Company | Online, USA | August |
| Aston Martin Ulster | £1.6-2.2m | £1,583,000 | Gooding & Company | Hampton Court, UK | September |
| Bugatti Veyron 16.4 Super Sport | CHF1.6-2.1m | CHF1,840,000 | Bonhams | Chéserex, Switzerland | September |
| Ferrari 275 GTB | $1.8-2m | $1,980,000 | RM Sotheby's | Online, USA | August |
| Pagani Huayra | $1.8-2m | $1,848,000 | RM Sotheby's | Online, USA | August |
| Bugatti Veyron 16.4 Grand Sport Vitesse | $1.8-2.1 | $1,750,000 | Bonhams | Los Angeles, USA | August |
| Ferrari 275 GTB Alloy | €1.7-1.9m | € 1,430,000 | RM Sotheby's | Online, UK | July |
| Mercedes-Benz 300 SL Gullwing | €1.2-1.4m | € 1,416,000 | Artcurial | Monaco | July |
| Vauxhall 30/98 OE-Type Wensum | £800k-1.2m | £1,247,000 | Gooding & Company | Hampton Court, UK | September |
| Ferrari F40 | $1.25-1.5 | $1,628,000 | Gooding & Company | Online, USA | August |