This year's Amelia Island sales were the final top-tier 'physical' auctions to take place in the US, before the coronavirus pandemic forced auction houses across the globe to cancel or re-schedule sales and adopt an online approach. Bonhams topped the results with a 1932 Bugatti Type 55 Super Sport from the Estate of Dean S. Edmonds Jr. selling for $7,100,000 (est. $6.5-9.5m). RM Sotheby's found new homes for 94% of its 154-lot entry, including a 1,700-mile 2003 Ferrari Enzo at $2,782,500 (est. $2.75-3m), while Gooding & Co posted a sale total of $20.78 million and a 93% sell-through rate.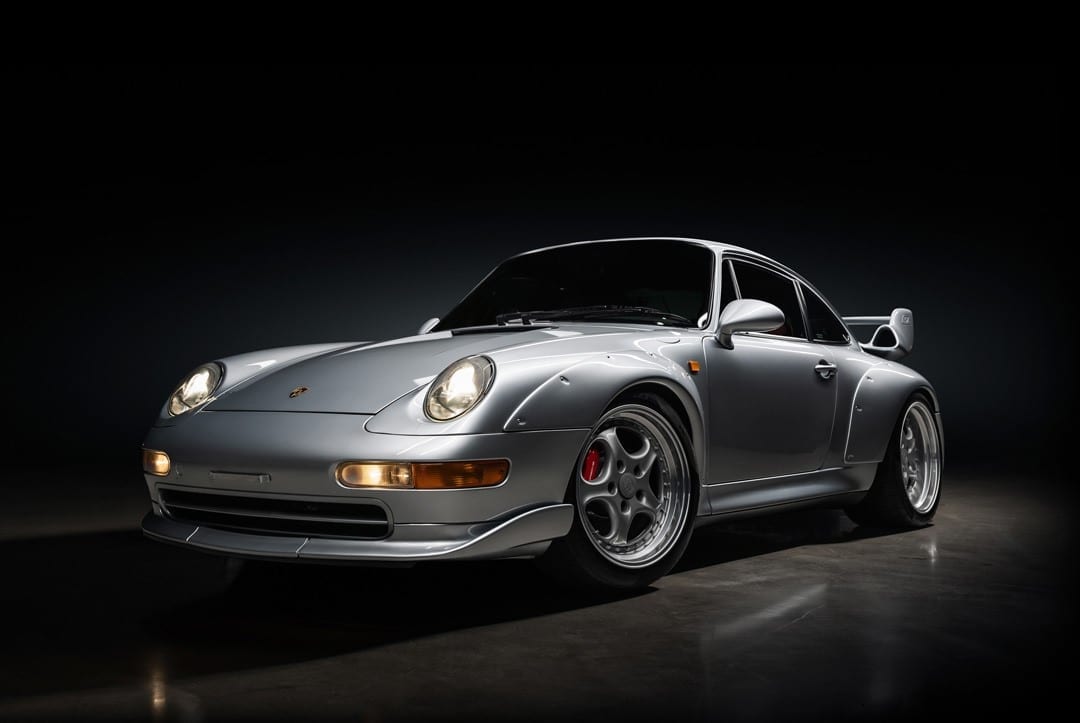 Porsche 911 GT2- Jeremy Cliff ©2020 Courtesy of RM Sotheby's
RM Sotheby's two-day South Florida sale, due to be held at Palm Beach International Raceway, was moved to their timed 'Online Only' platform as lockdown restrictions increased. Bidding opened on the mammoth 259-car catalogue on 20 March with lots closing in a staggered format from 25 to 28 March. Top seller was a 30,113-km 1996 Porsche 911 GT2 which changed hands for $891,000 (est. $950k-1.1m). RM Sotheby's reported $13.7 million in sales, with an encouraging sell-through rate of 69% given the last minute change in format.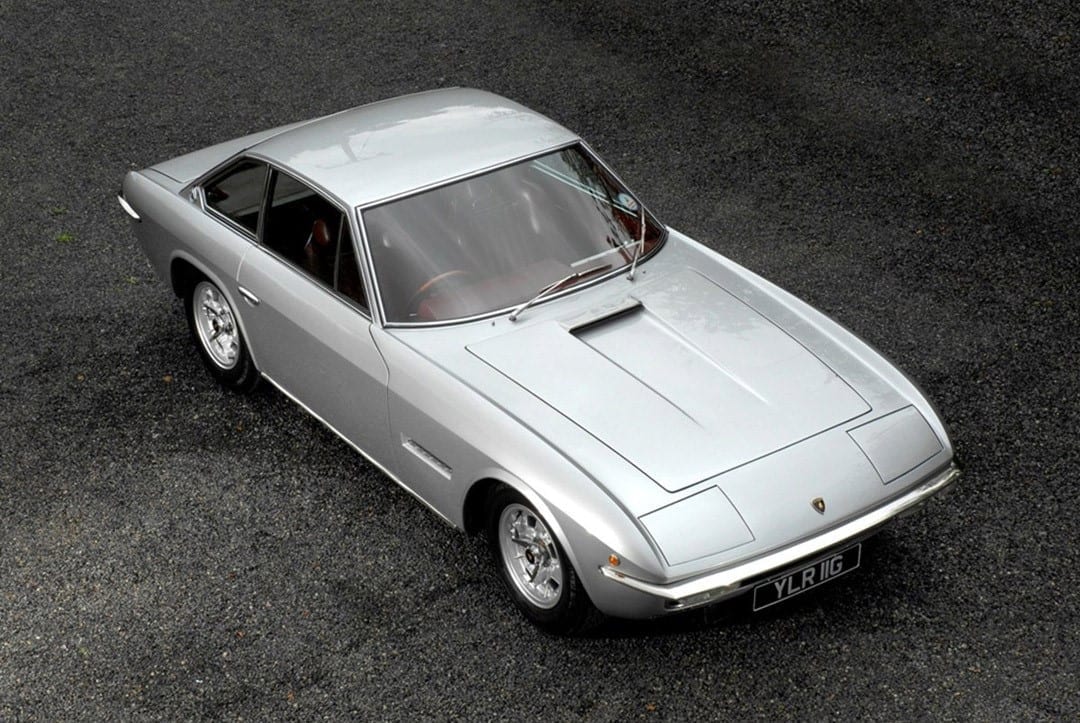 Lamborghini Islero S – ©Historics
In the UK, Brightwells and Historics's early March sales were successfully concluded pre-lockdown – Brightwells achieving a respectable 78% sell-through rate, with Historics reporting 70%. Notable results at Historics' Ascot sale included a 1969 Lamborghini Islero S, driven by Roger Moore in The Man Who Haunted Himself, which fetched an above-estimate £296,800.
With Duxford's Imperial War Museum shutting its doors in the run-up to H&H's planned auction, the hastily reconfigured 'closed' event on 18 March did well to generate a 60% sale rate and a £2.3 million sale total. Bonhams was less fortunate; the cancellation of the Goodwood Members' Meeting reduced its auction to a sale by private treaty at the 11th hour. Meanwhile, Classic Car Auctions ran a 16-day timed online auction in place of the sale it was scheduled to hold at the NEC's cancelled Classic Car & Restoration Show. Despite the challenging circumstances, leaving CCA little time to set up a platform for its first ever timed auction, the sale generated £1.7 million and a 61% sell-through rate.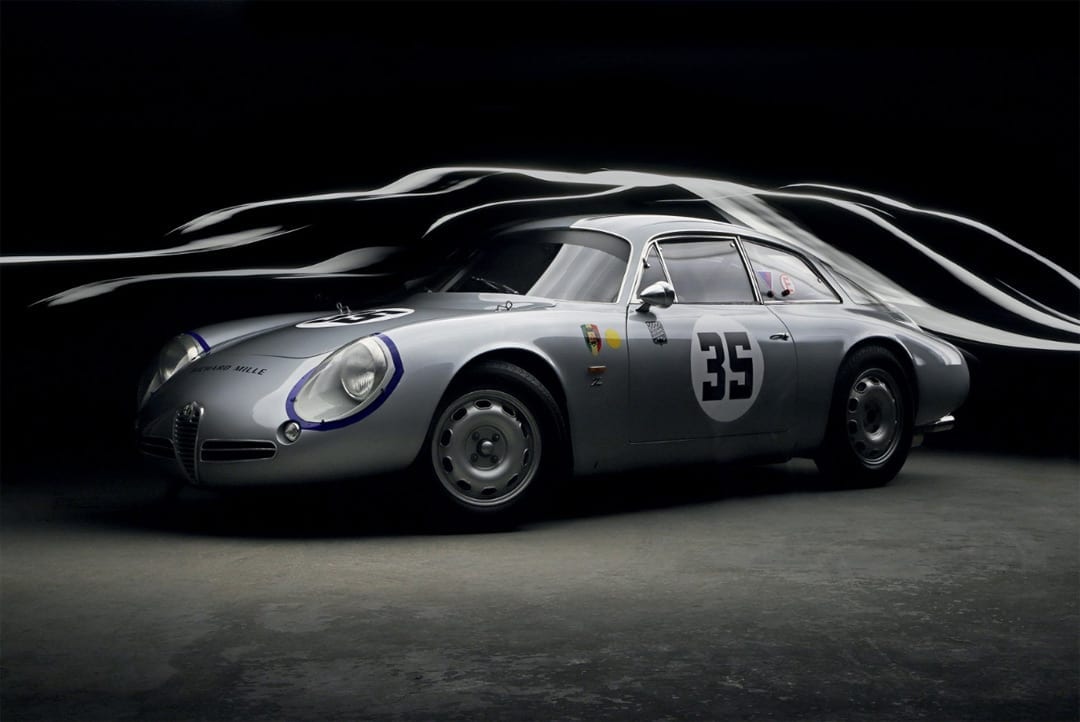 Alfa Romeo Giulietta SZ2- ©Aguttes
Aguttes managed to get their Paris sale underway on 15 March, only hours after the French government announced further measures to combat the spread of COVID-19. A necessary change in format saw the auction take place behind closed doors, with bids online and by phone, resulting in a creditable 62% sell-through rate with just under €2.6 million in total sales. Top performer was the catalogue cover star, a 1962 Alfa Romeo Giulietta SZ2 'Coda Tronca', hammered away for €670,380 (est. €550-750k). Part of a collection offered from the late Jean Brandenburg, its period competition history included Le Mans, Nürburgring 1000km and the Targa Florio.
Oldtimer Galerie hosted its season opening sale on 28 March at its Swiss HQ, playing out behind closed doors with a livestream supporting online and telephone bidders. An initial sell-through rate of 62% rose to 82% after post-auction negotiations for under-reserve bids were agreed, generating a sale total of CHF2.09 million.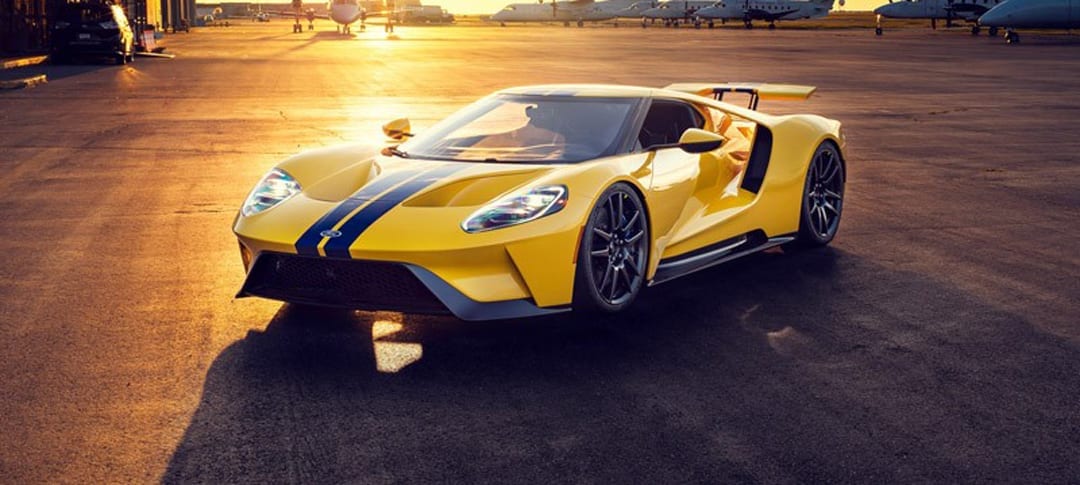 Ford GT – Kevin Uy ©2020 Courtesy of RM Sotheby's
April's calendar was decimated as auction houses pulled sale dates and focused their efforts on May and beyond. RM Sotheby's set a new benchmark for the highest price achieved at an online only collector car auction when a two-owner 1,250-mile 2003 Ferrari Enzo sold for $2,640,000 (est. $2.6-2.9m) at its May timed-auction. Other highlights included a 23,500-km 1985 Ferrari 288 GTO at $2,310,000 (est. $2.2-2.4m) and a 2017 Ford GT with 1,471 miles at $836,000 (est. $850-950k).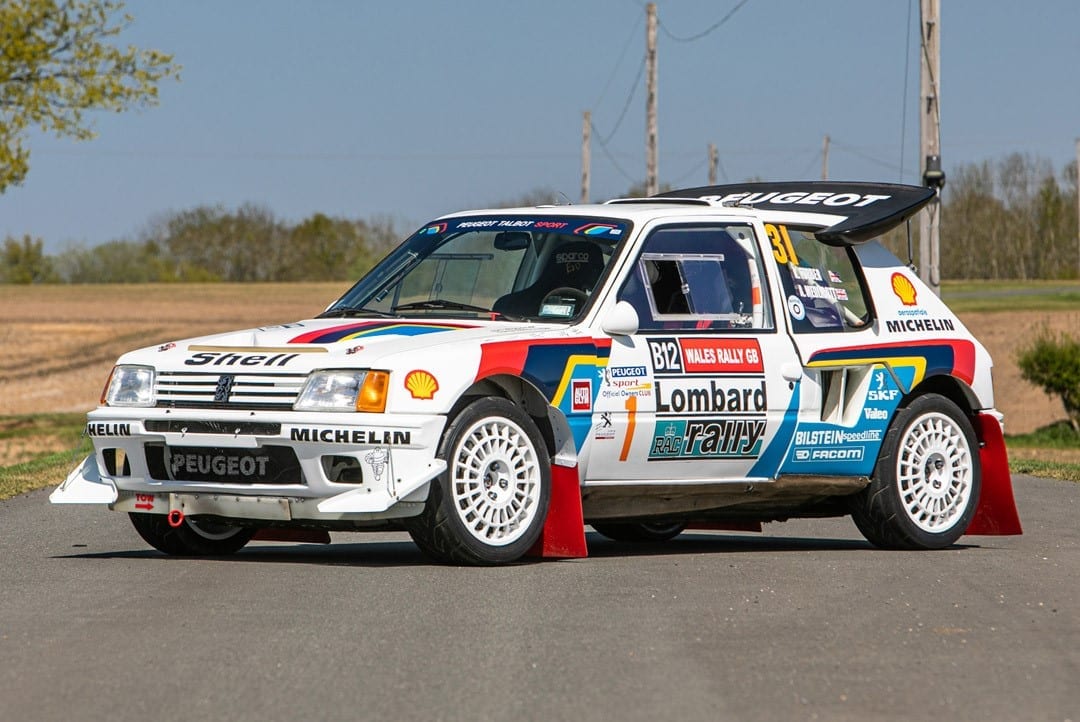 Peugeot 205 Turbo 16 – ©Silverstone Auctions
May's auction results showed improving sell-through rates in the UK and mainland Europe as the major auction houses fine-tuned their online sales – and, in some cases, were no doubt helped by the slight easing of restrictions allowing viewings by appointment.
Silverstone Auctions sold an outstanding 89% of the cars on offer at its first live online auction on 23 May generating a sale total of £4.64 million, with spirited bidding pushing several lots way over estimate. A tool-room copy Jaguar D-Type achieved the highest price of the day at £390,500, blitzing its £225,000 – 275,000 guide; while a Peugeot 205 Turbo 16 went for £336,600 (est. £260-290k), and a 1971 Porsche 911 2.7 RS Recreation with an estimate of £75,000 – 90,000 attracted strong interest on the phones and online, selling for a remarkable £161,700.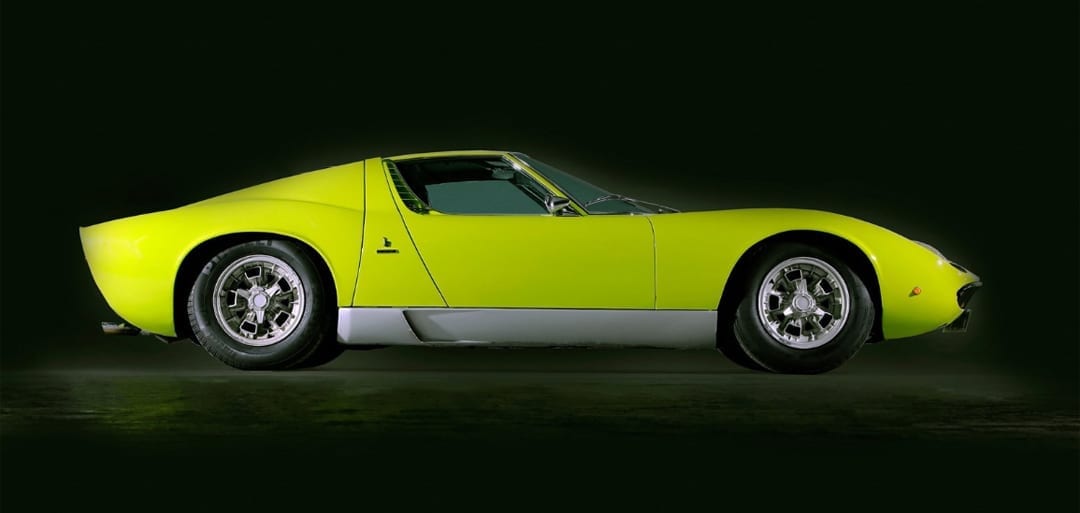 Lamborghini Miura S – ©Osenat
A 1969 Lamborghini Miura S, last seen on Osenat's stand at Rétromobile earlier in the year, went under the hammer in Fontainebleau on 27 May, bringing a well-deserved €844,500 (estimate €700k-1m). Chassis 4332 helping the French auction house realise a €2.5 million sale total and an 80% sell-through rate.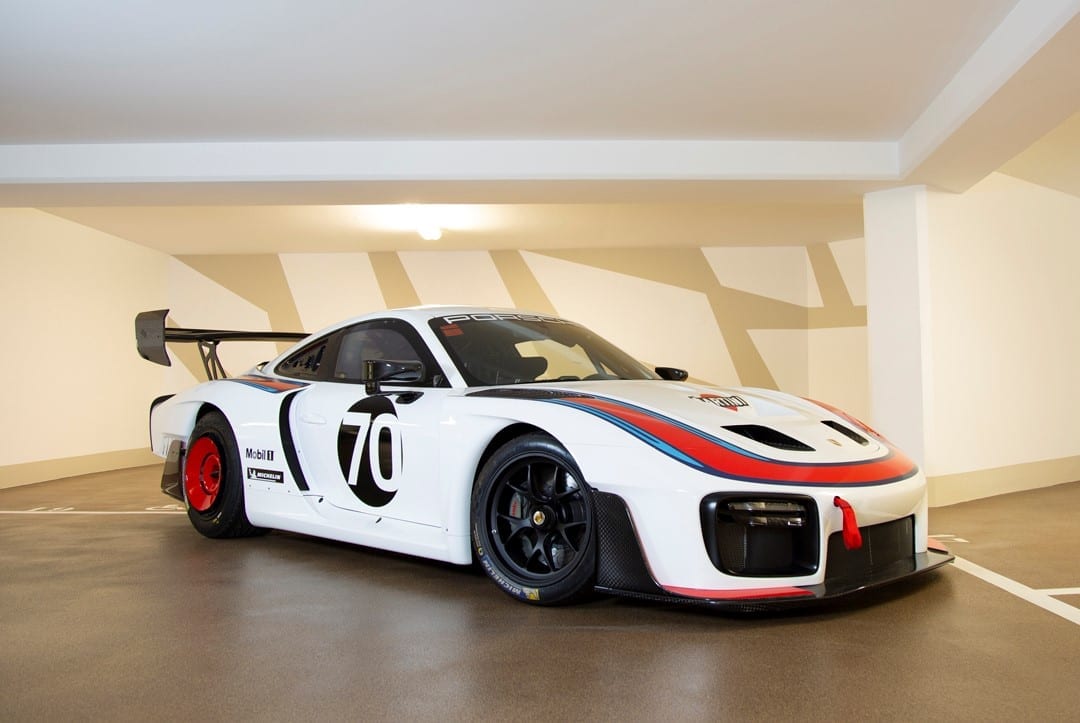 Porsche 935 – Raphael Belly ©2020 Courtesy of RM Sotheby's
Star attraction at June's auctions was a Martini-wrapped 2020 Porsche 935, hammered away at RM Sotheby's timed-online European sale for a mid-estimate €1,320,000. The second of only 77 examples built, the 700bhp track-only 935 displayed delivery mileage having remained unused in storage with its Monaco-based owner from new. RM's auction included the 94-car 'no reserve' Petitjean Collection, which pushed the two-day sale towards a combined 91% sell-through rate and a €19.2 million total.
Among the UK auction houses, Classic Car Auctions posted an impressive 90% sell-through rate and a £2 million total at its 27 June online sale, headed by a brace of Jaguar E-Type Roadsters. Anglia Car Auctions also reported 90% of their cars sold, and SWVA achieved a phenomenal 99% sell-through rate, with only one of the 99 cars failing to attract a buyer.
Visit Glenmarch to view the full auction results and upcoming sales.
TOP 10 UK RESULTS: MARCH-JUNE 2020
| | | | | | |
| --- | --- | --- | --- | --- | --- |
| Car | Estimate | Result | Auction House | Location | Date |
| Jaguar D-Type Recreation | £225-275k | £390,500 | Silverstone Auctions | Online | May |
| Peugeot 205 Turbo 16 Group B | £260-290k | £336,600 | Silverstone Auctions | Online | May |
| Aston Martin DB6 | £279-320k | £310,000 | Historics | Ascot | March |
| Ford GT40 | £325-375k | £308,000 | Silverstone Auctions | Online | May |
| Lamborghini Islero S | £270-285K | £296,800 | Historics | Ascot | March |
| Lagonda LG6 Drophead Coupe | £200-250 | £204,750 | H&H | Online | March |
| Rolls-Royce Phantom Coupe | £115-130k | £190,400 | Historics | Ascot | March |
| Ferrari 512 BBi | £175-220k | £189,200 | Silverstone Auctions | Online | May |
| Lagonda M45 T7 Tourer | £100-120K | £184,500 | H&H | Online | June |
| Bentley 3 Litre Speed Model Tourer | £165-185K | £174,375 | H&H | Online | March |
TOP 10 EUROPEAN RESULTS: MARCH-JUNE 2020
| | | | | | |
| --- | --- | --- | --- | --- | --- |
| Car | Estimate | Result | Auction House | Location | Date |
| Porsche 935 | €1.275-1.375m | € 1,320,000 | RM Sotheby's | Online | June |
| Lamborghini Miura S | €700k-1m | € 844,500 | Osenat | France | May |
| Bugatti Type 57 Cabriolet | €750-850k | € 770,000 | RM Sotheby's | Online | June |
| Mercedes-Benz 300 SL Roadster | €800k-1.1m | € 759,000 | RM Sotheby's | Online | June |
| Lamborghini Miura | €700-800k | € 715,000 | RM Sotheby's | Online | June |
| Porsche 904 Carrera GTS | €700-900k | € 693,000 | RM Sotheby's | Online | June |
| RUF CTR2 Sport | €640-720k | € 682,000 | RM Sotheby's | Online | June |
| Alfa Romeo Giulietta SZ2 | €550-750k | € 670,380 | Aguttes | Online | March |
| Aston Martin DB6 Volante | €550-650k | € 627,000 | RM Sotheby's | Online | June |
| Lamborghini Countach LP400 S | €400-500k | € 451,000 | RM Sotheby's | Online | June |
TOP 10 US RESULTS: MARCH-JUNE 2020
| | | | | | |
| --- | --- | --- | --- | --- | --- |
| Car | Estimate | Result | Auction House | Location | Date |
| Bugatti Type 55 Super Sport Roadster | $6.5-9.5m | $7,100,000 | Bonhams | Amelia Island | March |
| Renault Type AI 35/45HP Vanderbilt Racer | not given | $3,332,500 | Bonhams | Amelia Island | March |
| Ferrari Enzo | $2.75-3m | $2,782,500 | RM Sotheby's | Amelia Island | March |
| Ferrari Enzo | $2.6-2.9m | $2,640,000 | RM Sotheby's | Online | May |
| Ferrari 288 GTO | $2.2-2.4m | $2,310,000 | RM Sotheby's | Online | May |
| Rolls-Royce 40/50hp Silver Ghost | $2.7-3.5m | $2,205,000 | Gooding & Co | Amelia Island | March |
| Bugatti Type 57 Cabriolet | $1.5-2m | $1,655,000 | RM Sotheby's | Amelia Island | March |
| Ferrari 250 GT/L 'Lusso' | $1.3-1.6m | $1,600,000 | RM Sotheby's | Amelia Island | March |
| Ferrari 330 GTS | $1.8-2.2m | $1,475,000 | Bonhams | Amelia Island | March |
| Lamborghini Miura S | $1.4-1.8m | $1,435,000 | Gooding & Co | Amelia Island | March |