It's going to take some time to get over the seductive roar of internal combustion, the satisfaction of a perfectly-timed gear shift and the simplicity of a quick pit stop to fill up with fuel. However, when it comes to sheer style and electrifying performance the latest Luxury Electric Cars have much to offer.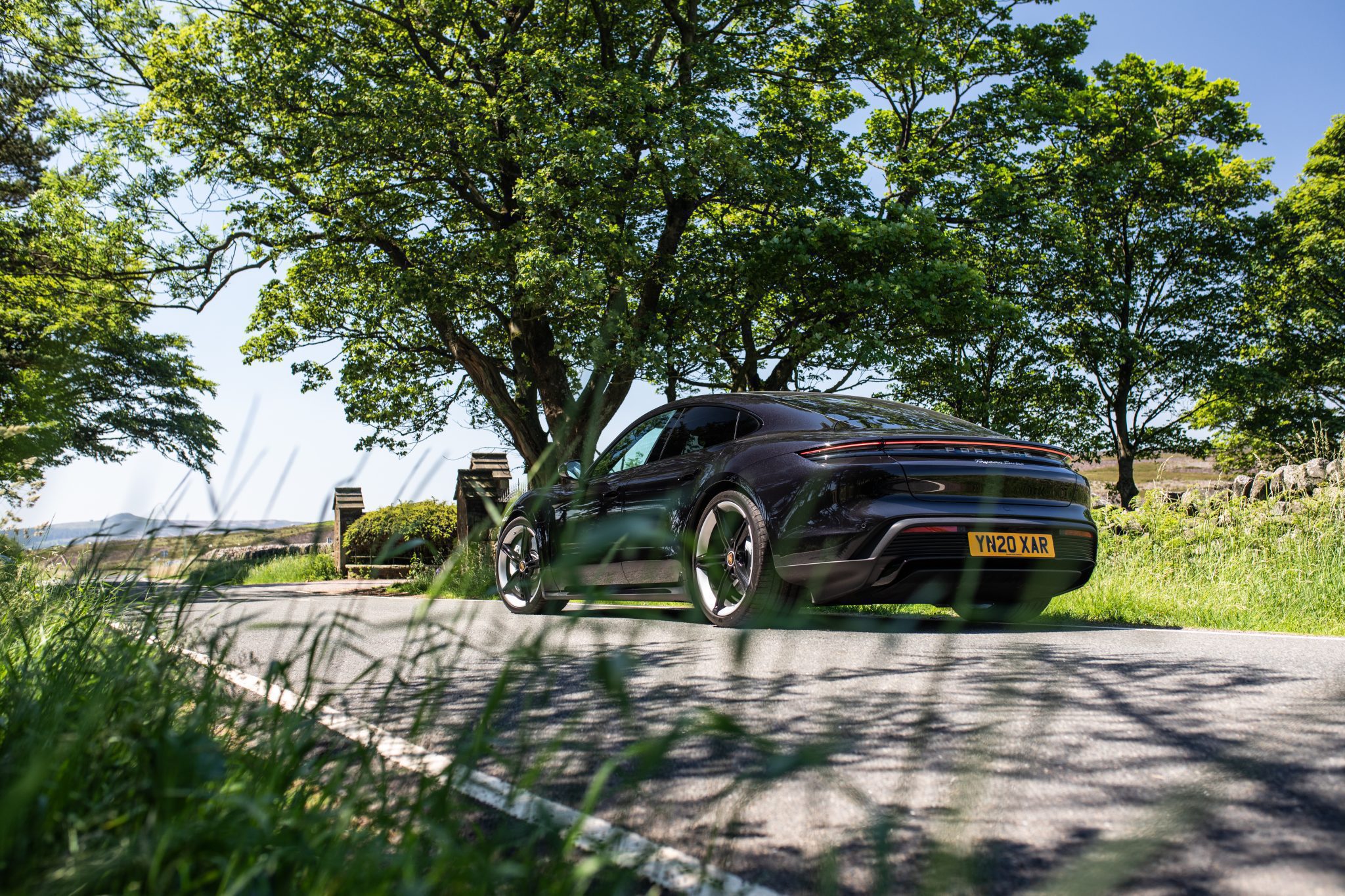 10. Porsche Taycan
Porsche's first foray into the world of luxury electric vehicles has been an overwhelming success. So much so that there's a six-month waiting list, in fact. The four-door coupe is cool, but the Cross Turismo hatch looks even better, ready for continent-crossing adventures and autobahn storming. With a range of 300 miles between charges and access to the Ionity charging network it genuinely can go the distance. The Taycan comes in several flavours, with rear- or all-wheel drive and between 402bhp and 750bhp with subsequent 0-62mph sprint times of 5.4 seconds to 2.8 seconds. Not even a 911 GT3 can match that kind of acceleration. It is brutally quick off the mark, but despite that it's been designed as a daily driver, equally at home crawling through the city as it is taking the backroads at speed. A genuine Porsche, then, even if it's missing out on the classic flat-six engine.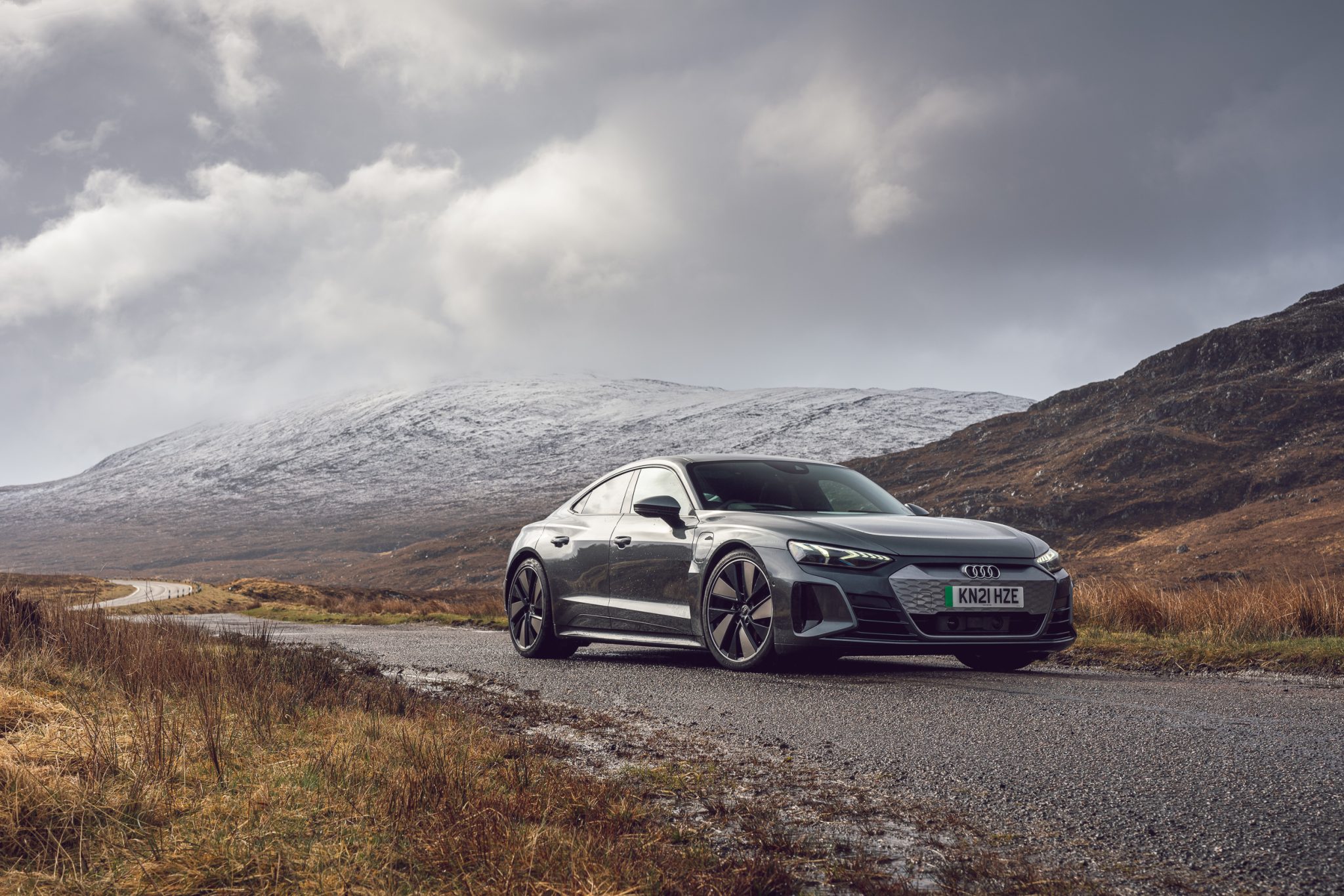 9. Audi e-tron GT & RS
Audi and Porsche are bedfellows, so if you though you spotted some similarities between the e-tron GT and the Taycan you'd be correct. Audi's take is a little softer all round, from the styling to the way it drives. Even the more hardcore RS version is makes do with "just" 637bhp so it's half a second slower to 62mph than the fastest Taycan Turbo S. Hardly a slouch, mind. The driving range is a tad lower, too, but the Audi shares the Porsche's ability to amp up the charging rate and can add 62 miles in just five minutes, or charge from five to 80 per cent in 23 mins on the fastest chargers. With no engine noise to enjoy Audi's audio engineers created a special soundscape for the car, using didgeridoos and model aircraft among other noises and it certainly does give the e-tron a unique character.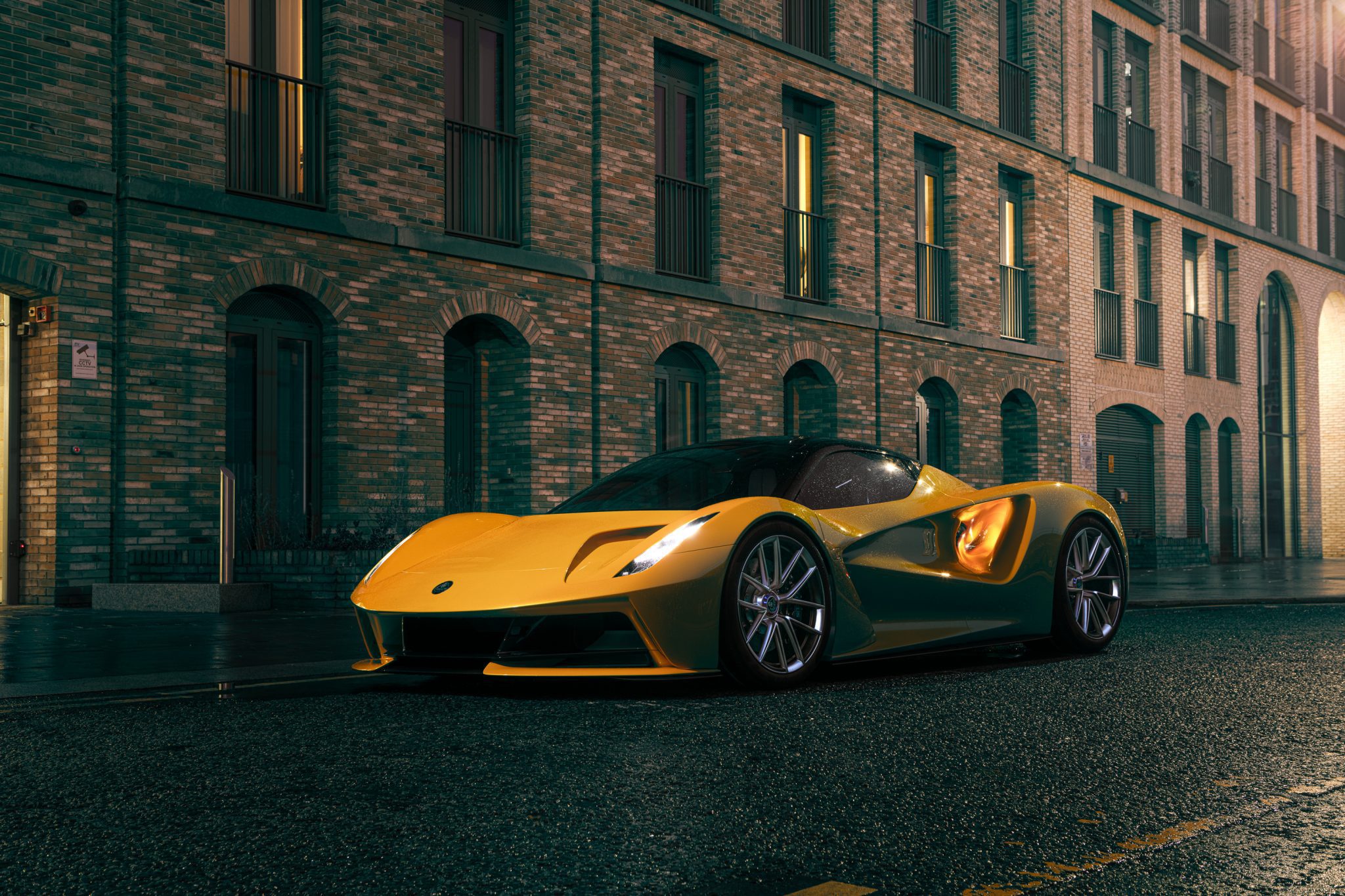 8. Lotus Evija
It's hard to pronounce and the Lotus Evija certainly looks like it's going to be hard on the human body as it uses all of its 1,972bhp to accelerate from 0-186mph in under nine seconds and go on to beyond 200mph. That's some serious gs. The Evija's carbon body isn't just aerodynamic, it's actually porous to the air to improve efficiency and, in Track mode, when maximum power is deployed, there's even a drag reduction system to exceed the double ton. Despite having four-wheel drive and a range of over 200 miles, somehow the Evija stays true to the Lotus lightweight philosophy and, at 1680kg, is set to be the lightest luxury electric hypercar ever. The £2 million-plus price tag is not so light, but just 130 will be made so it's sure to retain its value.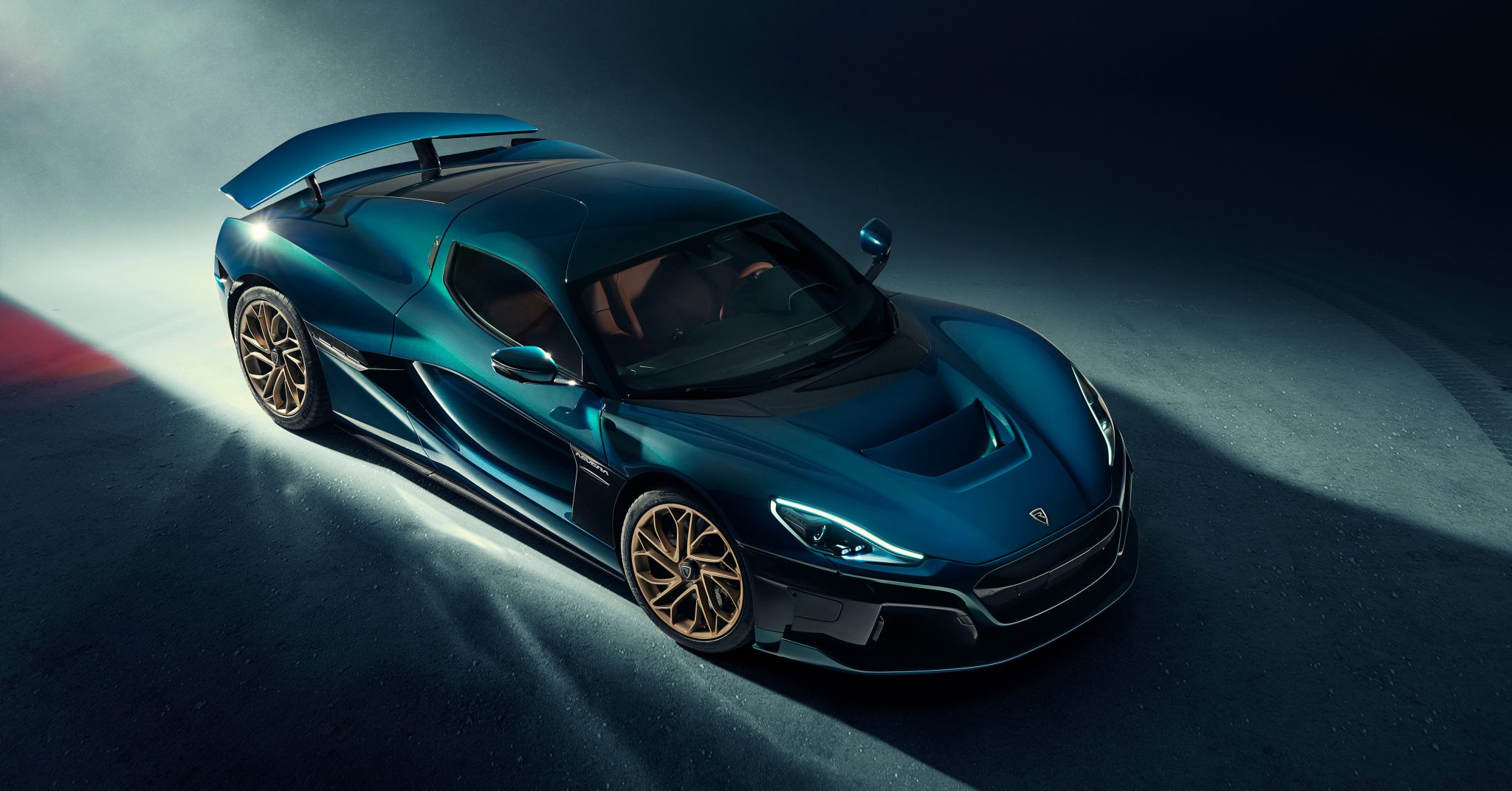 7. Rimac Nevera
The rise of Rimac has been nothing short of meteoric. Founded in 2009 by Mate Rimac its debut Concept One was the world's fastest production EV. So advanced was the technology that the likes of Porsche and Hyundai were quick to invest in the firm and now, in a turn of events that clearly demonstrates the direction hypercars are headed, Rimac is in charge of the newly formed joint venture Bugatti-Rimac. The Nevera (formerly known as the C_Two) is the Croatian company's second car and it's even faster, thanks to four electric motors combining to produce 1,888bhp. How does 0-60mph in 1.85 seconds, 100 mph in 4.3 seconds and 186mph in 9.3 seconds sound? Top speed? 258mph. That'll be faster than a Formula 1 car then, and yet it undercuts the Evija with a price tag of £1.7 million. We can't wait to see what the first Bugatti with Rimac's involvment will be like.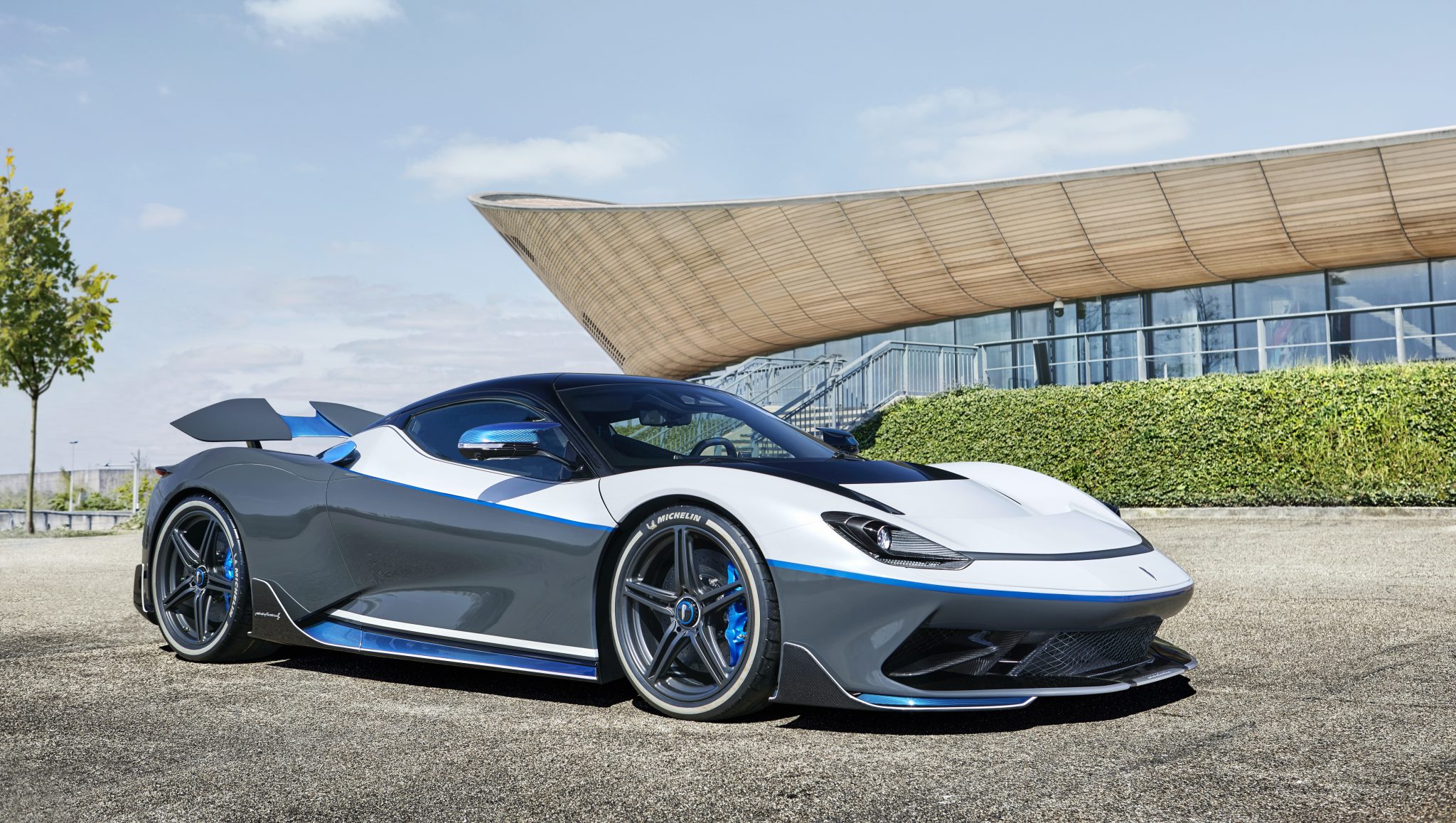 6. Pininfarina Battista
Legendary Italian styling house Pininfarina also has designs on the luxury electric hypercar crown with its Battista. Rather than developing its own electronic hardware, Pininfarina turned to Rimac to provide the chassis and powertrain for the Battista, albeit with slightly different character. You still get rocket ship acceleration but Pininfarina's car has been tuned to be slightly less of a tyre-slayer than the Rimac. It also packs something called an E-Heart, which uses speakers and LED lights to send pulses of audible and visual energy through the car. It's certainly an interesting alternative to the aural entertainment offered by a V8 or V12. The Battsista and the Nevera share the same silhouette but the Pininfarina car comes off as less aggressive, with fewer air scoops. The Italian also has its own interior design complete with a crazy three-screen instrument panel. Only 150 Battistas are to be built, priced very closely to their Rimac relations.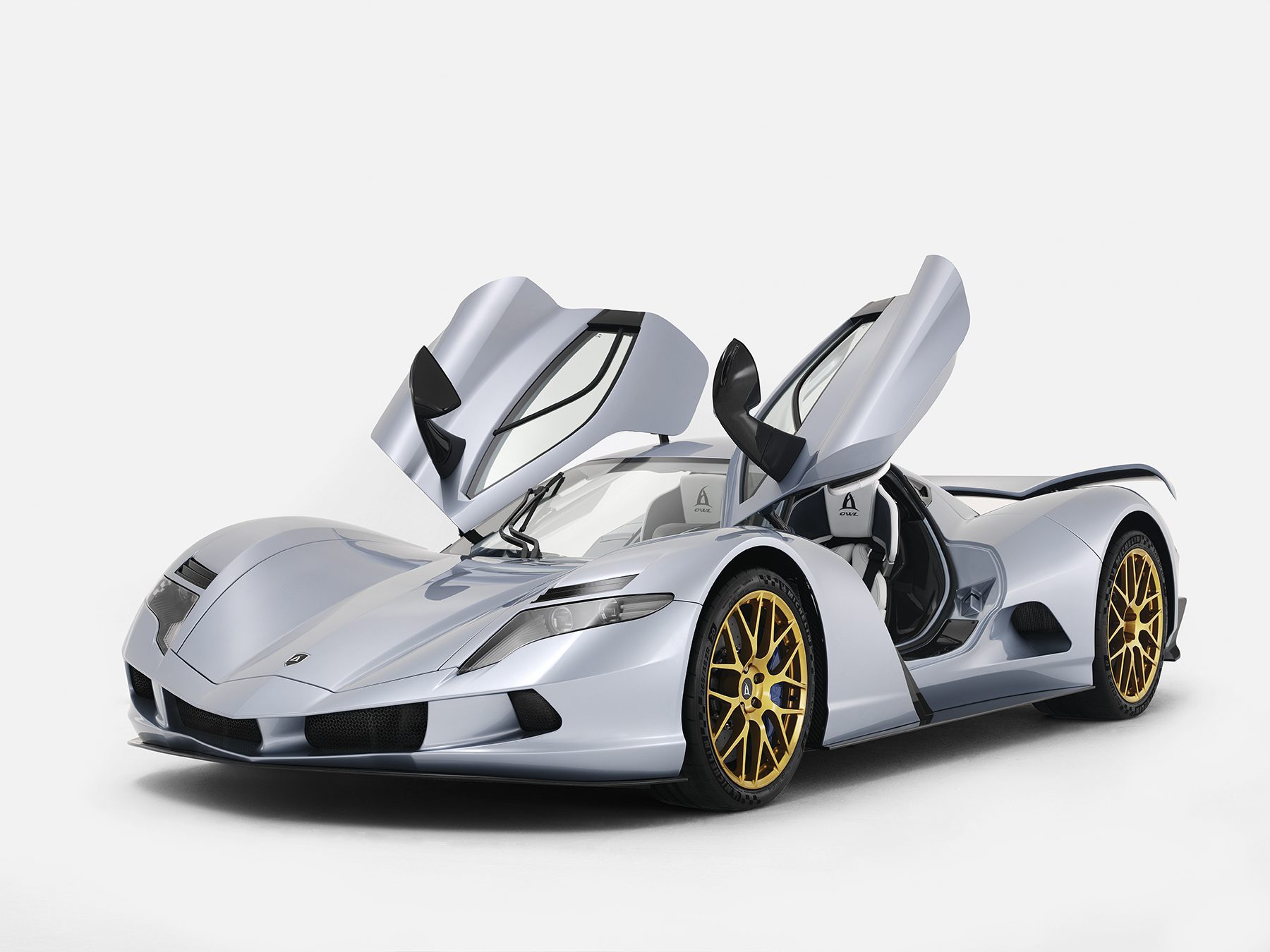 5. Aspark Owl
Ultimate acceleration bragging rights go to the wild Aspark Owl which set a new world record 0-60mph sprint time of just 1.72 seconds. The Japanese company that makes it says the Owl should be able to go faster still by the time this £2.5 million machine is ready for delivery in 2022. Four electric motors provide 1,985bhp and when all four are spinning at their maximum 15,000rpm the Owl will fly along at 249mph. Its 64kWh battery is good for up to 280 miles on a charge (unless you use all of that extreme performance, of course). Developed by Osaka-based engineering firm Aspark as a showpiece for its expertise in all things automotive, the Owl looks just like its avian namesake but will be considerably rarer, with just 50 being assembled by Maniffattura Automobili Torino (MAT) in Italy.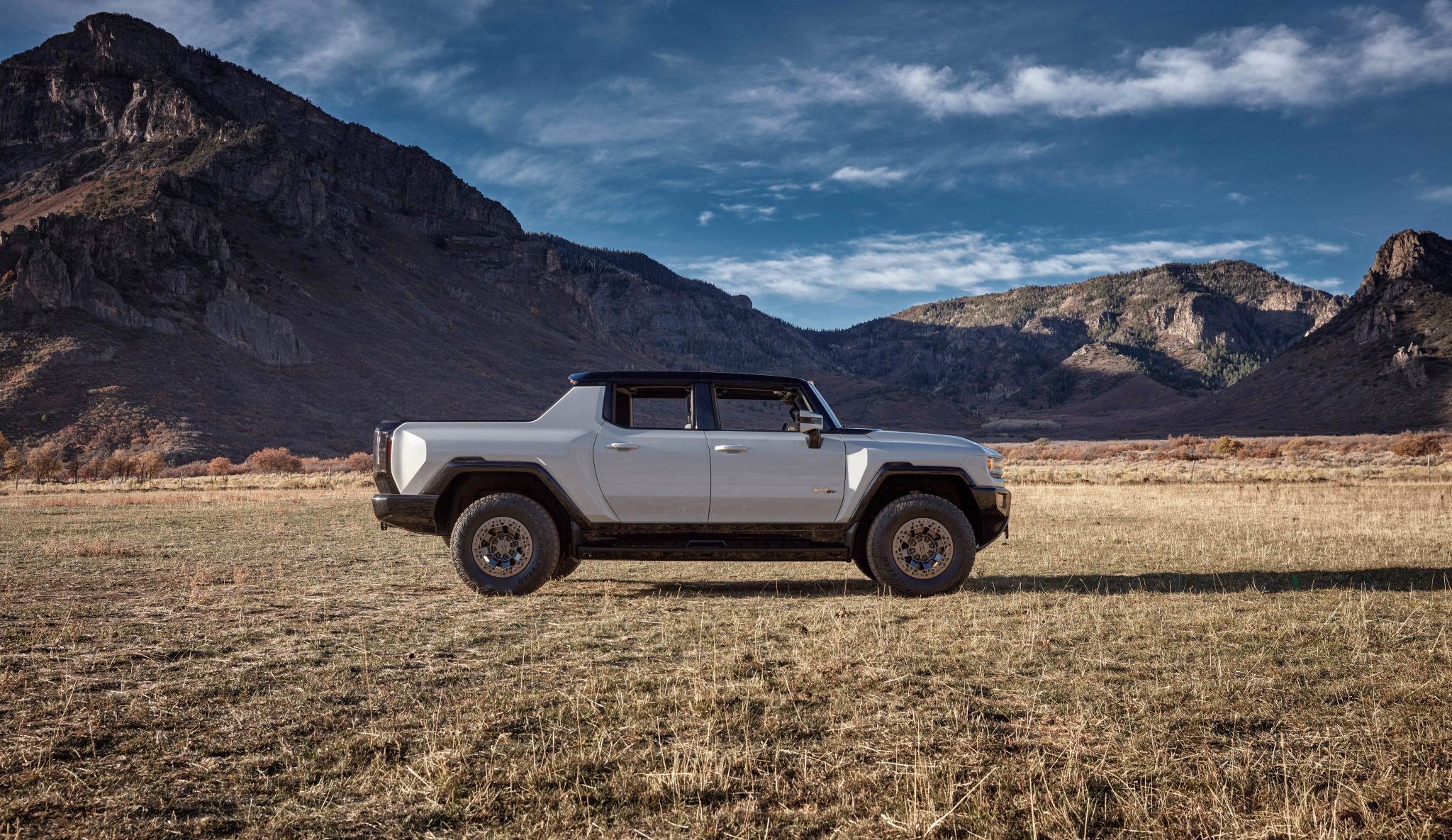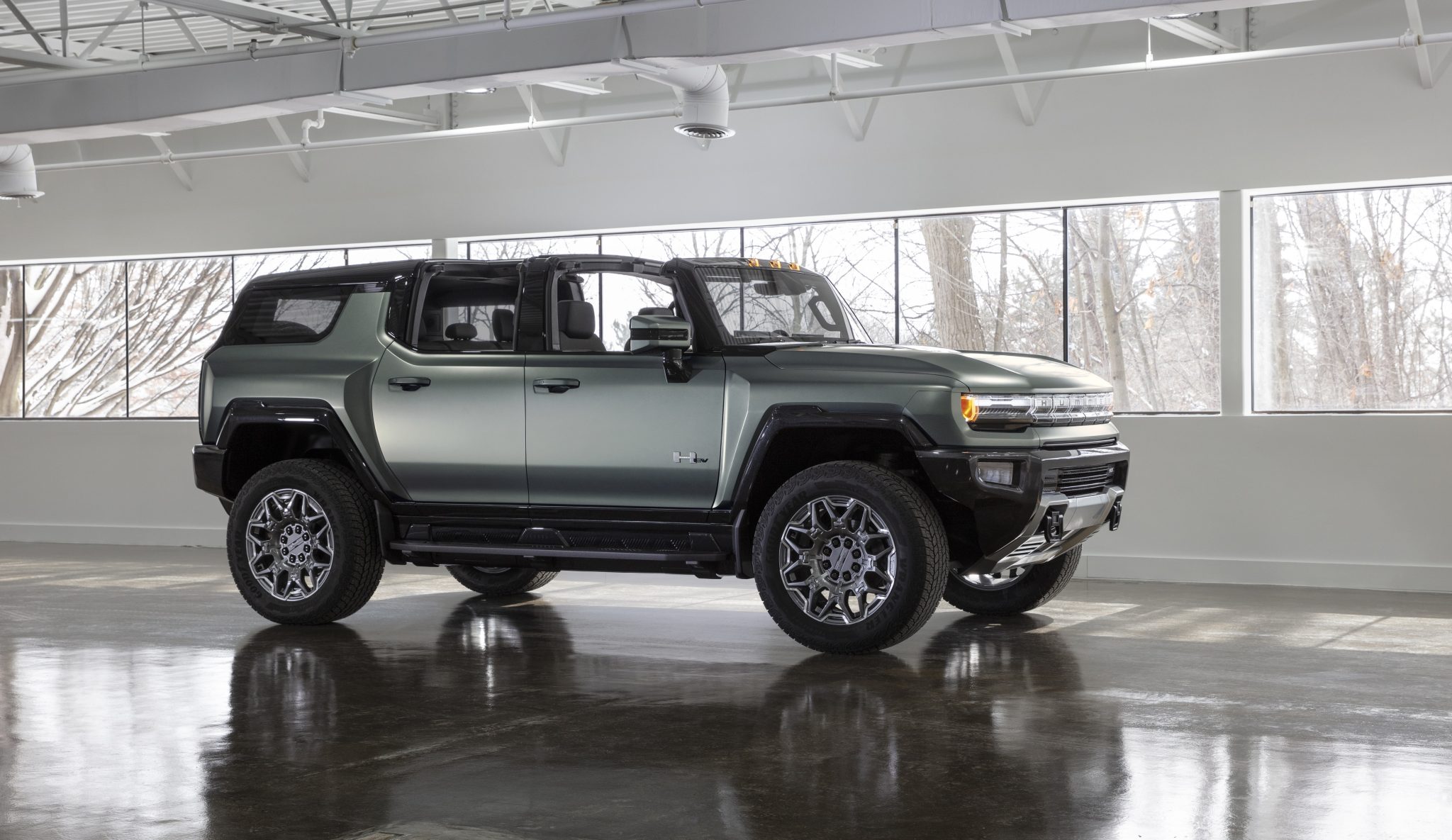 4. GMC Hummer EV
The once-military symbol of all-American excess has a new life as a green machine. It's still excessively large, but is now powered (also to excess) by electricity. Available in SUV and pickup forms the new GMC Hummer can be had with up to 1,000 horsepower (986bhp) and 11,500 lbft of torque. Despite weighing over four tonnes the Hummer can hustle to 60mph in three seconds and is claimed to have a range of over 350 miles on a single charge. The styling is a slightly softened version of the original desert stormer but has some cool touches, including removable roof panels. The Hummer's most impressive new trick is its off-road ability which includes a "crab mode" where wheels on the same axle can turn in opposite directions allowing the car to move sideways and overcome almost anything in its path. Shock and awe, indeed.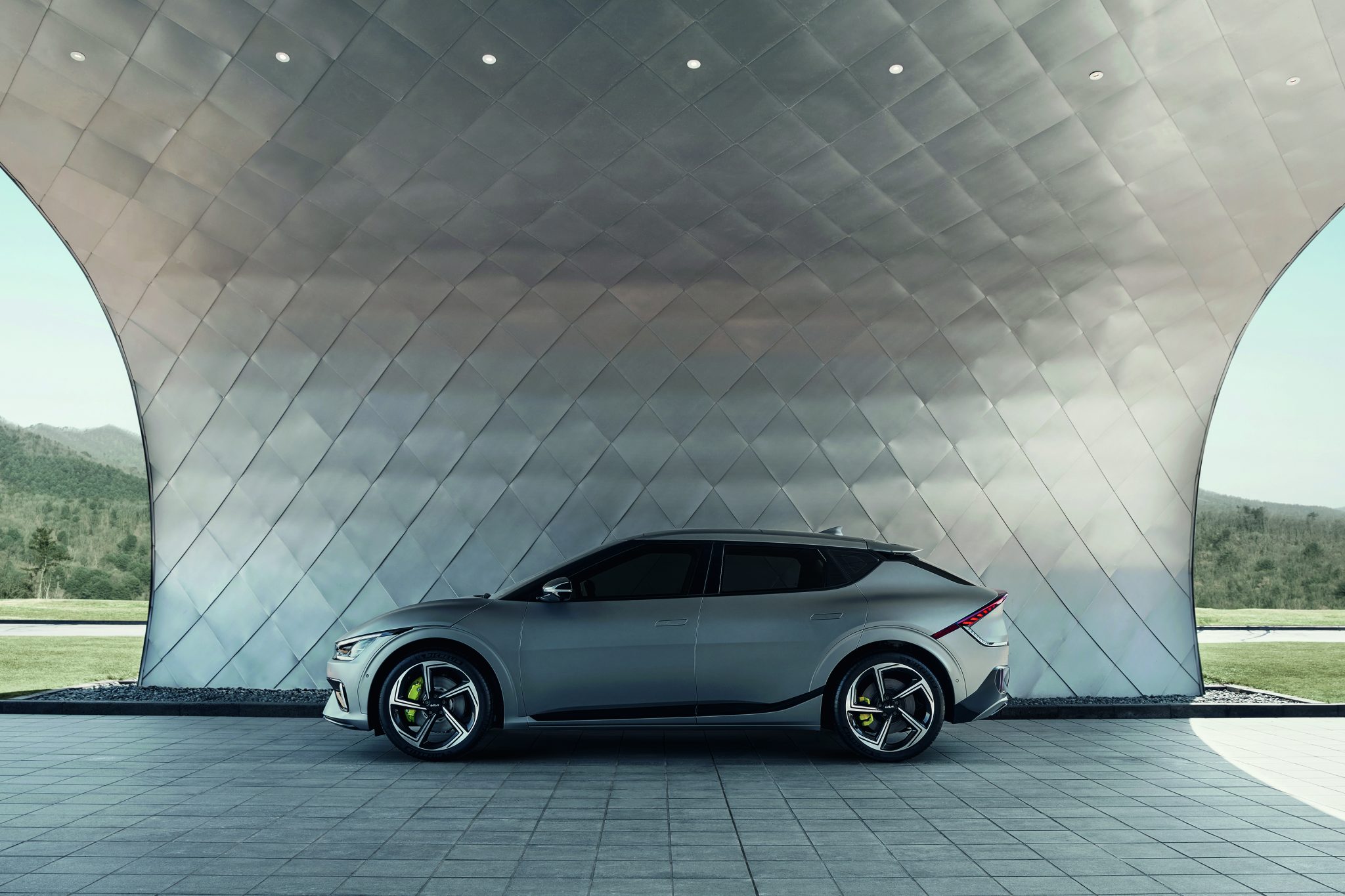 3. Kia EV6 GT
You may be wondering what a South Korean hatchback is doing in this illustrious company, but bear with us. The Kia EV6 GT is the most powerful version of its handsome family hauler and with all-wheel drive and 577bhp it can get a serious shift on. The EV6 GT will seat five in comfort in its spacious, almost-lounge like interior, but put your foot down and the 77.4 kWh battery pack unleashes its electrons to reach 62mph from rest in 3.5 seconds. To put that into perspective, you'd need a Lamborghini Urus to find a petrol-powered SUV to match it. The EV6 GT will top out at over 161mph and should cover 250 miles on a charge as well. When you do need to stop for some electric juice the Kia can be charged from 10 to 80 per cent in only 18 minutes – just enough time to order and drink a coffee that won't give you nearly as a big a shot as simply hitting the go pedal once more.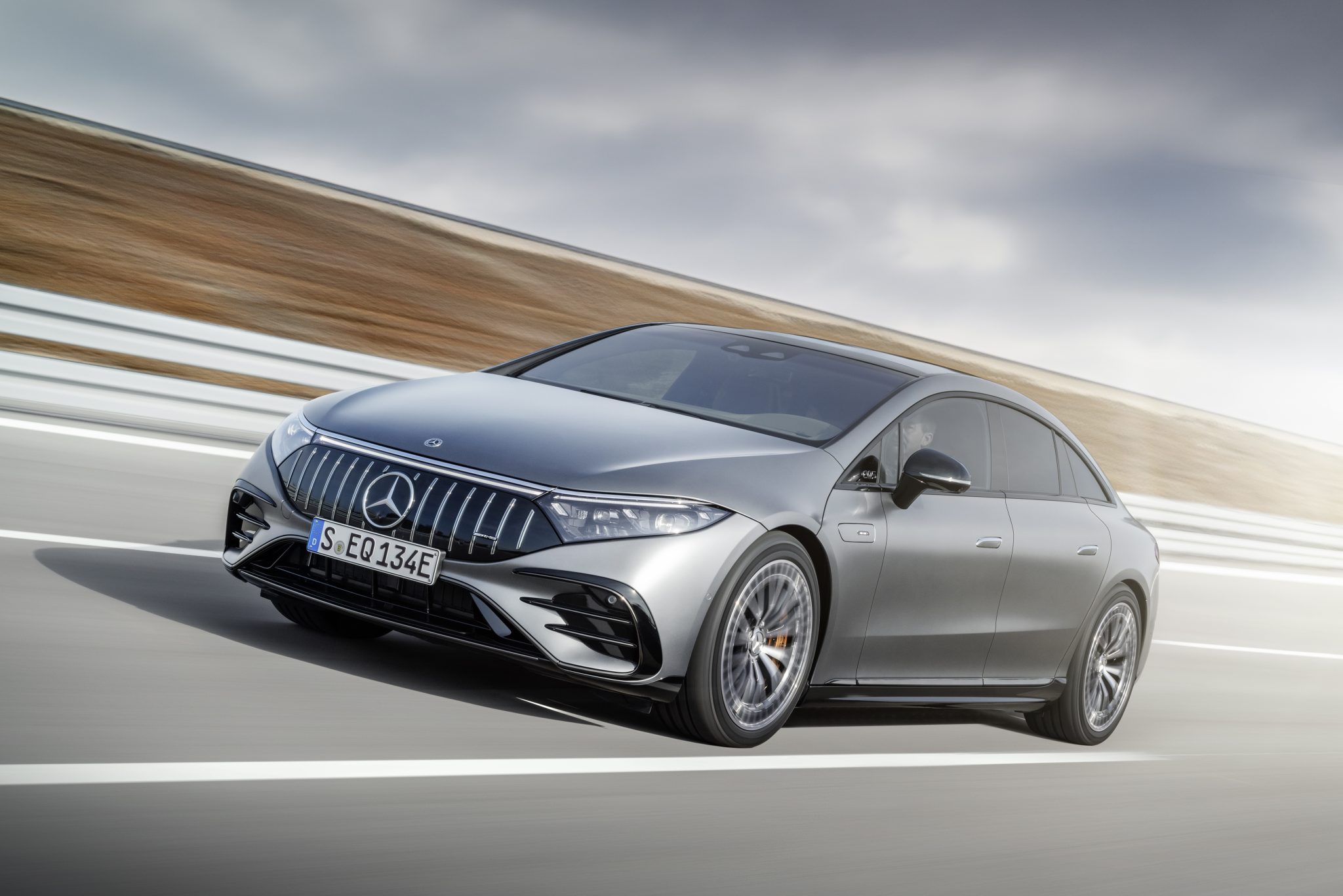 2. Mercedes-AMG EQS
The first purpose-built luxury electric car from Mercedes-Benz is the flagship EQS saloon. Designed to waft you from business meeting to Biarritz in unsurpassed comfort, it will also see a power-packed AMG version, called the Mercedes-AMG EQS 53 4MATIC+. A hefty 10.78 kWh battery back serves two motors – one for each axle and massive driving range of up to 478 miles. In regular driving there's 640bhp available, but flick the switch (or, more accurately, tap the screen) to select Race mode and the Mercedes-AMG EQS unlocks another 100bhp. Hold on to your champagne flutes because this luxury limousine will accelerate from 0-60mph in 3.4 seconds. You'll probably need a massage from the electric seats and a blast from the on-board aromatherapy just to calm down again.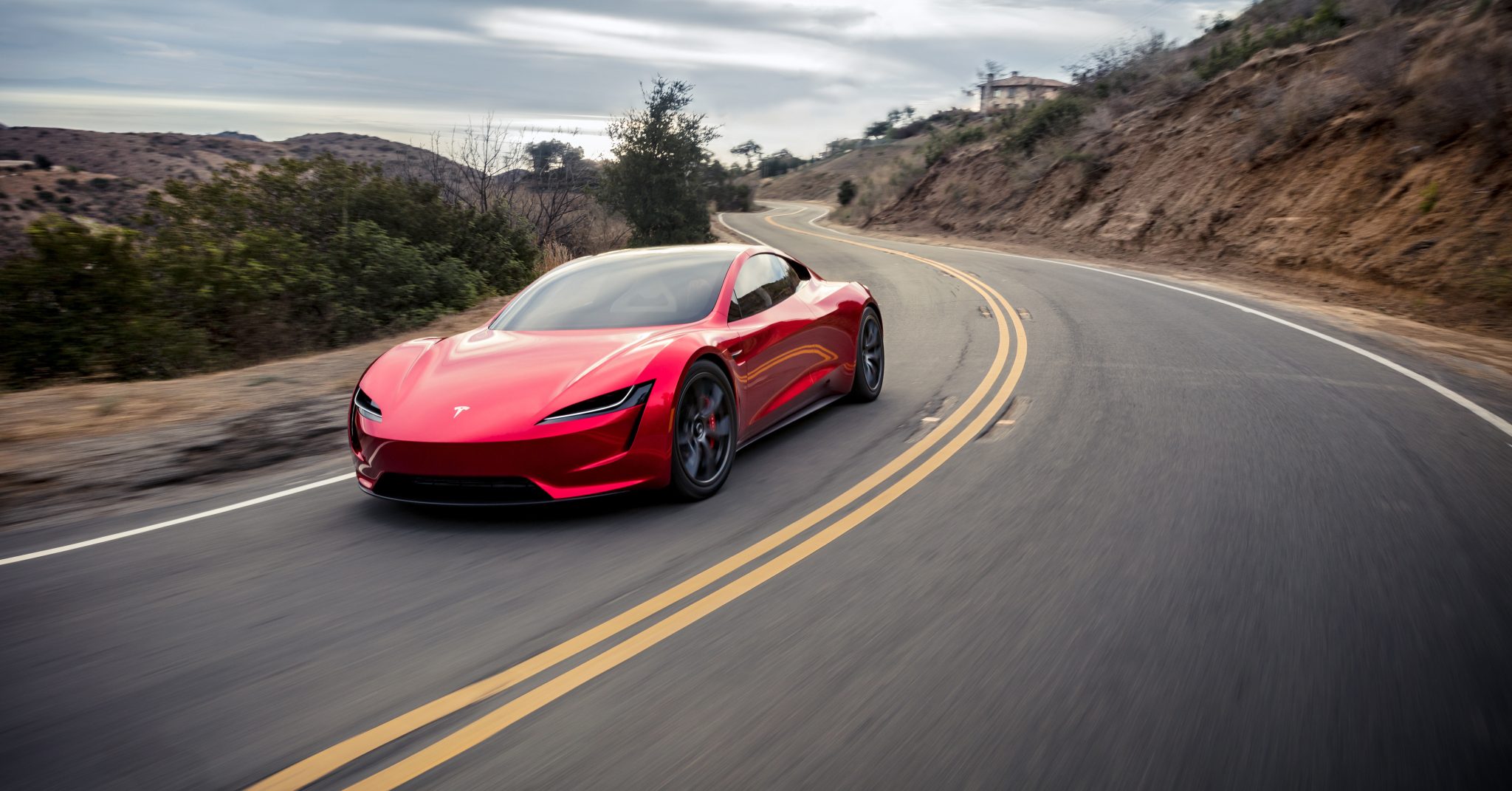 Our number 1 Luxury Electric Car of 2022 is…
1. Tesla ROADSTER
Frankly none of the cars above would exist without Tesla. Elon Musk transformed electric cars into highly desirable high-performance machines and, when it comes to speed, Teslas are still hard to beat. The Model S Plaid packs over 1,000bhp, can hit 62mph in less than two seconds and holds the current production EV lap record at the Nürburgring. You will have to contend with its strange steering yoke, but you do also get the benefit of Tesla's own Supercharger network. Even the 'entry level' Model 3 and Model Y are very rapid cars, while the crazy falcon-doored Model X is just as quick and quite the talking point. Musk has already sent an original Tesla Roadster on its way to Mars and he's shooting for the Moon with the much-delayed next generation. Musk says the Roadster will reach 60mph from a standstill in just 1.1 seconds – aided by rocket thrusters no less.
And that concludes our Top 10 Luxury Electric Cars of 2022. Which Luxury Electric Car are you most looking forward to?
Buyer's Guides
Haven't found what you are looking for? There is more to read. Make sure to explore the rest of our buyer's guides.