Saloons too ordinary? SUVs too large? Crossovers too mumsy? Supercars too impractical? Convertibles too blowy? German brands too common? Sounds like you're in the market for a distinctive prestige coupé.
To help you choose we've selected five of the best two-seater and 2+2 hardtops by Lexus, Jaguar, Maserati, Aston Martin and Bentley. All have head-turning style with more than ample muscle, while their retail prices range from a shade under £50,000 for the most affordable Jaguar F-Type up to the best part of £160,000 for the new Bentley Continental GT Coupé.
Whether the road takes you to the Highlands or Hyères, there are few better cars to munch the miles and relish the ride, but which one is for you to decide.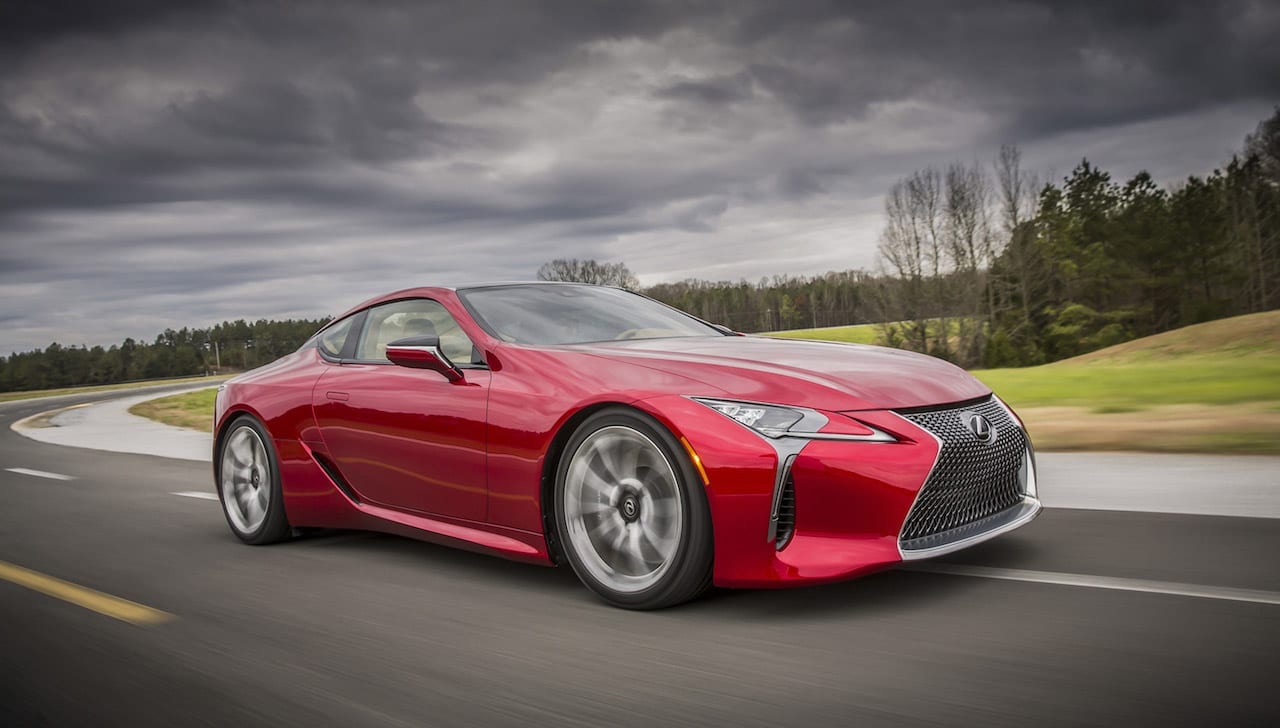 First shown at the Detroit show in January 2016, the petrol-engined LC500 is the most exhilarating Lexus since the £343,000 LFA supercar of 2010. The petrol/electric hybrid LC500h stablemate was revealed two months later at Geneva, and both went on sale in 2017, effectively replacing the uninspiring LS model phased out in around 2010.
There's no denying that the LC's avant-garde styling is head-turning. With that sprawling Lexus signature grille, low bonnet, sweeping roofline and pronounced rear arches, the LC certainly has presence and looks every inch a pukka front engine/rear-drive grand tourer.
The LCs bristle with cutting-edge technology. Both the V6 and V8 engines have Dual (intake and exhaust) VVT-i intelligent valve mechanisms, the 500 boasts an industry-first 10-speed gearbox while the 500h showcases Lexus' first Multi Stage Hybrid System – effectively a more responsive eco-orientated transmission.
The 500h lacks the outright power and performance of the petrol 500, and its transmission isn't so conducive to spirited driving, but on the upside the 500h does burn about 45% less fuel, at least on paper.
Serious speed freaks may wish to note that a c.600hp twin-turbo 'LC-F' performance version is expected sometime in 2019, (with a convertible LC coming the following year).
Maserati GranTurismo
Engine
4,969cc V8
3,456cc V6 + 650v electric motor (500h)
Power
477PS, 540Nm
354bhp, 648Nm (500h)
Transmission
10-speed auto/manual, RWD
Multi-stage CVT auto/manual, RWD (500h)
Performance
0-62 in 4.4 secs, 168mph max
0-62 in 4.7 secs, 155mph max (500h)
Fuel consumption
24.6mpg
44.1mpg (500h)
Seating / loadspace
2+2 / 197 litres
2+2 / 172 litres (500h)
Price
£73,814 / £79,624 (500h)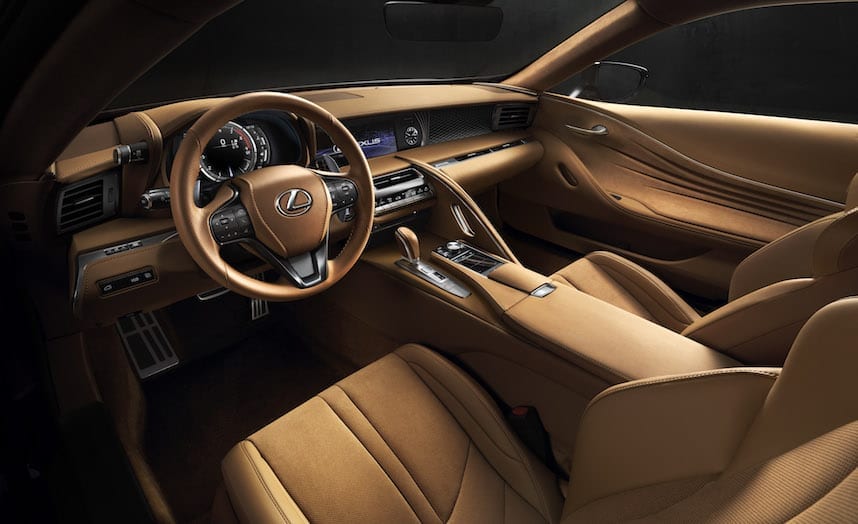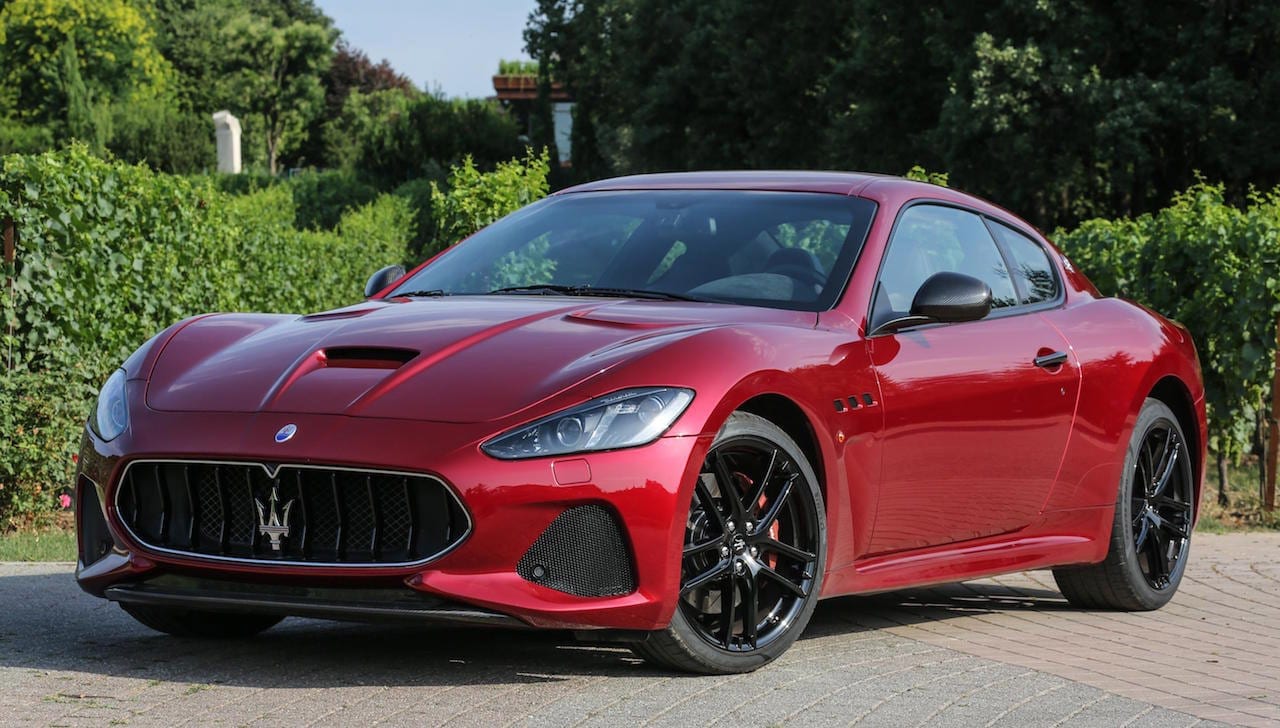 Unveiled at the 2007 Geneva show, Maserati's GranTurismo isn't the newest, fastest or most high-tech coupé here, but with its 'sharknose' restyling and aerodynamic improvements for 2018, it remains a very attractive proposition.
Aside from its beautifully proportioned Pininfarina-styled body, the rear-drive GranTurismo has a certain old-fashioned charm, largely due to the glorious Ferrari-derived non-turbo V8 engine (the origins of which go back to the 360 Modena and the F355 before that) nestling under the MC version's vented carbon fibre bonnet.
Recent GranTurismo updates include an Apple CarPlay and Android Auto-compatible infotainment system with an 8.4-inch touchscreen along with a Harman Kardon Premium sound system.
With the best part of 40,000 coupé and cabrio versions sold since 2007, the current coupé range consists of two variants; the £92,230 Sport and the £107,865 MC (MC = Maserati Corse). It's likely that they'll be replaced by an all-new model on a new platform within the next couple of years – possibly with hybrid/electric drive, probably turbocharged and definitely with a few more ratios in the 'box. It's bound to be 'better', but Maserati's challenge will be retaining the current GranTurismo's appealing character.
If the GranTurismo is your dream coupé, find out about our Maserati finance options.
Maserati GranTurismo
Engine
4,691cc V8
Power
460PS, 520Nm
Transmission
6-speed auto/manual, RWD
Performance
0-62 in 4.7 secs, 187mph max
Fuel consumption
19.8mpg
Seating / loadspace
2+2 / 260 litres
Price
£107,865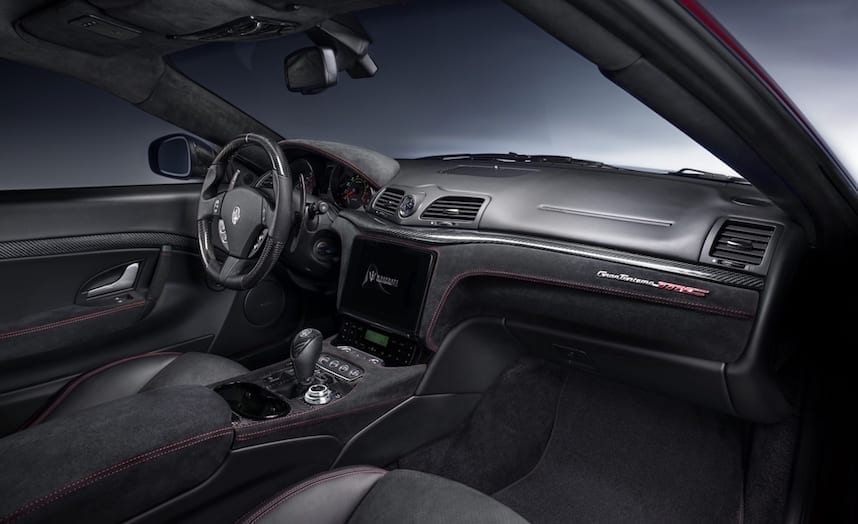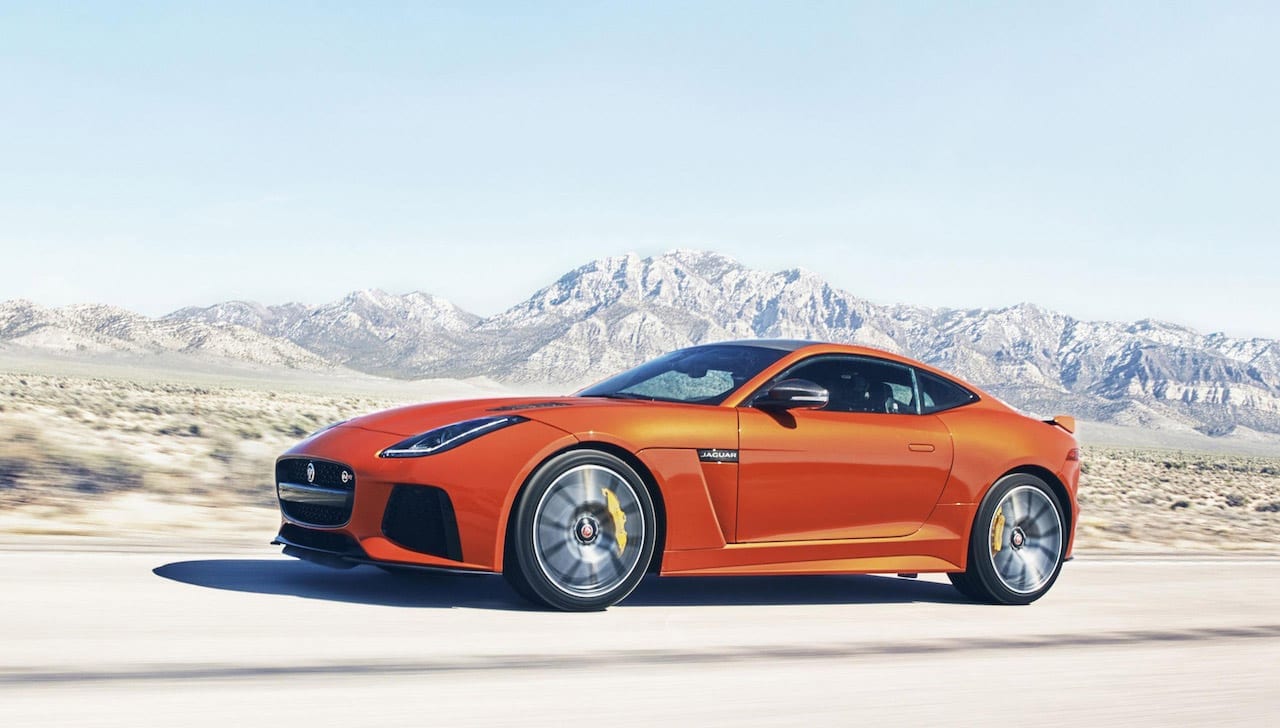 The convertible F-Type was first revealed in 2012 with the hardtop coupé version following in 2013, some 38 years after production of the iconic E-type ceased in 1975.
With two seats, stunning styling and performance in abundance, the F-Type is the E-Type's worthy successor and, as the old E-Type was in its day, the F-type is also relatively affordable. The current range starts with the 2-litre, 4-cyl turbocharged 300 horsepower P300 which retails for £49,810. There's then a plethora of P340 and P380 variants powered by a supercharged 340 or 380PS 3-litre V6 which are priced up to £69,285 for the hardtop coupé.
Things get serious with the £90,175 supercharged R5.0 V8, and even more serious with the range-topping SVR 5.0 which was launched at the 2016 Geneva show. With a quoted 200mph max, the £110,195 SVR F-Type is the fastest Jaguar road car since the £470,000 XJ220 supercar of the early 1990s.
2018 saw a few updates and improvements: new LED headlamps and rear lights, lighter magnesium-framed seats and a new Touch Pro infotainment system with 10-inch screen. The latest SVR also gets a more macho body kit with a carbon fibre rear wing, a titanium exhaust and 20-inch alloys.
Jaguar F-Type
Engine
5,000cc V8 supercharged
Power
575PS, 700Nm
Transmission
8-speed auto/manual, AWD
Performance
0-62 in 3.7 secs, 200mph max
Fuel consumption
25.0mpg
Seating / loadspace
2+0 / 310 litres
Price
£110,195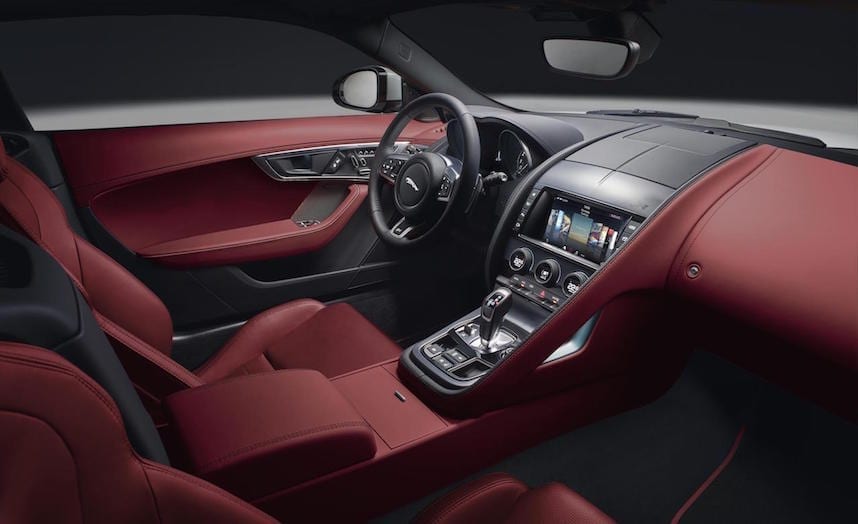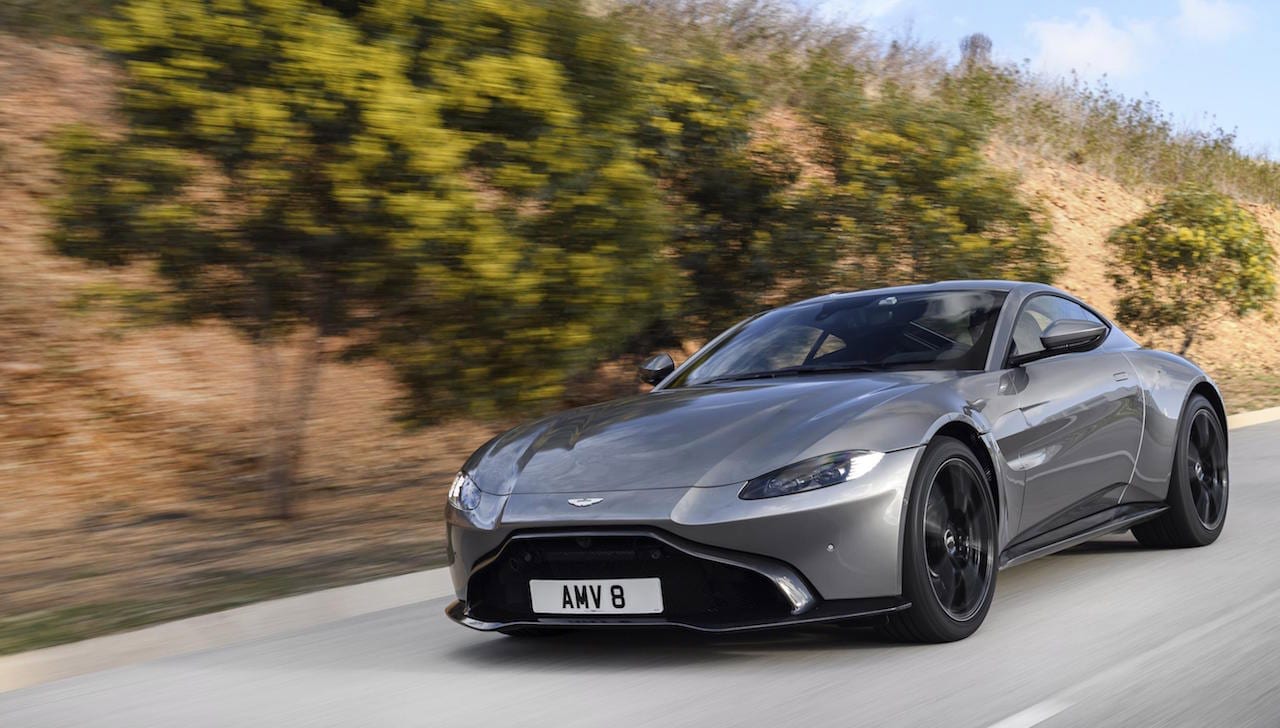 Aston Martin has been using the Vantage name off and on since the early 1950s, and for years it marked the high-performance version of an existing model. In 1972 it was first used as a standalone model name with the 'AM Vantage'. This was followed in 1992 and then in 2005 by subsequent new Vantages – the 2005-2017 Vantage being far and away Aston Martin's most successful model ever.
This latest Vantage was unveiled in Shoreditch, London in November 2017, with early deliveries commencing in June 2018. With a gorgeous aluminium/composite body inspired by the DB10 concept car and the track-only Vulcan hypercar, the Vantage has an all-new aluminium chassis and an all-new interior, while the old naturally-aspirated 4.7-litre Aston V8 engine is now a more powerful twin-turbo 4-litre V8 Mercedes-AMG unit.
There's a fair sprinkling of Mercedes-derived technology in the two-seater cabin too, eg. the full LCD instrumentation and Mercedes' COMAND infotainment system.
Aside from the track-only Vantage GTE, Vulcan and Valkyrie, the new Vantage is the most driver-focussed Aston with superb manners on road or track, but practicality hasn't been ignored. There's a generous 350 litres of bootspace under the hatchback-style tailgate with further stowage behind the lowered, Alcantara-trimmed seats (leather being optional).
If the Vantage is your prestige coupé of choice, our Aston Martin finance solutions can put you in the driving seat.
Aston Martin Vantage
Engine
3,982cc twin-turbo V8
Power
510PS, 685Nm
Transmission
8-speed auto/manual, RWD
Performance
0-62 in 3.6 secs, 195mph max
Fuel consumption
26.9mpg
Seating / loadspace
2+0, 350 litres
Price
£120,900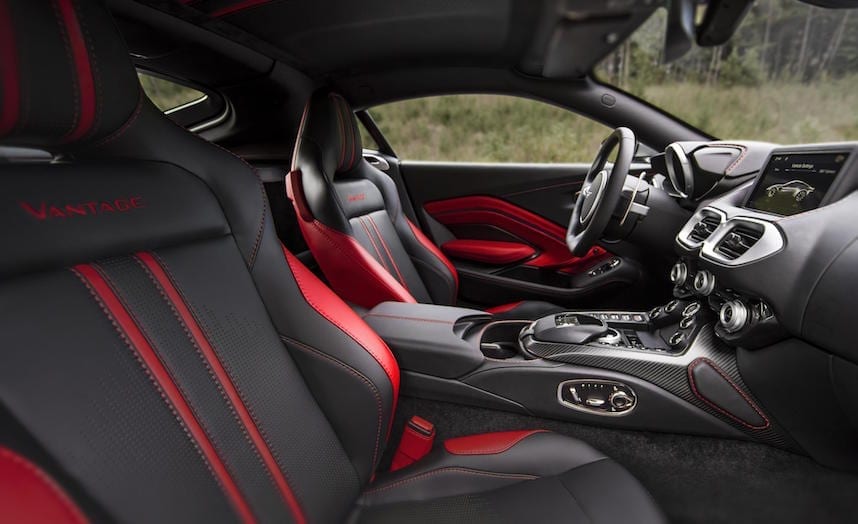 BENTLEY NEW CONTINENTAL GT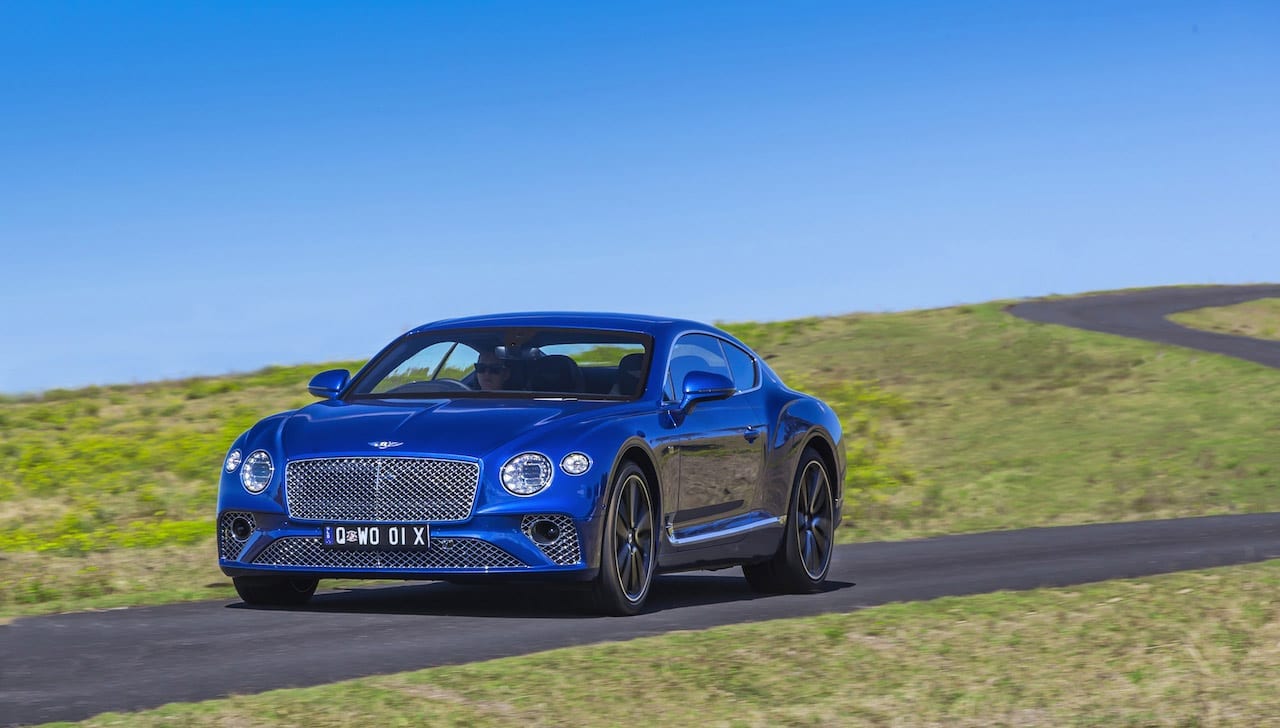 With all-wheel drive and powered by a mighty 6-litre twin-turbo W12 engine, the first-generation Continental GT was launched at the 2003 Geneva show, and from there it single-handedly increased Bentley sales by some 500%. The second-generation car followed in 2011, with 4-litre twin-turbo V8 variants available from 2012. The wraps came off the all-new, third-gen New Conti GT at the 2017 Frankfurt show, with production commencing in early 2018.
With an acre of mesh grille, a longer bonnet and a sleeker profile than the car it replaces, the New Conti also has a new 6-litre W12 motor. Assisted by the AWD system, this delivers staggering acceleration and incredible speed, while the 2.24-tonne Bentley is slowed by the biggest disc brakes ever fitted to a production car.
There's a new chassis too, co-developed by Porsche, along with air suspension and a sophisticated and effective electronic anti-roll system which combine to give sharper steering, improved agility and a more controlled ride.
It's all-new inside too – even better equipped and more luxurious than before, but if you'd prefer a more frugal V8 or hybrid powerplant, or perhaps an even more powerful version (or indeed a convertible), then they'll surely be added to the current one-model Continental GT line-up before long.
Aston Martin Vantage
Engine
5,998cc W12
Power
635PS, 900Nm
Transmission
8-speed dual clutch manual/auto, AWD
Performance
0-62 in 3.7 secs, 207mph max
Fuel consumption
23.2mpg
Seating / loadspace
2+2 / 358 litres
Price
£156,700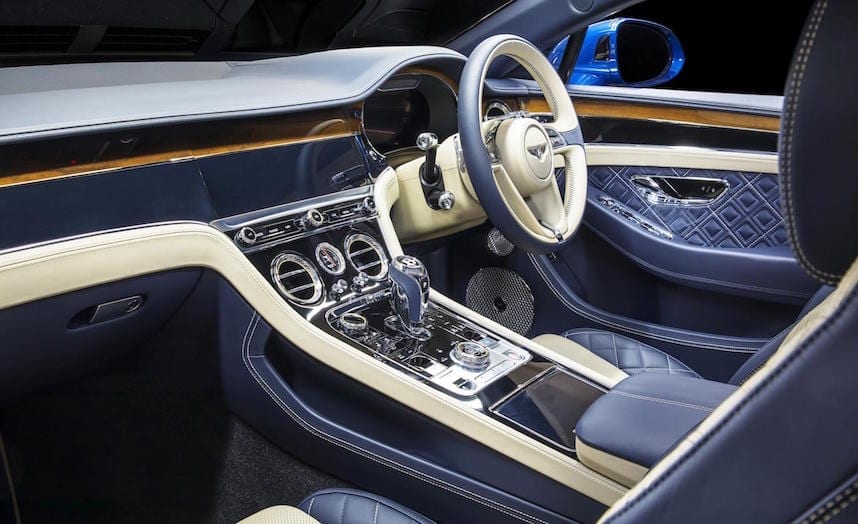 Owning a prestigious, highly desirable coupé might seem like an unattainable dream, but at JBR Capital we can quickly build a bespoke finance package to suit your needs. So if you want your coupé dream to come true then please speak with one of our experts today on 020 3355 0035 to explore your prestige car finance options.