The US season-opening Scottsdale sales had a very different look this year with reduced catalogues from the Big Three; Bonhams and RM Sotheby's running limited attendance live online auctions, while Gooding & Company moved its sale to an online only format.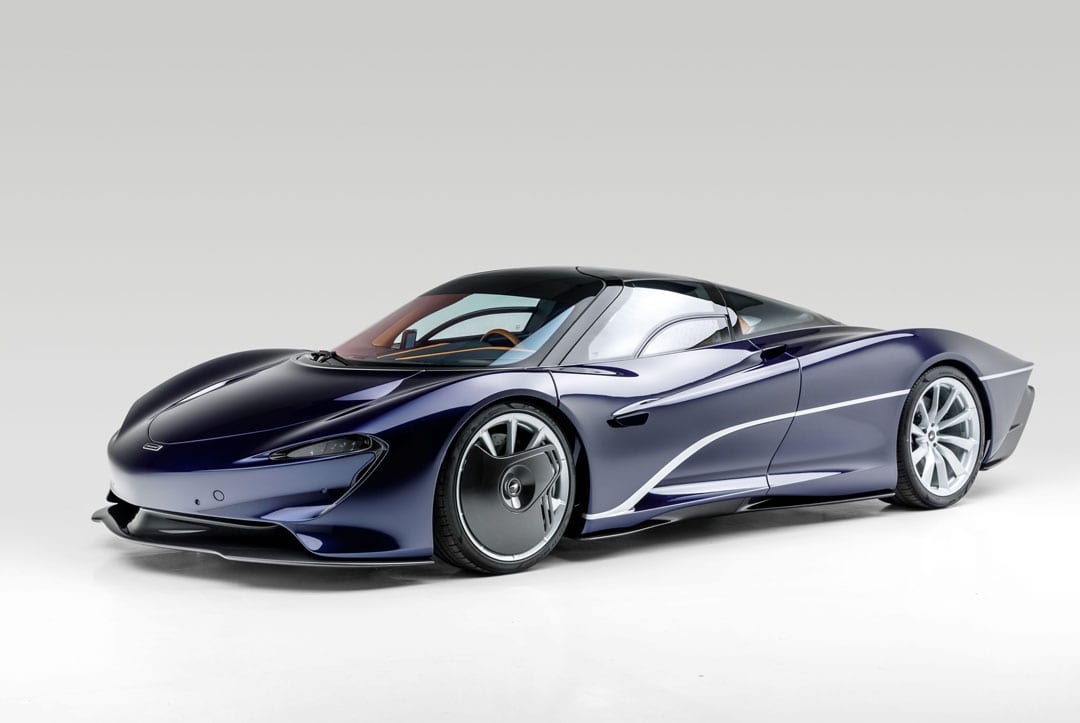 McLaren Speedtail – Ted Seven aka Ted7© 2020 RM Sotheby's
RM produced impressive stats under the circumstances, posting a 90% sell-through rate and $35 million in total sales. RM's pre-sale top-three entries all found new homes, the ex- Peter Blond 1955 Jaguar D-Type at $6,000,000 (estimate $5,750,000 – 7,500,000); a one-of-eight 1937 Bugatti Type 57 SC Tourer at $4,735,000 (estimate $4,750,000 – 6,500,000); and the first McLaren Speedtail to be offered at auction set the bar for the model at $3,277,500 (estimate $3,500,000 – 4,500,000).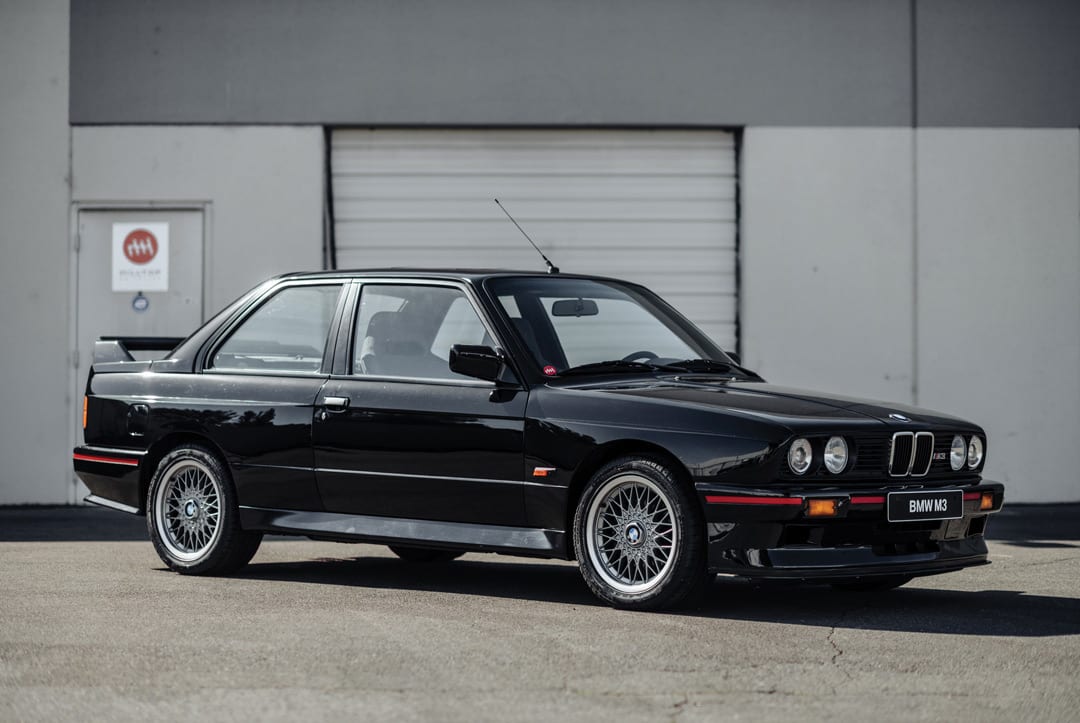 BMW M3 Sport Evolution – © 2020 RM Sotheby's
'Young timers' attracted robust interest, headed by a 1998 RUF Turbo R guided at $525,000 – 575,000 that sold for $764,000. A 1990 Mercedes-Benz 190E 2.5-16 Evolution II showing 131,000km had no problem sailing past its $175,000 – 225,000 estimate, recording a sale at $268,800, and a 128,670-km 1990 BMW M3 Sport Evolution did likewise at $212,800 (estimate $125,000 – 150,000).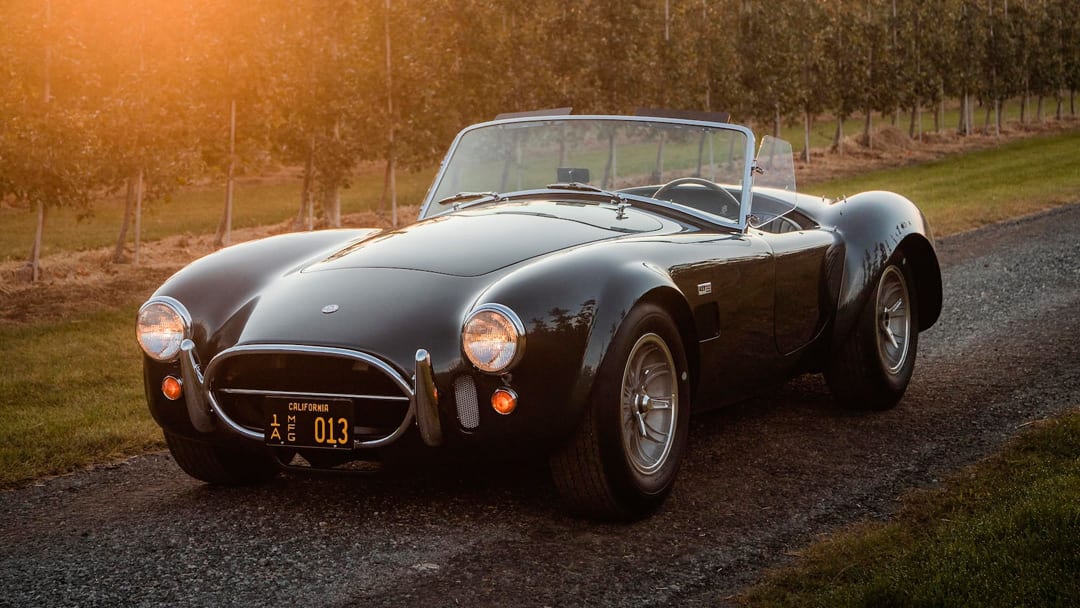 Shelby Cobra 427 – © Mecum
Carroll Shelby's personal Cobra set a new record for the most expensive 427 Cobra sold at public auction when it raised $5,940,000 in January at Mecum's mammoth 10-day Kissimmee sale. Mecum generated a $122.8 million sale total and an 89% sell-through rate, with 2,030 cars heading to new owners.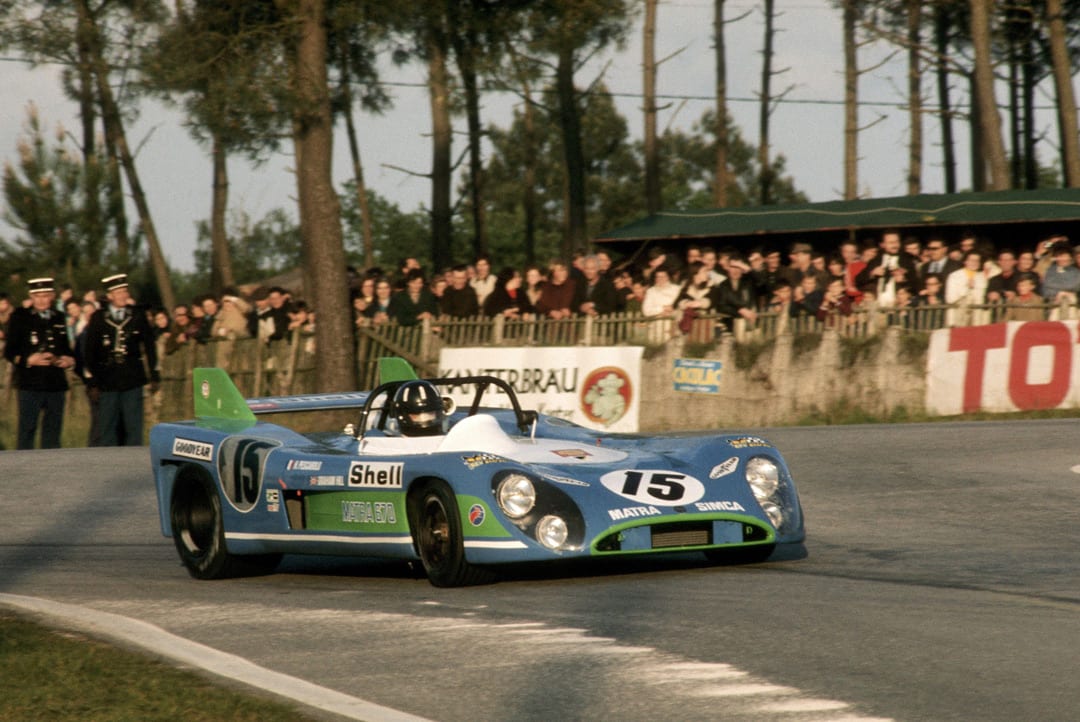 Matra MS 670 – © Matra Automobile, Courtesy of Artcurial
The auction focus returned to Paris in February, although the cancellation of this year's Rétromobile forced the auction houses to revert to stand-alone events. The car that gave Matra its first victory at Le Mans, in the hands of Henri Pescarolo and Graham Hill, set a new record when it crossed the block at Artcurial; the 1972 MS 670 becoming the most expensive Matra to sell at auction with an all-in price including TVA of €6,907,200 (estimate €4,000,000 – 7,500,000).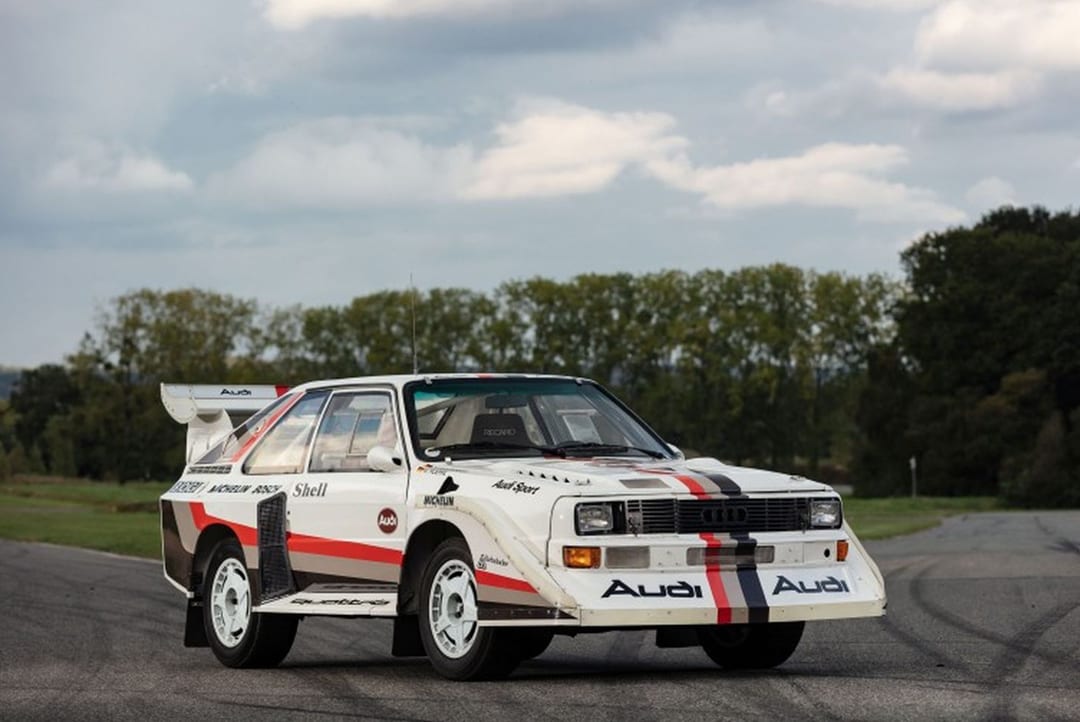 Audi Sport Quattro S1 – Photo © Peter Singhof
Strong demand for top-tier rally cars saw more records broken with Artcurial's Group B collection; a 1988 Audi Sport Quattro S1 achieving the highest price ever paid at auction for a rally car at €2,016,600 (estimate €1,000,000 – 1,300,000), and a 1985 Peugeot 205 Turbo 16 Evolution 2 signalled a new high-water mark for a 205 at €977,440 (estimate €600,000 – 800,000).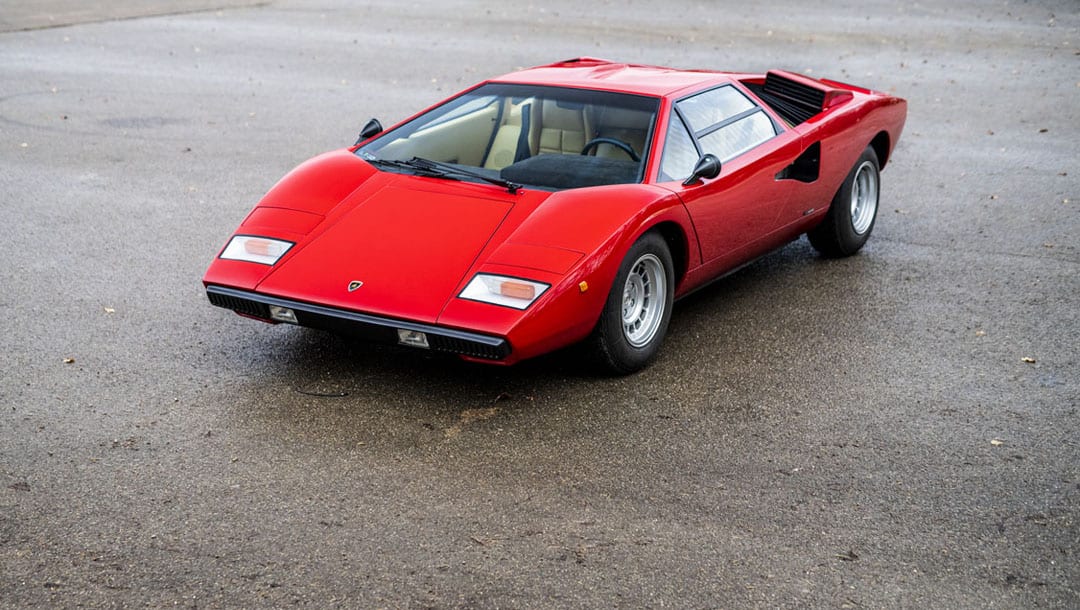 Lamborghini Countach LP400 – Remi Dargegen ©2020 Courtesy of RM Sotheby's
Lamborghinis performed well at RM's Paris sale, its 1971 Miura SV that spent a number of years as a Jota hommage before being restored to original spec in 2016 was hammered away for €2,423,750 (estimate €2,100,000 – 2,500,000); while an ex-Rod Stewart 1977 Countach LP400 took €775,625 (estimate €750,000 – 900,000), and a UK-delivered left-hand drive 1967 400 GT, the subject of a recently completed four-year restoration, made €477,500 (estimate €450,000 – 550,000). Spirited bidding for a unique 10,500-km 1993 Isdera Commendatore 112i ensured its €400,000 – 600,000 estimate was comprehensively smashed, selling for €1,113,125.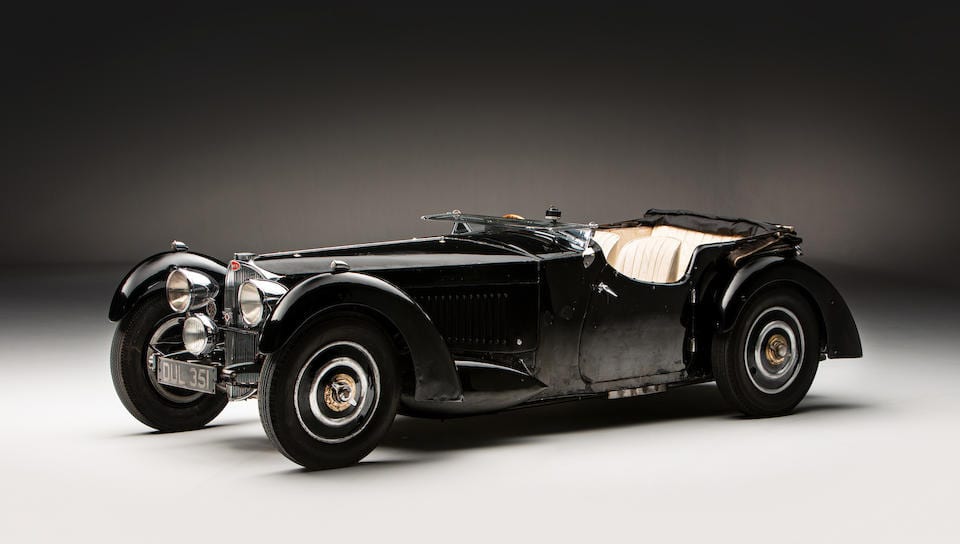 Bugatti Type 57S – © Bonhams
Highlights at Bonhams 'Legends of the Road' sale in February included the ex-Bill Turnbull 1937 Bugatti Type 57S which went for £4,047,000 (estimate £5,000,000 – 7,000,000), and a part restored 1960 Aston Martin DB4GT also changed hands, drawing £1,975,000 (estimate £1,400,000 – 1,800,000).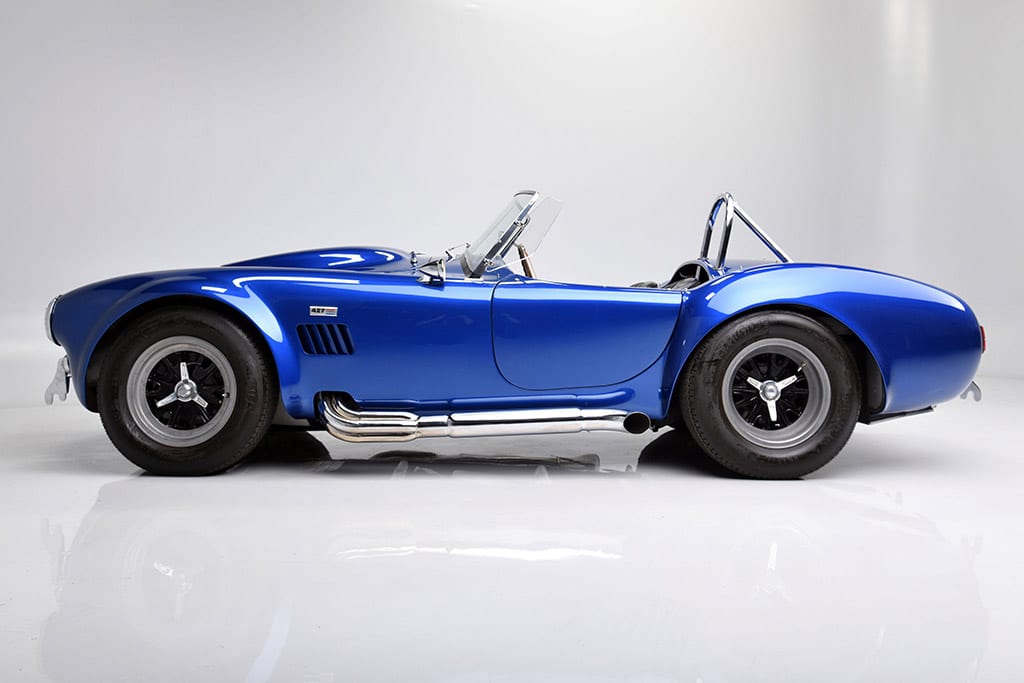 Shelby Cobra 427 Super Snake – © Barrett-Jackson
Another of Carroll Shelby's Cobras hit the headlines in March, when his 'Cobra To End All Cobras' fetched $5,500,000 at Barrett-Jackson's Scottsdale sale. CSX 3015 started life as a 427 Competition Roadster, before being rebuilt by Shelby into a Super Snake with the addition of twin Paxton superchargers developing an estimated 800hp – enabling Shelby to clock 190 mph at the Turismos Visitadores open-road event in Nevada.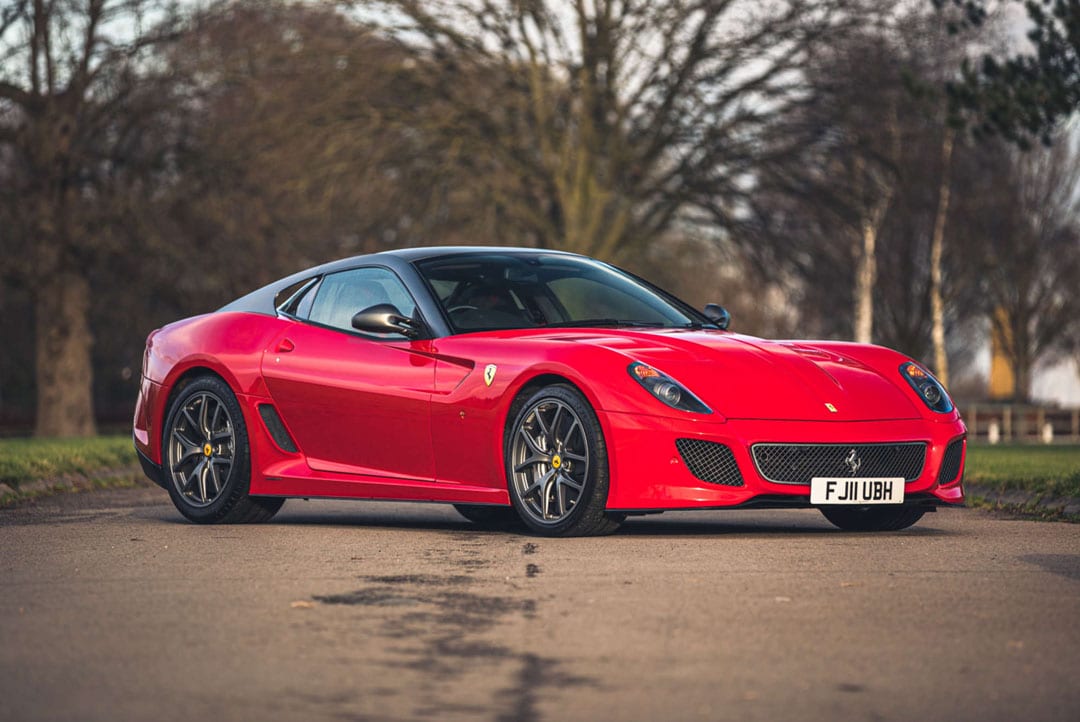 Ferrari 599 GTO – © Silverstone Auctions
Silverstone Auctions rounded off the first quarter with its successful Race Retro sale, held as a live online auction. Top honours among the competition cars on offer went to an ex-Stirling Moss 1950 HWM Alta Jaguar at £517,500 (estimate £500,000 – 575,000), with a UK-supplied 10,000-mile 2011 Ferrari 599 GTO heading the classic and collector entries, bringing £500,625 (estimate £440,000 – 500,000).
Visit Glenmarch to view the full auction results and upcoming auctions
Glenmarch Q1 – Top 10 auction sales
| | | | | |
| --- | --- | --- | --- | --- |
| Car | Price | Auction House | Location | Date |
| Matra MS 670 | €6,907,200/£5.87M | Artcurial | France | February |
| Jaguar D-Type | $6,000,000/£4.32M | RM Sotheby's | USA | January |
| Shelby Cobra 427 | $5,940,000/£4.28M | Mecum | USA | January |
| Bugatti Type 57 S | £4,047,000 | Bonhams | UK | February |
| Shelby Cobra 427 Super Snake | $5,500,000/£3.96M | Barrett-Jackson | USA | March |
| Bugatti Type 57 SC | $4,735,000/£3.41M | RM Sotheby's | USA | January |
| Aston Martin DB4GT | £2,750,000 | Gooding & Co | Online | February |
| McLaren Speedtail | $3,277,500/£2.36M | RM Sotheby's | USA | January |
| Lamborghini Miura SV | €2,423,750/£2.06M | RM Sotheby's | France | February |
| Aston Martin DB4GT | £1,975,000 | Bonhams | UK | February |