Motoring journalists, professional drivers and expert automotive engineers all agree – the most entertaining cars are those that favour light weight over horsepower. Caterham and Lotus have been getting this right for decades, and more recently – so has Alpine with the A110.The dirty secret in the car world is that the vehicles we all love – supercars and hypercars – are big bloaty behemoths.
As the decades have passed, the weight has gained: at 1966kg a Bugatti Chiron weights a whole Lotus Elite more than the world's the first supercar, the 1200kg Lamborghini Miura. Correspondingly the Chiron is faster, safer, unlikely to catch fire in traffic and has wondrous features such as electronical seat adjusters and sat nav and strange silky balloons that inflate in the event of an accident and prevent you from headbutting the steering wheel…
But has the driving experience improved?
And I mean the pure, visceral driving experience? The one that creates everlong memories? The one that you recall and orate over and over?
There is a very good chance that the answer to this is no – the driving experience has not improved with the addition of weight and size. Safety, traction, emissions (questionably) have improved – but not the thrill of driving.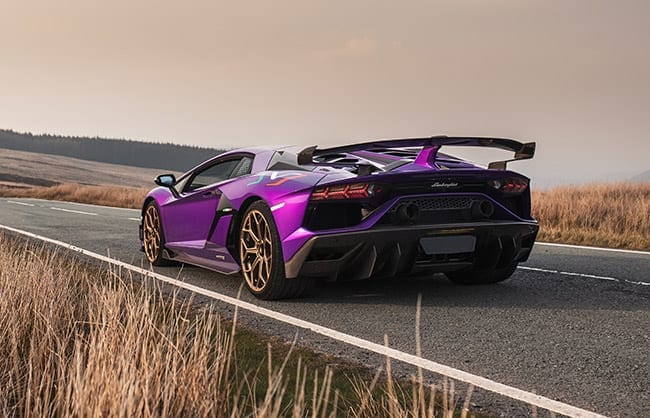 So where does it go from here?
With environmental concerns increasingly in the public mindset, and emissions being calculated in whole life terms and not just tailpipe, it's clear that cars – all cars – need to simplify and fast.
That means fewer components to remove the burden (and energy consumption) from the manufacturing process, fewer engine cylinders (for the same reason), less chassis weight (for increased efficiency) and perhaps even (whisper it) the removal of legislation that demands all cars should have multiple, and heavy, safety features.
The latter, a pure retrograde step, is unlikely to happen – unless offset by significant improvements to roads and signage. And that's a whole new can of worms that we'll open in another article another day.
"Are you ready for your next supercar to have the looks of an Aventador, the lightweight chassis of a Caterham and a turbocharged four cylinder engine…"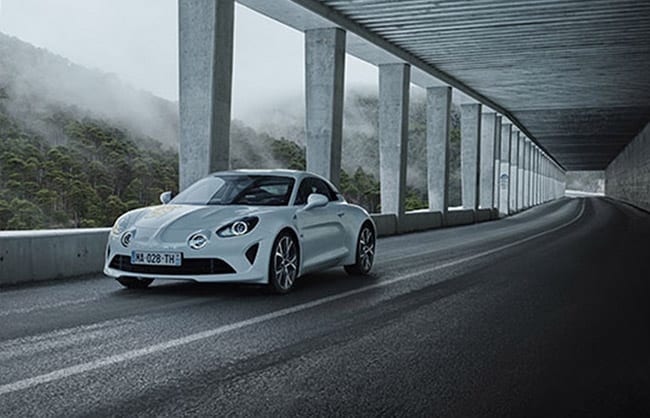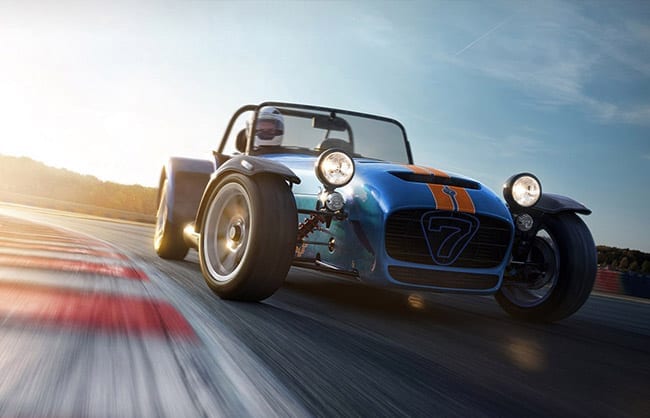 So are you ready for this?
Are you ready for your next supercar to have the looks of an Aventador, the lightweight chassis of a Caterham and a turbocharged four cylinder engine that only needs 400bhp to propel it along as fast as a 760bhp V12 SVJ?
Are you comfortable with your doors closing with a tinny twang instead of a thud? Will you surrender sat-nav, electric windows and heated seats? What about 17 or 18inch wheels instead of heavy 20 or 21inch rims?
I can't say I've got the answer, but what I would say is that you should go and drive an Alpine A110.
It is not only one of the best, but also one of the bravest cars of recent times because it favours lightweight over power, and driving dynamics over pretty much everything else. It feels light too – which is initially quite disconcerting – but find a sinuous piece of road and start to exercise Alpine's inherent agility and dynamic ability and all concerns fade away.
In fact, I'd be prepared to bet that you'd have more fun in an A110 than a SVJ on every road other than a full-length Grand Prix circuit. And that's 99.99% of the world's roads…
Car manufacturers are facing a number of existential crises – but then so should we, as car enthusiasts. We should be asking for lighter cars. We should be ditching 12 cylinder engines. Question is – can we?
For more information on car finance and to speak to one of our experts, call 020 3603 0074.
#fundyourpassion, with JBR Capital