Staff Picks: The cars we'd buy right now for £100,000 or less
As an independent finance lender dedicated to high-end vehicles, we live and breathe cars. Whether it is modern day cars, supercars, classic and historic or racing cars, our passion for the automotive wonders knows no limit.
With so many in-house experts, we thought we'd put our team to the test with a simple question:
Which car would you buy right now for £100,000 or less?
We can't say it was easy, with much debate behind the scenes and some struggles to nail it down to just one car each, but we did manage to get a list in the end. Which of the following staff picks would you choose?
Darren Selig
Executive Chairman
Top Choice: Bentley Continental GT Coupe
Since founding JBR Capital in 2014 I have been asked countless times as to what supercars or high performance cars I have in my stable. Unfortunately I neither possess supercars or a stable and being a very devoted father to 3 lovely boys – Jamie, Benjamin and Rafael (hence JBR) my car choices of the last decade or so have largely been driven by practicality and affordability. Yes, Volvo do make great cars but admittedly the 7 year old Volvo XC90 has seen better days and perhaps it's now time to consign its ownership into the Selig history books.
As Executive Chairman of a high-end vehicle finance company I have had the privilege of driving (or being driven in) many notable high performance and luxury cars (well the ones I could fit into!) but I always revert back to the car I have loved since the day it was launched back in 2003 – the Bentley Continental GT Coupe. This is a car with refinement and class and is truly the Gentleman's ultimate Grand Tourer. I would opt for a 2 year old low mileage Black/Black V8S Mulliner which can be picked up for under £100k – if I had some spare cash left over for a rainy day then I would consider sending it down to those clever guys at Onyx Concept for a GTX700 makeover. Having driven this car it is simply awesome! It combines the comfort and refinement of the Bentley with a more aggressive and uplifting exterior plus let's not forget the 700bhp power upgrade which do make those 30 mph limits hard to maintain! "J", "B" and "R" are very keen for the old man to part with the cash and buy one of those but practicality with 3 children is still difficult to tick the box with on this car. Humbug!
In second place then follows the all-round luxury practical machine – The Range Rover 5.0 Supercharged Autobiography – this car defines luxury arm chair driving with plenty of room for the family and the kitchen sink in the boot – it looks good, its drives brilliantly and is also a lot of fun. With the facelifted Range Rover (with those lovely new infortainment screens taken from the Velar) arriving in January there is currently a deal to be had on new and used cars taking the price under the £100k.
So Bentley or Range Rover? The heart says Bentley but the head says Range Rover……what do my boys say? "Dad – no brainer – get the Bentley!" Say no more.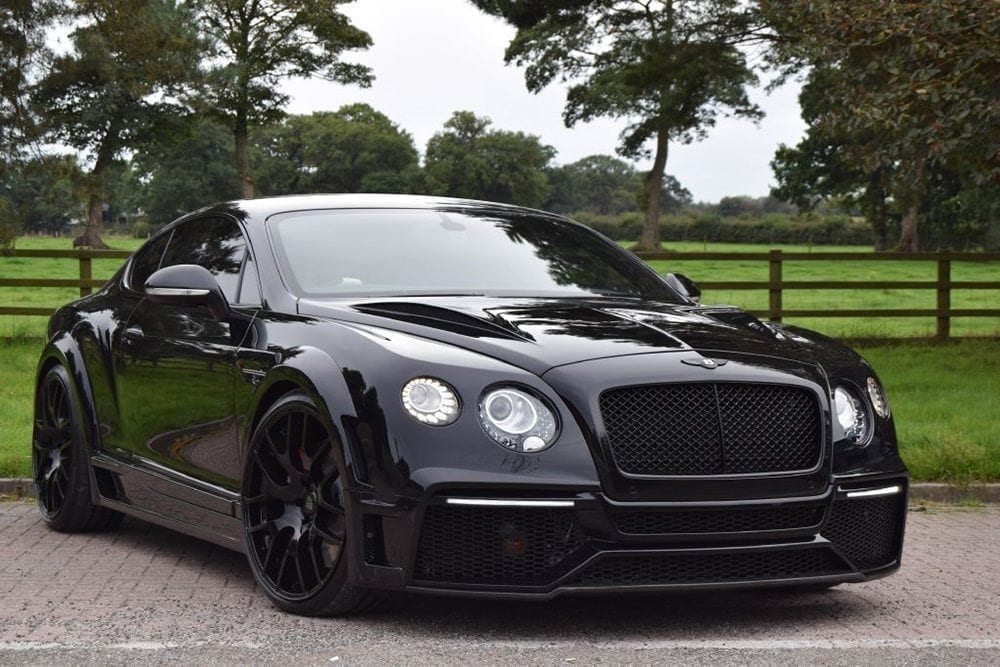 Nadim Haji
Direct Sales Manager
Top Choice: Maserati Granturismo
Standing the test of time for ten years, I believe the Granturismo is one of the most handsome cars on the market today. The flare of Italian ingenuity is evident throughout, with its sumptuous curves and that iconic grill adorned with a glistening silver trident. A Maserati is so much more than just a car, it's a lifestyle choice, an expression of individuality that transcends everyday physicality. The brand positions itself in Porsche territory underneath the likes of Ferrari and Lamborghini, something which makes it more attainable while still portraying an air of luxury and sophistication. I feel as though Maserati are the underdogs of the supercar world, they're certainly not the obvious choice and when I see someone driving one, I immediately want to know more about them.
Without a doubt, the Granturismo's best feature would have to be the noise. When your foot hits the accelerator, the exhaust emits a savage growl like a lioness protecting her cubs. The pitch of the exhaust makes it perfectly distinguishable from other cars in its class and is guaranteed to turn heads. The downsides to owning a Granturismo are well documented, fuel consumption isn't great, they have a tendency to break down and the wiring and electronics across the Maserati range have traditionally been fraught with issues. That being said, the brand has made significant improvements to both build quality and fuel efficiency in the newly refreshed range and with the new Granturismo on the cards for a 2020 launch, I'm excited to see what they have in store for this iconic GT car.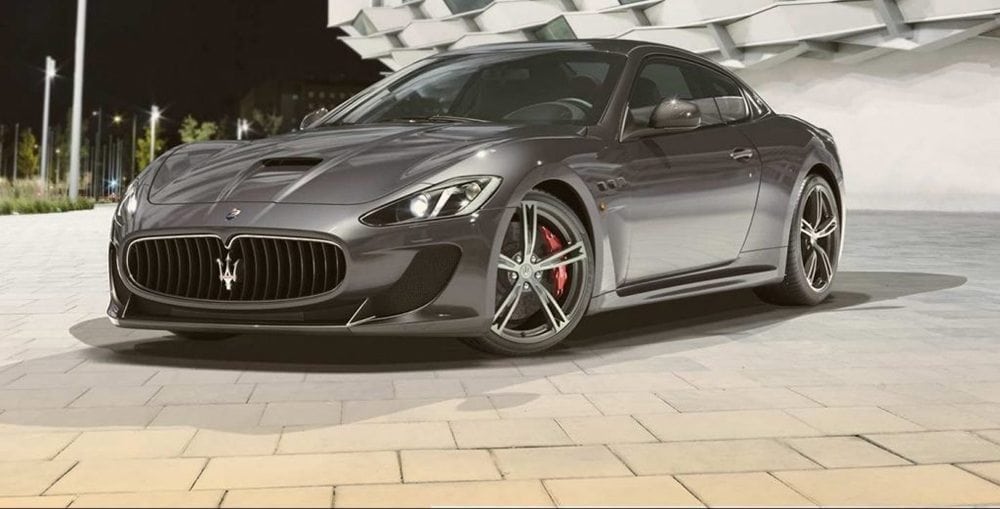 Michael Blackwell
Credit Manager & Team Leader
Top Choice: 1969 Shelby GT500
If your heart is set on serious classic horsepower then you'd be forgiven for falling in love with the Stallions from Maranello. However, if you want something that is a bit more gnarly and a lot more fun then stop looking at Stallions and start looking at Mustangs. If you do see the light (or more likely hear the rumble) then top of your wish list should quite obviously be a 1969 Shelby GT500.
With a 7 litre V8, the noise is offensively loud enough to be heard in Maranello all the way from its birthplace of California and that is exactly where you'd want to drive it. You won't receive the same satisfaction as an E-type purring through English country lanes but the Mustang wasn't built to be a retirement plan – it was built to wake the neighbours and keep you up past midnight (or at least past Newsnight).
I presume by this point you're already googling where to find your new dream car but I'll save you the hassle – Salon Privé had the "Holy Grail" of 1969 Shelbys at auction. With an estimate of £100,000 to £120,000, it sold for £102,375, just a snip over our limit for this list. Luckily for the car's new owner, our CEO saw through my request for "a used and well-priced company car"…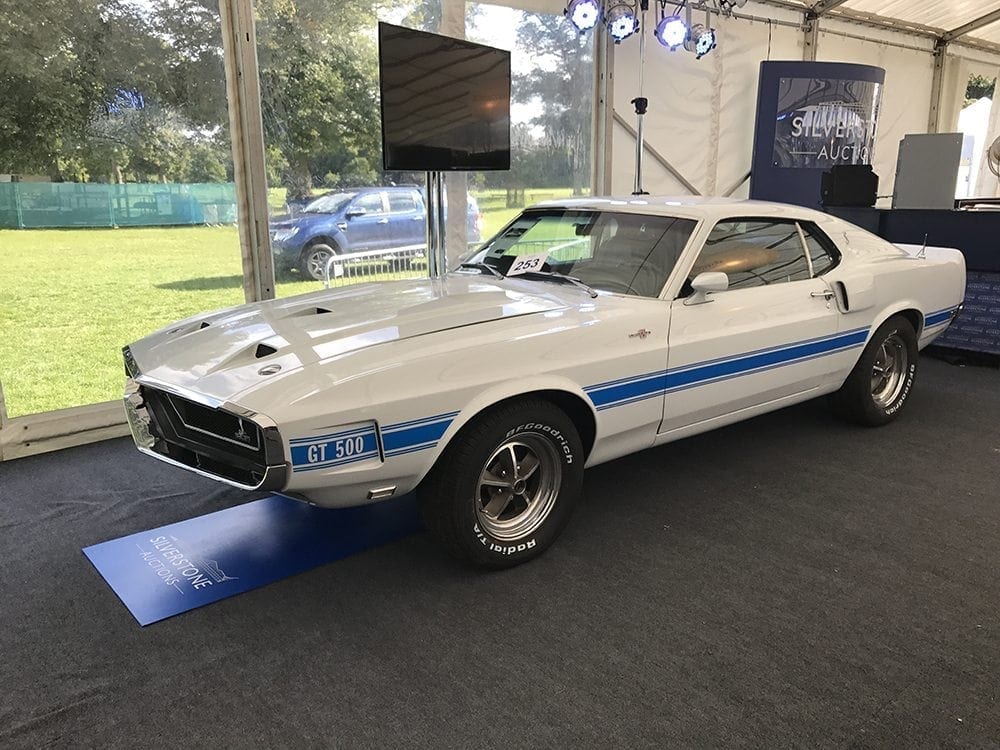 Martin Moore
Head of Marketing
Top Choice: Exige Cup 380
Having recently taken the Lotus Exige, Evora and Elise to the track at Goodwood, I've developed a soft spot for the Exige – its no-frills, unassisted, raw charm appealed to the inner racer in me. So when I got the chance to drive one of just 60 Exige Cup 380s around the South Downs, I was keen to see how it stacked up as the top of the range model.
The numbers certainly tell a story: 375hp, 0-60 in 3.4 seconds, top speed of 175mph and a weight of just 1,075kg. But it wasn't until I drove through the winding West Sussex roads that I realised what they all add up to: The ultimate road-legal track toy! The acceleration was outrageous, enabling me to keep pace with a Ferrari FF and Lamborghini Huracan, with my supercharged V6 screaming to life above 4,500rpm. And those winding roads? Well, the Cup 380 swallowed them whole – planted to the road, nipping around bends and leaving me grinning from ear to ear!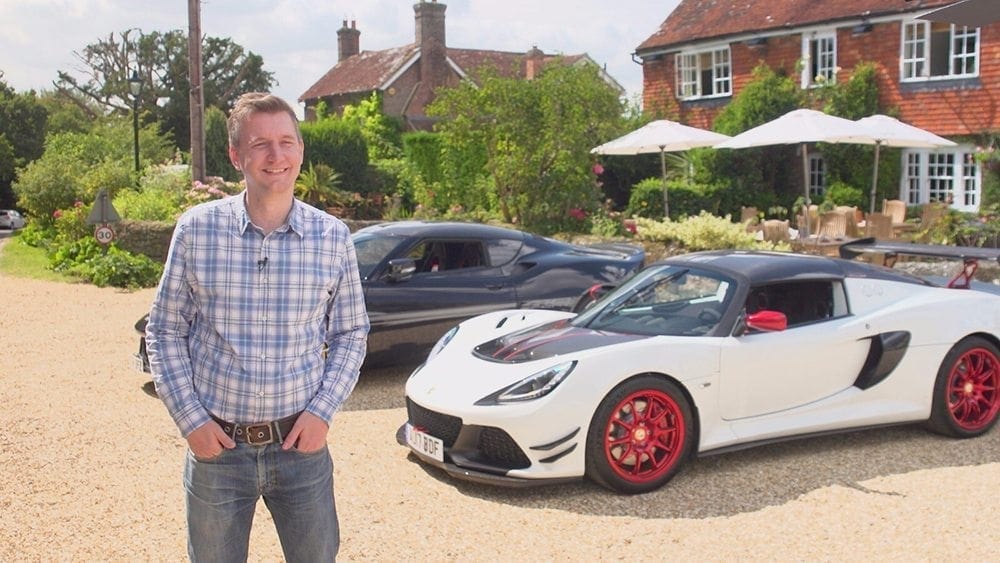 Nathan Soulier
Performance Marketing Manager
Top Choice: Mercedes-Benz Onyx G6 GLE Coupe
Until reality hit me a few years ago, I always thought I'd grow up to be a professional footballer, not just for the entourage and perks but the money and everything that comes with it, watches, cars and the big house.
Sportsmen and footballers in particular, are renowned for driving exotic and unique cars, the type of cars that will turn heads. At JBR Capital we recently published an article on the most popular Premiership Footballer's car and within the list entered the Mercedes-Benz Onyx G6 GLE Coupe, my chosen car.
This Onyx concept is an absolute beast, based on the 350D with the Premium Package, it has all the benefits and joys of the standard model, with an imposing front end, a wide arch exterior package and finished off with a dramatic rear. This screaming and imposing exterior has the guaranteed added wow factor that would make any footballer stand out from the crowd.
In addition to this I've found the perfect model for £10,000 less than the budget set, which should allow me to spend the remaining cash on a lovely watch.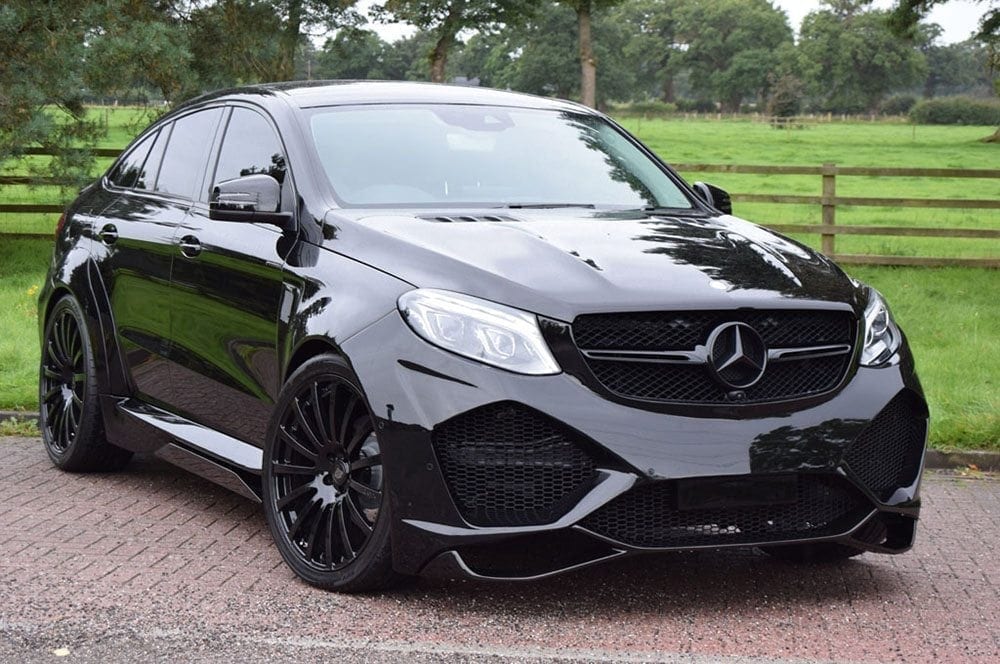 Kevin Frimpong
Sales Executive
Top Choice: Range Rover Evoque SE Tech
What car would I choose for £100,000.00 or less? Hmmm, well recently I've fallen in love with the Range Rover Evoque SE Tech, which retails at £60,000.00.
I love the shape of the car, the way it stands tall and demands respect. The interior looks classy; leather seats, which are heated and a panoramic roof which can compare to the best drop tops around. You also have the little multi functioning screen which is situated in a position that adds and fills in seamlessly with the interior, classy and sophisticated.
I would change nothing about this car, I'm definitely in love with this powerful machine!
Windows down, hair blowing in the wind; with some A-ha playing in the background, on a beautiful picturesque location. It is fair to say that I have pictured myself in every possibly scenario with my love.
Mohsen Naemi-Pour
Collections & Recoveries Executive
Top Choice: BMW i8
I believe the BMW i8 welcomes us to the future of performance motoring. The combination of a turbocharged three-cylinder petrol engine and an electric motor produces 362PS and the i8 features lightweight carbon-fibre construction. Make no mistake, once you step inside the i8, it feels like you're filming an episode of Star Wars. Whether you're Conor McGregor or Leonardo Di Caprio it's a fascinating experience.
The Unique design guarantees to have all eyes on you, especially when you flip open the dramatic butterfly doors, but get down to the business of driving and 60mph arrives in just 4.4 seconds. The range is 370 miles without charging, BMW claims 134mpg and 49g/km of CO2 so you can be stylish, fast, and most importantly green. Hopefully, the next i8 can get me to Scotland without any pit stops!
Cyrus Fateh
Sales Support Team Leader
Top Choice: Ferrari F430 Spider
In the first instance, I would probably buy a Porsche 911 Carrera 4 S. It's practical, suits the everyday car lifestyle and you have 2 seats at the back. Most importantly, you're not just buying a car, you are effectively buying a piece of history and dynasty. Since the birth of its very first concept, the 911 withstands the test of time and lives through generation after generation, it's an iconic car, which symbolises reliability and style, a true masterpiece and statement of German engineering. In addition, the double clutch GB, ALC and the added greatness of being 4 wheel drive makes the car even more exciting. From past experience on the track, the 911 is unbelievably stable in poor conditions and I would even consider driving it to my next ski weekend up the Alps.
However, my heart has been taken by a second hand Ferrari F430 Spider, Marlborough red with a stinking great exhaust on the back. Personally, I think the rear of this particular vehicle is the best looking out there in this price range – the circular lights and style are similar to an Enzo (my ultimate dream). Also, the iconic air intakes at the front are a reference to a much earlier Ferrari 250 TR 61 Spyder Fantuzzi. Ferrari as a brand is so much more Classy – much more history to it with Enzo and his F1 racing team etc. Porsches are a dime a dozen whereas you very rarely see a Ferrari – a sculpture. Yes they break down, yes they are unreliable, yes you need a mechanic following you in a van wherever you go but that is what you are buying into – a high maintenance, gorgeous Lady that ends up being more expensive than your wife.