At this time of year, almost every radio station begins a festive countdown of its listeners' favourite hits. We're going to do something similar here by revealing the top ten cars our customers chose in 2021.
But we promise, we won't subject you to Mariah Carey and Justin Bieber duetting 'All I Want for Christmas is You,' or Cliff Richards crooning 'Mistletoe and Wine' or even Band Aid belting out 'Do They Know It's Christmas.' Although we do quite like that last one, at least the original 1984 version anyway.
Let's keep the focus on 2021, though, as we reveal the top ten cars chosen by our customers over the past year. But before we commence the countdown, it's worth reflecting on what an incredible twelve months it's been.
For many in the automotive community, 2020 was a lost year. It is an understatement to say that our customers were itching to get behind the wheel of the car of their dreams in time for summer 2021. Driven by the post-pandemic pent-up demand for high-end vehicles, customer expectation was enormous
As the UK's only independent finance lender dedicated solely to high-end vehicle finance, JBR Capital, possesses exceptional knowledge of the market, the cars and, of course, our customers' needs. We are delighted that by living up to our 'Fund your passion' mantra and lending more than £100m, we could help so many enthusiasts get out on the open road in the car they've always promised themselves.
Discover more about what you should know before purchasing a supercar on our Supercar Buyers guide.
Here are the top ten cars we financed for our customers in 2021
Some seasoned observers said that when Audi acquired Lamborghini way back in 1998, it would tame the House of the Raging Bull and reign in its impetuous determination to push everything to the limit. How wrong they were. The car that kicks off JBR Capital's 2021 Top Ten, proves that Lamborghini's outrageous spirit remains as free and as wild as ever. With its razor-sharp styling and futuristic lines, the Lamborghini Aventador looks like it might have been reversed engineered from captured alien technology. Yet the D.N.A. of its illustrious predecessors, supercars such as the Countach, Diablo and Murciélago, is fiercely evident in every inch of the Aventador's body. Designed using aerospace technologies and built around an ultra-lightweight carbon-fibre structure, to many, the Aventador represents the ultimate in contemporary supercar engineering. And it's magnificent, naturally aspirated 759bhp V12 engine, free of any form of hybrid drive, utters a bloodcurdling howl of sheer defiance against the coming age of electrification.
More on Lamborghini Aventador Finance.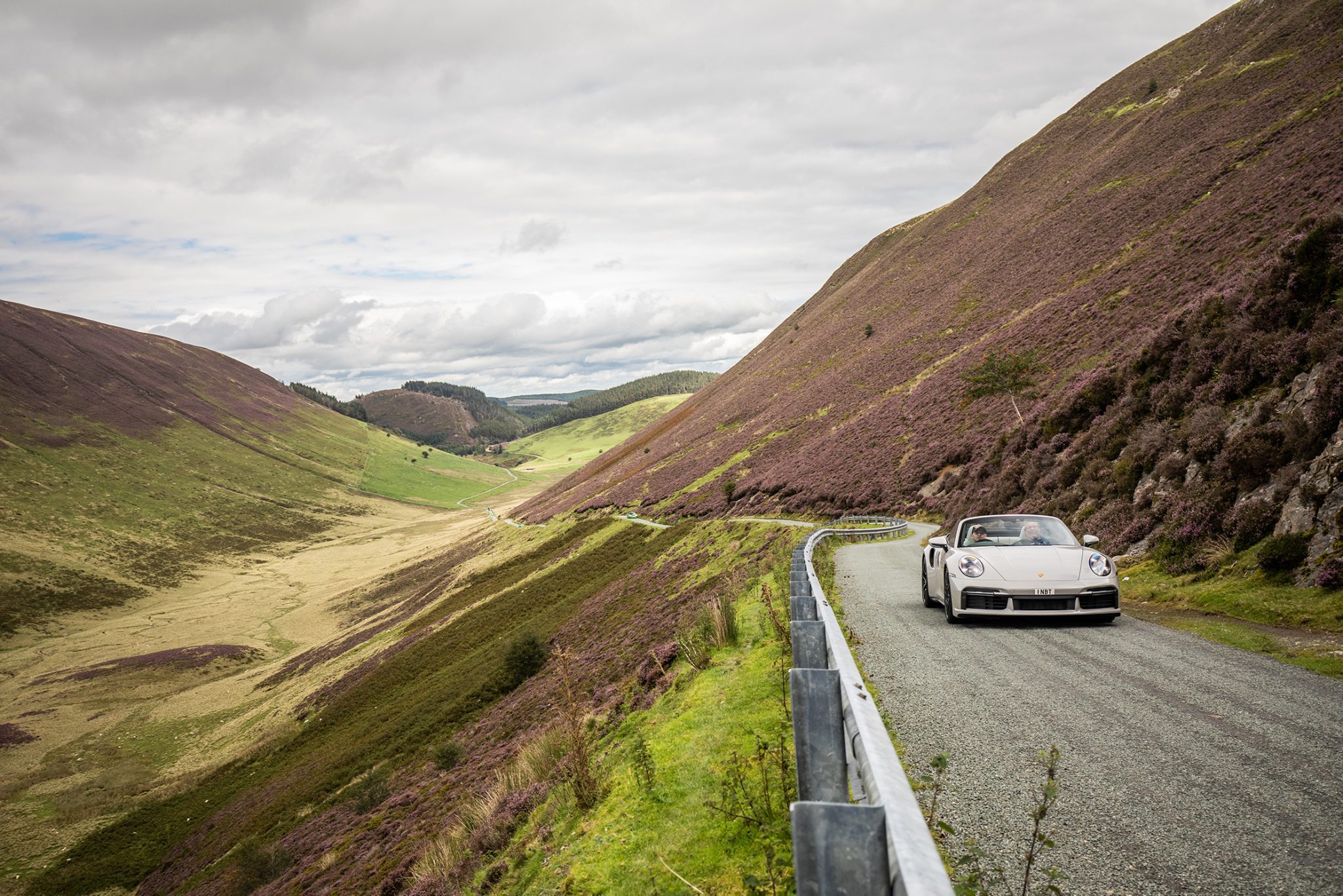 9. Porsche Turbo Coupé
If desirability equated to affordability, then the first of Stuttgart's finest models to appear in our 2021 Top Ten would undoubtedly sit a lot higher than number nine. Considerably fewer of JBR Capital's customers signed up for the Porsche Turbo Coupé than the Porsche Carrara model we helped finance, although we won't reveal where that model comes in the countdown just yet. But then it goes without saying, the Turbo model is considerably more expensive. Ah, but what a car it is if you can afford it. With 572bhp on tap, the latest Porsche 911 Turbo's acceleration is even more ballistic than ever. And to keep all that firepower on the road, handling and grip have been enhanced too. Admittedly, there has been some weight gain, but Porsche's engineers have also brought the magic back that was perhaps missing from some recent examples of the breed. The steering and sheer sense of involvement are sublime, and if you are fortunate enough to afford a Porsche 911 Turbo, you certainly won't be disappointed.
More on Porsche 911 Finance.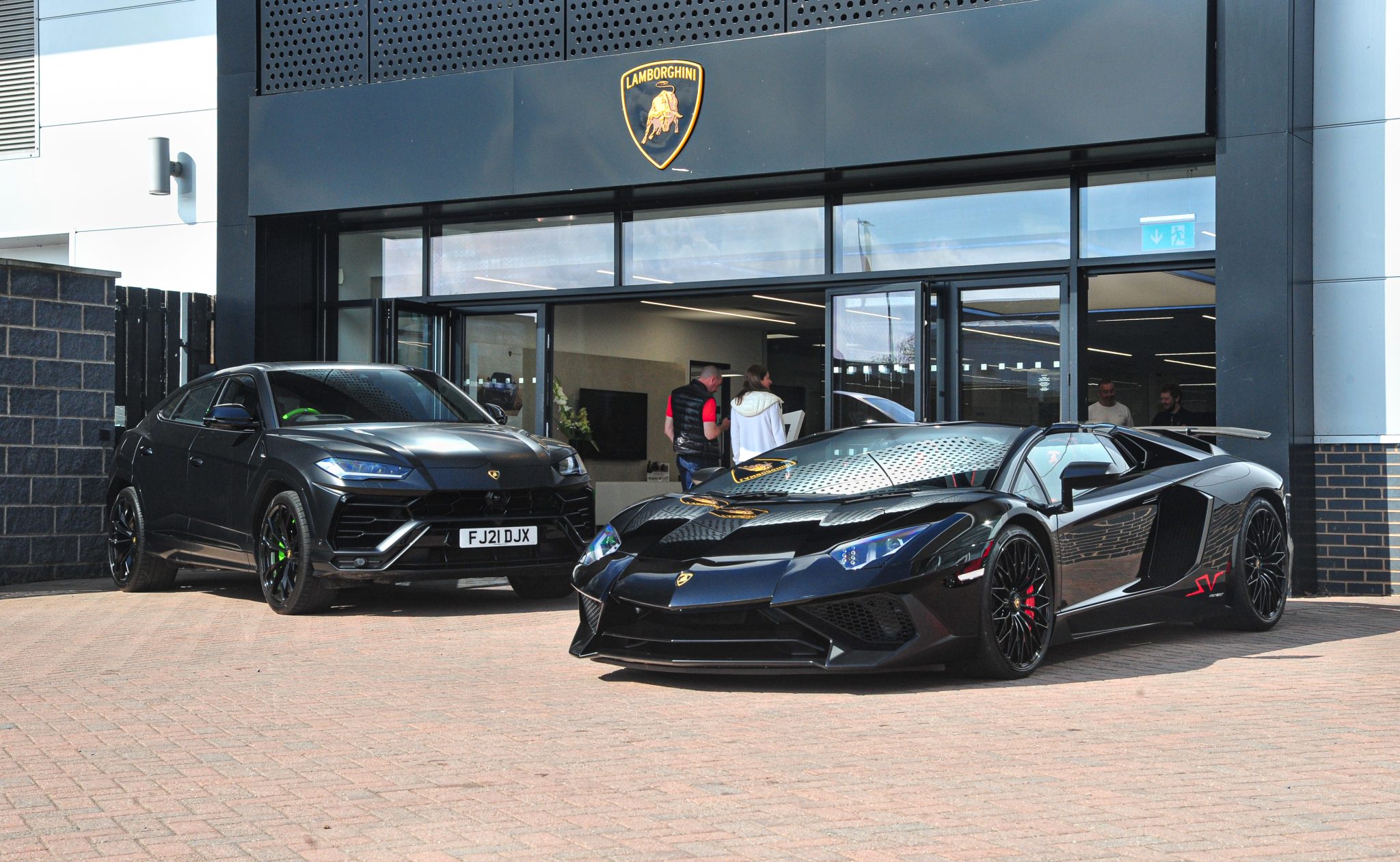 8. Lamborghini Urus
As Lamborghini's typically outrageous take on the SUV, the Urus, is my favourite car on JBR Capital's 2021 Top Ten, it always makes me smile when I see one on the road. I am even happier if it is one of 'ours', and as we have helped customers get behind the wheel of quite a few Urus models this year, there's a fair chance it is. Of course, Lamborghini would have a big issue with me describing the Urus as a mere 'SUV'. The House of the Raging Bull refers to its uber-fast family-size contender as the world's first SSUV – Super Sport Utility Vehicle. And considering the Urus spits out 641bhp and an astonishing 850NM of pulling power from its 4.0-litre twin-turbo V8 engine, enabling the SUV, sorry, SSUV, to accelerate to 62mph in a mere 3.6 seconds on the way to a 190mph top speed, they've certainly got a valid point.
More on Lamborghini Urus Finance.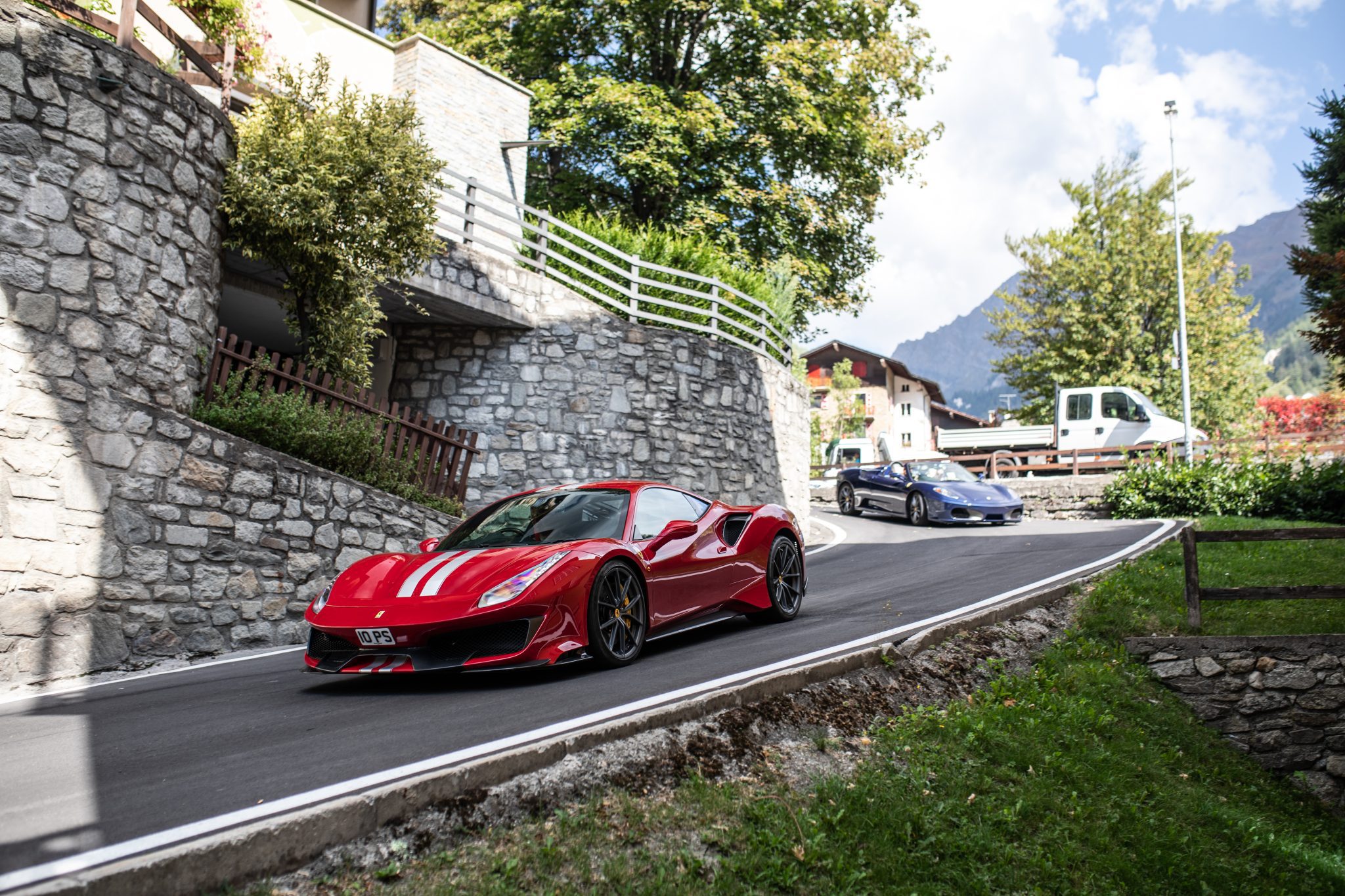 There are those that collect supercars as works of art and who view any mileage accumulated as highly detrimental. And then there are those to whom a car sitting time-locked and untouched in an air-conditioned garage is an anathema and that believe the only way to drive is hard, fast and daily. Of all the customers we have helped get hold of a Ferrari 488 GTB, I have no idea how the spilt into the two camps falls. But with this car, I can see both points of view.
"One could gaze upon the lines of the 488 GTB for an age and never tire. No wonder the design, by Flavio Manzoni, won the coveted Red Dot 'Best of the Best' award for product design."
But then there have been accolades aplenty for the driving experience too. And although the 661bhp 4.0-litre V8 twin-turbo doesn't quite have the character of the larger, naturally aspirated V8 that powered the previous 458, its performance is utterly mesmerising. So, to display or to drive the Ferrari 488 GTB? The answer is easy. Just buy two.
More on Ferrari 488 GTB Finance.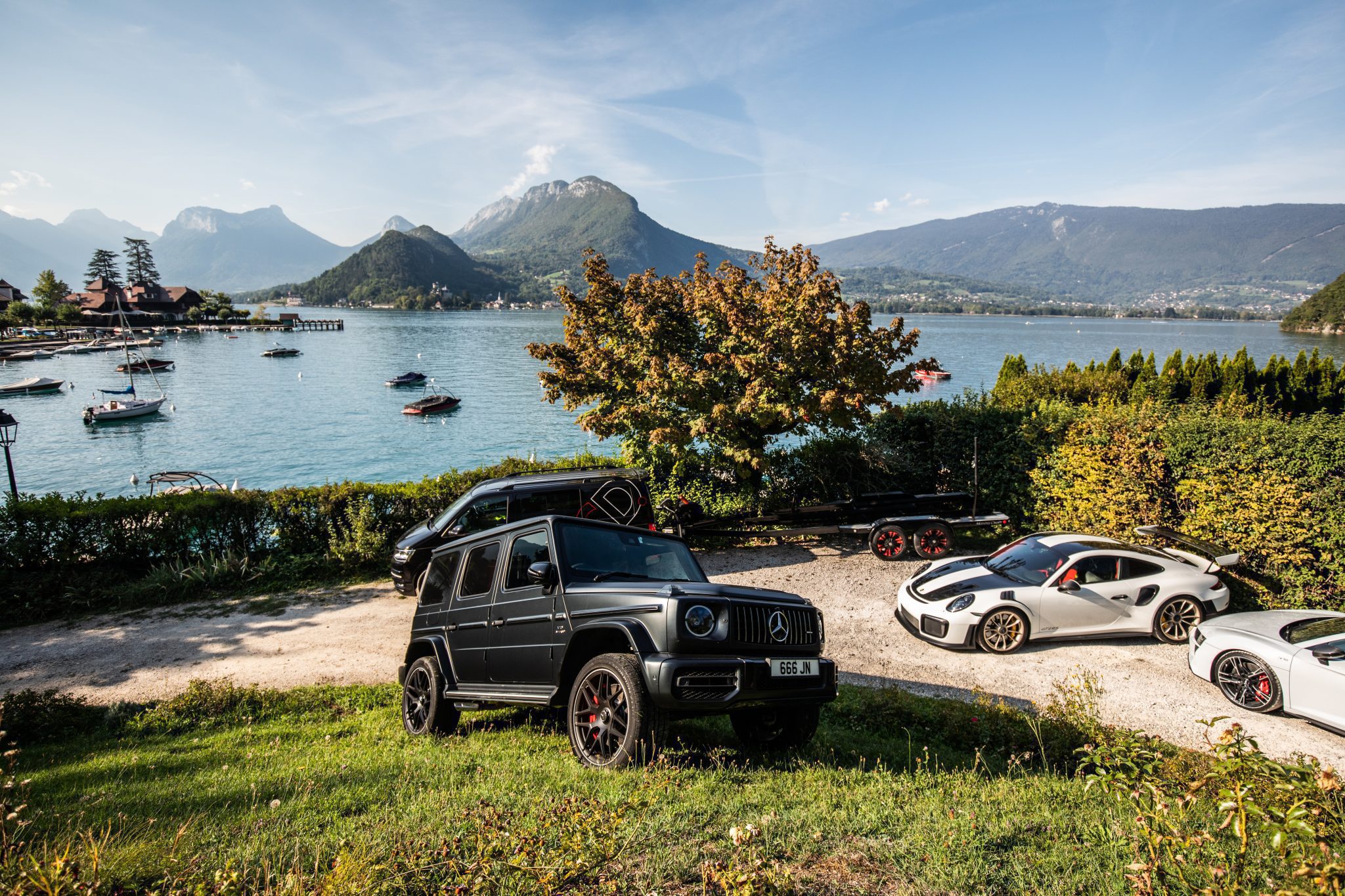 The mighty Mercedes-AMG G63 takes sixth spot and deservedly so. There's nothing quite like it, either here on our list or in the showrooms. Its set square-designed, Tonka toy looks are defiantly old school, making no concessions to the sweeps and curves that adorn most 4x4s today. Yet when you step inside the spacious, family-size cabin, you enter a world of cutting-edge technology and luxury design, with features such as Mercedes COMAND Online navigation, a Burmester® surround sound system and top-grade leather upholstery all available. As you would expect, the Mercedes-AMG G63 is endowed with excellent off-road ability to match its rugged exterior looks. However, what might surprise you are the finely honed road manners. Racetrack developed adaptive suspension helps ensure that the considerable performance of the 429bhp V8 bi-turbo is delivered to the road in a spirited, but not too unruly a fashion.
More on Mercedes-AMG G63 Finance.
This British-built luxury SUV is a vehicle of many, many talents. The striking, dynamic, yet sophisticated styling is spot-on. The spacious cabin, which offers a choice of five finishes, is endowed with 5+2 seating practicality and numerous features to keep the whole family happy. Yet, the high technology interior is also an environment that exudes pure luxury, sheer class and timeless appeal. Even though the Range Rover Sport has an unashamed road-going focus, off-road technology, such as Hill Descent Control and All-Terrain Progress Control, ensure that the Range Rover Sport gets the job done when the going gets muddy. There's a broad range of powertrains, including Land Rover's first plug-in hybrid, supercharged V6 and supercharged V8 petrol engines, and a TDV6 diesel. Take a drive, and you'll find that the combination of an electronic active differential, torque vectoring, and air suspension delivers a smooth ride and ultra-agile handling. And as the miles roll by, you'll see why our customers voted with their finances to place the Range Rover Sport at number five in our top ten.
More on Range Rover Sport Finance.
The Bentley Continental is one of the best cars to come out of Crewe in decades. The original model, launched in 2003, five years after VW took over the company, pretty much saved Bentley. The second generation moved the GT game on considerably, but the third iteration, which arrived in 2018, takes design, technology, comfort and performance to another level. No wonder it has proved to be such a hit not just with the critics but with JBR Capital's customers too, hence the occupation of fourth place in our 2021 most-financed-cars countdown. The GT V8 represents a perfect balance of power and beauty. With twin-scroll turbochargers located inside the V of the engine, throttle response is superb. The engine unleashes 542bhp and a mammoth 770Nm of torque in full flight, delivering a 198mph top speed, which means continents can be crossed very rapidly indeed. And remember, that's just the junior model. With a 650bhp and 900Nm at your disposal, the W12-engined GT Speed adds another ten mph and a lot more besides.
More on Bentley Continental GT Finance.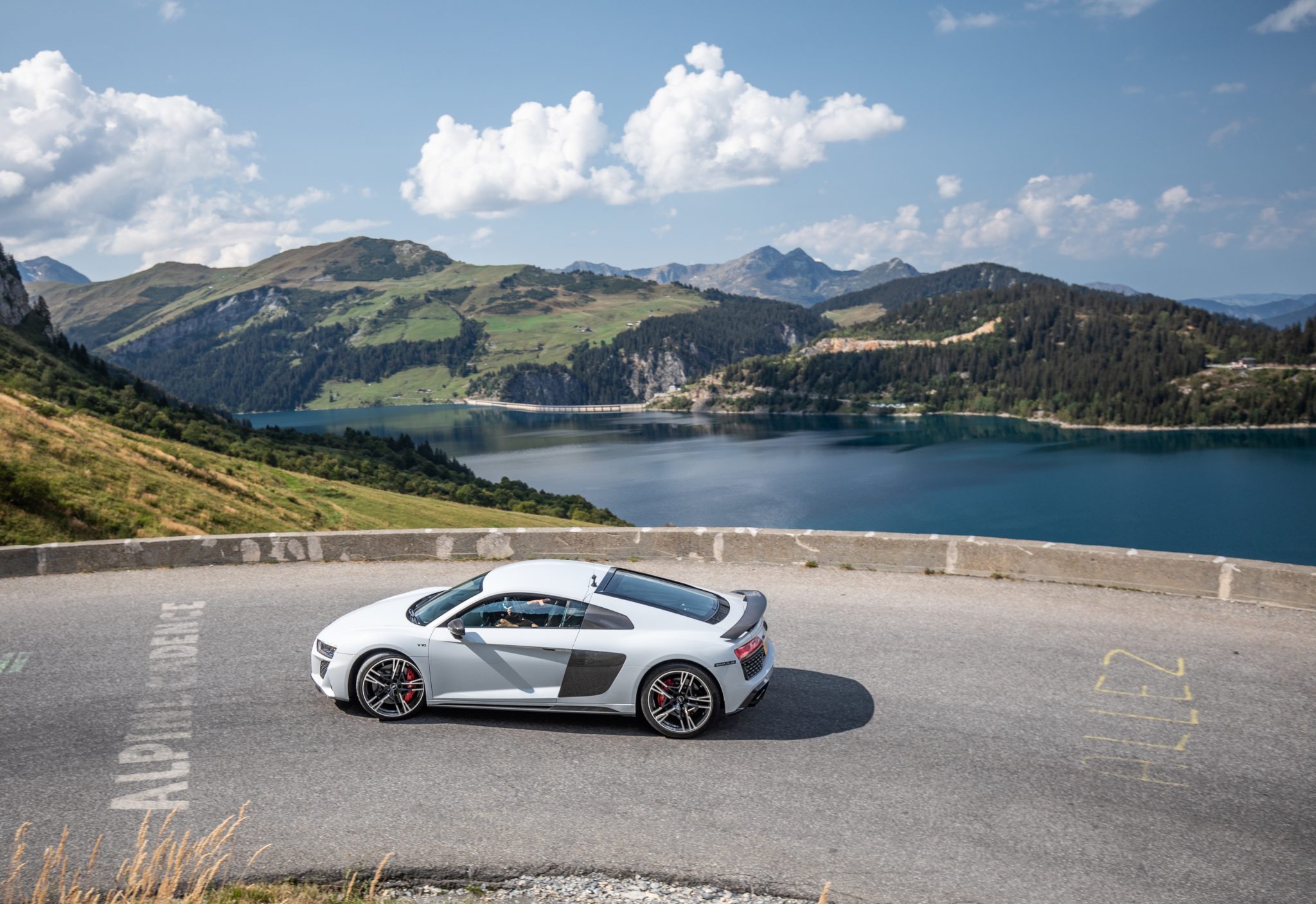 3. Audi R8
A wise person once said, 'if you are going to do it, do it right.' Audi might have taken a long time to 'do it,' but when it finally got round to releasing its first proper sportscar in 2006, in the form of the R8, it had most definitely done it right, thanks to the car's aluminium space frame, quattro all-wheel-drive system and mid-mounted V8 engine. It wasn't quite a supercar, but the latest version, equipped with a V10 engine capable of delivering up to 611bhp, certainly earns that moniker today. Highly useable in all weathers, unless perhaps you opt for the rear-wheel-drive version, it's easy to see why the >R8 is so popular with JBR Capital's customers and sits at number three in our 2021 Top Ten. And with an updated model capable of accelerating to 62mph in just 3.1 seconds arriving soon, the R8 is set for a fast start to 2022.
More on Audi R8 Finance.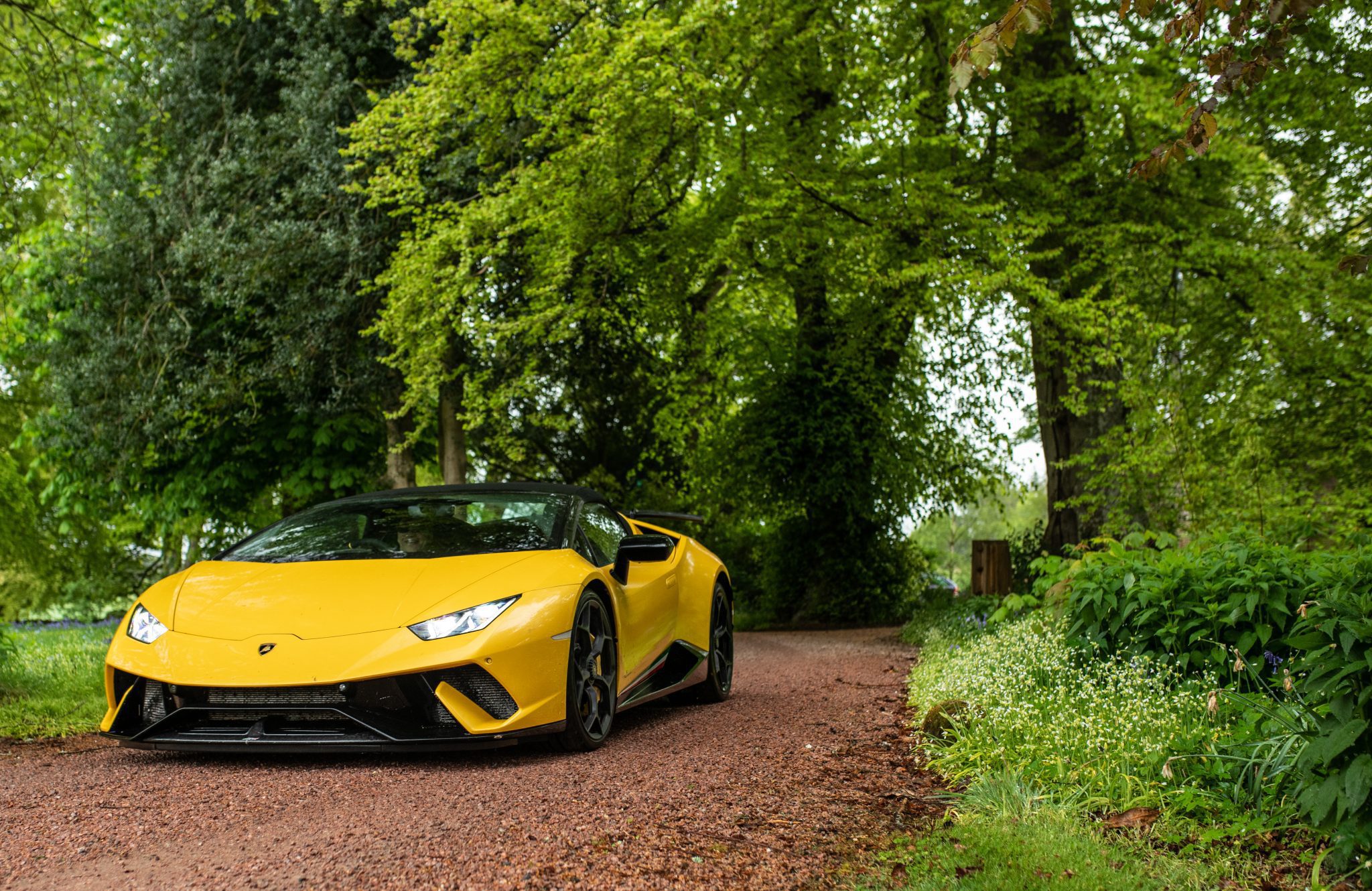 Right, now we're into the final two of JBR Capital's Ten Most Financed Cars of 2021 ­– the really heavy hitters. And few punch harder than the Lamborghini Huracán, even if the third model from the House of the Raging Bull to appear here is the 'baby' of the family. From the EVO to the STO, there's quite an array of Huracán models to choose from, including Coupé and Spyder versions of course. As the EVO name implies, the Huracán was given a full update in 2019. Enhanced aerodynamics brought increased downforce, four-wheel steering sharpened agility, and the magical naturally aspirated 5.2-litre V10 engine was reworked with the introduction of titanium intake valves and a lightened exhaust system to boost power to a decidedly un-baby like 631bhp. Along with an updated infotainment system, the enhancements ensure the Huracán can lower its head, stamp its hooves and charge in anger with the best of them – a very worthy runner-up indeed.
More on Lamborghini Huracán Finance.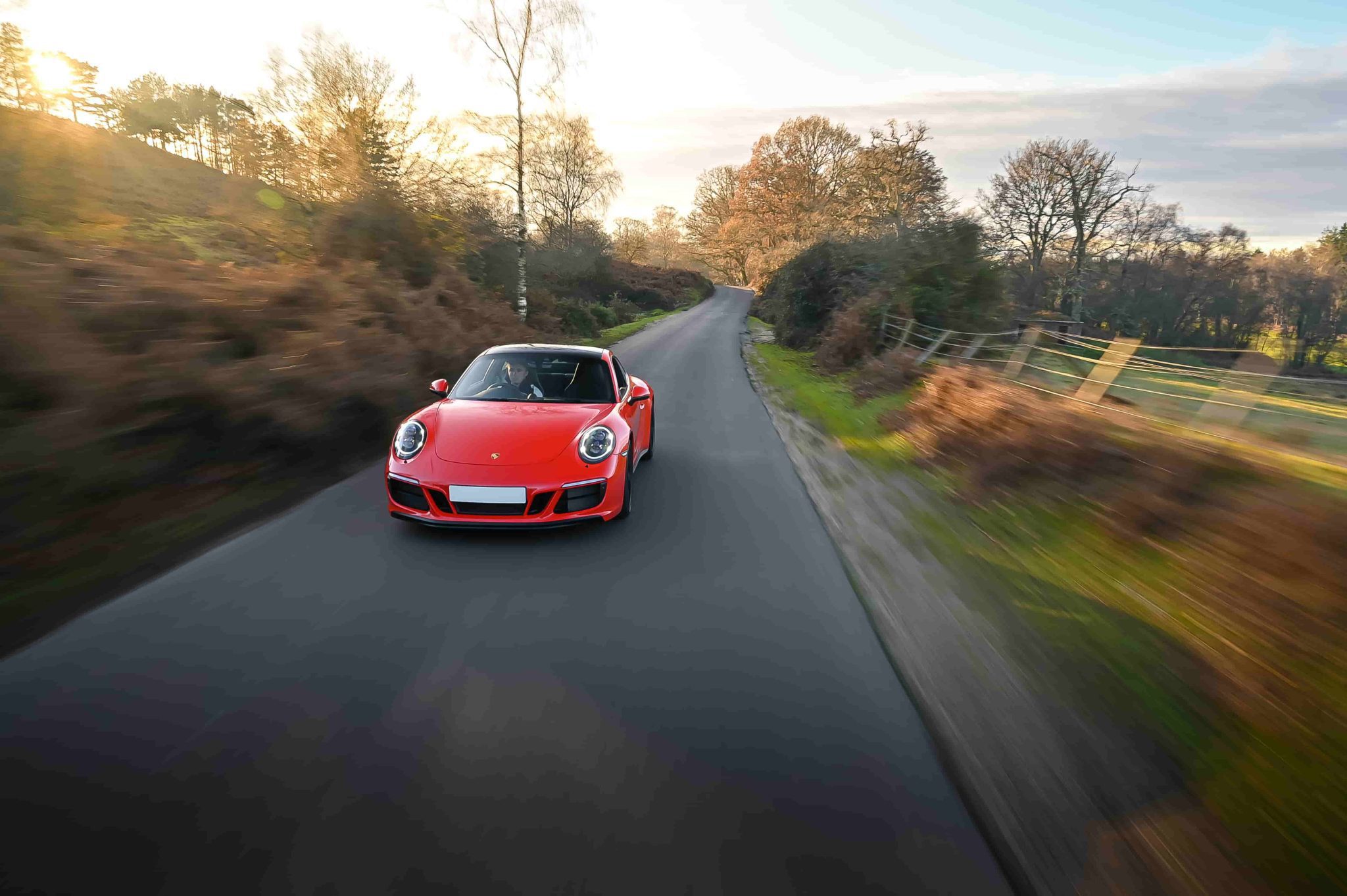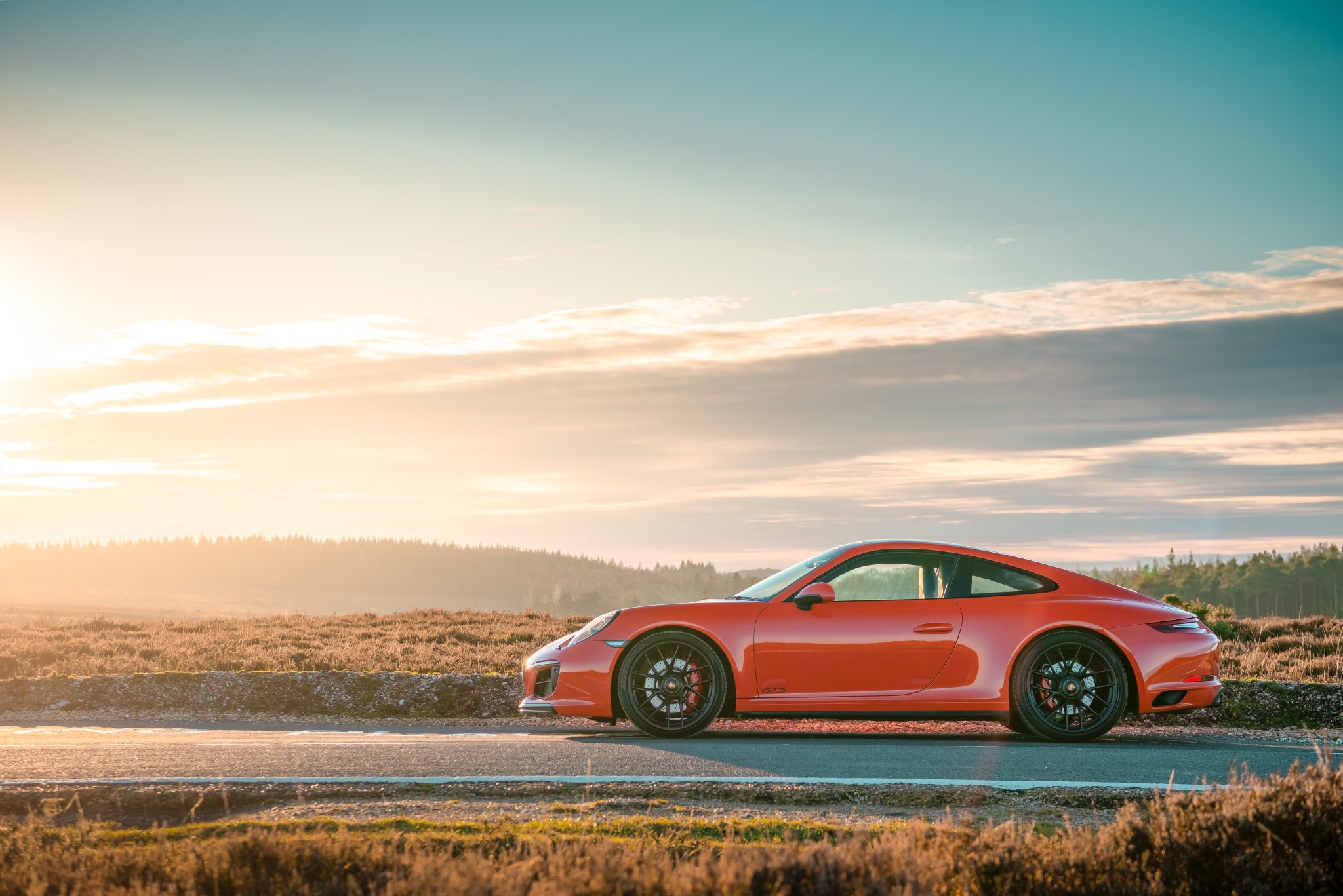 And so, we come to number one. The most financed car by JBR Capital is… the Porsche 911 Carrera. Since it was launched in 1964, the Porsche 911 has cast its spell on driving enthusiasts for well over half a century. And that allure remains as strong as ever. The current Porsche 911 Carrera is hugely popular with JBR Capitals' customers, as its ranking as the most popular car that we financed in 2021 proves. And it's not hard to see why.
"The latest Carrera might be utterly contemporary in every respect of its technology and engineering, but the visual lineage stretching back to the original remains unbroken."
The bodyshell has evolved and softened with time, like a pebble trapped in a flowing stream for aeons. The six-cylinder boxer engine may no longer be air-cooled, and its 3.0-litre twin-turbocharged configuration and the 380bhp output it delivers transform performance beyond all recognition. And yet, the visceral howl the engine emits as one pushes it to the red line still raises the hair on the back of one's neck. Everything has changed with features such as an eight-speed PDK dual-clutch transmission, Porsche Active Suspension Management, and cutting-edge digital technology. And yet, in terms of sheer driver appeal, nothing has changed at all.
More on Porsche 911 Carrera Finance.