There's much pleasure to be had from owning a classic car or supercar and this may be derived for a number of reasons. It may be the lovely patina of decades-old wood and leather, or the howling induction roar of a fiery V12, but perhaps the most lasting pleasure and the finest memories come from the camaraderie of ownership – meeting people with similar cars and passions.
With this in mind we've put together a list of six of the best events to be held in the UK this Summer. Some require that you own a car of significant status in order to take part, while others aren't so demanding but are no less fun. All can be enjoyed even if you leave your car at home and arrive by taxi – not such a silly idea given the chilled champagne which may come as part of your package.
CITY CONCOURS
8-9 June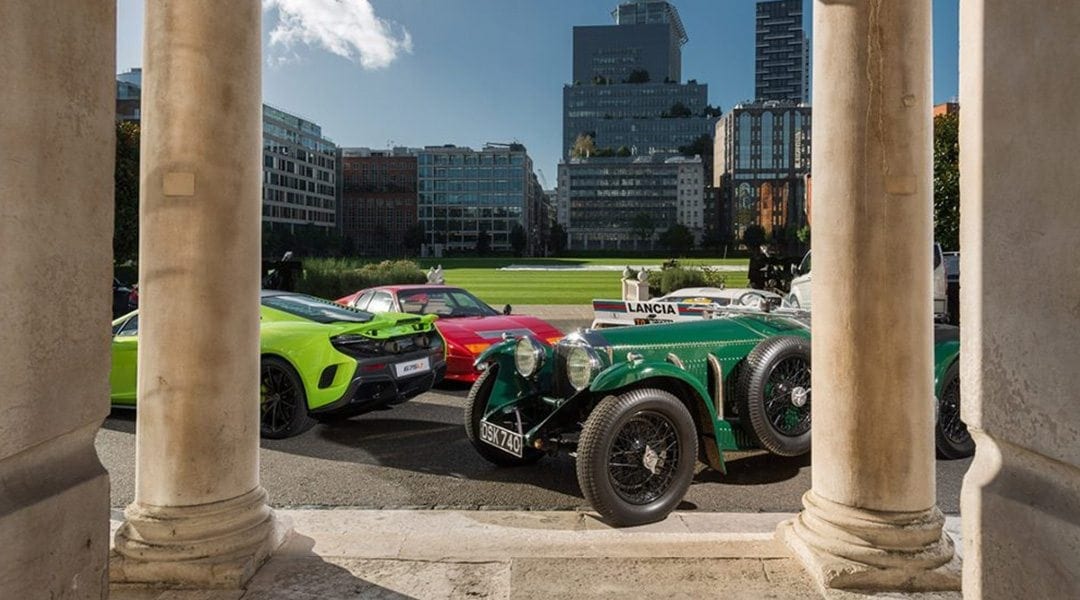 Billed as an 'automotive garden party in the heart of the City', the inaugural City Concours will be held on the lawns of the Honourable Artillery Company's Headquarters in London EC1. It's being staged by the Thorough Events team who also organise the now well-established and very successful Concours of Elegance and, like that event, entries will be of the very highest standard.
More than 150 exceptional historic and modern cars will be on display with eight different themes, among them the Swinging Sixties, Grand Tourers, Berlinetta Ferraris and the Development of the Supercar. Already confirmed for the Supercar display are a Mercedes 300SL 'Gullwing,' a Jaguar XJ220, a Pagani Zonda F, a Lexus LFA, a LaFerrari and a McLaren P1.
Auction house RM Sotheby's, Aston Martin specialist Nicholas Mee & Co., classic car specialist Fiskens and high-end dealerships Stratstone and Romans will also be present, while tailors Mason & Sons, fine art house Collier & Dobson and others will be showcasing their ranges of luxury merchandise. Various admission options are currently available.
GOODWOOD FESTIVAL OF SPEED
29 June – 2 July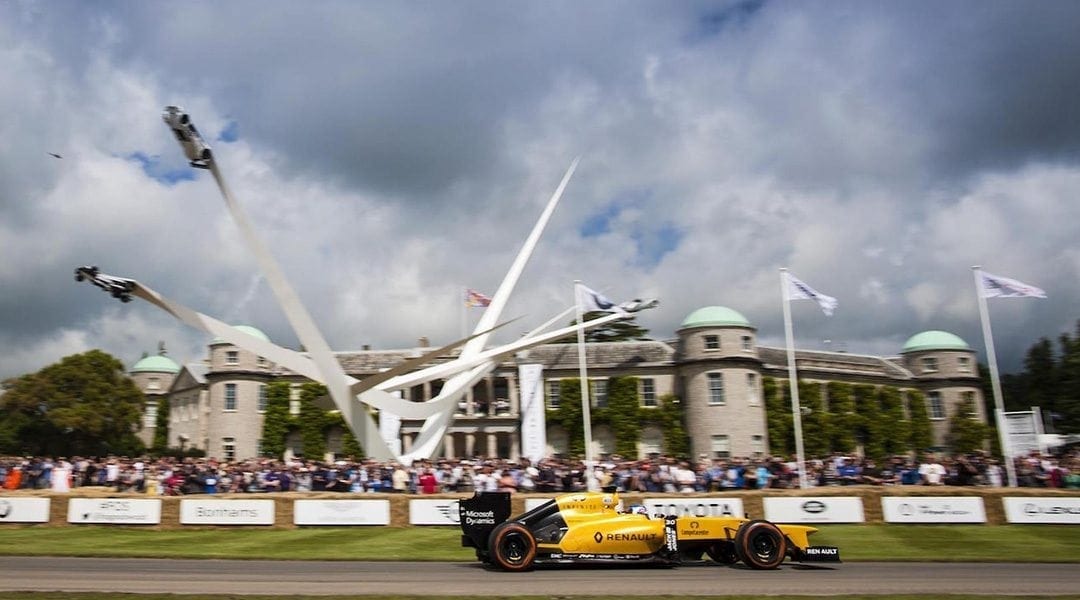 First held in the grounds of Goodwood House in West Sussex one Sunday in the summer of 1993, Goodwood's Festival of Speed rapidly grew to become a two-day event the following year, a three-day event in 1996 and then a four-day happening from 2010. For many years it's been the world's best attended event of its kind with huge crowds up to a daily max of 150,000 attracted annually by the veritable orgy of priceless classics, legendary drivers, F1 stars and all manner of exotic machinery.
Central to the FoS are the timed hillclimb competitions, but a variety of other attractions such as the F1 and supercar paddocks, the Supercar Run, the Cartier Style et Luxe concours, the Bonhams auction, the Forest Rally Stage and the Moving Motor Show also draw the crowds.
This year the FoS is to celebrate 70 Years of Ferrari, and to that end a jaw-dropping variety of Ferrari's finest road and racing cars is promised. These will include around 25 single-seaters from each of the key post-war Grand prix eras, while the Style et Luxe concours will be dedicated to Ferrari's legendary 3-litre V12-powered 250 models.
Saturday and weekend tickets are now sold-out, with Thursday, Friday, and Sunday tickets selling fast.
https://www.goodwood.com/flagship-events/festival-of-speed/
SILVERSTONE CLASSIC
28-30 July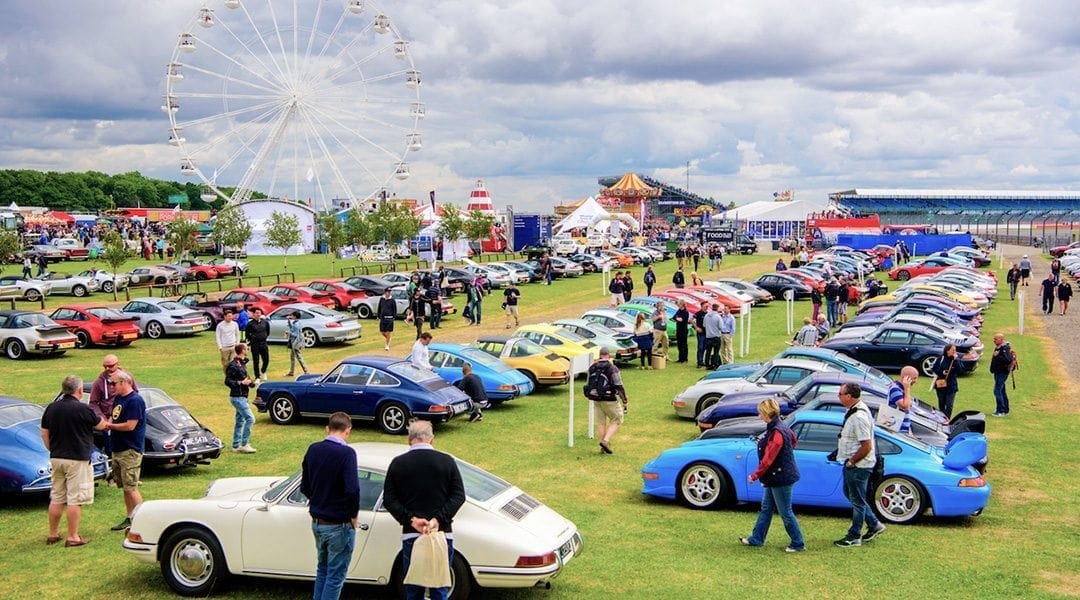 Held at the famous circuit in Northamptonshire, in terms of the sheer number of cars the Silverstone Classic is now firmly established as the world's biggest classic motor racing festival attracting more than 1,000 race entries with crowds of over 100,000. Last year some 100 car clubs displayed more than 10,000 classic cars, and this year 120 clubs are due to attend. Among the motoring milestones to be celebrated this year are 60 years of the Lotus Seven, 50 years of the Ferrari Owners' Club, 50 years of the AMG Mercedes and 30 years of the fearsome Ford Sierra RS500.
The three-day festival features the very best of historic motor racing covering more than eight decades of motor sport, as well as live music and a wealth of family entertainment. This includes a free funfair, retail outlets, a host of interactive activities, air displays and the Silverstone Classics car auctions with a racing car sale on the Thursday evening followed by classic car sales on the Saturday and Sunday.
https://www.silverstoneclassic.com
BEAULIEU SUPERCAR WEEKEND
5-6 Aug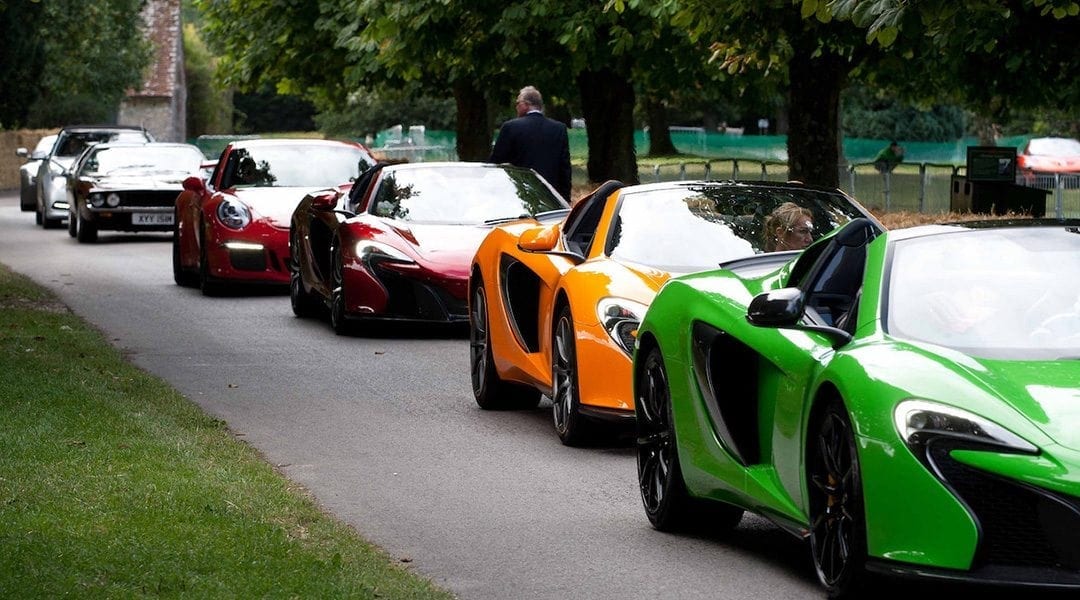 Although not on the scale of Goodwood or Silverstone, last year over 350 Aston Martins, Ferraris, Lamborghinis, McLarens and Porsches, (plus a rare Aston Martin Cygnet!) turned up in Hampshire to form what's described as the 'must-see family spectacular that brings some of the world's most number one and desirable motors to Beaulieu'.
The event includes curated static classic car displays, stunt driving displays and supercar demonstration runs on a closed course.
With the nearby Wilton Classic and Supercar event which was to be held in early June having been cancelled for 2017, it's likely that this year's Beaulieu Weekend will prove more popular than before, so if you'd like to take part then contact the organisers with details of your car and they'll get back to you with further details. Entry includes admission to all the Beaulieu attractions including the National Motor Museum and the World of Top Gear.
https://www.beaulieu.co.uk/events/beaulieu-supercar-weekend/
SALON PRIVÉ
31 Aug-2 Sept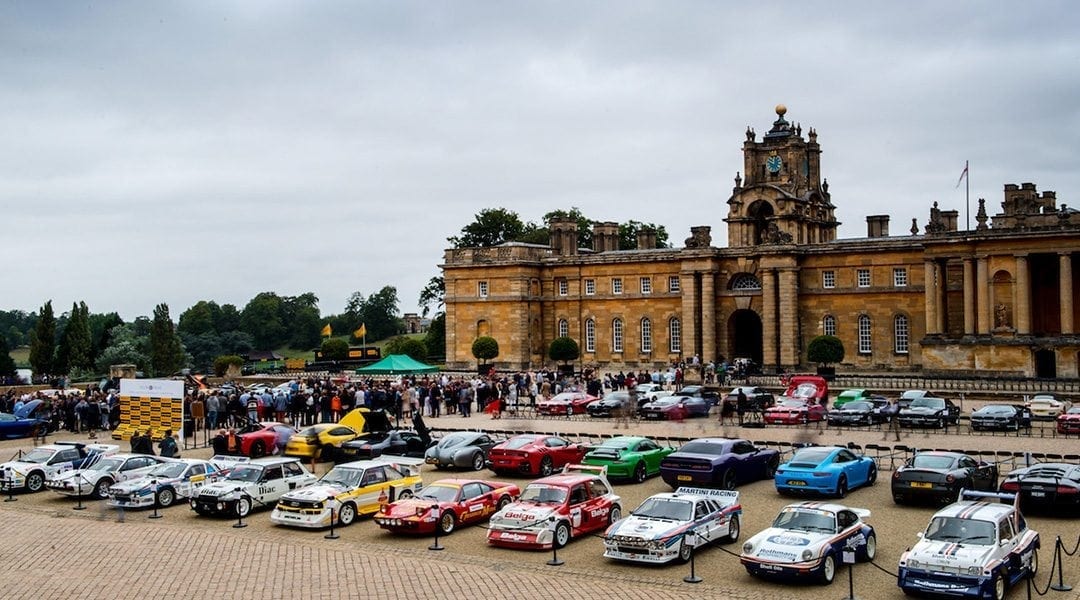 Initially held on the lawns of Fulham's Hurlingham Club in 2006, after five years Salon Privé moved to Syon House in West London, and then in 2015 to its current home at Oxfordshire's Blenheim Palace. During that time the event has evolved from an open-air prestige and supercar dealers' exhibition into a luxurious hospitality-only event appealing to discerning guests, collectors, buyers, owners and enthusiasts who prefer an intimate and engaging experience to crowds and queues.
Salon Privé's Concours d'Elégance features the rarest and most valuable classic cars and motorcycles. Last year's Best of Show was a 1956 Ferrari 500 Testa Rossa with the People's Choice being a 1954 Maserati A6 CGS. The Prestige and Performance competition is a modern-day twist on a concours which gives private owners of supercars (manufactured from 1976 to-date) the chance to display their pride and joy within the Great Court of Blenheim Palace. Last year's winners included a Pagani Zonda, Porsche 930 Turbo, Jaguar XJ220, Ferrari F12 TDF and a Morgan Aero 8. Entries are being invited.
A third but no less compelling Salon Privé competition is Boodles Ladies' Day where the only requirements are to be beautifully dressed with a hat or fascinator.
http://www.salonpriveconcours.com
CONCOURS OF ELEGANCE
1-3 Sept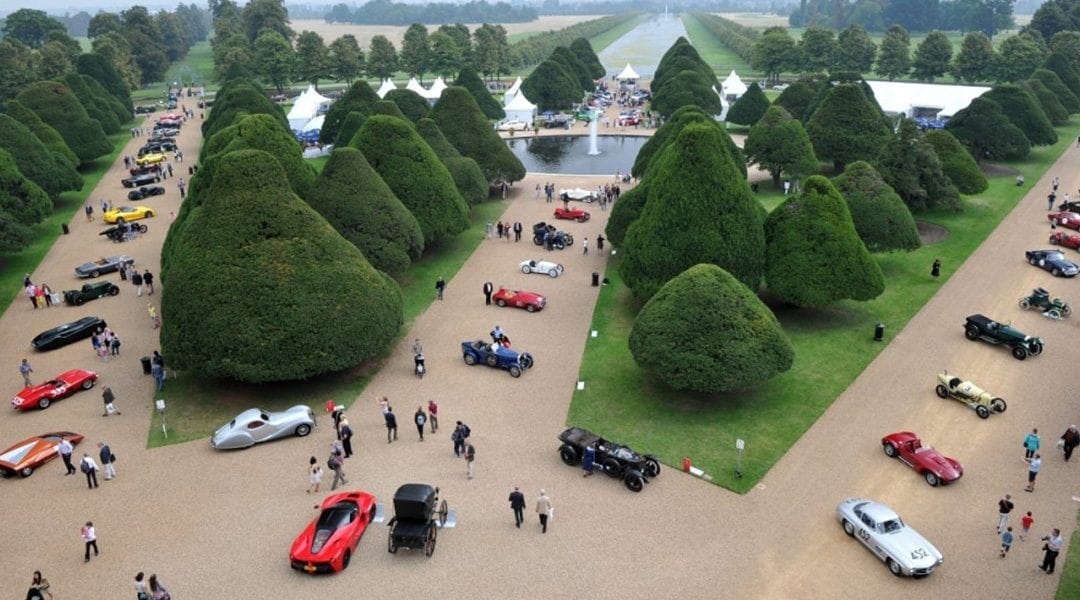 This year the Concours of Elegance returns to Hampton Court Palace having been held previously at Windsor Castle in 2012, St. James's Palace, Hampton Court, Edinburgh's Palace of Holyroodhouse and then Windsor Castle again last year.
Very much on a par from the outset with the high-profile Pebble Beach and Villa d'Este concours events in terms of prestige, the Concours of Elegance brings 60 of the world's rarest cars together. Many of these cars will not have been seen before in the UK, while many will also take part in a two-day driving tour prior to the main event.
Uniquely, the Concours of Elegance winner isn't selected by a panel of judges but by the owners of the cars themselves. Each owner chooses one car other than their own which they believe should be the Best in Show.
There will also be displays of hundreds of other fine cars, including entrants to The Club Trophy. This sees some of the UK's most prestigious car clubs offering up their finest examples to an independent panel of judges and the winning car is secured a place in the following year's main event.
http://concoursofelegance.co.uk
We'll be following this with our picks of the best automotive events abroad, some of which may involve some preparation and driving more than a kilometre or two, so stay tuned.
We're passionate about classic cars at JBR Capital and we can quickly build a bespoke finance package to suit your needs. So if you're interested in acquiring the car of your childhood dreams then please call one of our experts today on 020 3355 0035 to explore your finance options.