MERCEDES-AMG GT FINANCE
Bespoke finance for your dream AMG GT
At JBR we can finance any high-end vehicle, whether a 4x4, a high-performance saloon, a classic or a supercar, so if you're considering purchasing a Mercedes-AMG GT or GTS, talk to us. We're Mercedes-Benz finance experts, and together we can put together a bespoke, flexible arrangement to suit your financial circumstances, your chosen model and your future needs.
Our personal service means that we can take into account many more factors than a high street lender – for instance your intended AMG's true residual value, other assets you may own or your business situation – and come up with a fast decision and a plan to suit you. We often offer lower payments than other lenders, and we can offer finance to those who may be turned away by the computer-driven checklists of other companies. So contact us, either before you start hunting for your dream AMG GT/S, or when you've found it. We can help.
BESPOKE
Finance personally designed to suit you and your vehicle
EXPERT
We specialise in high-end vehicles. That's our only focus
PERSONAL
Face-to-face conversations, decisions made by humans
Competitive
Fast results, with the ability to achieve low monthly repayments
AMG GT
The inspiration for Mercedes' current flagship GT car – the AMG GT – could be traced back to the now hugely desirable and very valuable 300 SL 'Gullwing', and indeed the all-conquering and completely priceless 300 SLR factory racers, both of the m
id 1950s, but we'll skip five decades and start this story in 2003, the first year of the Mercedes SLR McLaren. Built in limited numbers (some 1,151 in total) over three years, this supercharged, 626hp, 207mph, air-braked, scissor-doored, carbon-fibre, £350k hypercar was McLaren's and Mercedes' show-stopping technological showcase.
This in turn provided inspiration for the gullwing-doored Mercedes SLS AMG of 2010. Built by AMG in greater but still limited numbers, the naturally-aspirated 563hp 6.2-litre V8 SLS became Mercedes new, and at around £165k, its somewhat more affordable flagship sportscar.
Which brings us to late 2014 and the unveiling of the AMG GT which, although equipped with conventionally-hinged doors, has very similar styling to the SLS and is very much the descendent of the recent SLS and SLR models.
As the current Mercedes sportscar range-topper it's currently priced from £97,210 to £114,705 (on-the-road), with the 4-litre twin-turbo V8 AMG GT packing 462hp and the more powerful GTS variant making 510hp. Zero to 62mph comes up in just 4.0 (GT) or 3.8 (GTS) seconds, while top speeds are a quoted 189 or 193mph respectively.
In its verdict of the AMG GTS, Car magazine said, "Intoxicatingly fast, comfortable over long distances and blessed with balanced, accessible handling it manages to be both a relaxed grand tourer and an inspiring sports car. It's a car you'd quickly feel at home driving, but would take far longer to tire of."
If that sounds like your dream car – it does ours – then we'd be only too pleased to assist with your purchasing arrangements. We could make the process a lot easier than you may imagine, so pick up the phone or enquire online and we'll do our level best to help.
Financing Your Mercedes-AMG GT
Key Points
Payments
Very competitive monthly payments. Can be fixed or variable
Interest Rate
Decided at the start of the arrangement, if fixed; can also vary based on a pre-agreed formula
Deposit
Usually 10-20% but can be anything from zero to a much higher amount
CREDIT ASSESSMENT
Our judgement of your ability to afford the payments, based on our own very personal, tailored criteria
RESIDUAL VALUE
What we assess your vehicle will be worth at the end of the agreement, based on our expert knowledge of the high-end car market
PCP
Otherwise known as Personal Contract Purchase, we currently only offer this through our McLaren Financial Services partnership. Contact us for more details
'I'd been looking for a 450SEL 6.9 for ages, but they all get snapped up by German enthusiasts. However, JBR Capital organised very fast finance so I was able to grab one.'
A Mercedes-Benz Collector
'I love performance cars, but need something respectable in my career. JBR Capital's financial expertise allowed me to bridge the gap quite nicely with a Mercedes AMG.'
An AMG S63-owning lawyer
Top Mercedes-Benz Models We Finance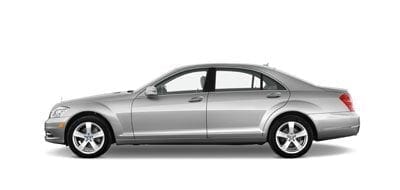 Mercedes S Class s550
A modern classic in the making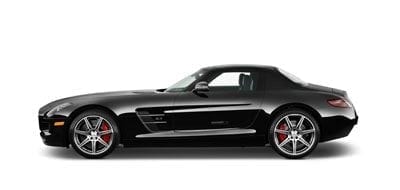 SLS AMG
True heir to the Gullwing, a charismatic supercar, 2010-14
Expert, independent and secure
We are happy to lend anything from £25,000 to £3m, and to date we have loaned over £206m. We pride ourselves on personal service, which means that we don't just punch numbers into a computer and wait for an answer – we talk to you, use our expert knowledge to assess you and your vehicle, and arrange a finance package to suit your needs.
As a result, we have received numerous awards and nominations, including the Auto Finance Awards, Motor Finance Awards and Car Finance Awards.
Backed by Cabot Square Capital, our management team has decades of combined experience in the worlds of automotive finance and financial services. We are full members of the Finance & Leasing Association and abide by its FLA Lending Code on trading fairly and responsibly. We are also authorised and regulated by the Financial Conduct Authority.
Get in touch for fast, flexible Mercedes-AMG GT finance tailored to your needs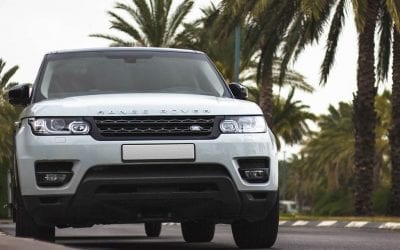 Evoque comes top of a league table of luxury cars bought by footballers – the Top 10 is dominated by supercars and high-end models. Read on to see the full list…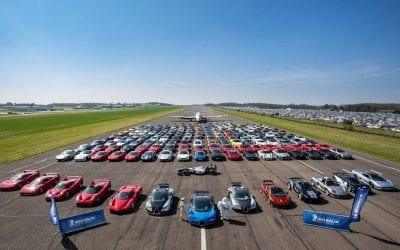 On Sunday we were lucky enough to see 210 supercars on show at the Supercar Driver event. Highlights included a Chiron, two Veyrons, an XJ220, Enzo, F40, P1 and Aventador SV – but all of the cars looked spectacular as they lined up for a group shot on the runway.