Mercedes AMG GT
Bespoke finance for your dream AMG GT
At JBR we can finance any high-end vehicle, whether a 4x4, a high-performance saloon, a classic or a supercar, so if you're considering purchasing a Mercedes-AMG GT or GTS, talk to us. We're Mercedes-Benz finance experts, and together we can put together a bespoke, flexible arrangement to suit your financial circumstances, your chosen model and your future needs.Our personal service means that we can take into account many more factors than a high street lender – for instance your intended AMG's true residual value, other assets you may own or your business situation – and come up with a fast decision and a plan to suit you. We often offer lower payments than other lenders, and we can offer finance to those who may be turned away by the computer-driven checklists of other companies. So contact us, either before you start hunting for your dream AMG GT/S, or when you've found it. We can help.
Get in touch to see what finance options we can offer for your chosen Mercedes
Enquire Online
Get in touch for fast, flexible Mercedes finance tailored to your needs
Sometimes the efforts of the industry's finest manufacturers don't quite satisfy our clients' desires for individuality. In those instances, they turn to the modifiers. In the first of our two-part, we look at the history and recent projects from Brabus and Kahn.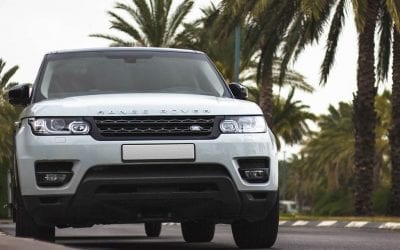 Evoque comes top of a league table of luxury cars bought by footballers – the Top 10 is dominated by supercars and high-end models. Read on to see the full list…