PORSCHE 911 FINANCE
Bespoke finance for your dream Porsche 911
If you're considering purchasing a Porsche 911, talk to us. We are high-end car finance experts, and can put together a bespoke, flexible arrangement to suit your financial circumstances, your car, and your future needs.
Our personal service means that we can take into account many more factors than a high street lender – for instance the car's true residual value, other assets you may own or your business situation – and come up with a fast decision and a plan to suit you. We often offer lower payments than other lenders, and we can offer finance to clients who may be turned away by the computer-driven checklists of other companies. So contact us about finance, either before you start hunting for the perfect 911, or after you've decided on your dream car.
BESPOKE
Finance personally designed to suit you and your vehicle
EXPERT
We specialise in high-end vehicles. That's our only focus
PERSONAL
Face-to-face conversations, decisions made by humans
Competitive
Fast results, with the ability to achieve low monthly repayments
The all-time classic Porsche 911
If you're looking for a 911 you have an astonishing amount of choice. The car usually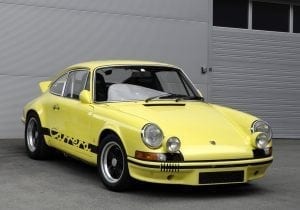 known as the 911  (alternatively designated as the 930, 964, 993, 996, 997, 991, 959 and so on…) has been around since 1964, which is an impressive lifespan by any standards. Which means that whatever your favourite type of motoring, some variant of 911 made over the years is bound to fit it. There are comfortable grand tourers, capable four-wheel drive models, cabriolet cruisers, stripped-out track weapons, awe-inspiring Le Mans-style racers, and much more in between.
What's more, you can even go off piste and design your own ideal variant. There are several specialists who will take one of the rather unfashionable '80s cars and rework them to match the sharp, minimalist looks of the early versions, while keeping the speed and handling of the later cars. Then there are the hot-rodders who, thanks to a wealth of aftermarket parts, will build you as wild a 911 as you can imagine. And if you hunt around the classic market, you may even run across one of the many short-run variants that Porsche themselves produced during that 52-year run.
The very earliest 911s, while a beautifully stylish design, did have a few handling issues that may put off the more enthusiastic driver – a tendency for the weight of its rear engine to overwhelm the grip of those '60s skinny tyres meant that rather too many ended up backwards in a hedge on the outside of a sweeping bend, usually in the rain. If those first 911T, 911 E or 911S models are your favourites, though, these days helpful and unobtrusive suspension modifications can be done if originality isn't crucial.
The 911 Carrera RS of 1972, however, was an entirely different animal to the fairly mild earlier cars. Lightened, bored-out, widened, spoilered and fat-tyred, this was a proper performance machine. Often seen on the racetracks of the day, the ones which escaped the Armco and gravel traps are now worth a small fortune.
In 1974, though, the 911 2.7 arrived, which tweaked the shape of the bodyshell once more, this time in pursuit of ever-tightening safety legislation (like hefty US-required bumpers) and increased levels of comfort. These were more tractable, everyday 911s, though still quick enough, particularly as the range-topping Carrera.
The 930 (usually known in its day as the 911 Turbo) turned the dial in the other direction, adding a turbocharger and some outrageous bodywork to raise the performance game. Some customers even ordered a 'flatnose' variant to copy the 935 racing car's aerodynamic bonnet line, but even the standard version with its whaletail spoiler was wild-looking enough. Of course, Porsche couldn't leave it there, so the later versions have an even larger engine and more powerful brakes.
Then there were the '80s cars so familiar from documentaries about yuppies and the first financial boom – loud and proud, with a largely cosmetic 'Turbo look' package available even for non-turbo cars. However, though still fairly unfashionable, these were well-built and quick cars – a good bet if you're thinking of buying one to modify or, indeed, if you still fondly hanker after a pair of red braces.
But it was all change again in 1989 for the 964 version, with its automatically adjusting spoiler and more advanced aerodynamics. The Carrera 4 four-wheel-drive version was a grippy performer, the Turbo was impressive, but watch out for the Carrera RS from this era, which was a proper stripped-down sports car.
And only four years later came the last air-cooled 911, the 993 version. Wider, sleeker still, and still boasting the usual range of coupé, cabriolet, and targa-top, the Carrera 4 and Turbo were again strong performers, with the Carrera RS badge again signifying light weight and sharp handling. However, the amazing GT2 stole the limelight when it appeared, its mix of high-end components making it as close to a racing car for the road as you'll find.
Then the water-cooled area began, though of course the 996 still used the classic flat-six layout when it launched in 1997. It was a major redesign in all directions but the family resemblance was still evident, as were the range-topping badges of Carrera 4 and GT2, then the new and even faster GT3. The 997 version continued the good work, adding marginal improvements as opposed to another rework, but also adding a heap of performance version to the top end of the range, like the Carrera S, Turbo, GT3, another GT2, and the wild 205mph GT2 RS.
And finally, the modern version – though, being the 911, there are bound to be more editions in its future. Known as the 991, this returned to a lighter, faster formula with some added electronics to help the suspension out a little, and the same wide range of variations – in escalating order of performance, the Carrera, Carrera S, GTS, Turbo, Turbo S, 500R and GT3 RS. If you get to drive anything towards the end of that list, you'll have an unforgettable experience discovering what the combination of half a century's heritage and single-minded dedication to performance can achieve.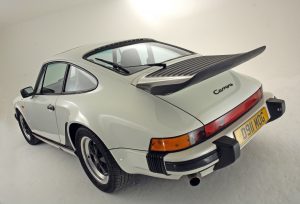 If you can see one of the Porsche perennials in your future, we may well be able to get one of these superb cars into your garage far more reasonably and easily than you imagine. Just get in touch for a personal consultation with one of our expert team.
Financing Your Porsche 911
Key Points
Payments
Very competitive monthly payments. Can be fixed or variable
Interest Rate
Decided at the start of the arrangement, if fixed; can also vary based on a pre-agreed formula
Deposit
Usually 10-20% but can be anything from zero to a much higher amount
CREDIT ASSESSMENT
Our judgement of your ability to afford the payments, based on our own very personal, tailored criteria
RESIDUAL VALUE
What we assess your vehicle will be worth at the end of the agreement, based on our expert knowledge of the high-end car market
PCP
Otherwise known as Personal Contract Purchase, we currently only offer this through our McLaren Financial Services partnership. Contact us for more details
'The early 911 is one of the greatest cars ever made, but nice ones don't come up all that often. Luckily, JBR's quick service allowed me to grab a very special example.'
A classic Porsche collector
'Although much of my business and assets are located out of the UK, JBR Capital were happy to finance a Porsche for me after some very efficient due diligence.'
A recent 911 buyer
Top Porsche Models We Finance
Expert, independent and secure
We are happy to lend anything from £25,000 to £3m, and to date we have loaned over £206m. We pride ourselves on personal service, which means that we don't just punch numbers into a computer and wait for an answer – we talk to you, use our expert knowledge to assess you and your vehicle, and arrange a finance package to suit your needs.
As a result, we have received numerous awards and nominations, including the Auto Finance Awards, Motor Finance Awards and Car Finance Awards.
Backed by Cabot Square Capital, our management team has decades of combined experience in the worlds of automotive finance and financial services. We are full members of the Finance & Leasing Association and abide by its FLA Lending Code on trading fairly and responsibly. We are also authorised and regulated by the Financial Conduct Authority.
Get in touch for fast, flexible Porsche 911 finance tailored to your needs