Thinking of buying an Aston Martin?
Aston Martin is one of the oldest sports car brands in the world, boasting extensive pre and post war racing pedigree and an enviable back catalogue of iconic road cars. It's also one of those companies that has always teetered on the verge of bankruptcy (and gone through it no fewer than seven times in its history), low volumes and costly production processes forever out of step with common practice.
Nevertheless, Aston Martin continues to survive if not thrive, constantly reinventing itself with new families of desirable sports and GT cars that readily seduce a diverse international clientele of marque aficionados and the style conscious. Today it is a determinedly pursuing the role of a luxury global brand, aligning itself with Red Bull Racing, building an SUV and an all-conquering multimillion-pound hypercar.
The classic Aston Martin, meanwhile, has become a prominent and treasured part of the 20th Century motoring lexicon, with cars like the DB5 held up as exemplars of 1960s British design, their understated beauty often at odds with their more vulgar Italian or American contemporaries. Aston Martin has always done its own thing and will, financial ruination or not, continue to do so for a long time yet.
Current market
Choice is not word that has ever been overused at Aston Martin. The company has traditionally made one car at a time, for which there may have been subtle variations to indulge, but not so much as to overstretch the normally tiny workforce.
Even today, deciding to buy an Aston presents you with relatively few decisions to mull over. The current range comprises the Vantage, DB11 and DBS Superleggera, this last being a performance derivative of the rather maligned DB11. But Aston has diversity in the pipeline with the DBX SUV entering production and the ultra-exclusive Valkyrie hypercar also imminent.
As for the classics, the DB and early Vantage series have reached previously inconceivable values in recent years and present reasonably safe investments for those with deep enough pockets. Even the more modern, less coveted cars that kept the brand ticking over in the lean years have enjoyed an unlikely resurgence, born up by relative scarcity and brand cachet. An enduring association with James Bond continues to push the marque's historic and current wares into the cultural limelight too, which is no bad thing for residual values.
Why buy an Aston Martin?
Buying an Aston Martin is quintessential heart ruling head.
These cars are expensive to run and maintain and are less likely to hold their value than the equivalent Ferrari or Porsche for example. However, the ownership experience is very different. Aston Martin's heritage and current design language makes this a more distinguished and understated choice, while a recent partnership with Mercedes-AMG has blessed the range with some phenomenal and reliable powertrains and excellent last gen onboard operating systems.
Today you can buy an Aston Martin with more confidence than ever before. Utterly useable, dependable and rapid, and still at one remove from the supercar defaults.
What to buy?
If you are buying nearly new, the DB11 will represent the best value without necessarily offering you the best product. The more accomplished, focussed and powerful DBS is a quarter mil car with options, however, taking you into some pretty rarefied territory. The car receiving the greatest plaudits from the media at the moment is the new Vantage, a stunning-looking and well-packaged entry-level Aston that uses a supercharged 5.0-litre AMG V8 to brutal effect. At its £120,000 price point, this is a sports car nipping at the heels of the far pricier supercar establishment.
Shopping for a classic Aston is another story. The more desirable DB4s and 5s are at well north of £600,000 now, easily passing the million-pound mark for rare models with sporting provenance. The unloved DB7 is a canny buy at the other end of the spectrum, however. Ageing gracefully, eminently useable and yours for the price of a high-end hot hatch.
How much to spend?
You can expect any new Aston Martin to depreciate in line with its supercar contemporaries. And these days that can be a substantial first year drop. These cars are very seldom investments unless they are limited editions such as the rebodied Zagato derivatives, which reliably command incredible sums in perpetuity.
As for the classic market, the sky's the limit. Recent history has been generous to old Astons, and there are a lot of less-than-brilliant cars out there being sold for big bucks. You'll also notice some wild disparity in pricing, indicative of the fact that, with relatively rare cars that don't come to market all that often, vendors will often chance their arm. Shop carefully. Condition and provenance are key.
Buying on a budget
The DB7 is your entry point into Aston Martin ownership today, and a good one of those can be had for as little as £20,000. Leggier examples of the last generation V8 Vantage, which are plentiful after a 12-year production run, can be had for around £30,000, and offer a far more modern driving experience. Both cars should be reasonably affordable to run and maintain, although bear in mind these are still low-volume, high performance machines and bills can be surprisingly hefty.
Finance Options
JBR Capital can provide you with a number of different finance options to get you behind the wheel of a new or used Aston Martin.
Hire purchase allows you to pay for your car in monthly instalments with the option to buy outright at the end of a fixed term contract. We also offer a lease purchase agreement that lets you make regular payments, similar to a hire purchase agreement, but where you own the car at the end of the fixed term. There's a final 'balloon payment', usually paid at the end of the term, but after that, the car is all yours.
A large number of older Aston Martins are sold through auctions, and JBR can create tailored finance solutions that enable you to bid with confidence up to an agreed value. And because we are an independent lender rather than a broker, we're in a position to pre-approve funds, making them immediately available once your bid is successful.
Should you wish to make a purchase without selling the car you already have, we also provide equity release, allowing you to borrow against the value of your existing collection.
We can even create finance packages for classic restorations, allowing you to improve and enjoy your Aston and increase its investment potential at the same time.
Buying as an investment
Unless you are looking at a limited edition model, such as the rare and exotic One-77 or a V12 Zagato, Aston Martin's modern stable should not be regarded as an investment opportunity. These are cars to be driven and enjoyed, and if and when you decide to move on, hopefully sold for a wearable loss.
Ten years ago, the right classic Aston was an astute purchase, but that whole market is in stasis right now and lesser examples from most marques are seeing what dealers and auctioneers prefer to call an 'adjustment'. Translate this as 'a bit of a wobble' across the board. Only buy a classic Aston Martin as an investment if you are prepared to sit on it for a decent length of time.
1. Can you afford it?
As mentioned earlier, the running costs of a modern Aston are not to be taken lightly. Thirsty, and with a healthy appetite for high-performance tyres, even the day-to-day stuff is not for the faint of heart. But recent partnerships with Ford and Mercedes have seen build quality improve immeasurably, and by-and-large these are very useable cars that are unlikely to go wildly or expensively wrong.
It's a very different matter when considering a classic however. The DB and original Vantage series were hand built in the truest sense and famously no two cars are alike. While some parts are readily available, body panels have to be handmade and individually tailored to fit. These cars are getting on for 60 years old now too, and as such are likely to have been through at least one restoration already, if not more. Cars of this age were often poorly restored when their values were only so-so, meaning a full, expert restoration today may uncover a few hidden horrors.
2. Maintenance / Insurance/ Additional Costs
The expertise required to adequately maintain and repair more exotic Sixties sports cars is thinning out, if not exactly thin on the ground as yet. The right specialist will cost you, but consider it part of a longerterm investment.
The modern Aston is much less of a headache, with its bomb-proof proprietary engines and ECUs. They are, of course, expensive to run and insure, but no more so than anything comparable from Porsche or Ferrari.
3. What to look for?
New used Astons just need the obvious due diligence. Make sure it has not been written off, stolen or sold with outstanding finance still on the car. This is all possible with an on-line HPI check. The classics are a bigger can of worms, with the aforementioned iffy restorations a particular point of caution, as are botched repairs. Try to buy from a reputable dealer, and if this isn't possible, arrange an expert pre-purchase inspection.
4. Websites where to research/buy from
The Aston Martin Owners' Club is a well-run and authoritative organisation that can provide assistance on a number of levels, from purchase to ownership and maintenance. But there are many highly regarded independent specialist out there, who buy and sell both old and new and who also offer expert servicing and repair. Try to avoid buying an older Aston privately, or at auction, without an independent assessment beforehand.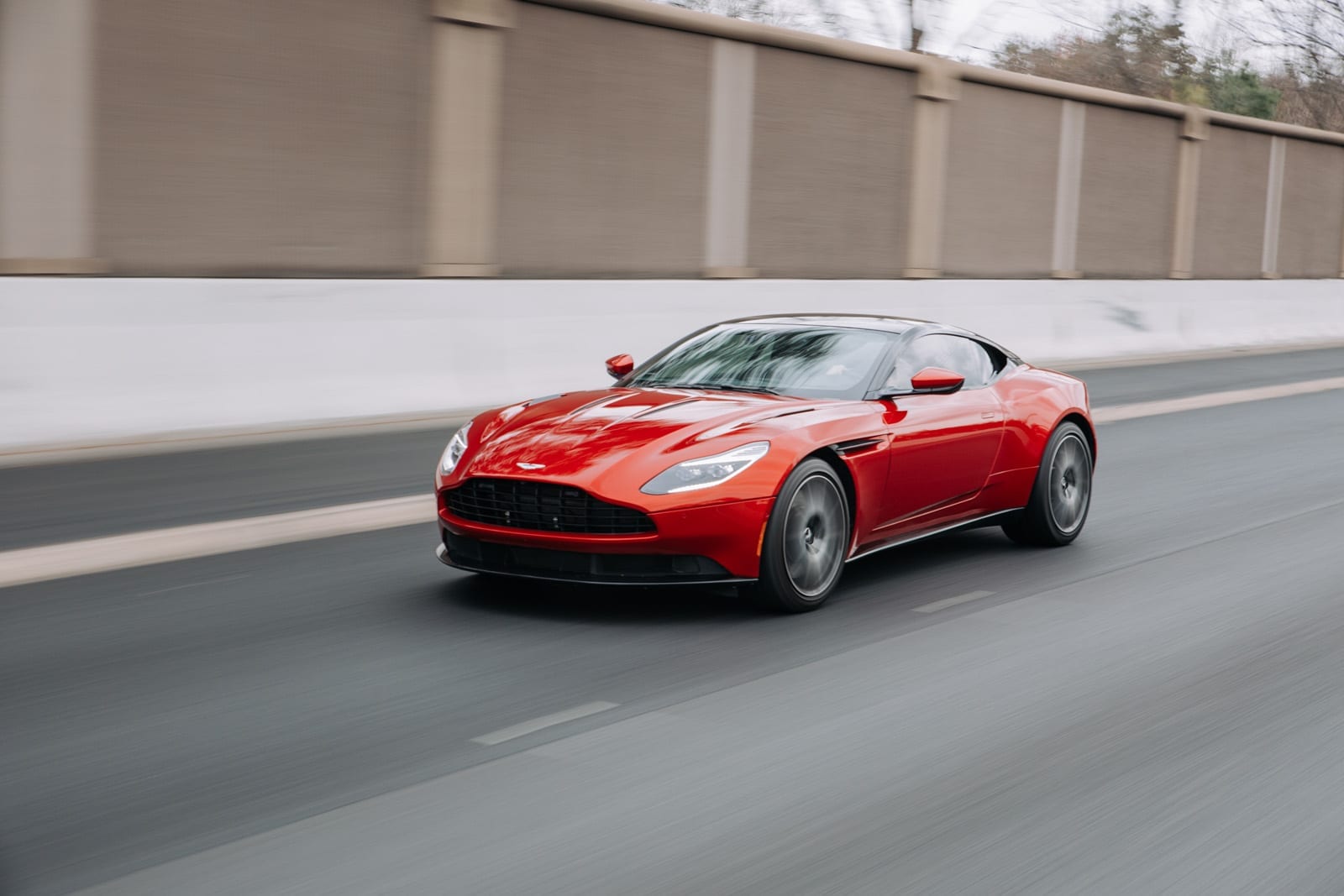 Get a Quote
Talk to our team

Aston Martin DB4 GT
The prettier predecessor to the iconic DB5, the DB4 GT arrived in 1959, reskinned in lighter weight aluminium and heavily modified under the hood to eek out maximum grunt from Aston's silky straight-six. Only 75 were made, alongside around 20 Zagato versions which are now some of the most coveted Astons of all. Most of these cars have proper sporting provenance, making them an excellent entry point to historic racing events.
Aston Martin V12 Vantage (2007)
The V12 Vantage arrive a couple of years after the launch of its smaller V8 sibling, bringing with it the power and torque the original car had so sorely lacked. Still sold with a meaty manual transmission, but now achieving supercar levels of acceleration courtesy of its 510bhp 6.0-litre V12, this was, and still is, one of the great modern Astons.
Aston Martin V8 Vantage (Mid-1980)
The last of the coachbuilt Aston Martins, the original Vantage was a gentleman's grand tourer in the truest sense. Beautifully appointed, with cabin steeped in hand-sewn Connolly leather and burr walnut, this was the best of old-world British car making. Which is to say it was brutally fast, but only in a straight line, and beautiful to behold, if unlikely to start three days in five.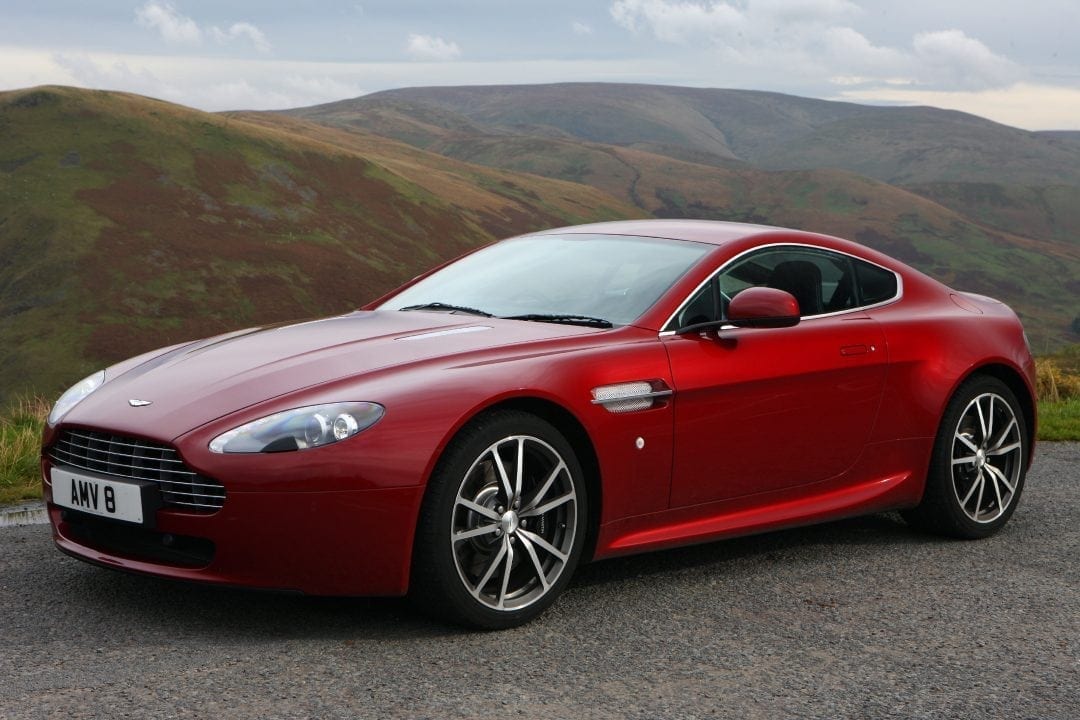 Aston Martin DBS Superleggera
The DBS earns a spot here as the current Aston flagship. A significant improvement on the lacklustre DB11 on which it is based, the DBS blends world class GT characteristics with withering performance. Fully 700 horsepower lurks beneath its long, all-carbon bonnet, good enough for a top speed of 211mph. Taking the fight to Ferrari, this is perhaps the best 'super-GT' on sale today.
Aston Martin Valkyrie
Although still unreleased, and its limited production run all accounted for, the Valkyrie is guaranteed to be one of the greatest cars from the final age of internal combustion. A collaboration with Red Bull Racing and designed by its technical head Adrian Newey, the Valkyrie uses a free-revving 6.5-litre V12 and hybrid system developed with Rimac to produce F1-levels of performance in a car that has been designed first and foremost for road use. It will arrive in 2020 at a cost to its few lucky owners of £2.5million.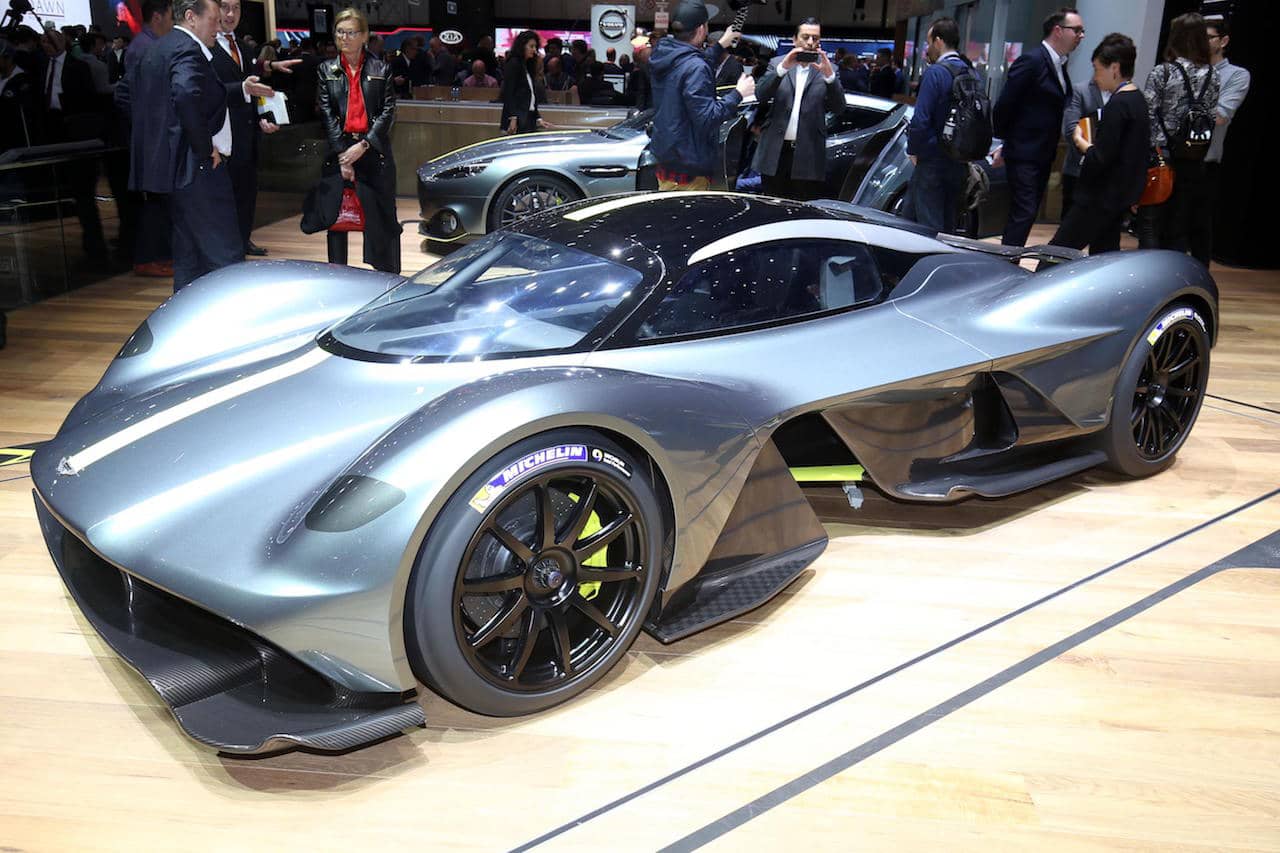 Get a Quote
Talk to our team