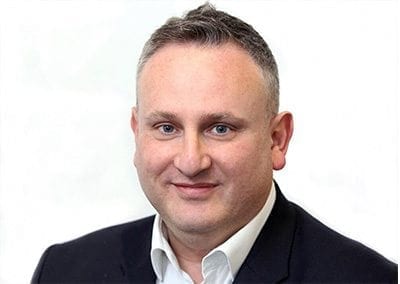 Darren Selig
EXECUTIVE CHAIRMAN
Background
Darren is a Chartered Accountant having qualified with KPMG in 1996 and holds a Masters degree in Engineering from the University of Sheffield. Prior to founding JBR Capital he spent 12 years intermediating finance arrangements in the high value vehicle sector. Prior to this he was an Equity Research Analyst at Lehman Brothers.
On a personal note:
Darren is married with three boys. In additional to being a petrol head he is a passionate Newcastle United fan. When not working he loves to play squash and is a keen golfer.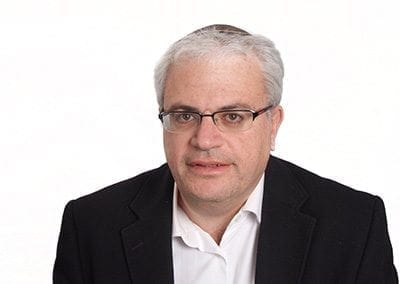 Shalom Benaim
CHIEF EXECUTIVE OFFICER
Background
Shalom read Economics at Cambridge University and qualified as a chartered accountant with Arthur Andersen in London. He has previously held two senior roles as CFO of IDT Europe & Asia (NYSE: IDT) and Takeda Europe (JP: 4502). Shalom is a co-founder of JBR Capital having worked previously for PwC's financial services advisory team in London.
On a personal note:
In his spare time (hardly any with five kids!), Shalom is a keen supporter of his son's fab football team (London Maccabi Lions). He has a fetish for fast cars but is still loyal to his nippy Cinquecento!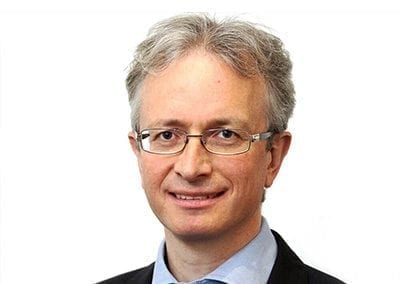 Stephen Halstead
CHIEF OPERATING OFFICER
Background
Stephen graduated from Cambridge University with a degree in Engineering. He qualified as a Chartered Accountant in 1993 and has spent the past 20 years in a variety of commercial finance and operational roles including spells at Metaswitch Networks, Toucan Telecom and Host Europe.
On a personal note:
Stephen is married with two teenage boys. In his spare time, Stephen enjoys cycling (in his youth he cycled across the USA) and playing golf (quite badly). He claims to be able to speak Italian and know a bit about fine wine.
Meet Our Business Development Team
Allan Hetherington
HEAD OF INTRODUCER SALES
Background
This year Allan "celebrates" 20 years in the Motor Finance Industry, predominantly with major companies such as Capital Bank Motor, GE Capital and Motonovo. He has also enjoyed living and working in Cyprus and gained excellent experience working with Prestige Franchised Motor Dealers across the Middle East.
On a personal note:
Allan is happily married with a daughter and son who take up most of his spare time. In particular Allan enjoys watching and helping with their participation in netball, cricket and football. He is a keen squash player who balances his enjoyment levels by being a lifelong Sunderland supporter!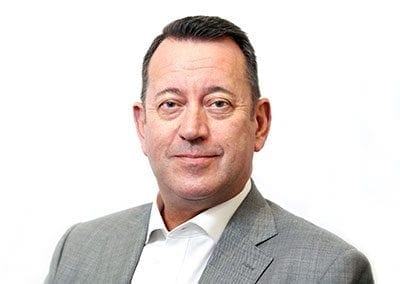 Michael Bergin
BUSINESS DEVELOPMENT MANAGER
Background
Michael has over 20 years' experience providing funding solutions within the higher luxury sector of the franchised motor industry, for brands such as Porsche, Bentley and Lamborghini.
On a personal note:
Michael has three sons, plays tennis (with varying degrees of success!) and has a passion for fine watches.
Ian Froggett
BUSINESS DEVELOPMENT MANAGER
Background
Ian has over 20 years experience in the finance industry. He has worked closely with Independent High End Vehicle suppliers,High Net Worth clients and commercial clients.
Ian spends his leisure time following the greatest game on earth – Rugby League and being a taxi for a teenage son.
Tim Wookey
BUSINESS DEVELOPMENT MANAGER
Background
Tim is a Business Development Manager with 17 years' experience in the retail side of the business, working for major brands which includes the likes of Mercedes Benz and Ferrari to name a few.
On a personal note:
In his free time he loves to spend time with his wife and three children; playing tennis, riding his mountain bike and taking in the sea air whilst walking along the seafront of his hometown in Clevedon.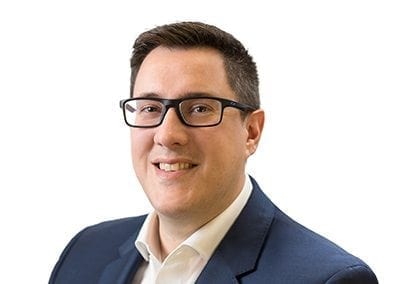 Ian Francombe
BUSINESS DEVELOPMENT MANAGER
Background
Ian has worked within the retail motor industry for more than 20 years, for a wide variety of franchises including Audi and Porsche, supplying funding solutions to both private and business clients. For the past 3 years Ian has been working in the automotive digital arena, delivering high quality software solutions and marketing campaigns.
On a personal note:
Ian enjoys live music and motorcycling in his spare time, as well as an annual pilgrimage to the Le Mans 24 hour race!
Peter Atkinson
NATIONAL ACCOUNT MANAGER
Background
For over 35 years, Peter has enjoyed a very successful career predominantly in Banking and Motor Finance with Lloyds Banking Group (HBOS, Bank of Scotland, Capital Bank, NWS) he has incredible knowledge, expertise and proven relationship/sales management skills within the Motor sector. "It's about how you make someone feel that's important" and that drives his enthusiasm for dealing with everyone he meets.
On a personal note:
Peter has been married for 38 years and has two daughters.  The family love to spend time together holidaying in America and Italy.  Walking their dog along the Northumberland coastline is very special as is listening to a wide range of music and socialising.  Golf is a real passion for Peter, he plays at Lee Westwood's home course, Close House and is also a member at Ponteland Golf Club.
TRISTAN BRYANT
BUSINESS DEVELOPMENT MANAGER
Background
Tristan has 17 years' finance experience with the last 8 years working in the motor finance industry for Close Bros, MotoNovo Finance and now JBR Capital.
On a personal note:
When Tristan's not behind the wheel or visiting new potential clients he spends the majority of his spare time with his wife and 3 children or watching his beloved Norwich City FC.
Karl Tipping
BUSINESS DEVELOPMENT MANAGER
Background
Karl has 14 years' experience within the motor industry working as a retail Finance Manager for Porsche and a Business Development Manager for Close Brothers Motor Finance. He has combined these roles to provide funding solutions for retail dealers and High Net Worth & Commercial Clients.
On a personal note:
Karl spends his spare time with his 12-year-old son following Notts County and Sunday league junior football in all weathers, whilst trying to escape on as many holidays and breaks as possible.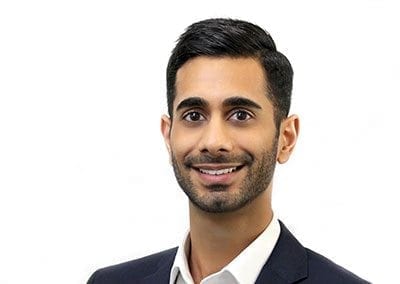 Nadim Haji
DIRECT SALES MANAGER
Background
After studying at university in Manchester, Nadim began his career in Asset Finance at Vantage Leasing Solutions, working his way up to Account Manager whilst gaining a valuable insight into the prestige vehicle finance market. Prior to his move to JBR, Nadim spent a number of years at DLL, working with a variety of asset types in sales support, account management and operational risk roles.
On a personal note:
In his spare time Nadim enjoys going to the gym and reading GQ Magazine. When he's not indulging his passion for fashion and art, he can often be found with a cocktail in hand at the latest bar du jour.
Rita Kiss
CREDIT MANAGER
Background
Rita is a young, dynamic and highly professional individual with a range of experience in operations, marketing and hospitality from positions in London and Budapest. In addition to being a Credit Manager, Rita also manages the office.
On a personal note:
When she isn't glued to a computer screen, Rita is studying towards her degree. She enjoys travelling and is an expert in the art of getting lost when taking long walks in foreign cities.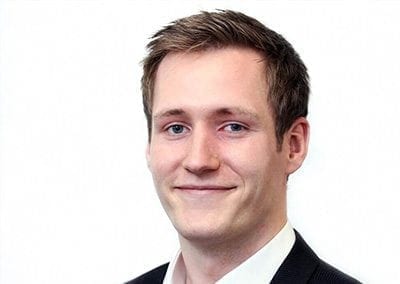 Michael Blackwell
CREDIT MANAGER
Background
Michael recently graduated from King's College London with a degree in Religion, Philosophy, and Ethics.  Having mostly worked in sports coaching, he has now joined JBR as a Credit Manager, developing risk and portfolio analysis projects on top of doing day-to-day underwriting.
On a personal note:
Michael is an avid supporter of Saracens rugby club and is disappointed that the rest of the office only talk about the wrong "Premiership". He loves to spend the weekends travelling and is attempting to learn Swedish.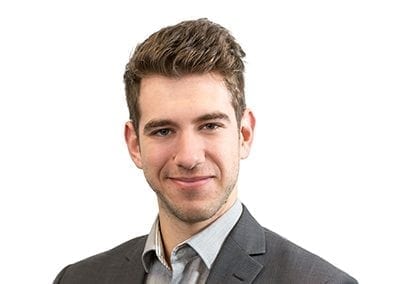 Bradley Saidel
CREDIT ANALYST
Background
Bradley recently graduated from The University of Birmingham with a degree in Accounting & Finance. After working in Asset Management, Bradley joined JBR as a Credit Analyst.
On a personal note:
Bradley has a keen interest in technology, haven written his Dissertation on Bitcoin. He drags himself to the gym, occasionally, to make up for the hours spent in front of his computer screen.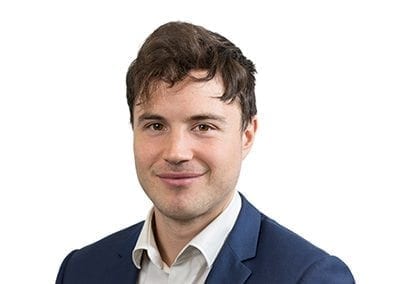 Benjamin Gielewski
CREDIT ANALYST
Background
Ben graduated from the University of Melbourne in Australia. He worked as a tutor and a researcher at his university, before moving to London with a graduate position at EY as a Fraud Investigator.
On a personal note:
Ben enjoys playing tennis and piano in his free time. He is an avid traveller and tries to visit at least three new countries each year.
Anastasiia Snizhko
CREDIT ANALYST
Background
Anastasiia graduated from Queen Mary University of London with an MSc degree in Finance and Economics. While gaining experience in management, consulting and financial analysis, she received two more qualifications in Corporate Finance and Financial Law, from Taras Shevchenko National University of Kiev in her home country – Ukraine.
On a personal note:
Anastasiia is a firm believer that "communication is key to success" and hopes fluency in 5 languages helps her in that. Her favourite pastimes are pretending she can sing and experimenting with new food recipes. She hopes to one day travel the world and learn more about different cultures.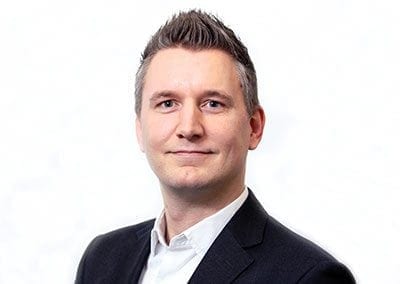 Martin Moore
HEAD OF MARKETING
Background
Martin has more than 12 years' experience in marketing, having most recently worked in High Net Worth finance at Investec. He holds a degree in English and a diploma in Digital Marketing.
On a personal note:
In addition to his love of cars (having recently swapped the roar of a V8 Quattroporte for the nippy Abarth 124 Spider), Martin combines two of his passions – travel and food – whenever possible. Whether reviewing restaurants around the UK or touring producers in Emilia-Romagna with his fiancée, he's always on the lookout for exciting new culinary experiences!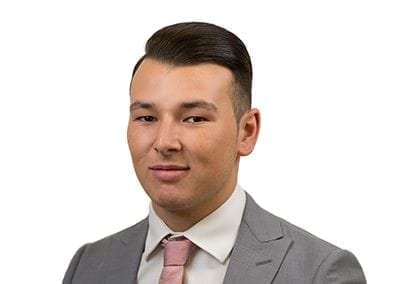 Nathan Soulier
PERFORMANCE MARKETING MANAGER
Background
Over the last four years Nathan has gained a wealth of experience in the marketing world, completing an internship and most recently a level 3 in Digital Marketing. He is currently undertaking an additional diploma in Professional Marketing.
On a personal note:
Nathan is a keen gym-goer and amateur boxer. He is also very proud of his French heritage, especially French food and wine. On the weekends Nathan can usually be found on Oxford Street feeding his clothing and trainer addiction.
Meet Our Sales Support Team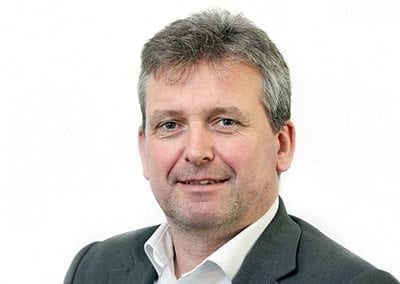 Tony Moore
HEAD OF SALES SUPPORT
Background
Tony graduated from Lancaster University with a degree in Chemistry. He has over 15 years of experience in financial services ranging from prestige car finance to residential mortgages, including roles at BNP Paribas Leasing Solutions and Mortgage Advice Bureau.
On a personal note:
In his free time he enjoys long distance running, which takes his mind off the misery of being a lifelong Fulham supporter!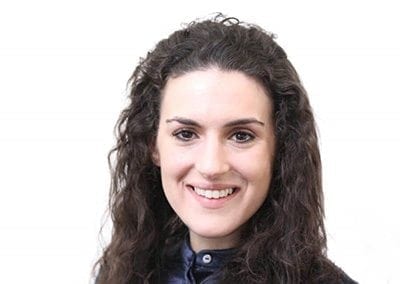 Claire Domnitz
SALES EXECUTIVE
Background
Claire comes to JBR Capital with a wealth of knowledge, bringing a legal and lease management background to the team. She has a keen analytical mind and is always ready to face a new challenge.
On a personal note:
Claire is a motivated, results driven individual who's always up for some healthy competition. A long distance runner who loves to get outdoors over the weekend to get in some miles, she regularly competes in fundraising events and marathons in aid of charities she feels connected too.
Ewelina Blazyca
KEY ACCOUNT MANAGER
Background
A well-presented, hardworking individual who enjoys acquiring new skills and taking on responsibility. Ewelina has a wealth of customer service experience and she is currently undertaking Higher Level Apprenticeship in Business Administration.
On a personal note:
When she's not working (or studying), you can almost certainly find her on a sunny beach with a book in her hand. Favourite destination – Central Coast in Australia.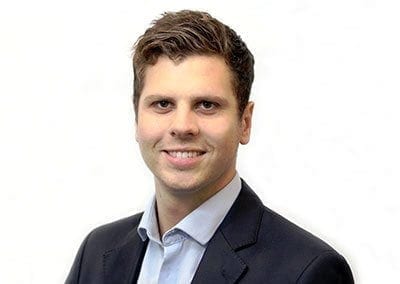 Cyrus Fateh
SALES EXECUTIVE
Background
Cyrus gained his BSc in Archaeology and MBA degree from Cardiff University, graduating with a 1st in 2014. Having recently done a stint in recruitment, Cyrus has now joined JBR as a Sales Support Executive with a future in finance in mind.
On a personal note:
Cyrus is a keen skier having lived in the Alps for a season. On weekends, he represents Clapham Hockey club and occasionally gets down to the South Coast for a sail… as long as the sun is shining.
Kevin Frimpong
SALES EXECUTIVE
Background

Kevin graduated from the University of West London. He has enjoyed working in Sales for over 4 years, mainly in the telecoms industry. He has now joined JBR as a Sales Executive, eager to put his skills to use in the finance and automotive industry.
On a personal note:

Kevin is a football fanatic and when he's not working will be found either playing, watching or discussing the sport. He has a passion for travelling and is keen to visit as many countries as possible to grow his thirst for cultural knowledge.
Antonio De Matteis
SALES EXECUTIVE
Background

Antonio studied at the Engineering Polytechnic School in Milan followed by Bocconi Business School. His passion for aesthetics and a keen eye for detail led him to a career in marketing and social media for an e-commerce start-up. In 2013 he joined L'Oréal in London pursuing a career in retail management. Now a member of the Sales Support Team at JBR Capital, Antonio is getting back to his roots to develop his financial and analytical skills.
On a personal note:

Antonio is an avid traveller with a particular love of the Middle East, be it Istanbul, Tel Aviv or Beirut. As a true Italian he always finds time to cook and loves discovering new recipes inspired by his Western and Middle Eastern travels.
Gemma Barton
SALES SUPPORT EXECUTIVE
Background

Gemma graduated from the University of Brighton with a BSc Hons in International Business, which saw her live and study in the beautiful city of Amsterdam for a year.
On a personal note:

In her spare time Gemma enjoys spending time with her friends and family, and visiting all the wonderful cities across Europe, hoping to make it overseas very soon.
Meet Our Finance & Admin Team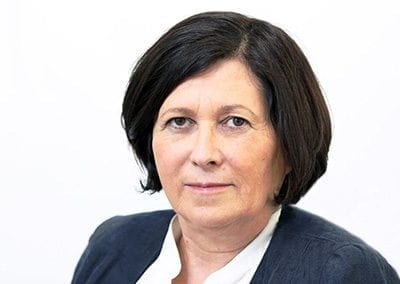 Dalia Steiner
FINANCE AND TREASURY MANAGER
Background
Dalia gained her BA in Economics and MBA degree from the Hebrew University in Jerusalem whilst practising audit at the Local KPMG firm branch. In the UK, Dalia has spent the past 12 years as a financial controller, working for Tucan Telecommunication and Quintessentially among others.
On a personal note:
Dalia enjoys a good book while relaxing as well as trying out new cooking recipes and embracing her two teenage children living at home (if that can be called personal time!)
Jacobo Bentata
BUSINESS ANALYST
Background
Jacobo is an Economics graduate of the University of Málaga and HEC-University of Liege. Having previously worked for HEV Finance, he also has several years of experience in Retail and Business Banking at Santander Group. On a day to day basis Jacobo is responsible for providing ongoing data analysis together with sales and financial reporting across the organisation.
On a personal note:
Jacobo is a high-tech enthusiast and a Spanish La Liga aficionado; he also enjoys spending time with his young family. To keep fit, he loves long walks through the city and swimming along his beloved Mediterranean coast.

t: 020 3773 4654
e: [email protected]
Vasanti Rabadiya
ASSISTANT FINANCE & TREASURY MANAGER
Background
Born and bred in Kenya, Vasanti gained her certificate in Accounting in Kenya.  Moved in 1992 to London and qualified as an AAT Finalist. Vasanti is hard working individual who enjoys new roles and challenges. She held two roles as sole book-keeper, worked in a courier company for 12 years and moved on to retail industry after that.
On a personal note:
Vasanti  is happily married with two boys. In her free time she loves to spend time with the family at the gym! She also enjoys cooking , reading and long walks. In addition she supports her son's football team (Liverpool) . When not in the office, she is always on holiday around the continent!

t: 020 3773 4660
e: [email protected]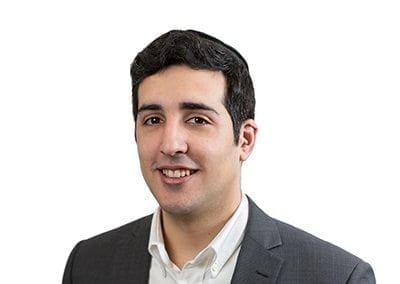 Asher Benzaquen
ASSISTANT FINANCE MANAGER
Background
Born in the south of Spain, Asher has lived in four different countries developing his working skills. He gained a BSc in Finance from Touro College in New York. Finance has always been a passion for Asher but he equally relishes the opportunity to connect with people.
On a personal note:
Having recently married, Asher enjoys traveling around the UK with his wife and exploring the world during holidays. He has a passion for basketball (dreaming of playing in the NBA) and continues to play a few days a week.
Anamaria Drago
JUNIOR BUSINESS ANALYST
Background
Anamaria recently graduated from Oxford Brookes University with a Bachelor of Science in Anthropology. She has experience in primary and secondary research, and always seeks to increase efficiency through methodical processes. Her analytical skills make her ideal for the financial department and prides herself with her design skills.
On a personal note:
Anamaria is passionate about animal rights and social issues and hopes to eventually work in the charity sector. Most of her spare time is dedicated to her two cats, of whom she is extremely fond.
'They carefully looked at my finance package and structured a compelling offer tailored to my requirements. Many thanks.'
Chris Niarchos
'JBR Capital help us with deals that require extra insight. Where other finance houses give up JBR just gets started.'
Phil Johnston
'JBR Capital provides everything I need to get our deals over the line while keeping my demanding customers happy.'
Campbell Fraser
Expert, independent and secure
We are happy to lend anything from £25,000 to £10m+, and to date we have loaned over £270M. We pride ourselves on personal service, which means that we don't just punch numbers into a computer and wait for an answer – we talk to you, use our expert knowledge to assess you and your vehicle, and arrange a finance package to suit your needs.
As a result, we have received numerous awards and nominations, including the Auto Finance Awards, Motor Finance Awards and Car Finance Awards.
Backed by Cabot Square Capital, our management team has decades of combined experience in the worlds of automotive finance and financial services. We are full members of the Finance & Leasing Association and abide by its FLA Lending Code on trading fairly and responsibly. We are also authorised and regulated by the Financial Conduct Authority.
Customers
We arrange a simple, quick and flexible finance package to suit your circumstances and needs perfectly
Brokers
We offer expert advice and a holistic approach to credit scoring, invaluable for unusual or complex client cases
Dealers
We know speed is vital for getting deals done. Thanks to our experience and flexibility, we meet the tightest deadlines
Get in touch today to find out how we can help you drive the car of your dreams. With fast, flexible finance and a highly personal approach, we are the Ferrari of financiers