Meet Our Management Team
Our management team has decades of combined experience in the worlds of automotive finance and financial services.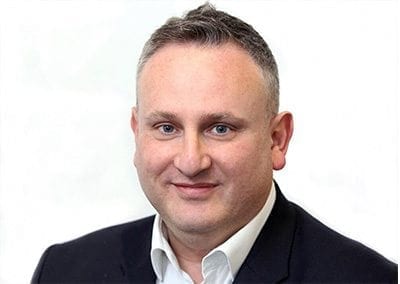 Darren Selig
Founder & Chief Commercial Officer
Background
Darren is a Chartered Accountant having qualified with KPMG in 1996 and holds a Masters degree in Engineering from the University of Sheffield. Prior to founding JBR Capital he spent 12 years intermediating finance arrangements in the high value vehicle sector and is a recognised expert in the HNW lending market. Prior to this he was an Equity Research Analyst at Lehman Brothers.
On a personal note...
Darren is married with three boys – the inspiration to the JBR name, Jamie, Benjamin and Rafael. In additional to being a petrol head he is a passionate Newcastle United fan. When not working (rarely!) he loves to spend quality time with his family, friends and colleagues sharing dining experiences in the restaurants and cafes of North West London where he is, all too often, known personally to the restauranteurs!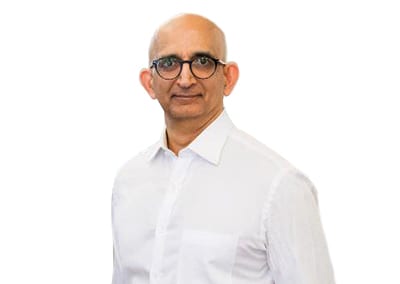 Nayan V Kisnadwala
Chief Executive Officer
Background
Nayan V Kisnadwala has joined JBR Capital as an Interim CEO from December 2020 as it plans to resume lending in 2021. Nayan brings with him over three decades of Financial Services background mostly in Consumer Lending and Payments. He has worked in world class companies like American Express, Barclaycard and Citibank, and also in smaller companies like Premium Credit and Amigo. His career focus has been on financial and business transformation. 
Nayan is a Chartered Accountant, and also has a MBA from Stern Business School, NY and a CFA.
On a personal note...
His family includes his wife, Sonal, a daughter, Karnika and a Maltese, BaoBao. They live in Central London. His core values include integrity, strive for excellence and positivity. His role models include Mahatma Gandhi, and ex-CEO of American Express, Ken Chenault. Besides work, he is a prolific artist and sells his art for charity. He also supports several non-profit organisations like Vedic Heritage and Shishur Sevay.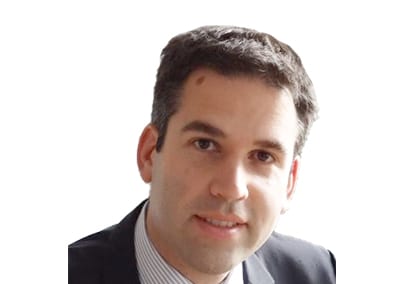 Gary Sher
Chief Financial Officer
Background
Gary has spent a number of years working within regulated Financial Services firms, and more recently high growth Financial Technology businesses as well as Commodities. He joins us from Starling Bank where he was the Finance Director. Gary has also worked on a number of successful Private Equity M&A transactions, including an IPO.
On a personal note...
Gary is married with a teenage son and cockapoo. His time is therefore split between taxi driving, dog walking and washing dishes.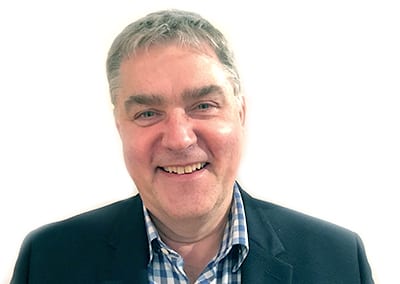 Gary Leitch
Chief Operating Officer (Interim)
Background
Gary is a business graduate from Strathclyde University, majoring in Marketing and Business Law. Committed to the asset finance industry since 1988, he has held roles in sales, operations and risk management across retail, SME and corporate markets rising to the board of Lombard before subsequently being responsible for leading the consolidation of operations, simplification, systemisation and cultural integration of Five Arrows Leasing post acquisition by Paragon Banking Group.
On a personal note...
Gary is a graduate of the University of Leeds, and a qualified Chartered Accountant. Gary is married with 2 young daughters, which take up almost all of his free time! When he gets a minute he is willing to watch just about any sport on TV, of course preferring to follow Tottenham.
Meet Our Corporate development & Credit Team
Meet Our Sales Support Team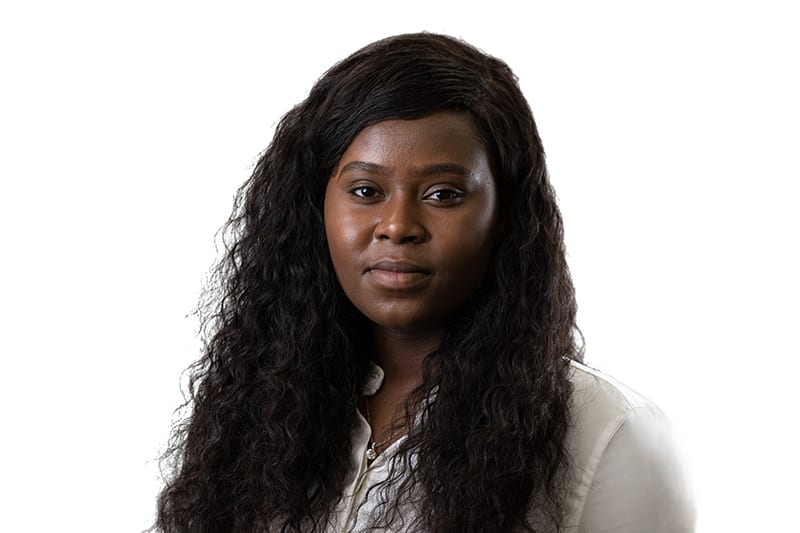 Nana Assibey
Sales Support Executive
More on Nana
Background
Graduating from Portsmouth university with a degree in business and management, Nana on to work for Santander consumer finance for nearly 2 years where she gained an insight into the car finance industry. Now being a member of the JBR family Nana hopes to further her financial career.
On a personal note:
Outside of JBR, Nana loves to experience new cultures and travel with friends and family. She is a huge foodie and tries to explore all of London's best spots! Nana also loves music and when she can enjoys going to concerts and festivals. During the lockdown she became an avid crafter.
Meet Our Business Development Team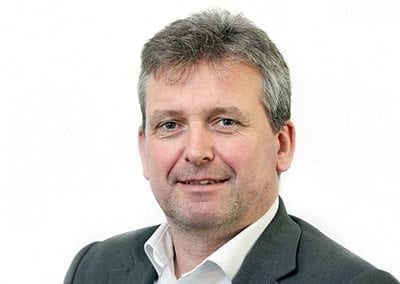 Tony Moore
Business Development Manager
More on Tony
Background
Tony graduated from Lancaster University with a degree in Chemistry. He has over 15 years of experience in financial services ranging from prestige car finance to residential mortgages, including roles at BNP Paribas Leasing Solutions and Mortgage Advice Bureau.
On a personal note:
In his free time he enjoys long distance running, which takes his mind off the misery of being a lifelong Fulham supporter!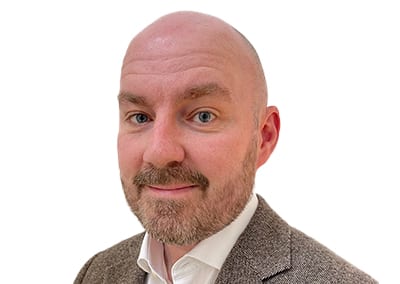 Dan Sanders
Business Development Manager
More on Dan
Background
Dan brings over 20 years of experience of motor retail with 14 of those spent specialising in financial services. He has worked extensively in the luxury/sports car sector for brands such as Lamborghini, Maserati and Rolls-Royce.
On a personal note:
Dan is a keen skier (and even keener apres-skier!) and proud Dad to two daughters. They make sure he is kept very busy when not working.
Meet Our Marketing & Direct Sales Team
Meet Our Collections & Recoveries Team
Soheil Maleki
Collections and Recoveries Executive
More on Soheil
Background
Soheil comes with a wealth of experience in multiple areas. His background in technology and his passion for cars are two of his most significant qualities that transfer into his role as a Collections and Recoveries executive at JBR.
On a personal note:
Soheil's love for cars also comes with a love for speed and all sports fuelled by adrenaline. No stranger to a go-kart track, or a black run in the Swiss alps Snowboarding, his sporting career in American football and his passion for sports and fitness took him around the world training young upcoming athletes. He still travels regularly attending sporting events and finding new thrill seeking adventures.
Meet Our Finance & Admin Team
MEET OUR PAYOUTS & ANALYSIS, PROJECTS & DEVELOPMENT TEAM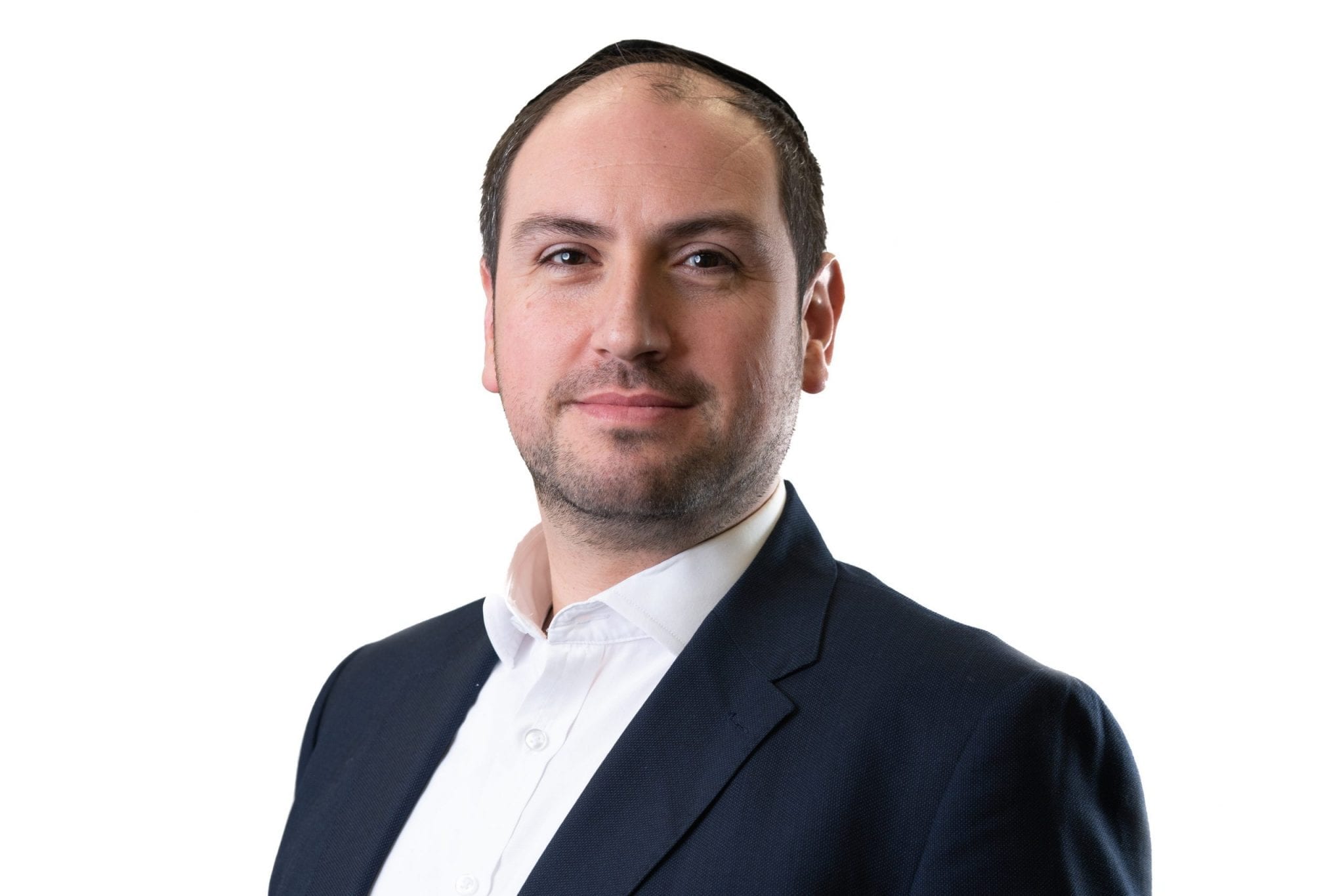 Jacobo Bentata
HEAD OF PAYOUTS AND ANALYSIS
More on Jacobo
Background
Jacobo graduated with honours in Economics from University of Málaga and HEC-University of Liege. He has several years of experience in Retail and Business Banking at Santander Group.
One of the veteran employees in the company, Jacobo has previously worked with Darren in HEV Finance since 2013. Now leading Analysis, Projects and Payouts function, his specialisms are Business Intelligence, Fraud Prevention and KYC.
On a personal note:
Jacobo is a Fintech enthusiast and Spanish La Liga aficionado; he also enjoys spending time with his young family. He loves long walks through the city and swimming along his beloved Mediterranean coast. Ever the avid learner, since he was a child, his favourite part of the newspaper was Forex and commodities trading.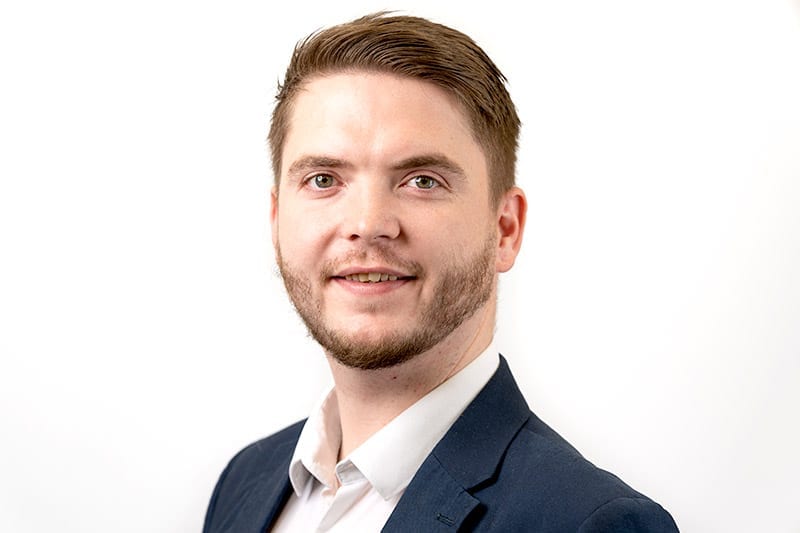 Sam Allan-Nagy
Pay outs Administrator & IT Support.
More on Sam
Background
Sam started his career in the motor industry at the age of 18 washing cars at dealerships, soon making his way up to administrator.
By the time he turned 27, he joined JBR in finance to progress his career. Sam hopes to progress his abilities in finance and eventually IT.
On a personal note:
Sam spends most of his free time with his children and partner. As a huge gaming lore fan, he loves to look up the history of gaming and research everything about his PS5, which took too long to get!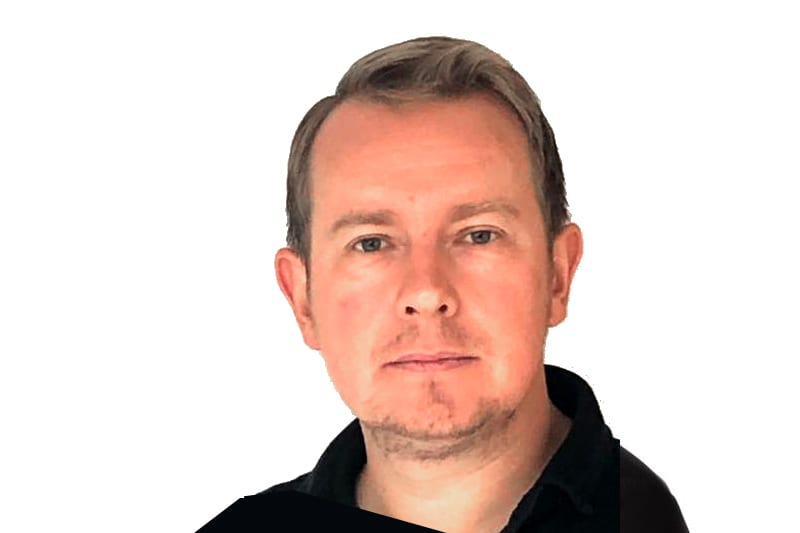 Matt Tavener
Head of Compliance
More on Matt
Background
Matt has spent the last decade working in Senior Compliance roles within the automotive finance and insurance sector. Prior to joining JBR, Matt worked for a large motor organisation where he was at the forefront of setting up and developing a Compliance function amidst a myriad of regulatory change. Matt's knowledge lies in Finance and Insurance regulatory compliance, specifically the design, set up and oversight of appropriate functions and processes across organisations.
On a personal note:
Matt enjoys spending time with his family, socialising with friends and being outdoors. As a side and in his spare time (not much), loves all DIY tasks having spent the last 15 years working on doing up houses!
Diane Onyerindu
Junior Compliance Associate
More on Diane
Background
Diane graduated The University of Portsmouth in 2014 with a Degree in Law and Languages. Since then Diane has gained a wealth of experience in a range of regulated environments including working on a Deloitte Run Project. Diane is a team player, hardworking and eager to learn.
On a personal note:
In her free time Diane enjoys travelling, trying to learn new languages, spending time with friends and family and keeping up to date on Current Affairs.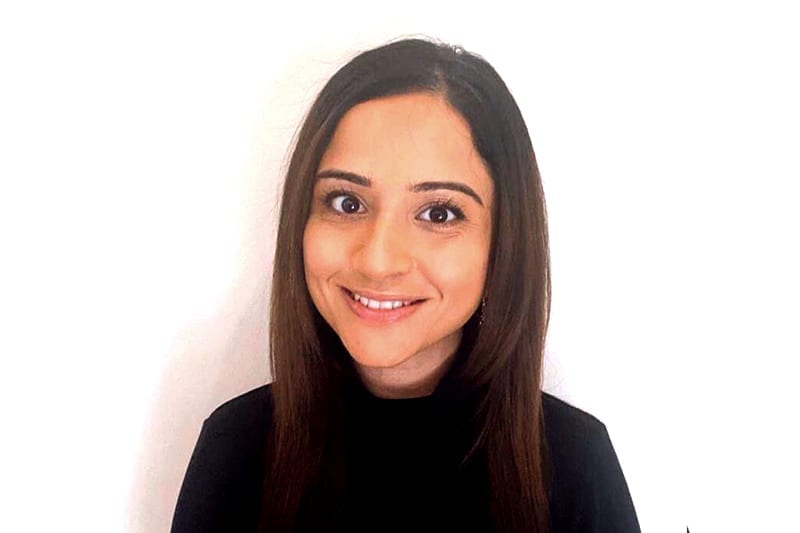 Radhika Raja
Compliance Associate
More on Radhika
Background
Radhika studied at Swansea University, where she obtained both a degree in Economics and a PGDip in Economics with International Banking. She then went on to work at the Financial Ombudsman Service for four years where she gained a vast range of experience across banking, credit, mortgages and disputed transactions. Before joining JBR, Radhika worked on Deloitte-run projects covering areas such as banking, pensions and annuities.
On a personal note:
Radhika enjoys travelling and outdoor activities such as hiking and trekking. To date she has completed Everest Base Camp, Kala Patthar, Mount Toubkal, the National Three Peaks, the Yorkshire Three Peaks Challenge and Annapurna Circuit.
Interested in Joining the JBR Capital team?
We are always interested in hearing from ambitious individuals with relevant experience.
Expert, independent and secure
We are happy to lend anything from £25,000 to £750k, and to date we have loaned almost £600M. We pride ourselves on personal service, which means that we don't just punch numbers into a computer and wait for an answer – we talk to you, use our expert knowledge to assess you and your vehicle, and arrange a finance package to suit your needs.
As a result, we have received numerous awards and nominations, including the Auto Finance Awards, Motor Finance Awards and Car Finance Awards.
Our management team has decades of combined experience in the worlds of automotive finance and financial services. We are full members of the Finance & Leasing Association and abide by its FLA Lending Code on trading fairly and responsibly. We are also authorised and regulated by the Financial Conduct Authority.
Customers
We arrange a simple, quick and flexible finance package to suit your circumstances and needs perfectly
Brokers
We offer expert advice and a holistic approach to credit scoring, invaluable for unusual or complex client cases
Dealers
We know speed is vital for getting deals done. Thanks to our experience and flexibility, we meet the tightest deadlines