Thinking of buying a Porsche?
Porsche has been a pivotal part of the sports car landscape since the 1950s, expanding exponentially towards the end of the 20th Century from low-volume family firm to diverse, tech-centric global phenomenon. But for all this growth, there are few cars more instantly recognisable than the evergreen 911, a compact sports tourer whose unique rear-engine configuration have made it practical, potent and enduring icon.
Since its earliest days, the Porsche philosophy has always been that costly racing programmes should benefit its road cars, and technology transfer from the highest echelons of motorsport are felt throughout its growing range of sports cars, luxury saloons, SUVs and now EVs.
The marque has invested substantially in electromobility in recent years, and on the heels of a historic hybrid Le Mans programme, has recently produced its first fully-electric sports saloon in the highly impressive new Taycan.
But for most of us Porsche is synonymous with the 911, the ultimate manifestation of which is the GT series, a family of road-legal super sports cars that raise the bar for rival manufacturers with every evolution. Unparalleled ownership experience and shrewd investment, these are Porsche's modern-day apotheosis and the last of a dying breed.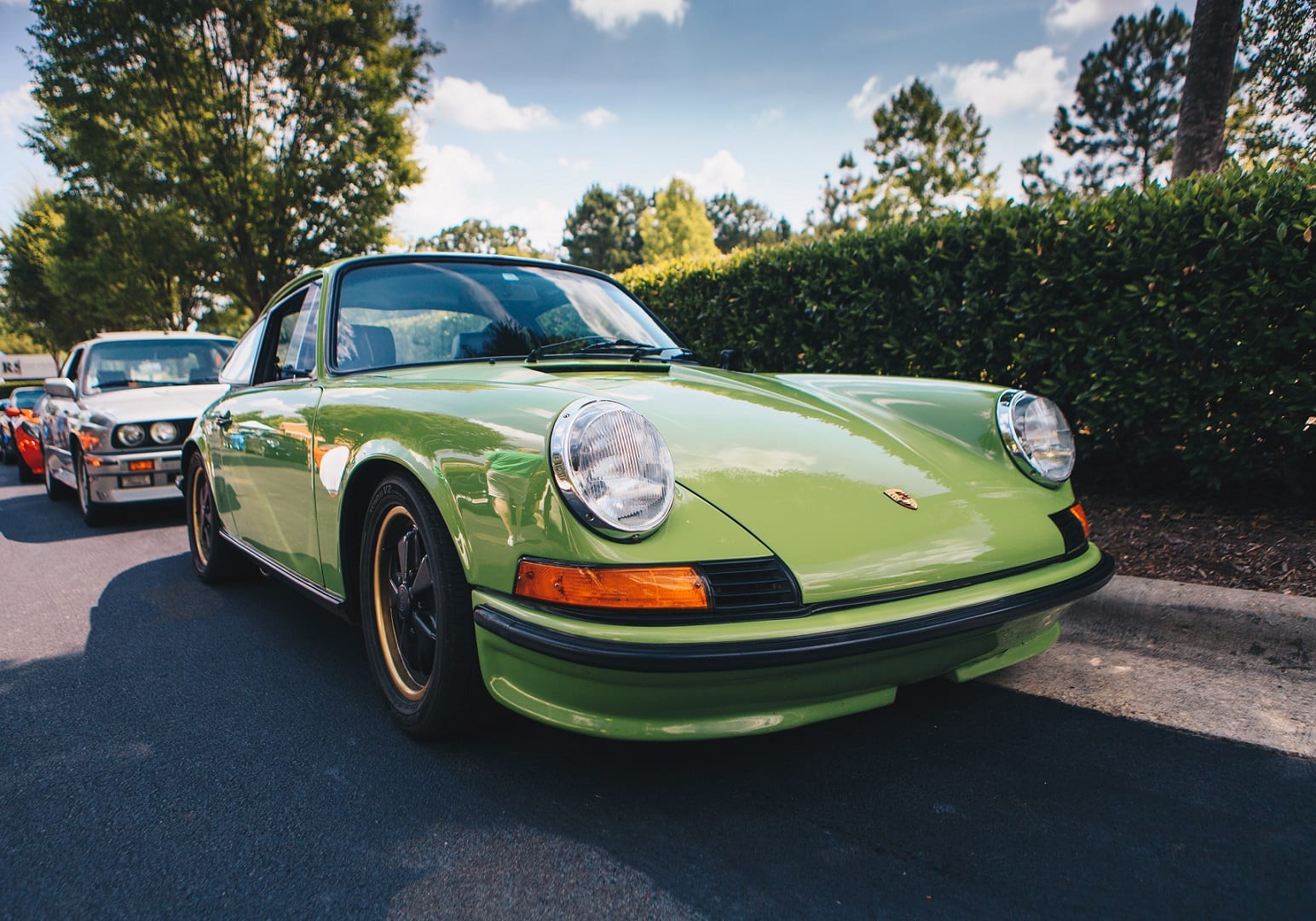 Current market
Porsche has come a long way from its humble origins, hand-building first the 356 and then original 911 in its modest Stuttgart facilities, but these early cars are now highly collectible.
There is an incredibly buoyant market for all 356 and 911 derivatives, their distinctive air-cooled engines creating a cult that has grown steadily in the last decade into a layered and highly bankable industry in its own right.
The more modern end of the spectrum hasn't faired much worse either, with even the most maligned of the water cooled 911s now rising rapidly in value and rarer GT models commanding eye-watering sums at auction. But Porsche's absolute commitment to progress means the latest product continues to be the major driver, and due in part to the unique legacy of the brand, new cars still hold their value surprisingly well despite far greater ubiquity than Porsches of old.
Why buy a Porsche?
Porsche offers a package of performance and practicality that is by-and-large unrivalled in the sportscar segment, the legacy of a design directive that any Porsche can and should be used every day.
Porsche's dealer network and customer support is second to none, with a well-established national framework of Official Porsche Centres that cater for every facet of your ownership experience, from purchase to servicing and re-sale.
The OPCs also sell approved used cars and this is the belt and braces option, but there are many recognised and highly regarded independent specialists in the UK from who you can buy with absolute assurance.
One of the things that has made Porsche such a powerful brand is its indisputable build quality, a major confidence boost when buying second hand. These are cars that are built to last like little else on the road and with sensible maintenance this integrity of manufacture can be felt for years.
A modern Porsche is, however, a complicated car, and if things do go wrong it can get very expensive very quickly. If you are buying privately or from an auction, where no form of warranty is available, get an independent specialist to perform a pre-purchase inspection. These are widely available and could save you thousands of pounds for the price of a couple of tanks of fuel.
What to buy?
This is inevitably a highly subjective area, but the most important point is to do your research. Work out what you want your car for; is it daily driving, weekends away, track days or classic rallies? Determine a budget and see if the shoe fits.
People are paying considerable sums for air-cooled 911s today that ten years ago might have been worth half or a quarter what the market is currently suggesting. The rarest and most desirable models have had a trickle-down effect and cars built in much larger numbers that have often been neglected in the intervening years are now being sold as solid investments. They might not be.
Also consider that the market is peaking at the moment and there are no bargains to be had. Whatever you spend on an older or classic air-cooled 911 is likely to be about as much as it is going to be worth for the foreseeable future. If there is a downturn, all but the most sought-after cars will be hit to some degree, but rest assured that a classic 911 will always have considerable cachet.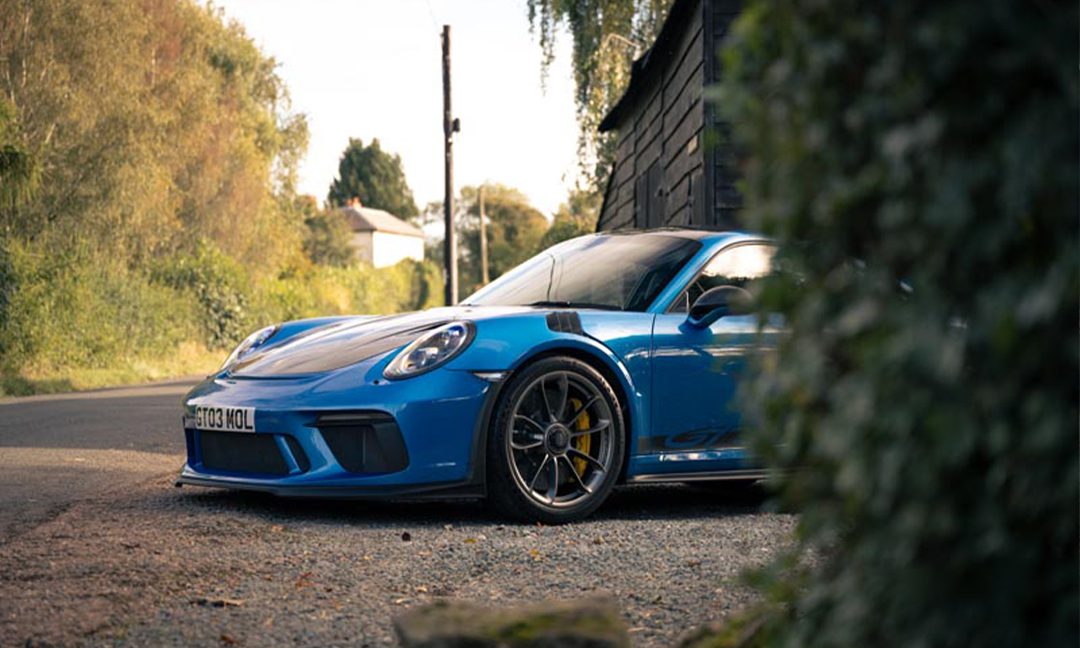 How much to spend?
List price of a new 911 Carrera S has crept close to six figures for the first time, but previous generation cars with low mileage can be snapped up for as little as £50,000.
As with any model line, increased performance carries a premium, be that a GTS or range-topping Turbo. These cars hold their value better, however, and often carry much of the optional equipment absent from more standard cars in the series.
A big gripe for Porsche enthusiasts is that cars with limited production volumes, in particular the GT cars, are difficult to buy new. Build slots are usually allocated to apparently loyal customers, those who probably already own one or more previous examples. As and when these cars do finally make it onto the used market, they invariably do so with a substantial premium, compounding the frustration of would-be buyers being left out of the initial loop. Porsche itself is actively seeking to prevent its cars being flipped for a profit by not officially limiting build numbers, but it remains a thorny issue.
Buying on a budget
Despite the hair-raising prices being quoted for the rarest performance models, a well-sorted Porsche can be yours for very sensible money.
Good, early, water-cooled 911s are still changing hands for around £20,000, while the 981 Boxster and Cayman, the last of these series cars to come with a naturally aspirated flat-six, can be found for as little as £30,000.
As we've mentioned before, specialist help at the point of purchase is a must when buying an older performance car. It is often said that there is no such thing as a cheap 911 and with good reason. Buy a car with major mechanical gremlins and you will rapidly find yourself in the red. Full main dealer or at least indie specialist service history is a must.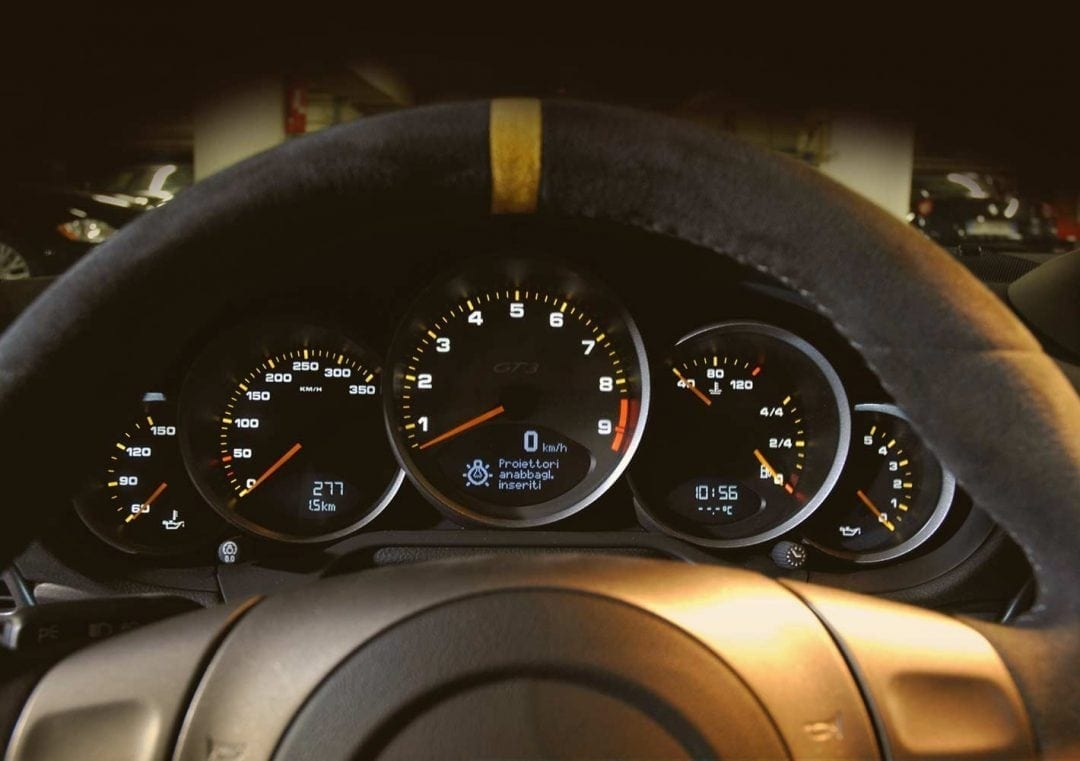 Finance Options
There are a variety of finance options private lenders and brokers can provide to help you acquire a new, used or classic Porsche.
Hire purchase allows you to pay for your car in monthly instalments with the option to buy outright at the end of a fixed term contract.
Another option is to get a lease purchase agreement that lets you make regular payments, similar to a hire purchase agreement, but where you own the car at the end of the fixed term. There's a final 'balloon payment', usually paid at the end of the term, but after that, the car is all yours.
Should you wish to make a purchase without selling the car you already have, you can choose equity release, which allows you to borrow against the value of your existing car collection. And with the classic market in mind, we can even apply for tailored finance solutions for auction purchases and restorations.
Hire Purchase – All You Need to Know
Lease Purchase – Ultimate Guide
Buying as an investment
Advice on buying any classic of collectible car should come with the caveat that there are no guarantees. Prices of Porsches in particular have soared outrageously in recent years, to a degree that many would argue is unsustainable. An immaculate 911 Carrera RS 2.7 will always be hugely sought after, but the sort of prices being asked for run-of-the-mill air-cooled cars, built in high volume throughout the Seventies and Eighties, look far less likely to ride out a recession for example.
If you are determined to buy a Porsche as an investment, scarcity and originality should come top of your wish list. Lightweight models such as the 'RS' and Clubsport-badged 911s were built in very limited numbers and will always be saleable. And this by-and-large applies to the modern equivalents, the GT cars. As the industry moves away from internal combustion and more heavily into digitally connected, automated transport, these uncorrupted sports cars will have increasing resonance.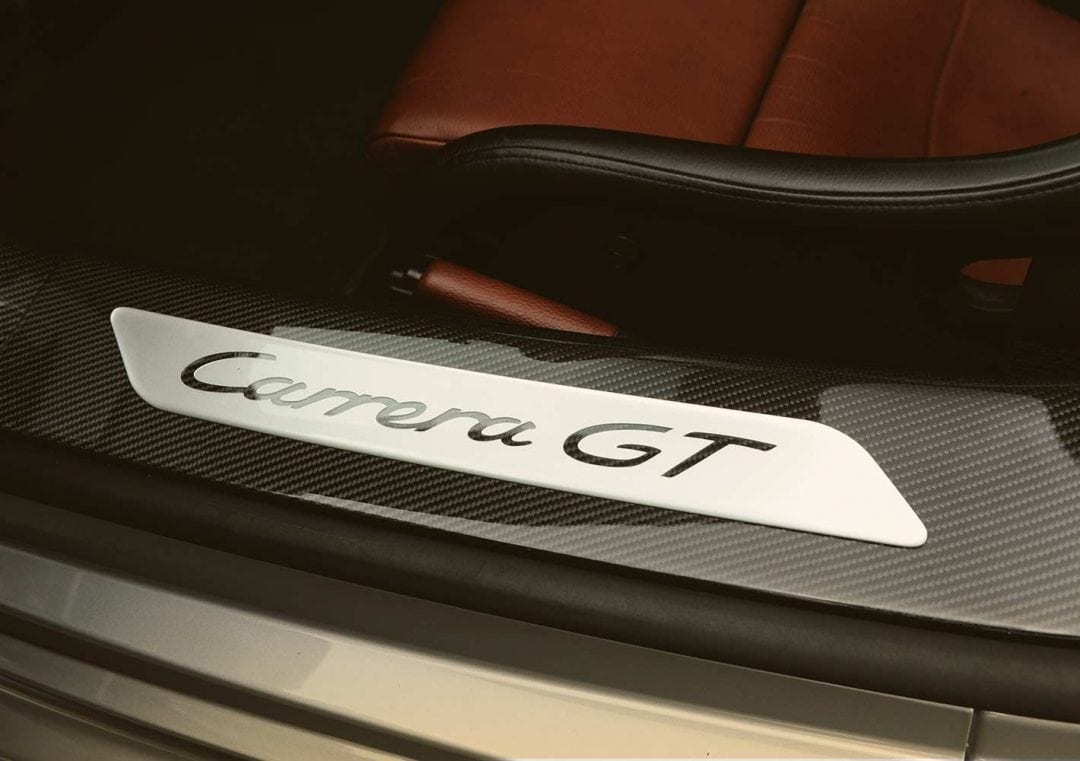 1. Can you afford it?
It's always worth bearing in mind that the costs of a high-performance car like a Porsche extend well beyond the initial purchase price. Consider regular consumables like tyres and brake pads, not to mention fuel, which even the most modern of 911s has a surprising thirst for.
2. Maintenance / Insurance/ Additional Costs
Porsche parts and servicing is expensive by any yardstick, and a high performance car will get through its N-rated tyres every 6,000 miles or so. Independent specialists will help keep the costs down to some degree, but even they are beholden to the famously lofty prices of OEM parts.
A classic Porsche might be considerably cheaper to insure, but hard-to-find parts and the specialist level of care required may prove costlier in the long run. When considering a classic Porsche, factor in the likelihood of an engine or gearbox rebuild and remedial bodywork on more rust-prone pre-1997 cars. This sort of work is invariably expensive.
3. What to look for?
Look out for mileage discrepancies and signs of accident damage, two popular red flags for modern used Porsches. A simple online HPI check is a sensible first port of call.
Any Porsche built prior to 1997 is quite capable of rusting, and pre-76 cars escaped galvanisation altogether, their complex steel monocoques quietly corroding from the inside out.
On the bright side, Porsches are legendarily robust mechanically, and barring a few notable exceptions, provide years of dependable and hassle-free motoring with regular, specialist maintenance.
4. Other things worth knowing
Driving a 911 is a unique experience and one that proves highly addictive for many. The later, water-cooled cars are all markedly more tractable, however, and it is a reasonable rule of thumb that the older you go, the hairier the handling becomes.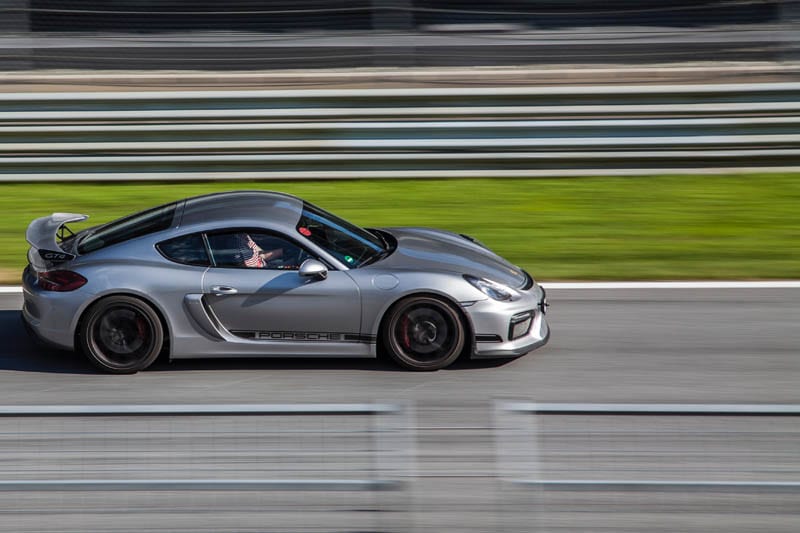 Useful Resources
Look at the Porsche Club of Great Britain's website for expert independent buying guides on most models. Read as much as you can in terms of online reviews of particular models, if only to make absolutely sure the car you are committed to really suits for driving requirements.
Beyond the Official Porsche Centres, there are many excellent independent dealerships around the country and these we would recommend over a private purchase as you can expect a meaningful warranty. Resist the temptation to buy a car through an online auction unless you have arranged that pre-purchase inspection.
911 S
The original short wheelbase 911 is for many the definitive classic Porsche. It's 2.0-litre six-cylinder engine creates enough power to make it feel surprisingly quick today, while its precise, analogue controls produce a constant sense of absolute involvement. Very useable and relatively easy to maintain, these are an astute and deeply rewarding way to invest. Prices are high but look set to keep climbing.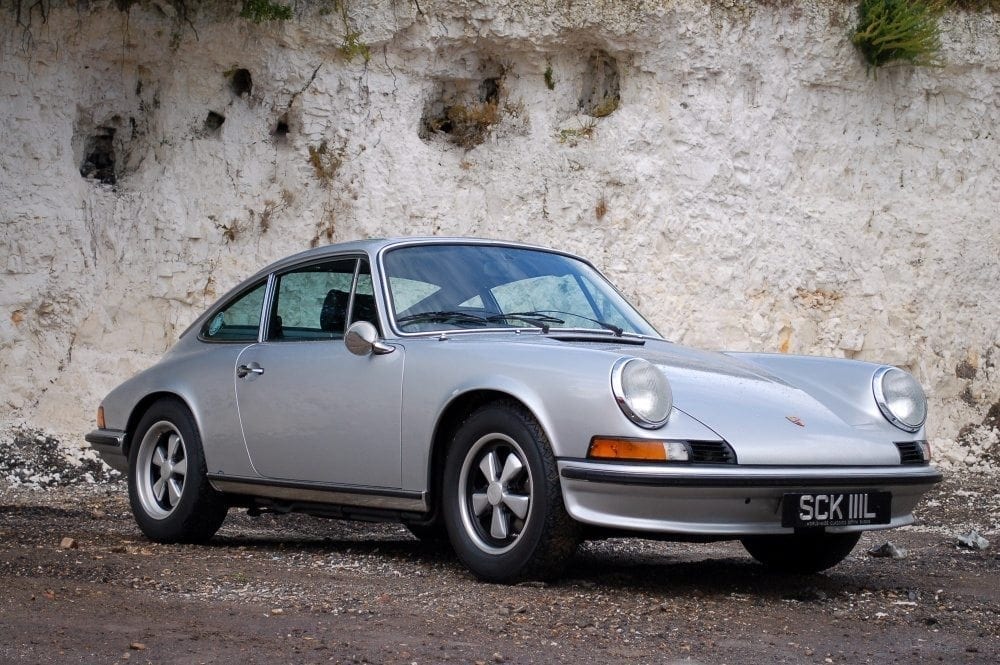 911 Carrera RS 2.7
The forebear of Porsche's modern GT cars, the RS was the first 911 to transfer much of Porsche's hard-won racing acumen to a widely available road car. Substantially more powerful and significantly lighter, the RS was, in 1973, the first production car to be sold with a fixed rear wing and became an instant classic. Today the best examples of this rare and riotous coupe can command in excess of £1million at auction.
356 Speedster
Few Porsches are more important to the brand than the original Speedster, a paired back and chopped down 356 Cabriolet conceived to allow American enthusiasts to go racing at weekends. The car helped establish Porsche in the US as a pedigree sporting brand, paving the way for the marque in what would rapidly become its most important market. The simple elegance of the Speedster has had an ongoing influence over Porsche design ever since and today this is one of the most collectible models the factory ever produced.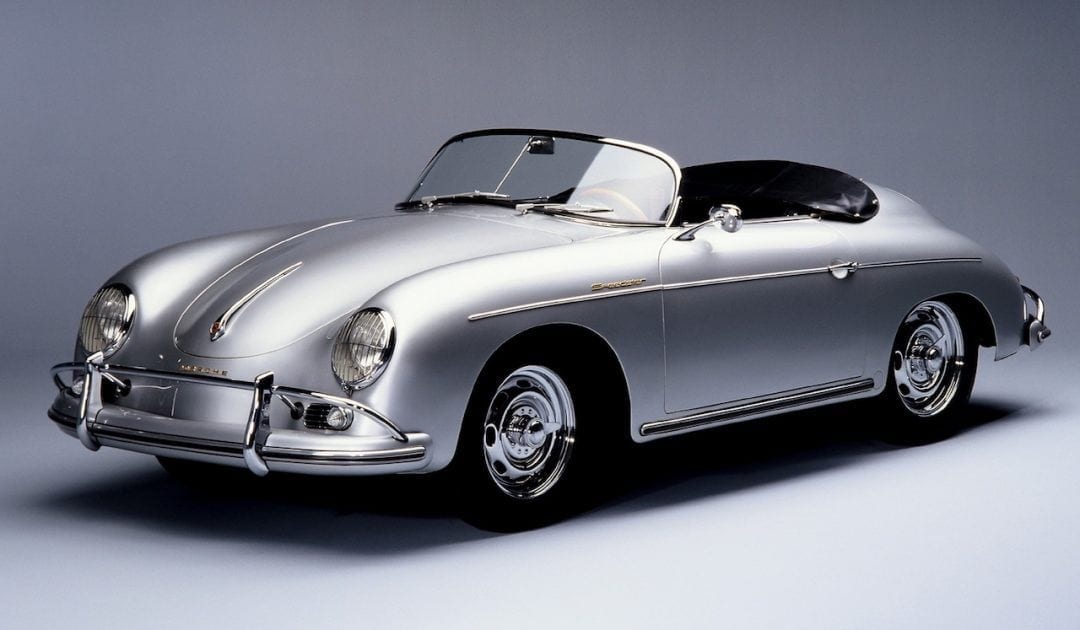 964 RS
The 964 was Porsche's first attempt at truly modernising the 911, with integrated impact bumpers and even an early all-wheel drive system. But the best of them, somewhat inevitably, was the stripped back, lightweight and wholly uncompromising 'RS', a homologation run created for Porsche's return to sports car racing and the advent of its single-make Carrera Cup. The RS is that perfect balance between modern usability and old world, air-cooled authenticity. Grab these while you still can.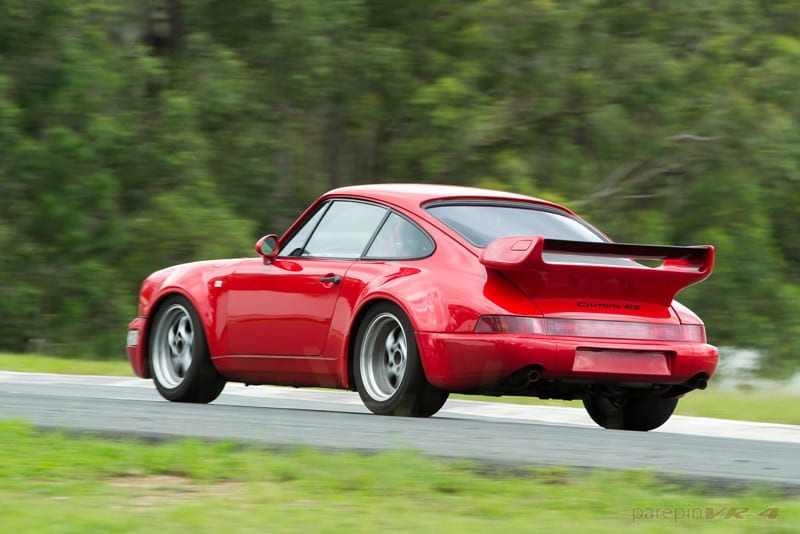 996 GT3
When Porsche created the GT3 it did so in order to comply with the FIA's build-run requirements for racing in the newly formed GT3 sports car series. The 996 GT3 was the first of these and for many the purest of the breed. A very astute purchase today, the original GT3 represents something of a bargain compared to its more powerful but more complex successors, and its values are only going one way.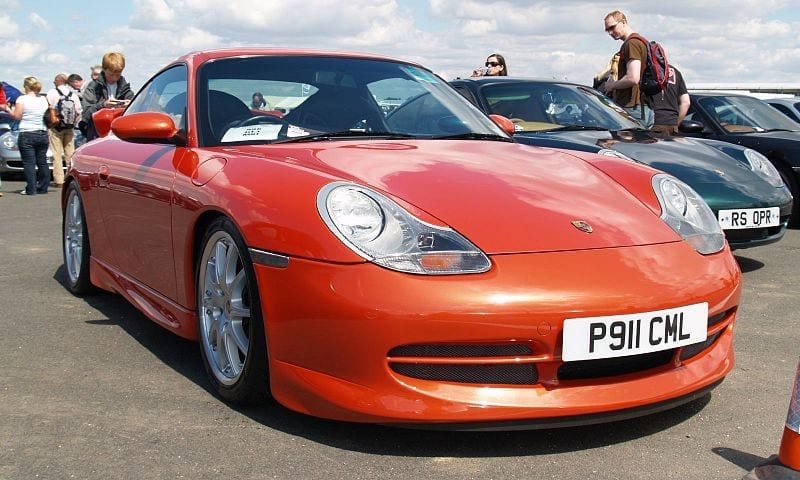 Porsche Carrera GT
One of the greatest and most fearsome hypercars of all time, the Carrera GT used the obsolete carbon tub of a stillborn Le Mans racer, mated to a unique V10 engine and manual gearbox. Bereft of the sorts of high-tech driver aids we now expect from cars with even half the performance, the Carrera GT was and still is a deeply intimidating car, even for the experts. But it is lauded as one the last great analogue Porsches and will always be highly sought-after.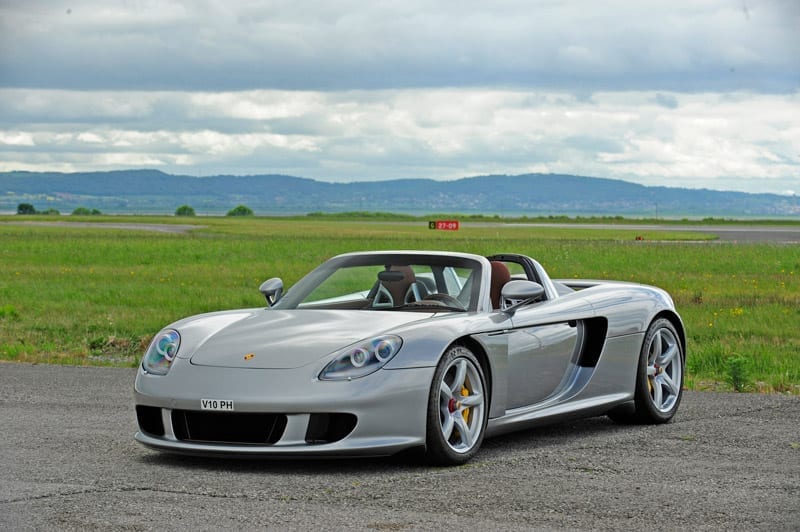 Get a Quote
Talk to our team

MODEL GUIDE
Complete guide to buying a Porsche 991
Are you considering buying a Porsche 991? Here is all you need to know: best models, driving experience, where to buy from and what you should look for when buying used.