LAMBORGHINI HISTORY
BORN TO OUTRAGE
The unique position that Lamborghini occupies in today's crowded stratosphere of supercars and hypercars owes its origins to the psyche of its inimitable founder. Ferruccio Lamborghini, a wealthy self-made post-war industrialist, was motivated to create Automobili Lamborghini in 1963 in part due to his personal distaste for the apparent elitism of the sports car establishment, most notably at Ferrari.
Ferruccio set out to build a brand that would extol the values of romance and performance without the preclusive contexts of motorsport, of old money and the traditional 'in-crowd.' And it turned out to be a rather good idea. Lamborghini championed lifestyle, luxury and just making a statement, and that brought a devoted band of international, energetic and ambitious customers for whom there was no better calling card than an Italian V12 sports car with the raging bull of Sant'Agata on the bonnet ¬– as opposed to the prancing horse of Maranello.
Ferruccio set out to build a brand that would max out on romance and performance without the preclusive contexts of motorsport, of old money and the 'in crowd', and it turned out to be a very good idea. Lamborghini championed lifestyle, luxury and just making a statement, and with it came a devoted clientele of international arrivistes for whom there was no better calling card than an Italian V12 sports car with a bull on the bonnet instead of a horse.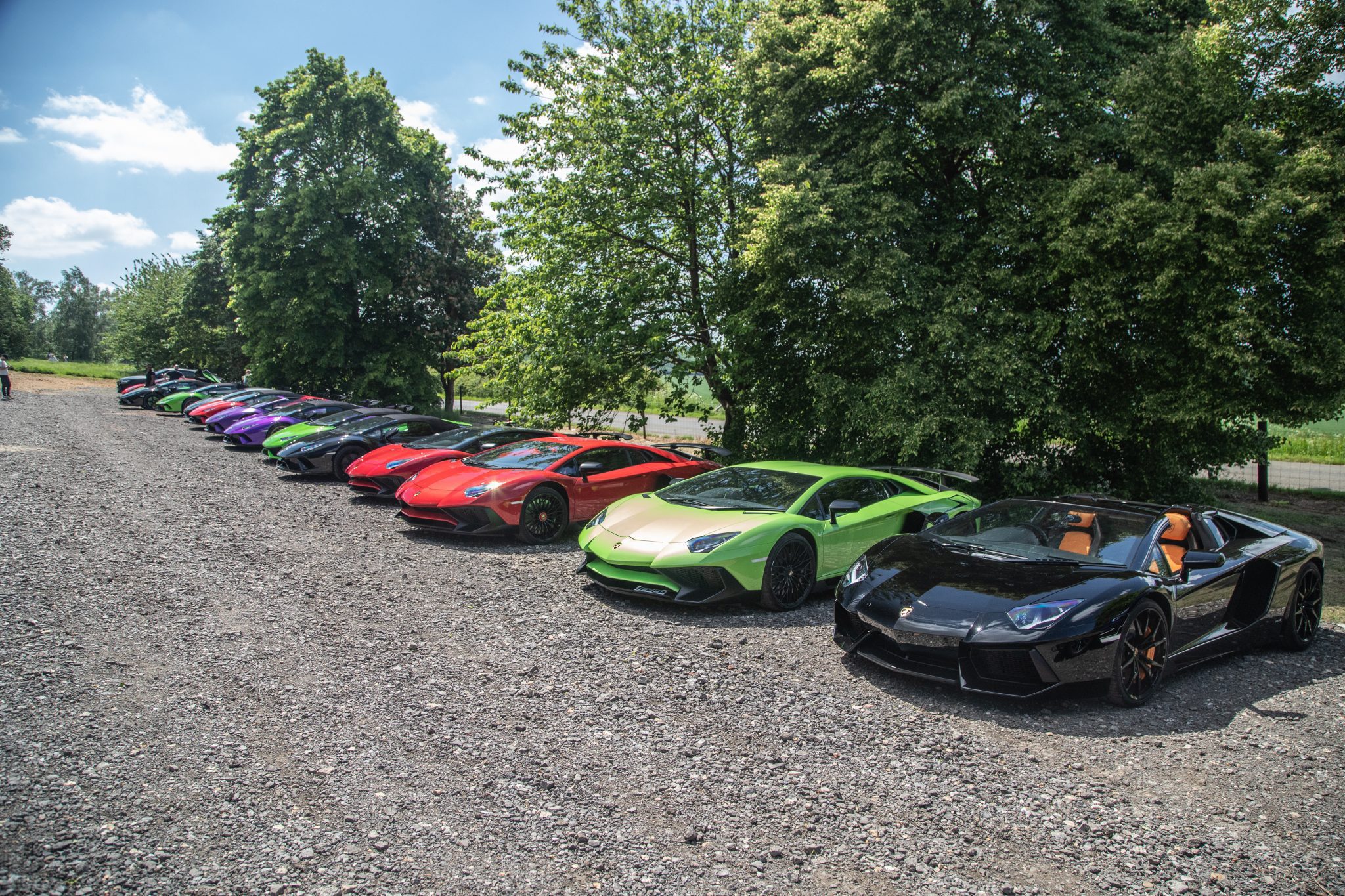 WHO OWNS LAMBORGHINI?
OFTEN TAKEN, NEVER TAMED
Lamborghini's evolution since has been remarkably slow by contemporary standards, its company history chequered by bankruptcies and buyouts. At times it was hard to know the answer to the question, 'who owns Lamborghini?'
From the Miura to the Countach, from Diablo to Aventador, the process of hand-building low volume, high-performance mid-engined supercars and hypercars has been repeated to stunning effect for more than half a century. With scant regard for the changeable tastes and pressures of the automotive industry, Lamborghini consistently pulled the wraps off ever-more outrageous creations.
The passion to push the design and performance needle into the red every time ensures that the debate over 'best Lamborghini' and 'coolest Lamborghini' continues to rage almost as fiercely as the bull on the bonnet, for those in a position to buy a Lamborghini and those who can only dream of owning an example from the Lamborghini 2022 model range.
For decades, the 12-cylinder mid-engined supercar model remained a winning formula, appealing to enough buyers to keep the lights on. Just. Now, owned by Audi as a subsidiary of the Volkswagen Group, Lamborghini has grown into a global lifestyle phenomenon, its products consciously oriented towards a younger and even more affluent demographic.
While the classic offerings of its modest back catalogue are now a highly specialised area for serious collectors, the high-tech, turnkey 21st Century fair provides exactly what Ferrucio set out for all those years ago: accessible and unparalleled theatre. To this day, whether from behind the wheel or merely admiring from afar, there is nothing quite like a Lamborghini.
The world though is changing, and for all its defiance to hold onto the old values, Lamborghini 2022 is very different from Lamborghini 1963. Speaking of 2022, CEO Stephan Winkelmann said: "It will be the last time that we only offer combustion engines." The company will launch its first plug-in hybrid model in 2023 before electrifying its entire line-up by 2024. Not even the raging bull can outrun time's winged chariot forever.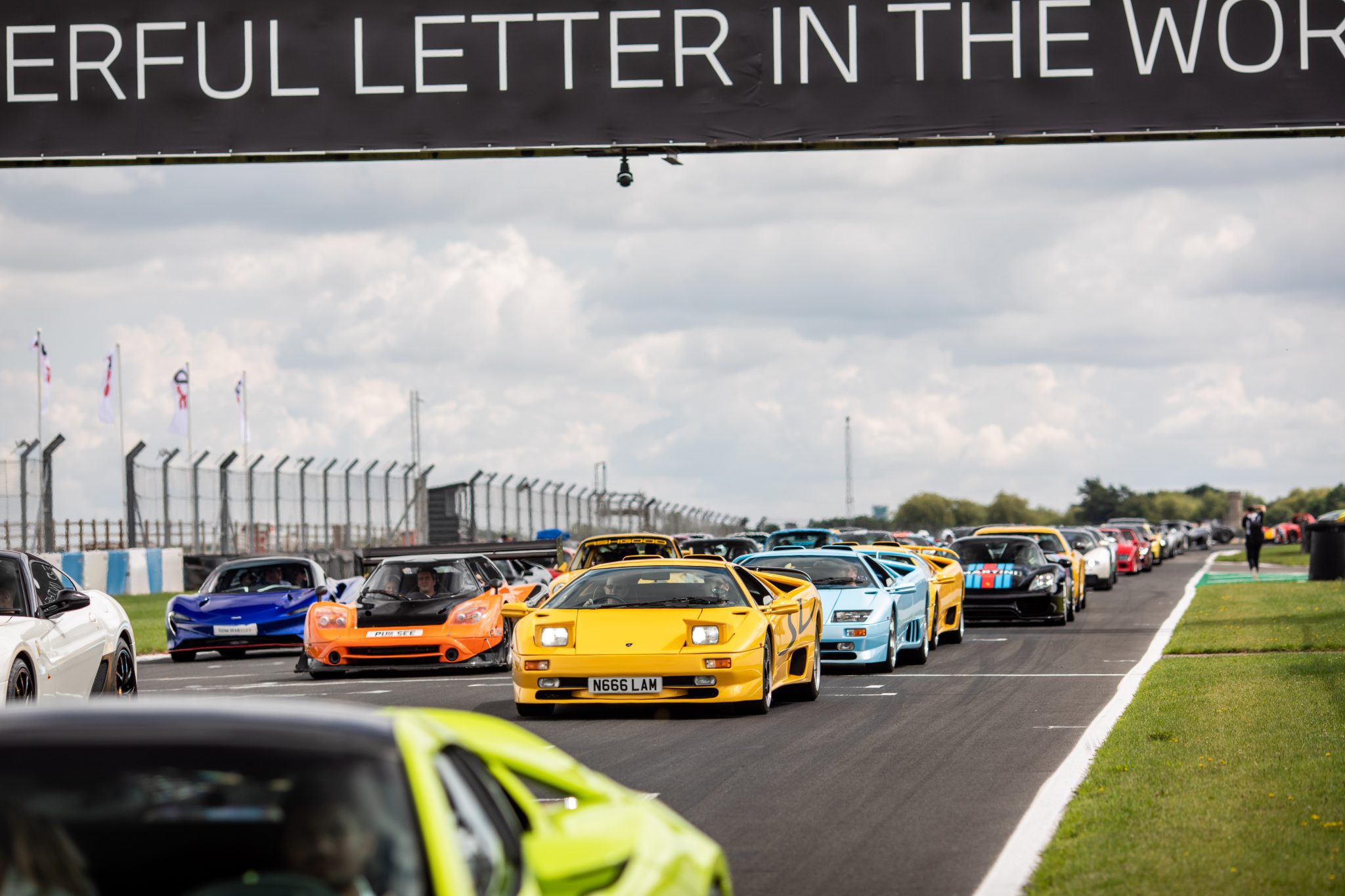 CURRENT MARKET
PEAK COMBUSTION POWER
Lamborghini is one of those manufacturers with a minuscule product range, around which its designers, engineers and marketing gurus riff to make a little go a long way. To answer the perennial Lamborghini Aventador vs Huracán conundrum, both models are offered in Coupé and Roadster guises, bolstered by high-performance variants and limited edition runs alongside a consistent stream of one-offs for the exceptionally well-heeled collectors.
The flagship Lamborghini Aventador LP780-4 Ultimate, with its 6.5-litre V12, makes a sizeable 780PS, delivered to the tarmac via a cutting-edge active all-wheel-drive system and harnessed on the go by the advent of active aerodynamics.
The more affordable Lamborghini Huracán, now in its eighth year of production and facelifted back in 2019 as the 'Evo', is widely hailed as one of the best supercars on the market. For many, the Aventador is the best Lamborghini money can buy today. With a top speed of 220mph and the ability to howl to 62mph in just 2.8 seconds, it's certainly the fastest Lamborghini on offer, at least from the mainstream, non-limited edition special selection.
A more recent addition to the Sant'Agata stable is the Urus, Lamborghini's first SUV since the LM002. With its Tonka toy truck looks, the V12 'Rambo Lambo' off-roader was the perfect tool to bomb around your oil fields in the desert in the late 1980s and early 90s – a true Lamborghini classic and no mistake.
Fast forward to Lamborghini 2022 and the Urus offers a completely different proposition for those in search of seriously fast SUVs. Stunning to look at, exquisitely finished inside and endowed with an agility few SUVs can equal, for those who need to take the family along for the ride every time, the Urus is probably the best Lamborghini on offer today.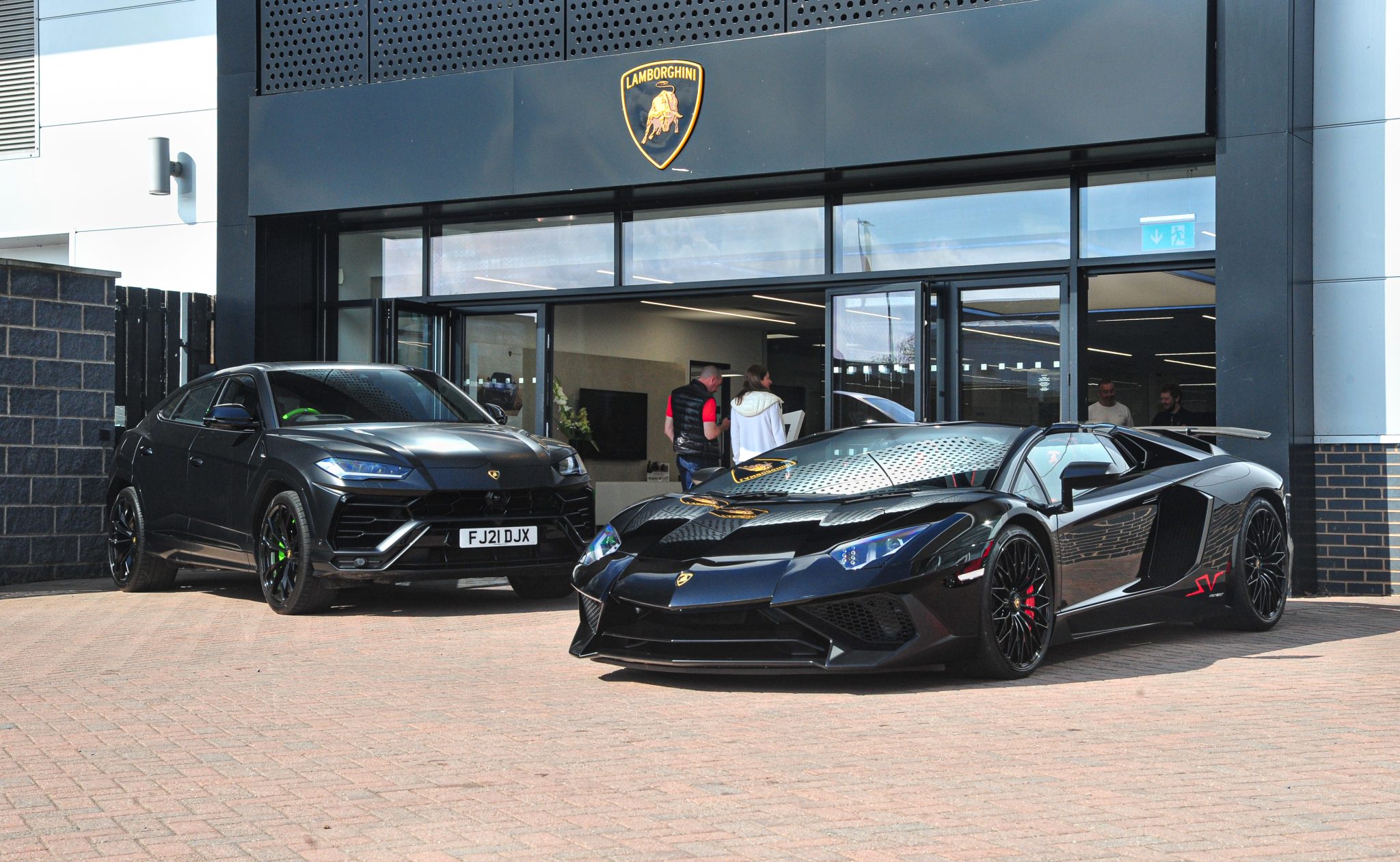 LATEST LAMBORGHINI IN 2022
WHAT DREAMS MAY COME
While Lamborghini's current production models all pack a punch, the Lamborghini special editions take things off the scale completely. Needless to say, they are all sold out, but let's take a quick run-through.
The star of the show pays tribute to what many regard as the coolest Lamborghini of all time – the Countach. The new, Countach LPI 800-4
Lamborghini was launched in 2021, half a century after the original model, one of the most outrageous supercars the world had ever seen, made its debut at the 1971 Geneva motor show. With its signature cab-forward stance, razor-sharp angular lines, iconic scissor doors and mighty V12 engine, the new £1.7m Countach LPI 800-4, of which just 112 units will be manufactured, is a very worthy successor to the original.
With only 63 models built, the Lamborghini Sián FKP 37 will be an even rarer sight than the Countach LPI 800-4. Powered by a V12 engine, boosted by hybrid technology based on a supercapacitor, the Sián FKP 37 has a top speed in excess of 220mph. Rarer still, with a production run limited to just 19 examples, is the Sián FKP 37 Roadster.
While the House of the Raging Bull is lining up for a major model shakeup in 2023 and 2024, 2022 will be far from quiet, with four new Lamborghini models promised. The company is keeping its cards close to its chest on the full details, but two evolutions of the Lamborghini Huracán are expected, along with two revised versions of the Urus SUV.
How much to spend?
BULL MARKET
With relative scarcity and desirability on their side, Aventadors and Huracans are holding their values exceptionally well, while the right Murcielago, a low mileage SV for example, can be worth more now than it was new. Somewhere between £65,000 and £110,000 for a Gallardo, however, is the entry point into Lambo ownership these days and at that, is something of a bargain.
At the ritzier end of the classic spectrum, a Miura P400 will easily set you back a cool million, while the more sought-after SV is comfortably twice as much. Finding its feet at last as the children of the Eighties come of age, a decent Countach is now well past the £300,000 mark, with the ultra-rare LP400 Periscopio commanding three times that sum. The nineties Diablo is also now considered a true Lamborghini Classic, with asking prices for the devil's own supercar starting at £180k.
HOW TO AFFORD A LAMBORGHINI
CHOOSE WITH YOUR HEAD, DRIVE WITH YOUR HEART
There is no such thing as a cheap Lamborghini anymore, and even when you could pick up a Jalpa or Urraco for small beer, you'd almost certainly pay a penance in repairs and maintenance ever after. The best value of all the Lamborghini supercars today is the Gallardo, the first Bolognese export produced wholly under the auspices of VW. OK, so aficionados may argue it lacks that signature Lamborghini V12 engine, but its V10 still sounds superb and even in the 'slowest' version it offers 190mph plus performance. And the Gallardo is the Lamborghini supercar likely to cause you the least trouble for the smallest initial outlay.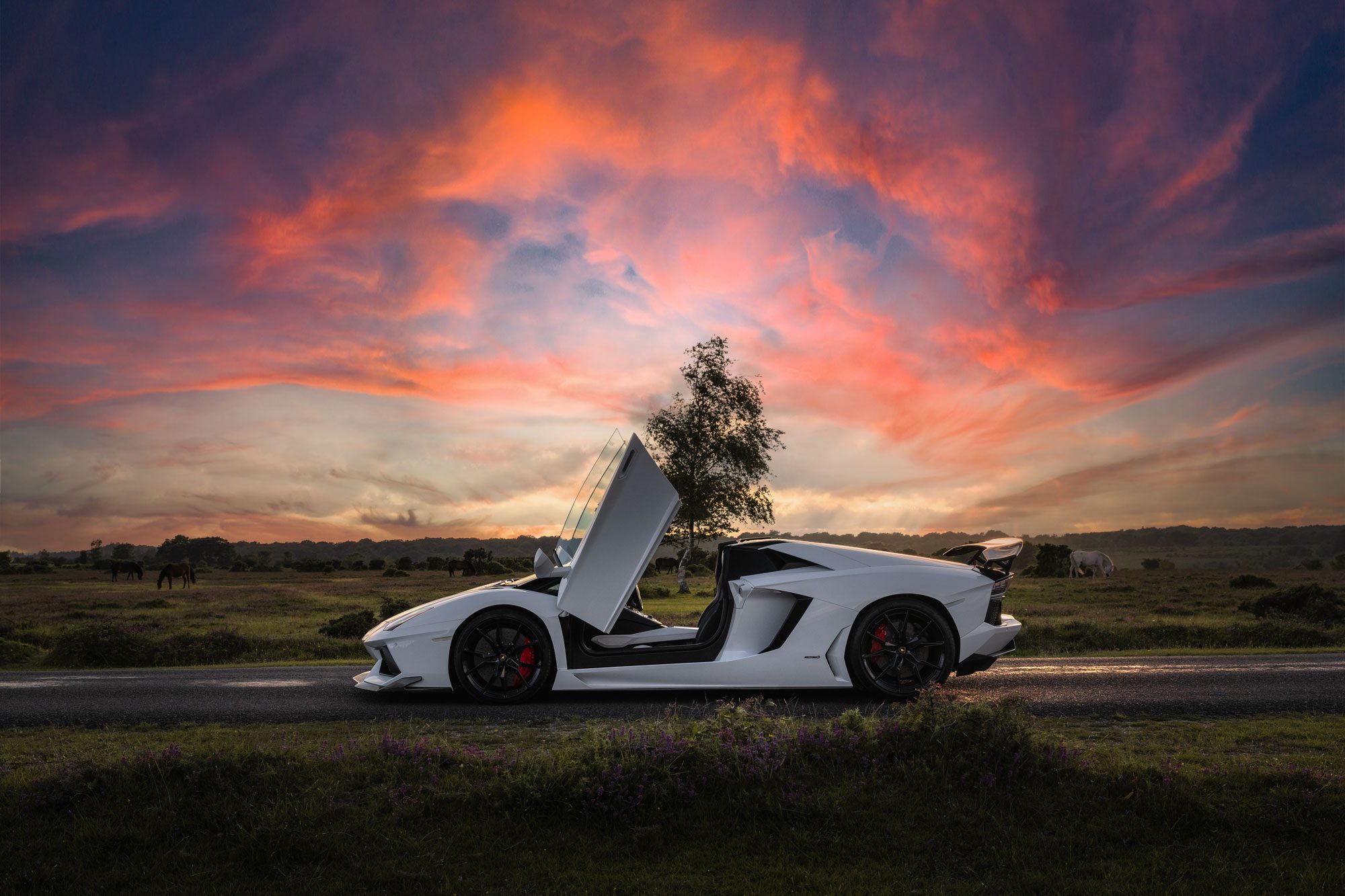 How to finance Lamborghini?
BEST WAY TO FINANCE A Lamborghini
There are a variety of finance options you can take advantage of to see you behind the wheel of a new or used Lamborghini.
Hire purchase allows you to pay for your car in monthly instalments with the option to buy outright at the end of a fixed term contract. You also get lease purchase agreements that let you make regular payments, similar to a hire purchase agreement, but with lower monthly fees due to a final 'balloon payment', usually paid at the end of the term.
The classic car market relies heavily on auctions, and these can be a good hunting ground for an older Lamborghini whose value is harder to determine. With independent finance specialist, like JBR Capital you can access pre-approve funds that enable you to bid with confidence up to an agreed value during the auction. If your bid is successful, the auction funds will be immediately available.
Should you wish to make a purchase without selling the car you already have, equity release is a great option to allow you to borrow against the value of your existing car collection.
Hire Purchase – All You Need to Know
Car Finance – FAQs
Lease Purchase – Ultimate Guide
ARE LAMBORGHINIS A GOOD INVESTMENT?
Values of older Lamborghinis are currently very high and while there will always be demand for the likes of the Miura and Countach, it's easier to imagine values of the rest of the range cooling if interest rates rise significantly. But supply is unlikely to out-balance demand, and the right collectable Lamborghini should prove a reasonably astute place to put your money, with the understanding that with any of the used supercars you care to name, this is a long game rather than a quick turnaround.
Limited edition and performance-oriented models such as the Gallardo Superleggera have taken a while to realise their value, as have the Diablos, are finally being recognised by the cognoscenti as some of the last great old-world supercars.
History of Lamborghini Supercars – From Miura to Aventador
Lamborghini Islero – The Forgotten Sports Car
1. Can you afford it?
With an Aventador SVJ passing £350,000 list price, Lamborghini ownership is not for the faint-hearted. It is very possible to find your way into a used car for less, however, although this level of supercar tends to change hands with some frequency without any meaningful depreciation for the first few years. The classic market is less forgiving still, with prices high and apparently still rising in some quarters. There are certainly no steals out there anymore, and, if anything prices, should level off or even adjust downwards in the next few years.
2. Maintenance / Insurance/ Additional Costs
​Insurance and maintenance on a modern Lamborghini is always going to be significant, as are consumable running costs such as fuel, tyres and brake pads. But depending on the manner in which you drive, the outlay here needn't be any worse than any other high-performance car. And ever since Lamborghini began sourcing its hardware from parent company Volkswagen, its reputation for reliability has improved immeasurably and servive intervals are sensible.
As for the classics, Lamborghini's engines, while fairly complex and demanding of specialist attention, are surprisingly robust considering their highly-strung nature and period Italian provenance. Parts are expensive, however, and that specialist labour is always going to come at a cost.
3. What to look for?
Accident damage is worth proper due diligence in the world of the modern Lamborghini, a supercar that more than most appeals to younger and less experienced drivers. Anything that seems too cheap is probably too cheap for a very good reason.
Any high performance car should also have a thorough main dealer or approved specialist service history, as any substantial period of neglect might end up costing you heavily to put right.
ARE LAMBORGHINIS RELIABLE?
Lamborghinis built during the company's first three decades did not exactly enjoy a sparkling reputation for reliability. Happily, things have steadily improved since the company began enjoying not just an influx of cash from its new VW Group owner, but the introduction of modern production methods and much more rigorous quality control. The 2001 Murciélago brought a notable improvement in standards of fit and finish and mechanical durability and the Gallardo, launched in 2003, raised the bar further.
BUY A BRAND NEW LAMBORGHINI
In total, the UK has eleven Lamborghini dealerships, ten in England and one in Scotland. All provide full service and maintenance facilities, with seven also offering customers crash repair and pain facilities.
Link to UK dealers https://www.lamborghini.com/en-en/dealer-locator
BUY A USED LAMBORGHINI
​Any modern Lamborghini is a statement piece, and not always the easiest one to wear. Wide, unwieldy, with poor rearwards visibility and little storage space, these are not cars in which to undertake a daily commute. Nor are they even particularly well suited to a weekend away.
BUY A CLASSIC LAMBORGHINI
Lamborghini's back catalogue, with Miura at the forefront, has gained considerable traction within the classic community in recent years. However, even the marque's most sought after models are some way off commanding the respect and fevered bidding that exceptionally rare models from manufacturers such as Ferrari and Bugatti generate. The benefit of that is that most Lamborghinis, apart from those built-in exceptionally small numbers can, with a little patient searching be found for sale in specialist showrooms rather than customers having to wait for them to appear at auction. Before making your approach, check the company's reputation. If it has an established history of servicing and restoring Lamborghinis and exhibits knowledge and experience of the brand, it may be a safer bet than a showroom with a solitary Diablo among a sea of Porsche 911s.
BUY FROM PRIVATE SELLERS
If you're buying privately or at auction, you'll be buying 'as seen', probably without the benefit of a test drive, and without any guarantee so should the car require any unforeseen expenditure then you will be liable. If you're not highly knowledgeable about your Lamborghini models, then you'd be well advised to seek independent expert advice prior to making any offer.
BUY FROM A DEALERSHIP
It may not be the least expensive way to acquire your dream used Lamborghini but purchasing from an official dealer should provide greater peace of mind than taking a punt on a classified ad. Selezione Lamborghini Certified Pre-Owned is the company's official used car scheme. Operated through the dealership and service centre network, the scheme ensures that pre-owned Lamborghinis are selected based on a thorough on Lamborghini's own certification process and prepared for sale by qualified technicians by qualified technicians. A Lamborghini warranty and roadside assistance service for up to 24 months is also offered.
BUYING AT AUCTION
If buying at auction then you may be lucky and pick up a bargain, but you need to remember that on top of the hammer price there's a buyer's premium, with VAT on that premium. Premiums vary depending on auction house and hammer price but be prepared for £118k inc. VAT on a £100k hammer price. All in all, we'd advise that buying at auction probably isn't the best way forward for most first-time supercar buyers.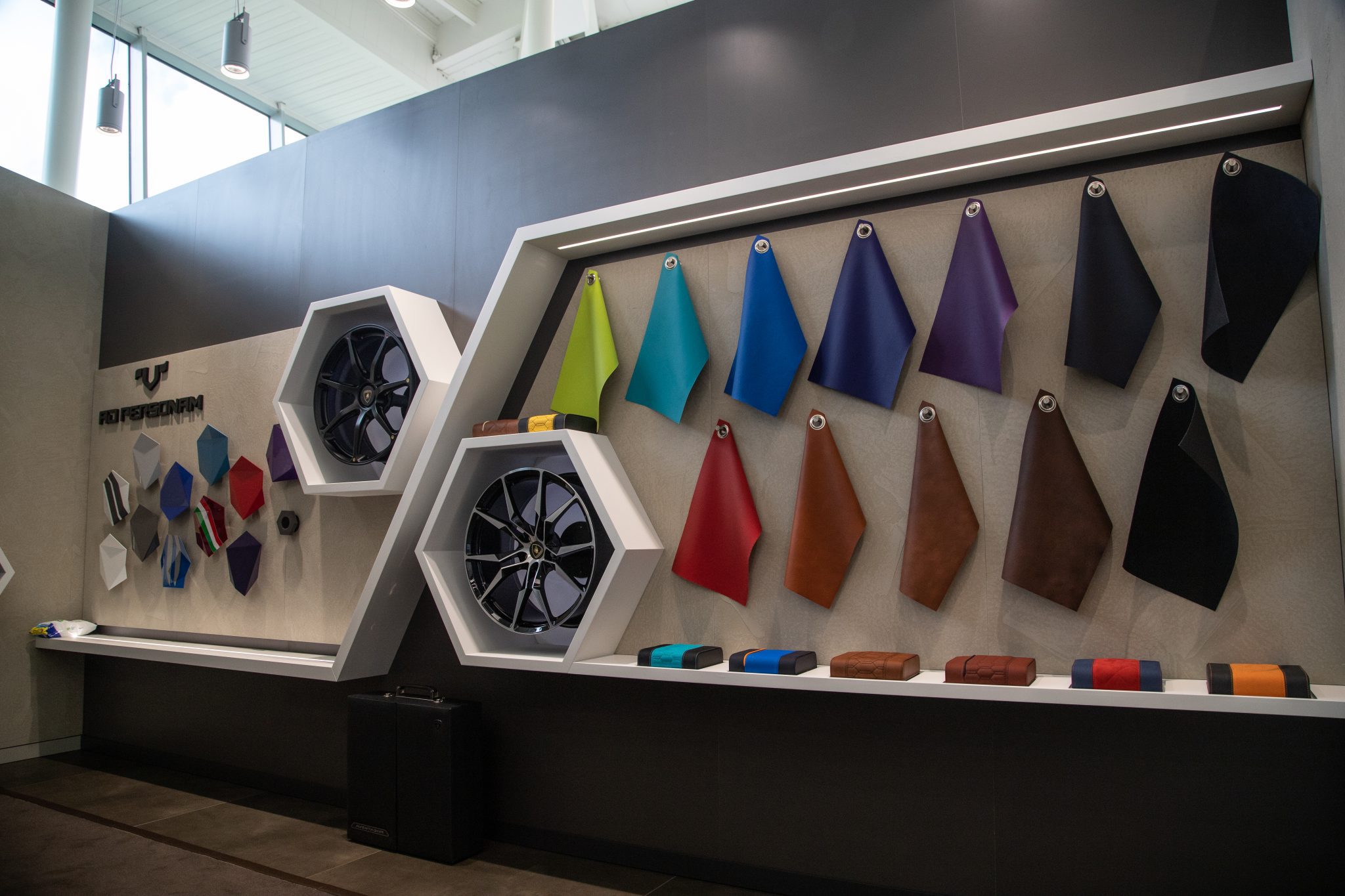 Get a Quote
Talk to our team

Lamborghini 350 GT
The FIRST-EVER LAMBORGHINI
Technically speaking the first-ever Lamborghini was the 350 GTV. While that car was only ever produced as a one-off prototype, it provided the basis for the Franco Scaglione-designed, mass-produced Lamborghini 350 GT that followed. Built by Italian coachbuilder Carrozzeria Touring and launched in 1964, the 350 GT featured a V12 engine, independent suspension and all-round disc brakes. It firmly established the Lamborghini name and showed Ferrari it had a fight on its hands.
| | |
| --- | --- |
| Built | 1964-1966 |
| Engine | 3.5-litre V12 270bhp |
| Value | £450k (est) |
Lamborghini Miura
CLASSIC LAMBORGHINI
MIURA MAGIC
The original 'supercar', Gandini's stunningly beautiful Miura set the bar for mid-Sixties sports cars and revised the language of performance car design ever after. Its advanced, lightweight chassis supported a transverse V12, mounted behind the driver for the first time, in a move that sent Ferrari itself back to the drawing board. Today the early and flawed P400 is easily a million-pound car. The later, stiffer, more refined SV is the one to have, however, albeit at twice the cost for relatively little gain in terms of power or visual distinction. Ultimately, the Lamborghini Miura is the car to which all other supercars and hypercars owe their very existence.
| | |
| --- | --- |
| Built | 1966-1973 |
| Engine | 4.0-litre V12 345 – 380bhp |
| Value | £1.3 – £3.2m (est) |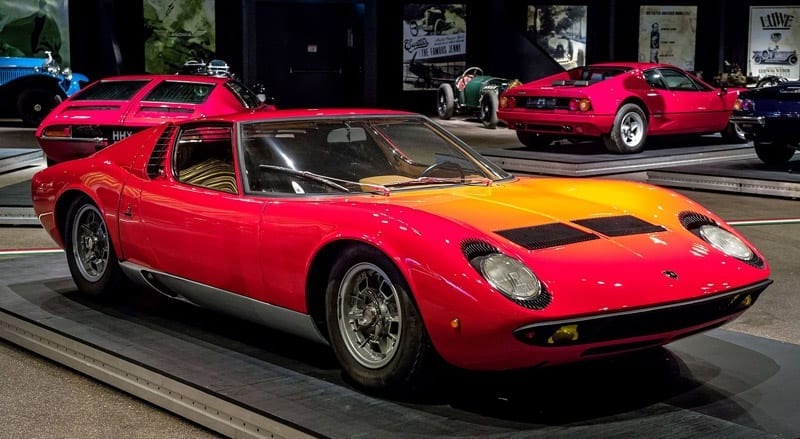 Lamborghini Countach
COOLEST LAMBORGHINI
COUNTACH CRAZINESS
Coolest and cheesiest can be close bedfellows indeed. When naming the coolest Lamborghini, for many, there is only one contender, the Lamborghini Countach. For others though, it represents a triumph of over-the-top style and questionable driving attributes. Whatever your views on the coolest supercars ever, the Countach certainly can't be ignored. Another era-defining design from the Midas-like easel of Marcello Gandini, the Countach became the poster car for a generation of petrol heads. Incredibly, the company flagship stayed in production for fully 16 years, by which time it had evolved considerably with 5.0-litre fuel-injected engines and a bewildering array of largely cosmetic aerodynamic adornments. Today the Countach's cultural significance outweighs its appeal as a driver's car, and it has become highly sought after by collectors.
| | |
| --- | --- |
| Built | 1974 – 1990 |
| Engine | 4.0 V12 375bhp (LP400) |
| Value | £250k – £1.25m |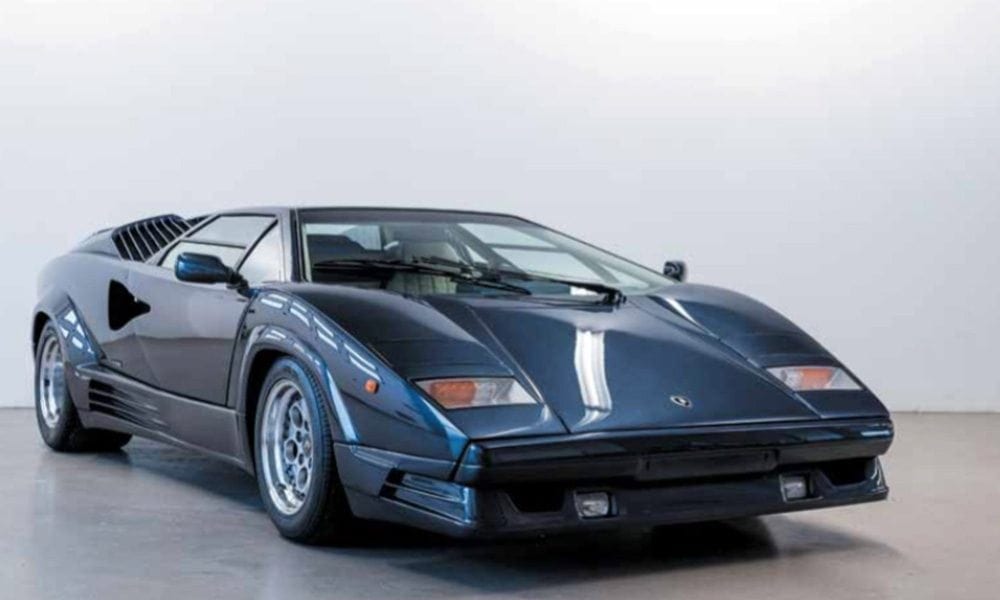 Lamborghini Diablo
Iconic Lamborghini
Italian Devil
Another long-running member of Lamborghini's mid-engine V12 line-up, the Diablo endured some severe financial tumult and the unlikely steadying hand of Chrysler in its inception. Based on another Gandini design and following the same basic premise, this was a vast, fast, road-biased coupe that would evolve through several iterations, gaining more power and adornments all the while. The pick of the bunch is arguably the very early rear-wheel-drive car, before the planned all-wheel-drive system took over in the heavier and more complex series cars.
| | |
| --- | --- |
| Built | 1990–1998 |
| Engine | 5.7 L V12 |
| Value | £150k – £300k |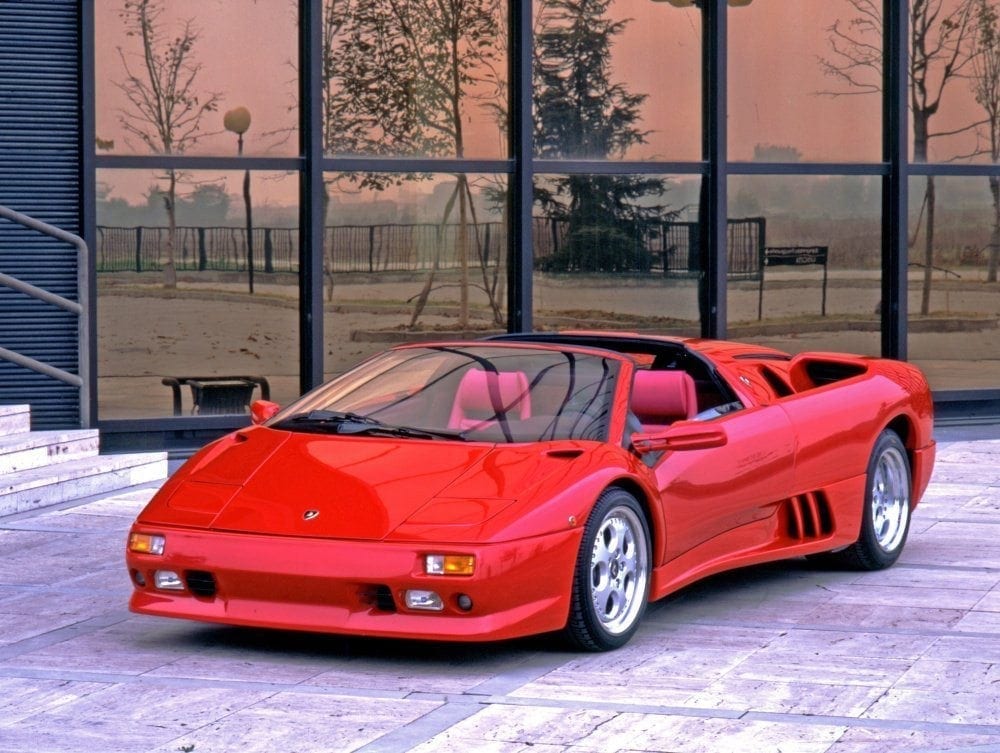 Lamborghini Gallardo Superleggera
Most Popular Lambourghini
Affordable Firepower
We are not particularly keen on the term cheapest Lamborghini, but there is no doubt that some are more affordable than others, and the early Gallardo Coupé is a case in point. Open-top Spyder and rarer, faster Superleggera models are also worth considering. Launched in 2003, the first generation ran Gallardo Coupé ran until 2008, before being updated. While it may be overlooked now by more desirable models and may have to suffice with V10 power as opposed to the signature Lamborghini V12, the early Gallardo still boasts head-turning looks and delivers an exhilarating drive. In addition, it has the cachet of being the car that brought Lamborghini into the modern era and arguably saved the company.
| | |
| --- | --- |
| Built | 2003–2013 |
| Engine | 5.0 L V10 493bhp |
| Value | £63k – £120k |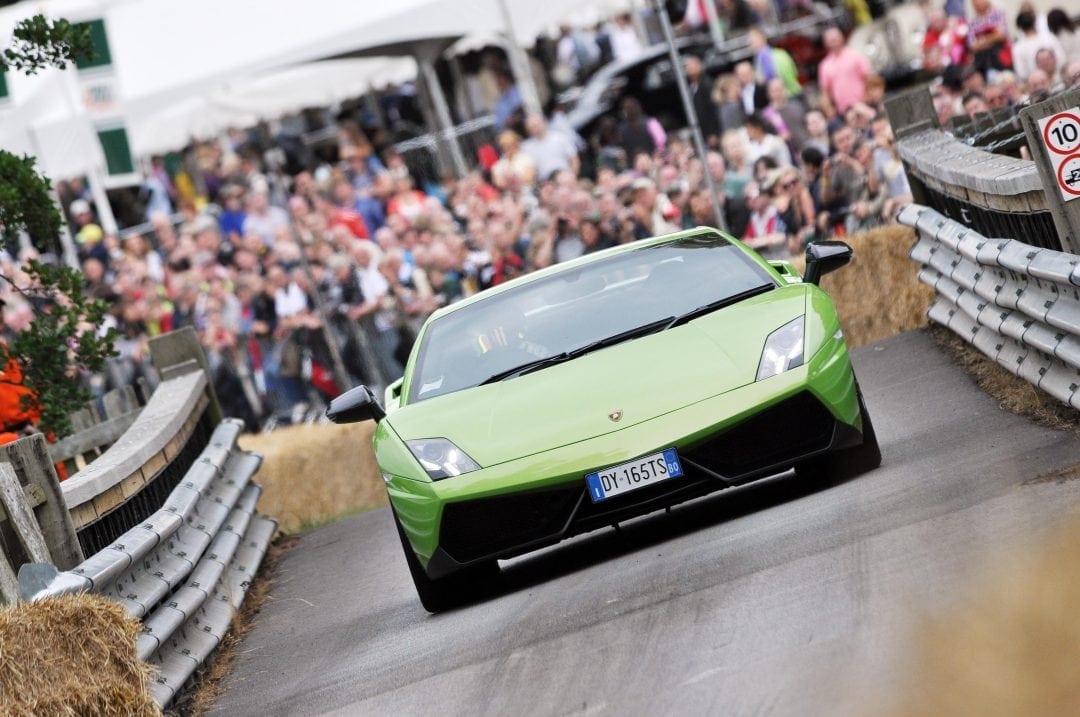 Lamborghini Huracán Performante
Track Lamborghini
Peak Performance
Lamborghini's performance credentials enjoyed a substantial boost with the arrival of the Huracán Performante, a car that reduced weight via the generous application of carbon fibre, increased power, a refined chassis set up and active aerodynamics. Lapping the Nordschleife in a record-breaking 6minutes 52.1 seconds, the Performante became the fastest naturally aspirated car around the infamous 'Ring, causing the big wigs at Porsche a sleepless summer in 2017.
| | |
| --- | --- |
| Built | 2017–2019 |
| Engine | 5.0 L V10 631bhp |
| Value | £150k – £225k |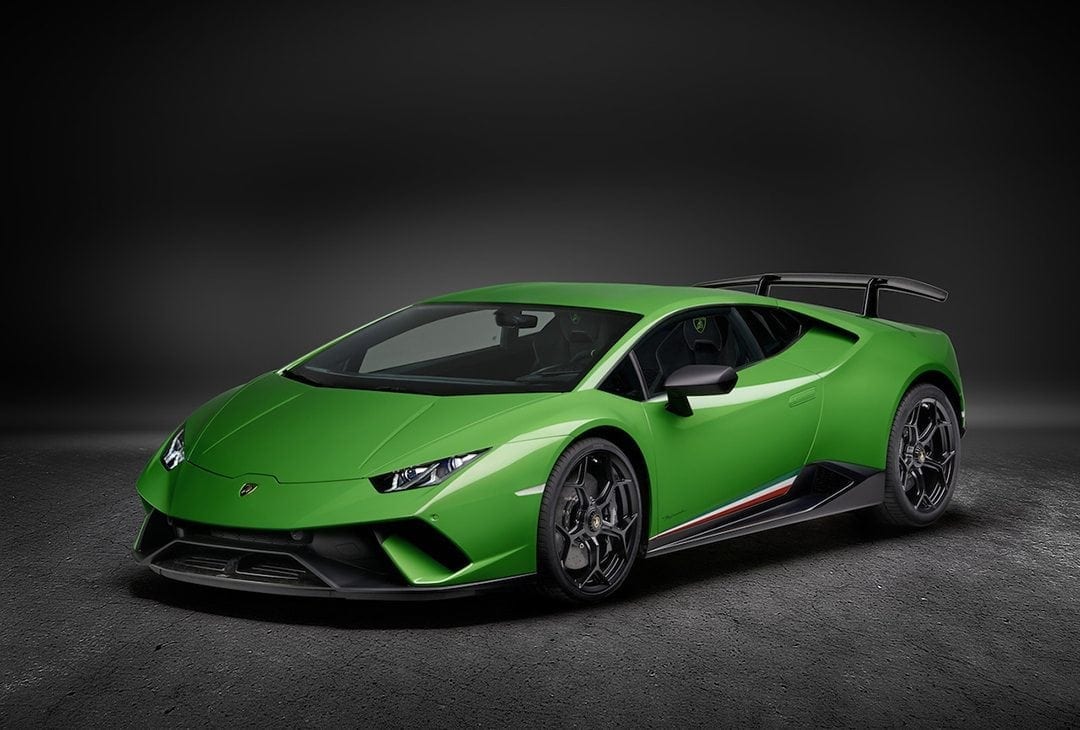 Lamborghini 220mph plus club
FASTEST Lamborghinis EVER
SPLIT THE DIFFERENCE
When the needle goes beyond 200mph, you could argue that top speed becomes a somewhat academic matter. There are many Lamborghinis that will take you over the 200mph threshold and several that will, if track, nerve, and skill allow, push on to 117mph. Three bulls will, however, rage even further to effectively share the title of Fastest Lamborghini. The Veneo Coupé (of which just three were built) was launched in 2013 to celebrate Lamborghini's first century, reaching 221mph. That figure is equalled by the 2010 Sesto Elemento, but unlike the road-legal Veneo, the Sesto Elemento is a track day special. The only other Lamborghini to gain entry to the 220mph plus club so far is the new Lamborghini Countach, the LPI 800-4, which is also rated at 221mph.
| | |
| --- | --- |
| Built | 2021-2022 |
| Engine | 6.5-litre V12 803bhp |
| Value | £2.2m (est) |
LAMBORGHINI Veneno Roadster
MOST EXPENSIVE LAMBORGHINI EVER
PRICES THROUGH THE ROOF
Along with the aforementioned Veneno coupé, Lamborghini also built nine Roadster models. They were powered by the same 6.5-litre V12 as the Coupé version, although customers had to get by with a detuned 740bhp and a lowly 220mph top speed, one less than the Veneno hardtop. New, in 2014, the Veneno Roadster cost around £2.5m. By 2019 the car's estimated value had risen to £4.5m, not bad, but not quite as good as the £6,768,709 achieved at an auction in Switzerland that same year.
| | |
| --- | --- |
| Built | 2019 |
| Engine | 6.5-litre V12 740bhp |
| Value | £7m (est) |
Lamborghini Essenza SCV12
MOST POWERFUL LAMBORGHINI EVER
TRACK ATTACK
OK, so you can't drive the Lamborghini Essenza SCV12 on the road, but, unless you have the reaction times of Lewis Hamilton or Max Verstappen, that is arguably not a bad thing. Revealed in 2021, the Lamborghini Essenza SCV12 is one of those hypercars conceived solely for track use. Without having to worry about the restrictions of making the car road legal, and by being able to maximise the aerodynamics to force more air into the engine, Lamborghini's race engineers have wrung 818bhp out of the V12, to make it the most powerful Lamborghini to date.
| | |
| --- | --- |
| Built | 2021 |
| Engine | 6.5-litre V12 818bhp |
| Value | £2m (est) |
Lamborghini Egoista
MOST OUTRAGEOUS LAMBORGHINI EVER
ULTIMATE EGO TRIP
The name says it all really. Egoista translates in Italian as selfish, and of all the most extreme Lamborghini models ever, this one is the most over-the-top. In fact, the Lamborghini Egoista is arguably the most extreme of all the supercar concepts and hypercar concepts ever envisioned. Looking like Darth Vader's weekend getaway, the Egoista was a 50th birthday present from Lamborghini to itself. It was designed by Walter De Silva, who some say took inspiration from an Apache attack helicopter. The killer looks are like nothing seen before, but there's only seat and only one will ever be built. The Egoista is reputed to be worth £87m, but no matter how much money you have, you just can't buy the wildest Lamborghini. But at least you can go and look at it at the Lamborghini Museum in Sant'Agata, Bologna, in Italy.
| | |
| --- | --- |
| Built | 2013 |
| Engine | 5.2-litre V10 600bhp |
| Value | £87m (est, but not for sale) |
LAMBORGHINI Urus
LAMBORGHINI SUV
PRACTICAL PERFORMANCE
A few years ago, if you had searched for the most practical Lamborghini, the best solution you would have found was the V12-powered Lamborghini LM002 off-roader. Sure, you could carry a couple of people in the back and climb 120% gradients, but it was hardly school run friendly. All that changed in 2018 with the arrival of the Urus, the first Lamborghini SUV, or Super Sport Utility Vehicle, as the manufacturer prefers to describe its SUV supercar. Bringing new standards of styling, performance and ride and handling to the sector, the Urus may not have pleased traditional Lamborghini enthusiasts with its twin-turbo V8 engine, but it brought the House of the Raging Bull many new customers and is now the top-selling Lamborghini, by some measure.
| | |
| --- | --- |
| Built | 2018 – |
| Engine | 4.0-litre V8 641bhp |
| Value | £160k plus |
Lamborghini Current Models Table
Price New
Engine
Power
Torque
0-60mph
Top Speed
Urus
2022 Lamborghini Urus
US$225,00
V8 4.0-litre Twin Turbo
641 hp @ 6,000 rpm
627 lb-ft @ 2,250 rpm
3.1 sec
190 mph
2022 Lamborghini Urus Pearl Capsule
US$246,700
2022 Lamborghini Urus Graphite Capsule
US$249,400
Aventador
2022 Lamborghini Aventador Ultimae
US$501,900
6.5L naturally aspirated V12
769 hp @ 8,500 rpm
531 lb-ft @ 6,750 rpm
2.8 sec
221 mph
2022 Lamborghini Aventador Ultimae Roadster
US$550,000
2.9 sec
2022 Lamborghini Aventador SVJ
US$515,000
759 hp @ 8,500 rpm
2.7 sec
217 mph
2022 Lamborghini Aventador SVJ Roadster
US$577,000
2.8 sec
Huracan
2022 Lamborghini Huracán EVO
US$242,000
5.2L naturally aspirated V10
631 hp @ 8,000 rpm
443 lb-ft @ 6,500 rpm
2.6 sec
202 mph
2022 Lamborghini Huracán EVO Spyder
US$268,000
3.1 sec
2022 Lamborghini Huracán EVO RWD
US$200,000
602 hp @ 8,000 rpm
3.1 sec
2022 Lamborghini Huracán EVO RWD Spyder
US$215,000
3.3 sec
201 mph
2022 Lamborghini Huracán EVO Fluo Capsule
US$287,500
631 hp @ 8,000 rpm
2.9 sec
202 mph
2022 Lamborghini Huracán STO
US$331,000
417 lb-ft @ 6,500 rpm
2.8 sec
Limited Series
2022 Sián FKP 37
US$3,300,000
6.5L V12 + 48-volt Electric Motor
808 hp @ @ 8,500 rpm
531 lb-ft @ 6,750 rpm
2.8 seconds
217+ mph
2022 Sián FKP 37 Roadster
US$3,300,000
2022 Countach LP800-4
US$3,300,000
803 hp @ @ 8,500 rpm
221 mph
LAMBORGHINI COLLECTIONS
For many, achieving one Lamborghini would be the culmination of a lifelong ambition. A few individuals though around the world are in the fortunate position of have accumulated significant Lamborghini collections. Preeminent Lamborghini collectors include Ken Lingenfelter in the US, Sheikh Amari in the UK, and Bob Forstner in Germany.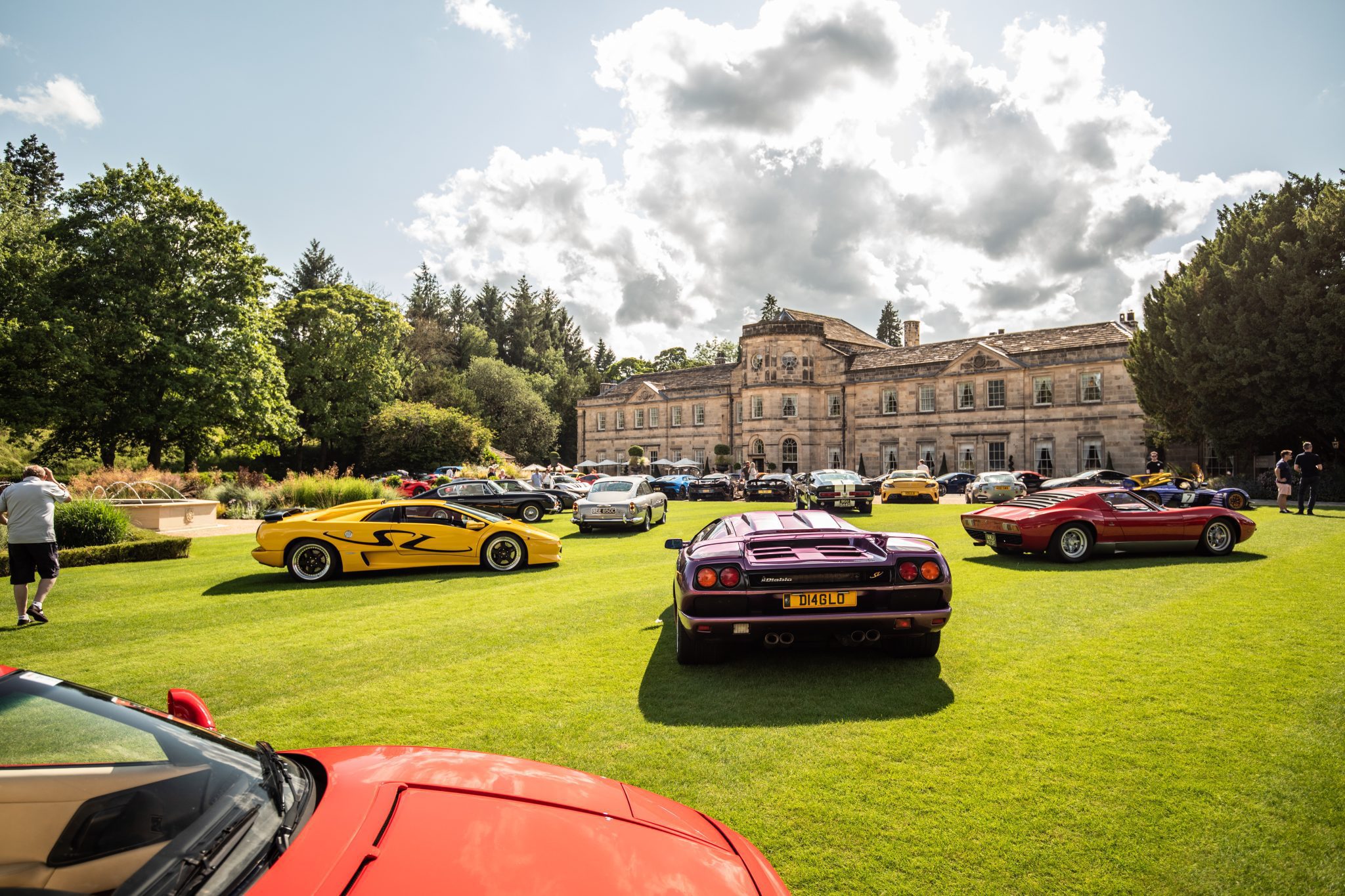 Get a Quote
Talk to our team