Prestige and Luxury car finance
Our flexible options make owning a prestige car affordable and accessible.
There are plenty of great reasons to own a prestige car. It could be a signpost to your business success. It might offer the perfect of safety, comfort and state-of-the art driving technology. Or you may simply want to make heads turn everywhere you go. We can finance any high-end prestige and luxury vehicle, including 4x4s, limousines, executive saloons, futuristic hybrids and electric powered vehicles. We offer a highly personalised luxury service dedicated to meeting your needs.
Once you've chosen your prestige car, call us on  020 3355 0035. We can talk you through your options and create a bespoke finance package perfectly suited to your car and your personal circumstances. You don't have to settle for anything less than first-class service.
Prestige car finance expertise: because we're a direct lender, not a broker, we assess every car we finance individually.
Custom-built finance: we offer flexible and competitive finance that puts you in control.
Quick decision: most of our customers get the go-ahead on their finance within a week.
Turn your prestige car dream into reality
Driving a prestige car shows that you have well and truly arrived. Whether you are making a lifestyle choice or choosing a fleet of discreet, upmarket vehicles, we can help with exclusive finance options to suit your status.
Bespoke finance
Finance personally designed to suit you and your vehicle
Expert knowledge
We specialise in high-end vehicles. That's our only focus
Personal Service
Face-to-face conversations, decisions made by humans
Competitive rates
Fast results, with the ability to achieve low monthly repayments
'I was paying £4,000 per month with another funder for my Rolls Royce Ghost when I approached JBR about their prestige and luxury car finance packages. They were able to cut the monthly repayments by over £1,000.
A very satisfied Rolls-Royce buyer
'I run my own business and only pay myself what I need, so I was refused credit by a high street lender. JBR took an overall view of my finances and lent me the money immediately to finance my prestige car.'
A Range Rover Vogue owner
Expert, independent and secure
We are happy to lend anything from £25,000 to £3m, and to date we have loaned over £195m. We pride ourselves on personal service, which means that we don't just punch numbers into a computer and wait for an answer – we talk to you, use our expert knowledge to assess you and your vehicle, and arrange a finance package to suit your needs.
As a result, we have received numerous awards and nominations, including the Auto Finance Awards, Motor Finance Awards and Car Finance Awards.
Backed by Cabot Square Capital, our management team has decades of combined experience in the worlds of automotive finance and financial services. We are full members of the Finance & Leasing Association and abide by its Business Finance Code on trading fairly and responsibly. We are also authorised and regulated by the Financial Conduct Authority.

Contact us to learn more about our fast, flexible prestige car finance
Prestige and Luxury Car News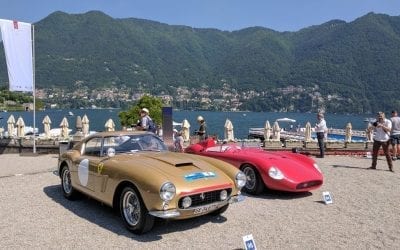 The grounds of Villa d'Este once again hosted an array of the world's finest cars last weekend. Our gallery offers a glimpse of some of the highlights…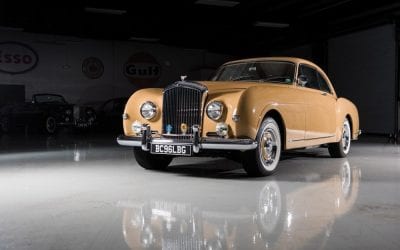 Dr Vincent van der Vinne returns as our guest blog writer this week, and this time he offers his analysis on the phenomenal recent growth in values of the Bentley R-Type and S Continental Fastbacks, as well as some insight from two owners of these fine historic cars.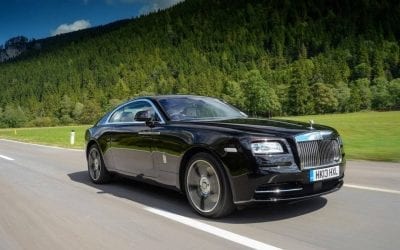 Owners of supercars and classics are often in need of a more practical car, and there are some fast, luxurious and highly desirable grand tourer prestige cars out there. We recently took the stunning Rolls-Royce Wraith for a spin.
Prestige and Luxury Car Finance FAQs
How does Prestige or Luxury car finance differ from leasing?
When you lease a car, you make monthly payments but the vehicle is returned to the finance provider at the end of the lease. With our finance options, you own the vehicle at the end of the agreement.
Can I buy the car from a private individual?
Yes – you can purchase your car from a dealer, private individual or at auction.
Can I refinance my existing Prestige or Luxury car?
If you own a prestige or a luxury car valued at more than £75,000, we can refinance existing agreements with other lenders. This could enable you to benefit from more competitive monthly payments and take advantage of any increase in the car's value. Find out more about how to refinance your current vehicle.
Can I arrange finance for more than one Prestige or Luxury car?
Yes – we have financed multiple car purchases for many clients. We look to build long-standing relationships with our clients and we'll be happy to assess your requirements.
What happens at the end of the agreement term?
You have several options. You can pay off the balance and own the car outright, you can refinance the balloon sum for an additional term or you can sell the car to pay the balloon sum and keep the remaining equity yourself. It's up to you.
Can I get a credit line approved ahead of an auction?
We can pre-approve funds and make them immediately available if you place the winning bid for a prestige car at auction.
Can I release equity from my Prestige or Luxury car?
If your car is valued at more than £100,000, you can take advantage of equity release, which means we buy your car and then sell if back to you on a hire purchase agreement. Visit our equity release page for more information.