Owning and running a classic car is one of the most rewarding things an automotive enthusiast can do, mixing elegant aesthetics with the pleasure of driving a car from an era of analogue, fuss-free and altogether 'simpler' motoring. That's not to say that classics are 'easy' to own, as there are many considerations to take into account, not least maintenance and running costs. However, as any classic car owner will tell you, the positives far outweigh the negatives, as classic car ownership brings you into the world of concours, rallies and tours, and opens up a vast network of enthusiasts who will share your passion for these cars.
An increasingly popular way to buy a classic car is through classic car financing – our guide below will explain how it all works and the options available to make your dream classic car a reality, whether it's a classic Ferrari loan or finance for a historic Bentley.
What is considered a classic car?
Definitions vary, however a car more than 20 years old is generally considered a classic car. That doesn't mean any car over 20 years will increase in value in the same way many 'classics' have (so don't expect to see 1999 Citroen Picassos or Skoda Fabias racing up in value, despite their age), so definitions of classic cars tend to take other factors into account, such as rarity, desirability and current trends. From the perspective of the HMRC, a car becomes 'historic' in its fortieth year, meaning it will then be exempt from road tax.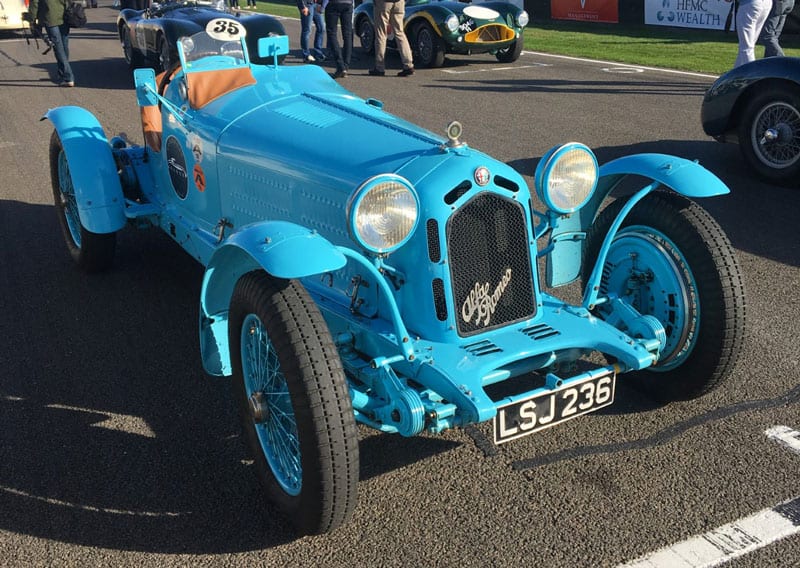 Where can I buy a classic car – dealership, auction or private seller?
Each has their own benefits and drawbacks. If you buy from a dealer, it's likely that the car will have been serviced and supplied with a warranty, plus you have the peace of mind of recourse if anything goes wrong following the purchase. Buying privately will invariably be cheaper but you are not afforded the consumer protection you have when buying from a dealer.
Auctions offer some of the best value classic cars but, again, it's very much a case of 'what you see is what you get,' so make sure you've done your homework on the car before placing your bid. Where you buy the car may well be determined by the car itself – if there's a particular model you'd like to buy, there may be very few on the market.
What should I consider when buying a classic?
The key things to consider are:
Condition – if it's not pristine, have you factored in restoration costs?
Provenance – does the car have a full history and records of work undertaken?
Mileage – less of a concern, perhaps, if you intend to use the car regularly but expect to pay a premium for low mileage examples.
Price – how does the price compare to similar cars on classifieds and at recent auctions?
Inspect every car thoroughly – bring an expert with you if you're unsure – and feel free to ask the seller as many questions as you see fit. Owners' club forums are excellent resources for information and advice, and it's worth checking through classifieds, such as Pistonheads, to get an understanding of current values. If you want a classic car that's unlikely to see hefty maintenance costs, check out our guide to low stress classics.
How can I finance a classic car?
Whether you are looking to buy a car on hire purchase, lease purchase or equity release (see further details on each below), obtaining finance for your classic car has never been simpler.
Choose your dream classic car and call our expert team on

020 3355 0035

.
Once a quote is agreed and credit checks have been passed, you will pay a deposit (typically 15%).
Pay monthly instalments for the duration of the loan agreement (from 12 to 60 months).
Pay a balloon sum at the end (for lease purchase agreements) or make your final hire purchase payment.
Once paid, if you require further funding you may be eligible to refinance the balloon or release equity on the car to raise more funds.
Throughout the agreement you will be able to use the car as you wish, whether it's for weekend drives, tours of the coast or perhaps to enter car shows and concours events.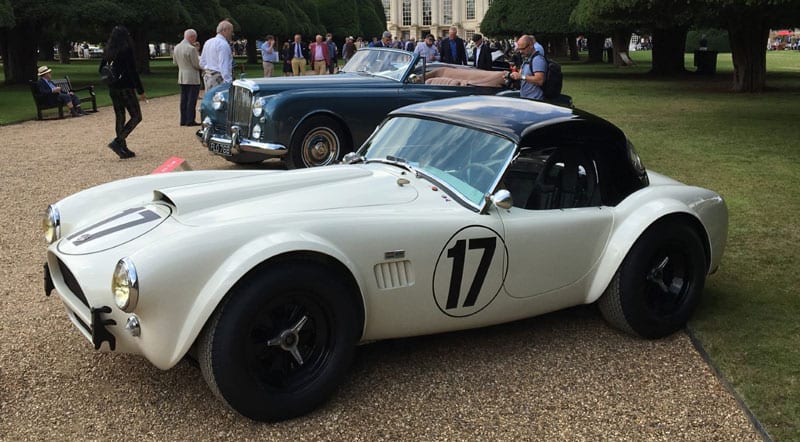 What types of car financing are available?
There are four ways you can finance your classic car:
Hire purchase: Pay a deposit, then equal monthly instalments for the agreement period, after which you own the car outright.
Lease Purchase: Pay a deposit, then lower monthly repayments, followed by a balloon payment at the end of the agreement.
Equity release: Receive a cash sum against your existing car(s), then make monthly repayments for the length of the agreement, with or without a balloon.
Auction finance: Secure a credit line in advance of the auction to enable you to bid on your car of choice.
[flashanim]
What are the benefits of classic car equity release?
Equity release is becoming increasingly popular among classic car owners – last year we saw a 50% rise in the number of releases we funded, as clients have used those funds for other purchases, investments and to keep cash on hand, all while retaining the use of their beloved cars. Benefits include:
Quick access to the value tied up in your car.
The option to release equity on single cars or collections of multiple cars.
Cars of any age are considered and valued by our team of experts.
Faster than arranging a mortgage or remortgage for your property.
Retain the use of your car.
Terms from 12 to 60 months, with or without a balloon.
Competitive rates and affordable monthly repayments.
What do I need to know about classic car loans?
It's important that your monthly repayments will be affordable, so our credit team will work with you to ensure repayments are manageable. If you'd like to check some example monthly repayments, try our finance calculator. We also take into account your credit score – if you do not know your score, you can use online credit score checkers to understand which category you fall into (from 'Poor' to 'Excellent.')
Why should I finance my classic car with JBR Capital?
To date we've loaned more than £420m – our friendly, expert team have a wealth of experience and knowledge about classic cars and how best to finance them. We offer:
Loans from £25k to £5m.
Fast results, often with loans approved and paid out within a matter of days.
Realistic balloons – we understand the true value of classic cars so can offer realistic balloons and lower monthly repayments.
Personal service, with all decisions made by humans.
A holistic approach to underwriting, which enables us to understand the 'bigger picture' of your income, source of wealth, background and credit profile.
Fast equity release – a much faster alternative to increasing your mortgage.
VIP events and experiences, such as private tours of McLaren and Rolls-Royce, private track days and road tours.
What is a typical classic car finance example?
There are many variables that will determine your monthly repayment (such as the car's value, amount of deposit, balloon amount and the length of the finance agreement). Below you can see two examples of finance for a classic Aston Martin and a Jaguar finance deal.
Can I afford a classic car?
Owning a classic car will come with additional maintenance costs, so it's important that your monthly finance repayments are affordable and appropriate. We take affordability very seriously, ensuring you are safeguarded and can afford your repayments without struggling. If you'd like to discuss finance options to understand what your monthly repayments may be and how they tally with your budget, call our team on 020 3355 0035 for a free, no obligation quote.
Can I finance a car restoration?
You can indeed finance your car restoration project with JBR Capital. The most common way to fund a restoration is to release equity in your car(s) to cover the costs of bringing your pride and joy back to its former glory. Our knowledgeable team understand the value of unrestored (and restored) cars, so can give you a quick decision.
Can I get a credit line?
If you're in the market for a classic car but haven't yet found the perfect one, we can offer a credit line that will enable you to move very quickly to secure your dream car once it becomes available. Because we assess each individual personally, we are able to make a quick decision and offer affordable monthly repayments, fixed or variable rates and favourable settlement options. Equity release is an alternative method of getting access to funds ahead of a new purchase.
How do I insure a classic car?
In recent years, insurers have become much more adept at understanding the values of classic cars but we would always recommend speaking to specialist classic car insurers, such as Hagerty, as they will have more experience with classics and may also be able to assist with the valuation.
Our carefully selected service partners provide services – such as insurance, detailing and storage to keep your dream car in pristine condition. 
Classic Car Finance Calculator
Agreement term
The length of your agreement, during which you make monthly repayments.
APR
The Annual Percentage Rate is the amount of interest you pay for the amount you are borrowing, including all fees.
Balloon Payment
A deferred lump sum that make up the final payment at the end of the term and completes the finance agreement.
Credit Rating
Your rating is your 'score' that is used to assess your eligibility for a car loan.
Equity release
Releasing the cash tied up in your existing car(s).
Hire Purchase
With 'HP', you pay a deposit and make monthly repayments. Once you have made your final payment, you own the car.
Lease Purchase
Similar to Hire Purchase but with a Balloon Payment at the end, which reduces the monthly repayments.