Where to start with Ferrari? Arguably the most famous and instantly familiar marque on the planet, despite giving away almost half a century to the old guard of Mercedes or Ford. Ferrari's ascension, meteoric and largely unchecked, began shortly after the Second World War, when Enzo, fresh from fronting Alfa Romeo's racing stable, began plying his own trade as a builder of sports racers.
The Scuderia took little time to establish itself on the world stage, winning its first 24 Hours of Le Mans in 1949 and its first Grand Prix two years later. Enzo made no bones about the fact that he sold road cars purely to fund his passion for racing, and a highly specialised motorsport programme has always cohabited with an increasingly vast, commercial concept.
Today, Ferrari is part of the establishment, influencing the rule-making in Formula 1 and dictating much of the pace and vision of high-performance road car development. Its current suite of supercars and grand tourers combine a level of emotion, performance and luxury that is rarely matched and never bettered.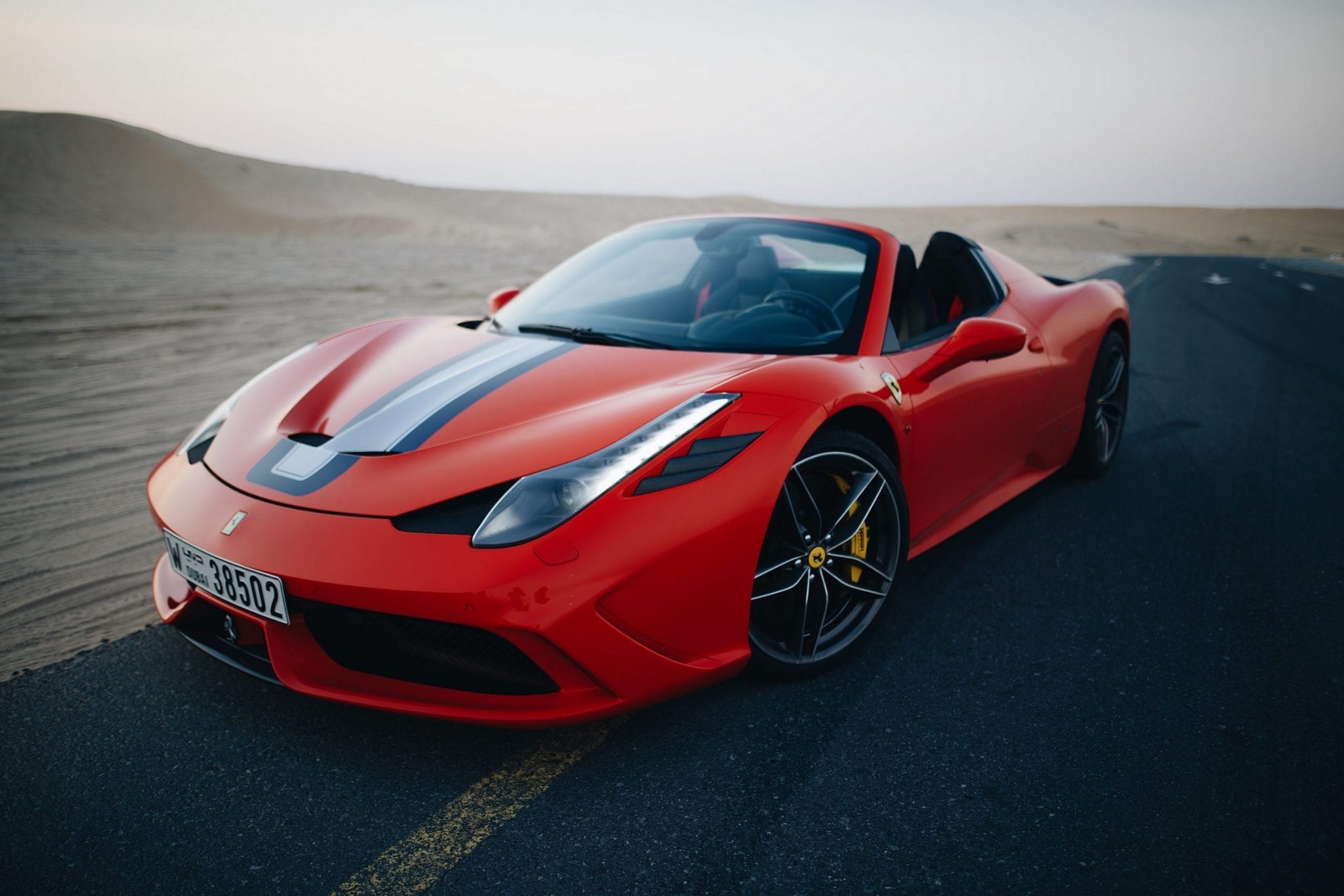 Current market
Ferrari has somehow managed to maintain its exotic mystique despite exponential growth and rabid commercialisation. It's hard to get through an airport or petrol station these days without being encouraged to buy a cap or keyring hawking the prancing horse, but the products themselves have gone untarnished by the merch.
Today's stable includes the mid-engine F8 Tributo, front-engine 812 Superfast, four-up GT4C Lusso and the folding fixed-head Portofino. There is also an enticing if witheringly expensive array of limited editions and specials, pandering to Ferrari's elite clientele hell-bent on exclusivity in this already rarified world.
The second-hand market is always a bit of a minefield with Italian supercars, but go carefully and there are some great buys to be found in the UK. Ever since the 360 Modena arrived in 1999, a higher mileage, multi-owner Ferrari needn't have you running for the hills. And increasing production numbers means there is a far wider pool to pick from than there used to be.
Why buy an Ferrari?
Modern day Ferrari finds an artful balance between the striking and the brash, between the undeniably expensive and the frankly unaffordable. Brilliantly positioned, brilliantly engineered, superb to drive and easy to live with, today's cars are rightly regarded as some of the very best to have left Maranello.
Where once Ferrari ownership was about compromise – not so long ago the standard 6,000 mile service on a 355 was an engine-out operation – the advent of more considered and forward-facing development and production methods has seen the company's 21st Century wares become genuinely useable and largely hassle free.
Nevertheless, any current Ferrari is blessed with that unique blend of heritage, sporting provenance and Italian passion that makes even the most rudimentary of journeys an experience to savour.
What Ferrari to buy?
There is a Ferrari for most tastes and budgets, with highly accomplished mid-engine V8 supercars like the 360 Modena from around £60,000.
The elegant 550 Maranello, one of the last great analogue GT cars, can still be snapped up for around £70,000, although prices here are definitely on the up.
Sought-after specials like the 360 Challenge Stradale and F430 Scuderia carry a substantial premium over their standard siblings, however. Think at least double the outlay, but with the security of reduced depreciation and, of course, increased performance.
Buying from the current crop, the F8 Tributo takes the engine from the wildly powerful and capable 488 Pista, mated to an improved chassis and significantly greater downforce. As a thoroughbred supercar that offers up daily driving with a welcome side order of drama, there is little to rival it, even at the £203,000 entry price.
As for the vintage fair, it will come as no surprise that this is a very different story. Bygone Ferraris are an altogether more troublesome beast, with complex and sometimes fragile drivetrains that require costly and regular specialist maintenance.
That said, there are some compelling buys out there from the Seventies and Eighties, particularly the once-overlooked 308 and 328 GTBs, with their relatively straight forward V8 engines and epoch defining Pininfarina profile.
Classic Ferrari Finance – Loans for Classic  Ferrari Models
How much to spend?
Whatever level you are buying at, a Ferrari should come with a comprehensive service history, preferably from a main dealer. More robust though the current wave of cars certainly is, these are still highly specialised and highly stressed pieces of machinery that demand expert attention at regular intervals. And as with any high-performance car, there may be big bills in the pipeline, so look for watertight warranties and be prepared to pay for a pre-purchase inspection if buying away from a principle dealer.
With the exception of the rarer lightweight specials, a modern-day Ferrari's relative ubiquity means that you can easily gauge current market value by simply looking at what else is out there. Do a little leg work and you can be confident that you are not being overcharged, or overly ambitious when you make an offer.
When it comes to classics, it's a different story. Ferrari's back catalogue is a strange mix of some of the most desirable and expensive sports cars in the world – think 250 GTO or F40 – and some relative howlers, such as the angular, automatic 400 and 308 GT4. These can be hand for surprisingly little money even now, but are often money pits that are unlikely to pay you back when time comes to sell.
Buying on a budget
There are still a few genuinely cheap Ferraris out there, but none that should be considered without a substantial contingency fund.
The unloved Mondial is the most likely first rung into Ferrari ownership. These curious mid/rear-engine 2+2s can be picked up for as little as £20,000, and that conservative Eighties styling is enjoying a modest resurgence in popularity today. But you might spend as much again over a year or two just making it truly road worthy.
Your best bet for a modern and truly useable Ferrari is the F430, a superb allrounder that might set you back as little as £65,000 for a well-cared for, low mileage example.
How to Buy A ferrari on Finance?
There are a number of different finance options that JBR Capital can offer to help you into your first Ferrari. Hire purchase allows you to pay for your car in monthly instalments with the option to buy outright at the end of a fixed term contract. We also offer a lease purchase agreement that lets you make regular payments, similar to a hire purchase agreement, but where you own the car at the end of the fixed term. There's a final 'balloon payment', usually paid at the end of the term, but after that, the car is all yours.
JBR can also create tailored finance solutions that enable you to buy a used or classic Ferrari at auction. As an independent lender, we are able to pre-approve funds up to an agreed value, so that you can bid with confidence on the day.
Should you already own one or more prestige cars, JBR can also offer you an equity release package, allowing you to borrow against the value of your existing collection without needing to thin it out. We can even create finance packages for restorations, allowing you to bring a Ferrari back to its best to maximise its investment potential.
Buying Ferrari as investment
With a marque as universally admired and sought after as Ferrari, the most desirable cars from across the decades, like the 250 SWB, F40 or Enzo, have all reached such lofty prices that it's hard to imagine any meaningful gains in the near future.
From the current crop, something like a 488 Pista, rarer and more coveted for its increased performance over the standard car, will hold its value well, but unless you're in the realms of the hybrid flagship LaFerrari or the more recently revealed Monza SP1, a modern Ferrari is about driving pleasure rather than investment.
Any Ferrari will always be saleable if properly maintained, but generally speaking the market is high and has levelled off, so fast bucks are a thing of the past. Buy to enjoy, to conserve or restore, and be patient.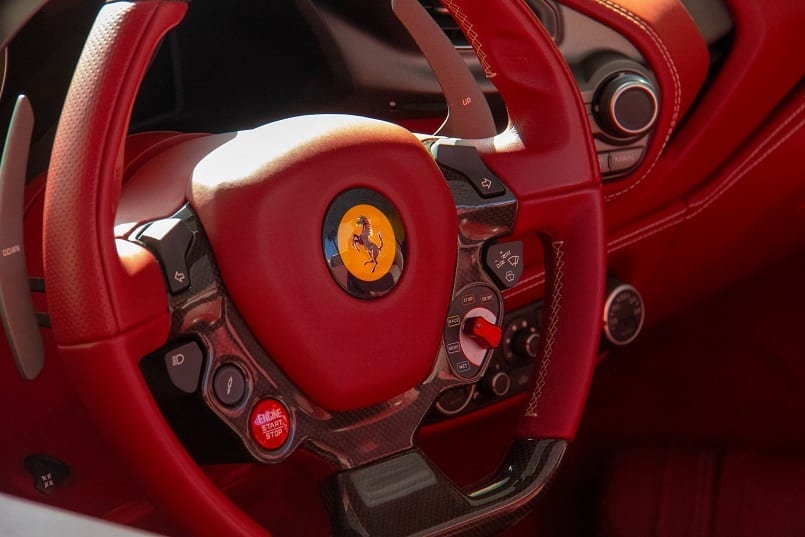 1. Can you afford it?
The fact that Ferraris are far more dependable than they once were should be some comfort, as you can, to a reasonable degree, forecast your yearly expenditure and budget accordingly. But whichever car you opt for, and however you choose to drive it, the purchase price is only half of the story.
If you are in the market for a classic Ferrari, factor in the cost of more specialist care. A apparently affordable car will still require the pricey attention of a far more valuable one, making it easy to feel like you're getting in too deep.
There's no way around the fact that Ferrari ownership is an extravagance, and one that you pay handsomely for if you want to do it right. Only you can know if it's worth it, but for many enthusiasts it's the sort of bucket list experience that you can't put a price on.
2. Maintenance / Insurance/ Additional Costs
Ferraris are neither cheap to buy nor to run, but at least the days of engine-out belt changes are by and large behind us. Nevertheless, expect an annual service to be well over £1000 and a cambelt change at least half that again.
You're doing well to see 20mpg out of something like a 458, so fuel costs will mount up if you use it regularly, and specialist performance tyres will be around £300 per corner.
Classic Ferraris are, perhaps unsurprisingly, a law unto themselves, with specialist garages charging considerable sums for their services and parts often eye-wateringly expensive. But maintaining a classic Ferrari properly is an essential part of the process that will reward you both as a driver and, should it come to that, a vendor.
3. What to look for?
With modern Ferraris, you should be looking for an immaculate main dealer service history. If anything is missing, walk away. By their very nature, Ferraris get driven hard, so look for worn and warped discs and uneven wear on the tyres. These are tell-tales both of abuse and poor maintenance. There are too many choices out there to bother with one that hasn't been properly cared for.
If you are buying privately, or from beyond the official franchise dealer network, arrange a specialist pre-purchase inspection. And be as thorough as possible with your own background checks to insure the car has not been involved in an insurance claim. Vendors are obliged to declare this at the point of sale, but not everybody does.
4. Websites where to research/ buy from
There are a dozen official Ferrari dealers in the UK, supported by a larger network of non-franchise partners all around the country. The former will give you a two-year warranty with any used purchase, which you can extend as you see fit. Other dealers may offer a warranty, but it will be down to you to examine it in detail.
When it comes to researching a potential purchase, the Ferrari Owners Club is a large, active and helpful organisation that will offer invaluable, independent advice. The Ferrari community is a small one compared to the likes of Porsche, for instance, and there is a good chance that someone in the club may have a working knowledge of the car you are looking to buy.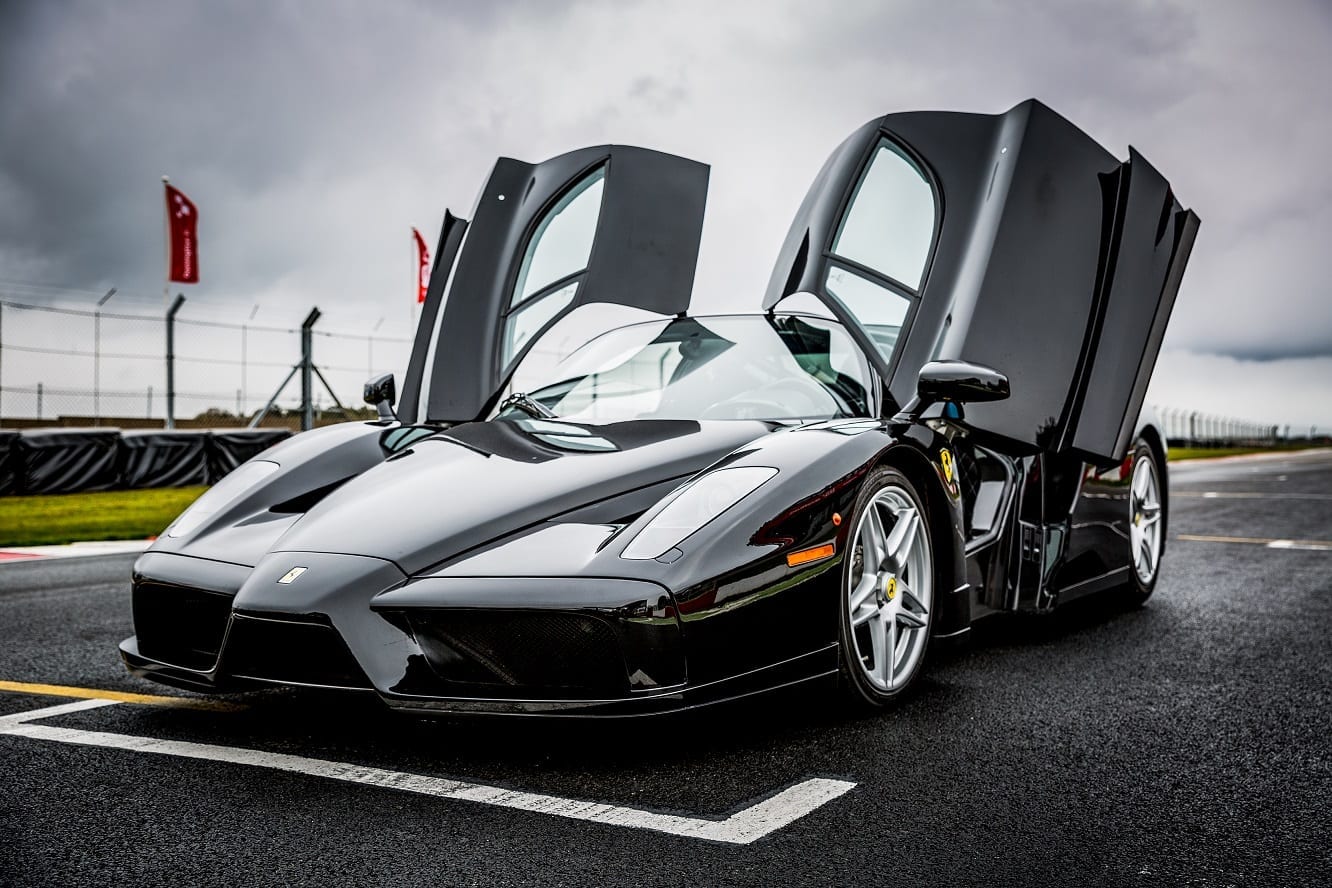 Ferrari 512 TR
If you want the traditional and emotive Ferrari experience, you can do a lot worse than the Testarossa. It packs a mighty naturally aspirated 5.0-litre flat twelve behind your head in a car whose styling is at once impactful and elegant.
One the most useable classic Ferraris on the market, particular in revised 'TR' specification, the Testarossa ably blends old world Italian exotica with more modern functionality. Fast, comfortable and reliable, this was Ferrari's flagship for over a decade, doing both sporting and GT duties with astonishing ease.
Ferrari 575 Maranello
In replacing the Testarossa, Ferrari revisited its front-engine GT format, one that had given rise to stunning and historically important creations like the 275 GTB and 365 Daytona. The 550 Maranello was a compact, sporting grand tourer that juggled serene cruising capability with unlikely agility.
Despite atypical looks and a lack of sporting pedigree, both the 550 and subsequent 575, with their free-revving V12s and fabulous chassis, are now rightly regarded as two of the finest cars from Ferrari's early 21st Century renaissance.
Ferrari F50
While the earlier F40, with its misleading Group 4 styling and obsessive lightweighting, is widely regarded as the pinnacle of Ferrari's Eighties engineering Zenith, it is the often overlooked F50 that really took Ferrari's road car programme to another level.
With an all-carbon chassis housing a 4.7-litre V12 that had been developed from one of Ferrari's dominant period Formula 1 engines, the F50 offered staggering levels of performance and the sort of analogue interaction that we would never see again.
Ferrari 246 GT
The 206 and later 246 GT 'Dino', named after Enzo's son, are a fascinating part of the Ferrari story. Designed by Pininfarina, it was the company's first stab at something approaching volume production and also its first mid-engine road car. Price and performance put it squarely up against the Porsche 911, a car which in many respects it bettered.
For many years the Dino was undervalued, however, in part due to its more modest six-cylinder powertrain, but prices have soared in recent years as the importance of this little car hits home.
Ferrari 488 Pista
A mighty evolution of the competition specials that have rounded out production for 360, 430, 458 and now 488, the Pista is a stripped out, lightweight, track-focussed tour de force that makes an incredible 710bhp from its twin-turbo V8. With carbon fibre bodywork and brakes, a flat-plane crank and active aero, this is Ferrari at its no-holds-barred best.
The Pista is one of that small handful of cars that has more performance than, strictly speaking, the Law should countenance, but somehow manages to harness it all through mighty levels of mechanical grip, downforce and intelligent onboard intervention.
Top 4 Classic Ferraris to buy
Ferrari is one of the top names in the history of classic cars – the stuff of dreams. And no one can deny that even the modern day Ferrari Supercars are on their way to becoming classics in their own right.
From classic beauties like the 250 to brawny modern-day classics like the F40 and from sleek grand tourers like the 550 to astonishingly stylish supercars like the Enzo – the marque has never stopped producing truly great cars. The Maranello-based firm have always matched Italian passion for speed and performance with fabulous design flair, making them both desirable and highly capable.
Do Classic Ferraris hold their value?
Classic Ferraris in decent condition will generally keep their value – their resale values are currently very strong, and the market is booming. Industry experts rate Ferrari models from the 1980's and 1990's to be among the best investments to be made in terms of pure growth of assets.
But then classic Ferraris are there to be driven. With a wealth of classic events and race days mean a classic Ferrari is your badge into any club and petrol-head community in the UK and beyond. A valuable collectors' piece, the regular drive of your dreams, glamorous street car or a track day toy – choices abound when it comes to owning one of these iconic cars.
Read the story of the V12 engine, the engine that made Ferrari >>
Ferrari 250 GT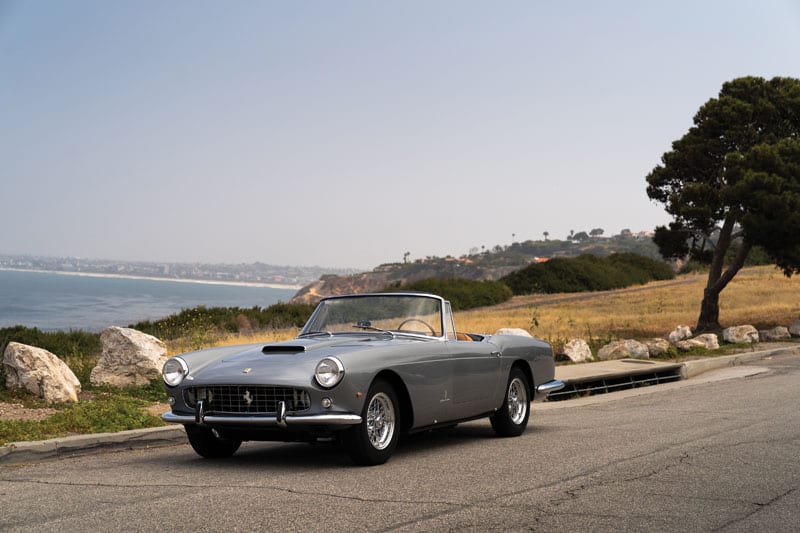 Having produced a variety of predominently racing models designated '250' from 1952 – 250cc being almost the capacity of each cylinder in their 2,953cc 'Colombo' V12 engines – the first Ferrari 250 GT appeared in 1954.
These early 250 GTs were produced in low numbers, and potentially confusing is the distinction between 'type' and 'model name', eg. the 250 Boano and Ellena GTs were early coachbuilt 250 models, while the 250 GT Tour de France was a later 'type'.
Ferrari 458 Italia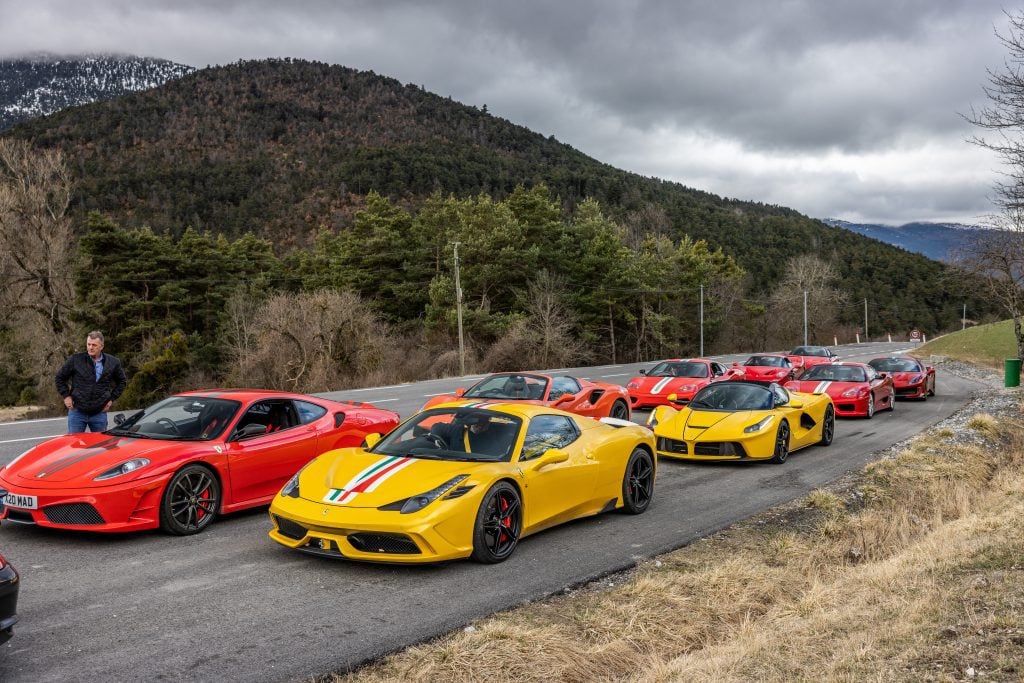 The naturally-aspirated 4.3-litre V8 introduced on the 430 was enlarged to 4.5 litres and, along with direct fuel injection and other engine upgrades, the power went up by a whole 100 horsepower to 590PS at a dizzy 9,000rpm. Unlike its predecessors, a traditional gated manual was no longer an option so the only 458 transmission was a 7-speed dual-clutch sequential.
Performance was impressive, to say the least: 0-62mph in 3.4 secs, 0-124 in 10.4, the standing ¼-mile in 11.3 and a 202mph top speed.
Ferrari F40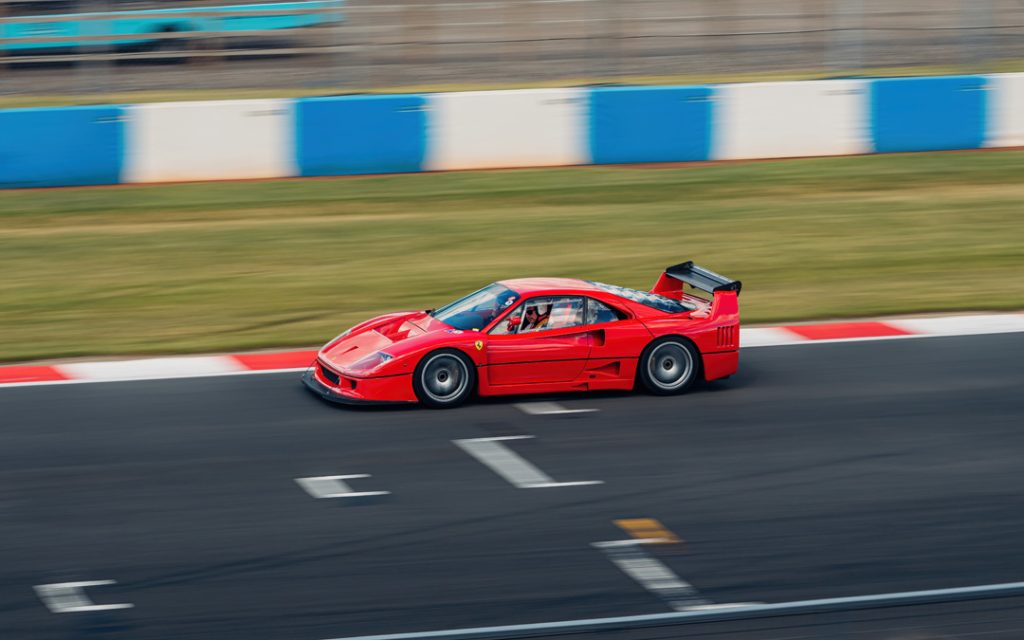 Built to celebrate Ferrari's 40th anniversary in 1987, the outrageous F40 also acted as the successor to the 288 GTO (1984-87). Unlike the 288 – a homologation special originally intended for Group B racing – the F40 had no competition aspirations. It was designed purely as a road car.
Some of Ferrari's clientele had been saying that the Maranello firm's cars had become too plush and comfortable, and so the F40 – the last model to be personally signed-off by Enzo Ferrari – was the most paired-to-the-bone, track-focussed, powerful, fastest and indeed expensive Ferrari road car to date.
Ferrari LaFerrari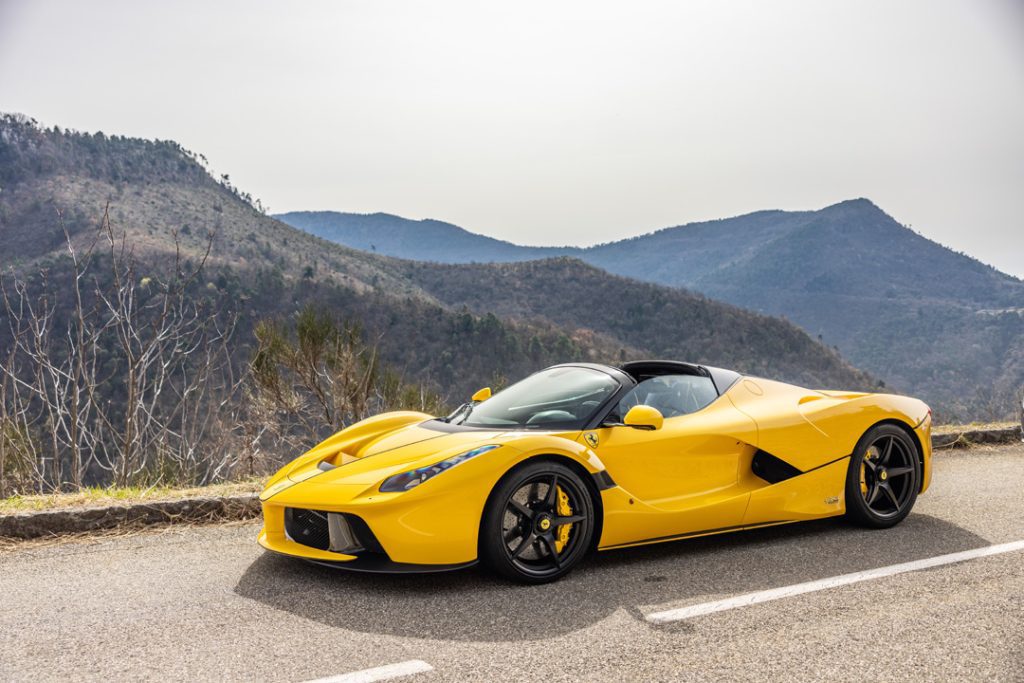 The Ferrari LaFerrari is a limited-production hybrid hypercar, boasting a top speed in excess of 217 mph (349km/h), similar to the Enzo's top speed. The 0-62mph sprint takes just 2.4 seconds and 0-124mph is achieved in less than seven seconds.
The meaning behind the name is that it literally means 'TheFerrari' – referring to the model being the definitive Ferrari. With just 500 produced (costing in excess of £1 million) it's perhaps no surprise that this 'ultimate' Ferrari proved popular from the outset.
Ferrari Finance Quick Links