Thinking of buying a Land or Range Rover?
The Land Rover has been with us for over seventy years, a modest, no-nonsense premise that has gradually evolved into an unrecognisable international institution. From its honest origins as a utilitarian all-wheel drive, the Land Rover and Range Rover brand now represent the twin peaks of SUV ownership, be that workmanlike all-road ability, or the height of automotive luxury.
The original Land Rover enjoyed two largely uncontested decades in the market, before customer demand for greater comfort saw the introduction of the Range Rover in 1970. This divergence of brand identity has since seen several generations of Defender and Discovery produced, alongside equally numerous permutations of the original Range Rover and its own recent off shoots. These include the Sport, Evoque and Velar, all riffs on a central tenant of all-terrain ability allied with varying degrees of exclusivity and comfort.
Today, Land Rover and Range Rover enjoy an enviable if not always wholly accurate reputation for go-anywhere ability, integrity of design and build and enjoy largely unmatched desirability. The recent launch of the new Defender has only served to bolster the brand's standing, while highlighting the fact that even Land Rover's most rugged offerings are now being targeted not at the farmers and soldiers who put it on the map, but at a lifestyle clientele for whom appearance is more important than application.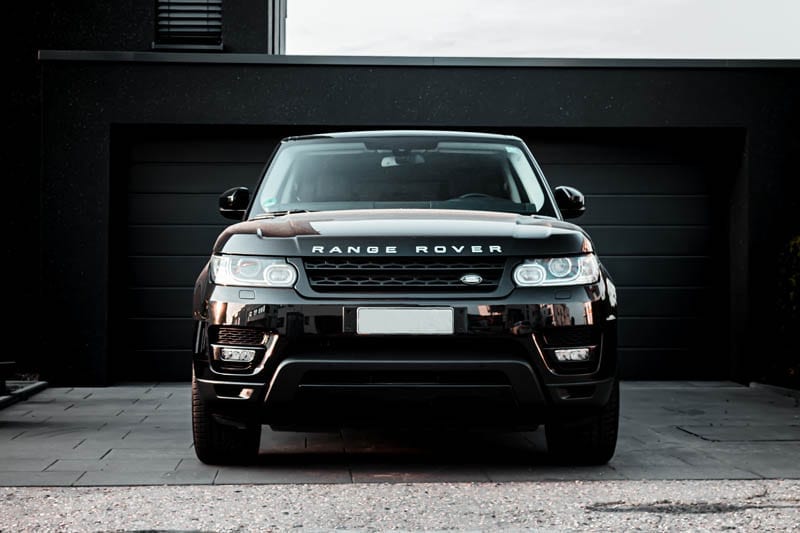 Current market
Manufacturers are falling over themselves to produce SUVs or every shape and size today, so much so that we're spoiled for choice. Land Rover has kept abreast of this broadening of the market, however, evolving its flagship Discovery into a more luxurious family car while aiming to meet the demands of the more outdoorsy with the next Defender. It also sells the Discovery Sport, essentially a Freelander Version 3.0, and has enjoyed similar diversification under the Range Rover moniker. Here, the full-size Rangie is supplemented by the Sport, Velar and entry-level Evoque, creating a variety of new price points and applications.
The SUV is in strangely rude health at the moment and nowhere ruder than at Land Rover, but there is increasing pressure on manufacturers to offer more environmentally sound alternatives to large capacity petrol engines and particulate-heavy diesels. The next few years will see growing numbers of towns and cities limiting or banning such powertrains from their centres, or slapping significant levies on those that are driven within them. Land Rover has hybrid drive systems in development, but for the next few years it will be pursuing its current course, one that is at odds with the national zeitgeist.
Why buy a Land/Range Rover?
Both Land Rover and Range Rover offer a compelling package of space, solidity and refinement that makes them hugely attractive to larger families and anyone wishing to drive in supreme comfort and arrive in unrivalled style.
Genuine off-road ability is something that buyers are looking for less and less, but it is there in spades with the Defender, Discovery and even the full-sized Range Rover. These cars offer highly complex switchable all-terrain systems that are more than a match for most planned departures from the asphalt. But what draws most buyers to the Land Rover stable, and keeps them there, is the opportunity to waft about in a quiet, cosseting cabin, sitting in a seat that's more comfortable than your favourite armchair.
What to buy?
There are no turkeys in the Land Rover and Range Rover line-ups and your decision can afford to be fairly subjective, led by budget and personal preference. The first generation Evoque wasn't up to snuff in terms of interior quality and packaging, but it has recently been replaced with a car that improves on the original concept in every direction.
In terms of older offerings, the final iterations of the last Discovery are sought after for their stately, angular architecture and versatile, hard-wearing interiors, while the original Defender, which only ceased production in 2016, is increasingly collectible.
Looking ahead, the new Defender will be in huge demand when it arrives en masse in 2020. The most desirable model looks likely to be the short wheelbase 90, with its nostalgic styling and proper second row of seats – something that was frustratingly absent from its predecessor.
If you are considering a classic Land Rover, the early Series models are the ones to plump for, while the original three-door Range Rover has also become something of a collector's item. These cars offer a decent degree of dependability for a genuine classic, and are very useable as second or third car.
How much to spend?
These days a sensibly optioned Range Rover is a six-figure car, although the base price for the company flagship is a little over £83,000. At the other end of the spectrum, an Evoque 2 can be on your drive for as little as £32,295.
Pricing for the new Defender pitches Land Rover's most anticipated new product somewhere in the middle, with the long wheelbase 110 starting at £45k, while the pared back 'Commercial' 90 will still be £35k before VAT.
Residuals are not great on either Land Rover or Range Rover products, built as they are in high numbers and commonly leased, but this means there are some bargains to be had on well-maintained low mileage second hand cars and there's a strong national network of approved used dealers.
When it comes to the classics, there are some real bargains to be had after almost 70 years of continuous production. Really early Series Land Rovers are starting to be regarded as investment pieces, however, and it is possible to spend £135,000 on a 'Reborn' Range Rover from Land Rover Classic.
Buying on a budget
There are plenty of tired old Defenders out there that can be snapped up for comparatively little and vastly improved over time without breaking the bank. Neglected early Range Rovers will likely as not be rusty, however, and those sorts of repairs can spiral.
As for new cars, strong diesel engines can go round the clock but overall build quality has been hit-and-miss in Land Rover's recent past under the control of both the Premiere Automotive Group and Tata. Insist upon a comprehensive service history and shop around.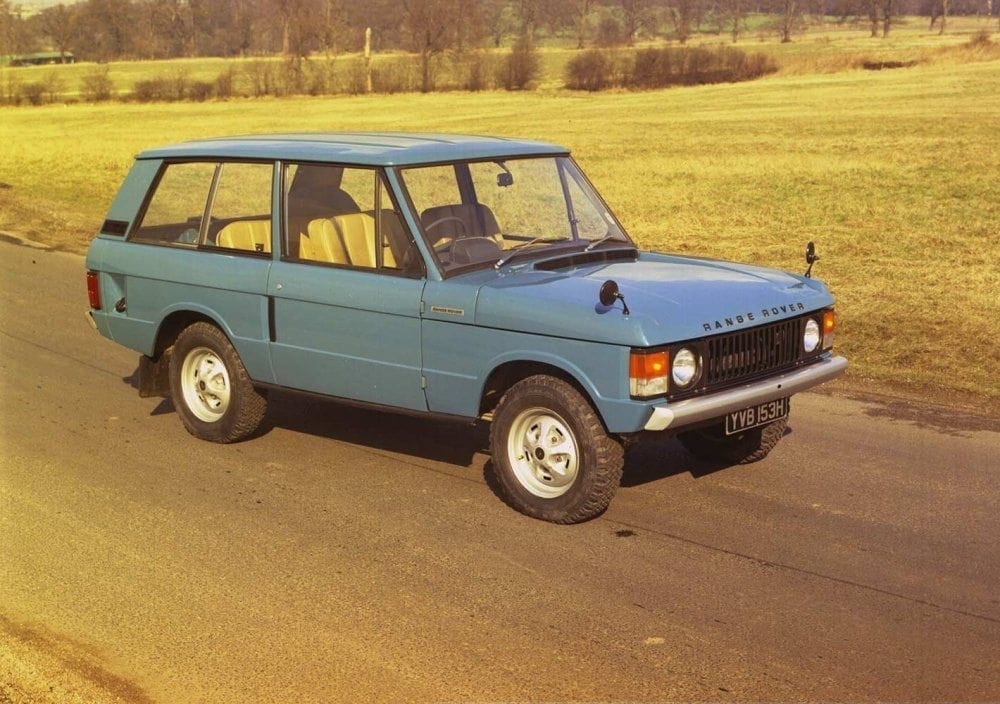 Finance Options
There are a number of different finance options to get you behind the wheel of a new or used Land Rover or Range Rover. Hire purchase allows you to pay for your car in monthly instalments with the option to buy outright at the end of a fixed term contract.
You can also get a lease purchase agreement that's similar to a hire purchase agreement, where you make monthly payments, but lower due to the lump sum deferred to the end of your agreement, also known as balloon payment.
Should you wish to make a purchase without selling the car you already have, you can also take advantage of car equity release, allowing you to borrow against the value of your existing collection.
Buying as an investment
No modern Land Rover or Range Rover product is likely to offer you a return on your investment unless you are looking to flip a new Defender for a small profit. There is a little more scope with a classic Land Rover or very early Range Rover, but these were volume production cars that lack the necessary scarcity today to make them really sought after among serious collectors. A highly original Land Rover is one to drive and enjoy, rather than mothball for a rainy day.
1. Can you afford it?
Even a hybrid Range Rover has a conspicuous thirst and cars of this size and complexity are seldom cheap to run and maintain. Expect to be clobbered by emissions-based charges if you drive a big diesel through town, and anticipate a healthy hit of depreciation when buying new.
2. Maintenance / Insurance/ Additional Costs
A large SUV will see you visiting the pumps more often than most. They are also expensive to insure and tax, so make allowances for that. Regular maintenance is a must, as is a comprehensive service history if you are buying second hand.
Despite trading on a reputation for go-anywhere abilities, Land Rover and Range Rover running gear has been prone to failure in the past, particularly the air-suspension which is a common cause of the dreaded 'Limp Home' mode. Buy from an approved dealer and make sure there is a proper warranty included.
3. What to look for?
The latest Land Rover and Range Rover families are by-and-large well-built. Take a test drive in any second-hand model, however, and ensure that all the electronic systems work, from powered sunroof and windows to the tricky Terrain Response driving modes. The best thing you can do is check through the service history to ensure all major service points have been recorded, and make sure that the car comes with a comprehensive warranty. HPI check any prospective purchase against theft, accident damage or outstanding finance.
Original Land Rovers rust in the chassis and bulkheads and it is not uncommon to find extensive repairs or even a full replacement underneath. The original Range Rover, steel-bodied and largely unprotected against corrosion, is also extremely vulnerable to rot, especially around the split-tail gate. Prices are creeping up on old Landie parts now too, so look for the very best you can afford in the first instance.
4. Other things worth knowing
Land Rover's own approved used network is the best place to begin your search for a modern Land Rover or Range Rover: https://used.landrover.co.uk/
The classics, meanwhile, are ably supported by a number of well organised owners' clubs, both regional and national. Forums and classifieds abound, with varying levels of expertise, but there is no shortage of advice out there and a similar abundance of cars to choose from. There is also a wealth of technical advice, parts and fully warrantied servicing available from Land Rover Classic.
Get a Quote
Talk to our team

Series IIA Land Rover
A subtle but useful evolution over its forebears, the IIA Land Rover arrived in 1961, offering better styling and refinement, although there was still precious little of either. The car was offered for the first time with a diesel engine in this period, however and it was the IIA that, with its pick-up, canvas back and short and long wheelbase wagon configurations, really took hold on a global scale. This is the definitive Landie and a true automotive icon.
Range Rover
Bowing to popular pressure to create an off-road vehicle that is customers could tolerably drive on the open road, Land Rover produced the first Range Rover in 1970. The three-door wagon has stood the test of time, both attractive and functional, and it still influences Range Rover's design language to this day. Powered by lazy Rover V8s and boasting dual range permanent all-wheel drive, the Range Rover created the very concept of the SUV as we know it.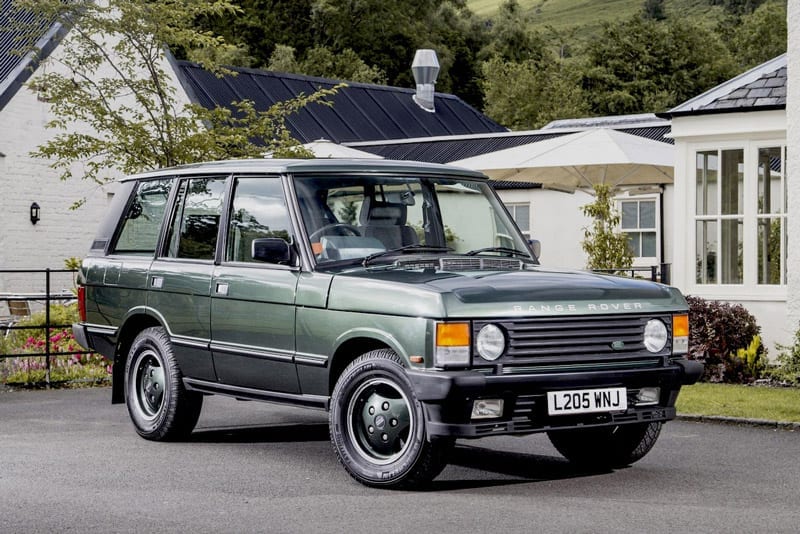 Range Rover Velar
Range Rovers diversification has not always struck a chord with the traditionalists, but the Velar, its mid-priced, road-oriented lifestyle offering, is a triumph of 21st design. Exterior and interior alike, this is a head-turning car that encapsulate all that is right with Jaguar Land Rover at the moment. Its more compact dimensions allow it to cope well in cities, while a light, spacious and ultra-modern cabin is a joy to breeze about in.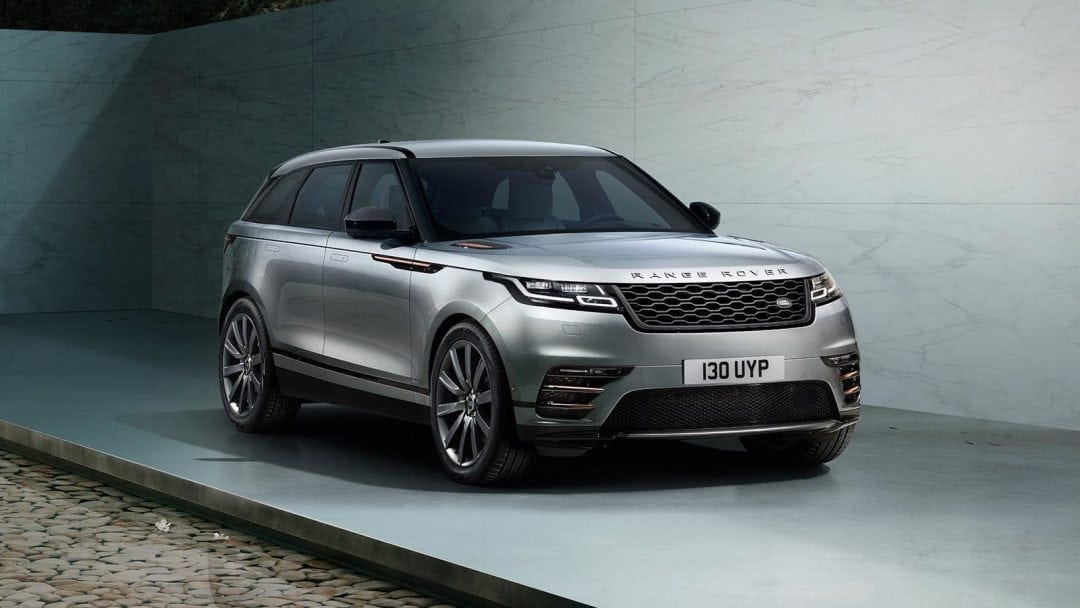 Land Rover Discovery IV
The second iteration of the handsome, angular Noughties Disco, the D4 had ironed out most of the reliability issues that dogged the D3, while steadily improving refinement and powertrains. After the arrival of the controversially styled L462 in 2017, demand for low-mileage D4s spiked noticeably and the best-kept of these cars will continue to be coveted by the Land Rover cognoscenti for years to come.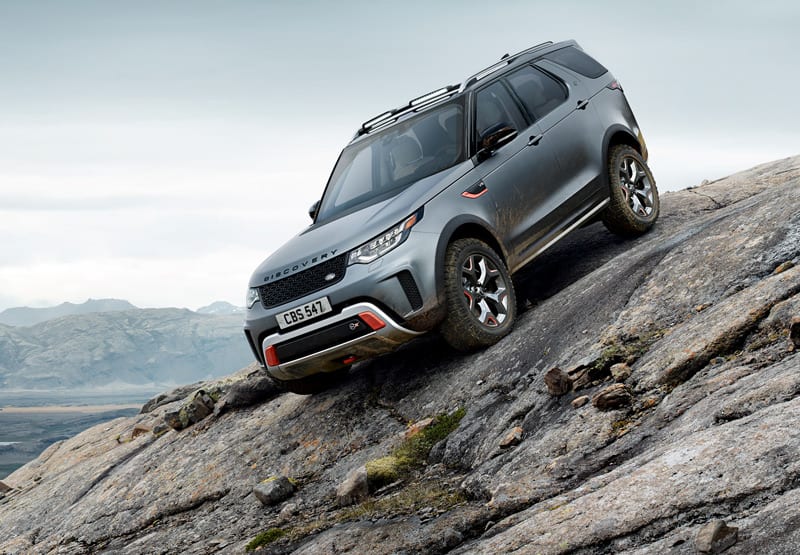 Range Rover Vogue
The fourth generation Range Rover, internally coded L405, is another high point for the Land Rover brand. This stately flagship SUV, which arrived in 2012, debuted a new aluminium monocoque chassis that shaved off as much as half of tonne over its predecessors, significantly improving driving characteristics and efficiency in the process. The definitive full-size SUV, the Range Rover continues to set the standard by which all others are measured.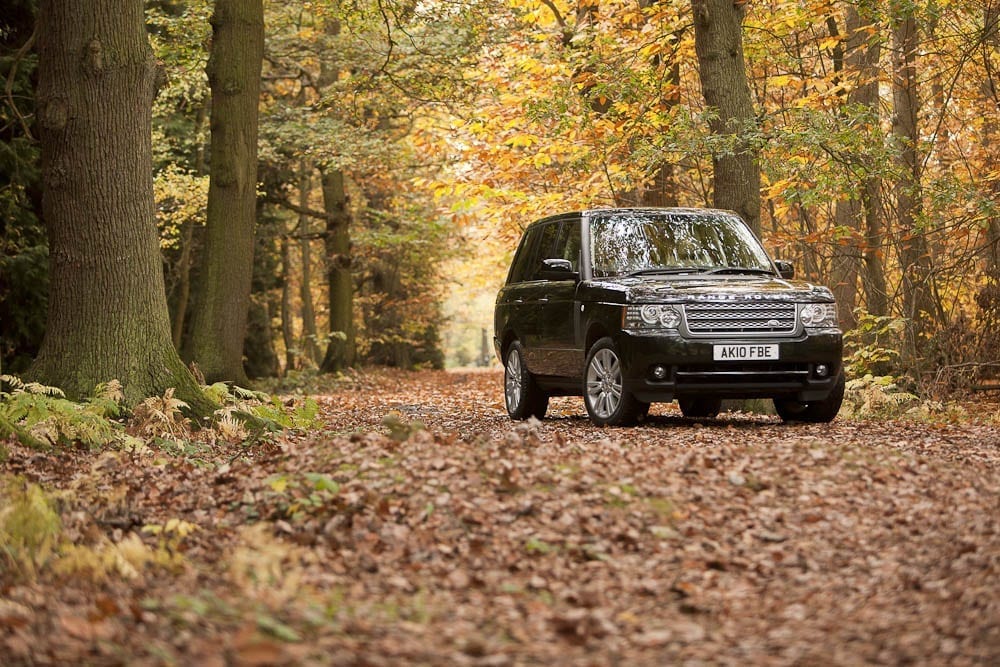 Get a Quote
Talk to our team