Turn your dream of owning a Porsche into reality
From its earliest days in an abandoned Austrian sawmill, Porsche has forged a unique path in its pursuit of the perfect sports car. The original 356 was a lightweight coupe or cabriolet that refused to sacrifice usability in the name of performance. Comfort, reliability and road-holding were all second to none.
Porsche's diligence won a global reputation for quality and performance that it would never forsake. In 1964, the arrival of the 911 only served to reinforce the fact that no-one could build cars quite like this tiny, family-run company in northern Stuttgart.
Some 70 years since the first 356 left Gmünd, Porsche is unrecognisable as a brand, but the basic premise remains. The 911 is still the most accessible and capable sports car on the market, its high-performance offshoots raising the bar with every new generation.
But Porsche is now a diverse company, offering world-class SUVs in the compact Macan and full-size Cayenne. It has also made serious inroads into the executive class with the Panamera and recently launched its first foray into full electrification in the Taycan.
If you would like to know more about buying a Porsche, our buyers' guide is a great place to start. And if this peaks your interest, get in touch to discover how JBR Capital can help you take the next step.
How can JBR Capital help you finance a Porsche
As an independent lender specialising in automotive finance, we can tailor a bespoke, flexible arrangement to suit your present circumstances and future needs. We offer traditional hire purchase and lease purchase agreements alongside more specialised prestige vehicle and equity release packages.
We are also able to arrange auction finance, allowing you to bid with confidence for a classic or modern collectable Porsche in an environment which is off limits to many lenders. JBR can even arrange finance that allows you to restore a classic Porsche, an increasingly popular package that meets the complex and changeable requirements of such an undertaking.
To find out more about any of these services, get in touch with one of our experienced and knowledgeable team members. We can walk you through the best finance options available to you and quickly and simply generate a quote, enabling you to realise your Porsche dream sooner than you might think.
Hire Purchase
We offer a traditional hire purchase contract that allows you to:
Pay for your Porsche in equal monthly instalments for a period of up 5 years
At the end of your fixed term contract you have the option to buy the vehicle outright
To reduce the monthly rate you can part-exchange another car against the cost of the new car, or pay a larger deposit, or even a combination of the two.
Lease Purchase
Lease purchase agreements, also known as hire purchase with balloon payment at the end is a great way to buy a Porsche on lower monthly payments.
Balloon payment up to 50% of your loan
At the end of your agreement you can refinance your balloon
Equity release
As an independent lender, JBR can also provide equity release, allowing you to borrow against the value of your existing car collection in order to add to it without dipping into your savings.
Credit Line Finance
If you're after a Porsche but have yet to decide which one, we can offer a credit line allowing you to move quickly and decisively when you've made up your mind or the right deal comes up.
Applying for Porsche Finance
The process of applying for finance with JBR for a classic or modern Porsche couldn't be simpler…

1. Get In Touch
The first thing you need to do is contact our team. A short discussion about you, the type of finance arrangement that will work best for you and the specific Porsche you're hoping to buy, will be enough for one of our advisers to generate a quote.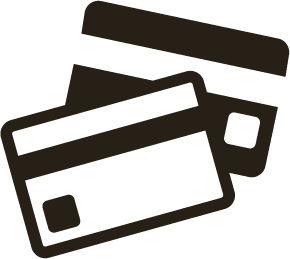 3. Pay Deposit
Once this has been approved, a process that normally takes no more than 24 hours, you simply pay a small deposit and sign the finance agreement.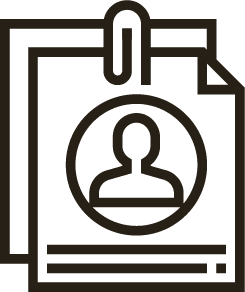 2. Submit Application
If you're happy to proceed, the next step is to submit the application, which you can do in minutes online. The finalised financial proposal will then be passed on to our underwriters. 4. Drive your dream car
And that's all you need to do. JBR Capital then pays the balance in full and you are free to drive away in the Porsche of your dreams. Too good to be true? Call us and find out.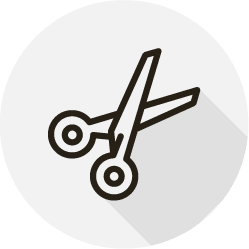 BESPOKE FINANCE
We take into account many more factors than other lenders do when assessing your loan application, including the car's true residual value and other assets you own.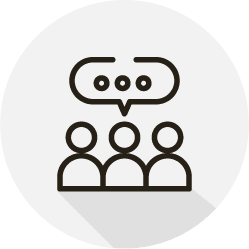 EXPERT KNOWLEDGE
We know our Porsche 911s from our 918s and keep up to date with market changes, so you can tap into our expert knwoledge at every stage of your journey with us.
Fast decision
We are a direct lender, so we can make quick decisions to ensure you don't miss out on financing the Porsche of your dreams.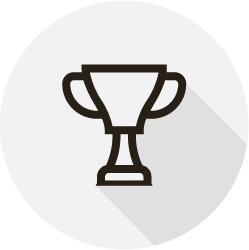 Competitive rates
Our monthly payments are often lower than other lenders and we can offer finance to clients who may be turned away by computer-driven checklists of other companies.
What types of Porsche models do you finance?
JBR Capital can provide finance for all current Porsche models and a wide range of classics. With our unique auction and restoration packages, we are also able to arrange finance on project cars which have an indeterminate final value.
Can I refinance my Porsche?
JBR is able to help you refinance an existing loan, potentially offering a simpler solution at a more competitive rate. Give one of our friendly team a call to discuss your options.
Is it better to lease, finance or buy a Porsche upfront?
This is entirely up to you. Many of our clients choose finance as it enables them to keep their capital liquid and accessible for other investments. Major manufacturers like Porsche are able to offer good lease arrangements on new cars, but as independent specialist, JBR is uniquely placed to offer highly competitive finance packages on classic and used cars.
What is the most expensive Porsche?
The most expensive Porsche currently on sale is the Panamera Turbo S E-Hybrid Executive, which retails in the UK with a starting price of £149,537.
How much deposit will I need to finance a Porsche?
Typically you will need to pay 10% of the car's present value, but the exact figure will depend on your financial situation and whether you are buying new or used. The more money you can put down as a deposit, the lower your monthly repayments will be.
How much is a Porsche on finance?
This will depend on a few factors, from the value of your car to the type of agreement you arrange and the size of your initial deposit. You can use our finance calculator to give you an idea of your monthly repayments, but for a tailored quote, which may be far more competitive, you have to speak to one of our team.
Can I finance a classic Porsche?
Absolutely. We specialise in prestige and performance cars of all ages. We can even arrange restoration finance for your existing classic Porsche, or for a car that you intend to buy.
What are your finance rates and APR when financing a Porsche?
Ours rates depend on a number of factors, including individual customer profiles and the age of car in question. Average APR is between 6.9% and 7.9%, however this is indicative, so best is to speak with one of our advisors to get a tailored quotation.
What is the cheapest Porsche?
What Porsche would prefer you to call the 'most affordable' model currently on sale is the 718 Cayman, which is available in the UK from £44,790 including VAT.
Can you finance a Taycan?
Yes, of course. The Taycan is available to order in the UK now, with delivers expected in January or February 2020. JBR can arrange a variety of different finance options on any of the three available models in the range.
I have bad credit; can I still finance a Porsche?
We understand that a less-than-perfect credit history is often down to circumstance beyond an individual's control, but because JBR is an independent lender, we are able to assess every client on a case-by-case basis and take in consideration assets that other lenders wouldn't.
Do you finance Approved Pre-Owned Porsche cars?
Yes. JBR Capital is able to arrange finance on approved used cars being sold through Porsche's dealer network, just as it can a private sale. Give us a call and you may find that we can create a more competitive package than you are offered on the forecourt.
Porsche - Representative Finance Examples:*
*Shown below are hire purchase with balloon finance examples, purely for indicative purposes. Please contact one of the team for a tailored quotation.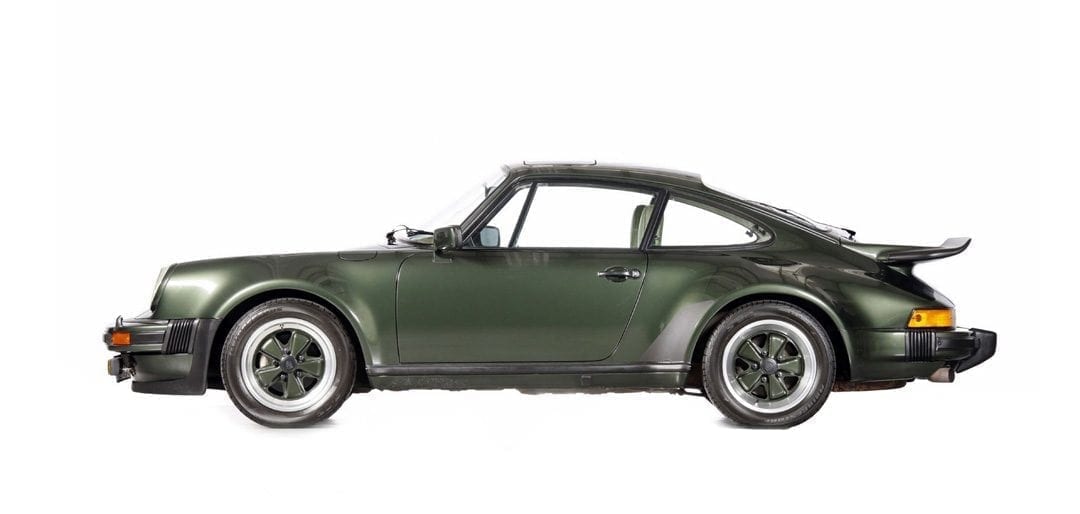 Year
1970
Value
£90,000
OUR FINANCE EXAMPLE
Deposit
£9,000
Total amount of credit
£81,000
Total charge for credit
£17,389.72
48 monthly payments
£1,099.89
Final balloon payment
£45,000
Total amount payable
£107,389.72
Fixed rate of interest per annum
6.46%
Duration of agreement
49 months
Representative APR
6.90%
Type of Interest
Fixed
Porsche Cayman

Year
2017
Value
£39,000
OUR FINANCE EXAMPLE
Deposit
£3,900
Total amount of credit
£35,100
Total charge for credit
£7,533.88
48 monthly payments of
£469.56
Final balloon payment
£19,500
Total amount payable
£46,533.88
Fixed rate of interest per annum
6.16%
Duration of agreement
49 months
Representative APR
6.90%
Type of Interest
Fixed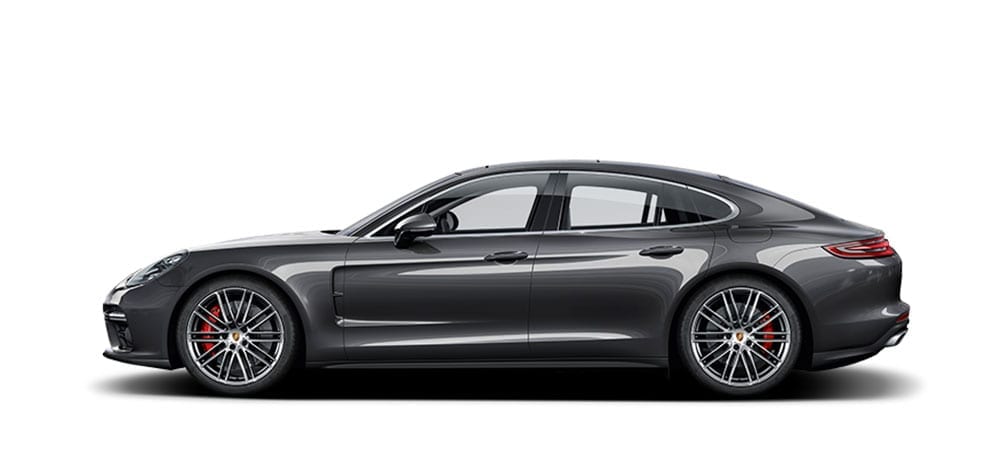 Porsche Panamera

Year
2017
Value
£70,990
OUR FINANCE EXAMPLE
Deposit
£7,099
Total amount of credit
£63,891
Total charge for credit
£13,716.12
48 monthly payments of
£864.94
Final balloon payment
£35,495
Total amount payable
£84,706.12
Fixed rate of interest per annum
6.40%
Duration of agreement
49 months
Representative APR
6.90%
Type of Interest
Fixed
WE KNOW THAT EVERY Porsche AND EVERY OWNER IS DIFFERENT.
Classic Porsche Models We Finance
CLASSIC PORSCHE
The origins of Porsche stretch back several decades before even the earliest of its cars, to when Professor Ferdinand Porsche was engineering solutions for early 20th Century European industry. Close collaborations with Volkswagen and Auto Union introduced Ferdinand's son Ferry to the automotive sphere as a young designer, and by the end of the Second World War, the 356 was half finished in his head.
Porsche's progress through the post-war motoring landscape was a gentle one, with the 356 in continuous production for 16 years until it was finally superseded by the 911. Once again, a superb initial idea evolved very gradually, being subtly refined from 1964 to 1989, when it was replaced by the 964 and 993. The essential Porsche DNA remained a consistent feature throughout; namely a rear-mounted air-cooled boxer engine, providing superb traction for those who mastered it, and large insurance claims for those who did not.
During this period, Porsche dabbled frequently with reinvention, including the highly praised if ultimately overlooked 'transaxle cars', the water-cooled, front engine 924, 944 and 968. It's most concerted effort at replacing the 911 arrived with the 928, a V8 grand tourer that put comfort and refinement to the fore. Despite being European Car of the Year in 1977 and staying in production until 1995, the 928 never caught the public imagination in the same way as the 911.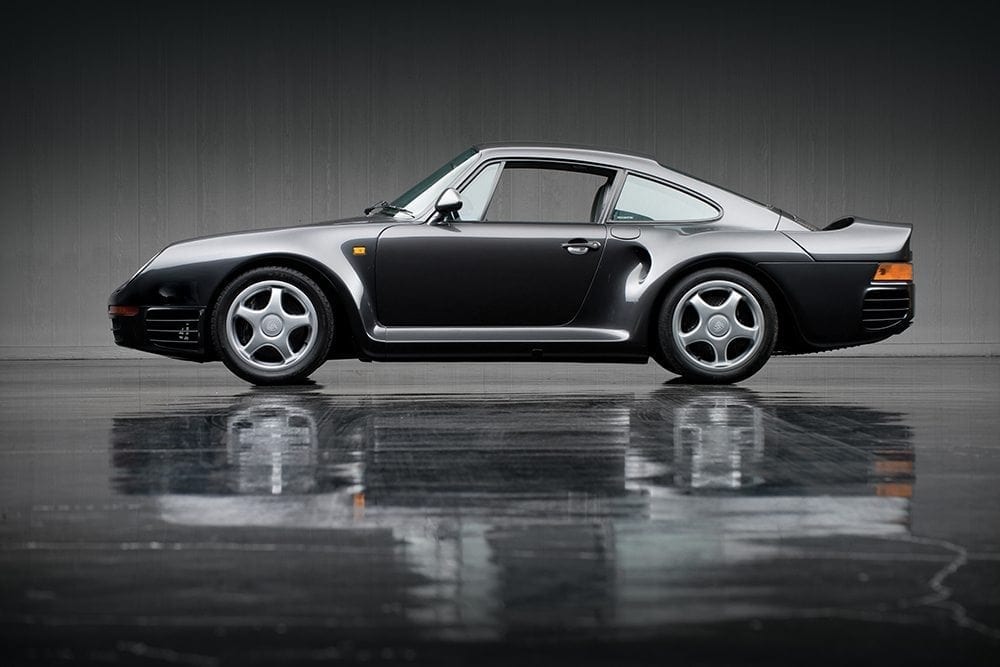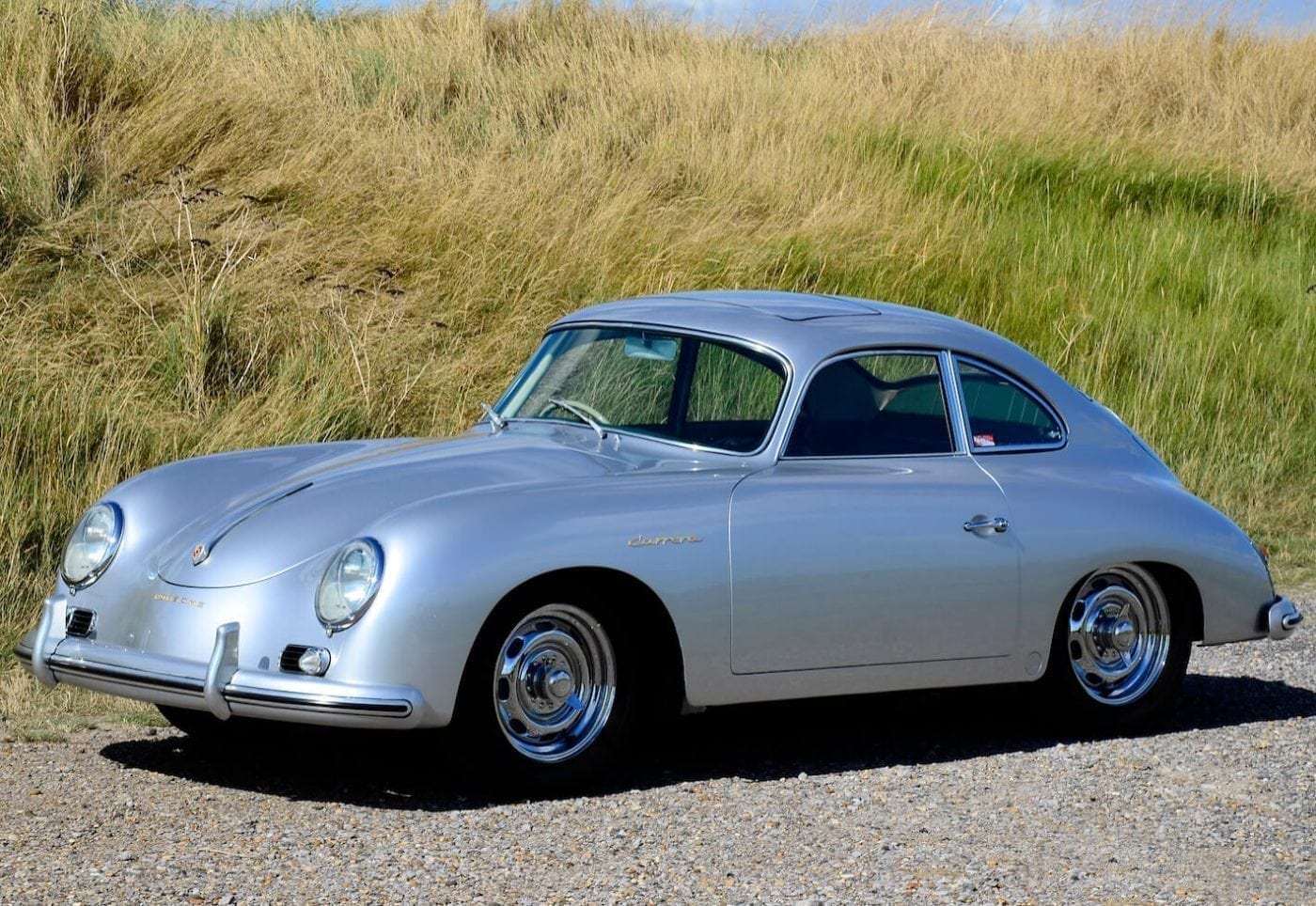 Modern Day Porsche Models We Finance
WHICH MODERN PORSCHE SHOULD YOU BUY?
The modern era began in earnest for Porsche in 1996 with the arrival of the Boxster. This more affordable, mid-engine roadster previewed the technology, styling and thinking of the imminent 911 replacement, the 996. New production processes and more efficient, water-cooled engines set out Porsche's stall for generations to come, with the 997, 991 and most recently the 992 evolving the 911 concept with increasingly complex drivetrain, suspension and safety systems.
But what separates Porsche's 'classic' and modern identities most distinctly is the success it has enjoyed in expanding beyond the original brief. The arrival of the first Cayenne SUV in 2002 broke the mould, allowing Porsche to broaden its palette and increase profitability significantly. The Panamera followed suit, growing the brand's global appeal alongside the now best-selling Macan.
But Porsche has not abandoned its roots by any means. The firm continues to invest heavily in motorsport and the creation of flagship performance cars such as the Carrera GT and 918 Spyder. Today, its GT department cannot meet demand for the highly coveted 911 GT3, GT2 RS and recently launched Cayman GT4, and performance cars continue to be the lynchpin around which Porsche's evolution pivots.
The next phase is, of course, electrification, with the new Taycan leading a vanguard of zero-emission performance and luxury models that will include the next generation of 718 and Macan.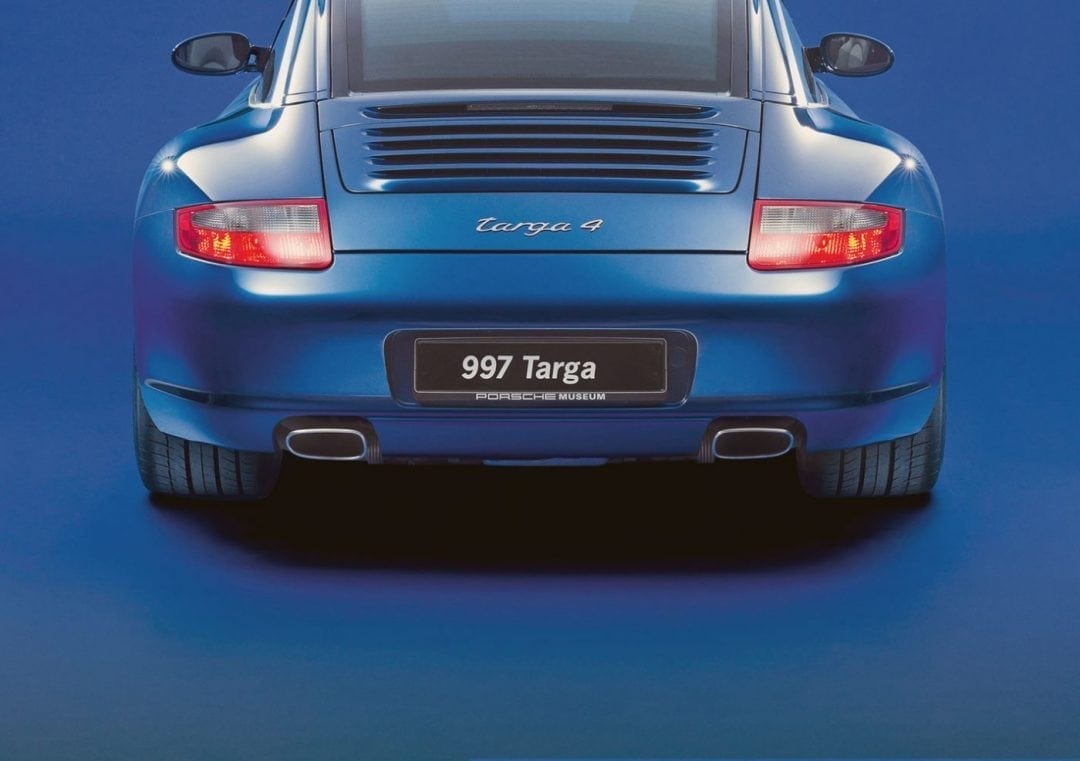 Porsche Guides and Resources