Ferrari Finance
Bespoke finance for your dream Ferrari
Thinking about financing a Ferrari Purchase? – the good news is that their resale values are currently great, and the market is booming. "[Ferraris are] the largest percentage of all marques that we finance at the moment," says JBR Capital CEO Darren Selig. "The market is very strong, and I'm pleased to say that we've helped several customers acquire the very top of the range recent models such as the LaFerrari and the Enzo. However, the Ferrari classics are holding their values extremely well too. Buying a good example of one of those would be a very sound investment." Even better news is that the more recent models like the 458 Italia, F430, 575, 599 and California are surprisingly practical for day-to-day use. If you're looking for Ferrari finance, talk to us. Our expert team can put together a bespoke, flexible finance package to suit your financial circumstances, your car, and your future needs.
BESPOKE FINANCE
We take into account many more factors than a high street lender, including the car's true residual value, other assets you own and your business situation.
EXPERT KNOWLEDGE
We know our Ferrari 458s from our F40s, so you can rest assured that you're dealing with the experts as we create a Ferrari finance solution tailored to you.
FAST DECISIONS
As a direct lender, we can make quick decisions to ensure you don't miss out on the Ferrari of your dreams.
Competitive rates
Our monthly payments are often lower than other lenders and we can offer finance to clients who may be turned away by computer-driven checklists of other companies.
Ferrari Finance Examples:*
*These examples have been kept anonymous to maintain the privacy of our HNWI clients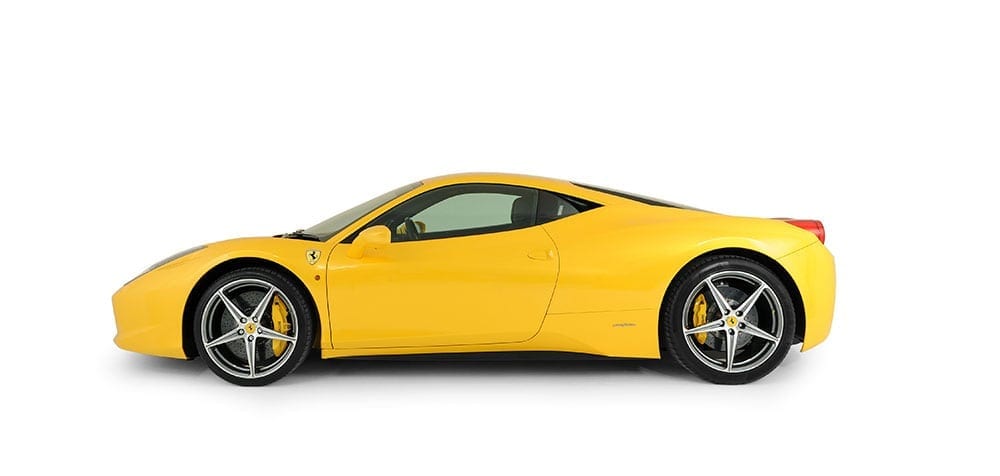 Ferrari 458 Italia
Year
2012
Value
£200,000
OUR FINANCE EXAMPLE
Deposit
£20,000
Total amount of credit
£180,000
Total charge for credit
£43,693
48 monthly payments of
£2,472
Final balloon payment
£105,000
Total amount payable
£244,238
Fixed rate of interest per annum
7.48%
Duration of agreement
49 months
Representative APR
7.9%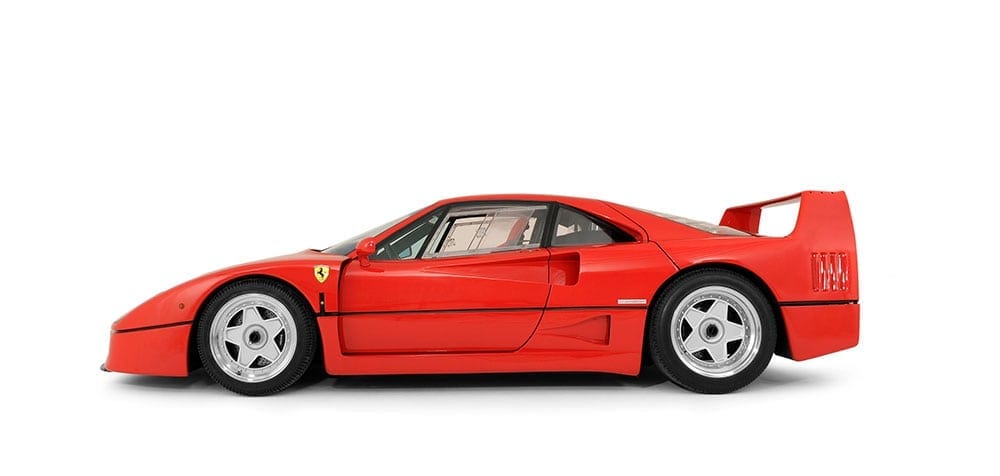 Ferrari F40
Year
1989
Value
£900,000
OUR FINANCE EXAMPLE
Deposit
£180,000
Total amount of credit
£720,000
Total charge for credit
£180,826
48 monthly payments of
£9,392
Final balloon payment
£450,000
Total amount payable
£1,081,371
Fixed rate of interest per annum
7.48%
Duration of agreement
49 months
Representative APR
7.9%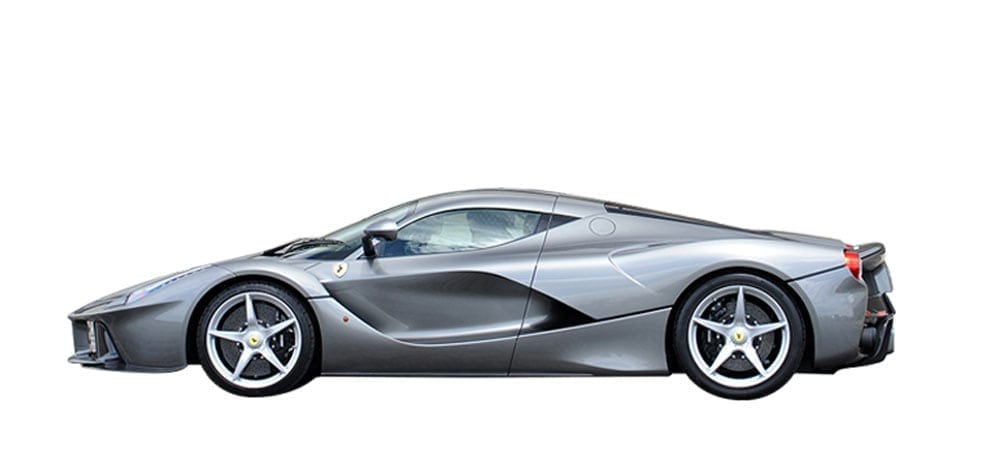 Ferrari LaFerrari
Year
2013
Value
£2,300,000
OUR FINANCE EXAMPLE
Deposit
£460,000
Total amount of credit
£1,840,000
Total charge for credit
£463,043
48 monthly payments of
£24,021
Final balloon payment
£1,150,000
Total amount payable
£2,763,588
Fixed rate of interest per annum
7.48%
Duration of agreement
49 months
Representative APR
7.9%