Classic car finance
Whatever the vintage, our flexible finance options mean that owning a classic car has never been more affordable or accessible
CLASSIC CAR FINANCE TO SUIT YOU
Once you've chosen your vehicle we can talk you through your options and create a tailored finance package perfectly suited to your car and your personal circumstances.
Classic car finance expertise: Because we're a direct lender, not a broker, we assess every car we finance individually.
Custom-built finance: We offer flexible and competitive finance that puts you in control.
Quick decision: Most of our customers get the go-ahead on their finance within a week.
Turn your dream of owning a classic car into reality
Driving a classic car, with its own unique blend of charm and sophistication, is an experience like no other.
We understand that classic cars come with their quirks but nothing beats their charm or nostalgic appeal.
If you're ready to drive home a piece of automotive history, your next move should be to talk to us about a classic car loan.  Call us on 020 3355 0035.
Top Classic Marques We Finance
Finance Options from JBR Capital
Top Classic Models we Finance
BESPOKE FINANCE
Finance personally designed to suit you and your vehicle
EXPERT KNOWLEDGE
We specialise in high-end vehicles. That's our only focus
PERSONAL SERVICE
Face-to-face conversations, decisions made by humans
Competitive rates
Fast results, with the ability to achieve low monthly repayments
2
Speak directly with our classic car finance experts
3
We will send you a quote tailored to your needs
4
Once agreed the proposal will be submitted
5
Applications submitted to our underwriters
6
Finance approved. Drive your dream car.
Expert, independent and secure
We are happy to lend anything from £25,000 to £3m, and to date we have loaned over £206m. We pride ourselves on personal service, which means that we don't just punch numbers into a computer and wait for an answer – we talk to you, use our expert knowledge to assess you and your vehicle, and arrange a finance package to suit your needs.
As a result, we have received numerous awards and nominations, including the Auto Finance Awards, Motor Finance Awards and Car Finance Awards.
Backed by Cabot Square Capital, our management team has decades of combined experience in the worlds of automotive finance and financial services. We are full members of the Finance & Leasing Association and abide by its FLA Lending Code on trading fairly and responsibly. We are also authorised and regulated by the Financial Conduct Authority.
Contact us to learn more about our fast, flexible classic car finance
Interested in hearing about our affordable finance options for classic cars? Just give us your details and we'll be in touch.
When does a car become a classic?
The definition of a 'classic' has traditionally been a rolling date, currently pre-1977. However, with many 'modern classics' proving very popular, some cars of historic merit pre-2000 could arguably fall into this category.
Can I get a loan for a classic car?
We're experts in classic cars and can tailor a loan to suit your needs. Unlike most lenders, we are able to provide loans for classic cars, so get in touch today to speak to one of our experts.
Are classic cars a good investment?
Classic cars can offer excellent potential as investments. According to the Knight Frank Wealth Report, classic cars offer are second only to investment-grade wine in terms of return, yielding an average of 9% return last year and 457% over 10 years.
How does classic car finance differ from leasing?
When you lease a car, you make monthly payments but the vehicle is returned to the finance provider at the end of the lease. With our finance options, you own the vehicle at the end of the agreement.
What's my classic car worth?
Classifieds offer a (very) rough guide to the value of classic car models, however if you are looking to finance your classic car, we can assist with the valuation.
Can I refinance my existing classic car?
If you own a classic car valued at more than £75,000, we can refinance existing agreements with other lenders. This could enable you to benefit from more competitive monthly payments and take advantage in any increase in the car's value. Find out more about how to refinance your current vehicle.
Can I release equity from my classic car?
If your car is valued at more than £75,000, you can release the equity tied up in the vehicle. Many clients have taken advantage of equity release as a means of repatriating capital. Visit our equity release page for more information.
Can I arrange finance for more than one car?
Yes – we have financed multiple car purchases for many clients. We look to build long-standing relationships with our clients and we'll be happy to assess your requirements.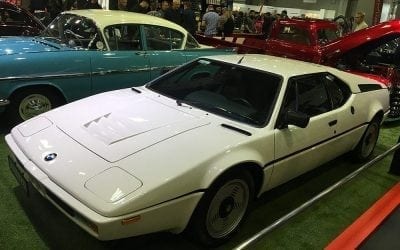 The NEC played host to the Classic Motor Show last weekend, as an enormous range of classic cars were gathered for enthusiasts, owners and collectors alike. Check out our gallery to see some of our favourites from the show…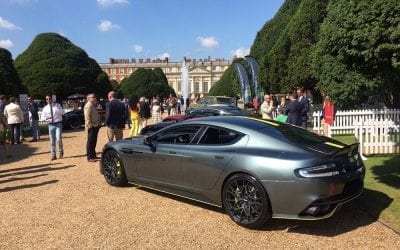 The calendar for classic car shows seems busier every year, but there are two events that are particular highlights: Salon Privé and the Concours of Elegance at Hampton Court Palace.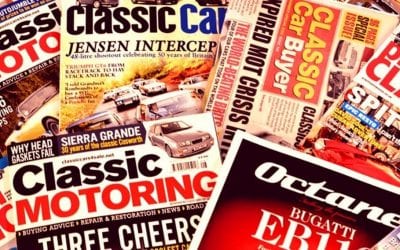 Whether a Fiat 500 or Ferrari 500 Superfast, most of us have hankered after a classic car – but how do you turn that dream into a reality? We've put together a handy guide on how to buy your very own classic car, whether buying privately, from a dealer or at auction.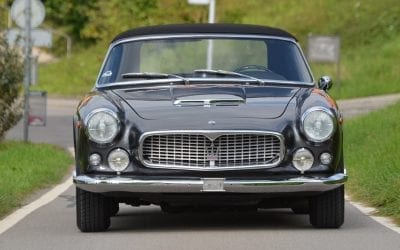 Twenty years ago, in December 1996, Brooks auctioned a nice original Maserati 3500 GT Spider for £29,000. In February 2015 Artcurial sold one in similar condition for £620,000. Nevertheless, this model seems relatively inexpensive. Why, you may ask, is the Maserati 3500 GT/GTI Spider such an interesting car?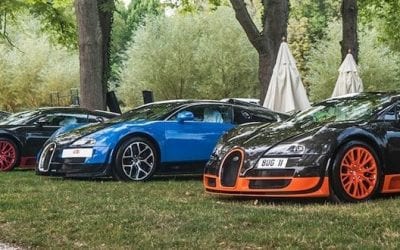 Following our round-up of 2017's classic and supercar events in the UK, here as promised is our pick of the best similar happenings abroad.