TAILORED SPORTS CAR FINANCE
Bespoke finance for your dream Sports Car
Sports car driving is ridiculously fun. The blend of high performance, beauty and sheer exclusivity gets your veins pumping like not much else. Did you know that with our bespoke sports car finance options, owning that sports car could be far more affordable than you think. There's nothing to beat the sheer thrill of getting behind the wheel of a Ferrari, McLaren or any other sports car you desire. If you've chosen the perfect sports car for you, chat to JBR 020 3355 0035. We can talk you through your options and create a bespoke finance package.
BESPOKE FINANCE
Every sports car is unique, we offer highly personalised, custom-built finance solutions to suit you, your financial needs and your supercar.
Sports car finance expertise
We understand what it's like to fall in love with the supercar of your dreams, and we'll deliver the best sports car finance solution to put you in the driver's seat.
Quick decision
Thanks to our expertise in sports car finance our team will deliver the ideal sports car finance package for you, quickly and effectively. Most of our customers get the go-ahead on their sports car finance within a week.
Competitive rates
Our credit analyst team approaches finance enquiry individually, never through computer-driven algorithms, so we can often offer better monthly rates for your finance, and competitive finance offers even to clients who might have been turned away elsewhere.
Tailored Finance for all luxury, classic & high performance cars
Sports Car Finance Examples:*
*These examples have been kept anonymous to maintain the privacy of our HNWI clients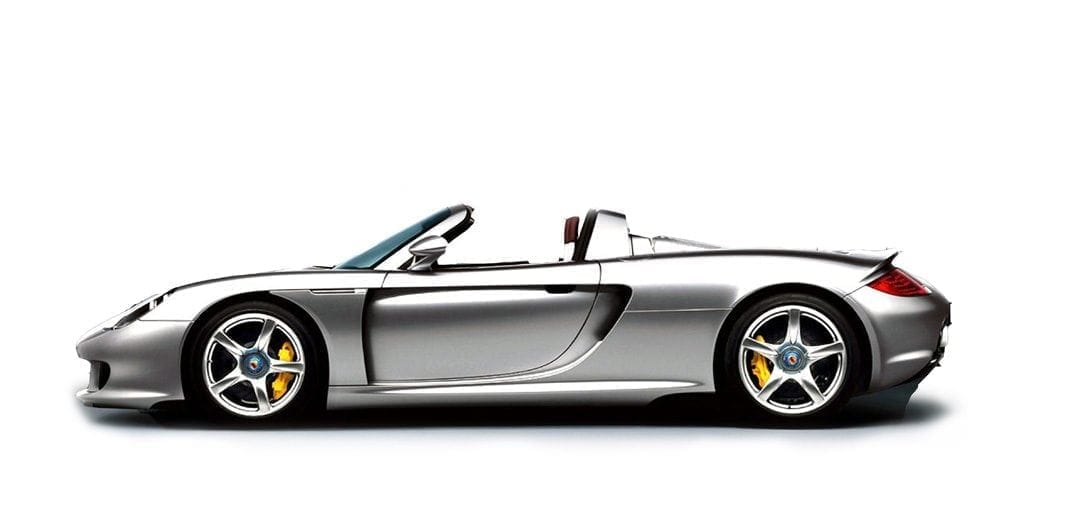 Porsche Carrera GT
Year
2005
Value
£550,000
OUR FINANCE EXAMPLE
Deposit
£82,500
Total amount of credit
£467,500
Total charge for credit
£114,767
48 monthly payments of
£6,401
Final balloon payment
£275,000
Total amount payable
£665,312
Fixed rate of interest per annum
7.48%
Duration of agreement
49 months
Representative APR
7.9%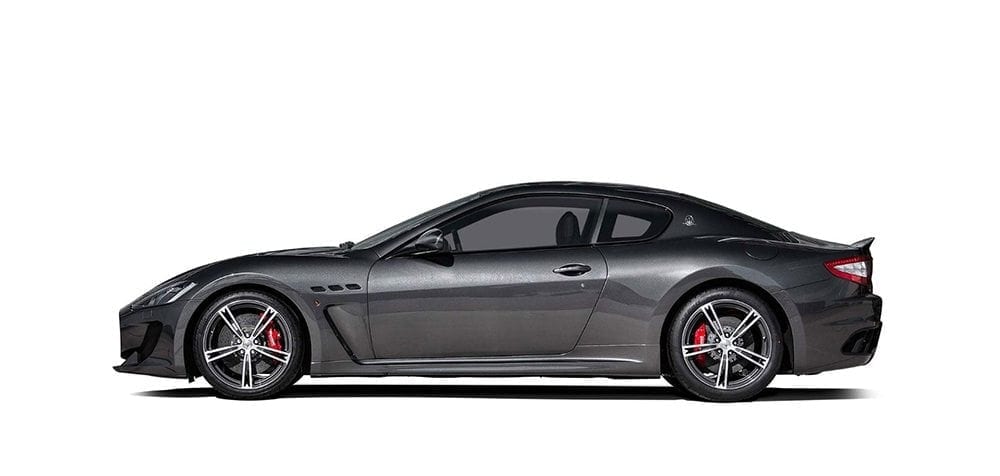 Maserati Granturismo
Year
2017
Value
£94,770
OUR FINANCE EXAMPLE
Deposit
£9,477
Total amount of credit
£85,293
Total charge for credit
£20,388
48 monthly payments of
£1,165
Final balloon payment
£49,754
Total amount payable
£115,703
Fixed rate of interest per annum
7.48%
Duration of agreement
49 months
Representative APR
7.9%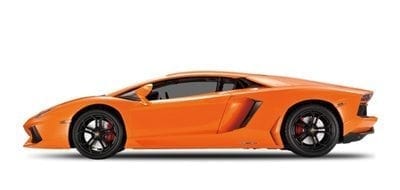 Lamborghini Aventador
Year
2017
Value
£300,000
OUR FINANCE EXAMPLE
Deposit
£45,000
Total amount of credit
£255,000
Total charge for credit
£62,326
48 monthly payments of
£3,485
Final balloon payment
£150,000
Total amount payable
£362,871
Fixed rate of interest per annum
7.48%
Duration of agreement
49 months
Representative APR
7.9%
Expert, independent and secure
We are happy to lend anything from £25,000 to £10m+, and to date we have loaned over £270M. We pride ourselves on personal service, which means that we don't just punch numbers into a computer and wait for an answer – we talk to you, use our expert knowledge to assess you and your vehicle, and arrange a finance package to suit your needs.
As a result, we have received numerous awards and nominations, including the Auto Finance Awards, Motor Finance Awards and Car Finance Awards.
Backed by Cabot Square Capital, our management team has decades of combined experience in the worlds of automotive finance and financial services. We are full members of the Finance & Leasing Association and abide by its FLA Lending Code on trading fairly and responsibly. We are also authorised and regulated by the Financial Conduct Authority.
Get in touch for fast, flexible finance tailored to your needs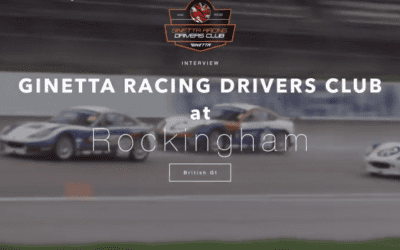 We caught up with our friends at Ginetta to find out more about the Ginetta Racing Drivers Club (GRDC) – a racing programme designed for newcomers to motorsport. We joined them at Rockingham for the British GT event, which saw the first GRDC race of the season, as well as more experienced drivers in the GT5 Challenge.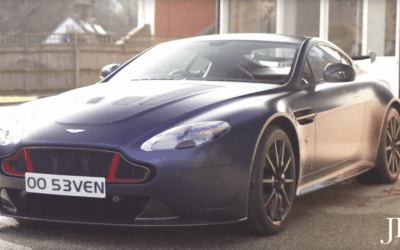 Following our recent test drive of the GT8, we were lucky enough to get our hands on an Aston Martin V12 Vantage Red Bull Edition. JBR Capital's Martin Kennington took the car for a spin around Henley and found it be something rather special indeed.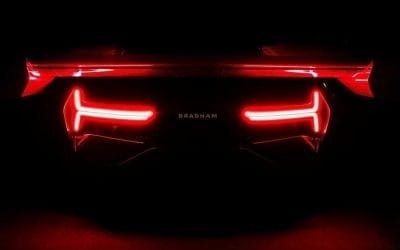 JBR Capital is delighted to be the official finance partner for the Brabham BT62, and we have five build slots reserved number onely for our clients.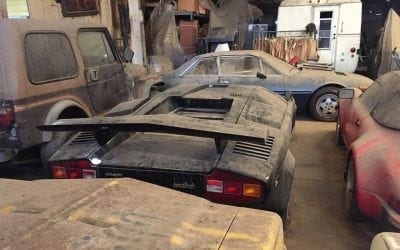 A while back we spoke to a number of classic car dealers and experts about their 'classic finds' – dusty and forgotten old cars that had been languishing unloved for years. Their stories made for interesting reading, so having allowed suitable time to pass we've unearthed a few more.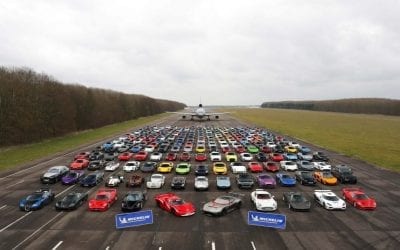 This Saturday (March 24th) we were lucky enough to join 300 supercars at Bruntingthorpe Proving Ground for SuperCar Driver's season-opening event, the 'secret meet.'
How much deposit will I need?
Usually 10-20% of the cost of the vehicle. The exact sum will depend on your financial situation and whether you are buying a new or used car. However, there are a few agreements that do not require any deposit, whereas others may ask for up to 30 per cent to qualify for a low interest rate. Of course, the more money you can put down as a deposit the less you'll have to borrow and therefore the lower your monthly repayments will be.
I have bad credit; can I still get sports car finance?
The short answer is: Quite possibly. We take a holistic approach to credit underwriting and assess each application on its own merits. There are often very valid reasons why someone has a less than perfect credit history, and we always take into account each individual's circumstances. If you'd like to discuss this, we'd be delighted to explain further.
Can I settle the agreement early?
Yes, but charges will usually apply – these are explained in the terms and conditions of your agreement. Please call us for further information.
Can I reduce my monthly payment?
You can reduce your monthly repayments by putting down a larger deposit at the start of a finance agreement, or deferring a lump sum (also known as a balloon payment) until the end of the agreement, which can be a useful option in some circumstances. Call us to discuss your options and we can explain more.
What interest rate will I be charged?
Can I arrange finance for more than one car?
Yes – we have financed multiple car purchases for many clients. We look to build long-standing relationships with our clients and we'll be happy to assess your requirements.