Making your perfect car possible
Tailored finance for luxury, classic & high performance cars
BESPOKE
Finance personally designed to suit you and your vehicle
EXPERT
We specialise in high-end vehicles. That's our only focus
PERSONAL
Face-to-face conversations, decisions made by humans
Competitive
Fast results, with the ability to achieve low monthly repayments
'JBR Capital carefully looked at my finance package and structured a compelling offer tailored to my requirements. Many thanks.'
Chris Niarchos
'I have been very pleased with JBR's in-depth knowledge of valuations and residuals in a fast-moving market. They are real experts and can get finance arranged very quickly too.'
Jonathan Franklin
'JBR Capital is our finance partner of choice. Their in-depth understanding of high-end cars and the needs of our high net worth customers makes their service unique.'
Carl Hartley
Customers
We arrange a simple, quick and flexible finance package to suit your circumstances and needs perfectly
Brokers
We offer expert advice and a holistic approach to credit scoring, invaluable for unusual or complex client cases
Dealers
We know speed is vital for getting deals done. Thanks to our experience and flexibility, we meet the tightest deadlines
From the Blog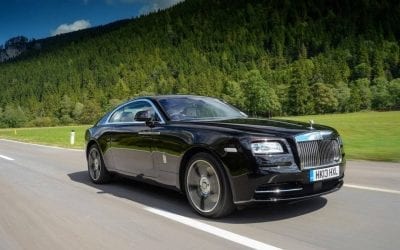 Owners of supercars and classics are often in need of a more practical car, and there are some fast, luxurious and highly desirable grand tourer prestige cars out there. We recently took the stunning Rolls-Royce Wraith for a spin.
read more
Expert, independent and secure
We are happy to lend anything from £25,000 to £3m, and to date we have loaned over £125m. Backed by Cabot Square Capital, the specialist financial services private equity investor, our management team has decades of combined experience in the worlds of automotive finance and financial services.
We pride ourselves on personal service. Which means that we don't just punch numbers into a computer and wait for an answer – we talk to you, use our expert knowledge to assess you and your vehicle, and arrange a finance package that is exactly what you need.
We are full members of the Finance & Leasing Association and abide by its Business Finance Code on trading fairly and responsibly. We are also regulated by the Financial Conduct Authority.

Get in touch today to find out how we can help you drive the car of your dreams. With fast, flexible finance and a highly personal approach, we are the Ferrari of financiers