Auction finance
Arranging pre-approved auction finance with us will give you every chance of success
Bidding at a car auction can be stressful, but not if you've already secured your finance through us. We can talk you through your options in advance and create a flexible and highly competitive finance package that puts you in control.
We're a direct lender, not a broker, so we assess every car we finance individually. And if time is of the essence, we'll give you a quick decision and pre-approve funds, making them immediately available once your bid is successful. Get head of your rival bidders by calling us now on 020 3355 0035.
Equity release: we can offer equity release against your existing vehicles, releasing tied-up funds that will enable you to make another purchase or upgrade. See how equity release can work for you.
Refinance: if you have existing finance agreements we can take them over and arrange bespoke terms to fit your exact circumstances. Find out more about how to refinance your current vehicle.
Quick decision: most of our customers get the go-ahead on their finance within a week.
Bespoke finance for auction winners
Whatever type of car you're looking for, if you're interested in bidding at auction, your next move should be to talk to us for a personal quote.
BESPOKE FINANCE
Finance personally designed to suit you and your vehicle
EXPERT KNOWLEDGE
We specialise in high-end vehicles. That's our only focus
PERSONAL SERVICE
Face-to-face conversations, decisions made by humans
COMPETITIVE RATES
Fast results, with the ability to achieve low monthly repayments
'When this car came up at auction I knew I had to bid on it. JBR were able to assess the car's value and offer me the finance to win it.'
A classic Aston Martin buyer
'These cars rarely come up for sale, so I knew I had to bid at auction. JBR Capital made the process of financing my bid easy and very fast.'
A Bugatti Veyron owner
Expert, independent and secure
We are happy to lend anything from £25,000 to £3m, and to date we have loaned over £175m. We pride ourselves on personal service, which means that we don't just punch numbers into a computer and wait for an answer – we talk to you, use our expert knowledge to assess you and your vehicle, and arrange a finance package to suit your needs.
As a result, we have received numerous awards and nominations, including the Auto Finance Awards, Motor Finance Awards and Car Finance Awards.
Backed by Cabot Square Capital, our management team has decades of combined experience in the worlds of automotive finance and financial services. We are full members of the Finance & Leasing Association and abide by its Business Finance Code on trading fairly and responsibly. We are also regulated by the Financial Conduct Authority.

Contact us to learn more about our fast, flexible auction finance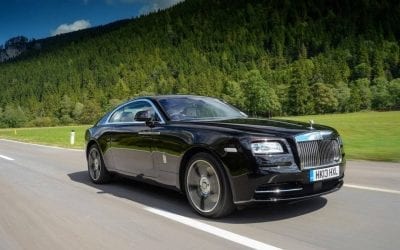 Owners of supercars and classics are often in need of a more practical car, and there are some fast, luxurious and highly desirable grand tourer prestige cars out there. We recently took the stunning Rolls-Royce Wraith for a spin.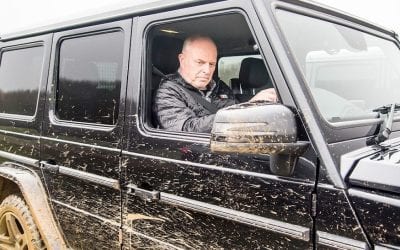 In the UK it's generally thought that if you need a large and luxurious SUV that's as capable on a muddy moorland track as it is in the badlands of Belgravia, then the preferred choice would likely be a Range Rover. Or possibly a Toyota Landcruiser…
As Jeremy Clarkson and The Grand Tour team hit the track to give their views on the Holy Trinity, we take a closer look at these hybrid hypercars with insight from two collectors who own all three.