We sat down with James Hanrahan from Cosdel UK to discuss high value vehicle transportation. James, joined Cosdel UK back in 2014, as a natural step forward in his long career in logistics. Having previously worked in the live event industry, he handled logistics for some of the biggest music acts around, as well as events like the London 2012 Olympics. When Cosdel opened their office in UK, it seemed like the perfect chance for James to combine his passion for cars with his job, so he joined the company, where he now runs the airfreight operation and deals with all cars that we are flying in or out of the country from start to finish.
1. Tell us more about Cosdel. What do you specialise in?
We specialise in the international shipping and transportation of Classic and Collector cars at the very top end of the car world. We also handle race cars and supercars as they all require the same careful expert handling.
2. How did the business came along?
Cosdel began in San Francisco in 1960 when two entrepreneurs working for Consolidated Foods out of Chicago travelled to the West Coast to open a freight forwarding business to handle their former employers shipments. In those days, before we had shipping containers, train cars would be shunted alongside the break-bulk vessel and everything was loaded into the holds by ships tackle. Cosmo Antista and Delmar Potter (AKA Cos and Del) spent a lot of time counting sacks and pallets being loaded on board, and making sure there were no short shipments due to pilfering. It was hard physical work compared to what Freight Forwarders do today!

In 1980 Martin Button joined Cosmo, and being a sports car enthusiast, started shipping classic cars for local dealers. Our first ever car client was Fantasy Junction, then in Berkeley, California. Two Ferraris to Switzerland.

Since those early days, Cosdel has grown into the world's premier shipper of Classic and Collector cars.
3. Who's your customer? What are some instances when vehicles owners should consider your services?
Our customers range from Auction Houses, Museums, Concours organisers, Tour organisers, dealers and owners, so in effect from all parties within the field.

The services we offer include international shipping by air, ocean and road, car storage including bonded customs facilities, secure auto exchange and transit insurance.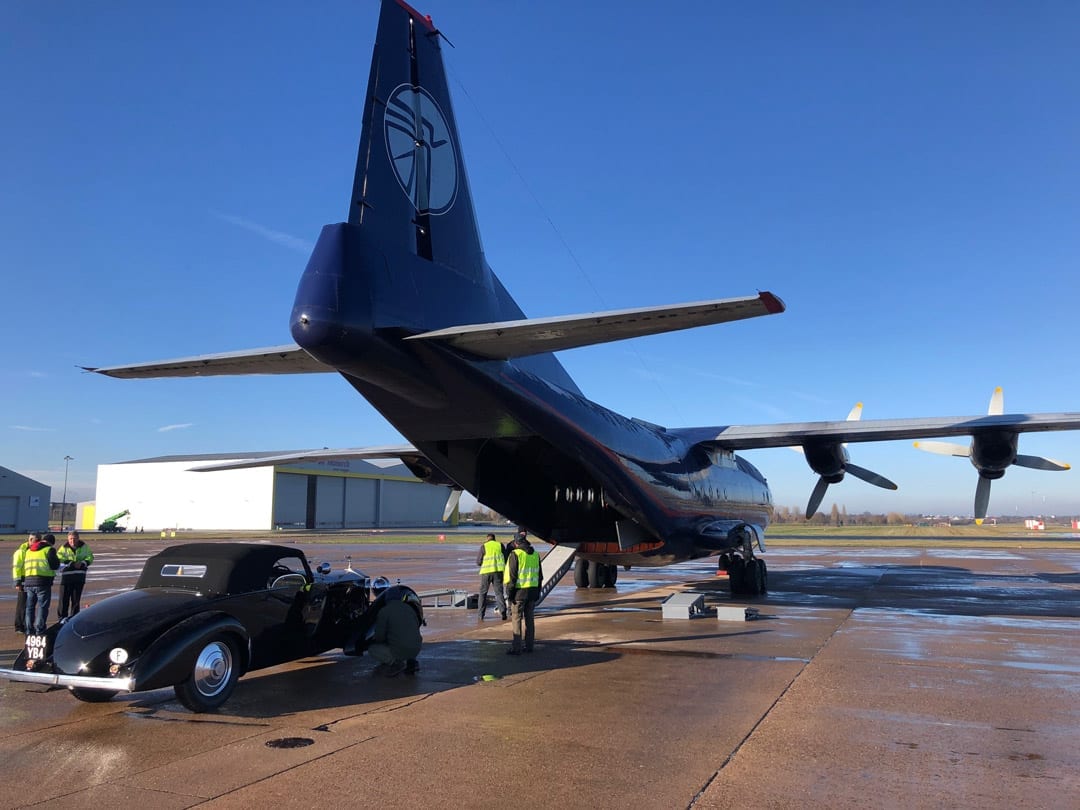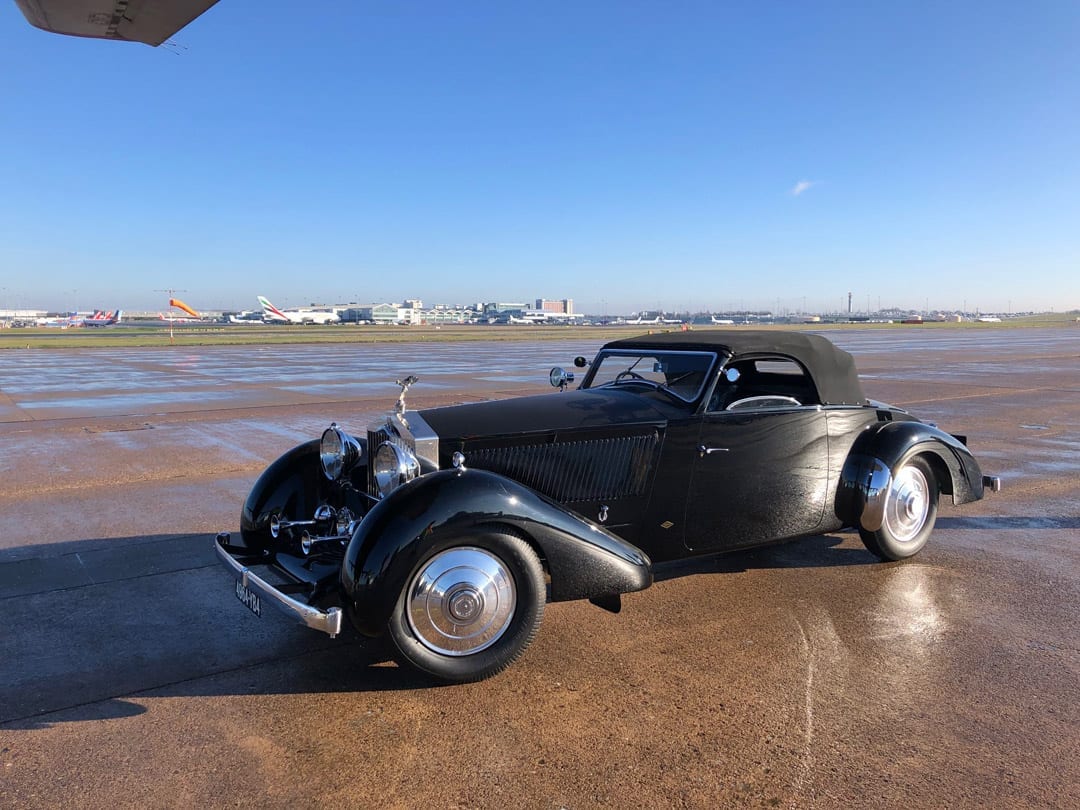 4. In a nutshell, what are the stages of shipping a high-value vehicle across the world?
The first decision is whether to ship by air or ocean. There are advantages and disadvantages to both these methods. Ocean Freight costs less and takes longer while Air Freight is much quicker but costs more.

Once the decision has been made, we then have to ensure the correct paperwork is in place for shipping and customs. Export licences, Bill of sale, Titles, Power of attorney etc. We work closely with our clients to make sure they understand what is required and have everything in place before we ship the car.
5. What are the best shipping methods for a classic car? Air / Ocean / Consolidate vehicle shipping / Sole container shipping / Roll-on roll-off way to transport vehicles?
All methods have advantages and disadvantages, normally being time versus cost. In some instances, there are limited choices as some forms of transport don't go to the destination you require.

We only load 20ft and 40ft containers with 1 or 2 cars inside respectively. If there is another car to go to the same destination as yours, we will consolidate into a 40ft container which reduces costs for the clients.

We only offer Ro-Ro services if the client really wants to go that route, but prefer not to use that form of transport as we have no control over the vehicle being driven to the vessel and secured inside it. 
6. How to choose a vehicle transporter? What to be aware of?
We recommend checking the haulage company has relevant insurance in place, and always carry out vehicle condition reports when collecting and delivering your car. We only have a limited number of partners for road transport whom we know and trust and we only use covered vehicle transport.
7. What about costs? Is any advice you can give to vehicle owners on how to cut on costs?
The best way to cut costs is to share a container. This is obviously dependant on time scales and if there is another car to travel to the same destination at the same time as yours.

If time is against you and Air Freight is the only option, we will work out the most cost-effective routing for your car to take while still getting it there on time.
8. How should owners prepare their cars for transport?
This differs for different parts of the world, but in general make sure the car has under ¼ tank of fuel and isolate the battery if travelling by ocean.

If travelling to Australia you will require a declaration from either the manufacturer or a recognised entity to confirm no asbestos is in the cars manufacture or remains in the car today.  For New Zealand and Canada cleaning of the underside is always required.

We guide owners depending on what destination their car will be going to.
9. What documents are necessary to make arrangements?
This is dependent on the reason the car is being shipped.

If the car has been sold, a Bill Of Sale will be required. Depending on the country an original copy of the title may also be needed.

If the car is being sent to be used by the owner for personal use, a carnet du passage or a temporary export statement will be needed.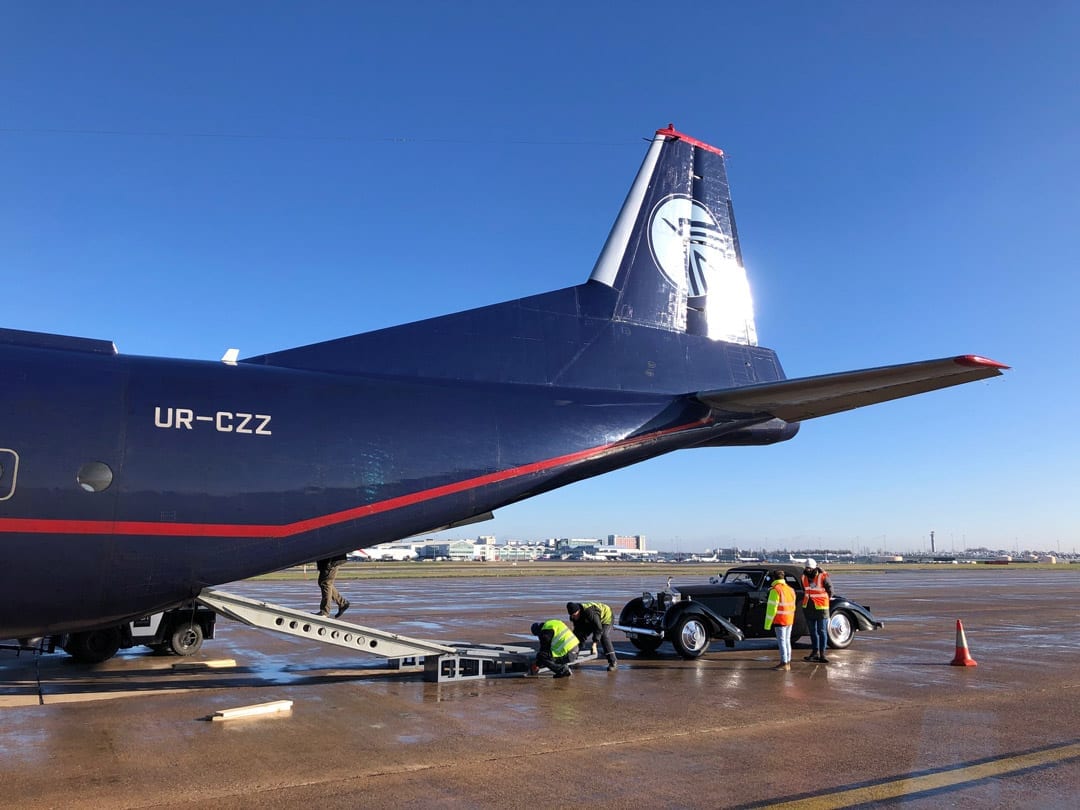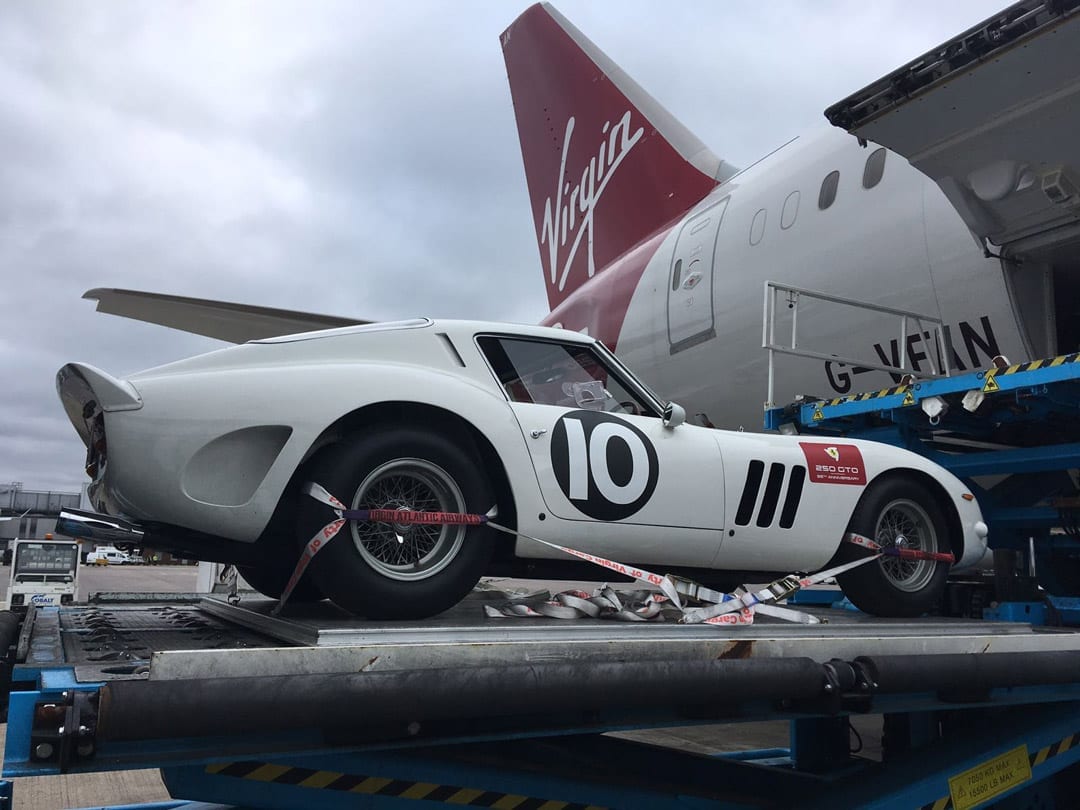 10. What was the most expensive car you transported?
We shipped a consignment of 10 Ferrari 250GTO's to a tour in Italy a couple of years ago, with the values of these cars being around $50 million each.
11. What was one of the most challenging requests you had to deal with?
A client wanted to have his 1930's Rolls Royce flown direct from the UK to North Africa. As there were no scheduled flights directly out of the UK, we chartered an aircraft. It's not everyday you see a Rolls Royce being winched into the back of an Antonov!
13. Any advice for customers which are buying cars from private, international sellers?
Make sure you have the car checked out first, even if that depends on you going to see the car yourself or getting an expert to do it for you. Also check the paperwork and particularly ownership docs are in place.

We also offer a Secure Auto Exchange service. This is a service that we provide to facilitate an arrangement made between the buyer and seller of a car who don't know one another. Basically, we ensure that the car and the funds are never in the same hands. The buyer sends funds into our third-party bank account. When the car is either collected by our trucker (or in our local warehouse), and the car is verified to be as described in the sale agreement, then the buyer instructs us to transfer the funds to the seller. The car cannot be shipped until both the buyer and seller are satisfied that the terms of the sale have been met.
14. Now, let's just talk a bit about cars in general…..If you could buy any car, what would it be?
For me the ultimate driving machine is an Alfa Romeo 2300 8C . But if I were to pick a new car, it would probably be the Koenigsegg Jesko or Pagani Huayra
15. Best scenic drive and in which car?
The west coast of the United States has some amazing scenery. Beautiful cliff edge roads thousands of feet above the Pacific Ocean below. Towering old growth Redwoods, some of which you can drive through!

Which car? It must be open for sure!! My 8C Alfa would be perfect!
16. Best car event you recommend attending?
The Pebble Beach Concours week in August is about as good as it gets for car enthusiasts. Multiple auctions and car shows, culminating in the Grand Dame of them all The Pebble Beach Concours d'Elegance. Over 1,000 cars apply to be part of the 200 car field on display there. It truly is the creme de la creme of car events.

We are handling over 40 cars this year for PBC international entrants – and nearly 90 cars total for various events during Monterey Car Week.