Revealing the True Worth of 2016's Limited Edition Super Cars
The major sports and supercar manufacturers have treated us with a veritable feast of special limited-edition variants over the past 12 months. These cars are not only stunning but are also becoming instant classics and attracting a significant premium as soon as they have been delivered.
Here we review five limited-edition models and give you some insight on the premiums over list price these cars are attracting.
Aston Martin Vanquish Zagato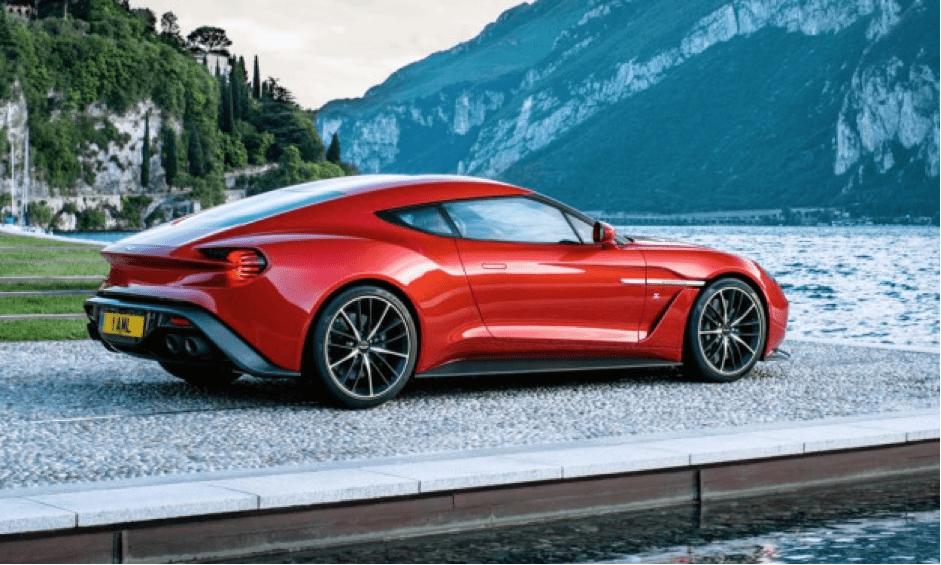 The Vanquish Zagato, with a production run limited to 99 cars, is the fifth car to emerge from a collaboration that stretches back over five decades that has produced such classics as the DB4 GT Zagato racing car of 1960 – now valued at over £10 million – and the audaciously-styled V8 Vantage Zagato. Using a highly tuned version of Aston Martin's renowned V12, the Vanquish Zagato generates close to 600bhp and sprints to 60mph in 3.5 seconds. Against the other cars reviewed here the Zagato probably wouldn't win a track race, but it would get the most admiring glances when you pull up at the Hotel de Paris in Monte Carlo.
No prices have been announced yet, but expect the Vanquish Zagato to cost in the region £500,000. Whilst none of these Zagatos have changed hands yet, given the strength of the market, the limited numbers and the strong increase in One-77 values recently, we expect you would need at least £600,000 to secure one.
Another option would be the gorgeous Aston Martin V12 Zagato launched at Villa D'Este in 2011. Production was limited to 150 and the V12 was priced at £396,000. These are now currently worth around £500,000.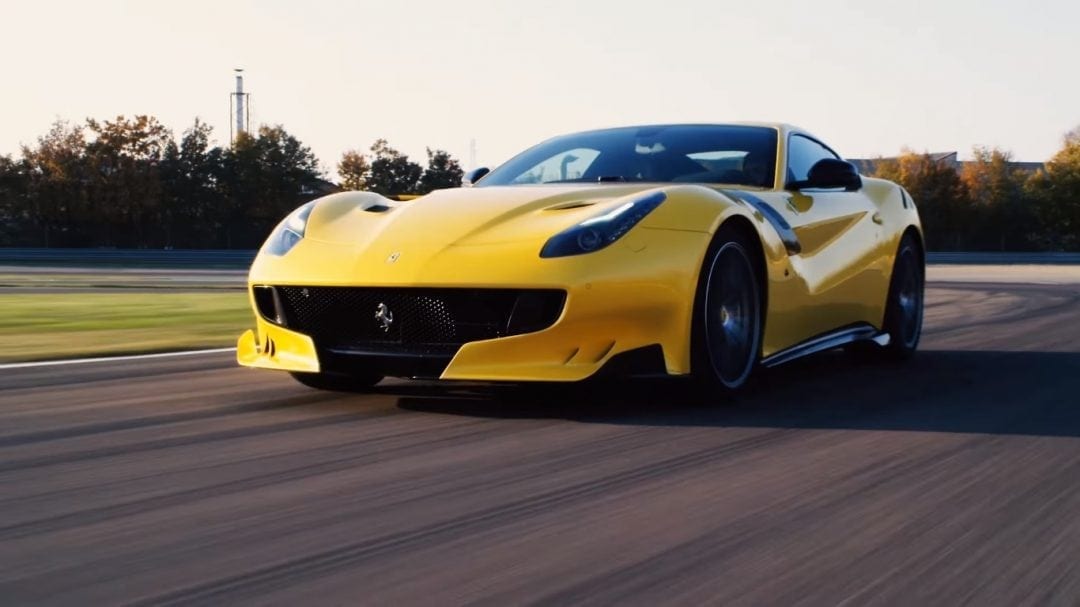 Limited to a run of 799 cars, the F12tdf pays homage to the Tour de France, the legendary endurance road race that Ferrari dominated in the 1950s and '60s. The F12tdf's phenomenal performance – 0 to 200km/h in under 8 seconds – is driven by a 769bhp naturally-aspirated V12 combined with the shedding of 110kg over the regular F12. The F12tdf introduces 4-wheel steering, but it's also a car that has developed a reputation as being a challenging drive for those looking to get the absolute maximum out of it. Sounds exactly as it should be!
The list price of the Tdf was £339,000, so let's say £370,000 with options. The market price is now £850,000 for a left hooker and £1,050,000 for RHD.
A more "affordable" alternative and highly desirable option would be a 458 Speciale Aperta, the last and best naturally aspirated V8 mid-engined supercar from Ferrari. The 499 lucky individuals high enough up Ferrari's VIP list paid £250,000 new. They are now worth £550,000.
> See Ferrari finance examples here. 
Lamborghini Aventador Roadster SV
Following in the footsteps of other legendary SV variants including the Miura P400SV, Lamborghini recently launched the Lamborghini Aventador SuperVeloce Roadster. The Aventador SV is like the regular Aventador on steroids – the ultimate macho expression of power. With 740bhp, 4-wheel drive and weighing under 1,600kg, the hardtop version has lapped the Nürburgring's Nordschleife circuit just two seconds slower than a Porsche 918, so at a third of the current market price that sounds like a bargain! An added bonus of the Aventador is that it comes with a naturally aspirated V12 engine to trump the roar produced by the 918. 600 fixed roof SV variants were made and 500 roadsters.
The SV Roadster cost in the region of £400k new fully loaded, but they're now fetching between £500k and £550k depending on colour, spec and mileage.
If the SV Roadster isn't extreme enough then you might like to try the bank-busting Lamborghini Centenario. Only 40 are being made and for the £1.7m price tag you get 20bhp more than the SV, a further 50kg weight loss and even more extravagant styling. As an accountant, I'd stick with the SV.
> Here is all you need to know about Lamborghini finance.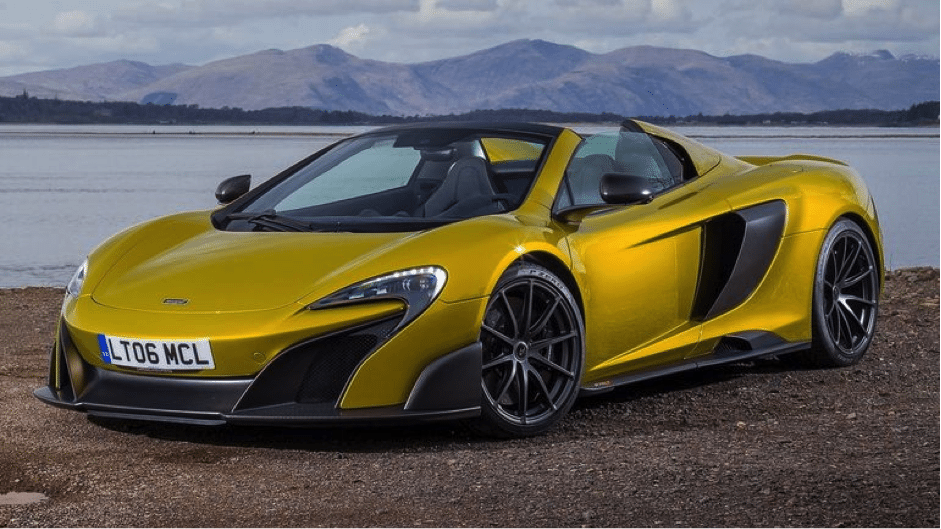 The 675LT pays tribute to the F1 GTR "Long Tail" of 1997, the ultimate race version of the legendary McLaren supercar that finished first overall in the 1995 Le Mans 24-hour. Production of the 675LT is limited to 500 of each of the coupe and spider variants. The 675LT is a track focused version of the 650S with an extra 25bhp, 100kg less weight and a variety of suspension tweaks. The Spider allows you to better appreciate the glorious soundtrack provided by the twin-turbo V8 engine. Performance is phenomenal and the 675LT, in the right hands, can even give the P1 a good run for its money.
A 675LT Spider equipped with a number of carbon fibre options cost £300k new. Low mileage examples are now trading for £375k to £400k.
The alternative here has to be the full monty McLaren P1, the ultimate hypercar. Originally costing £900,000, black and volcano orange spec'd cars are now trading for around £1.4m to £1.5m.
> See more examples of McLaren models we finance.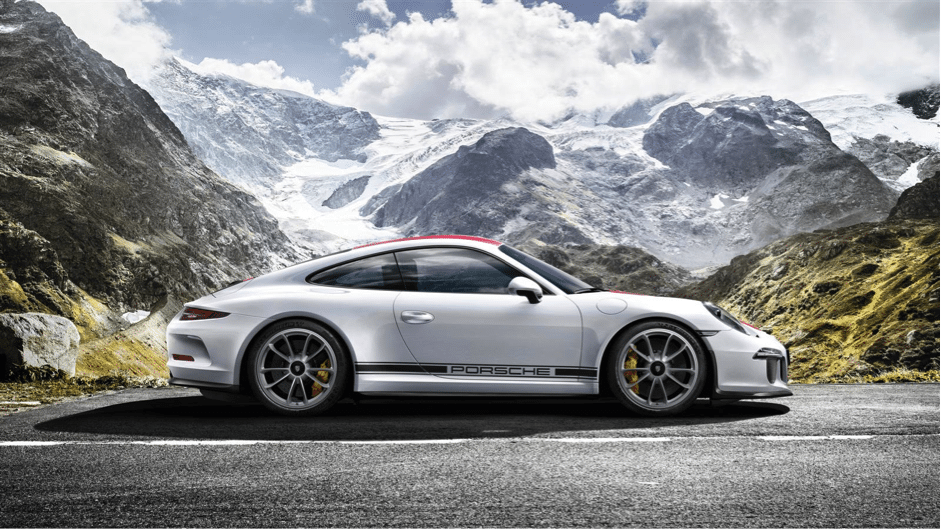 The original Porsche 911R of 1967 was built specifically for motor racing, and now the name has been revived for a limited-edition run of just 991 units. It's a car designed for out and out road driving pleasure by combining light weight, a powerful naturally-aspirated engine, a manual gearbox and suspension tuned for the road. Oh, and a cool paint job! Its obsessive lightweight construction includes front lid and wings in carbon-fibre reinforced plastic, a magnesium roof, rear screen and rear side windows in polycarbonate and ceramic brake discs, which all contribute to dry weight of just 1,370 kg. And sorry kids, but the 911's rear seats also went out of the window. The lucky few who have driven this car rave about its connectedness and driver appeal – an instant classic!
With options, the 911R retails at around £170k, but examples are already being resold for £425k to £450k, a heady premium, and the Carrera GT at around £550k maybe the wiser purchase.
> All you need to know about Porsche finance.
Some Concluding Thoughts
All five of these cars are stunning, but which is best? Well, beauty is in the eye of the beholder and most of us would be very happy with any of them. A lucky few might want to have one of each and delight in the unique character of each car, and we at JBR are very happy to make those sort of dreams become reality. Thanks to our unique specialist knowledge and expertise we offer flexible, competitive finance tailored to clients' individual needs – whether it's a £1.7m Lamborghini or something a little more affordable.
We hope you enjoyed this feature, but let us know either way!
See how to finance your dream supercar