We look at some higher-end classics which should also be relatively low-stress to keep on the road, as well as being sheer joy to drive and own.
You may note that we've omitted Ferraris, Lamborghinis and others of that ilk. Not because they're all automatically 'high stress', but because they do tend to be costlier to repair and maintain. The cars here are all powered by relatively uncomplicated 4- or 6-cylinder engines, plus three with simple and robust Detroit V8s. These can be maintained for less than the equivalent work on a double-overhead cam V12, or a car with complex hydraulics or electrics. In short, they all look a million dollars, but under the skin they're pretty straightforward, although it's worth noting that it generally costs considerably more to fix a dent on an Aston than it does to fix a near identical dent on an Austin.
As before, these cars are all supported by a good network of well-established owners clubs and specialists, but if you're in the market for any six-figure classic then it's even more important to have the car thoroughly examined and approved by an acknowledged independent expert. You really won't want to own a car that turns out to be something other than what you previously thought.
NB. All the quoted value estimates (Spring 2018) are ballpark figures for cars in excellent condition throughout but without particular rarity, competition provenance or unusual historical importance.
Mercedes-Benz 280SL 1968-1971 £90k-110k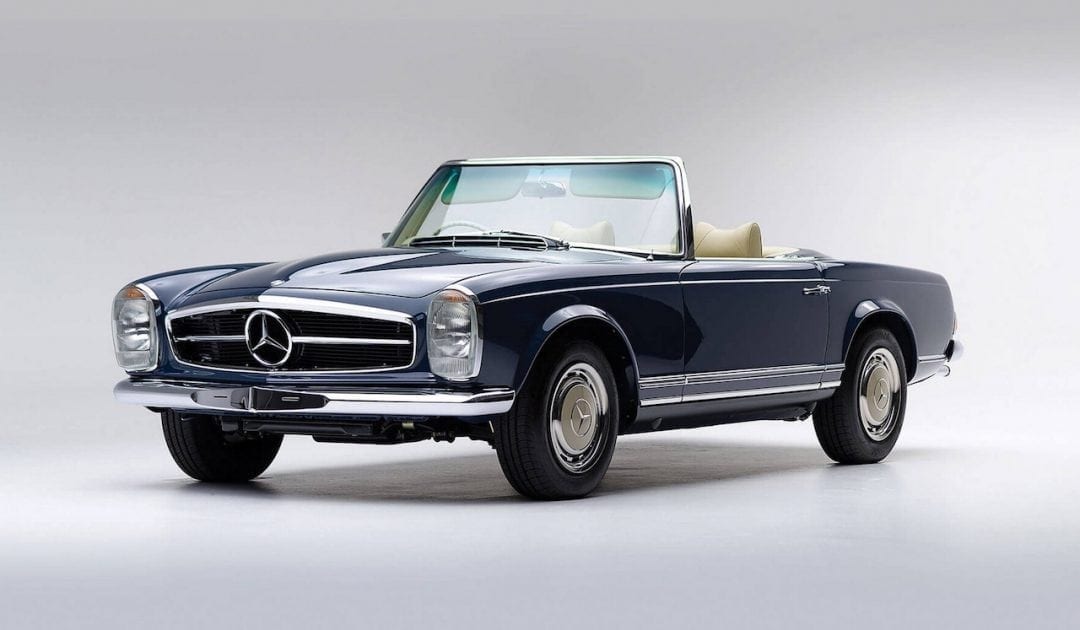 Having produced the ultimate supercar of the 1950s in the shape of the extravagant 300SL Gullwing and Roadster, as well as the relatively low-powered workaday 190SL, Mercedes-Benz needed a new two-seater for the following decade. The solution, logically enough, was a car that fell between the 190 and 300 SL models.
Known as the W113 among the cognoscenti, the sharp but timelessly elegant all-new 'Pagoda-roofed' SL made its début on the 6-cyl 2.3-litre 230SL model of 1963. Then came the 250SL in '66, with the 2.8-litre 280SL following two years later in '68.
Although 'SL' stood for 'Sport Light' the steel-bodied 280SL weighed a little over 1,400kgs, this despite its aluminium door, bonnet, boot lid and hood cover panels. As such the new SLs were never considered to be hard-core sports cars, but the 280SL's fuel-injected 170bhp and 125mph top speed make it a very fine gentlemens' or ladies' express.
By 1971 a 280SL would set you back a little over £4,600 in the UK – considerably more than an E-Type Jag, enough for a Porsche 911 and not far short of an Aston Martin DBS. However, with a folding soft-top, an optional removable hard-top and generous cabin and boot space, plush seating, power steering, 4-speed manual or auto transmissions (a very few had 5-speed manuals), all-round disc brakes and a smooth torquey power delivery, the 280SL was as practical and versatile as any two-seater could be while also being a joy to drive long-distance. Add to that the SL's chic good looks and timeless elegance, plus Mercedes' unrivalled build quality and finish, and it's little wonder that the car was and remains so well-liked.
The 280 was the most popular of the W113-series SLs with a total of 23,885 built, 54% of those being exported to the US.
Chevrolet Corvette Sting Ray 1963-1967 £100k-£140k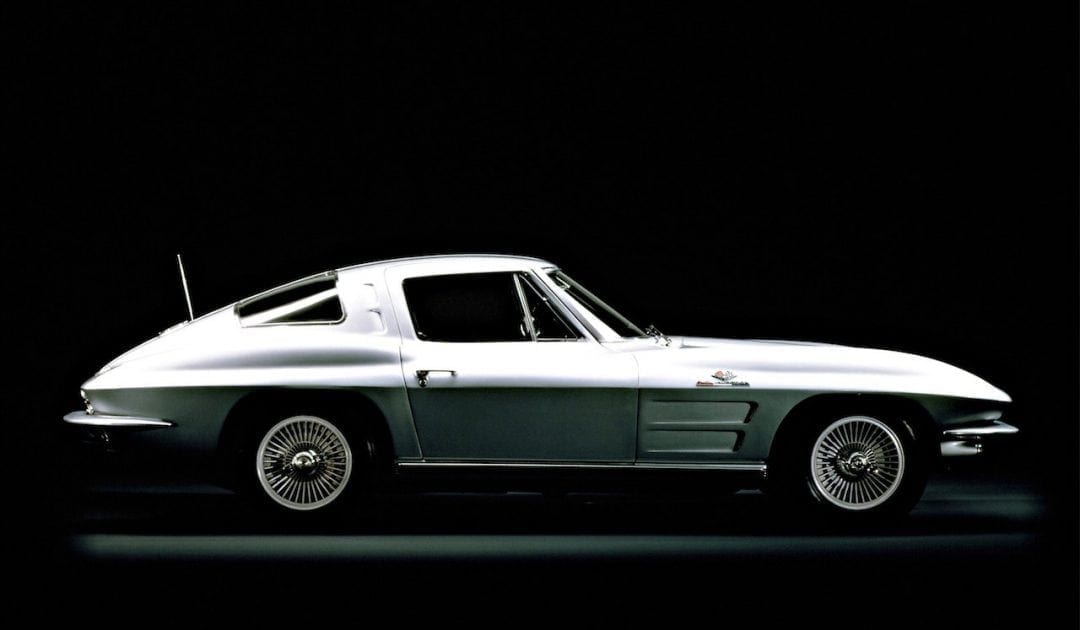 Following some breathtaking design concepts, the second-generation C2 Corvette, the Corvette Sting Ray, hit the streets in 1963 and it too was breathtaking both in appearance and specification. Available for the first time as a convertible or a fastback coupé – the latter with distinctive split-screen rear window – the glassfibre-bodied Sting Ray also boasted a new, shorter, stiffer and lowered chassis, four-wheel independent suspension, doors cutting into the roof, a safety cage and pop-up headlamps.
Although still powered by Chevrolet's 327 cu in (5.4-litre) small block V8 with a range of power options from 250bhp to a fuel-injected 340bhp, the C2 Sting Ray was lighter than the old C1, and with a mid-ranking 300bhp carbureted motor that meant 0-60 in 6.5 secs and a 130mph top speed. Buyers also had the choice of manual or auto transmissions.
The coupés split rear screen was dropped on the 1964 model, while a 425bhp 396 cu in (6.5-litre) big block motor with power-bulge bonnet became available in 1965, as did disc brakes and side-exit exhausts. The 327's fuel-injection was dropped for 1966 onward and the 396 engine was replaced that year by 390bhp or 425bhp 427 cu in lumps. The Sting Ray's final year, 1967, saw a number of further detail changes with the top spec 435bhp 427 variant now good for 145mph.
Although the big block 'Vettes had masses of power with mountains of torque, the lighter, small block cars were better balanced (47f/53r) and easier to drive while still having more than ample oomph for road use.
Being affordable, fine handling, good looking and fast the Sting Ray sold well. Over its five-year production run Chevrolet built a total 117,964, of which a little over 60% were convertibles. Although Chevrolet ditched the coupé's split rear screen for '64, the '63 split screen coupé is now the most desirable (10,594 built), with that year's 360bhp 327 ZO6 competition spec version with brake and suspension upgrades fetching the highest prices.
De Tomaso Pantera 1971-1974 £120k-£140k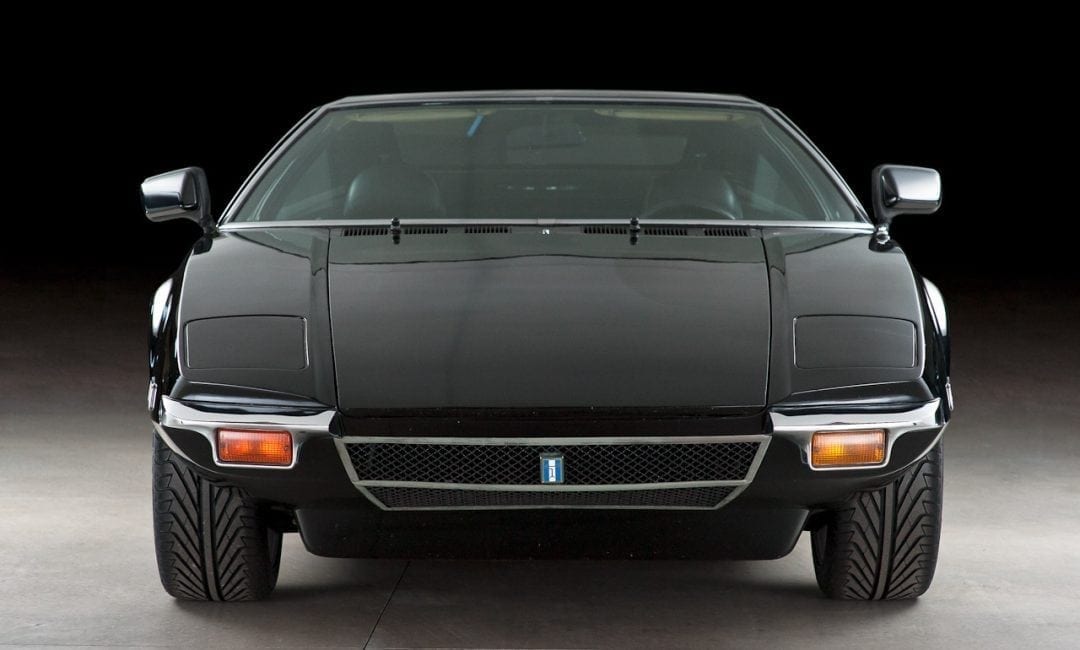 Launched in Modena in March 1970, the Pantera was similar to its predecessor the Mangusta in that it was a two-seater supercar designed by Ghia with mid-mounted Ford V8 power. However, the Mangusta's steel backbone chassis was replaced on the Pantera by a pressed steel monocoque design, while the Mangusta's 4.7 or 5-litre motor was supplanted by a 330bhp 5.7-litre Ford V8 in the Pantera. Some 330bhp combined with a 1,400kg kerb weight meant the Pantera could dispense with 0-60 in 5.5 secs, cover the standing quarter mile in 14 secs at 99mph and carry on to 160mph. These were impressive figures in 1971, especially for a car costing under $10k in the US, or about the same as a Merc SL or Porsche 911.
Despite Italian origins, De Tomaso and styling house Ghia, were both wholly owned by Ford at the time. Although the Pantera was assembled in Italy, the vast majority built pre-1975 – some 5,244 – went to the States and were sold through Ford's Lincoln-Mercury dealerships, the thinking being that the presence of Italian exotica would lure buyers into showrooms.
For the most part the plan worked, but with unforeseen consequences. Early Panteras were woefully under-developed and poorly built. The issues were many so Ford had no alternative but to train and equip its De Tomaso dealers to develop, upgrade and fix customer cars as required, all under warranty.
On the plus side many early Panteras are now fully sorted, and they look fantastic, sound terrific and are reasonably practical with good luggage space. Plus maintenance is mostly straightforward and genuine parts are available along with an abundance of worthwhile aftermarket upgrades. Unlike most other classics, originality is not imperative – quite the reverse in fact because a well-cared-for, restored and upgraded Pantera is far superior to anything the factory ever turned out.
Jaguar E-Type, Series 1 & 2 1961-1970 £90k-£285k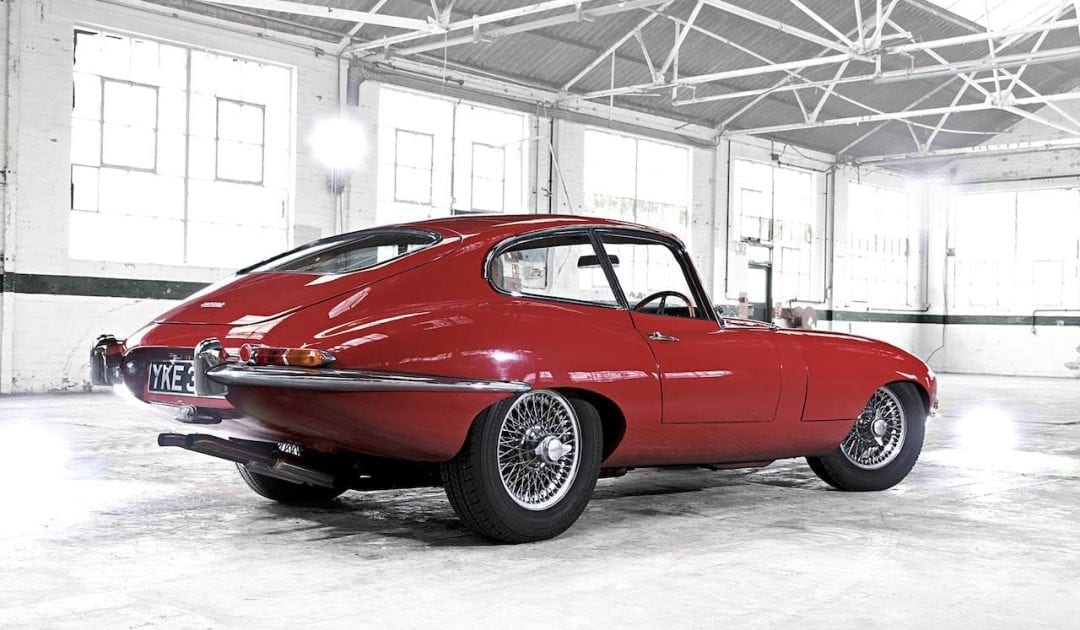 Launched in 1961, the Series 1 E-Type was an instant classic. Its beautifully curvy streamlined shape and 265bhp 6-cyl 3.8-litre engine – both derived from the earlier, Le Mans-winning D-Type racer – good handling and near 150mph performance, all for a fraction of the price of an Aston Martin or Ferrari, ensured its iconic status. Available as a 2-seater roadster or fixed head coupé, the latter featured a capacious luggage compartment with a side-hinged hatchback, thus making it the ideal high-speed grand tourer.
A similarly powerful but torquier 4.2-litre engine was introduced in late 1964, and with that came a better gearbox along with improved brakes, electrics, seats and interior trim. The first 2+2 coupe was added in 1966 and the Series 2 E-Type arrived in 1968, still with the 4.2 engine, although by 1970 when Series 2 production ended it had lost some of its punch due to emissions regulations.
Some 15,496 Series 1 3.8-litre E-Types were built, 17,318 Series 1 4.2s, plus 13,462 Series 2 4.2s. Bodyshell numbers were 25,982 (roadster) and 20,324 (FHC) – all with the great majority being left-hand-drive.
Aside from the ultra rare, multi-million-pound Lightweight E-Types, these days the sub £100k Series 2 4.2 FHCs are generally the most affordable, followed by, in ascending order: Series 1 4.2 FHCs, Series 2 4.2 roadsters, Series 1 3.8 FHCs and Series 1 4.2 roadsters, with the near £300k Series 1 3.8 roadsters being the most highly prized.
Jaguar Enthusiasts Club (E-Type)
Porsche 911 1963-1977 £150k-£570k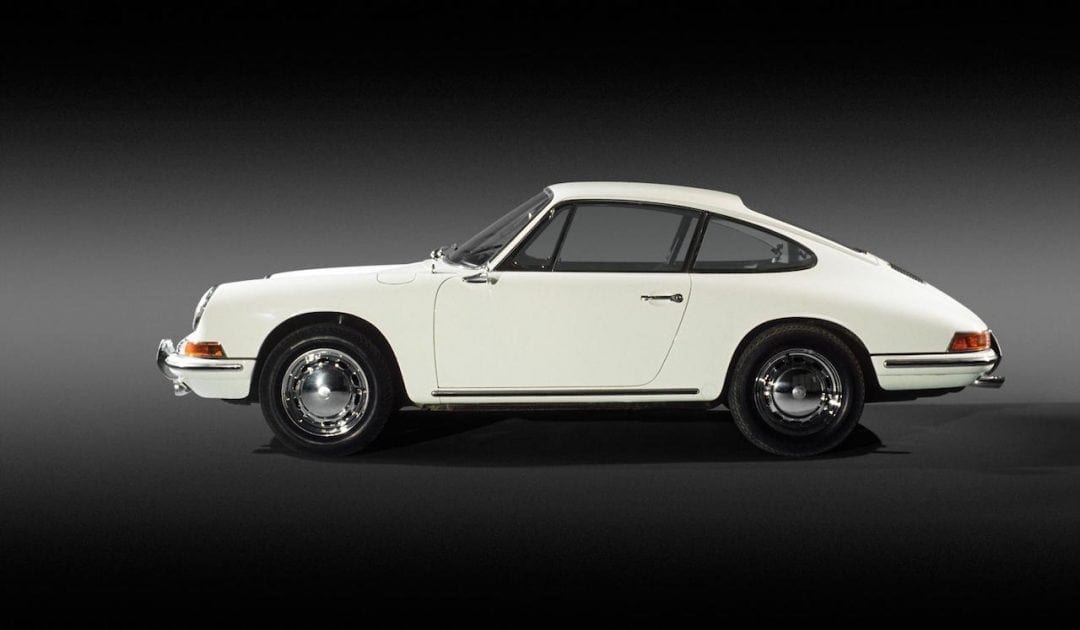 Porsche's 356 replacement was initially powered by a SOHC carburated air-cooled flat-six producing 130bhp. Power rose to 160bhp in the 140mph 911S of 1966, a year which also saw the introduction of the Targa with its removable roof panel, ventilated disc brakes and the 911's signature 5-spoke Fuchs alloy wheels. By then the rear-engined 911 had already earned a reputation for its tail-happy handling – a trait only safely exploited by highly skilled drivers. The base-model 110bhp 911T appeared in 1967, along with the short-lived 'Sportomatic' model with 3-speed transmission and no clutch pedal.
The B series 911 was introduced in 1968 with a 56mm-longer wheelbase for improved handling, while Bosch fuel injection replaced Weber carbs on the 911E and 911S (taking the S to 170bhp).
Capacity was upped in the 1969 C-series models to 2,195cc, with power now ranging from 125bhp (911T) to 155bhp (911E) to 180hp (911S). The Fuchs alloys had now become standard, and in an effort to further tame the handling a little weight was trimmed from the rear of the car.
Although only 500 were required for racing homologation, Porsche built 1,580 Carrera 2.7 RS versions in 1972-73 (of which just 100 came to the UK). With a 210bhp 2,687cc motor, up to 100kg less weight, stiffer suspension, a ducktail spoiler, flared rear arches and bold Carrera graphics it was available in Touring, Sport or Racing guises and it was good for 150mph.
Porsche's new flagship, the 911 Turbo 3.0, followed in 1975. Also known as the 930, its 2,994cc single-turbo flat-six pumped out 260bhp, and with 0-60 in 4.9 secs and a near 160mph top speed it was Germany's fastest production car. Despite wide rubber with exaggerated arches, its rear-engine configuration with off/on turbo lag made it a challenging drive on a twisting road.
Excluding a few very low volume racers, Porsche built some 85,945 911s prior to 1978: 30,443 2.0s, 24,700 2.2s, 26,403 2.4s, the aforementioned 1,580 2.7RSs and 2,819 3.0 Turbos. Most collectable/valuable is the 2.7 RS, followed by in descending order, the 2.4, the original 2.0, the Turbo and the 2.2, although there could be a fair amount of overlap.
Whichever you may have your eye on, it's imperative that you seek expert advice re. condition and correctness as early 911s aren't all what they might seem or what they purport to be.
Porsche Type 356 1948-1965 £125k-£640k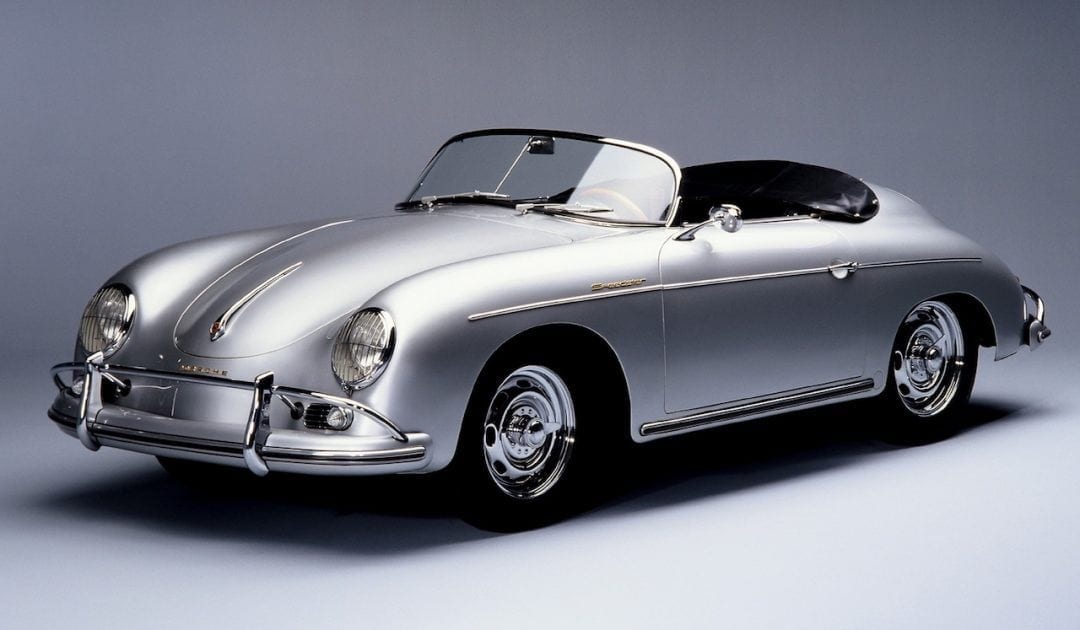 Over a 17-year production run, the durable VW Beetle-based 356 evolved from a streamlined aluminium-bodied split-windscreen 85mph coupé powered by a VW-derived, 40bhp 1,086cc air-cooled flat 4-cyl engine into a reasonably practical and good looking 130mph autobahn burner with a 155bhp 2-litre DOHC boxer Carrera GT engine.
The 'pre A' series 356 was introduced in 1948, and this was followed by the Speedster (1954-58), the Carrera (1956-59) and the 356 A, B and C series coupés and convertibles (1955-65). The 356's model names are a little confusing as in 1959 the 65bhp B-series 'Super' model was renamed the '1600C', the 'Super 75' became the '1600S' and the 'Super 90' was badged '1600SC'.
Anyway, by the time the 356B arrived in September 1959, the car had gained a one-piece rounded windscreen and 15-inch wheels, along with further styling revisions and a 1,600cc engine. Outwardly very similar to the 356B, the final 356C model arrived in 1963 and it sported all-round disc brakes (first seen on the 2-litre Carrera), new ZF steering and a compensating spring at the rear to calm the swing axle rear suspension.
Some 82,363 356s were built by the time production ceased in 1965 and the most valuable now is the c.£640k Carrera 2 GT. Then comes the near £500k Speedster followed by the others down to the circa £125k A/B/C series hardtop coupés.
AC Cobra 289 & 427 1962-1967 £650k-£960k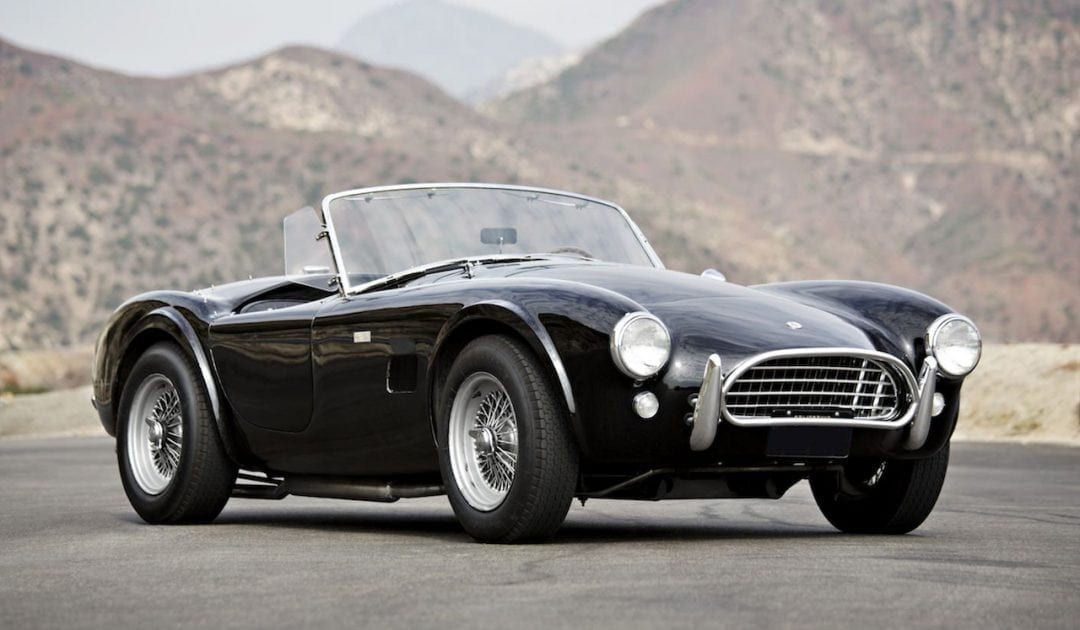 During 1961 AC Cars of Thames Ditton was in the process of updating the Ace model by replacing its dated 2-litre 6-cyl AC engine with a newer 2.6-litre 6-cyl Ford unit. Later in the year American racer and car builder Carroll Shelby approached AC asking it would modify an Ace to accept a Ford V8 motor. AC agreed and a prototype was built with a 221 cu in (3.6-litre) V8. This was followed in 1962-63 by a run of 75 cars with a 260 cu in (4.2-litre) V8. Thus the Cobra (Mk. I) was born, with near complete cars being shipped from Surrey to Shelby's Los Angeles premises for the fitment of engine and 4-speed transmission, with sales and deliveries handled from LA.
In 1963 a 289 cu in (4.7-litre) V8 replaced the 260 motor and in standard trim this gave the 960kg car a 5.5 sec 0-60 time along with a near-140mph top speed. With race-spec engines making up to 370bhp, the Cobra 289's Ace-based chassis was subsequently stiffened, while rack and pinion steering, a limited-slip diff and all-round disc brakes became standard. These Cobras were designated Mk. IIs (1963-65).
In 1965 Shelby upped the ante by fitting a 'big block' 427 cu in (6,989cc) Ford V8 into his new, wider and stiffer tubular chassis. In road-going trim the US-built Mk. III 'Shelby Cobra' made 425bhp. Good for 164mph, its 4.2-sec 0-60 time made it the world's fastest accelerating production car. (Competition 427s made 485bhp.)
Essentially an all-new model, the Mk. III 427 featured bulging bodywork with wide wheel arches, while knock-off alloys and coils springs replaced the 289's wire wheels and antiquated leaf spring suspension. Due a supply shortage affecting the 427 motor, about 100 Mk. IIIs were delivered with Ford's slightly larger but less powerful 355bhp 428 (6,997cc) V8.
In all around 1,000 Cobras were built by AC and/or Shelby – about 350 289s and 650 427s, but these figures are dwarfed by the number of replica, recreation, continuation – some of which have significant value in their own right – and indeed counterfeit Cobras out there, so buyer beware.
Aston Martin DB4, DB5, DB6 1958-1969 £250k-£1.4m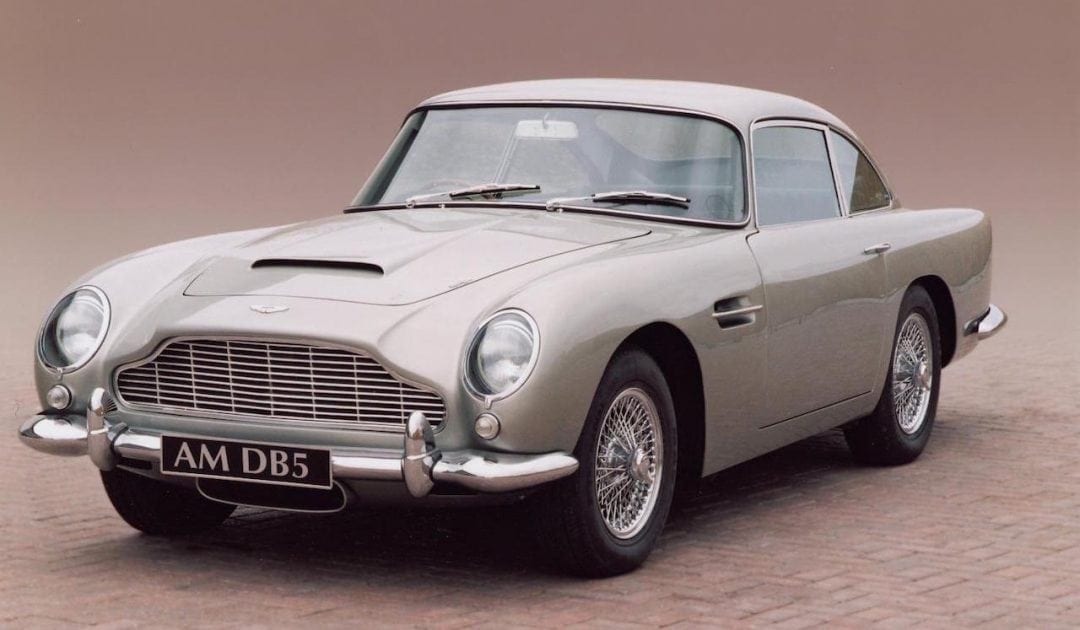 First unveiled in 1958, every major component in the ground-breaking 140mph, 2+2 DB4 was new. Designed by Carrozeria Touring of Milan, it employed the Superleggera (super-light) system by using alloy body panels affixed to a tubular frame. The 3.7-litre straight-six, dohc Aston engine produced 240bhp and the model remained in production until June 1963, by which time there had been five distinct series and 1,110 had been built, plus 70 DB4 Convertibles from 1961-63.
The most famous Aston Martin model of all, the as-driven-by 007 DB5 shared much with its Series 5 DB4 predecessor. However, the DB5's engine was enlarged to 3,995cc and with that came 282bhp, 0-60 in 7.1 secs and 142mph. Some 65 DB5s were fitted with the optional 314bhp Vantage engine (0-60 in 6.5, 150mph), but also significant was the introduction of a full synchromesh 5-speed gearbox, disc brakes, recessed headlamps, tinted glass and electric windows. Some 898 coupé plus 123 convertible DB5s were built from July 1963 to Sept 1965.
The DB6 first appeared in 1965 and the most noticeable design changes were its Kamm tail rear end and Zagato-influenced rear quarterlights. The 282bhp engine was straight from the DB5, although a 325bhp Vantage motor could be specified (0-60 in 6.1 secs, 148mph). With 1,750 DB6s built including 178 Volantes, production ceased in July 1969.
The c.£250k DB6 coupés are generally the most affordable of the Newport Pagnell-built DBs, followed by, in ascending order: DB4 coupés, DB6 Volantes, DB4 Convertibles/DB5 coupés, with the c.£1.4m DB5 Convertible being the most valuable. This list excludes the multi-million-pound DB4 GT, the ultra rare DB4 GT Zagato, the even rarer DB5 shooting brake and other very low volume exotica.
We're passionate about classic cars at JBR Capital and we can quickly build a bespoke finance package to suit your needs. So if you're interested in acquiring the classic of your dreams then please call one of our experts today on 020 3355 0035 to explore your finance options. Meanwhile, happy hunting and good luck.