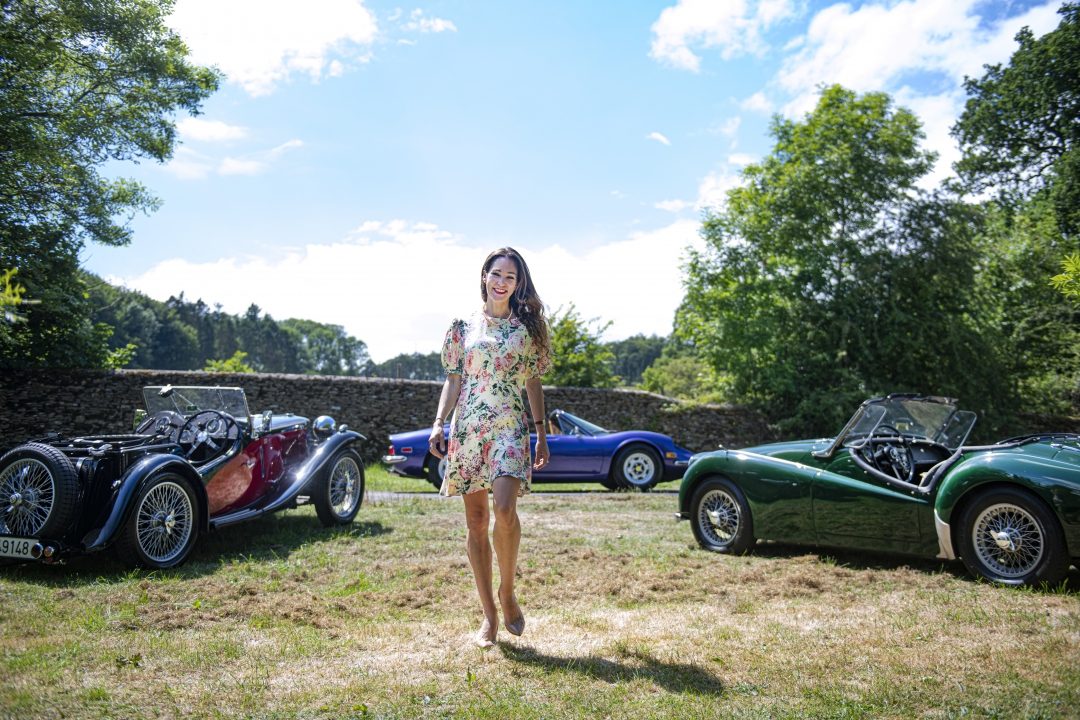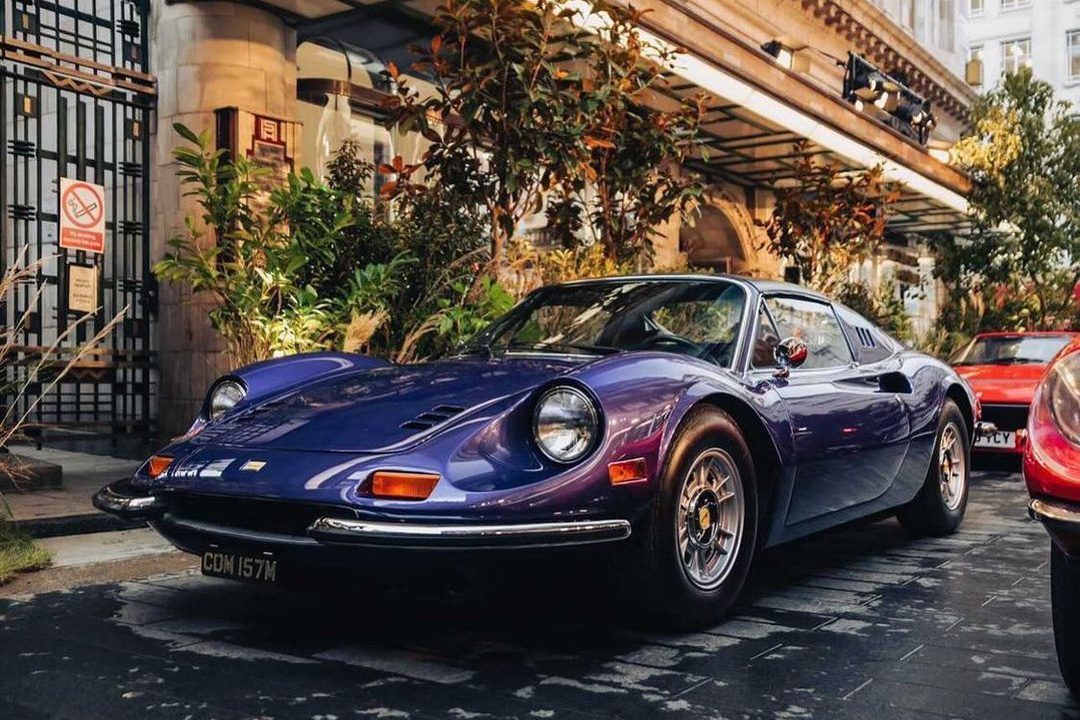 Episode Transcript - FULL TEXT
Amanda Stretton
Welcome back to the fund your passion podcast brought to you by JBL capital and I am so excited to be sitting on a sofa. Where you Darren Selig are out numbered by the females because we are joined today by Cici Muldoon, my friend, and just an all around pretty incredible, awesome, amazing woman. Okay, so for those of you who don't know Cici story, Cici is actually a doctor of physics. She has a wine business. all to do with lasers and spectrometers, which we can talk about a little bit if you like. But most importantly, Cici is a complete and utter car nut and has just got herself involved. Well tell us because your association with Glickenhaus many people will know about it and your beautiful car but many people won't.
Cici Muldoon
So Jim glickenhaus is a dear friend of mine, he is to those who don't know Jim. Jim is the last privateer is how he is seen in the car world. So he's a racing enthusiast a team owner and racing drivers through and through that his blood is racing. And Jim basically set out about 15 years ago to make his own cars. So he used to be a film director and producer in a previous life, always collected cars started commissioning a few special one offs, including for those who might know Ferrari p45 which was an homage to a Le mans prototype Ferrari that he had from the 60s, built on an Enzo chassis and under chassis engine with a Pininfarina body on it. And out of this he created p45 competizione and started racing at the Nurburgring got really into the whole thing. And then his son turned around about 15 years ago and said, Dad, why don't you make your own cars, given that you'd like to so much. Let's make our own cars? So they started, you know, they're making their own road cars, their own racing cars. They're a manufacturer in their own right now.
Amanda Stretton
Now when you say I mean, I didn't realise it was actually such a short period of time that they've been doing this because they are currently running in the Le mans endurance series. Yeah, doing incredibly well. They've got cars in the Baja.
Amanda Stretton
Yeah, so they're doing so World Endurance Championship, so there'll be at le mans in two weeks time. And they're not just that, but they're the top category. So this year, the wack has changed the top category from LMP, one to the le mans hypercar LMH. And there are three cars in the hypercar category, there is the glickenhaus car. There is Toyota been at it for about 12 years. And there is Alpine, which is some people would say last year's record rebellion request. But essentially out of these three top manufacturers in that category, Jim is by far the smallest, he is, as I say, really the last privateer and you know, doesn't have the benefit of 12 years of precise tire testing for the race and everything. So it's very exciting because it's his first time in the top category. And as you say, you know, they raced on the Baja 1000 they've got a so they've got something called the Baja boot, which races they're in Paris a car, they raced it 24 hours in Nurburgring. Yeah. Very exciting stuff.
Amanda Stretton
You love him (Speaking to Darren). He's a total character. Yeah. But you're not involved with the Glickenhaus Racing programme.
Cici Muldoon
No, no. So the story the story goes. So Jim's a dear friend, because he collects classic cars as well. And at some point, he said, you know, you should come to the dark side of racing, which is kind of why I ended up knowing all this stuff about and you know, following his race team around, and in March to see the first time that his hypercar was tested by Bologna in Italy. And whilst we were there the car it was unfortunately crashed on an out lap. And when it came back in testing session over word, we were all sitting in the camper van. And somebody pipes up and jokes to Jim he says, Well, Jim, we know we'll take the sting out of this accident to the Cici purchased one of your road cars. I said, that's very funny. And I said, You know what, actually, I've been looking for a daily driver. And then Jim retorts, well, this is the perfect daily driver for you because you know, you're you're it's a central seater, so you can drive from England to France that you know when you have a perfect car, and then oh, what what started out as a joke became soon enough I said, Well, you know what, why not? Like if I am the sounds amazing what why not give it a go. So next thing I know I'm signing a purchase agreement and I've bought this car, and it is an absolute monster. I mean, it's so it's 650 horsepower, manual gearbox proper like, you know, analogue car. Amandas driven it up the hill in Goodwood. And survived.
Darren Selig
Perfect car for Amanda so you can put your dogs in.
Amanda Stretton
Because it's got a central seat. I can have one on either side.
Cici Muldoon
Yeah, so Jim jokes that it's space for my two boyfriend's in the back.
Amanda Stretton
It's, I mean, Cici names her car so easy to identify. This car has been called Gigi, because she is a golden giraffe the car is gold. And it has a giraffe inspired interior.
Amanda Stretton
Yeah. So that so that came about because once I decided to buy what I saw, I saw the meal when I was first out of Bologna. And I thought this car is beautiful. The lines on it are stunning, because it's unabashedly retro. So you can see the DNA of P45 and P34 before that. So it looks like a little more than prototype car, the 60s kind of with a bit of Gt 40. And it is just stunning. Every line where you look, there's a curve that there's content. I mean, I fell in love with the car anyway. And then for me, I really liked the idea of having a manual analogue car you know, proper thing, not paddles, something that you still have to work with. And when I went to spec it for colours, I had swatches and I had gold, I had red, green, and blue. And I thought they're all beautiful colours. But actually the gold next to the black carbon fibre, it looks stunning, because it was sort of, it's not a bright Vegas gold. It's not like a rap gold, it's properly very, it's five, five layers deep of paint. And I thought this looks fantastic. And then we started looking at interiors and I just thought I want to do something wild. Because when you go to Pebble Beach, you see these lessons, you know, the 20s and you'll see the into the 30s. And you'll see the interiors and you'll have ostrich or or funny patterns, you know Art Deco patterns. And people go gaga over these cars. You know, nearly 100 years later, I thought why not have something like that in my car. And so I saw a giraffe print swatch. And I said, let's put those two together. And my thinking was there. They don't obviously go together at first. But if I were to show you that Daytona seats in my I have a purple Dino, if I showed you my purple Dino and the Daytona seats next to each other, you will go that doesn't go at all. And yet it works. Right. So that was the draft of the interior.
Darren Selig
Cant wait to see this car one day?
Amanda Stretton
It's an incredible car. It isn't. And it's a testament I think to Cici and her sort of vision and inspiration that she's actually gone for something like this. But the cars are going to be for sale.
Amanda Stretton
Oh, yes, they are. For sale. My car was the first customer car that's been delivered.
Darren Selig
The first one? How many are they going to make?
Cici Muldoon
Yeah, the first one. So well. Okay, so the the aim is to make about 75 a year. Ironically, they're obviously a US American manufacturer in this first car was in the UK. And the reason we did that is because we took it to festival speed for global unveil. And actually, that was a very special experience because it was the first time I had driven the car. It was the first time the car had been driven. It had 500 metres on it. The trailer, it was the first time one of them had ever been driven by anybody because it's a new car. Yeah, my first time up the hill.
Amanda Stretton
So I was with her when we did the demo run with Cici driving, and then I was in the time session. And the guys are going to me please, please. We have literally done 500 metres in this car, please don't go too fast. I was like No, don't worry.
Amanda Stretton
So yes.I do trust you. And, and yeah, so my so my vehicle, basically a single vehicle proved in the UK. But Jim has said, you know, this is the really the birthplace of motorsport is a UK and because this is a car that has its, you know, traces back its lineage to racing. And incidentally, there's two versions of the car there. 650 horsepower manual, or there's an 850 horsepower, which is which is paddles, but that that is exactly the same as their race car that racing 24 hours of Nurburgring. So that mean both of them are available. And if you know if anybody in the UK fancies having one Jim wants to make up to five or 10 cars he would say to bring here and if there's an interest or more than he'll crash test them and then properly sell them here.
Amanda Stretton
And the car, so it made its debut at Goodwood. Yeah, it's gone back to Italy to have some of the details sorted out and when are we expecting it back here?
Cici Muldoon
So we're going to see it again at Hampton Court Concours. So it's there interdum in a class called a future classics class. And then and then it does a track day at Goodwood where octane are going to do a lovely piece on it and the race cars coming over as well. So we'll have both of them side by side would be really nice to see
Darren Selig
I hope youre taking commission on all the sales. What's the price range for this?
Cici Muldoon
Well, I'm I'm allowed to tell you so we'll be around 500,000 euros.
Darren Selig
Yeah, I suspect. Yeah, maybe as my price range.
Cici Muldoon
You know what, actually the funny thing is it festival speed. We had the car in the US. It's Little bit cheaper, obviously, because you don't have the same circumstances 460,000 euros on the website. So one thing you must know about Jim is he's extremely transparent. And he shares a lot about his racing, he shares everything about his cars, it's all there in black and white. And we had people come up to us the festival speed and and say to Jim, how much is a car and the guesses were everywhere between like, you know, 1.2 million and two million, were people doing really well. Yeah, they're really they're thinking and we're going are you kidding? Nobody could believe him when he said how much the car costs? And you know, that's it's it's it's partly mark up for brand, I suppose. But he's just selling it at a very fair price.
Amanda Stretton
Well Cici, Thank you so much for joining us. And thank you for telling us about your amazing car. I can't wait to see it back here in the UK.
The Fund Your Passion podcast is brought to you by JBR Capital.
JBR Capital Limited
is authorised and regulated by the Financial Conduct Authority. Firm reference number is 682493.
Listen to our latest Podcast
Episode 23 - DK Engineering
Exploring Classic Cars, Restoration, and the Thrill of Racing with DK Engineering's James Cottingham